• Joel Murray is an American actor, writer, and producer
• He is the youngest in a large Irish Catholic family with eight siblings, including Bill Murray, Brian Doyle Murray and John Murray who are also in the entertainment industry as actors and producers
• He began a successful acting career in 1986 and has since starred in various films, TV shows, and voice-overs
• He has four children with his wife Eliza Coyle, and runs a restaurant and clothing line with his brothers
• He has over 8,600 followers on Instagram and is currently performing in the improv show "Whose Live Anyway?"

Known for movies
Short Info
| | |
| --- | --- |
| Date Of Birth | April 17, 1963 |
| Spouse | Eliza Coyle |
| Fact | He is of Irish descent. |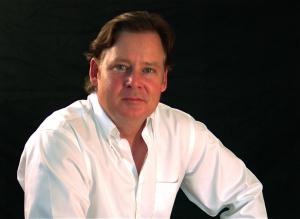 Who is Joel Murray?
Joel Murray is an American actor, writer and producer, perhaps best known to the world as Pete Cavanaugh in the TV comedy series "Dharma & Greg" (1997-2002), and as Fred Rumsen in the TV drama series "Mad Men", in addition to other projects on which he worked so far in his career.
Joel Murray Biography – Age, Childhood, and Education
Joel Murray was born on the 17th April 1963, in Wilmette, Illinois, USA, the son of Edward Joseph Murray II, a lumber salesman, and his wife Lucille, a mail room clerk. Of part-Irish descent, Joel was raised the youngest in a large Irish Catholic family with eight siblings.
Among five brothers, his older brother Bill Murray is a world-famous comedian, and, Brian Doyle Murray and John Murray are also in the entertainment industry as actors and producers. His sister Nancy Murray joined Adrian Dominican order in Michigan, and traveled worldwide performing in the play "St. Catherine of Siena: A Woman for Our Times". Joel attended high school at Loyola Academy in his hometown Wilmette, in which he was the captain of the football team. From 4th grade, he participated in theater school activities such as school musicals as a leading actor.
He has performed with Organic Theatre Companies, and continued to perform with improvisational theaters too, such as "Improv Olympic" in Los Angeles and "The Second City", the first comedy troupe based in Chicago.
Acting Career Beginnings
Joel Murray began a successful acting career in 1986 by landing his debut role as George Calamari in the comedy film "One Crazy Summer", with John Cusack, Demi Moore and Linda Warren in the lead roles. The same year he featured in the HBO television movie "Long Gone" together with Virginia Madsen, William Petersen and Dermot Mulroney who had the lead roles.
In 1988 he had the unique opportunity to co-star together with his brothers Bill, John and Brian in the comedy film. "Scrooged". His first significant role was as Norris Weldon in the TV sitcom "Grand" in 1990, appearing in 26 episodes of the award-winning series, which helped to establish him as a comedy actor. His career started to improve after this, and he began starring in the TV series "Pacific Station" in 1991, as well as appearing in 27 episodes of the comedy series "Love and War" as Ray Litvak.
Rise to Stardom
As Joel was becoming more popular, new roles were offered to him, and from 1997 to 2002 he portrayed the role of Pete Cavanaugh in the popular TV comedy series "Dharma and Greg" aired on ABC.
He continued with television roles, featuring in such popular TV series as "Malcolm in the Middle" (2003), and "Still Standing" (2003-2006), in which he portrayed Danny 'Fitz' Fitzsimmons. His next big recurring role was as copywriter Freddy Rumsen in 15 episodes of the Emmy Award-winning TV series "Mad Men" from 2007 to 2015.
Most Recent Projects
After 2014, Joel's career declined somewhat, and he started appearing in independent films, such as "Bloodsucking Bastards", then the drama film "Lamb", and the comedy-drama film "Open Tables", all in 2015.
He continued with minor film roles, such as in the drama film "Sophie and the Rising Sun", starring Julianne Nicholson, Takashi Yamaguchi and Margo Martindale in 2016, and later that year in the drama film "Mr. Pig", and even starred in the biopic about the assassination attempt on US President Ronald Reagan's, entitled "Killing Reagan". He had a successful year in 2017, especially with the part of Joe Mueller in the film "The Last Word", and as Rollie in the TV series "Shrink". Since then, he hasn't had any noteworthy roles, but is now working on the comedy-drama film "Monuments", in which he will star next to Marguerite Moreau and Becca Brown.
Voice Over Career
He garnered attention also through the art of voice acting on several occasions. For eleven years from 1986 to 1997 he was the voice of Chester the Cheetah, the mascot for "Cheetos", the popular brand of snacks. Likewise, he provided the voice of a dog, the cartoon character, in the short-lived animated series "Beethoven" in 1994. In 2002 he worked for the animated TV series "3-South" that aired on MTV, and his latest voice-over work was as Don Carlton, a middle-aged monster salesman, for Pixar's film "Monsters University" in 2013.
Joel Murray Net Worth, Height, Weight, and Appearance
Joel Murray shows that hard work and talent go hand-in-hand in his case, bringing his net worth to around $4 million, as estimated by the authoritative sources.
Joel stands at 5ft 11ins (1.80m) tall, and weighs approximately 210lbs ~ 95kgs; his body measurements are currently unknown. He has brown hair and (apparently) mesmerizing blue eyes.
Joel Murray Personal Life
Joel Murray is a father of four children, a daughter Annie and three sons Gus, Louie, and Hank,  having been married to Eliza Coyle since 1989. Together with his brothers, Joel runs a restaurant called "Caddyshack", named after the popular film in which the Murray brothers appeared together.
They also run their new clothing line called "William Murray Golf". His free time Joel spends writing, playing golf, and is also a basketball, volleyball and baseball coach to his sons.
The Murray family resides in Cheviot Hills, California USA.
Joel Murray News and Influence
When he is not on the screen, Joel is focused on work with improv comedy groups, and you can now see him in the improv "Whose Live Anyway?", a stage production of the popular show of the same known.
Although he isn't as popular as his older brother Bill, Joel has influenced actors and people from all vocations, which proves his popularity on his official Instagram page, with over 8,600 followers.
General Info
| | |
| --- | --- |
| Full Name | Joel Murray |
| Date Of Birth | April 17, 1963 |
| Profession | Screenwriter, Television producer, Voice Actor, Businessperson, Television Director |
| Nationality | American |
Family
| | |
| --- | --- |
| Spouse | Eliza Coyle |
| Children | Louie Murray, Annie Murray, Hank Murray, Gus Murray |
| Parents | Edward J. Murray II, Lucille Murray |
| Siblings | Bill Murray, Brian Doyle-Murray, John Murray, Nancy Murray, Edward Murray III, Andy Murray, Laura Murray, Peggy Murray |
Accomplishments
| | |
| --- | --- |
| Movies | God Bless America, Monsters University, One Crazy Summer, Bloodsucking Bastards, Scrooged, The Artist, Hatchet, Shakes the Clown, Lay the Favorite, Mr. Pig, 7 Minutes, Sophie and the Rising Sun, Mending Fences, The Cable Guy, Elvis Stories, Party Central, Only You, Lamb, Killing Reagan, The Listing ... |
| TV Shows | Still Standing, 3 South, Dharma & Greg, Baby Blues, Pacific Station, Grand, Love & War, The Sweet Spot |
Social profile links
Facts
Pictures
Movies
Actor
| Title | Year | Status | Character |
| --- | --- | --- | --- |
| The Last Word | 2017 | completed | Joe Mueller |
| The Vase | 2015/I | Short completed | Tim |
| Killing Reagan | 2016 | TV Movie | Edwin Meese |
| Ghostbusters | 2016 | | Security Guard (uncredited) |
| Hidden America with Jonah Ray | 2016 | TV Series | Pete |
| Sr. Pig | 2016 | | Gringo |
| Future You | 2016 | TV Series | Dad |
| Sophie and the Rising Sun | 2016 | | Sheriff Cooper |
| Mike & Molly | 2015-2016 | TV Series | Dr. Jeffries / Dr. Jefferies |
| The Leftovers | 2015 | TV Series | George Brevity |
| Open Tables | 2015 | | Doctor Meeks |
| Survivor's Remorse | 2015 | TV Series | Officer Hovany |
| Lamb | 2015/I | | Wilson |
| Bloodsucking Bastards | 2015 | | Ted |
| The McCarthys | 2015 | TV Series | Ray |
| 7 Minutes | 2014/II | | Uncle Pete |
| The Listing Agent | 2014 | Short | Noel Brown |
| You'll Be Fine | 2014 | TV Series | Ted Thompson |
| Murdered: Soul Suspect | 2014 | Video Game | Additional Voices (voice) |
| Mad Men | 2007-2014 | TV Series | Fred Rumsen |
| Party Central | 2014 | Short | Don (voice) |
| D-TEC: Pilot | 2013 | TV Movie | Hank Hewitt |
| The Trouble Man | 2013 | Short | Paul Baird |
| Disney Infinity | 2013 | Video Game | Don (voice) |
| Monsters University | 2013 | | Don (voice) |
| Merkin Penal | 2013 | Short | Calloway |
| Jobs | 2013 | | Computer Professor |
| Date Night | 2013/I | Short | Vincent |
| Two and a Half Men | 2007-2013 | TV Series | Nick Petey Doug |
| Proof | 2012/I | Short | Dad |
| It's Always Sunny in Philadelphia | 2012 | TV Series | Andrew Kane |
| MotherLover | 2012 | TV Series | Bart Maynard |
| Desperate Housewives | 2012 | TV Series | Alan |
| CSI: Miami | 2012 | TV Series | George Olsen |
| Lay the Favorite | 2012 | | Darren |
| God Bless America | 2011 | | Frank |
| The Artist | 2011/I | | Policeman Fire |
| Criminal Minds: Suspect Behavior | 2011 | TV Series | Medical Examiner |
| Shameless | 2011 | TV Series | Eddie Jackson |
| My Boys | 2010 | TV Series | Crowley |
| Hatchet II | 2010 | | Shapiro (uncredited) |
| Mending Fences | 2009 | TV Movie | Sam Bridgewater |
| Ghostbusters | 2009 | Video Game | Additional Voices (voice) |
| Cold Case | 2008 | TV Series | Bobby Kent '08 |
| Criminal Minds | 2008 | TV Series | Attorney General |
| The Tiffany Problem | 2008 | Short | Mr. Reynolds |
| American Body Shop | 2007 | TV Series | Bank Manager |
| Hatchet | 2006 | | Doug Shapiro |
| Still Standing | 2003-2006 | TV Series | Danny 'Fitz' Fitzsimmons |
| See Anthony Run | 2005 | Short | Mr. Randall |
| Joan of Arcadia | 2004 | TV Series | Balloon Sculptor God |
| Nobody Knows Anything! | 2003 | | Robber #1 |
| Malcolm in the Middle | 2003 | TV Series | Larry |
| Titletown | 2003 | TV Movie | |
| John Doe | 2002 | TV Series | Dante Langenhan |
| Dharma & Greg | 1997-2002 | TV Series | Pete Cavanaugh |
| A Baby Blues Christmas Special | 2002 | TV Short | Carl Bitterman (voice) |
| It's All About You | 2002 | | Taxi Driver |
| Baby Blues | 2000-2002 | TV Series | Carl Bitterman / Various Characters |
| 3-South | 2002 | TV Series | |
| The Drew Carey Show | 2001 | TV Series | Bob |
| Buzz Lightyear of Star Command | 2000 | TV Series | Professor Triffid Triffid |
| The Thin Pink Line | 1998 | | Bartender |
| The Nanny | 1997 | TV Series | Val's Date |
| Aaahh!!! Real Monsters | 1995-1996 | TV Series | Orderly / Bomble / Husband |
| The Cable Guy | 1996 | | Basketball Player |
| Encino Woman | 1996 | TV Movie | Mr. Jones |
| Mr. & Mrs. Smith | 1996 | TV Series | Bob Myers |
| Partners | 1995 | TV Series | Ron Wolfe |
| Road Warriors | 1995 | TV Movie | Dick Durkee |
| Love & War | 1992-1995 | TV Series | Ray Litvak |
| Beethoven | 1994 | TV Series | Beethoven |
| Only You | 1992/I | | Bert |
| Blossom | 1992 | TV Series | Doug LeMeure |
| Pacific Station | 1991-1992 | TV Series | Capt. Ken Epstein |
| Shakes the Clown | 1991 | | Milkman |
| Men Will Be Boys | 1990 | TV Movie | Jerry |
| Grand | 1990 | TV Series | Norris Weldon |
| Elvis Stories | 1989 | Short | Shopping Elvis Paul |
| Scrooged | 1988 | | Guest |
| Long Gone | 1987 | TV Movie | Bart Polanski |
| One Crazy Summer | 1986 | | George Calamari |
Director
| Title | Year | Status | Character |
| --- | --- | --- | --- |
| 2 Broke Girls | 2016 | TV Series 1 episode | |
| Mike & Molly | 2015 | TV Series 1 episode | |
| Last Man Standing | 2014 | TV Series 1 episode | |
| Funny or Die Presents... | 2010-2011 | TV Series 3 episodes | |
| The Bouncer | 2011 | Short | |
| The Big Bang Theory | 2008 | TV Series 1 episode | |
| The One About the Nun and the Priest | 2006 | Short | |
| Still Standing | 2005-2006 | TV Series 3 episodes | |
| The Sweet Spot | 2002 | TV Series documentary 5 episodes | |
| Dharma & Greg | 2001-2002 | TV Series 5 episodes | |
Writer
| Title | Year | Status | Character |
| --- | --- | --- | --- |
| Proof | 2012/I | Short story / writer | |
| The Sweet Spot | 2002 | TV Series documentary writer - 5 episodes | |
Producer
| Title | Year | Status | Character |
| --- | --- | --- | --- |
| Ballhawks | 2010 | Documentary executive producer | |
| The Sweet Spot | 2002 | TV Series documentary executive producer - 5 episodes | |
Self
| Title | Year | Status | Character |
| --- | --- | --- | --- |
| WGN Morning News | 2016 | TV Series | Himself |
| The Bill Murray Experience | 2016 | Documentary | Himself |
| Horrified | 2015 | TV Series | Himself |
| Kevin Pollak's Chat Show | 2014 | TV Series | Himself |
| Windy City Memories | 2008 | TV Movie | Himself |
| 25 Years of Improv Comedy | 2005 | | Himself |
| Biography | 2002 | TV Series documentary | Himself - Cast Member, Second City |
| The Sweet Spot | 2002 | TV Series documentary | Himself |
| The Delmonic Interviews | 2002 | Documentary | Interviewee |
| Hollywood Squares | 2001 | TV Series | Himself |
| The 24th Annual People's Choice Awards | 1998 | TV Special | Himself - Accepting Award for Favourite New Television Comedy Series |
| Late Night with Conan O'Brien | 1994 | TV Series | Himself |
Awards
Nominated Awards
| Year | Award | Ceremony | Nomination | Movie |
| --- | --- | --- | --- | --- |
| 2014 | BTVA Feature Film Voice Acting Award | Behind the Voice Actors Awards | Best Vocal Ensemble in a Feature Film | Monsters University (2013) |
Source:
IMDb
,
Wikipedia