• Josh Hartzler is a songwriter and therapist with an estimated net worth of over $1 million.
• He grew up in California and attended Arkansas Baptist College where he earned a degree in Psychology.
• He is credited as the inspiration for many of Evanescence's hit songs, including "Bring Me to Life" and "Good Enough".
• He has collaborated with his wife for the album "Dream Too Much" and written songs for other projects.
• He married Amy Lee in 2007 and the couple now have one child together.

Known for movies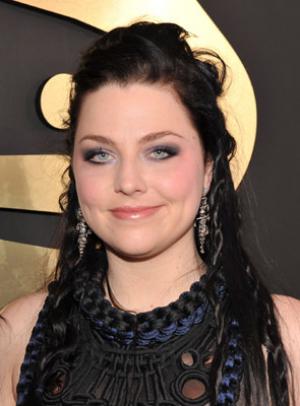 Who is Josh Hartzler?
Josh Hartzler was born on 4 November 1977, in Encino, California, USA, and is a songwriter as well as a therapist, but probably best known for being the husband of singer Amy Lee. His wife rose to fame as the lead vocalist of the rock band Evanescence, which has produced hits such as "Bring Me to Life" and "My Immortal".
The Net Worth of Josh Hartzler
As of early-2020, Josh Hartzler's net worth is estimated to be over $1 million, earned through success in his various endeavors. He has consistent income with his work as a therapist, and his credits as a songwriter have also helped in building his wealth.
Love you babe. Gonna love you for a million more years. Thanks all for the happy anniversary wishes! It is! pic.twitter.com/kpmoMQDj6i

— Amy Lee (@AmyLeeEV) May 7, 2013
He probably benefits from the success of his wife as well, as Amy Lee has a net worth estimated to be over $12 million, thanks to her success with Evanescence.
Early Life, Education, and Career Beginnings
Josh grew up in California relatively out of the spotlight. He developed a love for music at a young age, but didn't pursue it as a career. Instead, after matriculating from high school, he enrolled at Arkansas Baptist College where he took up a degree in Psychology.
ABC is an historically black college that has been in operation since the late 1890s. Several celebrities have come from the college, including Louis Jordan, Harry Kenyon, and Michael Dyer.
He graduated without much attention, and later completed his certification to become a psychological counselor. He then moved to New York where he began to practice as a therapist, but also because it's one of the homes of the music industry, an avenue which he could pursue as a sideline.
Inspiring Evanescence
Hartzler was introduced to Amy Lee by a mutual friend though they didn't start as romantic partners. Instead, the two remained close friends for several years, with his empathy and genuineness hitting a positive note within Lee.
As the two grew close, he offered a lot of advice and positivity to her – she later credited him as the inspiration of several Evanescence hit songs, including "Bring Me to Life" – inspired by their first meeting – and "Good Enough" which were featured on their debut album called "Fallen". "Bring Me to Life". He brought about ease and comfort with him even though it was their first time being introduced to one another. She sensed life in him, which brought her out of the many internal battles she was dealing with at the time.
Eventually, his connection with Evanescence would help him connect with other notable personalities in the music industry.
He showcased his skills as a songwriter, and eventually partnered with former "American Idol" contestant Chris Daughter as he released the song "What About Now", which is one of his most notable hits.
Recent Endeavors
Later on, he collaborated with producer and musician David Hodge for the album called "Musical Demonstrations Part 1", noticing his ability in songwriting after Josh was recommended to him by bandmate Amy. David had also risen to fame as a member of Evanescence, working mainly as a singer and keyboardist in the band. Josh is credited with many of the songs in the album.
Josh also collaborated with his wife in the family album called "Dream Too Much". The album was released through Amazon Prime Music, and was targeted towards kids. He wrote two songs for the album which also featured Amy's father and sisters. While the two have worked together several times, he does not write music for Evanescence.
Wife – Amy Lee
Amy Lee formed the rock band Evanescence alongside guitarist Ben Moody while they were at a youth camp. The two started as a musical duo, releasing several extended plays (EPs) independently. They then recorded another EP called "Origin", which contained songs that would be featured later in their debut album.
Evanescence's first full-length album was released after they signed with Wind-up Records, and was highly successful, selling over 17 million copies worldwide. The band won two Grammy Awards during the same year, and continued to release successful albums for the next decade and a half.
While Amy has mainly been associated with Evanescence, she's also done a lot of collaborative projects as a solo artist. She worked as a musician for "Muppets: The Green Album" and "Nightmare Revisited", and released music alongside artists such as Seether and Korn.
She's also composed music for , and has contributed songs to projects such as "War Story", and "Voice from the Stone". Her contributions to the film "Indigo Grey: The Passage" led her to win a Moondance International Film Festival Award. Aside from music, she is also an advocate of epilepsy awareness, often working with the foundation, Out of the Shadows.
Personal Life
Before Josh hooked-up with Lee, she was known to have been in a relationship with Seether lead singer Shaun Morgan from 2003 to 2005.
After they broke up, she began dating Josh and the two stayed together for two years before she announced that they had become engaged – they married a few months later, and honeymooned in The Bahamas. They had their first child seven years later. The couple shares Christian beliefs, with Amy professing how proud she is to be a Christian, but later confirmed that Evanescence is not a Christian band.
Hartzler has been praised numerous times by his wife, not only for being an inspiration and a good husband to her, but also for his songwriting ability. He continues to share his love of music with many, and often goes to events where his wife is performing.
General Info
| | |
| --- | --- |
| Full Name | Amy Lee |
| Net Worth | $12 million dollars |
| Date Of Birth | December 13, 1981 |
| Height | 1.61 m |
| Profession | Record producer, Multi-instrumentalist, Film Score Composer, Singer-songwriter, Songwriter, Designer, Pianist, Bring Me to Life, My Immortal, Going Under |
| Education | Pulaski Academy, Middle Tennessee State University, Bring Me to Life, My Immortal, Going Under |
| Nationality | American |
Family
| | |
| --- | --- |
| Spouse | Josh Hartzler, Amy Lee |
| Children | Jack Lion Hartzler |
| Parents | John Lee, Sara Cargill, Bring Me to Life, My Immortal, Going Under |
| Siblings | Lori Lee, Carrie Lee, Robby Lee, Bonnie Lee, Bring Me to Life, My Immortal, Going Under |
Accomplishments
| | |
| --- | --- |
| Awards | NME Award for Hottest Woman, Independent Music Award for Best Song - World Beat, Bring Me to Life, My Immortal, Going Under |
| Music Groups | Evanescence |
| Nominations | Grammy Award for Best Rock Song, Kerrang! Hottest Female Award, Bring Me to Life, My Immortal, Going Under |
| Movies | Evanescence's 'What You Want', Evanescence: After Midnight, Evanescence: Broken, The Best of Deathmatch Wrestling: Vol. 4: Queens of the Deathmatch |
| TV Shows | I Love the New Millennium, Dancing with the Stars |
Social profile links
Marks
| # | Marks / Signs |
| --- | --- |
| 1 | Frequently does underwater scenes in her videos |
| 2 | off-beat style |
| 3 | Her powerful Mezzo-Soprano vocals |
| 4 | Her long, jet-black hair |
| 5 | Her eyes are light blue and she sometimes wears green contacts. |
Quotes
| # | Quote |
| --- | --- |
| 1 | I'm not ashamed of my spiritual beliefs, but I in no way incorporate them into this band. |
| 2 | If people are making fun of you, then you're probably doing something right. |
| 3 | I am Evanescence. I am the only original member. I have basically hired the band. Evanescence has become me. It is mine and it's exactly how I want it to be. |
| 4 | My darlings, if I can't write dark, epic music, i can't live! |
| 5 | "We're definitely a rock band, but the twist is that the band's music is epic, dramatic, dark rock." - on Evanescence. |
| 6 | "The fact that he left the band, it wasn't like it killed me and hurt my feelings and made me feel like I lost a friend, it was actually more of a relief because he'd been so unhappy on tour recently that it was making everyone else unhappy. We all hope he's happier now." - commenting on Ben Moody's decision to leave the band. |
| 7 | I'm glad that people are accepting our music and are connected to our art. Whether we're popular or not, I don't care. |
Facts
| # | Fact |
| --- | --- |
| 1 | Gave birth to her 1st child at age 32, a son named Jack Lion Hartzler on July 24, 2014 at 7:51 a.m., weighing in at 7 lbs., 13 oz. and measuring 21 inches long. Child's father is her husband, Josh Hartzler. |
| 2 | (May 6, 2007) Married her longtime boyfriend Josh Hartzler following a 4-month-long engagement. |
| 3 | Had encounters with stalkers. Hence brought the song "Snow White Queen" on Evanescence's album "The Open Door". The title came from 'Snow white' which is a nickname given to her by fans. and 'Queen' Amy said that the scary attention that the stalker gave her made her feel in a twisted way "like a Queen". |
| 4 | Father, John Lee, is also a a Television spokesperson for various regional and local advertisers and won NBC's "The Gong Show" in 1980. He defeated Pee Wee Herman by playing guitar and singing, "Desperado.". |
| 5 | After her 3 year old sister's tragic death, Amy wrote a song called Hello, it's track 9 on their debut album "Fallen". It was performed for her family. It's personal, so personal that she says she can't perform it live at concerts because she'll go into a serious breakdown. |
| 6 | Is a spokesperson for the National (American) Epilepsy Foundation. |
| 7 | Was an alto in her school choir. |
| 8 | While growing up, she and her family moved frequently to many places, including Illinois, Kansas, and Florida before finally settling in Little Rock, Arkansas. |
| 9 | Was president of the choir council her senior year. She wrote a choir arrangement called "Listen to the Rain" which was performed by the school choir at graduation. |
| 10 | Briefly attended Middle Tennessee State University. |
| 11 | Attended and graduated from Pulaski Academy, a private elementary and junior/senior high school in Little Rock, Arkansas, class of 2000. |
| 12 | She is a classically trained pianist. She spent 9 years studying classical piano in her youth. |
| 13 | When offered a cameo in the film The Chronicles of Narnia: The Lion, the Witch and the Wardrobe (2005), she requested that she play a character who gets killed. |
| 14 | She has a kitten named Zero. |
| 15 | Won the awards for Best New Artist & Best Hard Rock Performance for Bring Me To Life, at the 2004 Grammy Awards. |
| 16 | Collaborated with rock group Seether on their song 'Broken' for the soundtrack from The Punisher (2004). |
| 17 | Born in California. Grew up in West Palm Beach, Florida, Illinois and finally Little Rock Arkansas, where she met her band. |
| 18 | Is named after the 70s song "Amie". |
| 19 | Is the daughter of Sara Cargill (of the Clan Drummond) and John Lee, and sister to Robbie, Carrie and Laurie. |
| 20 | Says that if she didn't become famous she would "help people in some way". |
| 21 | Her favorite artists are Tori Amos, Nirvana, Michael Jackson, NIN (Trent Reznor), Björk and Coldplay. |
| 22 | She was meeting a few of her friends at a restaurant when a guy she barely knew looked into her eyes and asked her "Are you happy?". She knew that she truly wasn't, and those simple words really struck her. That is how the opening lines to the song "Bring Me To Life", "how can you see into my eyes like open doors..." came about. |
| 23 | Is the lead singer of the band Evanescence. |
Pictures
Movies
Soundtrack
| Title | Year | Status | Character |
| --- | --- | --- | --- |
| Strictly Come Dancing | 2016 | TV Series writer - 1 episode | |
| Lip Sync Battle Philippines | 2016 | TV Series writer - 1 episode | |
| So You Think You Can Dance | 2014 | TV Series writer - 1 episode | |
| The Lachrymist | 2014 | Short arranger: "Lacrymosa" | |
| Dancing on Ice | | TV Series performer - 2 episodes, 2014 writer - 2 episodes, 2014 | |
| Tu cara me suena | 2014 | TV Series writer - 1 episode | |
| War Story | 2014/I | "Lockdown", "Push the Button" / lyrics: "Push the Button" / music: "Push the Button" / performer: "Lockdown" / producer: "Lockdown" / writer: "Lockdown" | |
| Dancing with the Stars | 2011-2012 | TV Series writer - 2 episodes | |
| The X Factor | 2012 | TV Series writer - 1 episode | |
| The X Factor Philippines | 2012 | TV Series writer - 1 episode | |
| Dancing with the Stars | 2009-2012 | TV Series writer - 3 episodes | |
| The Tonight Show with Jay Leno | 2012 | TV Series writer - 2 episodes | |
| Underworld: Awakening | 2012 | writer: "Made of Stone Renholdër Remix" | |
| Todd's Pop Song Reviews | 2012 | TV Series documentary writer - 1 episode | |
| Britain's Got Talent | 2011 | TV Series writer - 1 episode | |
| The Office | 2011 | TV Series writer - 1 episode | |
| Helden von morgen | 2011 | TV Series 1 episode | |
| Dancing on Ice Friday | 2010 | TV Series writer - 1 episode | |
| Smokin' Aces 2: Assassins' Ball | 2010 | Video writer: "Sweet Sacrifice" | |
| 100 Greatest Hard Rock Songs | 2008 | TV Movie writer: "Bring Me To Life" | |
| Idols | 2008 | TV Series writer - 2 episodes | |
| So You Think You Can Dance Australia | 2008 | TV Series writer - 1 episode | |
| Bionic Woman | 2007 | TV Series writer - 1 episode | |
| Cesko hledá SuperStar | 2006 | TV Series writer - 1 episode | |
| Australian Idol | 2003-2006 | TV Series writer - 6 episodes | |
| Idols | 2005 | TV Series writer - 1 episode | |
| Elektra | 2005 | writer: "Breathe No More" | |
| Slovensko hladá SuperStar | 2004 | TV Series writer - 1 episode | |
| Karaoke Revolution Volume 3 | 2004 | Video Game "My Immortal" | |
| Idool 2004 | 2004 | TV Series writer - 1 episode | |
| Malaysian Idol | 2004 | TV Series writer - 1 episode | |
| Canadian Idol | 2004 | TV Series writer - 2 episodes | |
| The Punisher | 2004 | performer: "Broken" | |
| Super Idol | 2004 | TV Series writer - 1 episode | |
| Idol - Jakten på en superstjerne | 2004 | TV Series writer - 1 episode | |
| Without a Trace | 2004 | TV Series writer - 1 episode | |
| The Victoria's Secret Fashion Show | 2003 | TV Movie documentary writer: "Bring Me to Life | |
| Underworld | 2003 | performer: "Now I Know", "Down in the Lab", "Death Dealer's Descent" | |
| Enter the Matrix | 2003 | Video Game writer: "Going Under" | |
| Daredevil | 2003 | writer: "My Immortal", "Bring Me to Life" | |
Music Department
| Title | Year | Status | Character |
| --- | --- | --- | --- |
| Voice from the Stone | 2017 | soundtrack: performer completed | |
| Blind | 2017/II | composer: theme music / musician: piano completed | |
| Indigo Grey: The Passage | 2014 | Short composer: theme music | |
| The Lachrymist | 2014 | Short writer: "Lacrymosa" | |
| War Story | 2014/I | music producer | |
| Elektra | 2005 | composer: song "Breathe No More" | |
Composer
| Title | Year | Status | Character |
| --- | --- | --- | --- |
| I Am Her | 2016 | Documentary short | |
| Indigo Grey: The Passage | 2014 | Short | |
| War Story | 2014/I | | |
Actress
| Title | Year | Status | Character |
| --- | --- | --- | --- |
| Evanescence: What You Want | 2011 | Video short uncredited | |
Producer
| Title | Year | Status | Character |
| --- | --- | --- | --- |
| Evanescence: Anywhere But Home | 2004 | Video executive producer | |
Thanks
| Title | Year | Status | Character |
| --- | --- | --- | --- |
| Domestic Disturbance | 2016 | Short special thanks | |
Self
| Title | Year | Status | Character |
| --- | --- | --- | --- |
| Sidewalks Entertainment | 2016 | TV Series | Herself - Guest |
| Bluegrass Underground | 2014 | TV Series | Herself |
| Acesso MTV | 2012 | TV Series | Herself |
| We Walk the Line: A Celebration of the Music of Johnny Cash | 2012 | TV Movie | Herself |
| Mulatschag | 2012 | TV Series | Herself |
| MTV World Stage: Evanescence 3D | 2012 | TV Movie | Herself |
| MTV Europe Music Awards 2011 | 2011 | TV Special | Herself - Presenter |
| 100 Greatest Hard Rock Songs | 2008 | TV Movie | Herself |
| The Tonight Show with Jay Leno | 2008 | TV Series | Herself |
| I Love the New Millennium | 2008 | TV Mini-Series | Herself |
| E! Live from the Red Carpet | 2008 | TV Series | Herself |
| Rock Band Cometh: The Rock Band Band Story | 2007 | TV Movie | Herself |
| Late Show with David Letterman | 2006 | TV Series | Herself |
| Late Night with Conan O'Brien | 2006 | TV Series | Herself |
| MTV Video Music Awards 2006 | 2006 | TV Special | Herself - Presenter |
| Johnny Cash: God's Gonna Cut You Down | 2006 | Video short | Herself |
| The 47th Annual Grammy Awards | 2005 | TV Special | Herself - Performer |
| The 2004 Billboard Music Awards | 2004 | TV Special | Herself |
| Evanescence: Anywhere But Home | 2004 | Video | Herself (Vocals, piano) |
| MTV Europe Music Awards 2004 | 2004 | TV Special | Herself - Presenter |
| Cartoon Cartoon Fridays | 2004 | TV Series | Herself |
| Danish Music Awards 2004 | 2004 | TV Special | Herself - Winner (Årets nye udenlanske navn) (pre-recorded message) |
| DMA04 News | 2004 | TV Series | Herself |
| The 46th Annual Grammy Awards | 2004 | TV Special | Herself - Performer |
| Fromage 2003 | 2003 | TV Movie | Herself (as Evanescence) |
| MTV Video Music Awards 2003 | 2003 | TV Special | Herself (as Evanescence) |
| Boogie | 2003 | TV Series | Herself |
| The Teen Choice Awards 2003 | 2003 | TV Special | Herself |
| Pepsi Smash | 2003 | TV Series documentary | Herself |
| Real Magic TV | 2003 | TV Series documentary | Herself |
Archive Footage
| Title | Year | Status | Character |
| --- | --- | --- | --- |
| Video on Trial | 2005-2007 | TV Series | Herself - Accused / Herself - Evanescence |
| After Midnight: Evanescence | 2004 | Video documentary | Herself |
| MTV Europe Music Awards 2003 | 2003 | TV Special | Herself |
| Now That's What I Call Music!: The Best Videos of 2003! | 2003 | Video | Herself (segment "Going Under") (segment "Going Under") (as Evanescence) |
Awards
Nominated Awards
| Year | Award | Ceremony | Nomination | Movie |
| --- | --- | --- | --- | --- |
| 2004 | Grammy | Grammy Awards | Best Rock Song | |
Source:
IMDb
,
Wikipedia