• Robert Jason Costanzo was born in Brooklyn, New York City in 1942 to two actors
• He has been typecast as a surly New York policeman, crook, or low-level worker in both dramas and comedies
• He is also a talented voice actor, having voiced animated characters in many projects, as well as video game characters such as Commissioner Stenchler in "Sewer Shark"
• Aside from his work, it is known he played softball with actors Leo Rossi and Bruno Kirby in the 1970s
• As of 2020, his net worth is estimated at over $2 million

Known for movies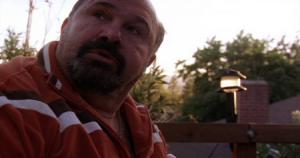 Early life, family, educational background
American actor and voice-over artist Robert Jason Costanzo was born on 20 October 1942, in Brooklyn, New York City, USA, to actors Carmine Constanzo and Lucia, nee Natali.
Career
Robert has been acting for over four decades, and is usually typecast as a surly New York policemen, a crook or a low-level worker in both dramas and comedies.
He also does a lot of voice acting, particularly on behalf of Danny DeVito.
Robert's acting debut was as a cop in the 1975 film "Dog Day Afternoon", although the role was uncredited. In 1977, he played a paint store customer in "Saturday Night Fever", and   other movie appearances include "Die Hard 2" and as Lips' Bodyguard in "Dick Tracy", both in 1990," "Down and Derby in 2006," and in "Total Recall" in 2012.
He made guest appearances in "Lois & Clark: The New Adventures of Superman" in 1993, and in "Superman: The Animated Series" in 1996.
After having worked with John Travolta in 1977's "Saturday Night Fever," Robert and John once again worked together in 1983's "Two of a Kind." In 1997, Robert appeared in "Plump Fiction" which was a spoof film of the hit 1994 Quentin Tarantino film "Pulp Fiction," starring John Travolta, Uma Thurman, Samuel L. Jackson, and Bruce Willis.
Robert's also appeared in several television shows throughout his career. He played Joey Tribbiani's father in "Joey," appeared in "Hannah Montana" in 2007 and 2010, as a football coach in the season six episode of "The Golden Girls" entitled "Snap Out Of It," and in "Days of Our Lives", among several other series.
As aforementioned, Robert is a talented voice actor, and has voiced animated characters in "The Fairly OddParents," "Disney's House of Mouse," "Hercules: The Animated Series" as Philoctetes (Phil), "The Zeta Project" and numerous more.
He has provided voices for all the recent "Kingdom Hearts" video games, and many other Disney video games featuring Phil, who was originally voiced by Danny DeVito, but Robert usually voices the character now.
He voiced Detective Harvey Bullock in several DC projects, including "Superman: The Animated Series," "Batman: The Animated Series," "Static Shock," and "The New Batman Adventures."
He returned to the role of Harvey in 2013 for "Batman: Arkham Origins." He also voiced the character in "Mask of the Phantasm," a theatrical release, and in the videos "Mystery of the Batwoman" and "Batman & Mr. Freeze: SubZero."
Robert starred as Commissioner Stenchler in "Sewer Shark," the Sega CD game.
In 2006, he voiced Angelo in the video game "The Sopranos: Road to Respect," and in 2010 he did voice acting for another video game, "Mafia II," voicing Frederico "Fat Derek" Pappalardo and Joe Barbaro.
Hobbies, favorite things, and interesting facts
In the late 1970s, he played softball with actors Leo Rossi and Bruno Kirby in Los Angeles, otherwise little is known about Robert's life away from the camera.
Appearance
Robert has white hair, brown eyes, and is 5ft 8in (1.73m) tall. He is not only Danny DeVito's voice double, but also looks very similar to him.
Net worth and salary
As of 2020, his net worth is estimated at over $2 million, accumulated from his work as an actor over a period of more than 45 years.
General Info
| | |
| --- | --- |
| Full Name | Robert Costanzo |
| Profession | Voice Actor |
| Nationality | American |
Family
Accomplishments
| | |
| --- | --- |
| Movies | Undisputed III: Redemption, Total Recall, Batman: Mask of the Phantasm, Saturday Night Fever, Die Hard 2, Batman & Mr. Freeze: SubZero, Honeymoon in Vegas, Batman: Mystery of the Batwoman, City Slickers, Man's Best Friend, Air Bud: Golden Receiver, In the Mix, Judy Moody and the Not Bummer Summer, D... |
| TV Shows | Hercules, DiResta, The New Batman Adventures, Charlie Grace, Batman: The Animated Series, Glory Days, Checking In, The Last Resort |
Social profile links
Facts
Pictures
Movies
Actor
| Title | Year | Status | Character |
| --- | --- | --- | --- |
| Wannabes | 2000 | | Mr. Letto (as Robert Constanzo) |
| Norm | 2000 | TV Series | Tony DiBenedetto |
| The Last Producer | 2000 | | Moogian |
| Bull | 2000 | TV Series | Pete |
| Baby Bedlam | 2000 | | Danny |
| Mambo Café | 2000 | | Fat Tony |
| Falcone | 2000 | TV Series | Jackie Savino |
| Good vs Evil | 2000 | TV Series | Dino Corfu |
| Chicken Soup for the Soul | 2000 | TV Series | Papa |
| Mafioso: The Father, the Son | 2000 | | Antonio Paradiso |
| Arcade Frenzy | 1999 | Video Game | Philoctetes (voice, as Bobby Costazno) |
| Cousin Skeeter | 1999 | TV Series | Mr. Schinkenslayer |
| The 4th Floor | 1999 | | Exterminator |
| Spawn | 1999 | TV Series | Mr. Orvetti |
| Do You Wanna Dance? | 1999 | | Father Chris |
| Ally McBeal | 1999 | TV Series | George Chisholm |
| DiResta | 1999 | TV Series | Vic DiResta |
| Hercules | 1998-1999 | TV Series | Philoctetes |
| Hercules: Zero to Hero | 1999 | Video | Philoctetes (voice) |
| The New Batman Adventures | 1997-1998 | TV Series | Det. Harvey Bullock / 50's Henchman / Carol Singer |
| Early Edition | 1998 | TV Series | Sal |
| With Friends Like These... | 1998 | | Johnny DiMartino |
| Air Bud: Golden Receiver | 1998 | | Coach Fanelli |
| Hoods | 1998 | | Mario |
| The Tony Danza Show | 1998 | TV Series | Charlie Falcone |
| Police Academy: The Series | 1998 | TV Series | Marcus Erroneous |
| Batman & Mr. Freeze: SubZero | 1998 | Video | Detective Harvey Bullock (voice) |
| Can I Play? | 1998 | Short | Store Owner |
| Disney's Hades Challenge | 1998 | Video Game | Philoctetes (voice) |
| Lunker Lake | 1997 | | Weasel Swindell |
| Teen Angel | 1997 | TV Series | Uncle Lou |
| Rugrats | 1997 | TV Series | Vinnie |
| The Batman Superman Movie: World's Finest | 1997 | TV Movie | Harvey Bullock (voice) |
| Plump Fiction | 1997 | | Montello Hungry |
| Caroline in the City | 1997 | TV Series | Tony |
| Wounded | 1997 | | Stu Sachen |
| Fired Up | 1997 | TV Series | Mr. Agular |
| Party of Five | 1997 | TV Series | Arnie Horn |
| The Nanny | 1997 | TV Series | Juror #4 |
| Murphy Brown | 1997 | TV Series | Dry Cleaner |
| Kenan & Kel | 1997 | TV Series | Mr. Maniaci |
| Superman | 1997 | TV Series | Detective Bullock |
| Townies | 1996 | TV Series | Mr. Rosano |
| Storybook | 1996 | | Panzius |
| Underworld | 1996 | | Stan |
| For Which He Stands | 1996 | | Izzy |
| Charlie Grace | 1995-1996 | TV Series | Crawford Artie Crawford |
| Partners | 1996 | TV Series | Max Lobster |
| Mad About You | 1996 | TV Series | Door Guy |
| Duckman: Private Dick/Family Man | 1996 | TV Series | |
| The Misery Brothers | 1995 | | Grandpa Miserio |
| Batman: The Animated Series | 1992-1995 | TV Series | Detective Harvey Bullock / Rocco / Blitzen |
| Forget Paris | 1995 | | Waiter |
| Lois & Clark: The New Adventures of Superman | 1994-1995 | TV Series | Gun Shop Owner / Louie |
| For Better or Worse | 1995 | | Ranzier |
| Platypus Man | 1995 | TV Series | Sal |
| Dream a Little Dream 2 | 1995 | Video | Mr. McVie (as Bobby Costanzo) |
| Murder, She Wrote | 1986-1995 | TV Series | Rudolfo Petrocelli / Freddie / Det. Lt. Greco |
| Friends | 1995 | TV Series | Joey Tribbiani Sr. |
| Santo Bugito | 1995 | TV Series | Fingers |
| Lion Strike | 1994 | | Louie |
| Lady in Waiting | 1994 | | Charlie Burns |
| The Adventures of Batman & Robin | 1994 | Video Game | Harvey Bullock (voice) |
| North | 1994 | | Al |
| The Fresh Prince of Bel-Air | 1994 | TV Series | Duke |
| Diagnosis Murder | 1994 | TV Series | Bobby Rebetta |
| Rave Review | 1994 | | Peter Watki |
| The Maharaja's Daughter | 1994 | TV Mini-Series | Di Fazio |
| The Ties That Bind | 1994 | TV Series | |
| Batman: Mask of the Phantasm | 1993 | | Detective Harvey Bullock (voice) |
| Empty Nest | 1993 | TV Series | Millard |
| The Mommies | 1993 | TV Series | Santa #2 |
| Man's Best Friend | 1993 | | Detective Kovacs |
| NYPD Blue | 1993 | TV Series | Alfonse Giardella |
| Bonkers | 1993 | TV Series | Crunchy Potato Chip |
| Relentless 3 | 1993 | Video | Roy Kalewsky |
| Almost Home | 1993 | TV Series | Big Bob Petrelli |
| Doogie Howser, M.D. | 1993 | TV Series | Mr. Healey |
| The Cemetery Club | 1993 | | Morty |
| Civil Wars | 1992 | TV Series | DeRubumpre |
| Beverly Hills, 90210 | 1992 | TV Series | Clarence the Angel |
| Reasonable Doubts | 1991-1992 | TV Series | |
| Honeymoon in Vegas | 1992 | | Sidney Tomashefsky |
| Bodies of Evidence | 1992 | TV Series | Detective Alfie |
| Jack's Place | 1992 | TV Series | Moe Jablonski |
| Unlawful Entry | 1992 | | Bail Bondsman (as Bobby Costanzo) |
| We're Talkin' Serious Money | 1992 | | Michael |
| Brooklyn Bridge | 1992 | TV Series | Mr. Cavaretti |
| Maid for Each Other | 1992 | TV Movie | Lt. Jardine |
| On the Air | 1992 | TV Series | Plumber |
| Sewer Shark | 1992 | Video Game | Stenchler (as Robert Costanza) |
| Growing Pains | 1991 | TV Series | Ernie |
| Sibs | 1991 | TV Series | |
| City Slickers | 1991 | | Sal |
| Delusion | 1991 | | Myron Sales |
| Sisters | 1991 | TV Series | Sidney Getz |
| The Fanelli Boys | 1991 | TV Series | |
| Uncle Buck | 1990 | TV Series | Bernie |
| The Golden Girls | 1990 | TV Series | Coach Odlivak |
| Glory Days | 1990 | TV Series | Lt. V.T. Krantz |
| Masters of Menace | 1990 | | Pilot |
| Die Hard 2 | 1990 | | Sgt. Vito Lorenzo |
| Dick Tracy | 1990 | | Lips' Bodyguard |
| Total Recall | 1990 | | Harry (as Bobby Costanzo) |
| Voices Within: The Lives of Truddi Chase | 1990 | TV Movie | |
| The Tracey Ullman Show | 1989-1990 | TV Series | Big Tony Manetti |
| Little White Lies | 1989 | TV Movie | |
| My Boyfriend's Back | 1989 | TV Movie | Nick |
| Star Trek: The Next Generation | 1989 | TV Series | Slade Bender |
| The Flamingo Kid | 1989 | TV Short | Angry Man |
| Quantum Leap | 1989 | TV Series | Chuck Thompson |
| Columbo | 1989 | TV Series | Sgt. Russo |
| Miracle at Beekman's Place | 1988 | TV Movie | Mario D'Agostino |
| Day by Day | 1988 | TV Series | Max |
| Annie McGuire | 1988 | TV Series | Officer Murphy |
| Crossing the Mob | 1988 | TV Movie | |
| The Secret Life of Kathy McCormick | 1988 | TV Movie | Sid |
| Duet | 1988 | TV Series | Marty |
| Tales from the Darkside | 1988 | TV Series | Vincent Dessari |
| St. Elsewhere | 1982-1988 | TV Series | Mr. Broadwater |
| Night Court | 1987 | TV Series | Santa |
| Family Ties | 1984-1987 | TV Series | Larry Briganti / Carmine / Sam / ... |
| 1st & Ten: The Championship | 1987 | TV Series | Jake |
| She's the Sheriff | 1987 | TV Series | Frankie Fontaine |
| Bennett Brothers | 1987 | TV Movie | Mike |
| L.A. Law | 1986-1987 | TV Series | Vinnie La Rosa |
| Charles in Charge | 1987 | TV Series | Hank Holloway |
| You Again? | 1986 | TV Series | Cop |
| ALF | 1986 | TV Series | Tow truck driver Bert |
| The Boss' Wife | 1986 | | Eddie |
| Walt Disney's Wonderful World of Color | 1986 | TV Series | Bernie |
| Triplecross | 1986 | TV Movie | Jack Avalon |
| Fame | 1986 | TV Series | Artie Horowitz / Ralph |
| Cagney & Lacey | 1982-1986 | TV Series | Monk / Scafali |
| Stir Crazy | 1985 | TV Series | Coach Lou Patreno |
| The Twilight Zone | 1985 | TV Series | Joe Rubello (segment "Healer") |
| The Lightship | 1985 | | Stump |
| Street Hawk | 1985 | TV Series | Phil Simkins |
| The Fall Guy | 1985 | TV Series | Duke |
| The Ratings Game | 1984 | TV Movie | Nunzio |
| The Vegas Strip War | 1984 | TV Movie | Stan Markham |
| Who's the Boss? | 1984 | TV Series | Robaire |
| Hunter | 1984 | TV Series | Benny |
| Used Cars | 1984 | TV Movie | Irving |
| Hill Street Blues | 1984 | TV Series | Lester Franco |
| Up the Creek | 1984 | | Campus Guard Charlie |
| Mama Malone | 1984 | TV Series | |
| The New Mike Hammer | 1984 | TV Series | Ari Artel |
| Two of a Kind | 1983 | | Capt. Cinzari (as Bobby Costanzo) |
| Bay City Blues | 1983 | TV Series | |
| We Got It Made | 1983 | TV Series | Mike |
| Alice | 1978-1983 | TV Series | Lenny / Male Customer |
| The Star Chamber | 1983 | | Sgt. Spota |
| Blood Feud | 1983 | TV Movie | Rocky |
| Gimme a Break! | 1983 | TV Series | Mr. Brandt |
| Likely Stories, Vol. 4 | 1983 | TV Movie | |
| Honeyboy | 1982 | TV Movie | Tiger's Trainer |
| Police Squad! | 1982 | TV Series | Leo |
| Barney Miller | 1977-1982 | TV Series | Professor Vincent Thorndyke / Ed Foronjy / Bill Kerlin |
| Frank and Ava | 2017 | filming | Willie |
| It's a Living | 1982 | TV Series | Vinnie the Hat |
| Friday Night in Queens | | Short pre-production | Tony Ferttiro |
| Million Dollar Infield | 1982 | TV Movie | Artie Levitas |
| Golden and Gone | | announced | Blind Louis |
| Shoot the Moon | 1982 | | Leo Spinelli |
| Respect the Jux | | post-production | PORN KING |
| Sizzle | 1981 | TV Movie | Al Capone |
| Beast Mode | 2016 | | Chrome Mangle |
| Checking In | 1981 | TV Series | Hank Sabatino |
| The Snowy Day | 2016 | TV Movie | Anthony |
| The White Shadow | 1979-1981 | TV Series | Mr. Pettrino |
| Modern Family | 2016 | TV Series | Earl Chambers |
| Charlie's Angels | 1981 | TV Series | Mac Gossett |
| 2 Broke Girls | 2016 | TV Series | Luigi |
| Soap | 1981 | TV Series | Carny |
| Stevie D | 2016 | | Tony Muccerino |
| The Last Resort | 1979-1980 | TV Series | Murray |
| Last Days of Coney Island | 2015 | Short | Max (voice) |
| Fatso | 1980 | | Johnny |
| About a Boy | 2015 | TV Series | Dennis the Deceiver |
| Lou Grant | 1979 | TV Series | Tannenberg |
| A Way Out | 2015/II | Short | Vick |
| Joe & Valerie | 1978-1979 | TV Series | Vincent Pizo |
| Sharkskin | 2015 | | Mayor La Guardia |
| Bloodbrothers | 1978 | | Vic (as Bob Costanzo) |
| Scenes from Powned | 2014 | Short | Tony Gambini |
| Baretta | 1978 | TV Series | Kresler |
| Batman: Arkham Origins - Cold, Cold Heart | 2014 | Video Game | G.C.P.D. Detective Harvey Bullock (voice) |
| The Bob Newhart Show | 1978 | TV Series | Sal Petrone |
| The Last American Guido | 2014 | | Uncle Felix |
| A Question of Guilt | 1978 | TV Movie | Norman Picher |
| 2 Dead 2 Kill | 2013 | | The Deuce |
| Rhoda | 1978 | TV Series | Male Student |
| Moretti | 2013 | Short | Michael Moretti |
| Just Tell Me You Love Me | 1978 | | Hotel Security |
| Kickin' It | 2013 | TV Series | Harvey |
| Saturday Night Fever | 1977 | | Paint Store Customer (as Robert Costanza) |
| Batman: Arkham Origins | 2013 | Video Game | G.C.P.D. Detective Harvey Bullock (voice) |
| The Goodbye Girl | 1977 | | Liquor Store Salesman |
| Once Upon a Time in Brooklyn | 2013/I | | Lenny Leone |
| Between the Lines | 1977 | | Austin's Men |
| Hotchfeld | 2012 | Short | Tony Morracio |
| Dog Day Afternoon | 1975 | | New York Policeman (uncredited) |
| Foodfight! | 2012 | | Maximilius Moose (voice, as Bobby Constanza) |
| The Manzanis | 2012 | TV Movie | Joe |
| Can Frankie Come Out? | 2011 | Video short | Uncle Jackie |
| Judy Moody and the Not Bummer Summer | 2011 | | Herb |
| QuickBites | 2011 | TV Series | Panello |
| The Last King Blood | 2011 | Short | Ed |
| Shakey Grounds | 2010 | Short | Mr. Preston |
| Monster Heroes | 2010 | | Sitcom Dad |
| Roomies | 2010 | TV Movie | Sam's Father |
| Mafia II | 2010 | Video Game | Joe Barbaro Derek Papalardo (voice, as Bobby Costanzo) |
| Hannah Montana | 2007-2010 | TV Series | Al Blaine / Jersey Guy |
| Wild Ride | 2010 | | |
| Undisputed 3: Redemption | 2010 | | Farnatti |
| Command & Conquer 4: Tiberian Twilight | 2010 | Video Game | Additional Voices (voice, as Bobby Costanzo) |
| Kingdom Hearts: Birth by Sleep | 2010 | Video Game | Philoctetes (Phil) (voice, as Bobby Costanzo) |
| Difficult to Stay Alive and Die | 2009 | Short | Geo |
| Castle | 2009 | TV Series | Sal Tenor |
| Reno 911! | 2009 | TV Series | Don Bronzoni |
| Dark Room Theater | 2009 | | Luke |
| Random! Cartoons | 2009 | TV Series | Bossman |
| The Warehouse Job | 2008 | Short | Victor |
| The Spectacular Spider-Man | 2008 | TV Series | Sullivan Edwards |
| The Big Shot-Caller | 2008 | | Rudy |
| West of Brooklyn | 2008 | | Papo |
| The Flyboys | 2008 | | Carmine |
| Leo | 2007/II | Short | Agent (as Robert Castanzo) |
| Boston Legal | 2007 | TV Series | Wayne Picker |
| Kingdom Hearts II: Final Mix+ | 2007 | Video Game | Philoctetes (Phil) (English version, voice, as Bobby Costanzo) |
| Frankie the Squirrel | 2007 | Short | Dr. Sol Rubin |
| Gone | 2007/II | Short | Dr. Sol Rubin |
| The Unknown Trilogy | 2007 | | Dr. Sol Rubin (segment "Gone") |
| Banished | 2007 | | Sal |
| Dirt | 2007 | TV Series | Tony |
| Urban Decay | 2007 | | Fetz |
| Family Guy | 2000-2006 | TV Series | Danny DeVito Biff Louie Anderson |
| The Sopranos: Road to Respect | 2006 | Video Game | Angelo (voice) |
| Joey | 2006 | TV Series | Joseph 'Joey' Tribbiani Sr. |
| All In | 2006 | | Drunk #1 |
| Mafiosa | 2006/I | TV Series | Vinnie Brasi |
| Kingdom Hearts II | 2005 | Video Game | Philoctetes (Phil) (English version, voice, as Bobby Costanzo) |
| In the Mix | 2005 | | Fat Tony |
| The Young and the Restless | 2005 | TV Series | Hotel Desk Clerk |
| Jesus, Mary and Joey | 2005 | | Rocco |
| Mind of Mencia | 2005 | TV Series | Italian Man |
| Searching for Bobby D | 2005 | | Aldo |
| The Third Wish | 2005 | | Mr. forelli |
| Down and Derby | 2005 | | Claude |
| CSI: NY | 2005 | TV Series | Frank Meadows |
| Will & Grace | 2004 | TV Series | Paul |
| Volare | 2004/II | Short | Big Bobby |
| NCIS | 2004 | TV Series | Jimmy Napolitano |
| Life on Liberty Street | 2004 | TV Movie | Gil |
| Helter Skelter | 2004 | TV Movie | Leno LaBianca |
| Knit Wits | 2004 | Short | Carmine |
| Rock Me, Baby | 2004 | TV Series | Franco |
| Batman: Mystery of the Batwoman | 2003 | Video | Detective Bullock (voice) |
| The Fairly OddParents | 2001-2003 | TV Series | Easter Bunny / Construction Worker Ape / Ape Truck Driver |
| Alex & Emma | 2003 | | Bus Driver |
| Carolina | 2003/I | | Perfect Date Contestant (as Bobby Costanzo) |
| A Family X-mas | 2003 | Short | Johnny Guccianno |
| ER | 2003 | TV Series | Pernicious Anemia Man |
| Static Shock | 2003 | TV Series | Det. Harvey Bullock |
| Bram and Alice | 2002 | TV Series | Buddy Royal |
| House of Mouse | 2002 | TV Series | Philoctetes |
| The Zeta Project | 2002 | TV Series | Titus Sweete |
| Kingdom Hearts | 2002 | Video Game | Philoctetes (Phil) (voice, as Bobby Costanzo) |
| The Rose Technique | 2002 | | Vince Trane |
| As Told by Ginger | 2002 | TV Series | Chef Bob |
| Call Me Claus | 2001 | TV Movie | Teamster Santa |
| Providence | 2001 | TV Series | Carlo |
| Going to California | 2001 | TV Series | Al Weeks |
| MVP: Most Vertical Primate | 2001 | | Beat Cop |
| Above & Beyond | 2001 | | Joseph Fanelli |
| 61* | 2001 | TV Movie | Toots Shor |
| Kate Brasher | 2001 | TV Series | Larry |
Producer
| Title | Year | Status | Character |
| --- | --- | --- | --- |
| Can Frankie Come Out? 1 | 2013 | TV Movie producer | |
| Can Frankie Come Out? | 2011 | Video short producer | |
| Banished | 2007 | associate producer | |
Director
| Title | Year | Status | Character |
| --- | --- | --- | --- |
| Can Frankie Come Out? 1 | 2013 | TV Movie | |
| Can Frankie Come Out? | 2011 | Video short | |
Writer
| Title | Year | Status | Character |
| --- | --- | --- | --- |
| Can Frankie Come Out? 1 | 2013 | TV Movie | |
| Can Frankie Come Out? | 2011 | Video short | |
Soundtrack
| Title | Year | Status | Character |
| --- | --- | --- | --- |
| Night Court | 1987 | TV Series performer - 1 episode | |
Self
| Title | Year | Status | Character |
| --- | --- | --- | --- |
| Framelines | 2016 | TV Series | Himself |
| Indie Film School | 2015 | TV Series | Himself |
| New York Street Games | 2010 | Documentary | Himself |
| HBO: The Making of 'The Sopranos: Road to Respect' | 2006 | TV Movie | Himself / Angelo |
| MVP 2: Most Vertical Primate - Behind the Scenes | 2002 | Video documentary short | Himself - 'Beat Cop' |
| Sex, Censorship and the Silver Screen | 1996 | TV Series documentary | Quote Reader |
| American Film Institute Comedy Special | 1987 | TV Special | Big Vin (segment "Five Corners") |
Archive Footage
| Title | Year | Status | Character |
| --- | --- | --- | --- |
| Kingdom Hearts HD 1.5 Remix | 2013 | Video Game | Philoctetes (Phil) |
| 'NYPD Blue': A Final Tribute | 2005 | TV Movie documentary | Alfonse Giardella |
Awards
Nominated Awards
| Year | Award | Ceremony | Nomination | Movie |
| --- | --- | --- | --- | --- |
| 2010 | Action on Film Award | Action on Film International Film Festival, USA | Best Supporting Actor | Undisputed III: Redemption (2010) |
Source:
IMDb
,
Wikipedia