Known for movies
Short Info
| | |
| --- | --- |
| Fact | Graduated from California State University Fullerton Theatre & Dance Dept. |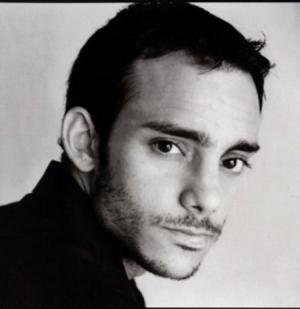 Who is Omid Abtahi?
Omid Abtahi is an Iranian born American actor, who is probably best known for portraying the recurring character of Salim in the Starz's television fantasy drama series "American Gods". Additionally, he is widely recognized for appearing in TV series such as "Over There", "Sleeper Cell" and "My Own Worst Enemy" as well as in movies including "Brothers" (2009) and "The Hunger Games: Mockingjay – Part 2" (2015).
Early Life, Childhood and Education
Omid Abtahi was born under the zodiac sign of Cancer on the 12th July 1979, in Tehran, Iran.
He spent his early childhood in Paris, France, to where his family he came when he was five, before moving to the States and settling in Irvine, California, at the age of 10. After matriculating from University High School in 1997, Abtahi enrolled at California State University, Fullerton, from which he graduated in 2002, earning his bachelor's degree in advertising with theatre as a second major.
Early Career
Upon graduating, Abtahi began his acting career in theatre, where he honed his acting skills through a variety of stage plays and theatrical productions including the Berkeley Repertory's "Fraulein Else", Kennedy Centre's "Your Everyday Typical Romantic Comedy" and the Sundance Theatre Lab "Adoration of the Old Woman", to name a few.
Career
Omid's on-camera acting debut occurred in 2005 when he appeared in an episode of the "JAG" TV series, which was followed by an appearance in an episode of the "Judging Army" series. To greater prominence Abtahi came later that year, when he joined the crew of the FX's television war action drama series "Over There". He was cast to portray PFC Tariq Nassiri, an Arab-American with an extensive knowledge of Middle Eastern customs, serving as a middleman between the US Army's soldiers and the Iraqi people.
In 2006, Abtahi made his big screen debut when he appeared in Ryan Murphy's Golden Globe-nominated comedy drama film "Running with Scissors", after which he joined the main cast of Showtime TV's drama series "Sleeper Cell" for its second season. In 2007 he appeared in the TV series' "CSI: Crime Scene Investigation" and "The Unit", before starring as the main protagonist in the 2008 drama movie "Ocean of Pearls". Into the limelight Omid stepped later in 2008, when he was cast for the recurring role of Tony Nazari in the NBC TV Sci-Fi action drama series "My Own Worst Enemy".
In 2009, Abtahi starred opposite Natalie Portman and Jake Gyllenhaal in Jim Sheridan's Golden Globe-nominated thriller movie "Brothers", after which he appeared in a streak of guest roles in TV series such as "Three Rivers", "The Event" and "Nikita". In 2011 Omid was cast for the role of Raqim Faisel in the TV series "Homeland", while in 2012 he appeared alongside Ben Affleck and Bryan Cranston in Affleck's Oscar-winning biographical thriller movie "Argo".
Between 2012 and 2013 he starred in the recurring role of Nigel in the "Last Resort" TV action drama series, before he became a regular of  A&E's TV crime drama series "Those Who Kill", in which he starred as Detective Jerry Molbeck.
Omid also appeared in the second installment of the "The Hunger Games" movie franchise – the 2015 movie "The Hunger Games: Mockingjay – Part 2″ – after which he was cast as Amani Golkar, a member of the main cast of the A&E television horror drama series "Damien".
Since 2017, as a member of the main cast, Abtahi stars as 'one half of a pair of star-crossed lovers' named Salim in the TV fantasy drama series "American Gods", based on the eponymous fantasy novel of Neil Gaiman. In 2019, he appeared as Dr. Pershing in the first live action series set in the world of Star Wars, entitled "The Mandalorian" which premiered on Disney+.
Besides all these, Omid Abtahi has also made an enviable number of guest appearances in a variety of popular TV series, such as "Ghost Whisperer", "Bones", "24" as well as "NCIS", "Castle" and "Hawaii Five-0".
Voice Acting
Omid has added over a dozen voice acting engagements to his professional portfolio so far.
He provided voices for several characters in three video games from the "Call of Duty" franchise, including "Call of Duty: Black Ops III" (2015), "Call of Duty: Infinite Warfare" (2016) and "Call of Duty: Modern Warfare" (2019). Some other works include "Diablo III", "StarCraft II: Nova Covert Ops" as well as "Mafia III", "Titanfall 2", "Thief of Thieves" and "Metro Exodus". In addition to video games, Abtahi's voice acting skills can also be heard in animated TV series such as "Family Guy", and "Love, Death & Robots".
Personal Life
Despite playing a gay character several times through his acting career, including the TV series' "Sleeper Cell" and "American Gods", and the 2008 comedy drama film "The Mysteries of Pittsburgh", Omid isn't gay.
In fact, since 2008 he's been married to Sabrina Bolin, who is a life coach and hypnotherapist, with whom he has welcomed one child so far, a son named Miles. There aren't any other relevant details about his private life.
The 40-year-old actor, with brown eyes and short brown hair, sports a slim and toned figure, standing 5ft 8ins (1.72m) tall and weighing around 165 lbs (75 kgs).
Net Worth
According to sources, it is estimated that Omid Abtahi's net worth, speaking as of mid-2020, revolves around the sum of $3 million which has been accumulated through his acting career, currently spanning over 15 years.
Facts
| # | Fact |
| --- | --- |
| 1 | Graduated from California State University Fullerton Theatre & Dance Dept. |
Pictures
Movies
Actor
| Title | Year | Status | Character |
| --- | --- | --- | --- |
| Running with Scissors | 2006 | | Restaurant Manager |
| Heroes | 2006 | TV Series | Amid Halebi |
| Over There | 2005 | TV Series | Pfc. Tariq Nassiri |
| Judging Amy | 2005 | TV Series | Reza Ajami |
| JAG | 2005 | TV Series | Wahid |
| Madam Secretary | 2017 | TV Series | Deputy Minister Amin Hamadani |
| American Gods | 2017 | TV Series | Salim |
| Call of Duty: Infinite Warfare | 2016 | Video Game | Victor 'Gator' Diallo (voice) |
| Titanfall 2 | 2016 | Video Game | Militia Captain (voice) |
| Mafia III | 2016 | Video Game | Additional Voices (voice) |
| World of Warcraft: Legion | 2016 | Video Game voice | |
| Window Horses | 2016 | | Ramin (voice) |
| Damien | 2016 | TV Series | Amani Golkar |
| 1979 Revolution | 2016 | Video Game | Babak Azadeh (voice) |
| Call of Duty: Black Ops III | 2015 | Video Game | Additional Voices (voice) |
| The Hunger Games: Mockingjay - Part 2 | 2015 | | Homes |
| Better Call Saul | 2015 | TV Series | Detective Abbasi |
| The Blacklist | 2015 | TV Series | Khan |
| State of Affairs | 2014 | TV Series | Rayst Kamal |
| Legends | 2014 | TV Series | Bashir Al-Kanazer |
| Those Who Kill | 2014 | TV Series | Jerry Molbeck |
| Boys of Abu Ghraib | 2014 | | Ghazi Hammoud |
| Castle | 2013 | TV Series | Rasheed Waqas |
| Revolution | 2013 | TV Series | Captain Riley |
| NCIS: Los Angeles | 2013 | TV Series | Ari Sayed |
| Archer | 2013 | TV Series | |
| Family Guy | 2012-2013 | TV Series | Mahmoud / Faisal |
| Star Wars: The Clone Wars | 2010-2013 | TV Series | Amis / Mandalorian Super Commando / Cadet Amis |
| Last Resort | 2012-2013 | TV Series | Nigel |
| Call of Duty: Black Ops II | 2012 | Video Game | Farid / Mujahideen Soldier (voice) |
| Argo | 2012 | | Reza Borhani |
| Covert Affairs | 2012 | TV Series | Sayid Al-Muqri |
| Spec Ops: The Line | 2012 | Video Game | Staff Sergeant John Lugo (voice) |
| Diablo III | 2012 | Video Game | Additional Voices (voice) |
| Unit 13 | 2012 | Video Game | Informant 1 (voice) |
| The Good Wife | 2012 | TV Series | Samir |
| The Perfect Meal | 2011 | Short | Social Worker (voice) |
| Hide | 2011 | TV Movie | Neil |
| Homeland | 2011 | TV Series | Raqim Faisel |
| Fringe | 2011 | TV Series | Simon Phillips |
| An Idle Dream | 2010 | Short | Pascal |
| Pleading Guilty | 2010 | TV Movie | Jonathan Ziven |
| Grey's Anatomy | 2010 | TV Series | Aasif |
| The Mentalist | 2010 | TV Series | Markham Shankar |
| Nikita | 2010 | TV Series | Amir Komera |
| The Event | 2010 | TV Series | William |
| Three Rivers | 2009-2010 | TV Series | Dr. Yousef Khouri |
| Space Chimps 2: Zartog Strikes Back | 2010 | | Dr. Jagu / Reporter #2 (voice) |
| Flashforward | 2009-2010 | TV Series | Ed Fiore |
| Not Necessary | 2009 | Short | Larry Dallas |
| Brothers | 2009/I | | Yusuf |
| Stars | 2009 | Short | The Pimp |
| NCIS | 2009 | TV Series | Saleem Ulman |
| Diplomacy | 2009 | Short | American Interpreter |
| 24 | 2005-2009 | TV Series | Jibraan Al-Zarian / Safa |
| Bones | 2009 | TV Series | Hal Shirazi |
| Can Openers | 2009 | TV Movie | Ali |
| My Own Worst Enemy | 2008 | TV Series | Tony Nazari |
| Eli Stone | 2008 | TV Series | Amir Khan |
| Space Chimps | 2008 | | Dr. Jagu (voice) |
| Ghost Whisperer | 2007-2008 | TV Series | Justin Yates |
| The Last Lullaby | 2008 | | Van |
| Ocean of Pearls | 2008 | | Amrit Singh |
| The Mysteries of Pittsburgh | 2008 | | Mohammed |
| Terminator: The Sarah Connor Chronicles | 2008 | TV Series | Sumner |
| The Unit | 2007 | TV Series | The Boss |
| CSI: Crime Scene Investigation | 2007 | TV Series | Chandru 'Dru' Kambhatla |
| Sleeper Cell | 2006 | TV Series | Salim |
Casting Department
| Title | Year | Status | Character |
| --- | --- | --- | --- |
| Independent Lens | 2003 | TV Series documentary casting assistant - 1 episode | |
Thanks
| Title | Year | Status | Character |
| --- | --- | --- | --- |
| Desert Dancer | 2014 | special thanks | |
Self
| Title | Year | Status | Character |
| --- | --- | --- | --- |
| Dish it Out! | 2016 | TV Series | Himself - Guest |
| The Hunger Games: The Phenomenon | 2015 | TV Movie documentary | Himself |
Archive Footage
| Title | Year | Status | Character |
| --- | --- | --- | --- |
| NCIS | 2011 | TV Series | Saleem Ulman |
Source:
IMDb
,
Wikipedia