• Nona Gaye is a popular American actress, known for her role of Zee in the Matrix sequels;
• She is the daughter of the late jazz and funk performer Marvin Gaye and his wife Janis Hunter;
• Nona had a troubled childhood, witnessing her parents' tumultuous relationship and her father's drug addiction;
• She has a singing and acting career, with her most successful albums being "Love for the Future" (1992) and "Language of Love" (2008);
• Her net worth is estimated at over $3 million, and she earns a minimum of $65,000 per year from her singing career.

Known for movies
Short Info
| | |
| --- | --- |
| Date Of Birth | September 4, 1974 |
| Fact | April 11th, 2002: It has been announced that she will be replacing the late Aaliyah as the role of "Zee" in the Matrix sequels. |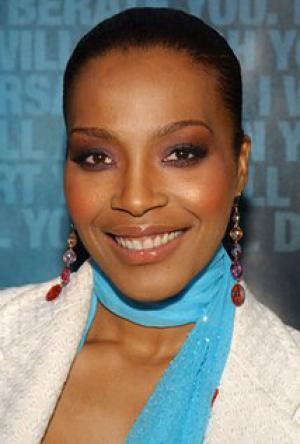 Nona Gaye is a popular American actress, whose most significant work was her role of Zee in the sequels to the "Matrix" movie. She is also known for being the daughter of the late jazz and funk performer Marvin Gaye, and his wife Jan.
Early life and family
Nona Marvisa Gaye was born on 4 September 1974, in Washington, DC USA, so her zodiac sign is Virgo and she holds American nationality. Nona is the first daughter of Marvin Gaye and Janis Hunter Gaye, yet at the moment of her birth her father was still married to Motown's founder Berry Gordy's sister, Anna Gordy, from whom he divorced only in 1977. Nona is of Afro-Cuban, Greek, African-American and Irish origin. She has two siblings, Marvin III and Frank, whom all the members of the family gently called Frankie.
Nona spent her childhood partly in New York, partly in Ostend, Belgium, to where her father had moved to avoid paying some taxes.
Nona had to witness the relationship between her parents which was far from being kind and "normal". In her book "After The Dance. My life with Marvin Gaye" Janis shared that Marvin suffered from cocaine addiction, which made him become enraged in seconds: 'He took a kitchen knife and put it to my throat. I was petrified, paralyzed. I thought it was all over', Janis wrote, describing one of multiple scenes of Marvin's violent behavior after taking drugs. Eventually Janis took the kids and left Marvin, sometimes even hiding from him not to meet him again; however, Nona's brother, Frankie, was once taken by their father and not given back for over a year, while Janis was fighting for him with Marvin, who didn't let him go from his house in Hawaii.
Janis also shared that the birth of Nona disappointed her husband back in 1974, as he wanted to have a son; in fact, it was Janis' second pregnancy, as she had a miscarriage at the age of 18, losing her first unborn child from Marvin. When Nona was born, Janis' first words to her husband were: 'I'm sorry', as she regretted giving birth to a girl.
Nona's father, Marvin Gaye
Marvin Pentz Gay Jr. was a famous singer and songwriter. Born on 2 April 1939, Marvin started his music career in 1961, when he released his first album "The Soulful Moods of Marvin Gaye". He subsequently released 16 studio albums, becoming one of the most prolific artists of Motown Records.
Among his most successful albums were "A Tribute to the Great Nat "King" Cole" (1965), "That's the Way Love Is" (1970) and "Here, My Dear" (1989). He also appeared in several movies as an actor, and can be seen in "The Ballad of Andy Crocker" TV film of 1969 and "Chrome and Hot Leather" (1971). Marvin had serious troubles with drugs, being strongly addicted to cocaine, which he also mixed with psychedelic mushrooms and some kinds of acid, so his health was damaged in young age.
Marvin was shot by his own father in 1984, when he was 44 years old. He is said to have had a brutal fight with his parents, when his father shot him twice – in his heart and his shoulder, though the first shot was already fatal. Marvin Gay Sr. was sentenced to suspended six years in prison for the murder, as he was diagnosed with a brain tumor.
The murder of her father would divide Nona's life into "before" and "after" periods: "We turned on the TV, and there was my father being rolled out in a body bag. That never goes away", Nona shared in her interview with People in 2000.
Educational background
Nona had trouble matriculating from high school, as since the age of 14 she had already developed an addiction to drugs, as she witnessed both of her parents taking them constantly. However, she managed to matriculate in 1992, but didn't enroll at any college.
Career
Singing career
None once shared in her interview to Detroit Free Press that her late father felt the potential in his daughter; she remembered him saying: 'She sings quite well and she probably will end up doing what I do'.
Nona really felt the passion for singing, and released her first album in 1992, "Love for the Future", with the top single from the album entitled "I'm Overjoyed", but Nona was not happy with it at all: 'The label wanted to go with crossover pop. I wanted to come with the funk. I knew people wouldn't accept bubblegum from Marvin's daughter, and they didn't', she stated in her interview with Esquire in 2003.
However, Nona proceeded to record new material, releasing her second album, "Language of Love", in 2008. In 1994 she worked with Prince, recording a duet with him; their song "Love Sign" was a big success.
Acting career
Nona debuted as an actress in 1989, landing the role of Patron in Eddie Murphy's "Harlem Nights".
At that moment it was a saving hand for her, a teenage girl, who struggled with financial troubles, drug addiction and had no chance of building a good career.
Nona used that chance and managed to land more roles later, using her teenage acting experience. In 2001 she appeared as Belinda (Khalilah) Ali in "Ali", even though she was sure she failed the casting; however, Will Smith (who played Muhammad Ali himself) and the director of the movie, Michael Mann, called Nona back, inviting her for more readings, eventually giving the role to her. In 2001 the sequel of the legendary Wachowski Brothers' "The Matrix" was planned to be filmed, but singer Aaliyah, who was chosen to play Zee in the movie, died in a plane crash in August 2001, so the role of Zee was vacant.
Nona was chosen to replace Aaliyah, and portrayed the character brilliantly, getting massive positive feedback from the critics for both movies, "The Matrix Reloaded" (2003) and "The Matrix Revolutions" (2003).
She could be also seen in such movies as "Crash" (2004), in which she landed the role of Karen, "xXx: State of the Union" (2005), in which she played Lola Jackson, and "The Gospel" (2005), in which she could be seen as Charlene Taylor Frank. Her latest work was the role of Tamara in "Blood and Bone" in 2009.
Personal life, ex-husband Justin Martinez. Did Nona date Prince?
When Nona worked with Prince she insisted that they dated, and they were also seen together quite often.
However, after three years of dating, Prince proposed to… a dancer from his show crew, named Mayte, right in the middle of the show, to which Nona was invited as a guest by Prince himself. Nona later shared they hadn't talked since.
In 1997 Nona started dating her high school sweetheart, Justin Martinez. The couple gave birth to their son Nolan Pentz Martinez at the end of the year, but the couple separated in 1999, and Nona became a single mother.
Hobbies, favorite things and interesting facts
Nona performed the song of her father, "What Is Going On" at one of the charity shows after September, 11. She also stated that she heard the voice of her father after his death; the voice guided her in many life situations, helping to make the right decision.
She also admitted that after a rehabilitation program she gave up drinking alcohol, taking any kinds of drugs and doesn't even smoke cigarettes, doing everything she can to avoid the things that could ruin her life: 'I think my dad would tell me to be really, really careful, to steer clear of the demons that are in my bloodline', she shared in her interview with Good Housekeeping in 2002.
Appearance
Nona has dark brown hair and dark brown eyes. She is 5ft 10ins (1.79m) tall and weighs around 143lbs (65kgs); her vital statistics are not available at the moment.
Net worth and salary
As of 2020, Nona has a net worth estimated at over $3 million, and is also reported to earn a minimum of $65,000 per year from her singing career.
General Info
| | |
| --- | --- |
| Full Name | Nona Gaye |
| Date Of Birth | September 4, 1974 |
| Height | 1.78 m |
| Profession | Film Score Composer, Actor, Model, Singer |
| Nationality | American |
Family
| | |
| --- | --- |
| Children | Nolan Gaye |
| Parents | Jan Gaye, Marvin Gaye |
| Siblings | Marvin Pentz Gaye, Frankie Gaye |
Accomplishments
| | |
| --- | --- |
| Awards | Black Reel Award for Best Supporting Actress - Film |
| Nominations | Gotham Independent Film Award for Best Ensemble Performance, NAACP Image Award for Outstanding Supporting Actress in a Motion Picture |
| Movies | Blood and Bone, The Gospel, XXX: State of the Union, The Polar Express, Crash, The Matrix Revolutions, The Matrix Reloaded, Ali, Harlem Nights |
Social profile links
Facts
| # | Fact |
| --- | --- |
| 1 | Half-sister of Marvin Gaye III and Bianca Lawson. |
| 2 | Of African-American, Irish, Greek, and Afro-Cuban descent. |
| 3 | Had a #17 R&B hit with "I'm Overjoyed" in 1992 of her debut album, "Love for the Future". |
| 4 | For three years, has both worked with and dated musician Prince. During this time, she recorded four songs with him: "1000 Hugs and Kisses" (duet), "Snowman" (solo recording), "We March" (background vocals), "Love Sign" (duet), and the title track to the "Girl 6" soundtrack (background vocals). |
| 5 | Goddaughter of funk legend Rick James. |
| 6 | She was briefly an in-law to the famous Jackson family. When she was born, her father Marvin was still married to his first wife, Anna Gordy Gaye. Anna was the sister of Motown founder Berry Gordy, who was the father-in-law of Jackson Five brother Jermaine Jackson. |
| 7 | Granddaughter of the late Cuban jazz great Slim Gaillard. |
| 8 | Aaliyah re-recorded Marvin Gaye's 1977 hit, "Got To Give It Up", on her 1996 album titled One In A Million. Now Nona, daughter of Marvin, is starring in the role of "Zee" in both of the new Matrix movies coming out in 2003 which was originally written for Aaliyah before her untimely passing in 2001. |
| 9 | Niece of Frankie Gaye. |
| 10 | Sung in the All Star Tribute for various charities and September 11th: The record was a cover version of a father's hit "What's Going On". |
| 11 | April 11th, 2002: It has been announced that she will be replacing the late Aaliyah as the role of "Zee" in the Matrix sequels. |
| 12 | Has a son, Nolan (b.1997) |
| 13 | Daughter of Marvin Gaye and Jan Gaye. |
Pictures
Movies
Actress
| Title | Year | Status | Character |
| --- | --- | --- | --- |
| Blood and Bone | 2009 | | Tamara |
| The Gospel | 2005 | | Charlene Taylor Frank |
| xXx: State of the Union | 2005 | | Lola Jackson |
| The Matrix Online | 2005 | Video Game | Zee (voice) |
| The Polar Express | 2004 | Video Game | Hero Girl (voice) |
| The Polar Express | 2004 | | Hero Girl (voice) |
| Crash | 2004/I | | Karen |
| The Matrix Revolutions | 2003 | | Zee |
| The Matrix Reloaded | 2003 | | Zee |
| Ali | 2001 | | Belinda Ali |
| Harlem Nights | 1989 | | Patron |
Soundtrack
| Title | Year | Status | Character |
| --- | --- | --- | --- |
| Broken City | 2013 | writer: "Music" | |
| The Lincoln Lawyer | 2011 | writer: "Music" | |
| What's the Worst That Could Happen? | 2001 | writer: "Music" | |
| If These Walls Could Talk | 1996 | TV Movie writer: "We March" | |
Self
| Title | Year | Status | Character |
| --- | --- | --- | --- |
| Entertainment Tonight | 2015 | TV Series | Herself - Marvin Gaye's Daughter |
| The Matrix Revolutions: Siege | 2004 | Video documentary short | Herself |
| Motown 45 | 2004 | TV Special | Herself |
| The Matrix Recalibrated | 2004 | Video documentary short | Herself |
| Tavis Smiley | 2004 | TV Series | Herself |
| Vibe Awards | 2003 | TV Special | Herself |
| HBO First Look | 2001-2003 | TV Series documentary | Herself |
| Interviews from the Set of 'The Matrix Revolutions' | 2003 | Video documentary short | Herself |
| The Matrix Revolutions: Behind the Scenes | 2003 | Video documentary short | Herself |
| 33rd NAACP Image Awards | 2002 | TV Special | Herself |
| The 2001 Billboard Music Awards | 2001 | TV Special | Herself |
| The Making of 'Ali' | 2001 | TV Movie documentary | Herself |
| Soul Train's 25th Anniversary | 1995 | TV Movie documentary | Herself |
| Ford Supermodel of the World | 1995 | TV Movie | Herself |
| The 1993 World Music Awards | 1993 | TV Special | Herself - Presenter |
| The 7th Annual Soul Train Music Awards | 1993 | TV Special | Herself - Presenter |
| Soul Train | 1992 | TV Series documentary | Herself |
Archive Footage
| Title | Year | Status | Character |
| --- | --- | --- | --- |
| Entertainment Tonight | 2015 | TV Series | Herself - Marvin Gaye's Daughter |
| The Wright Stuff | 2015 | TV Series | Herself - Daughter of Marvin Gaye |
| The Matrix: Path of Neo | 2005 | Video Game | Zee |
Awards
Won Awards
| Year | Award | Ceremony | Nomination | Movie |
| --- | --- | --- | --- | --- |
| 2005 | ACCA | Awards Circuit Community Awards | Best Cast Ensemble | Crash (2004) |
| 2002 | Black Reel | Black Reel Awards | Theatrical - Best Supporting Actress | Ali (2001) |
Nominated Awards
| Year | Award | Ceremony | Nomination | Movie |
| --- | --- | --- | --- | --- |
| 2006 | Black Reel | Black Reel Awards | Best Actress | The Gospel (2005) |
| 2005 | Gotham Independent Film Award | Gotham Awards | Best Ensemble Performance | Crash (2004) |
| 2004 | Image Award | Image Awards | Outstanding Supporting Actress in a Motion Picture | The Matrix Revolutions (2003) |
Source:
IMDb
,
Wikipedia