• Nicholas Turturro Jr is an American actor best known for his role in NYPD Blue.
• His brother and cousin are also noted actors in the entertainment industry.
• He attended Adelphi University and graduated with a theatre degree.
• Has an estimated net worth of $5 million.
• Is a major fan of baseball, collects memorabilia, and is a supporter of the New York Yankees.

Known for movies
Short Info
| | |
| --- | --- |
| Date Of Birth | January 29, 1962 |
| Spouse | Lissa Espinosa (m. 1996), Jami Biunno (m. 1984–1995) |
| Fact | Daughter Erica by first wife Jami Biunno. |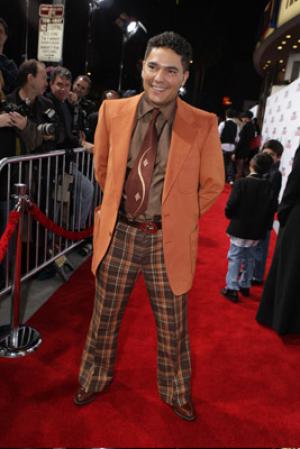 Nicholas Turturro Jr is an American actor whose face would be familiar to the many fans of "NYPD Blue". He is most identified with his character Sargeant Martinez, but he is not the only actor in his family; both his brother, John Turturro, who is easily recognized as Agent Seymore Simmons in the "Transformers" films, and cousin Aida of "The Sopranos" fame, are noted actors. Although Nicholas is not as famous as his older brother, he's nonetheless enjoyed a successful career with numerous titles in his portfolio, as well as several award nominations. Here follows all there is to know about Nicholas.
Early life and family
Nicholas – 'Nick' – was born 29 January 1962, in Queens, New York City, USA, to parents Nicholas Turturro Sr and Katherine Florence. His father was an immigrant from Giovinazzo, Puglia, Italy, who worked as a carpenter and shoemaker, and also served in the US Navy during World War 2.
Nicholas' mother was a Jazz singer who worked in a Navy yard at the same time, and is of Italian descent with roots in Sicily. His brother, John Micheal, was born in 1957, and they were raised in a Roman Catholic home – both of them remain dedicated to their religion.
Educational background
Nicholas finished his high school education mostly attending Catholic schools, and went on from there to attend Adelphi University. After two years at varsity, Nicholas graduated in Theatre, but at first had to dedicate himself to family life.
Career
Initially, Nicholas would work as a doorman, before making his debut as an actor, as at the time he was married to his first wife and raising their daughter Erica. Nicholas' debut came about due to his brother's influence, who introduced him to Spike Lee; he had starred in several Spike Lee productions, including his first role as an extra and voice-over artist in the 1989 film "Do The Right Thing".
Spike was so impressed with Nicholas that he wrote a dedicated role for him in his next film "Mo' Better Blues". Nicholas continued his success, starring in several more Spike Lee feature films, which included "Malcolm-X", and "Jungle Fever" alongside his brother John. In the early nineties, Nicholas received a few other roles, including the 1991 film "Men Of Respect".
In 1992, Nick gained a role in the popular television series "Law and Order", but he was more successful in the following year, as he landed parts in three television series – "L.A. Law", "The Young Chronicles of Indiana Jones", and his long-running role in "NYPD Blue".
In 1994, Nicholas starred alongside his cousin Aida in the independent film "The Search for One-eye Jimmy". In 2000, the "NYPD Blue" series aired its last instalments, but roles for the talented actor had not been in short supply, and Nicholas would later be seen in several shows, includes "The District", "Touched By an Angel" and "The Twilight Zone".
In 2003 Nick landed his second long-running role, in "Third Watch". In 2005, Nicholas starred in the Adam Sandler comedy "The Longest Yard", and the following yearwas cast in the role of Officer Colovito in "World Trade Centre".
He starred in several more features, including television shows and films, but it was not until 2010 that he had another recurring role in a television series, as Sgt Anthony Renzulli in "Blue Bloods", which he played until 2016. During the same time, he could also be seen in a few films, including "Zookeeper" and "Paul Blart: Mall Cop 2". His latest appearance is in the 2020 production "Shooting Heroin".
Hobbies, favourite things and interesting facts
While working as a doorman in Manhattan, at an apartment building where the musician Billy Joel resided, Nicholas would rate all the women who would visit Billy by indication of his fingers. Oddly enough, Billy's wife from 1985 to 1994, Christie Brinkley, was the only one to get a ten rating on two occasions.
The Turturro family seems to be very familiar with fame and Nick's other brother Ralph is a famous musician. The youngest members of the family, which include Amedeo Turturro and Diego Z Turturro, are also starting their rise to fame.
Nicholas is known to be a major fan of baseball; he collects baseball memorabilia, and regularly posts videos on social media in support of his favourite team – the New York Yankees.
Relationships
Nicholas has married twice. – he married Jami Biunno, with whom he had his firstborn, Erica, in 1985, but they divorced in 1994. They met while attending university, and he had to put his aspirations as an actor on hold to raise his family.
He met his second wife, Lissa Espinosa who worked as a flight attendant, when a passenger on a flight. They married on 3 August 1996, and have remained together since. They have two children, son Nicholas III and another son Santino.
Physical characteristics
Date of Birth: 29 January 1962
Hair colour: Dark Brown
Eye colour: Brown
Height: 5ft 7is (1.72m)
Weight: 165lbs (75kgs)
Shoe Size: Unknown
Star Sign: Aquarius
Nationality: American
Ethnicity: Italian/ Latino
Net worth
As a long active actor, Nicholas has accumulated an estimated net worth of $5 million as of 2020.
General Info
| | |
| --- | --- |
| Full Name | Nicholas Turturro |
| Date Of Birth | January 29, 1962 |
| Height | 1.73 m |
| Profession | Screenwriter, Film producer, Film director, Actor |
| Education | Adelphi University |
| Nationality | American |
Family
| | |
| --- | --- |
| Spouse | Lissa Espinosa (m. 1996), Jami Biunno (m. 1984–1995) |
| Children | Erica Turturro, Nicholas Turturro III |
| Parents | Nicholas Turturro, Sr., Katherine Turturro |
| Siblings | John Turturro, Ralph Turturro |
Accomplishments
| | |
| --- | --- |
| Awards | Screen Actors Guild Award for Outstanding Performance by an Ensemble in a Drama Series |
| Nominations | Primetime Emmy Award for Outstanding Supporting Actor in a Drama Series, Independent Spirit Award for Best Supporting Male, ALMA Award for Favorite TV Actor |
| Movies | The Longest Yard, I Now Pronounce You Chuck & Larry, Hellraiser: Inferno, Paul Blart: Mall Cop 2, Mo' Better Blues, Witness to the Mob, Excess Baggage, The Hillside Strangler, The Search for One-eye Jimmy, Monday Night Mayhem, First Sunday, Federal Hill, Phantom Punch, Men of Respect, Malcolm X, Zoo... |
| TV Shows | Celebrity Fit Club, NYPD Blue, Blue Bloods |
Social profile links
Facts
Pictures
Movies
Actor
| Title | Year | Status | Character |
| --- | --- | --- | --- |
| Takers | 2010 | | Franco Dalia (as Nick Turturro) |
| Shoot the Hero | 2010 | | Grant |
| The Deported | 2009 | | Gianni de Carlo |
| Burn Notice | 2009 | TV Series | Tommy |
| Street Boss | 2009 | | Jimmy Calone |
| CSI: Crime Scene Investigation | 2008 | TV Series | Goya |
| Days of Our Lives | 2008 | TV Series | Officer Darrell |
| Phantom Punch | 2008 | | Ceasar Novak |
| Remembering Phil | 2008 | | Phil Winters |
| Just Jordan | 2008 | TV Series | Big G |
| First Sunday | 2008 | | Officer D'Agostino |
| I Now Pronounce You Chuck & Larry | 2007 | | Renaldo Pinera |
| The King of Queens | 2007 | TV Series | Vince Dinelli |
| McBride: Semper Fi | 2007 | TV Movie | Officer Colin Pierce |
| World Trade Center | 2006 | | Officer Colovito |
| Trapped! | 2006 | TV Movie | Travis |
| Three Wise Guys | 2005 | TV Movie | Vincent (as Nick Turturro) |
| Sex, Love & Secrets | 2005 | TV Series | Detective |
| The Longest Yard | 2005 | | Brucie |
| The Hillside Strangler | 2004 | | Angelo Buono |
| The Hollow | 2004 | Video | Sheriff Duncan |
| Third Watch | 2003-2004 | TV Series | Aloysius 'Allie' Nardo |
| Purgatory Flats | 2003 | | Johnny Ramos |
| Tremors | 2003 | TV Series | Frank |
| The Biz | 2002 | | Anthony |
| The Twilight Zone | 2002 | TV Series | Speed |
| Touched by an Angel | 2002 | TV Series | Rolando Wells |
| Big Shot: Confessions of a Campus Bookie | 2002 | TV Movie | Joe Jr. (as Nick Turturro) |
| Monday Night Mayhem | 2002 | TV Movie | Chet Forte |
| The District | 2001 | TV Series | Officer Robert Turner |
| The Shipment | 2001 | | Eddie Colucci |
| Recess: School's Out | 2001 | | Cop #1 (voice, as Nick Turturro) |
| Mr. Life | 2001 | TV Movie | |
| Hellraiser: Inferno | 2000 | Video | Det. Tony Nenonen |
| NYPD Blue | 1993-2000 | TV Series | Det. James Martinez |
| Mercenary II: Thick & Thin | 1999 | TV Movie | Maj. Ray Domino |
| Hercules | 1998 | TV Series | Meleager |
| Witness to the Mob | 1998 | TV Movie | Sammy 'The Bull' Gravano |
| Excess Baggage | 1997 | | Stick |
| Oddville, MTV | 1997 | TV Series | |
| The Drew Carey Show | 1997 | TV Series | Det. James Martinez |
| Shadow Conspiracy | 1997 | | Grasso |
| The Tonight Show with Jay Leno | 1996 | TV Series | |
| In the Line of Duty: Hunt for Justice | 1995 | TV Movie | Mike Garret |
| Falling from the Sky: Flight 174 | 1995 | TV Movie | Al Williams |
| Cosmic Slop | 1994 | TV Movie | Father Carlos (segment "The First Commandment") |
| The Search for One-eye Jimmy | 1994 | | Junior |
| Federal Hill | 1994 | | Ralph |
| Men Lie | 1994 | | |
| L.A. Law | 1993 | TV Series | Anthony |
| Young Indiana Jones | 1993 | TV Series | Big Al Brown |
| Malcolm X | 1992 | | Boston Cop (as Nick Turturro) |
| Mac | 1992 | | Tony Gloves |
| Law & Order | 1992 | TV Series | Poletti |
| Dead and Alive: The Race for Gus Farace | 1991 | TV Movie | Danny D'Arcangelo |
| Jungle Fever | 1991 | | Vinny |
| Men of Respect | 1990 | | Bingo |
| Mo' Better Blues | 1990 | | Josh Flatbush |
| Do the Right Thing | 1989 | | Extra (uncredited) |
| A Chance in the World | 2017 | post-production | Mike Silvia |
| The Eyes | 2017 | | Charlie |
| Justice League Dark | 2017 | Video | Boston Brand Deadman (voice) |
| The Night Of | 2016 | TV Mini-Series | Detective |
| The Crossroads of History | 2016 | TV Series | Francesco del Giocondo |
| Blue Bloods | 2010-2016 | TV Series | Sgt. Anthony Renzulli |
| Subterranea | 2015 | | Remy |
| Paul Blart: Mall Cop 2 | 2015 | | Nick Panero |
| Hit the Floor | 2014 | TV Series | |
| Here Comes the Boom | 2012 | | Ref at Pier (as Nick Turturro) |
| Super Cyclone | 2012 | Video | Travis Verdon |
| White Collar | 2012 | TV Series | Delancy |
| TalhotBlond | 2012 | TV Movie | Detective Moretti |
| Nick the Doorman | 2012 | TV Movie | Nick |
| The Protector | 2011 | TV Series | |
| Zookeeper | 2011 | | Manny (as Nick Turturro) |
| Bucky Larson: Born to Be a Star | 2011 | | Antonio (as Nick Turturro) |
| Fancypants | 2011 | | Randy |
Writer
| Title | Year | Status | Character |
| --- | --- | --- | --- |
| Nick the Doorman | 2012 | TV Movie | |
| The Deported | 2009 | writer | |
Producer
| Title | Year | Status | Character |
| --- | --- | --- | --- |
| Nick the Doorman | 2012 | TV Movie producer | |
| The Deported | 2009 | producer | |
Director
| Title | Year | Status | Character |
| --- | --- | --- | --- |
| Nick the Doorman | 2012 | TV Movie | |
Composer
| Title | Year | Status | Character |
| --- | --- | --- | --- |
| Nick the Doorman | 2012 | TV Movie | |
Editor
| Title | Year | Status | Character |
| --- | --- | --- | --- |
| Nick the Doorman | 2012 | TV Movie | |
Thanks
| Title | Year | Status | Character |
| --- | --- | --- | --- |
| 'NYPD Blue': A Final Tribute | 2005 | TV Movie documentary special thanks | |
| Inside 'NYPD Blue': A Decade on the Job | 2002 | TV Short documentary special thanks | |
Self
| Title | Year | Status | Character |
| --- | --- | --- | --- |
| Quite Frankly with Stephen A. Smith | 2006 | TV Series | Himself |
| Celebrity Fit Club | 2006 | TV Series | Himself |
| 'NYPD Blue': A Final Tribute | 2005 | TV Movie documentary | Himself / Det. James Martinez |
| ABC's 50th Anniversary Celebration | 2003 | TV Special documentary | Himself |
| Inside 'NYPD Blue': A Decade on the Job | 2002 | TV Short documentary | Himself (uncredited) |
| Late Night with Conan O'Brien | 1994-2000 | TV Series | Himself |
| 5th Annual Screen Actors Guild Awards | 1999 | TV Special | Himself |
| 4th Annual Screen Actors Guild Awards | 1998 | TV Special | Himself |
| The 49th Annual Primetime Emmy Awards | 1997 | TV Special | Himself |
| Late Show with David Letterman | 1994-1997 | TV Series | Himself / Himself - Guest |
| WWE Raw | 1995 | TV Series | Himself |
| WrestleMania XI | 1995 | TV Special | Himself |
| WWF Superstars | 1995 | TV Series | Himself |
| The 20th Annual People's Choice Awards | 1994 | TV Special | Himself - Accepting Award for Favorite Television Dramatic Series / New Dramatic Television Series |
| The 46th Annual Primetime Emmy Awards | 1994 | TV Special | Himself - Nominated: Outstanding Supporting Actor in a Drama Series |
Archive Footage
| Title | Year | Status | Character |
| --- | --- | --- | --- |
| Shawn Michaels: Mr Wrestlemania | 2014 | Video documentary | Himself |
| Shawn Michaels vs. Bret Hart | 2011 | Video | Himself |
| WWE WrestleMania: The Complete Anthology, Vol. 3 | 2005 | Video | Himself |
Awards
Won Awards
| Year | Award | Ceremony | Nomination | Movie |
| --- | --- | --- | --- | --- |
| 1995 | Actor | Screen Actors Guild Awards | Outstanding Performance by an Ensemble in a Drama Series | NYPD Blue (1993) |
Nominated Awards
| Year | Award | Ceremony | Nomination | Movie |
| --- | --- | --- | --- | --- |
| 2005 | Chainsaw Award | Fangoria Chainsaw Awards | Best Supporting Actor | The Hillside Strangler (2004) |
| 2000 | Actor | Screen Actors Guild Awards | Outstanding Performance by an Ensemble in a Drama Series | NYPD Blue (1993) |
| 1999 | Actor | Screen Actors Guild Awards | Outstanding Performance by an Ensemble in a Drama Series | NYPD Blue (1993) |
| 1998 | Actor | Screen Actors Guild Awards | Outstanding Performance by an Ensemble in a Drama Series | NYPD Blue (1993) |
| 1997 | Primetime Emmy | Primetime Emmy Awards | Outstanding Supporting Actor in a Drama Series | NYPD Blue (1993) |
| 1997 | Actor | Screen Actors Guild Awards | Outstanding Performance by an Ensemble in a Drama Series | NYPD Blue (1993) |
| 1996 | NCLR Bravo Award | NCLR Bravo Awards | Outstanding Actor in a Drama Series | NYPD Blue (1993) |
| 1996 | Actor | Screen Actors Guild Awards | Outstanding Performance by an Ensemble in a Drama Series | NYPD Blue (1993) |
| 1995 | Independent Spirit Award | Independent Spirit Awards | Best Supporting Male | Federal Hill (1994) |
| 1994 | Primetime Emmy | Primetime Emmy Awards | Outstanding Supporting Actor in a Drama Series | NYPD Blue (1993) |
Source:
IMDb
,
Wikipedia