• Shawnee Rebecca Smith was born in 1969 in South Carolina, USA, to a US Air Force pilot and an oncology nurse.
• She has had a long career in both film and television, and has won awards for her work on the stage.
• She has released music with her band Fydolla Ho, and as part of the duo Smith & Pyle.
• In 1998, Shawnee married documentary maker and photographer Jason Reposar, and the couple have one daughter.
• She has three children in total, and is estimated to have a net worth of $3 million.

Known for movies
Short Info
| | |
| --- | --- |
| Date Of Birth | July 3, 1969 |
| Spouse | Kai Mattoon, Jason Reposar |
| Fact | She is part of a desert-country rock band called Smith and Pyle with actress Missi Pyle. They digitally released their debut album, It's OK to be Happy, in July 2008. The band plays shows consistently in California along with performing at conventions for fans. |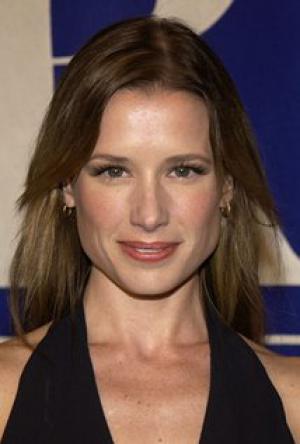 Early life, family, educational background
Singer and actress Shawnee Rebecca Smith was born on 3 July 1969, at the Orangeburg Regional Hospital in Orangeburg, South Carolina, USA, to former US Air Force pilot and financial planner James H. Smith, and an oncology nurse Patricia Ann (née) Smoak. Her family moved to Van Nuys, California when she was a year old. When she was two, her parents divorced, and her mother remarried six years later.
Shawnee attended Ranchito Avenue Elementary School in Panorama City, Los Angeles, then Madison Jr. High in North Hollywood, Los Angeles, from where she matriculated in 1987.
Career
Theater
Shawnee acted in a stage production of "A Christmas Carol" and various other productions between the ages of eight and 11. When she was 15, she starred alongside Richard Dreyfuss in "The Hands of its Enemy" at the Huntington Hartford Theatre, receiving high praise for her performance.
She was part of the original cast of "To Gillian on Her 37th Birthday," a performance which earned her the Dramalogue Critics Award; at the time, she was the youngest actor to receive the award.
Film
She played an orphan in "Annie" in the 1982 film adapted from John Huston's Broadway musical of the same name, with Aileen Quinn starring in the titular role.
In 1987 she played pregnant student Rhonda Altobello in "Summer School", and the following year she portrayed Meg Penny in the remake of "The Blob," the original being a Steve McQueen classic. Shawnee appeared in "Who's Harry Crumb" as Nikki Downing in 1989, a rich teenager who helps John Candy find her sister after she was kidnapped.
She played May Cornell in the 1990 remake of Michael Cimino's thriller "Desperate Hours", in 1995 she had a minor role in "Leaving Las Vegas" as a Biker Girl, and also appeared in "Armageddon" in 1998.
From 2004-2010 she played Amanda Young in the "Saw" franchise, while apparently very ill from the flu.
She was pregnant with her second child (about four months along) when the filming of "Saw II" took place; at the time, only director Darren Lynn Bousman knew about her pregnancy, Shawnee's daughter accidentally telling him about the pregnancy. Although she was never on set during "Saw IV" and "Saw V," she was still featured in them thanks to footage from previous movies that were never used. On 20 March 2009, Mark Burg, the producer of "Saw VI," announced that Shawnee would appear in the film. Shawnee has admitted that she cannot watch the "Saw" movies because she doesn't enjoy horror movies. In fact, she initially turned down her role as Amanda, 'I don't like to see a scary image because it sticks in my mind.
Which is maybe why I get hired to do the scary movies because I'm truly scared and upset.' After she turned the role down, she was shown a short film by James Wan and Leigh Whannell that was eight minutes long – she was offered the role for the second time and accepted. In 2004 she was part of the "Saw" panel alongside Costas Mandylor and Cary Elwes at the Texas Frightmare Weekend convention in Dallas. In 2007 she was nominated in the Most Vile Villain category at the Spike TV Scream Awards along with Tobin Bell, her co-star in "Saw IV."
In 2006 Shawnee appeared in "Repo! The Genetic Opera," a 10-minute film trailer directed by Darren Lynn Bousman, playing Heather Sweet, the daughter of Rotti Largo, who was the president of GeneCo.
Heather was addicted to plastic surgery. The film was adapted from the stage version and filmed in Toronto, Ontario. They shot the trailer after "Saw III" and wanted to pitch the film to producers. In 2007 the film was picked up by Twisted Pictures and Lionsgate, but Shawnee was replaced by Paris Hilton.
She played a child psychiatrist, Dr. Sullivan, in "The Grudge 3" in 2009. The film was released on 21 May 2009 straight to DVD.
Television
Shawnee portrayed Carol in the television film "Not My Kid." That year she also appeared in another television film, "Crime of Innocence" as Jodi Hayward. Her performance earned her the Youth in Film Award for Best Actress in a Television Film.
From 1989 to 1990, she played Amanda Gibbons in the short-lived series "Brand New Life." The series co-starred Barbara Eden and Jennie Garth.
She played Julie Lawry in "The Stand" in the 1994 mini-series based on Stephen King's eponymous novel, then appeared in the CBS sitcom "Becker", as Linda from 1998 to 2004.
She guest starred in several series such as "Cagney & Lacey" in 1985, as Jill Cleveland in 1993 in "Murder, She Wrote," as Jessie O'Neil in "The X-Files" in 1994 and as Lila in "Players" in 1998. She voiced Vivian Porter in a 2003 episode of "Kim Possible" on Disney Channel.
In 2008 she played Detective Gina Harcourt in "30 Days of Night: Dust to Dust."
— Shawnee Smith (@shawneesmith) August 19, 2019
The series premiered on 17 July 2008 on FEARnet.com – it comprised six webisodes and behind-the-scenes clips. The series was a sequel to "30 Days of Night: Blood Trails." And Shawnee's producing debut, with her as an executive producer on the series.
In 2008 Shawnee hosted the VH1 reality series "Scream Queens," and was one of the three mentors – the show aired from 20 October 2008 to 8 December 2008, after which Jaime King replaced Shawnee after she chose not to return for season two due to her conflicting schedule.
She guest-appeared as Carrie Costigan in 2010's "The Secret Life of the American Teenager." She played Trudy in the premiere episode of "Law & Order: Los Angeles" in 2010. From 2012 to 2014, she portrayed Jennifer Goodson in "Anger Management." Her character is the ex-wife of Charlie Sheen's character, Charlie Goodson.
Music
Shawnee sings and plays the piano, drums, and guitar. She sang on Hydrovibe's song "Killer Inside" which was played in "Saw III." She is also the solo vocalist on "Please Myself" which played in "Catacombs", and voiced Sandra in the movie "Carnival of Souls," in which she also sang the jazz song, "I Fear," as her character.
She fronted the metal/punk band Fydolla Ho from the early 2000s; the band was named after Chris Rock's character in the 1988 film "I'm Gonna Git You Sucka." Shawnee formed the group with Rick Battson, the guitarist for Suicidal Tendencies, Robert Trujillo, the bassist for Metallica, and Benji Webbe, the vocalist for Skindred. In December 2001, they released "Untied," their debut full-length album.
They toured the United Kingdom and the United States and released two EPs before splitting in 2004. While she was in the band, Shawnee was also acting in "Becker."
In 2004 she began working with Chris Goss, a music producer on her first solo album, but never completed it. In October 2005, she was interviewed by Radio Free, and said, '…between being a mom, and working, and growing another baby, I have not had time to give attention to music for a while.'
Along with fellow actress Missi Pyle, she formed country-rock duo Smith & Pyle. They met while filming the pilot entitled "Traveling in Packs" for an ABC comedy, and formed after Shawnee invited Missi to the Coachella Valley Music and Arts Festival.
In July 2008, they released their debut album "It's OK to Be Happy" through Amazon.com and iTunes, produced by Chris Goss. Shawnee and Missi worked together as business partners to start the record label, Urban Prairie Records, but broke up in 2011 before their second album was completed. In 2013 while promoting "Anger Management," Shawnee explained that she decided she instead wanted to focus on her children and acting.
Personal life
In 1998 she married documentary maker and photographer Jason Reposar; the pair eloped in Scotland while they were on vacation.
Shawnee Smith @shawneesmith at #WeekendOfHell #WoH #convention in Germany last weekend #Saw #Amanda pic.twitter.com/H5JF2XCq9J

— 🌟🌟Jessie🌟🌟 (@JessiBlue82) November 6, 2017
Together they have a daughter, Verve, who was named after Verve Records, but divorced in 2003 – Shawnee wrote "Sugar" after their divorce, and described it as her breakup song. She added that it is very different from "I Wish You Were Dead," which is Pyle's other breakup song. "Sugar" was recorded and is performed by Smith & Pyle.
In 2004 she briefly dated Kerry Cantrell, but in 2005 she married musician Kai Mattoon, then they divorced a year later, during which Shawnee gave birth to their son, Jackson. Both Verve and Jackson were featured on "It's OK to Be Happy," Smith & Pyle's debut album. They were credited for spoken narratives and vocals in two songs on the album.
She has dated music crew member and composer, Cleto Escobedo III, but they are no longer together. In March 2010, Shawnee gave birth to her second son, but hasn't shared his name or the identity of his father, nor are there rumors as to who he might be. She home-schools all three of her children.
In 2014 she converted from Lutheranism to Eastern Orthodox Christianity, after which she expressed her regret about appearing in Maxim magazine's June 2001 issue. She said that even though 80% of the time she is recognized is due to her photos in the magazine, she wishes she had not done them. Shawnee has spoken about wanting to make a documentary about Orthodoxy and her conversion, which would be called "Orthodoxy: A Love Story."
Hobbies, favorite things, and interesting facts
In the early 1990s, she took a break from acting for three years, mainly due to her having a hard time finding jobs, as she was too old to continue playing teenagers.
Shawnee is often referred to as a 'scream queen' due to her tendency to act in horror films.
She has said that she still gets recognized as Meg Penny by fans. Meg was her character in "The Blob" in 1988, and she enjoys and appreciates the recognition.
She is good friends with Tammy Lauren, her co-star in 1985's "Crime of Innocence" and 1988's "I Saw What You Did."
She joined the Screen Actors Guild when she was nine.
Appearance
Shawnee has dark brown hair and brown eyes. She is 5ft 3ins (1.6m) tall, weighs 115lbs (52kgs), and her vital statistics are 34-24-32.
Net worth and salary
Her net worth is estimated at $3 million, as od mid-2020.
General Info
| | |
| --- | --- |
| Full Name | Shawnee Smith |
| Date Of Birth | July 3, 1969 |
| Height | 1.6 m |
| Profession | Voice Actor, Singer |
| Education | North Hollywood High School |
| Nationality | American |
Family
| | |
| --- | --- |
| Spouse | Kai Mattoon, Jason Reposar |
| Children | Verve Reposar, Jakson Mattoon |
| Parents | Jim Smith, Patricia Smith |
Accomplishments
| | |
| --- | --- |
| Music Groups | Smith & Pyle |
| Movies | Saw, Saw III, Saw II, Saw VI, The Blob, The Grudge 3, Who's Harry Crumb?, Desperate Hours, Summer School, The Island, Annie, Jayne Mansfield's Car, The Stand, A Slipping-Down Life, Female Perversions, Breakfast of Champions, Carnival of Souls, Face of Evil, The Almost Guys, The Low Life, Easy Prey, ... |
| TV Shows | Anger Management, Scream Queens, Becker, The Tom Show, Brand New Life, All Is Forgiven, 30 Days of Night: Dust to Dust, Arsenio |
Social profile links
Quotes
| # | Quote |
| --- | --- |
| 1 | [on hiding her pregnancy while filming Saw II (2005)] It was for the best not to tell them because they would have made changes and it would have been a different movie. |
| 2 | [on working with Ted Danson] There's no bigger star than him in TV and he couldn't be more of a self-effacing, down-to-earth team player. He sets the tone and it's just a pleasure. |
| 3 | They're [TV and film] very different. TV is obviously a lot quicker paced. I think film requires a lot more patience and concentration and each day you're keeping the entire picture in your head throughout a two to three month film shoot. Whereas TV, especially half hour, is like doing a play a week or live theater. |
| 4 | Music is so much fun because each song is like a film in itself. You get to go from beginning to end and interact and exchange energy with a live audience. |
| 5 | [on John Candy] I did get to know him a bit while we filmed Who's Harry Crumb? (1989). If he could have been a fraction as kind, supportive, and giving to himself as he was to every single person around him then I think he'd still be with us today. That was the tragedy. I think [Candy's performance in] Planes, Trains & Automobiles (1987) best defines who he was as a person. It breaks your heart. |
| 6 | As a woman I'm very endeared to her [Amanda Young] and I'm hoping other women will be endeared to her. Hopefully we can all learn something or be inspired in some positive way. |
| 7 | (On the role of "Amanda" in Saw (2004)) The great thing about Amanda is she gets to kick ass but she's also a woman of substance and depth and she's struggling. There is real drama. I see a lot of myself in her. The desire to build, the desire to serve something higher, and also the destructiveness. |
| 8 | I remember being at the first screening [of Saw (2004)] at Sundance and you could feel the energy in the theater. It was incredible. You knew right there that this thing was going to be a hit. The first one was a really creative idea. |
| 9 | (Comparing songwriting to acting) When you write a song you're writing it from your gut, so it's easier to connect with that than someone else's part that you're acting. |
| 10 | (On the Smith and Pyle fanbase) I think the horror fans are surprised when they listen to the record and they actually like it. I mean it's country music, kind of, but it's produced by Chris Goss of Masters of Reality. It crosses a lot of boundaries. |
| 11 | (in reference to horror films) I don't like to see a scary image because it sticks in my mind. Which is maybe why I get hired to do the scary movies because I'm truly scared and upset. |
| 12 | (after winning a 2007 Eyegore award) This scares me [referring to the award statue], I can't bring it home because of my children, I can't watch my own clip, the ghouls at the entrance of tonight upset me, but I do want to say thank you to everyone. |
| 13 | (On the role of "Amanda" in Saw (2004)) Amanda's been a great part to play over the years. She's my lucky strike. I take the scream queen title as an honor. I went from Becker (1998) to this character and they were so vastly different. Amanda's really changed, too. She gives a few, but she gets you. With any character I play, I gravitate to the juxtaposition and humor. It has been a fun ride. |
| 14 | (On the jaw trap in Saw (2004)) It was heavy. I had this mouth piece I had to clamp down and they padded it up to try and get it as tight to my head as possible because I really had to fling myself around. If I do something like that, I just go all the way with it. |
| 15 | Acting is like a game of tennis. The better your opponent, the better you're going to play. I've had some of my best tennis matches with Tobin [Bell] because he's relentless about truth and has an incredible work ethic. |
Facts
| # | Fact |
| --- | --- |
| 1 | She is of English, German, Swiss-German, and Scots-Irish (Northern Irish) ancestry. |
| 2 | Her conversion to Eastern Orthodoxy in 2012 was the inspiration behind her directorial debut documentary 'Orthodox: A Love Story'. |
| 3 | Attended the Texas Frightmare Weekend convention in Dallas, TX as part of the Saw (2004) panel alongside Cary Elwes and Costas Mandylor. [April 2011] |
| 4 | Writing and recording new songs with Missi Pyle at Rancho de la Luna in preparation for the second Smith & Pyle album. [April 2010] |
| 5 | Performing at "The Mint" in Los Angeles, CA alongside Missi Pyle and their band, "Smith and Pyle". [November 2009] |
| 6 | She home schools her children. |
| 7 | Good friends with Tammy Lauren, with whom she co-starred in the movies, Crime of Innocence (1985) and I Saw What You Did (1988). |
| 8 | Formed her punk-rock band "Fydolla Ho" with Metallica bassist Robert Trujillo and Skindred vocalist Benji Webbe as a small recording project. The band went on to release a full album, along with two EPs, and tour the United States and United Kingdom before officially splitting in 2004. |
| 9 | She was nominated for a Spike TV Scream Award in the "Most Vile Villain" category alongside her Saw IV (2007) costar Tobin Bell in 2007. |
| 10 | Has shared the screen with actor Barry Flatman twice; in the television movie Easy Prey (1986) and in Saw III (2006). |
| 11 | She is part of a desert-country rock band called Smith and Pyle with actress Missi Pyle. They digitally released their debut album, It's OK to be Happy, in July 2008. The band plays shows consistently in California along with performing at conventions for fans. |
| 12 | Originally turned down the role of "Amanda Young" in Saw (2004) because it was upsetting her. She was offered the role a second time and accepted after seeing the original short film by James Wan and Leigh Whannell. |
| 13 | Hates horror films and has repeatedly admitted to being scared of her own movies. |
| 14 | Was pregnant with her daughter, Verve, throughout the first season of Becker (1998). |
| 15 | Is a triathlete. |
| 16 | Was 4 months pregnant with her son Jakson during the filming of Saw II (2005). |
| 17 | Can claim "military brat-hood" thanks to her father Jim, an Air Force officer. At the age of 16 she played an Air Force brat in the film Iron Eagle (1986). |
| 18 | She was writer/director James Wan's first choice to play the role of Amanda in the film Saw (2004). He was motivated by a crush he had on her since the age of 14. Fellow Saw alums Darren Lynn Bousman and Leigh Whannell have also made their crushes known during the DVD commentaries. |
| 19 | Appeared in two films directed by Michael Bay, Armageddon (1998) and The Island (2005), in both of which she acts in only one scene, alongside Steve Buscemi as his love interest. |
| 20 | Smith has three children; a daughter named Verve, born in 1999, from her marriage to photographer Jason Reposar and a son named Jakson, born on December 12, 2005, from her brief marriage to musician Kai Mattoon. She gave birth to her third child, a boy, in March 2010. |
| 21 | She still gets recognized by fans as Meg Penny from The Blob (1988) and loves it. |
Pictures
Movies
Actress
| Title | Year | Status | Character |
| --- | --- | --- | --- |
| Lollipop Chainsaw | 2012 | Video Game | Mariska (voice) |
| Jayne Mansfield's Car | 2012 | | Vicky Caldwell |
| The Secret Life of the American Teenager | 2010-2011 | TV Series | Carrie |
| Law & Order: LA | 2010 | TV Series | Trudy Sennett |
| Kill Speed | 2010 | | Honey (uncredited) |
| Saw VI | 2009 | | Amanda |
| The Grudge 3 | 2009 | | Dr. Sullivan |
| 30 Days of Night: Dust to Dust | 2008 | TV Mini-Series | Detective Gina Harcourt |
| Traveling in Packs | 2007 | TV Movie | Ivy |
| Greater Than a Tiger | 2007 | Short | Alice |
| Secrets of an Undercover Wife | 2007 | TV Movie | Lisa |
| Saw III | 2006 | | Amanda Young |
| Repo! The Genetic Opera | 2006 | Short | Heather |
| Saw II | 2005 | | Amanda Young |
| The Island | 2005 | | Suzie |
| Washington Street | 2005 | TV Movie | |
| The Almost Guys | 2004 | | Bigger |
| Becker | 1998-2004 | TV Series | Linda |
| Saw | 2004 | | Amanda |
| Kim Possible | 2003 | TV Series | Vivian |
| Grand Theft Auto: Vice City | 2002 | Video Game | Fever 105 Female Imager (voice) |
| Never Get Outta the Boat | 2002 | | Dawn |
| Every Dog Has Its Day | 1999 | | RedHead |
| Breakfast of Champions | 1999 | | Bonnie MacMahon |
| A Slipping-Down Life | 1999 | | Faye-Jean Lindsay |
| Twice Upon a Time | 1998 | TV Movie | Maggie Fowler |
| The Party Crashers | 1998 | | Carolyn |
| Carnival of Souls | 1998 | | Sandra Grant |
| Armageddon | 1998 | | Redhead |
| The Tom Show | 1997-1998 | TV Series | Florence Madison |
| Players | 1998 | TV Series | Lila |
| Eat Your Heart Out | 1997 | | Nicole |
| Bombshell | 1997 | | Shelly |
| Men | 1997 | | Clara |
| Dogtown | 1997 | | Tammy Hayes |
| The Shining | 1997 | TV Mini-Series | Waitress |
| Dead Men Can't Dance | 1997 | | Sgt. Addy Cooper |
| Arsenio | 1997 | TV Series | Laura Lauman |
| Something Borrowed, Something Blue | 1997 | TV Movie | Teri |
| Face of Evil | 1996 | TV Movie | Jeanelle Polk |
| Female Perversions | 1996 | | Make-Up Salesgirl |
| The Low Life | 1995 | | 'Little Tramp' Woman |
| Leaving Las Vegas | 1995 | | Biker Girl |
| The X-Files | 1994 | TV Series | Jessie O'Neil |
| The Stand | 1994 | TV Mini-Series | Julie Lawry |
| Murder, She Wrote | 1993 | TV Series | Jill Cleveland |
| Desperate Hours | 1990 | | May Cornell |
| A Brand New Life | 1989-1990 | TV Series | Amanda Gibbons |
| Lucky Chances | 1990 | TV Mini-Series | Olympia Stanislopolous |
| Who's Harry Crumb? | 1989 | | Nikki Downing |
| The Blob | 1988 | | Meg Penny |
| I Saw What You Did | 1988 | TV Movie | Kim Fielding |
| Bluegrass | 1988 | TV Movie | Alice Gibbs |
| Summer School | 1987 | | Rhonda Altobello |
| Easy Prey | 1986 | TV Movie | Tina Marie Risico |
| All Is Forgiven | 1986 | TV Series | Sonia Russell |
| Iron Eagle | 1986 | | Joenie |
| Crime of Innocence | 1985 | TV Movie | Jodi Hayward |
| Cagney & Lacey | 1985 | TV Series | |
| It's Your Move | 1985 | TV Series | Brenda |
| Not My Kid | 1985 | TV Movie | Carol |
| Silver Spoons | 1984 | TV Series | Tawny |
| Annie | 1982 | | Dancer |
| Believe | 2016 | | Dr. Nancy Wells |
| Savannah Sunrise | 2016 | | Joy |
| Anger Management | 2012-2014 | TV Series | Jennifer Goodson |
| Grace Unplugged | 2013 | | Michelle Trey |
| Reel America | 2012 | TV Movie | Lisa Slotnik |
Soundtrack
| Title | Year | Status | Character |
| --- | --- | --- | --- |
| Saw III | 2006 | performer: "Killer Inside" | |
| Becker | 2002 | TV Series performer - 2 episodes | |
Producer
| Title | Year | Status | Character |
| --- | --- | --- | --- |
| 30 Days of Night: Dust to Dust | 2008 | TV Mini-Series executive producer | |
Self
| Title | Year | Status | Character |
| --- | --- | --- | --- |
| Everyman's Bacon | 2013 | TV Series | Herself |
| Marie | 2012 | TV Series documentary | |
| Halloween Wars | 2012 | TV Series | Herself - Guest Judge |
| The Wendy Williams Show | 2012 | TV Series | Herself - Guest |
| Twist & Shout: The Saw Story | 2011 | TV Movie documentary | Herself |
| FEARnet's Movies with More Brains | 2011 | TV Movie | Herself |
| Tattoos: A Scarred History | 2009 | Documentary | Herself |
| The Grudge 3: Tokyágöaria | 2009 | Video documentary short | |
| Scream Queens | 2008 | TV Series | Herself - Host |
| Jimmy Kimmel Live! | 2006 | TV Series | Herself |
| Scream Awards 2006 | 2006 | TV Special | Herself |
| 30 Even Scarier Movie Moments | 2006 | TV Mini-Series | Herself |
| CBS Cares | 2001-2003 | TV Series | Herself |
| Hollywood Squares | 1999-2002 | TV Series | Herself |
| 5th Annual Prism Awards | 2001 | TV Special | Herself - Presenter |
| The Test | 2001 | TV Series | Herself - Panelist |
| Karen Black: Actress at Work | 1999 | Documentary | Herself |
| Woof! It's a Dog's Life with Matthew Margolis | 1998 | TV Series | Herself |
Archive Footage
| Title | Year | Status | Character |
| --- | --- | --- | --- |
| No Sleep TV3 | 2016 | TV Series | Meg Penny |
| Saw V | 2008 | | Amanda |
| Saw IV | 2007 | | Amanda Young |
| Going to Pieces: The Rise and Fall of the Slasher Film | 2006 | Documentary | Herself |
Awards
Won Awards
| Year | Award | Ceremony | Nomination | Movie |
| --- | --- | --- | --- | --- |
| 2007 | Eyegore Award | Eyegore Awards | | |
Nominated Awards
| Year | Award | Ceremony | Nomination | Movie |
| --- | --- | --- | --- | --- |
| 1989 | Young Artist Award | Young Artist Awards | Best Young Actress in a Horror or Mystery Motion Picture | The Blob (1988) |
| 1987 | Young Artist Award | Young Artist Awards | Exceptional Young Actress Starring in a Television Special or Movie of the Week | Crime of Innocence (1985) |
Source:
IMDb
,
Wikipedia