• Kay Lenz is an American actress best known for appearing in the TV series "Reasonable Doubts" and voicing the American Maid in the animated series "The Tick".
• She launched her acting career in 1967 at the age of 14 and won a Daytime Emmy Award and Primetime Emmy Award for her performances.
• She is a lover of animals and likes to travel, eat various cuisines and watch films.
• She is 67 years old and has a net worth of over $3 million.
• She is currently living a peaceful life in Los Angeles.

Known for movies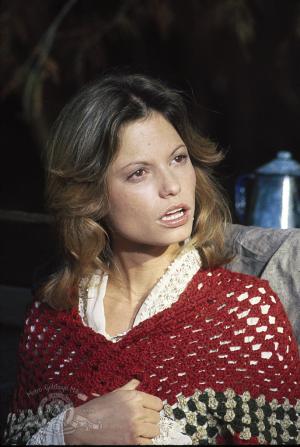 Who is Kay Lenz and where is she today? Wiki Bio
Kay Ann Lenz was born in Los Angeles, California USA, on 4 March 1953 – her zodiac sign is Pisces and she holds American nationality. She is an actress best known for portraying Maggie Zombro in the TV series "Reasonable Doubts", and for voicing the American Maid in the animated series "The Tick". Kay has retired from acting, and is now apparently leading a peaceful life at her home in Los Angeles.
Early life and education
Kay was raised an only child in Los Angeles by her mother Kay Miller who was a model and a radio engineer, and her father Ted Lenz who was a producer and a commentator.
One can say that her career was launched when she was still a toddler, as she appeared in a TV show which her father produced when she was around one year old. She attended a public high school in Los Angeles where she started acting and appearing in school's plays, while she was also playing soccer and volleyball. Upon matriculation, she didn't enroll at college but started pursuing a career in acting.
Appearances in TV series
Kay launched her acting career in 1967 at the age of 14, when she appeared in the TV series "This Is The Life" and then in "The Andy Griffith Show" in the same year.
She was in a single episode of "Gunsmoke" in 1974, and after portraying Dorie in "The ABC Afternoon Playbreak", she was awarded a Daytime Emmy Award for an Outstanding Actress in a Daytime Drama Special, which recognition saw her invited to guest star in several TV series, including "Nakia", "McCloud", and "Petrocelli" among others.
In 1976, she portrayed Kate Jordache in "Rich Man, Poor Man" which starred Peter Strauss and Nick Nolte and follows the Jordache family during and after the World War II – for her performance, Kay was nominated for a Primetime Emmy Award for an Outstanding Supporting Actress in a Miniseries or a Movie. Some of her next roles were in "Jigsaw John", "How The West Was Won" (three episodes), and "Magnum P.I." in 1984.
In 1985, she portrayed Jenny Wells in "Murder She Wrote", and was then invited to guest star in "Hunter" in 1986 and "Mr. Belvedere" in 1987. The year 1988 saw her star as Tina Cassidy in "Midnight Caller", winning a Primetime Emmy Award. In 1991 she played the recurring role of Maggie Zombro in the crime drama TV series "Reasonable Doubts", which starred Mark Harmon and Marlee Matlin and followed a relationship between a detective and his assistant. For her role, Kay won a Viewers for Quality Television Award, and was nominated for a Primetime Emmy Award.
She had her debut voicing role in 1994, to the American Maid in "The Tick" and then appeared in a single episode of many TV series, some of which were "Touched by an Angel" in 1996, "The Magnificent Seven" in 2000, and "Once and Again" in 2001. Some of Kay's latest appearances in TV series have been in "CSI: Crime Scene Investigation" in 2013, "Bones" in 2014, and "Adventure Time" in 2015.
Appearances in movies
Kay made her debut film appearance in 1973 portraying Jane in "American Graffiti", and in the same year appeared in "Breezy", being nominated for a Golden Globe Award for the Most Promising Newcomer – Female.
She went on to appear in many movies in the following years, including "Moving Violation" in 1976, "The Initiation of Sarah" in 1978, and "Fast-Walking" in 1982, while she gained recognition when she portrayed Sandy Sinclair in "House", and was nominated for a Saturn Award for the Best Supporting Actress for her performance.
She played Deborah in "Physical Evidence" in 1989, and then starred as P.J. Parks in "Falling From Grace" in 1992, which starred John Mellencamp and Mariel Hemingway and follows the life of a rock singer as he finds a lover although he has a wife. In 1995, she played a supporting character in "Shame II: The Secret", and was nominated for a CableACE Award. Some of Kay's latest appearances in movies have been in "Southside" in 2003, "The Secret Lives of Dorks" in 2013, and "The Downside of Bliss" in 2017.
Love life and relationships
Kay started dating an actor and a musician David Cassidy in 1974, and the two married on 3 April 1977. After they married, Kay started receiving letters from women about how some of them have children with David, which eventually led to Kay not wanting his children but the two stayed married for six years, thend their divorce was finalized on 28 December 1983. Kay did not marry after that, but has allegedly been in relationships with J.D. Souther who is a musician, and Scott Baio who is an actor.
David went on to marry Meryl Tanz, a horse breeder, in 1984 but they divorced in 1988 due to David's problems with alcohol and being unfaithful as his mistress Sherry Williams gave birth to his daughter Katie Cassidy in 1986.
In March 1991, David married Sue Shifrin and their daughter Beau was born in the same year, but they divorced in 2014. David went bankrupt in 2015 and he died on 21 November 2017 due to liver failure, caused by his abuse of alcohol.
Hobbies and other interests
Kay likes to travel and her job as an actress took her all around the US, while she has also been to many countries in Europe, and has visited Australia and Africa as well. She has her own favorites when it comes to Hollywood actors and actresses, some of whom are Matt Damon, Leonardo DiCaprio, and Meryl Streep, and some of her favorite movies are "Catch Me If You Can", "Shutter Island", and "To Kill a Mockingbird".
She is a lover of animals and has a pet dog. She is keen on tasting various cuisines, with her favorite being Mexican but being physically active has been eating healthy foods since she was a teenager. She started going to the gym at the age of 18, having up to five training sessions each week and was following a strict diet, eating no sugar nor fast food except on Sundays.
Appearance and net worth
Kay is 67 years old. She has long brown hair and brown eyes, is 5ft 1in (1.55m) tall, and weighs around 112lbs (51kgs). As of March 2020, her net worth is estimated at over $3 million.
General Info
| | |
| --- | --- |
| Full Name | Kay Lenz |
| Height | 1.54 m |
| Profession | Actor |
| Nationality | American |
Family
| | |
| --- | --- |
| Spouse | David Cassidy |
| Parents | Ted Lenz, Kay Miller Lenz |
Accomplishments
| | |
| --- | --- |
| Awards | Primetime Emmy Award for Outstanding Guest Actress in a Drama Series, Daytime Emmy Award for Outstanding Actress In A Daytime Drama Special |
| Nominations | Primetime Emmy Award for Outstanding Supporting Actress in a Drama Series, Golden Globe Award for Best New Star of the Year – Actress, Primetime Emmy Award For Outstanding Single Performance By A Supporting Actress In A Comedy Or Drama Series |
| Movies | Breezy, Death Wish 4: The Crackdown, The Great Scout & Cathouse Thursday, White Line Fever, Fast-Walking, Stripped to Kill, The Passage, American Graffiti, The Initiation of Sarah, Gunfighter's Moon, House, Prisoners of the Lost Universe, Physical Evidence, Falling from Grace, Moving Violation, A Gu... |
| TV Shows | Cover Me, The Tick, Wild West C.O.W.-Boys of Moo Mesa, Reasonable Doubts, Heart of the City, Rich Man, Poor Man Book II, Rich Man, Poor Man |
Social profile links
Facts
Pictures
Movies
Actress
| Title | Year | Status | Character |
| --- | --- | --- | --- |
| JAG | 2003 | TV Series | Judge Smith |
| Southside | 2003 | | Claire Coleman |
| The Agency | 2003 | TV Series | Police Interrogator |
| Law & Order: Special Victims Unit | 2002 | TV Series | Linda Cavanaugh |
| Once and Again | 2001 | TV Series | Stephanie Arlen |
| Cover Me: Based on the True Life of an FBI Family | 2000-2001 | TV Series | Lisa Ramone |
| ER | 2000 | TV Series | Karen Palmieri |
| The Magnificent Seven | 2000 | TV Series | Ella Gaines |
| Marry Me or Die | 1998 | | |
| The Adventures of Ragtime | 1998 | | Detective Hill |
| A Gun, a Car, a Blonde | 1997 | | Peep / Madge |
| Journey of the Heart | 1997 | TV Movie | Marvelle |
| Touched by an Angel | 1996 | TV Series | Rocky McCann |
| The Tick | 1994-1996 | TV Series | American Maid |
| Gunfighter's Moon | 1995 | | Linda Yarnell |
| Shame II: The Secret | 1995 | TV Movie | Ginny |
| Lois & Clark: The New Adventures of Superman | 1995 | TV Series | Constance Hunter |
| Trapped in Space | 1995 | TV Movie | Gillings |
| Against Their Will: Women in Prison | 1994 | TV Movie | Lisa Jamison |
| Wild West C.O.W.-Boys of Moo Mesa | 1992-1993 | TV Series | |
| Reasonable Doubts | 1991-1993 | TV Series | Maggie Zombro |
| Falling from Grace | 1992 | | P.J. Parks |
| Shakespeare's Plan 12 from Outer Space | 1991 | | Sebastian |
| Hitler's Daughter | 1990 | TV Movie | Leona Crawford Gordon |
| Streets | 1990 | | Sargent |
| Midnight Caller | 1988-1989 | TV Series | Tina Cassidy / Tina |
| ABC Afterschool Specials | 1989 | TV Series | Bonnie Green |
| Hardball | 1989 | TV Series | Connie Villanova |
| Murder by Night | 1989 | TV Movie | Karen Hicks |
| Physical Evidence | 1989 | | Deborah Quinn |
| Simon & Simon | 1984-1988 | TV Series | Melissa / Susan Killian / Lolita / ... |
| Fear | 1988 | | Sharon Haden |
| Headhunter | 1988 | | Katherine Hall |
| Houston Knights | 1987 | TV Series | |
| Charles in Charge | 1987 | TV Series | Joan Robinson |
| Death Wish 4: The Crackdown | 1987 | | Karen Sheldon |
| Hotel | 1984-1987 | TV Series | Gail Matthews / Mary Morowsky / Monique Bennett (as Karen Woncemore) |
| Moonlighting | 1987 | TV Series | Melissa |
| CBS Summer Playhouse | 1987 | TV Series | Ray |
| Stripped to Kill | 1987 | | Detective Cody Sheenan |
| Mr. Belvedere | 1987 | TV Series | Sharon Rogers |
| Starman | 1987 | TV Series | Dr. Katherine Bradford |
| House | 1986 | | Sandy Sinclair |
| Heart of the City | 1986 | TV Series | Kathy Priester |
| Hunter | 1986 | TV Series | Alicia Fiori |
| Riptide | 1985 | TV Series | Brenda Malloy |
| MacGyver | 1985 | TV Series | Kelly Nielson |
| Murder, She Wrote | 1985 | TV Series | Nurse Jennie Wells |
| Finder of Lost Loves | 1985 | TV Series | Ellen Ross |
| Matt Houston | 1984 | TV Series | Cassie Stanley |
| The Fall Guy | 1984 | TV Series | Kim Donnelly |
| Cagney & Lacey | 1984 | TV Series | Linda Mack |
| Magnum, P.I. | 1984 | TV Series | Sally DeForest |
| Hill Street Blues | 1984 | TV Series | Whitney Barnes |
| Whiz Kids | 1984 | TV Series | Helen Langton |
| Rod Stewart: Infatuation | 1984 | Video short | The Woman |
| Scene of the Crime | 1984 | TV Series | |
| Trial by Terror | 1983 | | Karen Armstrong |
| Prisoners of the Lost Universe | 1983 | | Carrie Madison |
| Insight | 1982 | TV Series | L.J. |
| Fast-Walking | 1982 | | Moke |
| Swan Lake | 1981 | | Odille (voice) |
| The Hustler of Muscle Beach | 1980 | TV Movie | Jenny O'Rourke |
| Escape | 1980 | TV Movie | Barbara Chilcoate |
| Sanctuary of Fear | 1979 | TV Movie | Carol Bain |
| The Seeding of Sarah Burns | 1979 | TV Movie | Sarah Burns |
| The Passage | 1979 | | Leah Bergson |
| How the West Was Won | 1978 | TV Series | Doreen |
| Mean Dog Blues | 1978 | | Linda Ramsey |
| The Initiation of Sarah | 1978 | TV Movie | Sarah Goodwin |
| Rich Man, Poor Man - Book II | 1976-1977 | TV Series | Kate Jordache |
| Moving Violation | 1976 | | Cam Johnson |
| The Great Scout & Cathouse Thursday | 1976 | | Thursday |
| Jigsaw John | 1976 | TV Series | Miriam Buckley |
| Rich Man, Poor Man | 1976 | TV Mini-Series | Kate Jordache |
| Petrocelli | 1975 | TV Series | Janet / Mary Wade |
| Saturday Night Live | 1975 | TV Series | Susan (segment 'NBC Super Season') |
| White Line Fever | 1975 | | Jerri Kane Hummer |
| Journey from Darkness | 1975 | TV Movie | Sherry Williams |
| The One | 1974 | TV Movie | Shirley |
| The ABC Afternoon Playbreak | 1974 | TV Series | Dorie |
| The F.B.I. Story: The FBI Versus Alvin Karpis, Public Enemy Number One | 1974 | TV Movie | Shirley |
| Cannon | 1974 | TV Series | Sally |
| Nakia | 1974 | TV Series | |
| McCloud | 1974 | TV Series | Eve Randall |
| Kodiak | 1974 | TV Series | |
| The Underground Man | 1974 | TV Movie | Sue Crandell |
| Medical Center | 1974 | TV Series | Kitty |
| Unwed Father | 1974 | TV Movie | Vicky Simmons |
| Gunsmoke | 1974 | TV Series | Lettie Graham |
| Love Story | 1974 | TV Series | Sara |
| A Summer Without Boys | 1973 | TV Movie | Ruth Hailey |
| Lisa, Bright and Dark | 1973 | TV Movie | Lisa Schilling |
| Breezy | 1973 | | Breezy |
| The Streets of San Francisco | 1973 | TV Series | Sarah Holt |
| American Graffiti | 1973 | | Jane (as Kay Ann Kemper) |
| Owen Marshall, Counselor at Law | 1973 | TV Series | Lucy |
| The Weekend Nun | 1972 | TV Movie | Audree Prewitt |
| Ironside | 1972 | TV Series | Stephanie Tucker |
| The Andy Griffith Show | 1967 | TV Series | Joy |
| The Monroes | 1967 | TV Series | Maudie |
| The Downside of Bliss | 2017 | post-production | Mary |
| Adventure Time | 2015 | TV Series | Bird Woman |
| Bones | 2014 | TV Series | Harriet White |
| The Secret Lives of Dorks | 2013 | | Mrs. Susie Gibson |
| CSI: Crime Scene Investigation | 2013 | TV Series | Laura Sidle |
| Southland | 2011 | TV Series | Naomi Chester |
| The Closer | 2010 | TV Series | Mrs. Tatem |
| Cold Case | 2009 | TV Series | Hillary Rhodes '09 |
| NCIS | 2008 | TV Series | Connie Quinn Wheeler |
| House M.D. | 2007 | TV Series | Mrs. Bradberry |
| Heartland | 2007 | TV Series | Nadine |
Miscellaneous
| Title | Year | Status | Character |
| --- | --- | --- | --- |
| Ladybugs | 1992 | ADR voice | |
Self
| Title | Year | Status | Character |
| --- | --- | --- | --- |
| The 45th Annual Primetime Emmy Awards | 1993 | TV Special | Herself - Nominee: Outstanding Supporting Actress in a Drama Series |
| The 44th Annual Primetime Emmy Awards | 1992 | TV Special | Herself - Nominee: Outstanding Supporting Actress in a Drama Series |
| The National Leukemia Broadcast Council Honors Shirley Jones | 1979 | TV Movie | Herself |
| Good Morning America | 1979 | TV Series | Herself |
Archive Footage
| Title | Year | Status | Character |
| --- | --- | --- | --- |
| Biography | 2004 | TV Series documentary | Herself |
| Midnight Caller | 1990 | TV Series | Tina Cassidy |
| Hill Street Blues | 1984 | TV Series | Whitney Barnes |
Awards
Won Awards
| Year | Award | Ceremony | Nomination | Movie |
| --- | --- | --- | --- | --- |
| 1993 | Q Award | Viewers for Quality Television Awards | Best Supporting Actress in a Quality Drama Series | Reasonable Doubts (1991) |
| 1989 | Primetime Emmy | Primetime Emmy Awards | Outstanding Guest Actress in a Drama Series | Midnight Caller (1988) |
| 1975 | Daytime Emmy | Daytime Emmy Awards | Outstanding Actress in a Daytime Drama Special | The ABC Afternoon Playbreak (1972) |
Nominated Awards
| Year | Award | Ceremony | Nomination | Movie |
| --- | --- | --- | --- | --- |
| 1995 | CableACE | CableACE Awards | Supporting Actress in a Movie or Miniseries | Shame II: The Secret (1995) |
| 1993 | Primetime Emmy | Primetime Emmy Awards | Outstanding Supporting Actress in a Drama Series | Reasonable Doubts (1991) |
| 1992 | Primetime Emmy | Primetime Emmy Awards | Outstanding Supporting Actress in a Drama Series | Reasonable Doubts (1991) |
| 1990 | Primetime Emmy | Primetime Emmy Awards | Outstanding Guest Actress in a Drama Series | Midnight Caller (1988) |
| 1987 | Saturn Award | Academy of Science Fiction, Fantasy & Horror Films, USA | Best Supporting Actress | House (1986) |
| 1976 | Primetime Emmy | Primetime Emmy Awards | Outstanding Single Performance by a Supporting Actress in Comedy or Drama Series | Rich Man, Poor Man (1976) |
| 1974 | Golden Globe | Golden Globes, USA | Most Promising Newcomer - Female | Breezy (1973) |
Source:
IMDb
,
Wikipedia