• Connie Sellecca is an American actress, model, producer, and spokesperson.
• She attended Pomona Junior High School and Ramapo High School in Spring Valley, New York.
• Connie's most iconic role was in "Hotel", which earned her a Golden Globe Award nomination.
• She has two children, Gib Gerard and Prima Tesh.
• Connie's net worth is estimated to be over $500,000.

Known for movies
Short Info
| | |
| --- | --- |
| Date Of Birth | May 25, 1955 |
| Spouse | John Tesh, Gil Gerard |
| Fact | Prior to her second marriage to John Tesh, they had a traditional courtship, no sex or living together until their wedding night and dated seriously for 2 years. |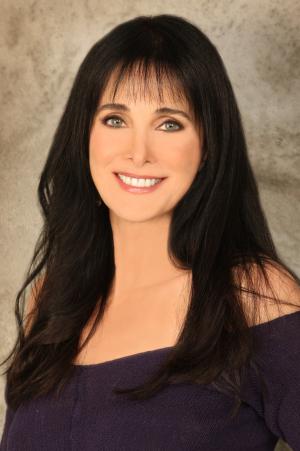 Connie Sellecca is an American actress, model, producer and spokesperson, who will endure in the memory of the public for her role in the television prime time soap opera "Hotel". In fact, her appearance in the series afforded her a Golden Globe Award nomination for best actress in a television series drama, and remains her most iconic appearance. However, the talented actress, who recently celebrated her 65th birthday, appeared in numerous memorable films and shows. Follow us as we uncover the naked truth about Connie and her rise to stardom.
Early life and family
Concetta Sellechia was born on 25 May 1955 in The Bronx, New York City, USA to parents Ann and Primo Sellechia, and is of Italian descent, but little else is known about her early life and upbringing. She has a sister Rosann Mack, however, any details on her life have been successfully kept out of public knowledge.
At the age of 12, Connie moved with her family to Pomona, New York, where she lived until her matriculation from school. While attending high school, Connie's interest developed for the performing arts which inspired her to chase a career as an actress.
She actually gave-up her college education to pursue a career in show business.
Educational background
Connie attended Pomona Junior High School, and later Ramapo High School in Spring Valley, New York from which she matriculated. After that, she had the chance to attend Boston College in Chestnut Hill, Massachusetts, but dropped out to go in search of fame.
Career
Connie's first employment was as a model, supporting herself with appearances in advertisements and infomercials while living in New York.
She is also reported to have done lingerie and fashion modelling, but little record of it remains, safe for a few vintage photos.
Connie's first screen test was in 1978, which landed her a debut role in the television film "The Bermuda Depths", cast as Jennifer Haniver. In the same year, she landed a role in the series "Flying High", which she retained through 19 episodes which ended in 1979.
Connie played the role of Dr Wendy Day in the original "Captain America 2: Death Too Soon" film of 1979, which was one of the first to be made about the comic book superhero.
In the same year, she starred in the slasher film "She's Dressed To Kill".
She starred in two series in the early '80s, namely in four episodes of "Beyond Westworld", and "The Greatest American Hero" portraying Pam Davidson, also known as Hinkey, for 41 episodes between 1981 to 1983. Connie's true success and claim to fame came later in1983, when she landed her most memorable role as Christene Francis in "Hotel", which she retained for 115 episodes, spanning from 1983 to 1988.
Following her rise to fame, Connie appeared in several more films and had short roles in a few television series.
In 1984, she appeared in an episode of "Finder Of Lost Loves", and the following year co-starred with her husband at the time, Gil Gerard, in "International Airport".
She appeared in the film "The Last Fling" in 1987, and in the 1989 miniseries "Brotherhood Of The Rose", but it would not be until the early nineties that she once more gained a recurring role in a television series.
In 1991 to 1992, Connie landed the role of Dani Powell for 13 episodes of the crime drama series "P.S. I Luv U", having just starred in the film "Miracle Landing", which was based on a 1988 true story about Aloha Airlines Flight 243's disastrous journey.
In 1992, she starred in another disaster film, "Eye Of The Storm", and in 1993 featured in six episodes of the television series "Second Chances".
The list of appearances that Connie made throughout the twenty-first century includes numerous titles. Some of the more memorable include "Anna's Dream" and "The Wild Stallion". Her most recent work has been as the host of the television show "Intelligence For Your Life", depicting the musical career of John Frank Tesh
Hobbies, favourite things and interesting facts
Little is known about Connie's personal preferences, but some trivial facts have been widely spread.
In an interview with TV Guide while acting in "The Greatest American Hero", Connie stated that she is fond of playing practical jokes, some of which include faking her own death. She would at times use fake blood to depict these scenes, and her husband, Gil, became so used to these pranks that he developed a system by which to rate her performance.
Although a successful actress, Connie also invested some of her time into running her own business. She had a six-year contract in 1991 with Montgomery Ward to design a line of clothing. lingerie and jewellery. She is also the co-founder of Sellecca Solutions, a line of skincare products. She is also known for being an activist and spokesperson for several charities, most of which involve environmental preservation missions.
Relationships
Connie married fellow actor Gil Gerhard in 1979, but their relationship ended in divorce in 1987. They have one child together, a son, Gib Gerard. She later married the pianist and TV presenter John Tesh, who is famous for presenting the "Entertainment Tonight" show. They made their vows on 4 April 1992, after dating for two years. During their relationship, Connie has stood by her husband as he struggled with prostate cancer which is now cured, and the couple is still seemingly happily married. Connie's second child was born from their relationship, a daughter, Prima Tesh, named after Connie's father.
Physical characteristics
Date of Birth: 25 May 1955
Hair colour: Black
Eye colour: Green
Height:  5ft 9in (1.75m)
Weight: 137lbs (62kgs)
Shoe Size: 9 (US)
Bra Size: 38B (US) 85B (EU)
Star Sign: Gemini
Nationality: American
Ethnicity: Italian
Net worth
As of mid-2020, Connie has, as an actress and entrepreneur, accumulated an estimated net worth of over $500,000.
General Info
| | |
| --- | --- |
| Full Name | Connie Sellecca |
| Date Of Birth | May 25, 1955 |
| Height | 1.74 m |
| Profession | Television producer, Activist, Writer, Spokesperson, Fashion Model |
| Education | Boston College |
| Nationality | American |
Family
| | |
| --- | --- |
| Spouse | John Tesh, Gil Gerard |
| Children | Gib Gerard, Prima Tesh |
| Parents | Primo Sellecchia, Ann Sellecchia |
| Siblings | Vincent Sellecchia, Rosann Mack |
Accomplishments
| | |
| --- | --- |
| Nominations | Golden Globe Award for Best Performance by an Actress In A Television Series - Drama, People's Choice Award for Favorite Actress in a New TV Series, Daytime Emmy Award for Outstanding Special Class Series |
| Movies | Miracle Landing, The Bermuda Depths, The Surrogate, A Dangerous Affair, While My Pretty One Sleeps, She's Dressed to Kill, The Last Fling, The Wild Stallion, A Holiday to Remember, I Saw Mommy Kissing Santa Claus, Captain America II: Death Too Soon, Passport to Murder, Doomsday Rock, A House of Secr... |
| TV Shows | Second Chances, P.S. I Luv U, Hotel, The Greatest American Hero, Beyond Westworld, Flying High |
Social profile links
Facts
| # | Fact |
| --- | --- |
| 1 | According to a TV Guide article published during her role on The Greatest American Hero (1981), she was fond of playing bizarre practical jokes, usually involving faking her own suicide or death. Reportedly, then-husband Gil Gerard, got so used to coming home and finding her lying in a pool of fake blood, he developed a critiquing system for her. |
| 2 | Best remembered by the public for her role as Christine Francis on Hotel (1983). |
| 3 | Auditioned for the titular lead in Galaxina (1980) and was seriously considered by the filmmakers as an ideal choice to portray the role. 1979 "Playboy" Playmate of the Year Dorothy Stratten ultimately got the part in the long run. |
| 4 | Friend of Teri Garr. |
| 5 | Prior to her second marriage to John Tesh, they had a traditional courtship, no sex or living together until their wedding night and dated seriously for 2 years. |
| 6 | When she first met her future husband John Tesh, he had never watched her TV series Hotel (1983), but he had seen every single episode of The Greatest American Hero (1981). |
| 7 | Former lingerie and fashion model. |
| 8 | She has two children: son, Gib Gerard, with ex-husband, Gil Gerard, of Buck Rogers in the 25th Century (1979) fame; and daughter, Prima Tesh, with husband John Tesh, composer and former co-host of Entertainment Tonight (1981). Prima, who was born in 1994, was named for Connie's late father, Primo Sellecchia. She's of Italian origin. |
Pictures
Movies
Actress
| Title | Year | Status | Character |
| --- | --- | --- | --- |
| All About Christmas Eve | 2012 | TV Movie | Elizabeth |
| The Wild Stallion | 2009 | | Matty |
| I Saw Mommy Kissing Santa Claus | 2002 | | Stephanie Carver |
| Anna's Dream | 2002 | TV Movie | Leslie Morgan |
| Dangerous Waters | 1999 | TV Movie | Sarah |
| Punch Drunk | 1998 | Short | |
| Doomsday Rock | 1997 | TV Movie | Katherine |
| Something Borrowed, Something Blue | 1997 | TV Movie | Monique D'Arcy |
| While My Pretty One Sleeps | 1997 | TV Movie | Neeve Kearny |
| A Holiday to Remember | 1995 | TV Movie | Carolyn Giblin |
| The Surrogate | 1995 | TV Movie | Joan Quinn |
| A Dangerous Affair | 1995 | TV Movie | Sharon Blake |
| She Led Two Lives | 1994 | TV Movie | Rebecca Madison |
| Second Chances | 1993-1994 | TV Series | Dianne Benedict |
| Passport to Murder | 1993 | TV Movie | Helen Hollander |
| A House of Secrets and Lies | 1992 | TV Movie | Susan |
| Eye of the Storm | 1992 | | Patricia 'Pete' Peterson |
| P.S.I. Luv U | 1991-1992 | TV Series | Dani Powell / Wanda Talbert / Virginia Hill |
| Mulberry Street | 1990 | TV Movie | Connie Savoia |
| People Like Us | 1990 | TV Movie | Ruby Nolte Renthall |
| Miracle Landing | 1990 | TV Movie | Mimi Tompkins |
| Turn Back the Clock | 1989 | TV Movie | Stephanie Powers |
| Brotherhood of the Rose | 1989 | TV Mini-Series | Erika Bernstein |
| Hotel | 1983-1988 | TV Series | Christine Francis |
| Downpayment on Murder | 1987 | TV Movie | Karen Cardell |
| The Last Fling | 1987 | TV Movie | Gloria Franklin |
| The Greatest American Hero | 1981-1986 | TV Series | Pam Davidson Pam Davidson Hinkley |
| International Airport | 1985 | TV Movie | Dana Fredricks |
| Finder of Lost Loves | 1984 | TV Series | Sara Hawthorne Nevins |
| Beyond Westworld | 1980 | TV Series | Pamela Williams |
| She's Dressed to Kill | 1979 | TV Movie | Alix Goldman |
| Captain America II: Death Too Soon | 1979 | TV Movie | Dr. Wendy Day |
| Flying High | 1978-1979 | TV Series | Lisa Benton |
| The Bermuda Depths | 1978 | TV Movie | Jennie Haniver |
Producer
| Title | Year | Status | Character |
| --- | --- | --- | --- |
| Intelligence for Your Life | 2015 | TV Series executive producer - 1 episode | |
| John Tesh: Alive - Music & Dance | 2008 | TV Movie executive producer | |
| John Tesh: The Avalon Concert | 1997 | TV Movie executive producer | |
Writer
| Title | Year | Status | Character |
| --- | --- | --- | --- |
| Intelligence for Your Life | 2015 | TV Series 1 episode | |
| A House of Secrets and Lies | 1992 | TV Movie story - as Connie Selleca | |
Director
| Title | Year | Status | Character |
| --- | --- | --- | --- |
| Intelligence for Your Life | 2015 | TV Series 1 episode | |
Camera Department
| Title | Year | Status | Character |
| --- | --- | --- | --- |
| John Tesh: Alive - Music & Dance | 2008 | TV Movie television lighting consultant | |
Self
| Title | Year | Status | Character |
| --- | --- | --- | --- |
| Intelligence for Your Life | 2014-2015 | TV Series | Herself - Host |
| The View | 2005 | TV Series | Herself - Guest |
| A Life of Laughter: Remembering John Ritter | 2003 | TV Movie documentary | Herself |
| Hollywood Squares | 2003 | TV Series | Herself |
| Bob Patterson | 2001 | TV Series | Herself |
| All-Star Party for Aaron Spelling | 1998 | TV Special | Herself |
| Macy's Thanksgiving Day Parade | 1997 | TV Movie | Herself |
| Showbiz Today | 1995-1997 | TV Series | Herself |
| Intimate Portrait | 1993 | TV Series documentary | Herself |
| Larry King Live | 1993 | TV Series | Herself - Guest |
| The 1993 Annual American Friends Hebrew University Scopus Awards Honors: A Salute to Aaron Spelling | 1993 | TV Special | Herself |
| Macy's Thanksgiving Day Parade | 1992 | TV Movie | Herself |
| The Arsenio Hall Show | 1992 | TV Series | Herself - Guest |
| Great American Celebration | 1991 | TV Movie | Herself |
| The Annual National Convention of Christians and Jews | 1991 | TV Movie | Herself |
| After Hours | 1990 | TV Series | Herself |
| The 45th Annual Golden Globe Awards | 1988 | TV Special | Herself - Presenter |
| The Tonight Show Starring Johnny Carson | 1987 | TV Series | Herself - Guest |
| The 1987 Annual Salute to Hollywood Benefit | 1987 | TV Movie | Herself |
| The 44th Annual Golden Globe Awards | 1987 | TV Special | Herself - Nominee: Best Actress in TV-Series Drama |
| Hour Magazine | 1986 | TV Series | Herself |
| The Late Show | 1986 | TV Series | Herself - Guest |
| The 11th Annual People's Choice Awards | 1985 | TV Special | Herself - Presenter: Favourite Male Performer in a New Television Program / Favourite New Television Comedy Program |
| exclusiv | 1985 | TV Series documentary | Herself |
| The 37th Annual Primetime Emmy Awards | 1985 | TV Special | Herself - Presenter: Outstanding Writing in a Limited Series or a Special |
| The 36th Primetime Emmy Awards | 1984 | TV Special | Herself - Presenter: Outstanding Drama / Comedy Special |
| The 41st Annual Golden Globe Awards | 1984 | TV Special | Herself - Presenter: Best Actress / Actor in a Mini-Series or Motion Picture Made for TV |
| The 14th Annual NAACP Image Awards | 1983 | TV Special | Herself |
| The John Davidson Show | 1982 | TV Series | Herself - Guest |
| Circus of the Stars #5 | 1980 | TV Special documentary | Herself - Performer |
| The Merv Griffin Show | 1979-1980 | TV Series | Herself |
| Dance Fever | 1979 | TV Series | Herself |
| The Mike Douglas Show | 1978 | TV Series | Herself - Guest |
Archive Footage
| Title | Year | Status | Character |
| --- | --- | --- | --- |
| La tele de tu vida | 2007 | TV Series | Pam Davidson |
| El informal | 2001 | TV Series | Connie Selleccae-Lababa |
Source:
IMDb
,
Wikipedia