• Cassie Scerbo is an American actress, singer, and dancer.
• She is most famous for her roles in "Make It or Break It" and "Bring It On: In It To Win It".
• She is also known for being a part of the all-girl pop band Slumber Party Girls and appearing in the "Sharknado" movie franchise.
• She has been in a few relationships, and is an avid philanthropist.
• Her net worth is estimated to be $1.5 million.

Known for movies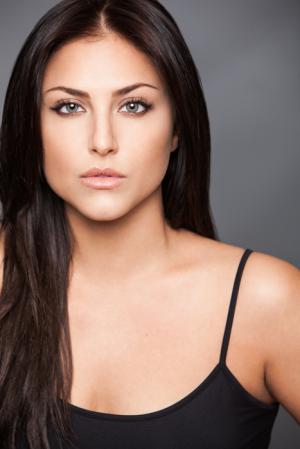 Who is Cassie Scerbo?
Cassie Scerbo is quite a multitalented personality – she is not only an actress, but a singer and a dancer as well who is, perhaps, most famous for starring in the TV series "Make It or Break It" and in the sport comedy film "Bring It On: In It To Win It". Additionally, Cassie is widely recognized as a member of the all-girl pop band Slumber Party Girls, as well as for a streak of appearances in the TV horror comedy movie franchise "Sharknado".
Early Life and Childhood
Cassandra Lynn 'Cassie' Scerbo was born under the zodiac sign of Aries on the 30th March 1990, on Long Island, New York, and apart from being of American nationality and white ethnicity, is also of Italian descent.
She has an older sister named Alaina Scerbo. Cassie was raised in Parkland, Florida, where she was educated at Marjory Stoneman Douglas High School. During her teenage years, Scerbo was an active soccer player, and a member of the Parkland Soccer Club.
She also attended the Italian Cultural Institute of Los Angeles, and studied at Southern New Hampshire University.
Slumber Party Girls
Into the entertainment business Cassie entered at the young age of 16, when she appeared as a contestant in the CBS TV's reality series "Dance Revolution". In July 2006, she became a member of the all-girl pop band named Slumber Party Girls (also referred to as SPG).
Formed by renowned record producer Ron Fair, the band released their debut single in September 2006 entitled "Meet the Slumber Party Girls" which premiered in their own segment of the "Dance Revolution" show called "KOL Secret Slumber Party", which they hosted every week. In October the girls released their debut studio album entitled "Dance Revolution" which, despite being heavily promoted prior to its release, did not manage to earn a spot on the US Billboard 200 chart.
Although the girls began working on their second studio album, scheduled for release in late 2007, the group split during the summer of 2007, and the "Slumber Party Girls" parted their ways.
Career
Following the group's break up, Scerbo went on to launch her own solo career. She signed a record deal with the Geffen Records, and during 2008 released three singles through iTunes online music platform, entitled "Top Of The World", "Betcha Don't Know" and "Sugar and Spice".
To greater prominence Cassie Scerbo came later in 2008 when she was cast to appear as Brooke, one of the leading characters in the fourth sequel of the "Bring It On" cheerleading film franchise entitled "Bring It On: In It to Win It".
This engagement was followed by an appearance alongside Selena Gomes in the TV family comedy movie "Arwin!" that year, and starred opposite Emily Osment and Missy Pyle in the sport comedy movie "Soccer Mom".
The real breakthrough in Cassie's on-screen acting career occurred in 2009 when she was cast for the recurring role of Lauren Tanner in the ABC TV's teen comedy drama series "Make It or Break It", as one of the four 'elite-level' teen gymnasts training for the upcoming 2012 Summer Olympic Games in London, UK, hoping to become the the gold medal winners.
She appeared in a total of 47 episodes through the series' three seasons before it was eventually called off in 2012.
In 2010 Scerbo made a guest appearance in the popular TV crime drama series "CSI: Miami", while in 2011 she was cast for the leading role in the short music drama video "Bench Seat". Later in 2011, she starred in the teen fantasy drama movie "Teen Spirit", then in 2012 appeared in the main role of Candi Piper in the comedy film "Music High", after which she guest starred in the TV series "Hot in Cleveland".
In 2013 Scerbo appeared in the sport adventure movie "Isolated" which was followed by an appearance in the drama film "Not Today". Later in 2013, Cassie was cast for the role of Nova Clarke in the TV action adventure horror comedy movie "Sharknado" which she occasionally reprised in several of its sequels including "Sharknado 3: Oh Hell No!" in 2015, "Sharknado 5: Global Swarming" in 2017, and the final installment in 2018 entitled "The Last Sharknado: It's About Time".
In 2015 she was cast for the the main role in the critically booed Sci-Fi horror film "Agoraphobia", after which she starred in the drama movie "Take a Chance".
She then made a streak of guest appearances in TV series such as "Star Trek: Progeny", "Mary + Jane" and "Small Shots", before being cast for the recurring role of Vanessa in the TV mystery crime drama series "Grand Hotel".
Personal Life
The popular 30-year old actress is standing 5ft 3ins (1.60m) tall. In the past she has been romantically connected to several men – between 2006 and 2008 she was dating her "Bring It On" co-star, Michael Capon; from 2009 to 2010 she dated another colleague, Cody Longo, while between 2010 and 2011 she was in a relationship with the now retired professional baseball player Doug Reinhardt, while also dating British actor Josh Bowman.
As an avid philanthropist, Cassie has so far been involved within numerous charitable causes and foundations, including 18 for 18, Padres Contra el Cancer, Habitat For Humanity and Lupus LA among plenty of others.
Net Worth
Speaking of Cassie Scerbo's net worth as of mid-2020, authoritative sources have estimated that her wealth currently revolves around the sum of $1.5 million, which has been acquired primarily through her acting career that has been active since 2007.
General Info
| | |
| --- | --- |
| Full Name | Cassie Scerbo |
| Date Of Birth | March 30, 1990 |
| Height | 1.6 m |
| Profession | Actor, Dancer, Singer |
| Nationality | American |
Family
| | |
| --- | --- |
| Siblings | Johnny Scerbo, Alaina Scerbo |
Accomplishments
| | |
| --- | --- |
| Movies | Sharknado, Bring It On: In It to Win It, Sharknado 3: Oh Hell No!, Teen Spirit, A Holiday Heist, Not Another Not Another Movie, Soccer Mom, Bering Sea Beast, Music High, Pauly Shore's Natural Born Komics Sketch Comedy Movie: Miami, Not Today, Bench Seat, Mother Goose Parade |
| TV Shows | Make It Or Break It, Dance Revolution |
Social profile links
Quotes
| # | Quote |
| --- | --- |
| 1 | I definitely believe in type casting. If you're a girl with bleach-blonde hair, everyone automatically thinks 'prom queen, cheerleader.' It just happens. |
| 2 | Push-ups are seriously the best way to tone your arms - and they tone your abs at the same time! I like to do them when I'm home watching TV or listening to music. |
| 3 | This funny little film we did, called Sharknado (2013), has caused so much buzz, I would have never imagined. It's literally caused more buzz than anything else I've ever done. I had no idea that it was going to turn into this phenomenon. |
| 4 | What better way to work out than by the beach with my pup, Gucci? We power walk a bit, take in the beautiful beach air and constantly stop for some water so that all 5 pounds of him doesn't over-heated! |
| 5 | One of my all-time favorite workouts is boxing. |
| 6 | Whatever I do in life, my parents always taught me to focus on that, and they never let me quit. |
| 7 | When I was 20 I was like, 'I'm not a teenager anymore. I got this.' But when I look back I'm like, 'Oh no. Oh no. You did not.' |
| 8 | Your body is your machine - you need your fuel. |
| 9 | Breakfast is my favorite way to start off the day. This is usually what I order every morning on set: egg whites scrambled with broccoli and a side of well-done turkey bacon. Sometimes I add a bit of feta cheese. |
| 10 | I'm a tomboy at heart, and I've got the battle wounds to prove it! |
| 11 | I'm a total Twihard. I read all the books and saw every movie on opening night with my mom. |
| 12 | I'm an absolute clean freak. I'll go to my friends' houses and even start cleaning. I'm such a granny at heart. My couch is my best friend. |
| 13 | I'm such a closeted nerd. |
| 14 | It really bothers me when a guy is controlling. Don't just say 'I'm picking the place' - ask me where I want to go! |
| 15 | I have been obsessed with Full House (1987), since I was five years old. I just can't stop watching the reruns! |
| 16 | I love to work out outside. Hiking is such a great workout for your lower body. |
| 17 | I want people to see the action side of me. I love all of that stuff and it would be a dream to do that Lara Croft-type role. |
| 18 | I was born in New York and raised in South Florida, so I'm an East Coast girl. |
| 19 | I'll be 50 years old and still have to call my mom when I'm home at night. No matter what time, she doesn't sleep until I do! |
| 20 | Acting's all about stepping out of the box, so I don't want to go to work every day and play Cassie Scerbo at all. |
| 21 | As long as you feel confident, you're going to look beautiful. You don't need to be a stick figure to be beautiful. |
| 22 | Everything on Sharknado (2013) somehow, for some reason, something went wrong with everything. The days we had the water towers, they weren't working. |
| 23 | I always find sports-related ways to stay in shape. |
| 24 | I clean out my house weekly. I just keep a lot of silly little things that are meaningful to me. |
Facts
| # | Fact |
| --- | --- |
| 1 | She and Wilmer Valderrama are god-parents of Kenneth Carney (b.2012), son of Tiffany Thornton and her husband Christopher Carney. |
| 2 | Younger sister to Alaina Scerbo. |
Pictures
Movies
Actress
| Title | Year | Status | Character |
| --- | --- | --- | --- |
| Sharknado 5 | 2017 | TV Movie pre-production | Nova Clarke |
| The Perfect Soulmate | 2017 | TV Movie completed | Lee Maxson |
| Graffiti | 2016/I | Short completed | Bella |
| Small Shots | 2017 | TV Series | Kristen |
| Mary + Jane | 2016 | TV Series | Lauren M |
| Star Trek: Progeny | 2016 | TV Series | Livia Avitus (as Cassie Scerbo) |
| Take a Chance | 2015 | | Cynthia (as Cassie Scerbo) |
| Agoraphobia | 2015 | | Faye |
| Sharknado 3: Oh Hell No! | 2015 | TV Movie | Nova Clarke (as Cassie Scerbo) |
| Randy Cunningham: 9th Grade Ninja | 2012-2015 | TV Series | Heidi Weinerman |
| My Life as a Dead Girl | 2015 | TV Movie | Brittany |
| Bad Judge | 2014 | TV Series | Brianna Browley |
| Human Code: Emotions/Society | 2014 | Video short | |
| Baby Daddy | 2014 | TV Series | Heather |
| Bering Sea Beast | 2013 | TV Movie | Donna Hunter (as Cassie Scerbo) |
| Sharknado | 2013 | TV Movie | Nova Clarke (as Cassie Scerbo) |
| Not Today | 2013 | | Audrey Stout (as Cassie Scerbo) |
| Isolated | 2013/I | | Ambassador for Peace (as Cassie Scerbo) |
| Hot in Cleveland | 2012 | TV Series | Lindsay |
| Music High | 2012 | | Candi Piper (as Cassie Scerbo) |
| Make It or Break It | 2009-2012 | TV Series | Lauren Tanner |
| A Holiday Heist | 2011 | | Kate (as Cassie Scerbo) |
| Not Another Not Another Movie | 2011 | | Ursula (as Cassie Scerbo) |
| Teen Spirit | 2011 | TV Movie | Amber Pollock (as Cassie Scerbo) |
| Bench Seat | 2011 | Short | Girl (as Cassie Scerbo) |
| Sym-Bionic Titan | 2010 | TV Series | Kimmy / Tiffany |
| CSI: Miami | 2010 | TV Series | Hilary Swanson |
| Soccer Mom | 2008/I | | Tiffany (as Cassie Scerbo) |
| Bring It On: In It to Win It | 2007 | Video | Brooke (as Cassie Scerbo) |
| Arwin! | 2007 | TV Movie | Cassie (as Cassie Scerbo) |
| Dance Revolution | 2006-2007 | TV Series | Slumber Party Girl |
| Natural Born Komics | 2007 | Video | Montana |
| House Broken | 2006 | TV Movie | Cassie |
| Hitters Anonymous | 2005 | | Young Leah (as Cassie Scerbo) |
Self
| Title | Year | Status | Character |
| --- | --- | --- | --- |
| Sharknado: Feeding Frenzy | 2015 | Documentary | Herself (as Cassie Scerbo) |
| Home & Family | 2015 | TV Series | Herself |
| Human Code: Sleep/Water with Justin Bieber and Craig Healy | 2014 | Short | Herself |
| The 40th Annual People's Choice Awards | 2014 | TV Special | Herself |
| Teens Wanna Know | 2013 | TV Series | Herself - Guest |
| Watch What Happens: Live | 2013 | TV Series | Herself - Bartender |
| Radio Disney Music Awards | 2013 | TV Special | Herself |
| 2012 New Now Next Awards | 2012 | TV Special | Herself (as Cassie Scerbo) |
| Just Yell Fire: Campus Life | 2012 | Documentary | Herself (as Cassie Scerbo) |
| 2011 Do Something! Awards | 2011 | TV Special | Herself (as Cassie Scerbo) |
| 2011 MuchMusic Awards | 2011 | TV Special | Herself (as Cassie Scerbo) |
| Mother Goose Parade | 2008 | TV Movie documentary as Cassie Scerbo | |
Source:
IMDb
,
Wikipedia