Known for movies
Short Info
| | |
| --- | --- |
| Date Of Birth | March 6, 1968 |
| Spouse | Steve Hewitt |
| Fact | Listed as one of twelve "Promising New Actors of 1992" in John Willis' Screen World, Vol. 44. |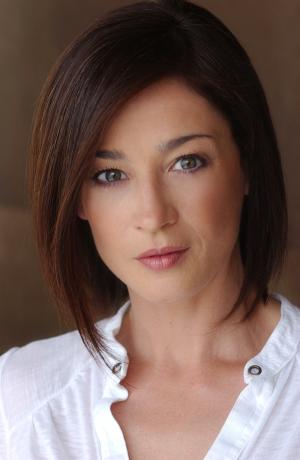 Who is Moira Kelly? Wiki Bio
Moira Kelly was born in Queens, New York City USA, on 6 March 1968, so her zodiac sign is Pisces and she holds American nationality. She is an actress who gained recognition after playing the lead character, Kate Moseley in the comedy drama movie "The Cutting Edge" in 1992 which also starred D. B. Sweeney and Roy Dotrice and which follows a figure skater and a retired hockey player as they compete at figure skating at the Olympic Games.
Early life and education
Moira was raised alongside her five siblings in Queens by their Irish Catholic immigrant parents – their mother Anne was a nurse while their father Peter was a violinist.
Moira studied at Connetquot High School on Long Island, where she first became interested in acting, and was a member of the school's drama club. She also played sports such as soccer, and was liked creative writing and drawing. She matriculated in 1986, and then enrolled at Marymount Manhattan College, graduating with a Bachelor of Arts degree in theatre in 1990.
Roles in movies
Moira's first acting experience was actually in 1984, when she appeared in her high school's play "Annie" – although she wanted to become an actress, she also a choice of becoming a nun, which was somewhat expected of her given her family background.
After graduation, she worked as a nanny before making her debut film appearance in 1991, portraying Jessica in the independent drama movie "The Boy Who Cried Bitch", followed by her portrayals of support characters in the biographical gangster movie "Billy Bathgate", the psychological horror film "Twin Peaks: Fire Walk with Me", and the biographical comedy "Chaplin" in 1992. Later that year she appeared in the HBO film "Daybreak", while the year 1993 saw her win her first lead role in the comedy drama film "With Honors", in which she portrayed Courtney Blumenthal. She made her debut voicing role in the animated musical movie "The Lion King", followed by starring roles in the crime drama "Little Odessa", the thriller "The Tie That Binds", and the drama "Unlock the Stars".
1997 saw Moira invited to star as Soosh Teague in the romantic comedy "Changing Habits", and as Nadine Ship in the Canadian movie "Drive, She Said" while some of her following roles were in "Dangerous Beauty", "Hi-Life", and again voicing in "The Lion King II: Simba's Pride". She started the 2000s by portraying the supporting character Susan Train in the drama movie "The Safety of Objects", then took a three-year break from appearing in movies, before starring in "A Woman Reported" and "The Lion King 1½" in 2004.
Some of Moira's later appearances in movies have been in "Two Tickets to Paradise" in 2006, the drama "Remember the Daze" in 2007, and the horror mystery "Twin Peaks: The Missing Pieces" in 2014.
Roles in TV series
Moira made her debut TV series appearance portraying Cinnamon Brown in the miniseries "Love, Lies, and Murder" in 1991, before portraying the lead character Annie Cornell in the drama series "To Have & to Hold" in 1998, also starring Jason Beghe and Jason Wiles, and which  follows an Irish police officer and his wife who is an attorney. She went on to join the main cast of the political drama series "The West Wing" portraying Mandy Hampton in 1999 and 2000 – in 2001, she and her colleagues won a Screen Actors Guild Award for an Outstanding Performance by an Ensemble in a Drama series.
The year 2002 saw her make guest appearances in single episodes of several series, such as "Hack" and "The Twilight Zone".
In 2003, Moira was invited to portray one of the lead characters, Karen Roe in the drama romance series "One Tree Hill", also starring Chad Michael Murray and James Lafferty, and which follows two half-brothers as they compete at everything including sports, and at who is going to sleep with more girls. Moira was shooting for the series until 2009 when it ended. Concurrently she made appearances in the episode "Betrayal" of the police procedural series "Law & Order" in 2008, before guest-starring in the episode "Building 26" of the superhero serial drama series "Heroes" in 2009.
Some of Moira's latest appearances in TV series have been in single episodes of the crime drama "Numb3rs" in 2010, and the legal comedy "Drop Dead Diva" in 2013, and in three episodes of the medical drama "The Resident" in 2019, in which she portrayed Annie.
Love life and husband
Moira met her husband Steve Hewitt who is a businessman in 1995, and it took them five years of dating before marrying on 5 August 2000 in a big ceremony attended by all their friends and family. In 2001, Moira gave birth to their daughter Ella, while their son Eamon followed in 2003. The family of four is currently residing in Wilmington, North Carolina – there are no rumors nor controversies surrounding Moira and Steve's marriage.
Steve is Moira's first boyfriend and husband, as she didn't want to start a relationship with someone she didn't want to marry at the moment they started dating. As she is a very religious person, the two didn't sleep in the same room until they married.
Hobbies and other interests
Moira's favorite hobby is 'singing the blues', while she also likes cabaret style. She grew up listening to Irish music, which she got to dislike and started listening to rock and pop when she turned 16. Moira enjoys playing a variety of sports, and is keen on trying out extreme sports with her favorite being rock climbing which she does at least once per month.
She is dreaming about opening her own children's theatre, which will be free for those who might not be able to afford the tickets for the shows performed there. She is okay with nudity in the movies, but doesn't like being the one who is nude, and when she was required to appear nude in a movie for the first time, she went to ask her priest if that was okay.
Some of Moira's favorite actors and actresses are Leonardo DiCaprio, Matt Damon and Emma Watson, while some of her favorite movies are "Titanic", "Catch Me If You Can", and the franchise "Harry Potter" among others.
Appearance and net worth
Moira is 52 years old. She has long brown hair and brown eyes, is 5ft 4ins (1.63m) tall, and weighs around 120lbs (55kgs). As of May 2020, her net worth is estimated at over $2 million.
General Info
| | |
| --- | --- |
| Full Name | Moira Kelly |
| Date Of Birth | March 6, 1968 |
| Height | 1.62 m |
| Profession | Voice Actor |
| Education | Marymount Manhattan College, Connetquot High School |
| Nationality | American |
Family
| | |
| --- | --- |
| Spouse | Steve Hewitt |
| Children | Ella Hewitt, Eamon Hewitt |
| Parents | Anne Kelly, Peter Kelly |
| Siblings | Paul Kelly |
Accomplishments
| | |
| --- | --- |
| Awards | Screen Actors Guild Award for Outstanding Performance by an Ensemble in a Drama Series |
| Nominations | Teen Choice Award for Choice TV: Parental Unit |
| Movies | The Cutting Edge, The Lion King, Chaplin, Twin Peaks: Fire Walk with Me, With Honors, The Lion King II: Simba's Pride, Little Odessa, The Lion King 1½, Dangerous Beauty, Entertaining Angels: The Dorothy Day Story, The Tie That Binds, Daybreak, Unhook the Stars, The Safety of Objects, Billy Bathgate... |
| TV Shows | One Tree Hill, The West Wing, To Have & to Hold |
Social profile links
Quotes
| # | Quote |
| --- | --- |
| 1 | An audience is going to be able to find a little bit of Dorothy in themselves and relate to this woman. Roles like Dorothy Day are so rare in Hollywood. |
| 2 | I went to Marymount College in New York City with a lot of kids whose parents paid their way, and I wouldn't even have thought of asking my parents - they couldn't afford it, not with six kids! |
| 3 | Money's not important to me. Movie star acknowledgement is not important to me. I don't want to be a big studio actress. I don't want to be in the limelight. |
| 4 | There are a lot of battles to face, and if I didn't have that religious core - that base to turn to - I would be truly lost. |
| 5 | They used to say I was a younger Winona Ryder and that always made me laugh, because I'm three years older than she is. |
| 6 | We have a world that is searching for answers, that is searching for a way back to spirituality. |
| 7 | We're not all called to be Dorothy Day. |
| 8 | You know, I like playing around with my voice and trying all different types of kooky voices. |
| 9 | I'd love to have the opportunity to sing in a Disney movie. |
| 10 | I've been told before, and I tend to believe it, I'm not like most actresses out there. |
| 11 | My dream is to eventually open a children's theatre. |
| 12 | Now I listen to all kinds of music except rap, which all sounds the same to me. |
| 13 | Nudity... I have to say I will never do it again. |
| 14 | I like to go rock scrambling. |
| 15 | I never had to pound the pavement and really struggle after college. |
| 16 | I think to be in politics you have to have the taste for blood on that. |
| 17 | I truly believe that God brought this, Dorothy Day script to me, because for a long time up until I was in eight grade - I wanted to be a nun. |
| 18 | I used to babysit a lot, and I used to be a nanny. |
| 19 | I find nothing wrong with the naked body. |
| 20 | I get a lot of recognition for my voice. That always surprises me. |
| 21 | I grew up mostly with classical, big band, and a lot of Irish music - I really didn't start listening to rock and roll until I was maybe sixteen. |
| 22 | I just want the opportunity to continue to do great films, play great characters and work with great people. |
| 23 | I just wanted to be married and to be happy ever after. |
| 24 | First of all - I only believe what I see. |
| 25 | Hollywood is a world all its own. |
| 26 | I can cry at the drop of the pin. But comedy is hard for me; it's the timing. |
| 27 | I did everything I could to stay in college and pay my own way, so I think that if success hadn't come so quickly, I would still be pursuing it. |
| 28 | I don't even own a television. I'm proud of that. |
| 29 | A few months after graduation I was working in films. It took off pretty quick. |
| 30 | Growing up Catholic has been a gift. |
| 31 | I do have the freedom to choose what I want to do and I'll continue to do that. |
| 32 | But what I like to sing mostly is blues and cabaret style. |
| 33 | Children are so creative and imaginative that they just bring you to life all over again. |
Facts
| # | Fact |
| --- | --- |
| 1 | Irish-American. |
| 2 | During the shooting of the film, The Cutting Edge (1992), she spent over two months in figure skate training with her co-star, D.B. Sweeney. They became close friends and remain so to this day. |
| 3 | Was cast by director James Gray in Little Odessa (1994) because he was impressed by her performance in Twin Peaks: Fire Walk with Me (1992). |
| 4 | Her husband is a Texas businessman and she has two children by him. Her daughter is named Ella and was born in 2001, her son is named Eamon and was born in 2003. |
| 5 | Was originally cast as Kit Keller in A League of Their Own (1992), but hurt her ankle on the set of The Cutting Edge (1992). The role of Kit was given to Lori Petty. |
| 6 | She was initially contracted to play Polly Pry, the female lead in Trey Parker's Cannibal! The Musical (1993) but pulled out because she feared it would damage her serious movie career. |
| 7 | She narrated the audio book for "jacob have I loved". |
| 8 | When cast in David Lynch's Twin Peaks: Fire Walk with Me (1992), she came home to get permission from her priest to do her first sexual scene. |
| 9 | Listed as one of twelve "Promising New Actors of 1992" in John Willis' Screen World, Vol. 44. |
Pictures
Movies
Actress
| Title | Year | Status | Character |
| --- | --- | --- | --- |
| Twin Peaks: The Missing Pieces | 2014 | | Donna Hayward |
| Drop Dead Diva | 2013 | TV Series | Cindy Kasper |
| Taken Back: Finding Haley | 2012 | TV Movie | Karen |
| A Smile as Big as the Moon | 2012 | TV Movie | Darcy Kersjes |
| Numb3rs | 2010 | TV Series | Mary Paulson |
| One Tree Hill | 2003-2009 | TV Series | Karen Roe / Karen Scott |
| Heroes | 2009 | TV Series | Abby Collins |
| Law & Order | 1991-2008 | TV Series | Katherine Donovan / Police Officer |
| Remember the Daze | 2007 | | Mrs. Ford |
| Two Tickets to Paradise | 2006 | | Kate |
| The Lion King 1 1/2 | 2004 | Video | Nala (voice) |
| A Woman Reported | 2004 | Short | Woman |
| The Twilight Zone | 2002 | TV Series | Elizabeth Carter |
| Hack | 2002 | TV Series | Vanessa Griffin |
| The Safety of Objects | 2001 | | Susan Train |
| The West Wing | 1999-2000 | TV Series | Mandy Hampton |
| Henry Hill | 1999 | | Cynthia |
| The Lion King II: Simba's Pride Active Play | 1998 | Video Game | Nala |
| To Have & to Hold | 1998 | TV Series | Annie Cornell |
| Monday After the Miracle | 1998 | TV Movie | Helen Keller |
| The Lion King 2: Simba's Pride | 1998 | Video | Nala (voice) |
| Hi-Life | 1998 | | Susan |
| Dangerous Beauty | 1998 | | Beatrice Venier |
| Drive, She Said | 1997 | | Nadine Ship |
| Changing Habits | 1997 | | Soosh Teague |
| Love Walked In | 1997 | | Vera |
| Entertaining Angels: The Dorothy Day Story | 1996 | | Dorothy Day |
| Unhook the Stars | 1996 | | Ann Mary Margaret 'Annie' Hawks |
| The Tie That Binds | 1995 | | Dana Clifton |
| Animated StoryBook: The Lion King | 1994 | Video Game | Adult Nala (voice) |
| Little Odessa | 1994 | | Alla Shustervich |
| The Lion King | 1994 | | Adult Nala (voice) |
| With Honors | 1994 | | Courtney |
| Daybreak | 1993 | TV Movie | Blue |
| Twin Peaks: Fire Walk with Me | 1992 | | Donna Hayward |
| The Cutting Edge | 1992 | | Kate Moseley |
| Thirty Below Zero | 1992 | Short | Lucy |
| Billy Bathgate | 1991 | | Becky |
| The Boy Who Cried Bitch | 1991 | | Jessica |
| Love, Lies and Murder | 1991 | TV Mini-Series | Cinnamon Brown |
Director
| Title | Year | Status | Character |
| --- | --- | --- | --- |
| One Tree Hill | 2006-2007 | TV Series 2 episodes | |
Self
| Title | Year | Status | Character |
| --- | --- | --- | --- |
| Made in Hollywood | 2011 | TV Series | Herself |
| Made in Hollywood: Teen Edition | 2011 | TV Series | Herself |
| Late Night with Conan O'Brien | 1994-1995 | TV Series | Herself |
| The Making of 'The Lion King' | 1994 | TV Movie documentary | Herself |
Archive Footage
| Title | Year | Status | Character |
| --- | --- | --- | --- |
| One Tree Hill | 2012 | TV Series | Karen Roe |
| President Hollywood | 2008 | TV Movie documentary | Mandy Hampton (uncredited) |
| Entertainment Tonight | 1992 | TV Series | Donna Hayward |
Awards
Won Awards
| Year | Award | Ceremony | Nomination | Movie |
| --- | --- | --- | --- | --- |
| 2001 | Actor | Screen Actors Guild Awards | Outstanding Performance by an Ensemble in a Drama Series | The West Wing (1999) |
Nominated Awards
| Year | Award | Ceremony | Nomination | Movie |
| --- | --- | --- | --- | --- |
| 2005 | Teen Choice Award | Teen Choice Awards | Choice TV Parental Units | One Tree Hill (2003) |
Source:
IMDb
,
Wikipedia