• Michael Teutul is an American TV personality and steel builder born in 1978 in Suffern, New York USA
• He worked at Orange County Iron Works and Orange County Choppers before joining Paul Jr. Designs
• He appeared in "American Chopper" from 2002-2010 and the show was revived in 2018
• He struggles with alcoholism and was sued by photographer Scott Gunnells in 2019
• His net worth is estimated at $2 million

Known for movies
Short Info
| | |
| --- | --- |
| Net Worth | $2 million |
| Date Of Birth | November 26, 1978 |
| Fact | Son of Paul Teutul Sr.. |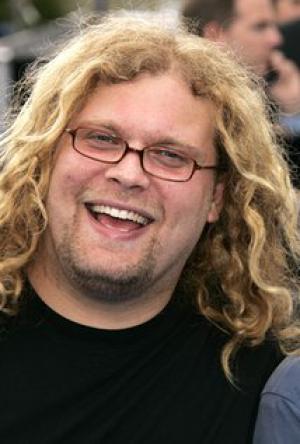 Michael "Mikey" Teutul is an American TV personality and steel builder born on 26 November 1978 in Suffern, New York USA. He's known for appearing in reality series "American Chopper".
Early Life
Michael Joseph is the youngest son of Paul and Paula Teutul. His parents' marriage ended in 1995 after three decades together and his father married again in 2007 to Beth Ann Santos, though the relationship was short lived and they filed for divorced in 2015. There's no information about Michael's mother Paula relationships.
Michael "Mickey" siblings are Paul Jr., Daniel and only sister Christin, though information about his childhood is undisclosed. He attended community college, but he dropped out if it and didn't finish his studies.
Career
First Jobs
Michael started his career at 12 years old, when he started working at his family company Orange County Iron Works doing small chores such as cleaning toilets and taking out the trash. He worked at the company intermittently for years, until he finally quit the job at 20 years old when he moved to Tempe, Arizona.
During the six months Michael spent there, he had different jobs. He worked as a club bouncer, busboy, as a valet-parker, in a movie theater and selling cell phones. However, neither of these jobs worked for him and soon he returned to his hometown to work as a carpenter for a year.
Deciding he had better opportunities working with his family, he returned to Orange County Iron Works to work alongside his older brother Daniel. However, the job wasn't what Michael was looking for, describing it as 'unrewarding, cold and cruel'. He quit the job to join his father's bike building business.
Orange County Choppers
Michael started working as an assistant manager in Orange County Choppers, where he answered calls and did other small chores. Fortunately the innovative environment of the shop motivated him, and he soon found himself working more close to his father and older brother Paul.
Located in New York, Orange County Choppers (OOC) is dedicated to create custom made bikes for local and international customers.
Founded in 1999 by Paul Teutul Jr., the company is an extension of his experience as a steel builder combined with his passion for motorcycles.
The first bike ever created by OOC was named "True Blue", which debuted at Daytona Biketoberfest in 1999. This bike was followed by other memorable creations such as "The Fire Bike" created in commemoration of the 9/11 disaster and New York firefighters. OOC also created "Air Force Bike", a chopper personalized with jet-shaped rear mirrors and modeled after tactical airfcraft F-22 Raptor. This particular bike was exhibited in many events of the Air Force and was finally put on permanent display at the National Museum in 2013.
Although Michael never worked as a permanent bike builder in Orange County Choppers, he occasionally helped his co-workers in the creation of choppers and even built his own bike. However, problems between his brother Paul and father caused his older brother to quit the shop in 2009, subsequently opening his own chopper business Paul Jr. Designs.
Paul Jr. wasn't the only person affected by the family feud. Michael started considering quitting Orange County Choppers as the connection between him and his father deteriorated too. The tense situation ended with Michael's exit of OOC in 2012. His father Paul Sr. declared his son never improved on his work, even when presented with opportunities to be successful on it.
Regarding the situation, Michael declared what really caused his leave: 'My relationship with my father won't get any better unless it's sort of off-the radar'. He declared 'I think maybe it's time to move on'.
The decision wasn't sudden though, as he had already previously informed his brother Paul of it: 'I've always talked to him through the years about this stuff. Like when we had that divide with OCC, I wanted to jump ship then'.
Michael joined Paul Jr. Designs soon after, though it's uncertain if he ever went back to work at his father's company. Despite of it both Michael and Paul Jr. were able to reconcile their relationship with their father over the next few years.
Debut on TV –American Chopper
Michael appeared in TV for the first in 2002 when "American Chopper" was premiered on Discovery Channel and then moved to TLC in 2008 during its sixth season.The show was centered on Michael's father's company Orange County Choppers. In the show, viewers can watch the process of creating and building some of the most innovative and memorable custom made bikes of US. Although Michael is known for not participating in the bike-building process, in "American Chopper" he was known for being the comedy relief factor of the series, which led him to become one of the most fan-loved cast members.
The "Black Widow Bike" was the first chopper ever featured on "American Chopper", centering its first two episodes on it. The design of this bike made Michael's father Paul Senior's obsession with spiders visible to spectators.
Inspired by the US Army's RAH-66 Comanche Helicopter, the "Comanche Bike" was also part of the first season of the show, followed by the "Future Bike" inspired by the movie "I, Robot" and exhibited during its premiere.
New York Jets' "Football Bike" and the "Liberty Bike" commissioned by Soleia Company's CEO were also featured on the series, along with other original creations specially made to fit a variety of customers such as New York Yankees, Wendy's, Go Daddy and Kansas City Royals.
Despite its wide success in TV and becoming one of the most memorable reality shows, "American Chopper" was cancelled in 2010, following the personal and legal feud between Paul Senior and his son Paul Junior. On 12 August 2010 a spin-off entitled "American Chopper: Senior. Vs Junior" was premiered, though the series was short-lived as it only lasted two seasons.
Executive producer Craig Piligian expressed his feelings regarding the end of the series: 'There's been so much that's happened to this family over the last 10 years. We've seen them grow to a huge motorcycle shop. We've seen them fight bitterly. We've seen them sue each other. And recently we've seen them come together to open up a new business. I think the show has come full circle'
However, in 2018 the original "American Chopper" was revived and premiered on Discovery Channel. In this series -which is still on air-, old and new fans of the show can get an inside look at not only Orange County Choppers and Paul Jr. Designs, but also at the renewed relationship between father and sons.
Personal Life
Michael is a very private person and doesn't share many details of his personal life. Due to this his marital status and possible children are unknown.
Michael loves art and painting, which led him to open an art gallery in 2013.
Alcohol Addiction
In 2009 Michael Teutul entered rehabilitation due to a severe addiction to alcohol, though further information about his health status has not been revealed.
Legal Problems
In 2019 Micheal Teutul was sued by photographer Scott Gunnells, who accused him of using his photographical work for commercial purposes without permission, cutting him out of the profits. There's no further information about the current status of the lawsuit.
Net Worth
Michael Teutul's net worth is estimated at $2 million, which is a result of his work at Orange County Choppers and his several appearances in TV.
Who eats yogurt with a paint stirrer this guy @MikeyTeutulWG #usewhatyougot pic.twitter.com/HKeHqim2yH

— Craig Weiner (@craig_weiner) April 10, 2015
Physical Appearance
Michael Teutul is a man of white ethnicity, who has long blond hair and green eyes. His height and weight are unknown, though he has a chubby appearance.
Interesting Facts
Michael, his father and Alex Franco teamed up to form Brüder4Brothers, a temporary band which will be heard in Italian-German rock band Frei.Wild's album "Brotherhood", set to be released in 2020.
Michael declared he doesn't watch "American Chopper" episodes regularly: 'I've watched a couple. You know like the Australian episode just because it's kind of like an exotic episode, yeah. Things like that'.
Michael associated with FarQueue Products to produce a line of pasta sauces in 2011. However, the project never saw the light for unknown reasons.
General Info
| | |
| --- | --- |
| Full Name | Michael Teutul |
| Net Worth | $2 million |
| Date Of Birth | November 26, 1978 |
| Profession | Manufacturer, Secretary, Entrepreneur, Webmaster, Janitor, Designer |
| Nationality | American |
Family
| | |
| --- | --- |
| Parents | Paula Teutul, Paul Teutul Sr. |
| Siblings | Paul Teutul Jr., Daniel Teutul, Cristin Teutul |
Accomplishments
| | |
| --- | --- |
| TV Shows | American Chopper, American Chopper: Senior vs. Junior |
Social profile links
Facts
| # | Fact |
| --- | --- |
| 1 | Was given a AMC Matador by Paul Teutul, Sr. as a gift during the Lance Armstrong Bike build. |
| 2 | Son of Paul Teutul Sr.. |
| 3 | Brother of Paul Teutul Jr., Daniel Teutel and Cristin Teutel |
Pictures
Movies
Actor
| Title | Year | Status | Character |
| --- | --- | --- | --- |
| Orange County Choppers: American Made | 2015-2016 | TV Series | |
| My Name Is Earl | 2008 | TV Series | Mikey |
Self
| Title | Year | Status | Character |
| --- | --- | --- | --- |
| Mobster Movie | | pre-production | Himself |
| American Chopper: Senior vs. Junior | 2010-2012 | TV Series | Himself |
| American Chopper: The Series | 2003-2012 | TV Series | Himself |
| Jon & Kate Plus 8 | 2009 | TV Series | Himself |
| Late Show with David Letterman | 2004-2008 | TV Series | Himself / Himself - Guest / Himself - Receives a visit from Biff Henderson at OCC |
| Celebrity Family Feud | 2008 | TV Series | Himself |
| Ellen: The Ellen DeGeneres Show | 2008 | TV Series | Himself |
| Last Call with Carson Daly | 2008 | TV Series | Himself |
| Rollin' Out: Gearheads Hit the Road | 2006 | TV Movie documentary | |
| 101 Guiltiest Guilty Pleasures | 2006 | TV Mini-Series documentary | Himself |
| King of the Hill | 2006 | TV Series | Himself |
| American Chopper 2: Full Throttle | 2005 | Video Game | Himself (voice) |
| The Big Idea with Donny Deutsch | 2005 | TV Series | Himself |
| The Tony Danza Show | 2005 | TV Series | Himself |
| The Tonight Show with Jay Leno | 2005 | TV Series | Himself |
| American Hot Rod | 2005 | TV Series documentary | Himself |
| Late Night with Conan O'Brien | 2004 | TV Series | Himself |
Source:
IMDb
,
Wikipedia