• Martin Mull is an American actor, stand-up comedian, and painter
• He released his debut comedy album in 1972, and has written the song "A Girl Named Johnny Cash" for Jane Morgan
• He has appeared in numerous movies and TV series, earning a Primetime Emmy Award nomination for an Outstanding Guest Actor in a Comedy Series
• He has been married 3 times and has 1 daughter
• He has a net worth of over $8 million

Known for movies
Short Info
| | |
| --- | --- |
| Date Of Birth | August 18, 1943 |
| Spouse | Wendy Haas, Sandra Baker, Kristin Johnson |
| Fact | Was a songwriter for Warner Brothers Records in his early days (1968). His first and only "hit" single was a parody of Johnny Cash's surprise superhit "A Boy Named Sue" called "A Girl Named Johnny Cash". |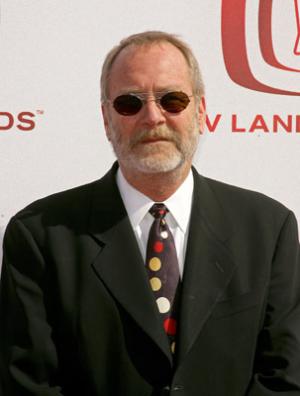 Who is Martin Mull? Wiki Bio
Martin Eugene Mull was born in Chicago, Illinois USA, on 18 August 1943 – his zodiac sign is Leo and he holds American nationality. He is an actor and a stand-up comedian best known for his roles in the soap opera "Mary Hartman, Mary Hartman" and "Fernwood 2 Night"; he's also a painter.
Early life and education
Martin was partly raised in Chicago by his father Harold Mull who was a carpenter, and his mother Betty who was an actress and a film director. His family moved to North Ridgeville in Ohio after Martin turned two, and he stayed there until he was 15 when they moved again, this time to New Canaan in Connecticut.
Martin Mull's one of the greats of modern comedy – this is going to be great! MONDAY, UCB LA https://t.co/5qhFADDc6P

— Mr. Bob Odenkirk (@mrbobodenkirk) June 25, 2016
He attended New Canaan High School where he became interested in painting and acting, and upon matriculation he enrolled at the Rhode Island School of Design, graduating with a Bachelor of Fine Arts degree in 1965; he continued his education at the same institution, obtaining his Master of Fine Arts degree in painting.
Career as a comedian and painter
Martin launched his career shortly after graduation, becoming a songwriter who gained recognition after writing the song "A Girl Named Johnny Cash" for Jane Morgan, which reached #61 on the Billboard Country chart. He decided to write funny songs for himself, so becoming a stand-up comedian, and he performed at Boston Symphony Hall several times in 1973 as well as at Armadillo World Headquarters in Austin, Texas, and at Wilkes-Barre in Pennsylvania in 1974, among other places.
He released his debut comedy album in 1972 entitled "Martin Mull", but much of his work was destroyed in a fire in 2008 at Universal Studios Hollywood.
He became a painter in the '70s – one of his first exhibitions was "Flush with the Walls" on 15 June 1971, held at the Boston Museum of Art. Most of his paintings can be seen in his book "Paintings Drawings and Words" released in 1995, while Joyce Carol Oates, a famous novel writer, used one of his paintings as a cover for her novel "My Sister, My Love" in 2008. Edie Brickell and Steve Martin, two famous singers, used another one of Martin's paintings as a cover for their album "Love Has Come for You".
Appearances in movies
Martin made his debut film appearance in 1978 portraying Eric Swan in "FM", then appeared in "Serial" and "My Bodyguard" in 1980, "Take This Job and Shove It" in 1981, and in "Mr. Mom" and "Private School" in 1983, before gaining recognition portraying Warren Fitzpatrick in the comedy film "Bad Manners", which starred Pamela Adlon and Georg Olden, and follows four teenagers who are running away from their orphanage.
Martin appeared in four movies in 1985, two of which are "California Girls" and "O.C. and Stiggs" while his next role was in "The Boss' Wife" in 1986.
He was invited to play the supporting character Archie Powell in "Rented Lips" in 1988, and was then praised for his portrayal of William Carson III in the comedy horror film "Cutting Class", which starred Donovan Leitch Jr., Brad Pitt and Jill Schoelen and follows a murderer killing at a public high school.
Martin was then cast in "Ski Patrol" and "Far Out Man" in 1990, and "Miracle Beach" in 1992 before being invited to appear in the comedy film "Mrs. Doubtfire" in 1993 which stars the late Robin Williams as a man who dresses himself as a woman to babysit his children after his wife gains custody over them.
He then appeared in "How the West Was Fun", "Edie & Pen", and "Beverly Hills Family Robinson" in 1994, 1966, and 1997, respectively, before portraying Richard Rich Sr. in the comedy film "Richie Rich's Christmas Wish", which starred David Gallagher and Eugene Levy and follows the richest kid in the world who makes a Christmas wish not to have been born at all.
Some of the Martin's latest roles in movies have been in "Killers" in 2010, "Oliver's Ghost" in 2011, and "A Futile and Stupid Gesture" in 2018.
Roles in TV series
Martin made his debut TV series appearance in "Mary Hartman, Mary Hartman" in 1976, followed by his appearances in "Fernwood 2 Night" in 1977, "America 2-Night" in 1978, and "Taxi" in 1979.
He guested in over 10 more TV series, some of which are "Domestic Life", "The History of White People in America", and "Lots of Luck" before being cast as Leon Carp in the comedy drama series "Roseanne", which follows the lives of a working-class family, from 1991 to 1997.
He appear in single episodes of "The Larry Sanders Show", "Family Dog", and "Lois & Clark: The New Adventures of Superman", before being invited to star as Willard Kraft in the comedy fantasy series "Sabrina the Teenage Witch" for which he was shooting from 1997 to 2000, appearing in 73 episodes. He voiced Seth in an episode of "The Simpsons" and Mr. Harris in an episode of "Family Guy", and then played Ed Munn in 18 episodes of "The Ellen Show" in 2001 and 2002.
Martin continued in demand as a noted support actor, appearing in numerous series in the following years, including an episode of "Reba" in 2003, 16 episodes of the animated series "Danny Phantom" from 2004 to 2007, and 10 episodes of the animated series "American Dad!" from 2005 to 2011. Some of his most notable performances in the 2010s were in "Dads" in 2013 (19 episodes), "Veep" in 2016 (four episodes), and for which he was nominated for a Primetime Emmy Award for an Outstanding Guest Actor in a Comedy Series, and "The Cool Kids" in which he portrayed the lead character Charlie in 2018 and 2019.
Love life and spouse
Martin has been married three times.
He and Kristin Johnson met while he was working on obtaining his Master's degree, and they married in 1972 but divorced in 1978 without having any children – it's believed that Martin didn't want children at the time, one reason for the divorce.
Just months later he married Sandra Baker, and the two were together until 26 November 1981 when they divorced for unknown reasons. In 1981, he met Wendy Haas-Mull, an American vocalist and keyboardist, and the two married on 5 June 1982, and have been together to this day. Wendy gave birth to their daughter Maggie in 1986.
Wendy was born in San Francisco, California USA in 1950, and so holds American nationality.
She was raised in the San Francisco Bay Area where she became interested in music, starting to play the bass and keyboard at the age of eight. She studied at Woodside High School, and was a member of the band The Freudian Slips while there. Today, she is best known for playing with the bands Azteca and Santana.
Hobbies and other interests
Martin likes to drink, with cocktails being his favorites – he has once stated how he doesn't like to jog because his ice jumps out of his glass! He enjoys listening to music with his favorite genres being rock and jazz, and some of his favorite bands and performers are AC/DC, Guns 'n' Roses, and Freddie Mercury/Queen.
Several of his favorite actors and actresses are Al Pacino, Robert De Niro and Julia Roberts while his favorite movies include "Runaway Bride", "Lost in Translation", and "Scarface". He also enjoys watching movies directed by Woody Allen and Quentin Tarantino.
Martin has been a philanthropist since he launched his career, and has donated significant amounts of money to charity organizations, most of which are focused on helping underprivileged people in the US, as well as pensioners and Army Veterans. He is a lover of animals, and has two pet dogs.
Appearance and net worth
Martin is 76 years old. He has short brown and grey hair and brown eyes, is 5ft 10ins (1.78m) tall, and weighs around 159lbs (72kgs). As of March 2020, his net worth is estimated at over $8 million.
General Info
| | |
| --- | --- |
| Full Name | Martin Mull |
| Date Of Birth | August 18, 1943 |
| Height | 1.78 m |
| Profession | Screenwriter, Musician, Comedian, Actor, Painter |
| Education | Rhode Island School of Design, New Canaan High School |
| Nationality | American |
Family
| | |
| --- | --- |
| Spouse | Wendy Haas, Sandra Baker, Kristin Johnson |
| Children | Maggie Rose Mull |
| Parents | Harold Mull, Betty Mull |
Accomplishments
| | |
| --- | --- |
| Awards | WGA Award for Best Comedy/Variety - Music, Awards, Tributes - Specials - Television, TV Land Innovator Award |
| Nominations | Primetime Emmy Award for Outstanding Guest Actor in a Comedy Series |
| Movies | Jingle All the Way, Clue, Mrs. Doubtfire, Killers, Mr. Mom, My Bodyguard, How the West Was Fun, Far Out Man, Cutting Class, Miracle Beach, Ski Patrol, Rented Lips, The Boss' Wife, Oliver's Ghost, Take This Job and Shove It, Richie Rich's Christmas Wish, O.C. and Stiggs, Edie and Pen, A Boyfriend for... |
| TV Shows | Fernwood 2 Night, Roseanne, Sabrina the Teenage Witch, Mary Hartman, Mary Hartman, America 2-Night, Danny Phantom, 'Til Death, Dads, Teamo Supremo, The Ellen Show, Family Dog, The Jackie Thomas Show, Hopeless Pictures, 3 South, Television Parts, Domestic Life, His & Hers, All Star Toast to the Impro... |
Social profile links
Quotes
| # | Quote |
| --- | --- |
| 1 | [on children] Having children is like having a bowling alley installed in your brain. |
| 2 | Talking about music is like dancing about architecture. |
| 3 | I don't jog. It makes the ice jump right out of my glass. |
Facts
| # | Fact |
| --- | --- |
| 1 | Was the Cleveland Browns practice squad kicker in case the primary kicker was injured. |
| 2 | Has a daughter, Maggie Rose Mull (born 1986), with his wife, Wendy Mull. |
| 3 | Wrote a lacerating series of satirical "cultural studies" books and TV specials under the blanket title "The History of White People in America." |
| 4 | Was a songwriter for Warner Brothers Records in his early days (1968). His first and only "hit" single was a parody of Johnny Cash's surprise superhit "A Boy Named Sue" called "A Girl Named Johnny Cash". |
| 5 | Received his Master of Fine Arts from the Rhode Island School of Design. |
Pictures
Movies
Actor
| Title | Year | Status | Character |
| --- | --- | --- | --- |
| A Futile & Stupid Gesture | 2017 | post-production | Modern Doug |
| Life in Pieces | 2015-2016 | TV Series | Gary Timpkins |
| The Ranch | 2016 | TV Series | Jerry |
| Veep | 2016 | TV Series | Bob Bradley |
| Hail Mary | 2016 | TV Movie | Mr. Wolf |
| Community | 2015 | TV Series | George Perry |
| Dads | 2013-2014 | TV Series | Crawford Whittemore |
| Ha/lf | 2013 | TV Movie | Grandpa Rich |
| Reading Writing & Romance | 2013 | TV Movie | Phil |
| Arrested Development | 2004-2013 | TV Series | Gene Parmesan |
| Psych | 2013 | TV Series | Highway Harry |
| Two and a Half Men | 2008-2013 | TV Series | Russell |
| Lifestyles of the Rich & Fabulous | 2012 | Short | Doctor Spencer Quinn |
| Franklin & Bash | 2012 | TV Series | Judge Gavin Flannigan |
| El Jefe | 2012 | TV Movie | Richard Turkus |
| American Dad! | 2005-2011 | TV Series | Father Donovan |
| And They're Off | 2011 | | Ken |
| Oliver's Ghost | 2011 | TV Movie | Clive |
| Mad Love | 2011 | TV Series | Kurt Grabowski |
| Working Class | 2011 | TV Series | Mr. Parker |
| Killers | 2010 | | Holbrook |
| 'Til Death | 2010 | TV Series | Whitey Mr. White |
| Eastwick | 2009 | TV Series | Milton Philmont |
| My Boys | 2008-2009 | TV Series | Dr. Clayton |
| Gary Unmarried | 2008-2009 | TV Series | Charlie |
| Family Man | 2008 | TV Movie | |
| Law & Order: Special Victims Unit | 2008 | TV Series | Dr. Gideon Hutton |
| Danny Phantom | 2004-2007 | TV Series | Vlad Masters Vlad Plasmius |
| The War at Home | 2007 | TV Series | Principal Fink |
| Relative Strangers | 2006 | | Jeffry Morton |
| Crumbs | 2006 | TV Series | Tom |
| Thick and Thin | 2006 | TV Series | |
| Hopeless Pictures | 2005 | TV Series | Skip (voice) |
| Come Away Home | 2005 | | Barney Green |
| Nicktoons Unite | 2005 | Video Game | Vlad |
| A Boyfriend for Christmas | 2004 | TV Movie | Martin Grant |
| Reno 911! | 2004 | TV Series | New Dangle - Lieutenant Jim Kringle |
| Half & Half | 2004 | TV Series | Bob Tyrell |
| Nevermind Nirvana | 2004 | TV Movie | Advisor |
| The Nick at Nite Holiday Special | 2003 | TV Movie | Mr. Mull, The Innkeeper |
| Life with Bonnie | 2002-2003 | TV Series | Lenord |
| Reba | 2003 | TV Series | Todd, Counselor |
| Greetings from Tucson | 2003 | TV Series | Tom |
| Less Than Perfect | 2002 | TV Series | Buddy Casey |
| Dexter's Laboratory | 2002 | TV Series | M.A.R. 10 |
| The Year That Trembled | 2002 | | Wayne Simonelli |
| Teamo Supremo | 2002 | TV Series | Governor Kevin |
| The Ellen Show | 2001-2002 | TV Series | Mr. Munn |
| Sister Mary Explains It All | 2001 | TV Movie | Skeptical Husband |
| Kristin | 2001 | TV Series | Wayne Davenport |
| The Geena Davis Show | 2000 | TV Series | Michael Carolina |
| Just Shoot Me! | 2000 | TV Series | Stan |
| Recess | 1998-2000 | TV Series | Paul Prickly |
| Twice in a Lifetime | 2000 | TV Series | Mark Posey / Ralph Bliss |
| The Wild Thornberrys | 2000 | TV Series | Dennis Tucker |
| Attention Shoppers | 2000 | | Charles |
| Sabrina, the Teenage Witch | 1997-2000 | TV Series | Principal Willard Kraft Dr. Bad Carlton |
| Family Guy | 2000 | TV Series | Mr. Harris |
| Sin City Spectacular | 1999 | TV Series | |
| The Nanny | 1998 | TV Series | Martin Mull |
| The Simpsons | 1998 | TV Series | Seth |
| Ri¢hie Ri¢h's Christmas Wish | 1998 | Video | Mr. Rich |
| Zack and Reba | 1998 | | Virgil Payne |
| Over the Top | 1997 | TV Series | Brookes Jenson |
| Life... and Stuff | 1997 | TV Series | Dr. Sharpstein |
| Roseanne | 1991-1997 | TV Series | Leon Carp Thurston Howell III |
| Beverly Hills Family Robinson | 1997 | TV Movie | Doug Robinson |
| Movies Money Murder | 1996 | | Dr. Jim |
| Jingle All the Way | 1996 | | D.J. |
| Edie & Pen | 1996 | | Johnnie Sparkle |
| Lois & Clark: The New Adventures of Superman | 1995 | TV Series | Marlin Pfinch-Lupus |
| How the West Was Fun | 1994 | TV Movie | Bart Gafooley |
| Mr. Write | 1994 | | Dan Barnes |
| Burke's Law | 1994 | TV Series | Wayne Hudson |
| The Day My Parents Ran Away | 1993 | TV Movie | Norman Roberts |
| Mrs. Doubtfire | 1993 | | Justin Gregory |
| L.A. Law | 1993 | TV Series | Marty Schiff |
| The Larry Sanders Show | 1992-1993 | TV Series | Martin Mull |
| Basic Values: Sex, Shock & Censorship in the 90's | 1993 | TV Movie | |
| Family Dog | 1993 | TV Series | Skip Binsford |
| The Jackie Thomas Show | 1992-1993 | TV Series | Doug Talbot |
| The General Motors Playwrights Theater | 1993 | TV Series | Harvey Doe |
| Miracle Beach | 1992 | | Donald Burbank |
| Dance with Death | 1992 | | Art |
| The Player | 1992 | | Martin Mull |
| Ted & Venus | 1991 | | Ted's Attorney |
| Parker Lewis Can't Lose | 1991 | TV Series | Mr. Tompkins |
| Dream On | 1991 | TV Series | Dr. Klein, Martin's Therapist |
| Get a Life | 1991 | TV Series | Sandy Connors |
| The Golden Girls | 1990 | TV Series | Jimmy |
| His & Hers | 1990 | TV Series | Dr. Doug Lambert |
| Far Out Man | 1990 | | Dr. Liddledick |
| Ski Patrol | 1990 | | Maris |
| Think Big | 1989 | | Dr. Bruekner |
| Cutting Class | 1989 | | William Carson III |
| TV 101 | 1989 | TV Series | Dwight Kincheloe |
| Portrait of a White Marriage | 1988 | | Martin Mull |
| The Smothers Brothers Comedy Hour | 1988 | TV Series | |
| Rented Lips | 1988 | | Archie Powell |
| Merrill Markoe's Guide to Glamorous Living | 1988 | TV Movie | |
| Jonathan Winters: On the Ledge | 1987 | TV Movie | |
| Home Is Where the Hart Is | 1987 | | Carson Boundy |
| Flicks | 1987 | | Tang (segment 'New Adventures of the Great Galaxy') / Arthur Lyle (segment 'House of the Living Corpse') |
| Clue: Movies, Murder & Mystery | 1986 | TV Movie | |
| The Boss' Wife | 1986 | | Tony Dugdale |
| The Vidiots | 1986 | TV Movie | Mr. Benningworth |
| Fast Times | 1986 | TV Series | Buck Whitman |
| Tall Tales & Legends | 1986 | TV Series | Governor Peasley |
| Clue | 1985 | | Colonel Mustard |
| George Burns Comedy Week | 1985 | TV Series | |
| California Girls | 1985 | TV Movie | Elliot |
| Lots of Luck | 1985 | TV Movie | Frank Maris |
| O.C. and Stiggs | 1985 | | Pat Coletti |
| Growing Pains | 1984 | | Warren Fitzpatrick |
| Domestic Life | 1984 | TV Series | Martin Crane |
| The Jerk, Too | 1984 | TV Movie | Guest / Gambler (uncredited) |
| Grandpa, Will You Run with Me? | 1983 | TV Movie | Sketch Performer |
| Sunset Limousine | 1983 | TV Movie | Mel Shaver |
| Mr. Mom | 1983 | | Ron |
| Private School | 1983 | | Drug Store Clerk (uncredited) |
| Square Pegs | 1983 | TV Series | Dan Vermillion |
| Twilight Theater | 1982 | TV Movie | |
| Take This Job and Shove It | 1981 | | Dick Ebersol |
| My Bodyguard | 1980 | | Mr. Peache |
| Serial | 1980 | | Harvey Holroyd |
| The T.V. Show | 1979 | TV Movie | Various Characters |
| Taxi | 1979 | TV Series | Roger Chapman |
| America 2-Night | 1978 | TV Series | Barth Gimble |
| FM | 1978 | | Eric Swan |
| Wonder Woman | 1977 | TV Series | Hamlin Rule |
| Fernwood Tonight | 1977 | TV Series | Barth Gimble |
| Mary Hartman, Mary Hartman | 1976-1977 | TV Series | Garth Gimble Barth Gimble |
Miscellaneous
| Title | Year | Status | Character |
| --- | --- | --- | --- |
| 3rd Annual TV Guide Awards | 2001 | TV Special creative consultant | |
| Roseanne | 1991-1992 | TV Series creative consultant - 25 episodes | |
Writer
| Title | Year | Status | Character |
| --- | --- | --- | --- |
| Roseanne | 1991 | TV Series written by - 1 episode | |
| Portrait of a White Marriage | 1988 | written by | |
| Rented Lips | 1988 | writer | |
| The History of White People in America: Volume II | 1986 | TV Movie | |
| The History of White People in America | 1985 | TV Movie | |
| Domestic Life | 1984 | TV Series creator - 10 episodes | |
| The T.V. Show | 1979 | TV Movie | |
| The Chevy Chase National Humor Test | 1979 | TV Movie "Martin Mull" segment | |
| On Location: Martin Mull | 1979 | TV Movie | |
Soundtrack
| Title | Year | Status | Character |
| --- | --- | --- | --- |
| Dads | | TV Series music - 2 episodes, 2013 - 2014 lyrics - 1 episode, 2014 | |
| Sabrina, the Teenage Witch | 1998-1999 | TV Series performer - 3 episodes | |
| Doctor Duck's Super Secret All-Purpose Sauce | 1986 | Video music: "They Never Met" / performer: "They Never Met" / writer: "They Never Met" | |
| Clue | 1985 | performer: "For She's a Jolly Good Fellow" - uncredited | |
| Wonder Woman | 1977 | TV Series performer - 1 episode | |
| The Benny Hill Show | 1976 | TV Series writer - 1 episode | |
Music Department
| Title | Year | Status | Character |
| --- | --- | --- | --- |
| Domestic Life | 1984 | TV Series theme song lyrics by - 1 episode | |
| The T.V. Show | 1979 | TV Movie composer: special musical material | |
| Jump | 1971 | music producer | |
| The 51st State | 1970 | TV Series composer: series theme | |
Producer
| Title | Year | Status | Character |
| --- | --- | --- | --- |
| Rented Lips | 1988 | producer | |
| Clue: Movies, Murder & Mystery | 1986 | TV Movie producer | |
Thanks
| Title | Year | Status | Character |
| --- | --- | --- | --- |
| Tim's Vermeer | 2013 | Documentary love and gratitude to | |
Self
| Title | Year | Status | Character |
| --- | --- | --- | --- |
| D.C. Follies | 1987 | TV Series | Himself |
| Big City Comedy | 1986 | Video documentary | Himself |
| The History of White People in America: Volume II | 1986 | TV Movie | Himself - Host |
| The New Hollywood Squares | 1986 | TV Series | Himself - Panelist (1987-88) |
| Comic Relief | 1986/I | TV Special | Himself |
| Doctor Duck's Super Secret All-Purpose Sauce | 1986 | Video | Himself - Player |
| The History of White People in America | 1985 | TV Movie | Himself - Host |
| Michael Nesmith in Television Parts | 1985 | TV Series | Himself (1985) |
| The Bob Monkhouse Show | 1985 | TV Series | Himself |
| The Funniest Joke I Ever Heard | 1984 | TV Movie | Himself |
| Breakaway | 1984 | TV Series | Himself |
| Tom Cottle: Up Close | 1983 | TV Series | Himself |
| Magic with the Stars | 1982 | TV Movie | Himself |
| The Alan Thicke Show | 1981 | TV Series | Himself |
| Tomorrow Coast to Coast | 1981 | TV Series | Himself |
| The Tom and Dick Smothers Brothers Special II | 1980 | TV Special | Himself |
| The Tom and Dick Smothers Brothers Special I | 1980 | TV Special | Himself |
| Good Morning America | 1980 | TV Series | Himself |
| Hollywood's Greatest Wrap Party | 1979 | TV Movie | Himself |
| Dance Fever | 1979 | TV Series | Himself |
| The Chevy Chase National Humor Test | 1979 | TV Movie | Himself / Special Guest Star |
| Presenting Susan Anton | 1979 | TV Series | Himself |
| The Mike Douglas Show | 1979 | TV Series | Himself - Actor / Comedian |
| The 21st Annual Grammy Awards | 1979 | TV Special | Himself |
| On Location: Martin Mull | 1979 | TV Movie | Himself |
| The $10,000 Pyramid | 1978 | TV Series | Himself - Celebrity Contestant |
| The Hollywood Squares | 1977-1978 | TV Series | Himself - Panelist |
| The Alan Hamel Show | 1977-1978 | TV Series | Himself |
| Rock Music Awards | 1977 | TV Special | Himself |
| New American Bandstand 1965 | 1976 | TV Series | Himself - Comedian |
| Cher | 1975-1976 | TV Series | Himself |
| The Merv Griffin Show | 1975 | TV Series | Himself |
| The Midnight Special | 1975 | TV Series | Himself - Guest |
| Dinah! | 1975 | TV Series | Himself |
| Rock Concert | 1973 | TV Series | Himself |
| In Concert | 1973 | TV Series | Himself |
| 2016 Creative Arts Emmys | 2016 | TV Movie | Himself - Presenter: Outstanding Music Direction / Outstanding Music Composition for a Limited Series, Movie or a Special (Original Dramatic Score) / Outstanding Music Composition for a Series (Original Dramatic Score) / ... |
| Norman Lear: Just Another Version of You | 2016 | Documentary | Himself |
| Good Day L.A. | 2013-2014 | TV Series | Himself |
| Tim's Vermeer | 2013 | Documentary | Himself |
| Fox Fall Preview | 2013 | TV Movie | Himself |
| Inside Comedy | 2013 | TV Series | Himself |
| The Green Room with Paul Provenza | 2010 | TV Series | Himself |
| Kevin Pollak's Chat Show | 2010 | TV Series | Himself |
| The 6th Annual TV Land Awards | 2008 | TV Special | Himself |
| Biography | 2006 | TV Series documentary | Himself |
| The Top 5 Reasons You Can't Blame... | 2005 | TV Series | Himself |
| The Late Late Show with Craig Ferguson | 2005 | TV Series | Himself |
| The Aristocrats | 2005 | Documentary | Himself |
| Cinemania | 2004 | TV Movie | Himself - Host |
| Hollywood Squares | 1998-2004 | TV Series | Himself - Panelist / Himself - Center Square |
| TV Land Awards: A Celebration of Classic TV | 2003 | TV Special documentary | Himself - Pre-Show Co-Host |
| America's Funniest Home Videos | 2002 | TV Series | Himself - Judge |
| The 28th Annual People's Choice Awards | 2002 | TV Special | Himself |
| The Late Late Show with Craig Kilborn | 1999-2001 | TV Series | Himself |
| 3rd Annual TV Guide Awards | 2001 | TV Special | Himself |
| The 20th Century: Yesterday's Tomorrows | 1999 | TV Movie documentary | Himself |
| The Martin Short Show | 1999 | TV Series | Himself |
| The Roseanne Show | 1998 | TV Series | Himself |
| Late Night with Conan O'Brien | 1997 | TV Series | Himself |
| Late Show with David Letterman | 1993-1997 | TV Series | Himself |
| The Drew Carey Show | 1997 | TV Series | Himself |
| Sex, Censorship and the Silver Screen | 1996 | TV Series documentary | Quote Reader |
| The 21st Annual People's Choice Awards | 1995 | TV Special | Himself - Presenter: Favorite Comedy Motion Picture |
| She TV | 1994 | TV Series | Himself (1994) |
| Little Rascals: Mischief Loves Company | 1994 | TV Movie | Himself - Host |
| Intimate Portrait | 1993 | TV Series documentary | Himself |
| The 19th Annual People's Choice Awards | 1993 | TV Special | Himself - Presenter: Favourite Musical Group |
| A '70s Celebration: The Beat Is Back | 1993 | TV Special | Himself |
| Late Night with David Letterman | 1982-1993 | TV Series | Himself / Himself - Guest |
| The Tonight Show with Jay Leno | 1993 | TV Series | Himself |
| Tom Arnold: The Naked Truth 3 | 1993 | TV Special documentary | Himself |
| The Tonight Show Starring Johnny Carson | 1979-1992 | TV Series | Himself / Himself - Guest Host / Himself - Guest |
| The 5th Annual American Comedy Awards | 1991 | TV Special | Himself |
| Tom Arnold: The Naked Truth | 1991 | TV Special documentary | Himself |
| Jerry Lewis MDA Labor Day Telethon | 1990 | TV Series | Himself |
| Happy Birthday, Bugs!: 50 Looney Years | 1990 | TV Movie documentary | Himself |
| It's Garry Shandling's Show. | 1989-1990 | TV Series | Himself |
| All-Star Tribute to Kareem Abdul-Jabbar | 1989 | TV Movie | Himself |
| Live with Kelly and Michael | 1989 | TV Series | Himself |
| Circus of the Stars #13 | 1988 | TV Special documentary | Himself - Ringmaster |
| All-Star Celebration: The '88 Vote | 1988 | TV Movie | Himself - Comedian |
| An All Star Celebration: Vote '88 | 1988 | TV Movie | Himself |
| Memories Then and Now | 1988 | TV Movie documentary | Himself - Host |
| The Smothers Brothers Comedy Hour | 1988 | TV Series | Himself |
| An All-Star Toast to the Improv | 1988 | Video | Himself |
| Martin Mull Live from North Ridgeville, Ohio | 1988 | TV Movie | Himself |
Archive Footage
| Title | Year | Status | Character |
| --- | --- | --- | --- |
| Hollywood Squares | 2010 | Video Game | Himself |
| Classic Stand-Up Comedy of Television | 1996 | TV Special documentary | Himself |
Awards
Won Awards
| Year | Award | Ceremony | Nomination | Movie |
| --- | --- | --- | --- | --- |
| 2016 | Gold Derby TV Award | Gold Derby Awards | Comedy Guest Actor | Veep (2012) |
| 2016 | OFTA Television Award | Online Film & Television Association | Best Guest Actor in a Comedy Series | Veep (2012) |
| 2008 | Innovator Award | TV Land Awards | | Roseanne (1988) |
| 1985 | ACE | CableACE Awards | Comedy Special | The History of White People in America (1985) |
Nominated Awards
| Year | Award | Ceremony | Nomination | Movie |
| --- | --- | --- | --- | --- |
| 2016 | Primetime Emmy | Primetime Emmy Awards | Outstanding Guest Actor in a Comedy Series | Veep (2012) |
| 2001 | Video Premiere Award | DVD Exclusive Awards | Best Supporting Actor | Zack and Reba (1998) |
| 1988 | ACE | CableACE Awards | Writing a Comedy Series | The History of White People in America (1985) |
Source:
IMDb
,
Wikipedia