• Maria Canals-Barrera is an American actress of Cuban descent
• Her net worth is estimated at over $2 million
• She has over 70 acting credits since her career started in 1990
• She is most known for her role in the Disney Channel series "Wizards Of Waverly Place", playing Connie Torres in the "Camp Rock" films, and featuring as Daniela in the ABC sitcom "Cristela"
• She is married to actor/producer David Barrera, and has two daughters, Bridget and Madeleine

Known for movies
Short Info
| | |
| --- | --- |
| Date Of Birth | September 28, 1966 |
| Spouse | David Barrera |
| Fact | Her nephew, Ricky Canals, attended Dade Christian School in Unincorporated Miami Lakes, Florida, but now attends Barbara Goleman Senior High. |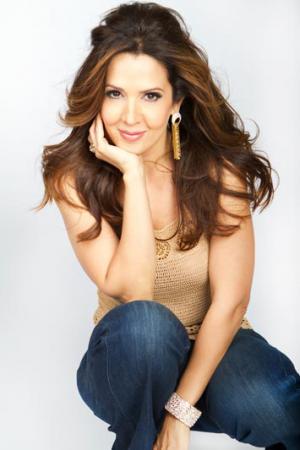 Who is Maria Canals-Barrera?
Maria Pilar Canals-Barrera was born on 28 September 1966 under the sign of Libra, in Miami, Florida USA, of Cuban ancestry. She is a 53-year-old actress and voice actress, probably best recognized for starring in the role of Theresa Russo in the Disney Channel fantasy teen sitcom "Wizards Of Waverly Place", playing Connie Torres in the "Camp Rock" film series, and featuring as Daniela in the ABC sitcom "Cristela".
How rich is she, as of now? Maria Canals-Barrera's Net Worth
As of mid-2020, Maria Canals-Barrera's net worth is estimated at over $2 million, acquired from her years working as an actress both on television and in films.
She has garnered over 70 acting credits since her career started back in 1990.
Early Life, Nationality, Ethnicity
Maria Canals-Barrera spent her early years in her hometown of Miami, where she was raised by her parents; however, their names and professions haven't been revealed to the public yet. It is known that they are Cuban but of Catalan descent; Maria is American by nationality, but belongs to Cuban ethnicity. Maria became interested in acting very early, and took drama classes while she was attending junior high school. She is fluent in both English and Spanish.
Career Beginnings
Maria Canals-Barrera started her acting career when she made her television debut, in the role of Rosina in the episode "La Bizca" of the Fox police procedural series "21 Jump Street", after which she guest-starred as Lori Wechsler in two episodes of the action-adventure series "Super Force" in 1991. Two years later, Maria won the recurring role of Fig in the Fox drama series "Key West", created by David Beaird. It was followed by her portrayals of Mrs. Bobo #2 in the family buddy cop-comedy film "Cop And A Half", directed by Henry Winkler, and Carmen in the made-for-TV comedy "Harlan & Merleen", both in 1993. She then landed the role of young Irene in the 1995 independent drama film "My Family", written and directed by Gregory Nava.
During the same period, she also guest-starred in such TV series, such as "Murder, She Wrote", "Almost Perfect", and "Goode Behavior", among many others.
Rise to Fame and "Justice League"
Maria came to prominence when she was selected to play the main role of Carmen Cruz in the sitcom "The Tony Danza Show", aired on NBC for a season from 1997 through 1998, after which she voiced Mercedes 'Meche' Colomar for the video game "Grim Fandango".
Maria won the recurring role of Yolanda in the Showtime comedy-drama series "Beggars and Choosers" in 1999. Between 2000 and 2003, she provided the voice to Shelly Sandoval / Hawkgirl for the superhero animated series "Static Shock", broadcast on the Kid's WB network.
At the same time, Maria continued to work on other television and film projects, and featured as Adinah in Joe Roth's 2001 romantic comedy "America's Sweethearts", alongside Julia Roberts and Catherine Zeta-Jones, after which he did her voice-over of Sunset Boulevardez in the Disney Channel animated sitcom "The Proud Family" (2001-2005), which she would reprise in "The Proud Family Movie" in 2005. Maria also reprised her role as Shelly Sandoval / Hawkgirl in the Cartoon Network superhero animated series "Justice League" (2001-2004), and its sequel entitled "Justice League Unlimited" (2004-2006). Meantime in 2002, she was Sophia in the adventure comedy "The Master Of Disguise", and Christy in the PBS sitcom "American Family".
In the next year, she featured as Esme Palomares in Christopher Hampton's drama historical film "Imagining Argentina", alongside Antonio Banderas and Emma Thompson. Between 2004 and 2007, Maria voiced Paulina in the Nickelodeon animated action adventure series "Danny Phantom".
Continued Success
In 2007, Maria joined the main cast of the fantasy teen sitcom "Wizards Of Waverly Place", broadcast on the Disney Channel. She portrayed Theresa Russo from 2007 to 2012, which gained her enormous recognition, and would later reprise the role in the 2009 Disney Channel comedy-drama fantasy film "Wizards Of Waverly Place: The Movie", which earned her the 2010 Imagen Award for Best Supporting Actress – Television.
Moreover, she also landed the role of Connie Torres in the Disney Channel Original Movies "Camp Rock" (2008), and its sequel "Camp Rock 2: The Final Jam" (2010), starring next to Demi Lovato. In 2011, Maria featured as Lala Pinedo in the romantic comedy "Larry Crowne", opposite Julia Roberts and Tom Hanks, and voiced She-Hulk in two video games – "Marvel Vs. Capcom 3: Fate Of Two Worlds" and "Ultimate Marvel Vs. Capcom 3". Thereafter, she voiced Ellen Yindel in the direct-to-video animated superhero film titles – "Batman: The Dark Knight Returns – Part 1" (2012) and "Batman: The Dark Knight Returns – Part 2" (2013).
"Cristela" and Recent Projects
Between 2014 and 2015, Maria appeared in the main role of Daniela in the ABC sitcom "Cristela", created by Cristela Alonzo and Kevin Hench, after which in 2015, she voiced Hawkgirl for the video game "Infinite Crisis". She then featured as Catherine Thawley in the Christian drama film "God's Not Dead 2", which was followed by her portrayal of Angela in the made-for-TV comedy "A Bronx Life", both in 2016. During the same year, she voiced Rio Morales in several episodes of the Disney XD superhero animated series "Ultimate Spider-Man", after which she guest-starred in such TV series as "Last Man Standing", "The Big Bang Theory", and "Sofia The First".
In 2017, Maria provided her voice to Dr. Vargas in the animated sci-fi fantasy "Vixen: The Movie", and featured as Irene Anderson in the made-for-TV family romance "The Wedding Do Over". During the next few years, she guest-starred in such TV series as "Knight Squad" and "Fuller House". Her latest big screen feature came in 2019, when she landed the role of Bonnie in the drama "Sweet Inspirations", directed by Brittany Yost.
Appearance and Vital Statistics
Maria Canals-Barrera has long light brown hair and dark brown eyes. She stands at a height of 5ft 6ins (1.68m), while she weighs around 148lbs (67kgs), her body type is slim, and her vital statistics are 38-27-38. Her bra size is 42D, dress size 8 (US) and shoe size 10 (US).
Happy 18th Wedding Anniversary to @david_barrera, the love of my life. U r more than I could have hoped for or imagined. Jeremiah 29:11! pic.twitter.com/COEKi6Sszi

— Maria Canals-Barrera (@Maria_CB) January 17, 2017
Husband David Barrera and Daughters
Maria Canals-Barrera is a married woman. Her husband is famous actor and producer David Barrera, best recognized for portraying Gunnery Sgt. Ray 'Casey Kasem' Griego in the HBO war drama mini-series "Generation Kill". After dating for two years, the couple exchanged their wedding vows at a ceremony held on 16 January 1999.
They are the parents of two daughters. She gave birth to their first daughter, named Bridget Barrera, in 2003, and two years later they welcomed their second daughter they named Madeleine Barrera – both are now also involved in the film industry. Their current residence is in Los Angeles, California.
General Info
| | |
| --- | --- |
| Full Name | María Canals Barrera |
| Date Of Birth | September 28, 1966 |
| Height | 1.68 m, 1.68 m |
| Profession | Voice Actor, Singer, Singer, Voice Actor |
| Education | University of Miami, University of Miami |
| Nationality | American, American |
Family
| | |
| --- | --- |
| Spouse | David Barrera |
| Children | Bridget Barrera, Madeleine Barrera, Bridget Barrera, Madeleine Barrera |
Accomplishments
| | |
| --- | --- |
| Awards | ALMA Award for Favorite TV Actress - Supporting Role, ALMA Award for Favorite TV Actress - Supporting Role |
| Nominations | ALMA Award for Favorite TV Actress - Comedy, ALMA Award for Favorite TV Actress - Comedy |
| Movies | Wizards of Waverly Place: The Movie, Camp Rock, Camp Rock 2: The Final Jam, God's Not Dead 2, Larry Crowne, The Master of Disguise, Imagining Argentina, America's Sweethearts, The Proud Family Movie, Scooby-Doo! and the Monster of Mexico, Batman: The Dark Knight Returns, Part 2, Cop and a Half, Memb... |
| TV Shows | Cristela, Wizards of Waverly Place, Danny Phantom, Justice League Unlimited, Justice League, The Tony Danza Show, Members Only, Cristela, Wizards of Waverly Place, Danny Phantom, Justice League Unlimited, Justice League, The Tony Danza Show |
Social profile links
Facts
| # | Fact |
| --- | --- |
| 1 | Gave birth to her 2nd child, a daughter Madeleine Barrera, with her husband David Barrera. [2005] |
| 2 | Gave birth to her 1st child, a daughter Bridget Barrera, with her husband David Barrera. [2003] |
| 3 | Her nephew, Ricky Canals, attended Dade Christian School in Unincorporated Miami Lakes, Florida, but now attends Barbara Goleman Senior High. |
| 4 | Is of Cuban descent. |
| 5 | When casting the Hawkgirl character on Justice League (2001), the casting department looked for an actress with an accent, in order to make Hawkgirl sound more unique since she was an alien. Therefore Maria was chosen in part for her Hispanic accent. |
Pictures
Movies
Actress
| Title | Year | Status | Character |
| --- | --- | --- | --- |
| God's Not Dead 2 | 2016 | | Catherine Thawley |
| Cristela | 2014-2015 | TV Series | Daniela |
| Infinite Crisis | 2015 | Video Game | Hawkgirl (voice, uncredited) |
| Members Only | 2015 | TV Movie | Hilda |
| Baby Daddy | 2014 | TV Series | Carol Beltran |
| Night of the Hipsters | 2013 | Short | Barbara |
| The Wizards Return: Alex vs. Alex | 2013 | TV Movie | Theresa Russo |
| Batman: The Dark Knight Returns, Part 2 | 2013 | Video | Ellen Yindel (voice, as Maria Canals) |
| Pound Puppies | 2012 | TV Series | Dr. Trudy |
| Batman: The Dark Knight Returns, Part 1 | 2012 | Video | Ellen Yindel (voice, as Maria Canals) |
| Wizards of Waverly Place | 2007-2012 | TV Series | Theresa Russo |
| Larry Crowne | 2011 | | Lala Pinedo |
| Generator Rex | 2011 | TV Series | Valentia |
| Marvel vs. Capcom 3: Fate of Two Worlds | 2011 | Video Game | She-Hulk (voice) |
| Camp Rock 2: The Final Jam | 2010 | TV Movie | Connie |
| Wizards of Waverly Place: The Movie | 2009 | TV Movie | Theresa Russo |
| Special Agent Oso | 2009 | TV Series | |
| Camp Rock | 2008 | TV Movie | Connie Torres (as Maria Canals Barrera) |
| The Boondocks | 2005-2007 | TV Series | Costa Rican Woman / Spanish TV Reporter |
| The Loop | 2007 | TV Series | Agent Denise |
| Handy Manny | 2006 | TV Series | Peggy Salazar |
| Danny Phantom | 2004-2006 | TV Series | Paulina / Big Headed Kitty Ghost / Young Mom / ... |
| Justice League | 2001-2006 | TV Series | Shayera Hol Hawkgirl Fire ... |
| George Lopez | 2006 | TV Series | Claudia |
| The Proud Family Movie | 2005 | TV Movie | Sunset Boulevardez (voice, as Maria Canals) |
| The Proud Family | 2001-2005 | TV Series | Sunset Boulevardez |
| Curb Your Enthusiasm | 2004 | TV Series | Dalilah the Hygienist |
| Miss Match | 2003 | TV Series | Store Manager |
| Scooby-Doo and the Monster of Mexico | 2003 | Video | Sofia Otero / Old Woman #2 (voice, as Maria Canals) |
| Imagining Argentina | 2003 | | Esme Palomares (as Marí'a Canals) |
| Static Shock | 2000-2003 | TV Series | Shelly Sandoval Shayera Hol Hawkgirl ... |
| The Master of Disguise | 2002 | | Sophia (as Maria Canals) |
| American Family | 2002 | TV Series | Christy |
| Bad Boy | 2002 | | Woman at Bar (as Maria Canals) |
| America's Sweethearts | 2001 | | Adinah (as Maria Canals) |
| The Brothers Garcia | 2001 | TV Series | Ms. Azteca |
| Popular | 2001 | TV Series | Candy Box |
| That's Life | 2000 | TV Series | |
| Beggars and Choosers | 1999 | TV Series | Yolanda |
| Grim Fandango | 1998 | Video Game | Mercedes 'Meche' Colomar (voice, as Maria Canals) |
| The Tony Danza Show | 1997-1998 | TV Series | Carmen Cruz |
| Veronica's Closet | 1998 | TV Series | |
| Caroline in the City | 1998 | TV Series | Maria |
| Goode Behavior | 1996 | TV Series | Denise |
| Almost Perfect | 1995 | TV Series | Carmen |
| My Family | 1995 | | Young Irene (as Maria Canals) |
| Murder, She Wrote | 1994 | TV Series | Carmen |
| Viper | 1994 | TV Series | Carla |
| Marielena | 1994 | TV Series | Nancy |
| Harlan & Merleen | 1993 | TV Movie | Carmen (as Maria Canals) |
| Cop & ½ | 1993 | | Mrs. Bobo #2 (as Maria Canals) |
| Key West | 1993 | TV Series | Fig |
| Super Force | 1991 | TV Series | Lori Wechsler |
| 21 Jump Street | 1990 | TV Series | Rosina |
| The Wedding Do Over | 2017 | TV Movie post-production | Irene Anderson |
| The Big Bang Theory | 2016 | TV Series | Issabella |
| Last Man Standing | 2016 | TV Series | Sheryl |
| Ultimate Spider-Man | 2016 | TV Series | Rio Morales |
| A Bronx Life | 2016 | TV Movie | Angela |
Soundtrack
| Title | Year | Status | Character |
| --- | --- | --- | --- |
| Cristela | 2014 | TV Series performer - 1 episode | |
Self
| Title | Year | Status | Character |
| --- | --- | --- | --- |
| The 41st Annual People's Choice Awards | 2015 | TV Special | Herself |
| The 83rd Annual Hollywood Christmas Parade | 2014 | TV Movie | Herself |
| Q N' A with Mikki and Shay | 2013 | TV Series | Herself |
| Studio 3 Hollywood Up Close | 2013 | TV Series | Herself - Guest |
| Home & Family | 2013 | TV Series | Herself - Guest |
| Marie | 2013 | TV Series documentary | Herself |
| 81st Annual Hollywood Christmas Parade | 2012 | TV Movie | Herself |
| Hollywood Uncensored with Sam Rubin | 2012 | TV Series | Herself - Panelist |
| 2012 ALMA Awards | 2012 | TV Special | Herself |
| Chiller 13: Horror's Creepiest Kids | 2011 | TV Movie documentary | Herself |
| 2011 ALMA Awards | 2011 | TV Special | Herself |
| The 36th Annual Gracie Awards | 2011 | TV Special | Herself |
| Piper's QUICK Picks | 2011 | TV Series | Herself - Guest |
| Nickelodeon's Kids Choice Awards 2011 | 2011 | TV Special | Herself |
| KTLA Morning News | 2010-2011 | TV Series | Herself |
| Kinect Family Video Diaries | 2010 | TV Series | Herself |
| 79th Annual Hollywood Christmas Parade | 2010 | TV Movie | Herself |
| Road to Camp Rock 2: The Final Jam | 2010 | TV Series | Herself / Connie Torres |
| Nickelodeon Kids' Choice Awards 2010 | 2010 | TV Special | Herself |
| Wizards of Waverly Place: Wiz Pix | 2009 | Video documentary short | Herself |
| Disney 365 | 2008 | TV Series documentary | |
| 2002 ALMA Awards | 2002 | TV Special | Herself |
Archive Footage
| Title | Year | Status | Character |
| --- | --- | --- | --- |
| Wizards on Deck with Hannah Montana | 2009 | Video | Theresa Russo (as Maria Canals Barrera) |
| Wizards of Waverly Place: Fashionista Presto Chango | 2009 | Video documentary short | Theresa Russo |
| Justice League | 2005 | TV Series | Shayera Hol |
Awards
Won Awards
| Year | Award | Ceremony | Nomination | Movie |
| --- | --- | --- | --- | --- |
| 2011 | ALMA Award | ALMA Awards | Favorite TV Actress - Supporting Role | Wizards of Waverly Place (2007) |
| 2010 | Imagen Award | Imagen Foundation Awards | Best Supporting Actress - Television | Wizards of Waverly Place: The Movie (2009) |
| 2002 | ALMA Award | ALMA Awards | Outstanding Supporting Actress in a Television Series | The Brothers Garcia (2000) |
Nominated Awards
| Year | Award | Ceremony | Nomination | Movie |
| --- | --- | --- | --- | --- |
| 2015 | Imagen Award | Imagen Foundation Awards | Best Supporting Actress - Television | Cristela (2014) |
| 2014 | BTVA Special/DVD Voice Acting Award | Behind the Voice Actors Awards | Best Vocal Ensemble in a TV Special/Direct-to-DVD Title or Theatrical Short | Batman: The Dark Knight Returns, Part 2 (2013) |
| 2013 | BTVA Special/DVD Voice Acting Award | Behind the Voice Actors Awards | Best Vocal Ensemble in a TV Special/Direct-to-DVD Title or Theatrical Short | Batman: The Dark Knight Returns, Part 1 (2012) |
| 2011 | Imagen Award | Imagen Foundation Awards | Best Supporting Actress - Television | Wizards of Waverly Place (2007) |
| 2009 | ALMA Award | ALMA Awards | Actress in Television - Comedy | Wizards of Waverly Place (2007) |
| 2009 | Imagen Award | Imagen Foundation Awards | Best Supporting Actress/Television | Wizards of Waverly Place (2007) |
| 2008 | ALMA Award | ALMA Awards | Outstanding Female Performance in a Comedy Television Series | Wizards of Waverly Place (2007) |
| 2008 | Imagen Award | Imagen Foundation Awards | Best Supporting Actress- Television | Wizards of Waverly Place (2007) |
| 1998 | ALMA Award | ALMA Awards | Outstanding Actress in a Comedy Series | The Tony Danza Show (1997) |
Source:
IMDb
,
Wikipedia