• Jason London is an American television and film actor, known for "Dazed and Confused" and "The Rage: Carrie 2".
• He has an identical twin brother and a late sister.
• His career began with a role in "The Man in the Moon" and he later had roles in "To Wong Foo Thanks for Everything, Julie Newmar" and "The Rage: Carrie 2".
• He was married to actress Charlie Spradling from 1997-2011 and Sofia Karstens from 2011-2014.
• He was arrested for a bar brawl in 2015 and has an estimated net worth of $800,000.

Known for movies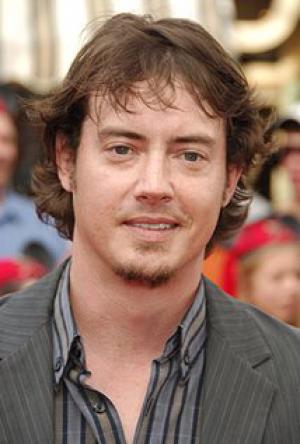 Jason London is an American television and film actor, perhaps best known for starring in the films "Dazed and Confused" as Randall "Pink" Floyd, and in "The Rage: Carrie 2" as Jesse.
Early Life and Educational Background
Jason Paul London was born on the 7th November 1972, in San Diego, California, USA, to Debbie Osborn and Frank London—a waitress and sheet metal worker, respectively. He has an identical twin brother named Jeremy London, and a now deceased younger sister named Dedra. They lived in Wanette, Oklahoma with their mother and sister after their parents' divorce, then relocated to Desoto, Texas during his middle school, where he attended Desoto High School. At school, the London twins were good at speech, drama and athletics, and later joined their sister at a drama and modelling school in Dallas, Texas.
Dedra London passed away in 1992 as a result of a traffic accident, and was laid to rest at Hooker Cemetery in Oklahoma.
Career
Actor
Jason made his acting debut with a role in "The Man in The Moon", alongside Reese Witherspoon, during the summer of his junior year in high school. Initially, he was there to drive Jeremy to audition for the role, but at the last minute he decided to audition too. Surprisingly, Jason was given the role and Jeremy became his stunt double. '… he talked me into driving him. I didn't want to go because I had a date with my girlfriend, but I was the one who ended up getting the part', he said of the role. He moved to Los Angeles to further his acting career, starring in "False Arrest", "December" and "Country Estates" before his big break in 1993 in "Dazed and Confused", alongside Matthew McConaughey and Ben Affleck.
He played Randall "Pink" Floyd, a dissatisfied high school quarterback to much critical appreciation and so fame, winninng "Best Youth Actor Co-Starring in a Motion Picture" at the Young Artists Awards that year. London went on to appear in the films "Tales From the Crypt", "A Matter of Justice" and "Aerosmith: Amazing", and the TV shows "Night Visions", "7th Heaven" and "Jason and the Argonauts". Other his popular roles were as Bobby Ray in "To Wong Foo Thanks for Everything, Julie Newmar" and Jesse Ryan in "The Rage: Carrie 2". He had minor roles in "Scandal", "NCIS", "Grey's Anatomy" and "Ghost Whisperer" as well as the films "Dracula II: Ascension", "Dracula III: Legacy", "My First Miracle" and "Roswell FM". Jason had recurring roles in "Shark Island", "The Wishing Well" and "Monsterwolf" to name a few. His most recent roles are in "Trafficked", "Nightworld", and "Full Count" in 2020.
Relationships
Marriage to Charlie Spradling and Divorce
The details of the couple's initial meeting and relationship remain unclear. However, it is known that Jason dated actress Charlie Spradling for two years prior to tying the knot in February of 1997. The marriage was to be short-lived thanks to a separation in 2002, but they did not officially divorce until the 18th of March, 2011. The couple share a daughter named Cooper London who remains in sole legal and physical custody of her mother. Jason, —who was ordered to pay $1000 a month in child support— filed a petition to modify the amount of child support claiming unemployment. He also pays a tax liability of $700 per month which wasn't included in the original settlement. According to his declaration, '… If I am paying the full $700/month, I cannot afford another $1,000 on top of that'.
Who is Charlie Spradling?
Charlie Lynn Spradling was born in September of 1968, in Forth Worth, Texas, US.
There is not much information available on her early years, family and educational background, until in her teen years she joined the local children's theater group, and performed in plays around her hometown for nine years. She later shifted to Hollywood, Los Angeles to pursue a full-time professional career in acting.
Her television debut was in 1985 in the television show "Growing Pains", and her debut in film was in "The Blob" in 1988. She starred in television shows such as, "Full House", "The Bradys" and "Dead at 21" as well as the movies, "Wild at Heart", "Ski School" and "Bad Channels" in supporting roles. She earned a lead role in 1993 with "To Sleep With a Vampire", and was then cast in more films, including "Convict 672", "Broken Vessels" and "$pent".
Her final role was in "A Midsummer Nights Rave" in 2002, after which she decided to drop acting, concluding a fifteen-year long career.
Charlie ventured into publishing shortly thereafter, became a senior executive at Pasadena Magazine as well as co-founder of the salad company, Stacked Sally, LLC. Additionally, she assisted in the design and launch of the direct mail publication, "The Arroyo Monthly".
Marriage and Divorce from Sofia Karstens
After his brother introduced the two in 2008, Jason and Sofia became best friends and then lovers. Eventually, London proposed to the Canadian actress in November of 2010 with her grandmother's ring, and tied the knot on the 16th of July the next year, in a private ceremony at Sofia's parents' home in North Hero, Vermont before moving into their home in Los Angeles to continue with their individual careers.
London reminisced, 'It was a fairytale… I wish we could have slowed down time a little bit. It goes by so fast'. Just three years later, Sofia filed for legal separation from London. According to TMZ, '… It's unclear why Sofia decided to end things … but we're guessing his arrest last year factored in — the one where he was arrested for disorderly conduct/fighting and assault. Jason and Sofia released a joint statement saying they love and respect each other … but feel the breakup is necessary to "focus on some growth independently."
Who is Sofia Karstens?
Sofia Jeanne Karstens is a Canadian film and television actress, well known for her roles in "Bad Blood", "The Greatest Script Ever Written" and "Lovelace". She graduated from the New York Universoty's Tisch School of Arts, then made her film debut in 1998 with "The Census Taker", and on television in the series "Sunset Beach" the following year.
Sofia has appeared in a number of films and shows since, including "Psych", "Chicago 8", "Crimes of the Mind" and most recently, "The Nurse".
Hobbies, Favorite Things and Interesting Facts
When Jason returned to school after filming for "The Man in The Moon", his peers wouldn't believe that he'd done a movie. His twin said, '… for a long time they assumed we were lying. They didn't want to believe it because we lived in a trailer park, and they thought we were just poor little trailer trash'. Eventually, they realized that the twins were telling the truth, and treated them differently.
In 2010, Jeremy London filed restraining orders against his mother and brother after they expressed doubts about his kidnapping. The twin was kidnapped at gun point and forced to do drugs in Palm Springs.
His attorney said, 'Jeremy filed these orders against his family for them to stop giving unauthorized interviews to the press… what they've said is false, misleading and harmful to his personal reputation and career'.
Bar Brawl and Consequent Arrest
In April of 2015, London was arrested at the Martini Ranch in Scottsdale, Arizona for a violent outburst. According to the police report, the brawl occured after Jason allegedly refused to apologize for sneezing in a man's face, and punched him instead. When bouncers attempted to break-up the fight, London hit them too, causing them to retaliate in an attempt to 'defend themselves' against the actor. Apparently, he became aggressive towards the paramedics who tried to treat his wounds. The report stated 'London showed obvious signs and symptoms of extreme alcohol impairment' and he was charged with disorderly conduct and assault with intent to injure. On the way to jail, a police officer saw Jason 'lean to the left and defecate in his pants'.
The actor defended himself on Twitter saying, 'Some guy thought I was hitting on his girl and had me jumped," London tweeted. "My wife was in the next room, had no idea what even happened… The truth will come out and you will see'. Jason's injuries included 'a right orbital fracture, a right maxillary sinus fracture, multiple contusions, multiple hematomas and concussion', People reported.
Appearance and Clothing Style
Jason is a male of Caucasian ethnicity and American nationality, who has a height of 5ft 10ins (1.8m) and weighs 155lbs (70kgs). He has piercing blue eyes and dark brown hair. As of 2020, he is 48 years old.
Net Worth and Salary.
As of mid-2020, the net worth of Jason London is estimated to be around $800,000, accumulated from his years of acting; his yearly income varies according to his commitments. Regardless, this figure is expected to rise assuming that he continues to appear in films and television series.
General Info
| | |
| --- | --- |
| Full Name | Jason London |
| Net Worth | $14 Million |
| Date Of Birth | November 7, 1972 |
| Height | 1.8 m |
| Profession | Film producer, Actor |
| Nationality | American |
Family
| | |
| --- | --- |
| Spouse | Sofia Karstens (m. 2011), Charlie Spradling (m. 1997–2011) |
| Children | Cooper London |
| Parents | Debbie Osborn, Frank London |
| Siblings | Jeremy London, Dedra London |
Accomplishments
| | |
| --- | --- |
| Movies | Dazed and Confused, The Man in the Moon, The Rage: Carrie 2, Out Cold, My Teacher's Wife, To Wong Foo, Thanks for Everything! Julie Newmar, Jason and the Argonauts, Dracula II: Ascension, Dracula III: Legacy, Broken Vessels, Poor White Trash, All Roads Lead Home, Snow Beast, Wasabi Tuna, Fall Time, ... |
Social profile links
Quotes
| # | Quote |
| --- | --- |
| 1 | [on his role in Dazed and Confused (1993)] To play "Pink", I had to lose a lot of maturity that I gained . . . lose lovers, lose experiences . . . I had to go back to being that unaware person again. |
Facts
Pictures
Movies
Actor
| Title | Year | Status | Character |
| --- | --- | --- | --- |
| Storefront | 2017 | post-production | Max |
| The Second Coming of Christ | 2017 | completed | John Zachary |
| The Horse Dancer | 2017 | post-production | Sheriff Dave |
| After School Special | 2017 | completed | Bob Kent |
| Spoken Word | 2016 | Short completed | Officer Owens |
| Branded | 2016/I | completed | Edwin |
| Nightworld | 2016 | completed | Brett |
| Trafficked | 2016/I | completed | Roy |
| Cecil | | post-production | Tim |
| As Far as the Eye Can See | 2016 | | Jack Ridge |
| My First Miracle | 2016 | | Father Lawrence |
| Dam Sharks | 2016 | TV Movie | Tanner Brooks |
| Amanda and the Fox | 2016 | | Amanda's Dad |
| Before You Say I Do | 2016 | TV Movie | Burt |
| Enter the Fist and the Golden Fleece | 2016 | | Lightning Leg |
| Love in Tokyo | 2015 | | Joey |
| Zombie Shark | 2015 | TV Movie | Maxwell Cage |
| Awaken | 2015 | | Rich |
| Wiener Dog Internationals | 2015 | | Phil Jack |
| Untold | 2014/II | | Jerry |
| Roswell FM | 2014 | | Kurt Buzlerd |
| Major Crimes | 2013 | TV Series | Chris Harris |
| Wiener Dog Nationals | 2013 | | Phil Jack |
| Hero Factory | 2012-2013 | TV Series | Nathan Evo |
| The Accidental Missionary | 2012 | | Ross Turner |
| Scandal | 2012 | TV Series | Skip Pierce |
| Fatal Call | 2012 | | Mitch Harwell |
| A Night of Nightmares | 2012 | | Phil Crater |
| Dallas | 2012 | TV Series | Rick Lobell |
| Smitty | 2012 | | Russell |
| Black Box | 2012/II | | Jason |
| Snow Beast | 2011 | | Barry |
| Tomorrow's End | 2011 | | Jack |
| Storm War | 2011 | | David Grange |
| The Lamp | 2011 | | Stanley Walters |
| The Greatest Script Ever Written | 2011 | Short | Scott |
| Hindsight News | 2011 | TV Series | Mikey C. |
| Shooting for Something Else | 2011 | Short | Jack |
| Mask Maker | 2011 | | Arthur Brown |
| 51 | 2011 | | Aaron 'Shoes' Schumacher |
| Lucy | 2011 | Video short | The Boss |
| The Black Belle | 2010 | | Jason London |
| The Putt Putt Syndrome | 2010 | | Johnny |
| Monsterwolf | 2010 | TV Movie | Yale |
| NCIS | 2010 | TV Series | Dwight Kasdan |
| The Terror Experiment | 2010 | | Cale |
| A Golden Christmas | 2009 | | Mitch |
| The Wishing Well | 2009 | TV Movie | Mark Jansen |
| Sutures | 2009 | | Detective Zane |
| The Devil's Tomb | 2009 | | Hicks |
| The Evolution of Ethan Baskin | 2009 | Short | Ethan Baskin |
| Saving Grace | 2007-2008 | TV Series | Randy Matsin |
| Ghost Whisperer | 2008 | TV Series | Dr. Ryan Heller |
| Killer Movie | 2008 | | Mike |
| All Roads Lead Home | 2008 | | Cody |
| Showdown at Area 51 | 2007 | | Jake Townsend |
| Who's Your Monkey? | 2007 | | Bobby |
| Grey's Anatomy | 2007 | TV Series | Jeff Pope |
| Adventures of Johnny Tao | 2007 | | Jimmy |
| Wildfire | 2005-2007 | TV Series | Bobby |
| The Adventures of Johnny Tao: A Kung Fu Fable | 2006 | Video | |
| Criminal Minds | 2006 | TV Series | William Lee |
| Glass House: The Good Mother | 2006 | Video | Ben Koch |
| Greed | 2006 | | Robert |
| The Prophecy: Forsaken | 2005 | Video | Simon |
| Dracula III: Legacy | 2005 | Video | Luke |
| The Prophecy: Uprising | 2005 | Video | Simon |
| Out of the Woods | 2005 | TV Movie | Matt Fleming |
| CSI: Crime Scene Investigation | 2004 | TV Series | Keith Garbett |
| Identity Theft: The Michelle Brown Story | 2004 | TV Movie | Justin |
| To Kill a Mockumentary | 2004 | Video | Tucker |
| Wasabi Tuna | 2003 | | Evan |
| Grind | 2003 | | Jimmy Wilson |
| Dracula II: Ascension | 2003 | Video | Luke |
| Last Stand | 2003 | Short | Pvt. James Cavanagh |
| 7th Heaven | 2003 | TV Series | Sid Hampton |
| A Midsummer Night's Rave | 2002 | | Stosh |
| Star Wars: Jedi Starfighter | 2002 | Video Game | Sol Sixxa (voice) |
| Out Cold | 2001 | | Rick Rambis |
| Night Visions | 2001 | TV Series | Richard Lansky (segment "The Bokor") |
| The Hound of the Baskervilles | 2000 | TV Movie | Sir Henry |
| $pent | 2000 | | Max |
| Poor White Trash | 2000 | | Brian Ross |
| Jason and the Argonauts | 2000 | TV Mini-Series | Jason |
| My Teacher's Wife | 1999 | | Todd Boomer |
| The Rage: Carrie 2 | 1999 | | Jesse Ryan |
| Alien Cargo | 1999 | TV Movie | Christopher 'Chris' McNiel |
| Frontline | 1999 | | Robert |
| Broken Vessels | 1998 | | Tom |
| Mixed Signals | 1997 | | Alex |
| Friends 'Til the End | 1997 | TV Movie | Simon |
| Countdown | 1996 | | Chris Murdoch |
| If These Walls Could Talk | 1996 | TV Movie | Kevin Donnelly (segment "1952") |
| The Barefoot Executive | 1995 | TV Movie | |
| To Wong Foo Thanks for Everything, Julie Newmar | 1995 | | Bobby Ray |
| The Outer Limits | 1995 | TV Series | Jay Patton |
| Fall Time | 1995 | | Tim |
| Safe Passage | 1994 | | Gideon Singer |
| Aerosmith: Big Ones You Can Look at | 1994 | Video | Teenage Boy (video 'Amazing') |
| Aerosmith: Crazy | 1994 | Video short | |
| Aerosmith: Amazing | 1993 | Video short | Teenage Boy |
| A Matter of Justice | 1993 | TV Movie | Chris |
| Tales from the Crypt | 1993 | TV Series | Henderson |
| I'll Fly Away: Then and Now | 1993 | TV Movie | Nathaniel Bedford |
| Dazed and Confused | 1993 | | Pink |
| Country Estates | 1993 | TV Movie | Adam Reed |
| December | 1991 | | Russell Littlejohn |
| False Arrest | 1991 | TV Movie | Eric |
| The Man in the Moon | 1991 | | Court Foster |
| Blood Ties | 1991 | TV Movie | Cody Puckett |
Producer
| Title | Year | Status | Character |
| --- | --- | --- | --- |
| The Putt Putt Syndrome | 2010 | executive producer | |
| To Kill a Mockumentary | 2004 | Video co-producer | |
| Last Stand | 2003 | Short co-producer | |
Director
| Title | Year | Status | Character |
| --- | --- | --- | --- |
| Scrabble Guys | 2014 | TV Series | |
Writer
| Title | Year | Status | Character |
| --- | --- | --- | --- |
| Scrabble Guys | 2014 | TV Series writer | |
Assistant Director
| Title | Year | Status | Character |
| --- | --- | --- | --- |
| Monsters Anonymous | 2016/I | Short first assistant director | |
Thanks
| Title | Year | Status | Character |
| --- | --- | --- | --- |
| Shade | 2006 | Short special thanks | |
Self
| Title | Year | Status | Character |
| --- | --- | --- | --- |
| Classic Hollywood Cinemas | 2016 | Documentary | Himself |
| 101 Favorite Stars Way Back When | 2007 | TV Mini-Series documentary | Himself |
| How2 Make It in Film and Television | 2004 | Video documentary | Himself |
| Out Cold: Greetings from Bull Mountain | 2004 | Video documentary short | Himself |
Archive Footage
| Title | Year | Status | Character |
| --- | --- | --- | --- |
| What I Learned About... From the Movies | 2007 | TV Series | Himself |
| 100 Greatest Teen Stars | 2006 | TV Mini-Series | Himself |
Awards
Won Awards
| Year | Award | Ceremony | Nomination | Movie |
| --- | --- | --- | --- | --- |
| 2015 | Jury Award | Hoboken International Film Festival | Best Supporting Actor | A Perfect Vacation (2015) |
Nominated Awards
| Year | Award | Ceremony | Nomination | Movie |
| --- | --- | --- | --- | --- |
| 1994 | Young Artist Award | Young Artist Awards | Best Youth Actor Co-Starring in a Motion Picture Drama | Dazed and Confused (1993) |
Source:
IMDb
,
Wikipedia