Known for movies
Short Info
| | |
| --- | --- |
| Net Worth | $2 million |
| Date Of Birth | October 20, 1971 |
| Fact | His Priceline commercial, in which he impersonates William Shatner, aired twice during the 2009 Super Bowl. |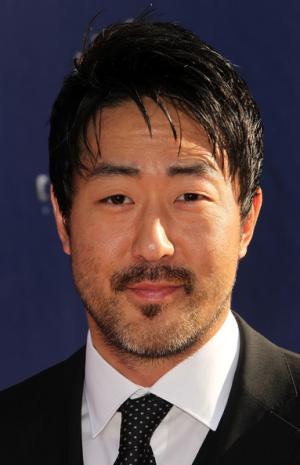 Who is Kenneth Choi?
Kenneth Choi was born on 20 October 1971, in Chicago, Illinois, USA, and is an actor, known for his work in a variety of popular films and television programs. He appeared in "The Wolf of Wall Street", "Spider-Man: Homecoming", and "Captain America: The First Avenger". He was also a prominent character in the series "Sons of Anarchy", in which he played Henry Lin.
The Wealth of Kenneth Choi
As of early-2020, Kenneth Choi's net worth is estimated to be over $2 million, earned through a successful career in acting. He's been working as an actor since 1998, and has also done voice acting, including on a few video game projects. He's also appeared in a music video.
Early Life and Education
Kenneth's parents were Korean immigrants who moved to Chicago in search of better opportunities. His father was a businessman, and also taught engineering classes in university. His mother worked as a nurse, but after their children were born, she opted to stay at home, raising the kids. He grew up as the middle child of three – he attended Brookwood School District 167.
Afterwards he attended Homewood-Flossmoor High School, where he showed skill at various athletic activities. He was a part of the school's gymnastics team, even setting a record for the pommel horse, and also participated in cross-country events.
At this time, he discovered and developed an interest in acting which his father did not approve of, because he didn't feel that it was a career that could be sustainable in the long run. He preferred Kenneth to pursue something like accounting, and he did so, enrolling at Purdue University to study the degree. However, he felt dissatisfied and dropped out of school to pursue his dream.
Acting Beginnings
By choosing his acting path he had to cut all ties with his family, and so left his hometown, moving to Portland, Oregon. Having no experience, he worked at a local video store while taking up lessons with local acting teachers.
Eventually, he landed his first role in the Disney Channel movie "Halloweentown" which saw him work alongside Debbie Reynolds. Now confident in his abilities, he relocated to Los Angeles in 1999, to find more opportunities.
Eventually, more film work started coming his way as he appeared in "Deep Core", "Time Cop 2: the Berlin Decision", and "Harsh Times". He also gained consistent work on television, mainly guest roles as seen in "Roswell", "The King of Queens", "Crossing Jordan", and "House". In 2008, his popularity started to increase as he was cast as one of the regulars in the television series "Sons of Anarchy", which follows the lives of an outlaw motorcycle club who live in a fictional town in California.
The show explored themes such as racism, vigilantism, and corruption, and received good reviews throughout its run.
Acting Success
While working on "Sons of Anarchy", Kenneth gained enough fame, leading him to get a supporting role in the film "Captain America: The First Avenger" in which he portrayed Jim Morita. The film served as an origin story to the Marvel Cinematic Universe's (MCU) rendition of Captain America. It starred Chris Evans, Hugo Weaving, and Tommy Lee Jones, set during World War II as the US fights against Nazi Germany, and one of their leaders Red Skull. The film received a lot of praise and was commercially successful.
Afterward, he gained a role in the television show "Ironside", which aired on NBC for a season, but was canceled due to poor ratings and reviews. This didn't stop his momentum, however, as he gained another notable role, in the film "The Wolf of Wall Street", which starred Leonardo DiCaprio, and is based on the memoir written by Jordan Belfort, a highly successful stockbroker who was later convicted of fraud and market manipulation. The film was another success, being nominated numerous times at the Academy Awards, and is director Martin Scorsese's highest-grossing film. In 2015, he was then cast in the show "Allegiance" which is based on the Israeli series "The Gordin Cell".
Recent Projects
In 2016, Choi became a part of the "Suicide Squad", a superhero film based on the DC team of the same name, about a group of villains who are forced to work together as a part of a secretive program of the government. The show had an ensemble cast featuring Will Smith and Margot Robbie, and was highly successful at the box office despite negative reviews. After that project, he returned to Marvel, working on the film "Spider-Man: Homecoming" starring Tom Holland, Zendaya, and Michael Keaton, and intended as a reboot of the character Spider-Man to be integrated in the MCU.
During the same year, he was cast in the television series "9-1-1" a police procedural show that focused on the lives of first responders living within Los Angeles. The show featured Angela Bassett, Oliver Stark, and Peter Krause, and Choi who has been working on the show for three seasons. He also appeared in the film "Hotel Artemis" which starred Jodie Foster and Sterling K. Brown, and tells the story of a woman who runs a secret hospital in a future Los Angeles, where he caters mostly to criminals.
Personal Life
Kenneth Choi is single and there have been no reports of any romantic endeavors or possible romantic connections.
He doesn't talk about that aspect of his life often and due to the lack of information, rumors are going around that he is gay, but it has never been confirmed.
A lot of people are concerned about his character in "9-1-1" who always seems to run into trouble and even experiences near-death situations. This led to many believing that he is exiting the show, but he's affirmed that he will still be a part of it for the foreseeable future. He is a big fan of comic book characters from Marvel and DC, which is why he agreed to take up roles in various superhero films.
General Info
| | |
| --- | --- |
| Full Name | Kenneth Choi |
| Net Worth | $2 million |
| Date Of Birth | October 20, 1971 |
| Height | 1.7 m |
| Profession | Actor |
| Education | Purdue University |
| Nationality | American |
Accomplishments
| | |
| --- | --- |
| Movies | Spider-Man: Homecoming, Captain America: The First Avenger, The Wolf of Wall Street, The Whole Truth, Red Dawn, The Terminal, Street Kings, Harsh Times, Behind Enemy Lines II: Axis of Evil, Halloweentown, The Heart Specialist, Timecop 2: The Berlin Decision, Undoing, War, Bright, Baby, Stephanie, Ho... |
| TV Shows | Ironside, Samurai Girl, American Crime Story |
Social profile links
Facts
| # | Fact |
| --- | --- |
| 1 | He is of Korean descent. |
| 2 | Dances in the new OneRepublic music video, "Wherever I Go". |
| 3 | His Priceline commercial, in which he impersonates William Shatner, aired twice during the 2009 Super Bowl. |
| 4 | Grew up in the south suburbs of Chicago and attended Homewood-Flossmoor High School in Flossmoor, IL. |
| 5 | Attended Purdue University in West Lafayette, IN. |
| 6 | Gained almost 25 pounds for his role in The Wolf Of Wall Street. |
| 7 | Had no contact with his family for five years in order to pursue a career in acting. |
| 8 | Born and raised in Chicago. |
| 9 | Attended Purdue University as an accounting major and left to pursue an acting career. |
Pictures
Movies
Actor
| Title | Year | Status | Character |
| --- | --- | --- | --- |
| Suicide Squad | 2016 | | Yakuza Boss |
| American Crime Story | 2016 | TV Series | Judge Lance Ito |
| Allegiance | 2015 | TV Series | Sam Luttrell |
| Sons of Anarchy | 2008-2014 | TV Series | Henry Lin |
| Agents of S.H.I.E.L.D. | 2014 | TV Series | Jim Morita |
| The Wolf of Wall Street | 2013 | | Chester Ming |
| Five Thirteen | 2013 | | C.I.A. |
| Longmire | 2013 | TV Series | Dr. Bloomfield |
| Ironside | 2013 | TV Series | Captain Ed Rollins |
| Hollywood & Hammer | 2012 | Short | Bruce Lee |
| The Real St. Nick | 2012 | TV Movie | Jack (as R.P. McMurphy) |
| Red Dawn | 2012 | | Smith |
| Dr0ne | 2012 | TV Series | Jay |
| The Newsroom | 2012 | TV Series | Dr. Lee |
| Last Man Standing | 2011 | TV Series | Dr. Wong |
| Captain America: Super Soldier | 2011 | Video Game | Jim Morita (voice) |
| Captain America: The First Avenger | 2011 | | Jim Morita |
| Funny or Die Presents... | 2011 | TV Series | Spaghetti (segment "United States Police Department") |
| Hawthorne | 2010 | TV Series | Paul Hyun Dr. Paul Hyun |
| Glee | 2009 | TV Series | Dr. Wu |
| Burning Hollywood | 2009 | TV Series | Louie |
| Heroes | 2009 | TV Series | Sam Douglas |
| Without a Trace | 2009 | TV Series | Agent Philip Shen |
| Crash | 2008-2009 | TV Series | Mikey Han |
| Samurai Girl | 2008 | TV Series | Sato |
| Street Kings | 2008 | | Boss Kim |
| Koreatown | 2007 | | Sil the Well Dressed Drug Dealer |
| War | 2007 | | Takada |
| Walk the Talk | 2007 | | Dave |
| 24 | 2007 | TV Series | Cheng's Operative |
| Lincoln Heights | 2007 | TV Series | Anthony Moon |
| Shark | 2007 | TV Series | Kirk Bagley |
| Baby | 2007 | | Mike |
| CSI: Crime Scene Investigation | 2006 | TV Series | Jason Tua |
| The Heart Specialist | 2006 | | Mitchell Kwan |
| Undoing | 2006 | | Danny |
| Only the Brave | 2006 | | Pvt. Dave 'Bullseye' Fukushima (as Ken Choi) |
| Behind Enemy Lines II: Axis of Evil | 2006 | Video | Ambassador Li Sung Park |
| Las Vegas | 2005 | TV Series | Duncan Sabusawa |
| Harsh Times | 2005 | | Fujimoto (as Kenny Choi) |
| House M.D. | 2004-2005 | TV Series | Dr. Lim |
| The Road to Canyon Lake | 2005 | | Pong |
| Dragnet | 2003-2004 | TV Series | C.I. Burrell |
| Grand Theft Auto: San Andreas | 2004 | Video Game | Gangster (voice) |
| The Terminal | 2004 | | CBP Officer |
| According to Jim | 2004 | TV Series | Lab Technician |
| Becker | 2003 | TV Series | Kim Nam Kyu |
| Timecop: The Berlin Decision | 2003 | Video | Professor Josh Chan |
| Crossing Jordan | 2003 | TV Series | Garma |
| Presidio Med | 2003 | TV Series | Dennis |
| The King of Queens | 2002 | TV Series | Todd Ling |
| Woman on Fire | 2002 | | Janitor |
| Reba | 2002 | TV Series | Officer Aoki |
| Beyond the Pale | 2001 | | Douglas |
| Dead Last | 2001 | TV Series | Syd the Junkie |
| The Brothers Garcia | 2001 | TV Series | Alec Lind |
| The Division | 2001 | TV Series | Louis Tang |
| Kristin | 2001 | TV Series | Smoove |
| V.I.P. | 2000 | TV Series | Desmond Kusari |
| Roswell | 2000 | TV Series | Ken |
| Arli$$ | 2000 | TV Series | Tommy Takega |
| The Huntress | 2000 | TV Series | Douglas Ho |
| Deep Core | 2000 | | Wayne Lung (as Ken Choi) |
| The West Wing | 2000 | TV Series | Secret Service Agent #1 |
| Martial Law | 1999 | TV Series | Biohazard Driver |
| Halloweentown | 1998 | TV Movie | Hip-Sales-Creature |
| Dimension 404 | 2017 | TV Series pre-production | Kojima |
| Spider-Man: Homecoming | 2017 | post-production | Principal Morita |
| Bright | 2017 | filming | Actor |
| Stephanie | 2017 | post-production | |
| Untitled Nash Edgerton Project | 2017 | post-production | |
| The Last Man on Earth | 2016 | TV Series | Lewis |
Self
| Title | Year | Status | Character |
| --- | --- | --- | --- |
| Inside Look: The People v. O.J. Simpson, American Crime Story | 2016 | TV Mini-Series documentary | Judge Lance Ito |
| Captain America: The First Avenger - Howling Commandos | 2011 | Video short | Himself |
| Koreatown: Behind the Scenes | 2007 | Video documentary | Himself |
Source:
IMDb
,
Wikipedia