• Robert Hegyes was an American actor best known for his role in the comedy series "Welcome Back, Kotter".
• He was born in 1951 in Perth Amboy, New Jersey and attended Metuchen High School and Glassboro State College.
• He was nominated for a CableACE Award for Best Performance in a Comedy Special in 199•
• He was married three times and had two children with his third wife.
• He passed away in 2012 due to a heart attack at the age of 60.

Known for movies
Short Info
| | |
| --- | --- |
| Date Of Birth | May 7, 1951 |
| Died | January 26, 2012, Edison, New Jersey, United States |
| Fact | Was the first of two main cast members of Welcome Back, Kotter (1975) to pass away in 2012. The second was Ron Palillo, who coincidentally also passed away from a heart attack. |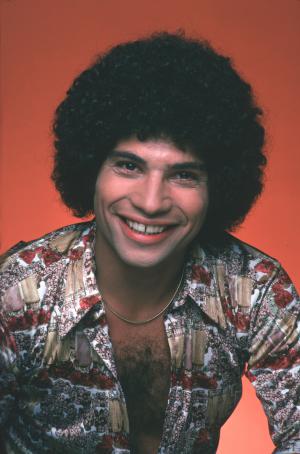 Who was Robert Hegyes?
Robert Hegyes was born in Perth Amboy, New Jersey USA, on 7 May 1951 – his zodiac sign was Taurus and he held American nationality. He was an actor who gained recognition after his portrayal of Juan Epstein in the comedy series "Welcome Back, Kotter" created by Gabe Kaplan, Alan Sacks and Peter Meyerson, and which starred Gabe, Ron Palillo and John Travolta. The series aired from 1975 to 1979 and follows a teacher who tales on teaching a class of trouble-makers – it won three awards and was nominated for eight others, including four Primetime Emmys.
Childhood and education
Robert was raised alongside his siblings Mark, Stephanie and Elizabeth, by their father Stephen who was an Hungarian-American construction worker, and their Italian-American mother Marie Dominica Cocozza who was a housewife.
The family moved to Metuchen in New Jersey when Robert was four, and he later attended Metuchen High School at which he began practicing acting under the tutorage of Barton Shepard – after matriculation in 1969, Robert enrolled at Glassboro State College. While at Glassboro, he worked at a food restaurant to financially support himself, and finally graduated with a Bachelor of Arts degree in theatre and secondary education in 1973.
He moved to New York City, and joined the children's theatre troupe Theatre in a Trunk, which performed in Greenwich Village, neighborhood of Manhattan.
Roles in TV series
Robert made his debut TV series appearance in 1975 when cast to play Richie Martino in the episode "School of Fear" of the crime action series "The Streets of San Francisco", which starred Karl Malden, Michael Douglas and Reuben Collins, and which won four awards while being nominated for 24 others including three Golden Globes – it follows a cop and an inspector who are solving crimes in San Francisco.
Robert went on to appear in single episodes of many series, such as the comedy "Mr. T and Tina", the musical comedy "The Brady Bunch Variety Hour", and the romantic comedy "The Love Boat".
The year 1978 saw him play Hector Zoltan in the episode "Raul Runs Away: Part 2" of the comedy "Chico and the Man", which was created by James Komack and starred Jack Albertson, Scatman Crothers and Freddie Prinze – it follows an old car mechanic and a boy in his mid-20s who form an unlikely friendship.
After becoming famous for his role in "Welcome Back, Kotter", Robert was invited to guest star in a single episode of both the comedy "Lewis & Clark" and the crime mystery drama "CHiPs". His next lead role came in 1986, when he was cast to portray Manny Esposito in the crime mystery series "Cagney & Lacey", created by Barbara Avedon and Barbara Corday, and which also starred Tyne Daly and Sharon Gless – the series follows both business and private lives of two female policewomen, and it won 36 awards including a Golden Globe while it was nominated for 57 others.
The following years saw him appear in single episodes of many series: he played Juan Epstein in the 1997 episode "The Welcome Back Show" of the romantic comedy "Mr. Rhodes", Joe Goldfield in the 1997 episode "Rap Sheet" of the action comedy "L. A. Heat", and Al in the 1998 episode "Who's the Boss: Part 2" of the romantic comedy "NewsRadio".
Three of Robert's final roles in TV series before retiring from acting were in a 1998 episode of the crime drama "Diagnosis Murder" in which he portrayed Mr. Wolf, the 2001 episode "Home Sweet Homeless" of the crime action drama "Black Scorpion" and two 2001 episodes of the family comedy "So Little Time".
Roles in movies
Robert made his debut film appearance in 1976, when he portrayed Angelo in the crime action film "Law and Order", and gained recognition two years later when invited to play the lead character Ricky in the comedy "Just Tell Me You Love Me", which also starred Lisa Hartman and Debralee Scott, and follows love affairs between four teenagers who find themselves in Hawaii.
In 1980, Robert played Pizza Counterman in the drama "A Cry for Love" but which attracted little attention, and the following year saw him star alongside Dirk Benedict and T. K. Carter in the comedy "Underground Aces". In 1982, Robert played Frankie Spoleto in the romantic comedy "For Lovers Only", and in 1984 he starred as Raoul in the comedy "E. Nick: A Legend in His Own Mind", which also starred Dol Calfa and Cleavon Little and is about the owner of a magazine similar to "Playboy" who has invited many comedy stars to meet his girls.
Robert made an uncredited appearance in the 1985 adventure comedy "Pee-wee's Big Adventure", and in 1990, he played the lead role as Harry Durosa in the action film "Kill Crazy", written and directed by David Heavener who also starred in the film.
A few of his following roles were in the 1992 comedy "Bob Roberts", the 1994 crime drama "Cagney & Lacey: The Return", and the 1998 action thriller "The Pandora Project".
Three of Robert's final roles in movies before retiring from acting were in the 2000 comedy "Bar Hopping" which received poor reviews, the 2002 drama "Purpose" in which he played Mexican Police Official and the 2002 comedy "Hip, Edgy, Sexy, Cool" which starred Alex Alexander and Robert Amico.
Robert was nominated for a single award during his career – a CableACE Award for Best Performance in a Comedy Special in 1995.
Cause of death
On 26 January 2012, Robert started to complain about chest pains while at his house in Metuchen, and was thus taken to the John F. Kennedy Medical Center located in Edison in New Jersey, where he died following a heart attack at the age of 60.
Love life and spouse
Robert was married three times; he met his first wife Mary Kunes at a party at which they were introduced by a mutual friend, and they married in 1973 – in 1976, the two starred alongside each other in the reality series "Tattletales". Robert and Mary divorced in 1977 for unknown reasons, and he went on to marry Kyle Drummer in 1979; Kyle is an assistant accountant who has worked on critically acclaimed movies such as "The Hangover Part III" and "Kong: Skull Island", and the series "Sharp Objects". They divorced in 1984, and three years later, Robert married Lynn O'Hare who was a film producer known for her work on the drama "Lorenzo's Oil".
Lynn gave birth to their two children, Cassondra and Mack in 1987 and 1991 respectively, but  they divorced later that year.
In 1994, Robert started dating Cynthia Wylie, a children's book author, and became stepfather to her two children – they remained together until 2007. Robert was single at the time of his death.
Hobbies and other interests
Robert enjoyed teaching, and spent a lot of time working at Venice High School located in California.
He was a huge fan of travelling, and had a chance to visit every US state for both work and pleasure, while he also occasionally travelled to Europe, visiting cities such as London in England, Paris in France and Berlin in Germany.
He was a lover of animals who always had pets at home, and who donated money to animal shelters on various occasions.
Robert was physically active during his teenage years, as he played various sports such as football and soccer to stay fit for his acting career.
He had his own favorite actors and actresses, some of whom were Paul Newman, James Dean and Anne Bancroft, while a few of his favorite movies were "Butch Cassidy and the Sundance Kid", "The Sting" and "The Color of Money".
Age and height
Robert's age was 60 at the time of his death. He had long brown hair and brown eyes, his height was 5ft 8ins (1.73m) and he weighed around 150lbs (68kgs) – his net worth was estimated at over $1.5 million.
General Info
| | |
| --- | --- |
| Full Name | Robert Hegyes |
| Date Of Birth | May 7, 1951 |
| Died | January 26, 2012, Edison, New Jersey, United States |
| Height | 1.7 m |
| Profession | Actor |
| Education | Rowan University, Metuchen High School |
| Nationality | American |
Accomplishments
| | |
| --- | --- |
| Awards | TV Land Anniversary Award |
| Movies | Purpose, The Pandora Project, Cagney & Lacey: The Return, Bob Roberts, Kill Crazy |
| TV Shows | Cagney & Lacey, Welcome Back, Kotter, Living in TV Land |
Social profile links
Facts
| # | Fact |
| --- | --- |
| 1 | Was the first of two main cast members of Welcome Back, Kotter (1975) to pass away in 2012. The second was Ron Palillo, who coincidentally also passed away from a heart attack. |
| 2 | He earned a Bachelor's Degree in Speech, Theater, and Dance from Glassboro State College (now Rowan University) in Glassboro, New Jersey before moving to New York City to start his acting career. |
| 3 | He taught for several years at Venice High School in Venice, California. |
| 4 | Cousin of Mario Lanza. |
| 5 | Has four children from his relationship with Cynthia Wylie (1994-2007). |
| 6 | He was born in Perth Amboy but raised in nearby Metuchen, New Jersey, which is also the same hometown of magician David Copperfield. |
| 7 | Cousin of Jon Bon Jovi |
Pictures
Movies
Actor
| Title | Year | Status | Character |
| --- | --- | --- | --- |
| Hip, Edgy, Sexy, Cool | 2002 | | |
| Purpose | 2002 | | Mexican Police Official |
| So Little Time | 2001 | TV Series | Vice Principal Connor |
| Black Scorpion | 2001 | TV Series | Speedbump |
| Bar Hopping | 2000 | TV Movie | Unseen Customer (as Bobby Hegyes) |
| Diagnosis Murder | 1998 | TV Series | Mr. Wolf |
| The Pandora Project | 1998 | | Enrique Gutierrez |
| NewsRadio | 1998 | TV Series | Al |
| L.A. Heat | 1997 | TV Series | Joe Goldfield |
| Mr. Rhodes | 1997 | TV Series | Juan Epstein |
| Cagney & Lacey: The Return | 1994 | TV Movie | Esposito |
| Bob Roberts | 1992 | | Ernesto Galleano |
| Kill Crazy | 1990 | Video | Harry Durosa |
| Cagney & Lacey | 1986-1988 | TV Series | Manny Esposito |
| Pee-wee's Big Adventure | 1985 | | Biker #5 (uncredited) |
| CHiPs | 1983 | TV Series | Luther 'Sweets' Collier |
| For Lovers Only | 1982 | TV Movie | Frankie Spoleto |
| Lewis & Clark | 1981 | TV Series | Georgie |
| Underground Aces | 1981 | | Tico |
| A Cry for Love | 1980 | TV Movie | Pizza Counterman |
| Welcome Back, Kotter | 1975-1979 | TV Series | Juan Epstein |
| Chico and the Man | 1978 | TV Series | Hector Zoltan |
| Just Tell Me You Love Me | 1978 | | Ricky |
| The Love Boat | 1977 | TV Series | Danny |
| The Brady Bunch Variety Hour | 1977 | TV Series | Winston Beaumont |
| Mr. T and Tina | 1976 | TV Series | Juan Epstein |
| Law and Order | 1976 | TV Movie | Angelo |
| The Streets of San Francisco | 1975 | TV Series | Richie Martino |
Director
| Title | Year | Status | Character |
| --- | --- | --- | --- |
| E. Nick: A Legend in His Own Mind | 1984 | | |
| Welcome Back, Kotter | 1978 | TV Series 1 episode | |
Thanks
| Title | Year | Status | Character |
| --- | --- | --- | --- |
| The 64th Primetime Emmy Awards | 2012 | TV Special in memory of | |
Self
| Title | Year | Status | Character |
| --- | --- | --- | --- |
| The 9th Annual TV Land Awards | 2011 | TV Special | Himself |
| Good Morning America | 2011 | TV Series | Himself |
| The Singing Bee | 2007 | TV Series | Himself |
| TV Land Confidential | 2007 | TV Series documentary | Himself - Interviewee |
| Whatever Happened To? | 2007 | TV Series | Himself |
| The 100 Greatest TV Quotes & Catchphrases | 2006 | TV Mini-Series documentary | Himself |
| Living in TV Land | 2004 | TV Series documentary | Himself |
| ABC's 50th Anniversary Celebration | 2003 | TV Special documentary | Himself |
| The Drew Carey Show | 1998 | TV Series | Himself |
| 1995 MTV Movie Awards | 1995 | TV Special | Himself |
| Saturday Night Live | 1995 | TV Series | Himself |
| Earth and the American Dream | 1992 | Documentary | Reader (voice) |
| Offshore Television | 1988 | TV Series | Himself |
| The $10,000 Pyramid | 1976-1988 | TV Series | Himself - Celebrity Contestant |
| The Morning Program | 1987 | TV Series | Himself |
| Grease Day USA | 1978 | TV Movie documentary | Himself |
| The Alan Hamel Show | 1977 | TV Series | Himself |
| The Hollywood Squares | 1977 | TV Series | Himself - Panelist |
| Dinah! | 1977 | TV Series | Himself |
| The Mike Douglas Show | 1976-1977 | TV Series | Himself - Actor |
| Donny and Marie | 1976-1977 | TV Series | Himself |
| Battle of the Network Stars | 1976 | TV Special | Himself - ABC Team (as Bobby Hegyes) |
| The $25,000 Pyramid | 1976 | TV Series | Himself - Celebrity Contestant |
| Break the Bank | 1976 | TV Series | Himself |
| Match Game 73 | 1976 | TV Series | Himself - Panelist |
| The Rich Little Show | 1976 | TV Series | Himself |
| Match Game PM | 1975 | TV Series | Himself - Panelist |
Archive Footage
| Title | Year | Status | Character |
| --- | --- | --- | --- |
| 19th Annual Screen Actors Guild Awards | 2013 | TV Special | Himself - In Memoriam |
| The 64th Primetime Emmy Awards | 2012 | TV Special | Himself - In Memoriam |
Awards
Nominated Awards
| Year | Award | Ceremony | Nomination | Movie |
| --- | --- | --- | --- | --- |
| 1995 | CableACE | CableACE Awards | Performance in a Comedy Special | 1995 MTV Movie Awards (1995) |
Source:
IMDb
,
Wikipedia