• Hector Elizondo was born in New York City in 1936 and is of Spanish and Basque descent.
• He originally planned to become a history teacher, but due to personal circumstances he became an actor instead.
• Elizondo is known for his role in 'The Princess Diaries' and for appearing in every movie Garry Marshall has directed.
• He has won an Obie Award and an Emmy Award, as well as being nominated for a Golden Globe Award.
• He is estimated to have a net worth of $10 million.

Known for movies
Short Info
| | |
| --- | --- |
| Date Of Birth | December 22, 1936 |
| Spouse | Carolee Campbell |
| Mark | Frequently works with Garry Marshall. |
| Fact | Turned down the role of Arturo in Sliders (1995) because it was being filmed in Canada. |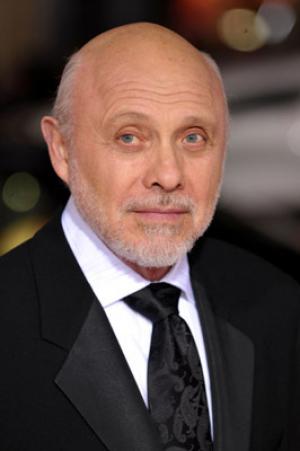 Introduction
It is rare to see an actor so versatile and loved such as Héctor Elizondo. This Latino-born actor is still a fan favorite, despite being over 80 years old! However, not many people know that he didn't originally have the intent of becoming an actor. How did Elizondo end up being cast in so many different roles? And what is his connection to Garry Marshall?
Early life and Education
Héctor Elizondo was born on 22 December 1936, in New York City, USA, to parents Martin Echevarria Elizondo, an accountant, and Carmen Medina Reyes. The couple moved to New York City from Puerto Rico trying to find a better life for themselves and their future family.
Through them, Elizondo is of Spanish and Basque descent, in fact his surname in Basque means "at the foot of the church". He also has a sister, Emma Elizondo.
Elizondo remained in Harlem, New York for most of his childhood. While still a kid, he showed a great talent for music and sports – when he was just 10 years old, he was a part of the Frank Murray Boy's Choir. After completing junior high in 1950, he went to Fiorello H. LaGuardia High School of Performing Arts in New York, as well as to another public high school where he played in school basketball and baseball teams. He was so good in baseball that he was scouted by both the Pittsburg Pirates and San Francisco Giants!
Elizondo continued his education in New York as he enrolled City College, and went to history classes, planning to become a history teacher. However, while still in his freshman year in 1956, his girlfriend became pregnant and had their son, Rodd, when Elizondo was just 19. This made Elizondo drop out of college and find a full-time job so he could support his son and wife. Despite, or perhaps because all of these hardships, the couple didn't last, and several years later Elizondo divorced and gained full custody of Rodd. He pursued further education once more, so from 1962 to 1963 he took dance classes at the Ballet Arts Company located at Carnegie Hall, and concurrently he also took acting classes from Mario Stiletti, one of teachers at Stella Adler Theatre Studio. This is what led to him turning his career towards acting.
Career
Elizondo had his first acting part in 1965, in "Kill the One-Eyed Man" an off-Broadway show. In 1968, he portrayed a character in the play "The Great White Hope" that was adapted into amovie in 1970. His other prominent theatre roles were in "Sly Fox" and "Volpone". However, Elizondo's breakthrough came with the play "Steambath", in which he portrayed God disguised as a steam room attendant from Puerto Rico. This role earned him an Obie Award, and has led to him being type-cast as a good friend or supporter of the lead character. He played an ex-mafia member called Mr. Grey in the movie "The Taking of Pelham One Two Three" in 1974, and next year starred in the CBS television sitcom, "Popi", one of the first American series that had an almost completely Latino cast and theme. The same year he appeared in an episode of the series "Columbo", entitled "A Case of Immunity".
Career after Meeting Garry Marshall
The '80s were a new period in Elizondo's career, as he befriended film producer and director Garry Marshall, and in 1982 they did their first movie together, "Young Doctors in Love", in which Elizondo proved his legendary guitar skills. In the following years he was also cast in the CBS situation comedy "Foley Square", alongside Margaret Colin, and briefly appeared in famous "Pretty Woman", for only 10 minutes, which nonetheless won him a Golden Globe nomination. Another notable film appearance from the 1990s was his role in "Runaway Bride", in which he played Fisher, a protagonist's ex-girlfriend's husband.
Elizondo attracted a new, young audience after portraying Joe in the famous teen movie "The Princess Diaries", and its sequel in 2004, "The Princess Diaries 2: Royal Engagement". He had a role in the CBS TV series "Chicago Hope" as Dr. Phillip Watters, for which he won both an ALMA and an Emmy Award, and was nominated for a Satellite Award, as well as several SAG awards. Him and his castmate Adam Arkin are the only two actors who have remained in the show for its entire run. Another character played by him and loved by many is Dr. Neven Bell from "Monk", a role that he assumed after Stanley Kamel passed away.
During his career, Elizondo has appeared in over 80 movies, and out of them 17 were directed by Garry Marshall – most notably he briefly appeared as a fisherman in "Overboard", a romantic comedy that starred Goldie Hawn and Kurt Russell. In fact, he appeared in every feature film that was directed by Marshall ever since the two met – Marshall considered Elizondo to be his lucky charm.
Elizondo is also a prominent voice actor, and his most famous portrayal was of antagonist Bane in "Batman: Mystery of the Batwoman". He also did voice acting for "The LEGO Batman Movie" and "The Book of Life".
Personal Life
Elizondo married for a second time in 1969m to Emmy Award-winning actress, publisher and photographer Carolee Campbell. The two met at the Actor's Studio, and it's suggested that Campbell helped him land some of his first television roles. The couple doesn't have any kids; they are currently residing in Sherman Oaks, California. Elizondo's son from first marriage and an only child, Rodd Elizondo, died in 2017.
Elizondo is a supporter of the Los Angeles Times Festival of Books, and he even participated in one manifestation in 2013 held at the University of Southern California.
Despite being known for his Latino heritage that he is extremely proud of, Elizondo never accepted any stereotypical or demeaning role. He refused several, including the lead role in "Chico and the Man" as he considered the character to be a cliché, and a role in "Scarface", as he thought it to be a negative stereotype of Latinos. He said about the latter: "I didn't want to be associated with Latinos when the association is violence. (…) The violence I experienced was from the non-Latinos.'
Elizondo is a good singer and a musician; as well as playing the guitar – a skill that he showed several times during his acting career – he also plays conga drums. He still loves sport, especially the Japanese fencing skill called Kendo.
He is active in a number of charities, two of them being Amnesty International and the Alzheimer Association.
Net Worth
Elizondo has a long and successful career in a plethora of movies and series. His acting and voice acting portfolio containing over 100 titles, depicts one of the most versatile in Hollywood. All of this has earned him a significant net worth that is estimated at around $10 million, as of early 2020!
Physical characteristics
Elizondo is recognizable by his warm face, grey hair and bright blue eyes. He also has a soothing voice that is easily distinguishable. He is 5ft 10ins (1.78 meters) tall, and weighs around 150lbs (68 kgs).
General Info
| | |
| --- | --- |
| Full Name | Héctor Elizondo |
| Date Of Birth | December 22, 1936 |
| Height | 1.78 m |
| Profession | Voice Actor, Guitarist, Singer, Television Director |
| Education | High School of Performing Arts, Fiorello H. LaGuardia High School, City College of New York |
| Nationality | American |
Family
| | |
| --- | --- |
| Spouse | Carolee Campbell |
| Children | Rodd Elizondo |
| Parents | Carmen Medina Reyes, Martín Echevarría Elizondo |
| Siblings | Emma Elizondo |
Accomplishments
| | |
| --- | --- |
| Awards | Primetime Emmy Award for Outstanding Supporting Actor in a Drama Series, Obie Award for Performance, ALMA Award for Favorite TV Actor, ALMA Award for Outstanding Actor in a Made-for-Television Movie or Mini-Series |
| Nominations | Screen Actors Guild Award for Outstanding Performance by an Ensemble in a Drama Series, Golden Globe Award for Best Supporting Actor – Motion Picture, Primetime Emmy Award for Outstanding Supporting Actor in a Limited Series or a Movie, Screen Actors Guild Award for Outstanding Performance by a Ma... |
| Movies | The Princess Diaries, Pretty Woman, The Princess Diaries 2: Royal Engagement, Runaway Bride, New Year's Eve, Mother's Day, Frankie and Johnny, The Flamingo Kid, Nothing in Common, Georgia Rule, Necessary Roughness, The Taking of Pelham One Two Three, American Gigolo, Young Doctors in Love, Raising H... |
| TV Shows | Last Man Standing, Chicago Hope, a.k.a. Pablo, Kate Brasher, Cane, The Pirates of Dark Water, The Edge of Night, Foley Square, Century City, Miracles, Fish Police, Casablanca, Popi, Down and Out in Beverly Hills, Invincible, Freebie and the Bean |
Social profile links
Marks
Quotes
| # | Quote |
| --- | --- |
| 1 | I guess I work well with others I handle younger actors well. |
| 2 | I never learned to cook; I was a little spoiled as far as that's concerned. |
| 3 | I started in radio, again accidentally. I wasn't looking for this kind of work at all. |
| 4 | I've dodged bullets but there's no scandal in my life. |
| 5 | I work with Garry no matter what. What I wanted to keep going was the streak. |
| 6 | On those, I've said it before, I work free. It's the waiting they pay me for. |
| 7 | You're at the top of your game if you do comedy. |
| 8 | Yes, and it's my third movie with Richard. American Gigolo was my first. |
| 9 | You can trust a Neil Simon script. Every dot. Every dash; that pause means something. He takes all the jokes out, practically. |
| 10 | You know, a low budget, you have to work harder. You have to plan well; you don't have much time to rehearse. |
| 11 | Food is a passion. Food is love. |
| 12 | Pretty Woman was the easiest job I've ever done. I just wore the right toupee. |
| 13 | Which reminds me of a fortune cookie: you often find your destiny on the path you take to avoid it. |
| 14 | I love the fact that it starts from there, and you don't know where it's gonna go. Wait long enough - love will find you. Everything's a surprise. When you think you've got it all figured out... as Emerson said, the dice of God are always loaded. |
| 15 | The fact that that's the difference between Mexicans and Cubans is pronounced. It's so immediately recognizable, the way a Cuban speaks, the way a Cuban moves the hands. |
| 16 | I'm a parent, especially when you've had the intense parenting the way I had. It's all in the bank. It's all in the great experience bank. Those are your secrets. That's the stuff that makes your work rich, that's what you dip into. |
| 17 | I'm attracted to pathos, because life is mostly pathos. I've had a lot of it in my life. |
| 18 | I think you can tell the human condition better through comedy. |
| 19 | Sometimes I just walk through; I just show up, as in The Other Sister. |
| 20 | Definitely not a sitcom, that's my first condition. No sitcoms. |
| 21 | I used to work, part time, in a deli, in those days when your parents made you work just so you should know what work was like. And you'd make 4, 5, 6, ten dollars. |
| 22 | I started in 1946 in radio. I was ten years old. I was discovered singing in a school play. Someone was in the audience and it's six degrees of separation. |
Facts
| # | Fact |
| --- | --- |
| 1 | Is the only actor to appear in every episode of Chicago Hope (1994). |
| 2 | Best known by the public for his starring role as Dr. Phillip Watters on Chicago Hope (1994). |
| 3 | Acting mentor and friends of Peter Berg and Jayne Brook. |
| 4 | Got the role in Pretty Woman after Al Pacino turned it down. |
| 5 | Turned down the role of Arturo in Sliders (1995) because it was being filmed in Canada. |
| 6 | He has played the same character (Dr. Phillip Watters) on three different television series: Picket Fences (1992), Chicago Hope (1994) and Early Edition (1996). |
| 7 | To date, he is the only member of the gang in The Taking of Pelham One Two Three (1974) that is still alive. |
| 8 | Considered by director/producer Garry Marshall to be his "good luck charm", and as such is offered a role in each of his movies. Appears in so many Garry Marshall films that his credit in the beginning of Exit to Eden (1994) was "As Usual... Hector Elizondo". |
| 9 | Hector is a fine guitarist and singer. Wife Carolee Campbell is a noted bookbinder, photographer and actress. |
| 10 | Hector received a Tony for his role in Bruce Jay Friedman's "Steambath". |
Pictures
Movies
Actor
| Title | Year | Status | Character |
| --- | --- | --- | --- |
| Georgia Rule | 2007 | | Izzy |
| Music Within | 2007 | | Dr. Padrow |
| Avatar: The Last Airbender | 2006 | TV Series | Wan Shi Tong |
| The Celestine Prophecy | 2006 | | Cardinal Sebastian |
| I-See-You.Com | 2006 | | Greg Rishwain |
| Justice League | 2004-2006 | TV Series | Lt. Kragger Hath-Set |
| Untitled Paul Reiser Project | 2006 | TV Movie | Eddie |
| ¡Mucha Lucha!: The Return of El Maléfico | 2005 | Video | Narrator / Ring Announcer (voice) |
| Jack & Bobby | 2004 | TV Series | Gerald Cruz |
| The Princess Diaries 2: Royal Engagement | 2004 | | Joe |
| The Wild Thornberrys | 2004 | TV Series | Bald Eagle |
| Century City | 2004 | TV Series | Martin Constable |
| Raising Helen | 2004 | | Mickey Massey (uncredited) |
| American Experience | 2002-2004 | TV Series documentary | Narrator |
| Miracles | 2003 | TV Series | Father 'Poppi' Calero |
| Batman: Mystery of the Batwoman | 2003 | Video | Bane (voice) |
| Batman: Rise of Sin Tzu | 2003 | Video Game | Bane (voice) |
| Without a Trace | 2003 | TV Series | Father Henry Stevens |
| Frankie and Johnny Are Married | 2003 | | Hector Elizondo |
| The Dating Experiment | 2003 | TV Series | Narrator |
| Street Time | 2002-2003 | TV Series | Fariz Hammoud |
| What's New, Scooby-Doo? | 2002 | TV Series | Dr. Guitirrez |
| The West Wing | 2002 | TV Series | Dr. Dalton Millgate |
| Fidel | 2002 | TV Movie | Eddie Chibas |
| How High | 2001 | | Bill the Crew Coach |
| The Princess Diaries | 2001 | | Joe |
| Tortilla Soup | 2001 | | Martin Naranjo |
| Kate Brasher | 2001 | TV Series | Joe Almeida |
| Chicago Hope | 1994-2000 | TV Series | Dr. Phillip Watters |
| Runaway Bride | 1999 | | Fisher |
| Entropy | 1999/I | | The Chairman |
| The Other Sister | 1999 | | Ernie |
| Safe House | 1998 | | Dr. Simon |
| Early Edition | 1998 | TV Series | Dr. Philip Watters |
| Stories from My Childhood | 1998 | TV Series | |
| Borrowed Hearts | 1997 | TV Movie | Javier Del Campo |
| Happily Ever After: Fairy Tales for Every Child | 1997 | TV Series | King |
| Turbulence | 1997 | | Lt. Aldo Hines |
| Dear God | 1996 | | Vladek Vidov |
| Uncommon Heroes | 1996 | TV Movie Host | |
| Gargoyles | 1996 | TV Series | Zafiro |
| Jonny Quest Versus the Cyber Insects | 1995 | TV Movie | Chief Atacama (voice) |
| Aladdin | 1994-1995 | TV Series | Malcho |
| Batman: The Animated Series | 1995 | TV Series | Sheldon Fallbrook |
| Perfect Alibi | 1995 | | Det. Ryker |
| Captain Planet and the Planeteers | 1993-1995 | TV Series | Ron / Bard / Shanoub |
| Picket Fences | 1994 | TV Series | Dr. Phillip Watters |
| Exit to Eden | 1994 | | Martin |
| Backstreet Justice | 1994 | | Steve Donovan |
| Getting Even with Dad | 1994 | | Lt. Romayko |
| Beverly Hills Cop III | 1994 | | Jon Flint |
| Being Human | 1994 | | Dom Paulo |
| The Addams Family | 1993 | TV Series | Ian Thundermane |
| Animaniacs | 1993 | TV Series | Stradivarius |
| Tales from the Crypt | 1993 | TV Series | Leo Burns |
| The Pirates of Dark Water | 1991-1993 | TV Series | Ioz |
| There Goes the Neighborhood | 1992 | | Norman Rutledge |
| American Playhouse | 1982-1992 | TV Series | Lieutenant Angel |
| The Burden of Proof | 1992 | TV Movie | Alejandro 'Sandy' Stern |
| Fish Police | 1992 | TV Series | Calamari |
| Frankie and Johnny | 1991 | | Nick |
| Necessary Roughness | 1991 | | Coach Ed Gennero |
| Samantha | 1991 | | Walter |
| Finding the Way Home | 1991 | TV Movie | Ruben |
| Final Approach | 1991 | | Dr. Dio Gottlieb |
| Chains of Gold | 1991 | | Lieutenant Ortega |
| Forgotten Prisoners: The Amnesty Files | 1990 | TV Movie | Hasan Demir |
| Dark Avenger | 1990 | TV Movie | Captain David Strauss |
| The Adventures of Don Coyote and Sancho Panda | 1990 | TV Series | Narrator |
| Taking Care of Business | 1990 | | Warden |
| Pretty Woman | 1990 | | Barney Thompson |
| Sparks: The Price of Passion | 1990 | TV Movie | Vic Ramos |
| Kojak: Ariana | 1989 | TV Movie | Edson Saunders |
| Your Mother Wears Combat Boots | 1989 | TV Movie | Sergeant Burke |
| Leviathan | 1989 | | G. P. Cobb |
| The Equalizer | 1989 | TV Series | Ray Quintero |
| Astronomy | 1988 | Short | Mr. Fisk |
| Beaches | 1988 | | Judge (uncredited) |
| Addicted to His Love | 1988 | TV Movie | Det. Currigan |
| Overboard | 1987 | | Garbage Scow Skipper (uncredited) |
| Great Performances | 1987 | TV Series | Morris King |
| Night Heat | 1987 | TV Series | |
| Down and Out in Beverly Hills | 1987 | TV Series | Dave Whiteman |
| Matlock | 1986 | TV Series | Det. Joe Peters |
| Amazing Stories | 1986 | TV Series | Meadows |
| Courage | 1986 | TV Movie | Nick Miraldo |
| Nothing in Common | 1986 | | Charlie Gargas |
| Foley Square | 1985-1986 | TV Series | D.A. Jesse Steinberg |
| Hill Street Blues | 1984-1985 | TV Series | Joe Keenan / Inspector Joe Keenan |
| Out of the Darkness | 1985 | TV Movie | Father George |
| Murder: By Reason of Insanity | 1985 | TV Movie | Ben Haggarty |
| Private Resort | 1985 | | The Maestro |
| The Flamingo Kid | 1984 | | Arthur Willis |
| a.k.a. Pablo | 1984 | TV Series | Jose Sanchez / Shapiro |
| Feel the Heat | 1983 | TV Series | Monkey Moreno |
| Women of San Quentin | 1983 | TV Movie | Capt. Mike Reyes |
| Casablanca | 1983 | TV Series | Captain Louis Renault Capt. Louis Renault |
| Honeyboy | 1982 | TV Movie | Emilio Ramirez |
| Young Doctors in Love | 1982 | | Angelo Angela Bonafetti |
| Bret Maverick | 1982 | TV Series | Senor Gomez |
| The Fan | 1981 | | Police Inspector Raphael Andrews |
| Insight | 1981 | TV Series | Walter |
| Freebie and the Bean | 1980-1981 | TV Series | Det. Sgt. Dan 'Bean' Delgado |
| American Gigolo | 1980 | | Sunday |
| Cuba | 1979 | | Captain Raphael Ramirez |
| The Eddie Capra Mysteries | 1978 | TV Series | |
| The Rockford Files | 1975-1978 | TV Series | Frank Falcone / John Micelli |
| The Dain Curse | 1978 | TV Mini-Series | Ben Feeney |
| Thieves | 1977 | | Man Below |
| Kojak | 1973-1976 | TV Series | Carl Dettrow / Detective Nick Ferro |
| Wanted: The Sundance Woman | 1976 | TV Movie | Pancho Villa |
| Popi | 1975-1976 | TV Series | Abraham Rodriguez |
| Diary of the Dead | 1976 | | Stan |
| Columbo | 1975 | TV Series | Hassan Salah |
| Baretta | 1975 | TV Series | Jerry Damon |
| Report to the Commissioner | 1975 | | Captain D'Angelo |
| Maude | 1974 | TV Series | Cop |
| The Taking of Pelham One Two Three | 1974 | | Giuseppe Benvenuto aka Grey |
| Deadhead Miles | 1973 | | Duke |
| Stand Up and Be Counted | 1972 | | Lou Kellerman |
| Pocket Money | 1972 | | Juan |
| All in the Family | 1972 | TV Series | Carlos Mendoza |
| Born to Win | 1971 | | Vivian |
| The Impatient Heart | 1971 | TV Movie | Mr. Hernandez |
| Valdez Is Coming | 1971 | | Mexican Rider |
| The Doctors | 1968-1970 | TV Series | Waiter / John Colley / Mr. Guevara |
| The Landlord | 1970 | | Hector |
| The Jackie Gleason Show | 1969 | TV Series | Festival Del Toro 'Mayor' |
| The Vixens | 1969 | | Inspector |
| The Edge of Night | 1966 | TV Series | Vincento |
| The Fat Black Pussycat | 1963 | as Hector Elizonda | |
| Max & Me | 2017 | post-production | Gunter (voice) |
| Last Man Standing | 2011-2016 | TV Series | Ed Alzate |
| Elena of Avalor | 2016 | TV Series | Fiero |
| Mother's Day | 2016 | | Lance Wallace |
| Cristela | 2015 | TV Series | Ed Alzate |
| The Book of Life | 2014 | | Carlos Sanchez (voice) |
| Grey's Anatomy | 2007-2013 | TV Series | Carlos Torres |
| The Legend of Korra | 2013 | TV Series | Wan Shi Tong |
| Go for Sisters | 2013 | | Jorge Moncal |
| New Year's Eve | 2011 | | Kominsky - Times Square Story |
| Thundercats | 2011 | TV Series | Viragor |
| Go, Diego! Go! | 2010 | TV Series | King Vicuna |
| Dora the Explorer | 2010 | TV Series | Wishing Wizzle |
| Valentine's Day | 2010/I | | Edgar |
| Knight to D7 | 2010 | Short | Grandpa Binks |
| Monk | 2008-2009 | TV Series | Dr. Neven Bell |
| Cane | 2007 | TV Series | Pancho Duque |
| Love in the Time of Cholera | 2007 | | Don Leo |
Director
| Title | Year | Status | Character |
| --- | --- | --- | --- |
| a.k.a. Pablo | 1984 | TV Series 3 episodes | |
Soundtrack
| Title | Year | Status | Character |
| --- | --- | --- | --- |
| The Other Sister | 1999 | arranger: "16th Century Chuffa" / performer: "16th Century Chuffa", "At Last" | |
| Chicago Hope | 1997 | TV Series performer - 1 episode | |
Producer
| Title | Year | Status | Character |
| --- | --- | --- | --- |
| Know Your Enemy | 2016 | producer pre-production | |
| I-See-You.Com | 2006 | producer | |
Thanks
| Title | Year | Status | Character |
| --- | --- | --- | --- |
| The Gold & the Beautiful | 2009 | special thanks | |
Self
| Title | Year | Status | Character |
| --- | --- | --- | --- |
| Hector Elizondo: 12 Minutes with Mr. Grey | 2016 | Video documentary short | Himself |
| Today | 2014-2015 | TV Series | Himself - Guest |
| Entertainment Tonight | 2015 | TV Series | Himself |
| The Hola Awards | 2015 | TV Special | Himself |
| Dissecting Cobb with Hector Elizondo | 2014 | Documentary short | Himself |
| 16th Annual Prism Awards | 2012 | TV Special | Himself |
| Up Close with Carrie Keagan | 2011 | TV Series | Himself |
| Made in Hollywood | 2010-2011 | TV Series | Himself |
| American Dad! | 2011 | TV Series | Himself / Concierge |
| New York Street Games | 2010 | Documentary | Himself |
| Alzheimer's Foundation of America Together for Care Telethon | 2010 | TV Movie | Himself |
| 14th Annual PRISM Awards | 2010 | TV Movie documentary | Himself |
| Xposé | 2010 | TV Series | Himself |
| Lopez Tonight | 2010 | TV Series | Himself |
| Biography | 2004-2008 | TV Series documentary | Himself |
| CBS Cares | 2007-2008 | TV Series | Himself |
| Greatest Ever Disaster Movies | 2007 | TV Movie | Himself |
| HBO First Look | 2007 | TV Series documentary | Himself |
| The Borinqueneers | 2007 | TV Movie documentary | Narrator |
| 2007 ALMA Awards | 2007 | TV Special | Himself |
| Greatest Ever Romantic Movies | 2007 | TV Movie documentary | Himself |
| Pioneros | 2006 | TV Series documentary | Himself |
| Greatest Movie Love Scenes | 2006 | TV Movie documentary | Himself |
| Corazón de... | 2005 | TV Series | Himself |
| 16th Annual GLAAD Media Awards | 2005 | TV Special | Himself |
| Happy Birthday Oscar Wilde | 2004 | TV Movie documentary | Himself |
| Good Day Live | 2004 | TV Series | Himself |
| On the Set: The Princess Diaries 2 - Royal Engagement | 2004 | TV Short documentary | Himself |
| Dinner for Five | 2004 | TV Series | Himself |
| Mega-Excavators | 2003 | TV Movie documentary | Narrator (voice) |
| Batman: Behind the Mystery | 2003 | Video short | Himself |
| Intimate Portrait | 2003 | TV Series documentary | Himself |
| Hidden City | 2003 | Documentary | Narrator |
| Storyline Online | 2003 | TV Series | Himself |
| 2002 ALMA Awards | 2002 | TV Special | Himself |
| A New Princess | 2001 | Video short documentary | Himself / Joe (uncredited) |
| The Late Late Show with Craig Kilborn | 1999-2001 | TV Series | Himself |
| 5th Annual Prism Awards | 2001 | TV Special | Himself - Presenter |
| Hollywood Squares | 2001 | TV Series | Himself |
| 2001 ALMA Awards | 2001 | TV Special | Himself - Presenter |
| 30 minuts | 2001 | TV Series documentary | Himself |
| Nova | 2001 | TV Series documentary | Himself / Narrator |
| The Directors | 2001 | TV Series documentary | Himself |
| 2000 ALMA Awards | 2000 | TV Special | Himself - Presenter |
| Lifetime Presents: Disney's American Teacher Awards | 2000 | TV Special | Himself - Presenter |
| The Kennedy Center Presents: Speak Truth to Power | 2000 | TV Movie documentary | Various |
| The 51st Annual Primetime Emmy Awards | 1999 | TV Special | Himself - Presenter |
| Tango Magic | 1999 | TV Movie documentary | Himself - Host |
| The 50th Annual Primetime Emmy Awards | 1998 | TV Special | Himself - Presenter: Outstanding Supporting Actress in a Drama Series and Nominated: Outstanding Supporting Actor in a Drama Series |
| Dennis Miller Live | 1998 | TV Series | Himself |
| The 9th Annual American Teacher Awards | 1998 | TV Special | Himself |
| 1998 ALMA Awards | 1998 | TV Special | Himself |
| 2nd Annual Latino Laugh Festival | 1998 | TV Special | Himself |
| 4th Annual Screen Actors Guild Awards | 1998 | TV Special | Himself |
| Movie Surfers | 1998 | TV Series | Himself |
| The 19th Annual CableACE Awards | 1997 | TV Special | Himself |
| The 49th Annual Primetime Emmy Awards | 1997 | TV Special | Himself - Winner: Outstanding Supporting Actor in a Drama Series |
| World's Most Daring Rescues | 1997 | TV Movie documentary | Narrator |
| Murphy Brown | 1997 | TV Series | Himself |
| The Mysterious Man of the Shroud | 1997 | TV Movie documentary | Himself - Host |
| The Rosie O'Donnell Show | 1996 | TV Series | Himself |
| The West | 1996 | TV Series documentary | Mariano Guadalupe Vallejo / Juan Cortina |
| The 48th Annual Primetime Emmy Awards | 1996 | TV Special | Himself - Nominated: Outstanding Supporting Actor in a Drama Series & Presenter: Outstanding Supporting Actress in a Drama Series |
| The 22nd Annual People's Choice Awards | 1996 | TV Special | Himself - Presenter: Favorite Rock Group |
| Sex, Censorship and the Silver Screen | 1996 | TV Series documentary | Quote Reader |
| The 1995 NCLR Bravo Awards | 1995 | TV Special | Himself |
| Comic Relief VII | 1995 | TV Special documentary | Himself |
| The Walt Disney Company and McDonald's Present the American Teacher Awards | 1995 | TV Special | Himself |
| The 47th Annual Primetime Emmy Awards | 1995 | TV Special | Himself - Nominated: Outstanding Supporting Actor in a Drama Series & Presenter: Outstanding Supporting Actress in a Miniseries or a Special |
| Roberto Clemente: A Video Tribute to One of Baseball's Greatest Players and a True Humanitarian | 1993 | Video documentary | Narrator (voice) |
| The 44th Annual Primetime Emmy Awards | 1992 | TV Special | Himself - Nominee: Outstanding Supporting Actor in a Miniseries or a Special |
| The Movie Awards | 1991 | TV Movie documentary | Himself - Presenter |
| The 48th Annual Golden Globe Awards | 1991 | TV Special | Himself - Nominee: Best Actor in a Supporting Role in a Motion Picture |
| The 17th Annual People's Choice Awards | 1991 | TV Special | Himself - Accepting Award for Favourite Comedy Motion Picture |
| The Pat Sajak Show | 1989 | TV Series | Himself |
| Reading Rainbow | 1988 | TV Series | Himself |
| Star's Table | 1986 | TV Series | Himself |
Archive Footage
| Title | Year | Status | Character |
| --- | --- | --- | --- |
| Entertainment Tonight | 2016 | TV Series | Himself |
| The Insider | 2015 | TV Series | Himself |
| Krystal Harris: Supergirl | 2002 | Video short | Joe (uncredited) |
| Myra: Miracles Happen | 2002 | Video short | Joe (uncredited) |
| Beverly Hills Cop III: Triple Axel | 2002 | Video short | Jon Flint |
Awards
Won Awards
| Year | Award | Ceremony | Nomination | Movie |
| --- | --- | --- | --- | --- |
| 2010 | Prism Award | Prism Awards | Performance in a Comedy Series | Monk (2002) |
| 2006 | Lifetime Achievement Award | Temecula Valley International Film Festival | | |
| 2000 | ALMA Award | ALMA Awards | Outstanding Actor in a Drama Series | Chicago Hope (1994) |
| 1998 | ALMA Award | ALMA Awards | Outstanding Actor in a Made-for-Television Movie or Mini-Series | Borrowed Hearts (1997) |
| 1997 | Primetime Emmy | Primetime Emmy Awards | Outstanding Supporting Actor in a Drama Series | Chicago Hope (1994) |
Nominated Awards
| Year | Award | Ceremony | Nomination | Movie |
| --- | --- | --- | --- | --- |
| 2012 | ALMA Award | ALMA Awards | Favorite TV Actor-Supporting Role in a Comedy | Last Man Standing (2011) |
| 2012 | Imagen Award | Imagen Foundation Awards | Best Supporting Actor/Television | Last Man Standing (2011) |
| 2005 | Imagen Award | Imagen Foundation Awards | Best Supporting Actor - Film | The Princess Diaries 2: Royal Engagement (2004) |
| 2002 | ALMA Award | ALMA Awards | Outstanding Actor in a Motion Picture | Tortilla Soup (2001) |
| 2000 | ALMA Award | ALMA Awards | Outstanding Actor in a Feature Film | Runaway Bride (1999) |
| 1999 | ALMA Award | ALMA Awards | Outstanding Individual Performance in a Television Series in a Crossover Role | Chicago Hope (1994) |
| 1999 | OFTA Television Award | Online Film & Television Association | Best Supporting Actor in a Drama Series | Chicago Hope (1994) |
| 1998 | Primetime Emmy | Primetime Emmy Awards | Outstanding Supporting Actor in a Drama Series | Chicago Hope (1994) |
| 1998 | ALMA Award | ALMA Awards | Outstanding Individual Performance in a Crossover Role in a Feature Film | Turbulence (1997) |
| 1998 | ALMA Award | ALMA Awards | Outstanding Individual Performance in a Television Series in a Crossover Role | Chicago Hope (1994) |
| 1998 | OFTA Television Award | Online Film & Television Association | Best Supporting Actor in a Drama Series | Chicago Hope (1994) |
| 1998 | Actor | Screen Actors Guild Awards | Outstanding Performance by an Ensemble in a Drama Series | Chicago Hope (1994) |
| 1997 | Golden Satellite Award | Satellite Awards | Best Actor in a Series, Drama | Chicago Hope (1994) |
| 1997 | Actor | Screen Actors Guild Awards | Outstanding Performance by an Ensemble in a Drama Series | Chicago Hope (1994) |
| 1996 | Primetime Emmy | Primetime Emmy Awards | Outstanding Supporting Actor in a Drama Series | Chicago Hope (1994) |
| 1996 | NCLR Bravo Award | NCLR Bravo Awards | Outstanding Television Series Actor in a Crossover Role | Chicago Hope (1994) |
| 1996 | Actor | Screen Actors Guild Awards | Outstanding Performance by an Ensemble in a Drama Series | Chicago Hope (1994) |
| 1996 | Q Award | Viewers for Quality Television Awards | Best Supporting Actor in a Quality Drama Series | Chicago Hope (1994) |
| 1995 | Primetime Emmy | Primetime Emmy Awards | Outstanding Supporting Actor in a Drama Series | Chicago Hope (1994) |
| 1995 | Actor | Screen Actors Guild Awards | Outstanding Performance by a Male Actor in a Drama Series | Chicago Hope (1994) |
| 1995 | Actor | Screen Actors Guild Awards | Outstanding Performance by an Ensemble in a Drama Series | Chicago Hope (1994) |
| 1992 | Primetime Emmy | Primetime Emmy Awards | Outstanding Supporting Actor in a Miniseries or a Special | Mrs. Cage (1992) |
| 1991 | Golden Globe | Golden Globes, USA | Best Performance by an Actor in a Supporting Role in a Motion Picture | Pretty Woman (1990) |
Source:
IMDb
,
Wikipedia