• Hanna R. Hall is an actress best known for her role in the movie 'Forrest Gump'
• She has also appeared in Rob Zombie's "Halloween", "The Virgin Suicides", "Amy and Isabelle" and other films and TV series
• She has been in relationships with fellow actors Gustavo Carr and Brett Kelly
• She is active on Twitter with over 20,000 followers
• She has an estimated net worth of $400,000 as of June 2020

Known for movies
Short Info
| | |
| --- | --- |
| Date Of Birth | July 9, 1984 |
| Fact | Screen tested for the role of Lux Lisbon in The Virgin Suicides (1999), but was too young for the part. She was cast as Cecilia instead. |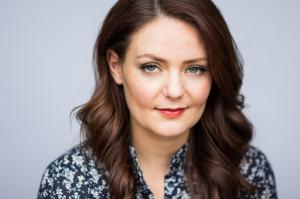 Introduction
Whether you've seen the film "Forrest Gump" or not, you have probably at least once heard the phrase: 'Run, Forrest! Run!' Did you know that the sweet little girl who said it also acted in Rob Zombie's "Halloween"? How much do you actually know about Hanna R. Hall?
Early life and Family
Hanna Rose Hall was born on 9 July 1984, in Denver, Colorado USA. She and her family moved to the mountainside when she was two, but they remained in Colorado where she attended the Colorado Rocky Mountain high school. After matriculating, she briefly moved to Hawaii, US, and then to Los Angeles, California US.
She finally settled in Vancouver, British Columbia, Canada, where she enrolled at Vancouver Film School.
"Forrest Gump"
Hall attended an open casting call held by Nina Axelrod, for the famous Robert Zemeckis' film "Forrest Gump". She landed the role of young Jenny Curran, and appeared next to big names such as Tom Hanks and Robin Wright; when the movie premiered in 1994, she was only 10 years old. The movie followed Forrest Gump, an Alabama man with an IQ of 75, whose biggest goal in life was to be reunited with his childhood crush, Jenny, and was based upon the novel by Winston Groom – it won six Oscars.
According to the Internet Movie Data base (IMDb), "Forrest Gump" is considered to be the 12th top-rated movie of all time.
Known as the little girl who yelled the famous quote: 'Run, Forrest! Run!' Hanna won a Young Artist Award in the category of Actress Under Ten in a Motion Picture in 1995, for her contribution to this movie.
Career
The following year, Hanna starred as Goldi in the comedy film "Goldilocks and the Three Bears". In 1996, she portrayed Samantha, the daughter of Faith Ford's character, in the TV film "Her Desperate Choice", and appeared as Maybeth Tilleman in another TV movie, "Homecoming".
In 1999 she acted in Sofia Coppola's "The Virgin Suicides", a movie adaptation of Jeffrey Eugenides' novel – she screen-tested for one of the main roles, Lux Lisbon, but was deemed too young for the role. Eventually, she landed the role of Cecilia Lisbon, while Lux was portrayed by Kirsten Dunst.
In 2001, she co-starred alongside Elisabeth Shue in the drama film "Amy and Isabelle", and in 2004 she portrayed Bess in the short film "Jail Bait". The following year she starred in another short film, "Edward Cole", and in 2006 was a part of "White Picket Fence". That same year she made a guest appearance as Rose Anders in "Standoff", starring Ron Livingston and Rosemarie DeWitt, and portrayed Samantha in Nathan Drillot's "Bright Lights".
Continuing with her steady and consistent appearances, in 2007 Hall portrayed Judith Myers, sister and the first victim of her brother Michael Myers, in Rob Zombie's rendition of the famous horror film "Halloween". That same year she was cast in "Neal Cassady" and "The Truth About Faces".
Hall starred as Sara in the 2008 horror film "Text", and in 2009 portrayed Georgia in "American Cowslip", in which she appeared alongside Val Kilmer, Cloris Leachman and Diane Ladd. 2010 was a successful year for her too, as she portrayed Carly in James Van Alden's "A Numbers Game", Becky in Adam Sherman's "Happiness Runs" and Vivian Kaplan in the sci-fi drama "Radio Free Albemuth".
Don't forget to watch me on the season premiere of #MastersOfSex this Sunday at 10pm! pic.twitter.com/1Us7XN1i3e

— Hanna Hall (@HallHanna) July 8, 2015
In 2011, she co-starred alongside Margo Martindale and Adam Scarimbolo in the crime film "Scalene", and the following year appeared in sci-fi short film "Hawken", as well as in the horror film "Visible Scars". She also made a guest appearance as Connie Foster in the hit TV crime  series "Criminal Minds". That same year, Hall became a theatre director, specializing in underground plays in Venice, California.
In 2013, Hall appeared in the short comedy film "The Meeting Place", and in 2017 in the short horror film, "Another Skin". Her latest appearance on the big screen was in the following year in "Dying for the Crown".
As of June 2020, Hall's last TV appearance was in an episode of horror TV series "The Purge", in the episode called "7:01 am".
Personal Life
Hall states that two of her favorite movie directors are David Lynch and Billy Wilder. She is also a big fan of film noir.
She shares her birthday with Tom Hanks, her co-star on "Forest Gump".
For a short while, she dated her fellow actor, Gustavo Carr, who is known for his appearances in films such as "Bring It On: All or Nothing", "East Los High" and "Shameless".
She was also in a relationship with actor Brett Kelly, who appeared in titles such as "Bad Santa", "Unaccompanied Minors" and "Trick 'r Treat". However, it isn't disclosed whether or not the two continued their relationship or if they broke up, as they are rarely seen together in public.
Despite keeping most of her life private, Hall is active on Twitter, on which she has over 20,000 followers. She also often shares her political views on that platform.
Net Worth
Hanna R. Hall started acting at a very young age, and despite not achieving such prominent success such as some other child stars, she was still in several famous movies and TV series. As of June 2020, her net worth is estimated at around $400,000.
Physical characteristics
Hall is considered to be a beautiful woman by many. She has brown hair and bright green eyes. She is 5ft 6ins (1.67m) tall, with an unknown weight, but it's easy to see that she has average weight for her height, and a trim figure.
General Info
| | |
| --- | --- |
| Full Name | Hanna R. Hall |
| Date Of Birth | July 9, 1984 |
| Place Of Birth | Denver, Colorado, United States |
| Height | 1.65 m, 1.65 m |
| Profession | Actor, Actor |
| Education | Colorado Rocky Mountain School, Vancouver Film School, Colorado Rocky Mountain School, Vancouver Film School |
| Nationality | American, American |
Accomplishments
| | |
| --- | --- |
| Movies | Forrest Gump, The Virgin Suicides, Halloween, Happiness Runs, Radio Free Albemuth, American Cowslip, Amy & Isabelle, A Numbers Game, Her Desperate Choice, Homecoming, Goldilocks And The Three Bears, Forrest Gump, The Virgin Suicides, Halloween, Happiness Runs, Radio Free Albemuth, American Cowslip, ... |
Social profile links
Quotes
| # | Quote |
| --- | --- |
| 1 | [on being cast in Forrest Gump (1994)] My mother didn't want to take me. It was a Sunday afternoon and she really didn't want to go, so I went with some friends and Nina (Nina Axelrod) ended up liking me. They called me back a couple of times and sent my tapes from Colorado to LA and they ended up casting me. |
| 2 | My family moved up to the mountains when I was two, and it was wonderful. Colorado is so beautiful and I love being able to go back there. The city is difficult to live in sometimes, but it's nice to be able to go back and be in the great outdoors. I lived in Colorado until I was 18, then I went to Hawaii for school, then I lived in LA for a year, then I lived in Vancouver for a year, and now I'm back in LA. |
| 3 | [on The Virgin Suicides (1999)] We talked a lot about the oppression of being female in that time specifically or in history. (The Lisbons) lived in an enclosed world and it was hard for them to understand the larger world when no one would let them view it. I think that's the metaphor for why they do it. |
| 4 | What I love about Sunset Blvd. (1950) is that it speaks so much to the whole industry, the loss of dreams, and how people base their entire life around this popularity or fame and beauty and then eventually that fades. And what do you have? I think that says a lot, and that's the thing that I don't like about the industry. |
| 5 | [on working with Sofia Coppola] Sofia was wonderful. She really listened to me and the rest of the cast when it came to working on the characters. She was also really shy and I was very young, too. It was a wonderful experience. |
Facts
Pictures
Movies
Actress
| Title | Year | Status | Character |
| --- | --- | --- | --- |
| Masters of Sex | 2015 | TV Series | Linda Einhorn |
| The Meeting Place | 2013 | Short | Miss Johnsonhobber |
| Criminal Minds | 2012 | TV Series | Connie Foster |
| Visible Scars | 2012 | | Becky Comfort |
| Hawken | 2012 | Video short | Natalie |
| Scalene | 2011 | | Paige Alexander |
| Radio Free Albemuth | 2010 | | Vivian Kaplan |
| Happiness Runs | 2010 | | Becky |
| A Numbers Game | 2010 | | Carly |
| American Cowslip | 2009 | | Georgia (as Hanna R. Hall) |
| Text | 2008 | | Sarah |
| The Truth About Faces | 2007 | Short | Jules Whifield |
| Neal Cassady | 2007 | | Sophie Bloom (as Hanna R. Hall) |
| Halloween | 2007 | | Judith Myers |
| Bright Lights | 2006 | Short | Samantha (as Hanna R. Hall) |
| Standoff | 2006 | TV Series | Rose Anders |
| White Picket Fence | 2006 | Short | Sarah Durley (as Hanna R. Hall) |
| Edward Cole | 2005 | Short | Crystal |
| Jail Bait | 2004 | Short | Bess (as Hanna R. Hall) |
| Amy & Isabelle | 2001 | TV Movie | Amy Goodrow (as Hanna R. Hall) |
| The Virgin Suicides | 1999 | | Cecilia Lisbon |
| Her Desperate Choice | 1996 | TV Movie | Samantha, Jody's Daughter (as Hanna R. Hall) |
| Homecoming | 1996 | TV Movie | Maybeth Tillerman |
| Goldilocks and the Three Bears | 1995 | | Goldi |
| Forrest Gump | 1994 | | Young Jenny Curran (as Hanna R. Hall) |
Assistant Director
| Title | Year | Status | Character |
| --- | --- | --- | --- |
| Batgirl: Spoiled | 2012-2013 | TV Series assistant director - 2 episodes | |
| There Will Be Brawl | 2009-2010 | TV Series assistant director - 2 episodes | |
Camera Department
| Title | Year | Status | Character |
| --- | --- | --- | --- |
| The Watch | 2009 | Short second assistant camera | |
| American Cowslip | 2009 | camera intern | |
| Neal Cassady | 2007 | camera intern - as Hanna R. Hall | |
| Noel | 2006 | Short assistant camera | |
Miscellaneous
| Title | Year | Status | Character |
| --- | --- | --- | --- |
| Rubicon: The Beginning | 2014 | Video production office assistant | |
| Grasshopper | 2006 | Short key set production assistant | |
Thanks
| Title | Year | Status | Character |
| --- | --- | --- | --- |
| Trip House | 2016 | thanks completed | |
Self
| Title | Year | Status | Character |
| --- | --- | --- | --- |
| The Making of a Dream: Behind the Scenes | 2011 | Documentary short | Herself |
| Perceiving Reality: The Making of Scalene | 2011 | Documentary | Herself |
| TEXT: Behind the Scenes | 2008 | Video documentary short | Herself |
| The Horrorhound | 2007 | Video documentary | Herself |
| Through the Eyes of Forrest Gump | 1994 | TV Movie documentary | Herself / Young Jenny Curran (uncredited) |
Awards
Won Awards
| Year | Award | Ceremony | Nomination | Movie |
| --- | --- | --- | --- | --- |
| 2010 | Best Actress | Beverly Hills Film Festival | | Happiness Runs (2010) |
| 2010 | Golden Palm Award | Beverly Hills Film Festival | Best Actress | Happiness Runs (2010) |
| 1995 | Young Artist Award | Young Artist Awards | Best Performance by an Actress Under Ten in a Motion Picture | Forrest Gump (1994) |
Nominated Awards
| Year | Award | Ceremony | Nomination | Movie |
| --- | --- | --- | --- | --- |
| 1997 | Young Artist Award | Young Artist Awards | Best Performance in a TV Movie/Home Video - Young Ensemble | Homecoming (1996) |
Source:
IMDb
,
Wikipedia