• Gabe Kaplan is a professional poker player, actor, and comedian, known for Welcome Back, Kotter and High Stakes Poker.
• His net worth is estimated to be over $30 million, mainly from acting projects and financial investments.
• He has won over $2 million in poker competitions.
• After a failed attempt to become a professional baseball player, he pursued a career in comedy and acting, leading to the creation of Welcome Back, Kotter.
• Over the years he has also appeared in several television programs, films, and poker tournaments.

Known for movies
Short Info
| | |
| --- | --- |
| Net Worth | $30 million |
| Date Of Birth | March 31, 1945 |
| Fact | Provided commentary for the National Heads-Up Poker Challenge on CNBC in 2005. |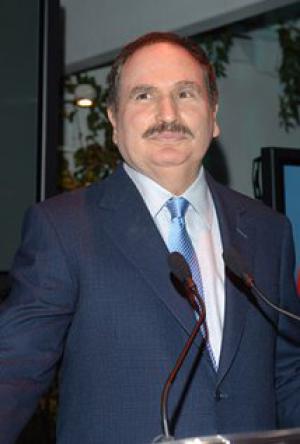 Who is Gabe Kaplan?
Gabriel Weston Kaplan was born on 31 March 1945, in Brooklyn, New York City USA, and is a professional poker player, actor and comedian, perhaps still best known for his role in the television sitcom "Welcome Back, Kotter" which aired during the 1970s. In recent years, he's been better known for his work on the GSN program "High Stakes Poker", in which he serves as a commentator.
The Net Worth of Gabe Kaplan
As of early-2020, Gabe Kaplan's net worth is estimated to be over $30 million, earned through success in his various endeavors. The majority of his wealth was gained from successful acting projects, which in turn funded many financial investments which helped him prosper.
He's also won over $2 million in poker competitions.
Early Life, Education, and Career Beginnings
Gabe grew up in Brooklyn and is of Jewish descent, with his family settling in the US to find safer and better opportunities. As a child, he became very interested in a career as a professional baseball player, hoping to make it in Major League Baseball (MLB). He attended New Utrecht High School located near home.
After matriculating, he tried out to become a part of a minor league team but was unsuccessful.
This led him to decide that baseball wasn't really for him, and he began looking at other avenues. While doing so, he worked in New Jersey as a bellman for a hotel, where he saw comedians go to the hotel and perform stand-up shows, which inspired him to pursue something similar. He began developing his skills and jokes, often performing at New York City's Café Tel Aviv and other local locations. He improved to the point that his comedy routine was attracting a lot of attention.
Acting Career – Welcome Back Kotter
Gabe gained the opportunity to tour around the country, performing his stand-up routine, which often consisted of experiences he had as a child.
At this time, he was being invited to several television programs, including "The Tonight Show Starring Johnny Carson" in which he made five guest appearances in a year. While working on a comedy album about his high school experiences, he was then approached by television producers to create a sitcom starring himself.
He got on board with this opportunity, leading to the creation of "Welcome Back, Kotter". The comedy show focuses on him playing the titular high school teacher, who becomes involved in a remedial class featuring ethnically and racially diverse children.
The show ran for four years and elevated his career nationally. The show built his comedy career further, and he incorporated his personal experiences into the show. While working on the show, he also competed in "Battle of the Network Stars" representing ABC. After the end of his show in 1979, he continued his stand-up tours, and also got a lead role in "Fast Break", which was released shortly afterwards.
Continued Acting Work and Poker
Over the next few years, Gabe balanced his comedy work with several acting endeavors. In 1981, he had another starring role in "Lewis & Clark", playing the titular Lewis, which ran and featured a New York native who has a dream of starting a country-music club.
After a few more television appearances, he took a long break from acting, to focus on other endeavors brought about by the financial success his career brought him. He invested a lot of his money in the financial markets and was successful, leading to his wealth growing exponentially. He then became interested in playing poker at a professional level, making his debut in the World Series of Poker during the late 1970s. After a few years his skill became well known, and he was considered one of the best players at the time, solidified with a win at the Super Bowl of Poker. He continued to showcase his skill in the next five years, and remained a mainstay of poker for decades to come.
Recent Endeavors
In 2004, Kaplan made headlines once more as he reached third place of a Texas hold'em event by World Poker Tour, at which he won over $250,000. He also consistently placed highly at various World Series of Poker (WSOP) events. During this time he became a close partner and collaborator for WSOP, becoming a commentator for many of their events.
He also competed in an episode of "Poker After Dark", in which he defeated Vanessa Rousson, Kristy Gazes, Ali Nejad, Annie Duke, and Howard Lederer.
He continued to build his tenure with a ninth-place finish at the 2007 WSOP HORSE event.
He then competed in "Poker After Dark" once more, and won again, with many considering the episode one of the greatest comebacks in the show's history. In terms of his television work, he often appeared in various poker-related programs such as "Intercontinental Poker Championship", "High Stakes Poker", and "National Heads-Up Poker Championship". He also made an appearance in "The Grand", and released the book "Kotter's Back: E-mails from a Faded Celebrity to a Bewildered World", which featured absurd emails he composed and people's reaction to them. In 2018, he returned to mainstream television with a guest appearance in "BoJack Horseman" – the Netflix show is considered one of the greatest series of all time.
Personal Life
Gabe has never revealed any information about a romantic partner or a wife, preferring to keep to himself. He does have a daughter, but has shared no information about her mother. There have been rumors that he is gay, due to his support of same-sex marriage in the US, but the rumors were shot down after he posed in a picture with his daughter. There were also some rumors that he became romantically involved with "Welcome Back, Kotter" co-star Marcia Strassman, who played his on-screen wife, but it has never been confirmed. She passed away in 2014, and it led to a lot of coverage on Gabe's end due to their professional relationship.
General Info
| | |
| --- | --- |
| Full Name | Gabe Kaplan |
| Net Worth | $30 million |
| Date Of Birth | March 31, 1945 |
| Height | 1.82 m |
| Profession | Screenwriter, Sports commentator, Comedian, Actor, Professional Poker Player, Investor |
| Nationality | American |
Family
| | |
| --- | --- |
| Children | Rachel Kaplan |
| Parents | Dorothy Kaplan, Charles Kaplan |
Accomplishments
| | |
| --- | --- |
| Awards | TV Land Anniversary Award, TV Land Teacher of the Year Award |
| Nominations | People's Choice Award for Favorite Performer in a New TV Program |
| Movies | Mr. Kaplan, The Grand, Tulips, Nobody's Perfekt, Fast Break |
| TV Shows | National Heads-Up Poker Championship, High Stakes Poker, Lewis & Clark, Welcome Back, Kotter |
Social profile links
Facts
| # | Fact |
| --- | --- |
| 1 | Finished 3rd in the World Poker Tour Event at The Mirage in Las Vegas [March 2005] |
| 2 | Finished 2nd in the 2005 WSOP $5000 Limit Hold 'Em Event. [2005] |
| 3 | Release of his book, "Kotter's Back". [2007] |
| 4 | Working with the original creator of Welcome Back, Kotter (1975) to create a new movie musical. [1998] |
| 5 | Was a broadcaster for the only outdoor World Series of Poker along with Phil Hellmuth in 1997 on ESPN. The event took place outside of Binion's in the middle of the Fremont Street Experience. |
| 6 | His experiences as a student in an under-achieving class (like the Sweathogs) in the early 1960s was the basis for Welcome Back, Kotter (1975). |
| 7 | Provided commentary for the National Heads-Up Poker Challenge on CNBC in 2005. |
| 8 | Worked as a standup comic, a sitcom and film actor, and a disc jockey. |
| 9 | Provided coverage on ESPN for the 2002 World Series of Poker. |
| 10 | Champion poker player |
| 11 | Financial investor |
Pictures
Movies
Writer
| Title | Year | Status | Character |
| --- | --- | --- | --- |
| Lewis & Clark | 1981-1982 | TV Series written by - 2 episodes | |
| Tulips | 1981 | uncredited | |
| Welcome Back, Kotter | | TV Series created by - 95 episodes, 1975 - 1979 creator - 94 episodes, 1975 - 1979 written by - 2 episodes, 1977 - 1978 story - 1 episode, 1978 teleplay - 1 episode, 1978 | |
Actor
| Title | Year | Status | Character |
| --- | --- | --- | --- |
| The Grand | 2007 | | Seth Schwartzman |
| Jack the Dog | 2001 | | Richie |
| The Hoboken Chicken Emergency | 1984 | TV Movie | Anthony DePalma |
| Murder, She Wrote | 1984 | TV Series | Freddy York |
| Groucho | 1982 | | Groucho |
| Lewis & Clark | 1981-1982 | TV Series | Stewart Lewis |
| Tulips | 1981 | | Leland Irving |
| Nobody's Perfekt | 1981 | | Dibley |
| Welcome Back, Kotter | 1975-1979 | TV Series | Gabe Kotter |
| Fast Break | 1979 | | David Greene (as Gabriel Kaplan) |
| Police Story | 1977 | TV Series | Paul Cazenovia |
| The Love Boat | 1976 | TV Movie | Stan Nichols |
Soundtrack
| Title | Year | Status | Character |
| --- | --- | --- | --- |
| Mike & Mike | 2015 | TV Series 1 episode | |
| Welcome Back, Kotter | 1976 | TV Series performer - 1 episode | |
Thanks
| Title | Year | Status | Character |
| --- | --- | --- | --- |
| Mr. Show with Bob and David | 1996 | TV Series special thanks - 1 episode | |
Self
| Title | Year | Status | Character |
| --- | --- | --- | --- |
| Gotham Comedy Live | 2014 | TV Series documentary | Himself - Host |
| The 9th Annual TV Land Awards | 2011 | TV Special | Himself |
| Good Morning America | 1979-2011 | TV Series | Himself |
| High Stakes Poker | 2006-2010 | TV Series | Himself |
| TV's 50 Funniest Catch Phrases | 2009 | TV Movie | Himself |
| National Heads-Up Poker Championship | 2008 | TV Mini-Series | Himself |
| Poker After Dark | 2007-2008 | TV Series | Himself |
| The Big Idea with Donny Deutsch | 2005 | TV Series | Himself |
| National Heads-Up Poker Championship | 2005 | TV Series | Himself - Host (2005) |
| World Poker Tour | 2004 | TV Series | Himself |
| Hollywood Squares | 2004 | TV Series | Himself |
| Just for Laughs | 2003 | TV Series | Himself |
| ABC's 50th Anniversary Celebration | 2003 | TV Special documentary | Himself |
| TV Land Awards: A Celebration of Classic TV | 2003 | TV Special documentary | Himself |
| Just for Laughs: Montreal Comedy Festival | 2001 | TV Special documentary | Himself |
| E! True Hollywood Story | 2000 | TV Series documentary | Himself |
| Truth Behind the Sitcom Scandals 5 | 2000 | TV Movie documentary | Himself |
| 50 Years of Television: A Celebration of the Academy of Television Arts & Sciences Golden Anniversary | 1997 | TV Movie documentary | Himself |
| The New Hollywood Squares | 1989 | TV Series | Himself |
| War of the Stars | 1987 | TV Series 1987 | |
| The 37th Annual Primetime Emmy Awards | 1985 | TV Special | Himself |
| Dropout | 1985 | TV Movie | Himself - Host |
| Catch a Rising Star's 10th Anniversary | 1982 | TV Special | Himself - Comedian |
| Battle of the Network Stars XI | 1981 | TV Special | Himself - NBC Team Captain (as Gabriel Kaplan) |
| The Hollywood Squares | 1975-1979 | TV Series | Himself / Himself - Panelist |
| Battle of the Network Stars V | 1978 | TV Special | Himself - ABC Team Captain (as Gabriel Kaplan) |
| Battle of the Network Stars IV | 1978 | TV Special | Himself - ABC Team Captain |
| A Tribute to Mr. Television Milton Berle | 1978 | TV Special | Himself |
| The CBS Festival of Lively Arts for Young People | 1978 | TV Series | Himself - Host |
| The Tonight Show Starring Johnny Carson | 1973-1978 | TV Series | Himself / Himself - Guest Host |
| ABC's Silver Anniversary Celebration | 1978 | TV Special | Himself |
| Celebrity Challenge of the Sexes 2 | 1977 | TV Movie | Himself |
| Battle of the Network Stars III | 1977 | TV Special | Himself - ABC Team Captain |
| The 29th Annual Primetime Emmy Awards | 1977 | TV Special | Himself - Presenter |
| US Against the World | 1977 | TV Movie | Himself |
| Celebrity Challenge of the Sexes | 1977 | TV Movie | Himself |
| Battle of the Network Stars II | 1977 | TV Special | Himself - ABC Team Captain |
| Dinah! | 1975-1977 | TV Series | Himself |
| Dean Martin Celebrity Roast: Gabe Kaplan | 1977 | TV Special | Himself |
| Battle of the Network Stars | 1976 | TV Special | Himself - ABC Team Captain |
| The Sonny and Cher Show | 1976 | TV Series | Himself / Various Characters |
| The Captain and Tennille | 1976 | TV Series | Himself |
| Van Dyke and Company | 1976 | TV Series | Himself |
| Dean Martin Celebrity Roast: Joe Garagiola | 1976 | TV Special | Himself |
| The Mike Douglas Show | 1974-1976 | TV Series | Himself - Co-Host / Himself - Comedian / Himself - Actor / ... |
| Donny and Marie | 1976 | TV Series | Himself |
| Dean Martin Celebrity Roast: Dean Martin | 1976 | TV Special | Himself |
| The 2nd Annual People's Choice Awards | 1976 | TV Special | Himself - Accepting Award for Favourite New Television Program and Presenter: Introducing Raymond Burr to Stage |
| The Dean Martin Celebrity Roast: Muhammad Ali | 1976 | TV Special | Himself |
| Lola! | 1976 | TV Series | Himself |
| Celebration: The American Spirit | 1976 | TV Movie | Himself |
| Celebrity Bowling | 1976 | TV Series | Himself |
| Celebrity Sweepstakes | 1975 | TV Series | Himself |
| The Dean Martin Celebrity Roast: Evel Knievel | 1975 | TV Special | Himself |
| Van Dyke and Company | 1975 | TV Special | Himself |
| The Gladys Knight & the Pips Show | 1975 | TV Series | Himself |
| The Hollywood Palladium | 1974 | TV Movie | Himself |
| The Merv Griffin Show | 1973 | TV Series | Himself |
Archive Footage
| Title | Year | Status | Character |
| --- | --- | --- | --- |
| Inside Edition | 2014 | TV Series documentary | Himself - Welcome Back Kotter |
| Paul Williams Still Alive | 2011 | Documentary | Himself |
| When Stand-Up Comics Ruled the World | 2004 | TV Movie documentary | Himself (uncredited) |
Awards
Won Awards
| Year | Award | Ceremony | Nomination | Movie |
| --- | --- | --- | --- | --- |
| 2006 | TV Land Award | TV Land Awards | Teacher of the Year | Welcome Back, Kotter (1975) |
| 2003 | TV Land Award | TV Land Awards | Classic TV Teacher of the Year | Welcome Back, Kotter (1975) |
Source:
IMDb
,
Wikipedia