• Laura Ramsey is a US actress, born in 1982.
• She is known for roles in films such as "Are You Here", "She's The Man", "The Ruins", and "The Middle Men".
• Her net worth is estimated to be over $2 million.
• She has had a successful acting career since 2004, with her last project in 2015.
• She is private about her personal life, and inactive on social media.

Known for movies
Short Info
| | |
| --- | --- |
| Fact | Graduated from Laconia High School in Rosendale, Wisconsin in 2001. |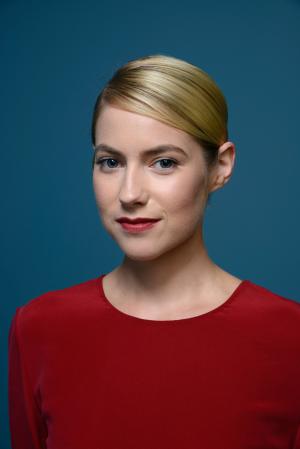 Who is Laura Ramsey?
Laura Ramsey was born on 14 November 1982, in Brandon, Wisconsin, USA, and is an actress, known for her roles in a variety of films. Some of her most notable projects include "Are You Here", "She's The Man", "The Ruins", and "The Middle Men". She has also appeared in a few television programs, including a main role in 2015's "Hindsight".
The Net Worth of Laura Ramsey
As of early-2020, Laura Ramsey's net worth is estimated to be over $2 million, earned through a successful career in acting, in the entertainment industry from 2004 to 2015. However, she has not taken any new projects since then, and it's not known if she'll return to the profession.
Early Life, Education, and Career Beginnings
Laura grew up in Brandon, raised by her parents, and attended Laconia High School located in nearby Rosendale. After matriculating, she then enrolled at Ripon College in nearby Ripon, Wisconsin. She didn't intend on pursuing a career in acting at first, but the school is known for its focus on the liberal arts, offering its students the opportunity to work with various company partners, including opportunities to travel abroad.
She completed a bachelor's degree, and afterwards moved to Los Angeles in contemplation of a career as a model or actress.
She worked at a restaurant located on Sunset Boulevard, where she was spotted by a casting agent, who invited her to go for an audition for the film "The Real Cancun". The film follows the story of 16 Americans who spend their spring break in Cancun, Mexico, and employed a strategy similar to that of reality television programs. It was not successful as it flopped in the box office, but the effect was the opposite for Laura, as it effectively launched her career.
Rise to Prominence
At around the same time, Ramsey got her first television project, working on the series "The Days" which portrays the titular family, with each episode spanning a day.
Over the next few years, she consistently had more work in films, appearing in "Lords of Dogtown" before gaining starring roles in "Venom" and "Cruel World". The latter film is an independent feature, telling the story of a man who hosts a game show with the losers ending up being killed by him.
She was then cast in the film "The Covenant" which starred Taylor Kitsch and Sebastian Stan.
The film received negative reviews, but still fared well at the box office, which didn't do Laura's career any harm. She was then cast in a leading role in the French-Canadian project "Whatever Lola Wants", which tells the story of a postal worker who takes a trip to Egypt to seek a well-known belly-dancer.
The film actually did well in Morocco, becoming one of the highest-grossing films there. She also had a role in the film "The Ruins", alongside Jonathan Tucker and Jena Malone; this film was successful too, though it received mixed reviews.
Continued Acting Work
After a guest role in "Mad Men", Laura then worked on the film "Middle Men" before appearing in the independent movie "Shrink", which premiered at the Sundance Film Festival. The film starred Kevin Spacey, and tells the story of his character's life working as a psychiatrist in Hollywood.
In 2010, she had a minor role in "Somewhere", which is about a newly famous actor, who tries to regenerate a relationship with his daughter, while figuring out an existential crisis.
The following year, Laura worked on a string of films, including "Where the Road Meets the Sun" and "Hirokin". She was also cast in "Kill the Irishman" which is based on the book by Rick Porello "To Kill the Irishman: The War that Crippled the Mafia", telling the story of gangster Danny Greene who was a prominent member of a 1970s Cleveland gang war which almost destroyed the mafia presence there.
In 2012, she worked on the horror film "No One Lives" alongside Adelaide Clemens and Luke Evans, which premiered at the Toronto International Film Festival.
Recent Projects and Hiatus
In 2013, Ramsey continued her trend of consistency in films, with parts in "Are You Here" and "Pulling Strings", the latter an American-Mexican collaboration starring her alongside Jamie Camil. It tells the story of a Mariachi singer who falls in love with an employee of the US Embassy, as he tries to seek a visa for his child. Her last film project occurred the same year with "Awful Nice" which starred Christopher Meloni and Brett Gelman.
After that, she took more time to focus on television roles, as it's an avenue for more consistent pay. She had guest roles in "My Generation", and "White Collar" which is a show following the life of a con artist and a Federal Bureau of Investigation (FBI) Special Agent, working together to solve crimes.
In 2015, she was cast in "Hindsight" as the lead character Becca Brady. In the show, her character finds herself transported back through time during her second wedding, leading her to the night before her first wedding, when she resolves to make up for many mistakes and alter the course of her life.
The show also created a companion series – "Planet Sebastian" – based on the character of the show. Both had good reviews and were set to continue but was cancelled following a change in leadership of network VH1. Since then, she has not returned to any new acting projects, living life away from the spotlight.
Personal Life
It isn't known if Laura is in a relationship or married as she's never talked publicly about that part of her life. She did profess that she is into more bookish and sensitive guys compared to the typical sporty guys or jocks. She also doesn't like having a presence online, as she believes that it is a place where there is very little control, and open to abuse. She used to have an account on Twitter, but became inactive on it shortly before her final acting project.
General Info
| | |
| --- | --- |
| Full Name | Laura Ramsey |
| Height | 1.6 m |
| Profession | Actor |
| Education | Laconia High School |
| Nationality | American |
Family
| | |
| --- | --- |
| Parents | Mark Ramsey, Jill Ramsey |
Accomplishments
| | |
| --- | --- |
| Movies | She's the Man, The Ruins, The Covenant, Middle Men, Are You Here, Pulling Strings, Kill the Irishman, No One Lives, Lords of Dogtown, Somewhere, Hirokin, Street, Whatever Lola Wants, Awful Nice, Shrink, Venom, Where the Road Meets the Sun, Cruel World, Inside Out, Estranged |
| TV Shows | My Generation, The Days |
Social profile links
Quotes
| # | Quote |
| --- | --- |
| 1 | The Internet is so big that no one can control anything, really. |
| 2 | I personally don't even try to compare New York and L.A. To me, they are just way too different. |
| 3 | I've always gone for the more sensitive, bookish guy, totally. The jock boys, the sporty guys, I don't know... they just didn't do it for me. |
| 4 | When you go in and guest-star on a TV show, they already have their family - everybody pretty much knows everybody, and everyone sort of has that base already formed. |
| 5 | Statistically, Portland, Oregon has the most street kids, like kids that run away from home and live on the street. It's like a whole culture thing there. If you walk around on the streets, there are kids living on the streets, begging for money, but it's almost like a cool thing. They all just sit around and play music and squat. |
Facts
| # | Fact |
| --- | --- |
| 1 | Discovered by a talent agent, while working as a waitress on Sunset Boulevard in December 2002, where she was cast in the reality documentary, The Real Cancun (2003). |
| 2 | Graduated from Laconia High School in Rosendale, Wisconsin in 2001. |
Pictures
Movies
Actress
| Title | Year | Status | Character |
| --- | --- | --- | --- |
| Hindsight | 2015 | TV Series | Becca / Becca Brady / Rebecca Maeve |
| White Collar | 2014 | TV Series | Amy Harris |
| Pulling Strings | 2013 | | Rachel |
| Are You Here | 2013 | | Angela Baker |
| Awful Nice | 2013 | | Lauren |
| The Sixth Gun | 2013 | TV Movie | Becky Montcrief |
| No One Lives | 2012 | | Betty |
| Hirokin: The Last Samurai | 2012 | | Maren |
| 1 Out of 7 | 2011 | | Lexi |
| Estranged | 2011/I | Short | Abby |
| Where the Road Meets the Sun | 2011 | | Sandra |
| Kill the Irishman | 2011 | | Ellie O'Hara |
| My Generation | 2010 | TV Series | Sophie |
| Somewhere | 2010 | | Naked Blonde with Sailor Cap |
| Middle Men | 2009 | | Audrey Dawns |
| Shrink | 2009 | | Keira |
| Mad Men | 2008 | TV Series | Joy |
| The Ruins | 2008 | | Stacy |
| Whatever Lola Wants | 2007 | | Lola |
| The Covenant | 2006 | | Sarah Wenham |
| She's the Man | 2006 | | Olivia Lennox |
| Venom | 2005 | | Rachel |
| Cruel World | 2005 | | Jenny |
| Inside Out | 2005/I | | Miranda |
| Lords of Dogtown | 2005 | | Gabrielle |
| The Days | 2004 | TV Series | Natalie Day |
Self
| Title | Year | Status | Character |
| --- | --- | --- | --- |
| Xposé | 2009 | TV Series | Herself |
| Breaking the Silence: Exposing the Covenant | 2007 | Video documentary short | Herself |
| 13th Annual Screen Actors Guild Awards | 2007 | TV Special | Herself |
| The Real Cancun | 2003 | Documentary | Herself |
Awards
Nominated Awards
| Year | Award | Ceremony | Nomination | Movie |
| --- | --- | --- | --- | --- |
| 2008 | Fright Meter Award | Fright Meter Awards | Best Supporting Actress | The Ruins (2008) |
Source:
IMDb
,
Wikipedia