• Jason Clarke is an Australian actor who rose to prominence for his roles in American movies.
• He was born in Winton, Queensland and graduated from a drama school in Melbourne.
• He began his acting career in an Australian police drama series and his movie debut was in 1997.
• He has appeared in many popular films, including "Zero Dark Thirty," "The Great Gatsby," "Dawn of the Planet of the Apes," and "Terminator Genisys."
• He is currently estimated to have a net worth of around $6 million.

Known for movies
Short Info
| | |
| --- | --- |
| Date Of Birth | July 17, 1969 |
| Mark | Flawless American accent |
| Fact | He grew up in a very rural, desolate part of Queensland. His father was a professional sheep-shearer. |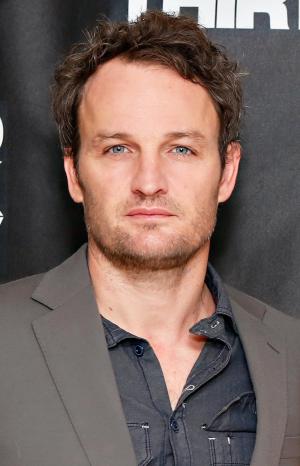 Jason Clarke is an Australian actor, who rose to prominence for his roles in American movies such as "Planet of The Apes," "Terminator Genisys," and "Zero Dark Thirty."
Early Life and Family
Jason Clarke was born on 17 July 1969, in Winton, Queensland, Australia, where he was raised by his father, a sheep shearer, in their hometown. He practically lived in a caravan and would go from one shearing shed to another. Other than that, little else is known about his family.
Education
He graduated in 1994 from a drama school in Melbourne.
Career
First Step
After graduation, he pursued an acting career in Sydney, and his television debut happened in 1995 with "Blue Heelers," an Australian police drama series. A string of TV appearances in drama series followed from 1996 to 2003; the most notable were "Wildside," in 1998 aired on the Australian Broadcasting Corporation with Tony Martin and Rachael Blake; "Stingers," in which he had a recurring role from 2000-2003; "Home Away From Home," one of the longest soap operas in Australia, in which he appeared in Season 15 in 2002; and "Farscape," a science-fiction drama series in 2003.
His movie debut was in "Dilemna" released in 1997, followed by minor roles in several Australian movies including "Our Lips are Sealed"(2000), "Rabbit-Proof Fence" (2002), and "You Can't Stop the Murders" (2003). It took him a while to get a lead role, and this was in a short movie, "Hole in the Paper Sky," produced by Jessica Biel and directed by Bill Purple in 2008. The film was submitted to several film festivals in the US.
Hollywood Career
From 2006 to 2008, Jason played a lead role opposite Jason Isaacs in "Brotherhood," an American crime procedural television drama series about the conflicting lives of two brothers, a politician and a mobster, in Rhode Island.
The series lasted for three seasons, and was cancelled after 29 episodes on 21 December 2008.
After the series' cancellation, his Hollywood movie career took off. Jason was part of many popular movies, including Jada Pinkett Smith's directorial debut, "The Human Contract," in 2008 with Paz Vega and Idris Elba; "Public Enemies," a movie adaptation of the non-fiction novel, "Public Enemies: America's Greatest Crime Wave and the Birth of the FBI, 1933–34," written by Bryan Burrough, which starred Christian Bale and Johnny Depp in 2009; "Wall Street: Money Never Sleep," with Michael Douglas and Susan Sarandon in 2010, directed by Oliver Stone, and which was a sequel to the 1987 movie, "Wall Street."
In 2011, Jason went back to the small screen by taking the role of a legendary tough police detective in "The Chicago Code", along with Jennifer Beals. The crime drama series aired on Fox for only one season with 13 episodes.
He returned to movies, and started the decade right in such as "Zero Dark Thirty" playing a CIA officer trying to find the infamous al-Queda terrorist leader, Osama Bin Laden, with Jessica Chastain in 2012; and "Texas Killing Fields" with Sam Worthington and Jeffrey Dean Morgan, one of the official entries in the Venice International Film Festival in 2011.
Due to his talent of being able to portray good to nefarious characters, he's been in many popular films including "The Great Gatsby" with Leo DiCaprio and Tobey Maguire in 2013, "Dawn of the Planet of the Apes" with Gary Oldman and Keri Russell in 2014, and "Terminator Genisys" with Arnold Swarzenegger and Emilia Clarke in 2015, which grossed around $450 million.
Before 2010 ended, Jason also accepted controversial roles that challenged him physically and intellectually, with films such as "Everest," in which he took on one of the lead roles originally made for Christian Bale in 2015, and filmed in freezing temperatures; "The Man with the Iron Heart," a biopic war drama movie about the assassination of Reinhard Heydrich, one of the Nazi leaders  and main architects of the Holocaust in 2017; and "Chappaquiddick" in which he played the role of Ted Kennedy, who was involved in an accident that many believed cost him the chance to become the President of the United States.
The movie was one of the official entries in the Toronto International Film Festival in 2017, which gained Jason generally positive reviews for his performance, and the way the story was presented.
In 2019, Jason happily accepted the lead role of Dr. Louis Creed in another movie adaptation of the novel "Pet Sematary," written by one of his favorite authors, Stephen King. It was a commercial success with total gross earnings of $113 million against a budget of $21 million. A prequel may be in the works, due to its success at the box office.
Jason was lured into going back to television through the historical HBO miniseries, "Catherine the Great," in 2019. His role was that of a military commander and lover of Empress Catherine, who was played by Dame Helen Mirren.
Currently, he is waiting for the release of two movies that he's a part of, which are undergoing post-production processing – "The Devil All the Time" and "Silk Road."
Personal Life
He was married to French-Italian actress and model, Cécile Breccia, whose work in sci-fi military movie, "Starship Troopers 3: Marauder" in 2008 gave her a bit more prominence. They were in a relationship for a long time before deciding to tie the knot. It was only revealed in 2018 during the Screen Actors Guild (SAG) red carpet interview that they were already married. They have two sons, a five year old and a two year old. The family is currently residing in Los Angeles, California.
Interesting Facts and Awards
Even if he is mostly doing films and television series in the US, Jason is willing to work back in Australia as long as the project is good.
People were fascinated and confused if he and Emilia Clarke, who played his mother in the sci-fi movie, "Terminator Genisys" were related. They only share the same last name but not blood; he is Australian while Emilia is English.
He diligently studies accents by continuously listening to his vocal homework. Jason said that non-native American-English speakers, actors, and wannabes must learn how to speak the language, and remove any accent they inherently had if they want a Hollywood career.
"One of the hardest jobs you can ever do, wrestling rams to the ground."–Jason Clarkehttp://esqm.ag/7b34yrr

Posted by Esquire on Sunday, July 20, 2014
Appearance
Jason is 6ft 2ins (1.85m) tall and weighs around 163lbs (74kgs). He is Caucasian with light brown hair and blue eyes.
Net worth
Sources estimated his net worth at around $6 million as of May 2020, accumulated largely from working as an actor since the age of 26.
General Info
| | |
| --- | --- |
| Full Name | Jason Clarke |
| Date Of Birth | July 17, 1969 |
| Height | 1.87 m |
| Profession | Actor |
| Education | University of Melbourne Faculty of VCA and MCM |
| Nationality | Australian |
Accomplishments
| | |
| --- | --- |
| Movies | Terminator Genisys, Everest, Dawn of the Planet of the Apes, Zero Dark Thirty, Lawless, The Great Gatsby, Public Enemies, White House Down, Child 44, Death Race, The Better Angels, Texas Killing Fields, Rabbit-Proof Fence, The Human Contract, All I See Is You, Yelling to the Sky, Our Lips Are Sealed... |
| TV Shows | The Chicago Code, Brotherhood, U.S. Attorney |
Social profile links
Marks
| # | Marks / Signs |
| --- | --- |
| 1 | Flawless American accent |
Quotes
| # | Quote |
| --- | --- |
| 1 | The guy I read and I love is Irvin Yalom. |
| 2 | My favorite part of any project is the preparation. It's where you get to meet the people, the experts. |
| 3 | In terms of publicity and interviews, well, it's really hard in this modern world to keep a sense of mystery. |
| 4 | You need mystery. You actually do. I think that's what foreign women, French women in particular, are good at. There's still a sense that you need to keep some of the unknown because that's where the soul resides, or something. |
| 5 | As an actor, the first thing you learn in drama school is you never judge. |
| 6 | I am sick of living out of a suitcase. |
| 7 | I can't complain about the roles that have come my way. |
| 8 | I do want to have holidays and see my family and friends. |
Facts
| # | Fact |
| --- | --- |
| 1 | Not related to co-star Emilia Clarke, who played his mother in Terminator Genisys (2015). |
| 2 | Appeared in two movies with Tom Hardy and Gary Oldman: Lawless (2012) and Child 44 (2015). |
| 3 | Started acting in his mid-twenties. |
| 4 | He grew up in a very rural, desolate part of Queensland. His father was a professional sheep-shearer. |
| 5 | Although born and raised in Australia, he has never played an Aussie in an American production, thanks to his ability to speak flawlessly in American dialects. |
Pictures
Movies
Actor
| Title | Year | Status | Character |
| --- | --- | --- | --- |
| HHhH | 2017 | post-production | Reinhard Heydrich |
| Chappaquiddick | 2017 | post-production | Ted Kennedy |
| Mudbound | 2017 | post-production | Henry McAllan |
| The Aftermath | 2017 | pre-production | Lewis Morgan |
| Winchester | 2017 | pre-production | Eric Price |
| All I See Is You | 2016 | | James |
| Everest | 2015 | | Rob Hall |
| Terminator Genisys | 2015 | | John Connor |
| Child 44 | 2015 | | Anatoly Tarasovich Brodsky |
| Knight of Cups | 2015 | | Johnny |
| Dawn of the Planet of the Apes | 2014 | | Malcolm |
| The Better Angels | 2014 | | Tom Lincoln |
| White House Down | 2013 | | Stenz |
| The Great Gatsby | 2013 | | George Wilson |
| Zero Dark Thirty | 2012 | | Dan |
| Lawless | 2012 | | Howard Bondurant |
| Texas Killing Fields | 2011 | | Rule |
| Swerve | 2011 | | Frank |
| The Chicago Code | 2011 | TV Series | Jarek Wysocki |
| Yelling to the Sky | 2011 | | Gordon O'Hara |
| Trust | 2010/I | | Doug Tate |
| Wall Street: Money Never Sleeps | 2010 | | New York Fed Chief |
| U.S. Attorney | 2009 | TV Movie | Michael Ryan |
| Public Enemies | 2009 | | 'Red' Hamilton |
| Brotherhood | 2006-2008 | TV Series | Tommy Caffee |
| The Human Contract | 2008 | | Julian Wright |
| Death Race | 2008 | | Ulrich |
| Under Still Waters | 2008 | | Andrew |
| Hole in the Paper Sky | 2008 | Short | Howard Ferp |
| Get Rich Quick | 2004 | | Fenris |
| Stingers | 2000-2003 | TV Series | Brett Linton / Oliver Jensen |
| White Collar Blue | 2002-2003 | TV Series | Ray Jarvis |
| BlackJack | 2003 | TV Movie | Tony Seaton (1973) |
| Farscape | 2003 | TV Series | Captain Jenek / Letchner |
| You Can't Stop the Murders | 2003 | | Slade |
| Free | 2002/II | Short | |
| The Outsider | 2002 | TV Movie | Ray Childress |
| Rabbit-Proof Fence | 2002 | | Constable Riggs |
| The Bill | 2001 | TV Series | Agent Vinten |
| Head Start | 2001 | TV Series | Constable Rogers |
| Flat Chat | 2001 | TV Series | |
| Six O'Clock Swill | 2000 | Short | Man 1 |
| Better Than Sex | 2000 | | Guy C |
| Risk | 2000 | | Chris |
| All Saints | 1999-2000 | TV Series | Eddie Furlong |
| Our Lips Are Sealed | 2000 | | Mac |
| Schmooze | 1999 | Short | Band |
| Kick | 1999 | | Nicholas Ratcliff |
| Blue Heelers | 1995-1999 | TV Series | Dean Crocker / Troy Harris / Craig Dyer |
| Murder Call | 1998 | TV Series | Zac Hartman |
| Praise | 1998 | | Frank |
| Two Guys, a Girl and a Pizza Place | 1998 | TV Series | Hank |
| Wildside | 1998 | TV Series | Det. Con. Paul Moss |
| Twilight | 1998 | | Young Cop #1 |
| Dilemma | 1997 | | Guy #2 |
| Knots Landing: Back to the Cul-de-Sac | 1997 | TV Mini-Series | Willy |
| Heartbreak High | 1997 | TV Series | Warren |
| Water Rats | 1997 | TV Series | Jason Ford |
| Diagnosis Murder | 1996 | TV Series | Rick 'Slick' Brooks |
| Mercury | 1996 | TV Series | Nathan Cohan |
| Halifax f.p. | 1995 | TV Series | Detective |
Producer
| Title | Year | Status | Character |
| --- | --- | --- | --- |
| Free | 2002/II | Short producer | |
Self
| Title | Year | Status | Character |
| --- | --- | --- | --- |
| Learning to Climb: The Actor's Journey | 2016 | Video documentary short | Himself |
| Race to the Summit: The Making of 'Everest' | 2016 | Video documentary short | Himself |
| Reset the Future: Constructing 'Terminator Genisys' | 2015 | Video documentary | Himself |
| Terminator Genisys: Family Dynamics | 2015 | Video documentary short | Himself |
| Terminator Genisys: Infiltration and Termination | 2015 | Video documentary short | Himself |
| IMDb: What to Watch | 2015 | TV Series documentary | Himself |
| Entertainment Tonight | 2015 | TV Series | Himself |
| Made in Hollywood | 2012-2015 | TV Series | Himself |
| Rencontres de cinéma | 2012-2015 | TV Series | Himself |
| Unscripted | 2015 | TV Series | Himself |
| 13th Annual Visual Effects Society Awards | 2015 | TV Movie | Himself |
| Dawn of the Planet of the Apes: Humans and Apes: The Cast of 'Dawn' | 2014 | Video short | Himself |
| Dawn of the Planet of the Apes: The World of 'Dawn' | 2014 | Video short | Himself |
| Up Close with Carrie Keagan | 2014 | TV Series | Himself - Guest |
| Reel Junkie | 2014 | TV Series | Himself |
| Meet the Insiders of 'White House Down' | 2013 | Video short | Himself |
| Zero Dark Thirty: Geared Up | 2013 | Video short | Himself |
| Zero Dark Thirty: No Small Feat | 2013 | Video short | Himself |
| Zero Dark Thirty: The Compound | 2013 | Video short | Himself |
| La noche de los Oscar | 2013 | TV Movie | Himself |
| Vanity Fair's Hollywood | 2013 | TV Movie documentary | Himself |
| Vivir de cine | 2013 | TV Series | Himself |
| Chelsea Lately | 2013 | TV Series | Himself - Guest |
| MSN Exclusives | 2012 | TV Series | Himself (2013) |
| Michael Mann: Making 'Public Enemies' | 2009 | Video documentary short | Himself |
| The Last of the Legendary Outlaws | 2009 | Video documentary short | Himself |
| Human Contract: Roll of Film | 2009 | Documentary short | Himself |
| Following the Rabbit-Proof Fence | 2002 | TV Movie documentary | Himself |
Awards
Nominated Awards
| Year | Award | Ceremony | Nomination | Movie |
| --- | --- | --- | --- | --- |
| 2013 | NCFCA Award | North Carolina Film Critics Association | Best Supporting Actor | Zero Dark Thirty (2012) |
| 2012 | CFCA Award | Chicago Film Critics Association Awards | Best Supporting Actor | Zero Dark Thirty (2012) |
| 2012 | ICP Award | Indiewire Critics' Poll | Best Supporting Performance | Zero Dark Thirty (2012) |
| 2012 | VVFP Award | Village Voice Film Poll | Best Supporting Actor | Zero Dark Thirty (2012) |
Source:
IMDb
,
Wikipedia