Erik Flynn Stocklin:
• Born on 24 September 1982, in Freehold, New Jersey, USA
• Earned a bachelor's degree in theatre from Southern Connecticut State University in 2007
• Moved to Los Angeles, California to pursue an acting career in 2008
• Made his on-screen acting debut in 2010 and had his first major role in the mystery drama series "Mistresses" in 2013
• Achieved fame playing Miranda Sings' best friend, Patrick Mooney, in "Haters Back Off" from 2016-2017
• Has also appeared on several television shows, films, commercials and music videos
• Engaged to fellow YouTuber, singer, and actor Colleen Ballinger in 2018 and welcomed a son, Flynn Timothy Stocklin, later that year
• Estimated net worth of $750,000 as of late 2020

Known for movies
Short Info
| | |
| --- | --- |
| Fact | Recent graduate from Southern Connecticut State University. |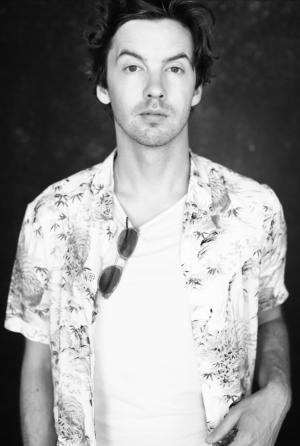 Early life, family, educational background
American actor Erik Flynn Stocklin was born on 24 September 1982, in Freehold, New Jersey, USA.  In 2007, Erik earned his bachelor's degree in theatre from Southern Connecticut State University, and while studying also trained in New York City at the Circle in the Square Theatre School, and spent his summers in New Haven, Connecticut, at the Elm Shakespeare Company.
A year after graduating from university, in 2008 he moved to Los Angeles, California to work on his acting career. He spoke about the move to the Southern Connecticut website, 'I piled what I could into the back of a hand-me-down two-door '95 red Saturn, and started driving… three weeks later I arrived in L.A.'
Who is Colleen Ballinger?
Colleen Mae Ballinger was born on 21 November 1986, in Santa Barbara, California.
She is an American YouTuber, actress, writer, comedian and singer, probably best known for her fictional character, Miranda Sings, for whom she has a dedicated YouTube channel, on which she posts videos of the character. Colleen has also toured America as Miranda, for her one-woman comedy show, usually performing in small theaters and not always to sell-out audiences. However, the character's popularity has lead to an original Netflix show, "Hater's Back Off."
Colleen created the character as a form of satire – Miranda is a bad singer, but she always posts videos of covers, and thinks she has a wonderful voice; this is meant to poke fun at the numerous people trying to become famous by posting covers online, even if they do not know how to sing.
Miranda not only sings and dances badly on her channel, but she also misinterprets critical current events when speaking about them. She collaborates with fellow YouTubers, and usually insults them throughout the video, plus gives unhelpful tutorials and rants about her 'haters.'
Colleen also has a personal, self-titled YouTube channel, on which she posts lifestyle and comedy videos, sometimes featuring her family or friends. Her third channel is a vlogging channel called "Colleen Vlogs." Colleen has won a Teen Choice Award in the Web Star: Comedy category and a Streamy Award for Best Actress. The Hollywood Reporter included her in their list of Top 25 Digital Stars, and Forbes ranked her No.5 on their list of top entertainment influencers of 2017.
"When the sky is grey
hope just hides away
I'll be your sunflower"
thanks for being my little sunflowers. 🌻#CornyButTrue pic.twitter.com/89Fj3z1pe0

— Colleen Ballinger🎗 (@ColleenB123) January 29, 2017
Outside of YouTube and Netflix, Colleen has also appeared on several talk shows to promote "Haters Back Off", and appeared as Dawn in a Broadway production of "Waitress", as well as in a few other off-Broadway productions. She started doing theatre at a very young age, and even studied it further in college.
Colleen was in a long-term relationship with fellow YouTuber, singer, and actor Joshua David Evans. They became engaged in 2014 and married the following year on 2 July. However, even though they were together for over a decade, their marriage only lasted a year. They both announced their divorce in September 2016 on their respective channels.
Erik's Career
In 2016, Erik was cast in a major Super Bowl commercial; he spoke about the role and said that after attending several auditions against thousands of fellow actors, his agent 'phoned him to say he booked the part.
'You get a call from wardrobe asking about your sizes. Next thing you know, you're on a plane to Vancouver to film a Super Bowl commercial.' He also spoke about the pressure of working with big companies, and knowing they spend 'upwards of five million dollars' for 30 seconds airtime during the game, the vast costs of production, and the fact that at least 115 million people will all see the ad.
Television
Erik's on-screen acting debut was in 2010, as Gregg in the television series "First Day". The following year, he appeared as Stevie in the episode entitled "Crying Wolf." of "The Vampire Diaries," a supernatural drama series He was cast in the a primary role of Sam Grey in the mystery drama series "Mistresses" from 2013 – the show mostly received negative reviews, and was canceled after four seasons.
From 2014-2015 he had a recurring role as Beth Davis' stalker, Perry Whitley, in "Stalker." This show also received negative reviews, however, Erik did become more popular. When he spoke with Lena LaMoray about the role, he recalled, 'When I was told I got the role I was asked if I could be at the table read at Warner Bros two hours later,' saying that the casting happened so fast that he didn't even get a chance to tell anyone about it. He gushed about working with Dylan McDermott, Kevin Williamson, and Maggie Q – 'It makes it easier to do my part… Having such talented and amazing people around from the cast to the entire crew.' He added that Kevin is a genius writer and creator who is very hands-on. He said that he felt confident about both the role and show when he drove to work every day, because he was working with so many talented professionals.
Erik has made several single episode appearances in television shows, including "Major Crimes" in 2015 as Brad Powell, as Brian Philips in "Criminal Minds" in 2016, "Girlboss" in 2017 as Dr. Josh, and as John Hinckley Jr. in "Timeless" in 2018.
Through 2016 and 2017, he played Miranda Sings' best friend, Patrick Mooney, in "Haters Back Off." In the series, Patrick has a secret crush on Miranda (played by Colleen Ballinger), who is trying to become famous on YouTube. The series was created and written by Colleen and her brother, Christopher "Chris" Ballinger, and was based around Miranda's fictional life, bringing back the story Colleen made up for the character. The show performed poorly, and was canceled after two seasons.
Most recently, in 2019, Erik played Julian McCaffrey in two episodes of "Lucifer."
Film
Erik's cinematic debut was in 2011, as Thomas in "Donner Pass," a film about explorer George Donner and his friends. They get stuck in a mountain pass during the peak of winter, and turn to cannibalism in order to survive. The following year he played Ben in "Nesting," then Paul in 2013's "Grey Sheep," followed by his portrayal of Noah in "The Bad Guys" in 2015.
His most recent role in a film was as Zach in the 2018 sci-fi "High Voltage". The film follows a singer who dies after being struck by lightning, but is resurrected and has electric superpowers. The film was originally going to be entitled "Hollow Body."
Music
Although both Erik and Colleen are mainly known as actors, they have performed songs together on Colleen's self-titled YouTube channel.
On 19 April 2018, they released the video for "The Hug Song," which Colleen wrote with the help of her nephew, Parker, who 'wrote' the lyrics, while Colleen and Erik wrote the music to accompany them. In the video, Colleen sings while playing the piano, and Erik played the ukulele while singing background vocals.
In an interview with Thrillest, Colleen said that it was all about them becoming comfortable and confident enough to perform in front of millions of subscribers when it comes to performing online. 'I didn't put too much thought into it in the beginning,' she said, 'But then when they started going viral, I freaked out a bit.' She was worried about what people thought of the videos, but was given some helpful advice, 'Do what tickles you,' she said 'as long as you are having a good time and laughing, other people will too, and if they do not like you, it does not matter as long as you are having fun. So I stopped worrying about what other people think,' she explained.
Other
Erik has appeared in commercials for major companies, including Apple, McDonald's, Mazda, and Harmot.
Personal life
Erik met Colleen on the set of "Hater's Back Off;" they quickly became best friends, and reportedly began dating shortly after the show's cancelation. They announced their relationship in early 2018, when they posted photos to Instagram of them together, but many fans already suspected that they were dating, and even made YouTube videos with 'evidence' and argued their cases. In one of her videos after the announcement, Colleen said that they genuinely did start off as best friends, and then fell in love, '[We're] very much the happiest people ever,' she blissfully added. She also said that they kept their relationship hidden for a while, because Erik isn't really into social media, '… he's really terrified of the Internet,' but they found it too challenging to continue to hide their relationship.
In June 2018 they announced their engagement and Colleen's pregnancy. In an interview with People Magazine, she said, 'We're so, so excited… [we] can't wait to meet this kid,' she added that everything is happening very quickly, but she is thrilled and feels like the 'luckiest girl in the world.' She said that her mother, Gwen, has been especially helpful in preparing for the baby's arrival. When she was seven or eight months along, she appeared in Ariana Grande's "Thank U, Next" music video, and Ariana can be seen kissing her bump – the two have been friends for a good 15 years after meeting in an audition room.
Flynn Timothy Stocklin was born on 10 December 2018 in California, three weeks before his due date. Two days later, a vlog of Flynn's birth was uploaded to her brother's YouTube channel, "Ballinger Family."
On her own channel, Colleen shared the story of his birth, and how Erik and herself chose Flynn's name – it's not only Erik's second name, but also his father's – the name goes further back in their family history, as it served as Erik's Irish great-great-great-great grandfather's surname. "Timothy" is Colleen's father's name. Early in her pregnancy, Erik and Colleen took a trip together to Ireland, and there bought a pin with the "Flynn" name on it. Just before giving birth, Erik accidentally pulled the pin out from Colleen's handbag, and they took that as a sign that it should be their son's name.
Appearance
Erik has dark brown hair, hazel eyes, is 6ft 1in (1.85m) tall, and weighs  about 165lbs (76kgs).
Net worth and salary
As of late 2020, Erik's net worth is estimated at around $750,000.
General Info
| | |
| --- | --- |
| Full Name | Erik Stocklin |
| Profession | Actor |
Accomplishments
| | |
| --- | --- |
| Movies | Nesting |
| TV Shows | Mistresses, Haters Back Off |
Social profile links
Facts
| # | Fact |
| --- | --- |
| 1 | Recent graduate from Southern Connecticut State University. |
Pictures
Movies
Actor
| Title | Year | Status | Character |
| --- | --- | --- | --- |
| The Bad Guys | 2015/I | | Noah |
| Stalker | 2014-2015 | TV Series | Perry Whitley |
| Bones | 2014 | TV Series | Noah Gummersall |
| Mistresses | 2013 | TV Series | Sam Grey |
| Grey Sheep | 2013 | | Paul |
| Let's Big Happy | 2012 | TV Series | Ryan |
| Nesting | 2012 | | Ben |
| Sick Day | 2011 | Video short | Adrian |
| Donner Pass | 2011 | | Thomas |
| The Vampire Diaries | 2011 | TV Series | Stevie |
| Krog | 2010 | TV Series | Loudmouth |
| First Day | 2010 | TV Series | Gregg |
| Girlboss | 2017 | TV Series | Dr. Josh |
| Haters Back Off! | 2016-2017 | TV Series | Patrick |
| Hollow Body | 2017 | | Zach |
| Criminal Minds | 2016 | TV Series | Brian Phillips |
| Major Crimes | 2015 | TV Series | Brad Powell |
Composer
| Title | Year | Status | Character |
| --- | --- | --- | --- |
| Let's Big Happy | 2012 | TV Series 1 episode | |
Source:
IMDb
,
Wikipedia