Summary of Mandy Hansen:
• Born in 1996 in the US, known for being the step-daughter of reality TV star Sig Hansen
• Net worth estimated to be over $1 million, likely bolstered by the success of her father, who has a net worth of over $3 million
• Grew up in a family of fishermen, exposed to reality TV with both her parents involved in the show Deadliest Catch
• Completed a degree in college, enrolled at a Maritime Academy, and became a full-time member of her father's crew
• Married fisherman Clark Pederson in 2017, suffered a miscarriage in 2019 while working as a captain for the Northwestern

Known for movies
Short Info
| | |
| --- | --- |
| Net Worth | $3 million |
| Date Of Birth | April 28, 1966, April 28, 1966 |
| Spouse | June Hansen, June Hansen |
| Fact | Sig, along with his two younger brothers, Edgar Hansen and Norman Hansen, were the first generation of their family to be born in the U.S. |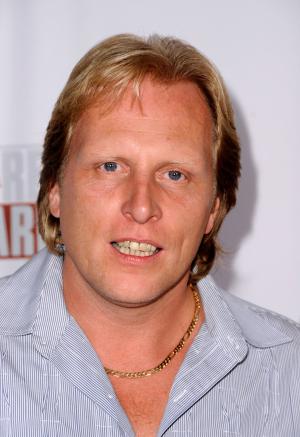 Who is Mandy Hansen?
Mandy Hansen was born in 1996, in the United States of America. She is a fisherman, reality television personality, and substitute captain, also known for being the step-daughter of reality television star Sig Hansen. The father-daughter duo has been a regular part of the Discovery Channel show "Deadliest Catch", with her father being with the show since its inception.
The Net Worth of Mandy Hansen
As of early-2020, Mandy Hansen's net worth is estimated to be over $1 million, earned largely through a successful career in fishing. Crab, mackerel, and cod fishing are some of the most lucrative endeavors they work on.
She probably benefits from the success of her father as well, as Sig has a net worth estimated to be over $3 million.
Family and Early Life
Mandy grew up in a family of fishermen, with their ancestry going back to fishermen from Norway. Her great grandfather and grandfather helped pioneer fishing for the opilio crab species in Alaska. Before the popularization of opilio crab fishing, crab boats often only had a season for fishing late in the year but this new way meant that they could fish all-year-round. Today, crab fishermen in Alaska can spend up to 10 months at sea each year depending on their catch.
She was also exposed to having some parts of her life in front of the camera with both her parents being involved with the reality series "Deadliest Catch". The show's premise is that crab fishing can be one of the world's most deadly professions due to the environment, harsh weather conditions, and difficulty required of the job. Statistics have shown that injury and even death can be frequent news when it comes to the job. The show follows several boats and crews as they try to make the most out of the fishing season, hoping to come out on top in terms of earnings.
Education and Fishing Career
Mandy grew up alongside a sister – both of them were adopted by Sig when he married their mother June. The sisters have a half-sibling, from an earlier marriage of their father. With their father's passion for fishing, both of them learned skills such as tendering at a young age. Unlike her sister, Mandy wanted to follow in her father's footsteps and after completing a degree in college, she enrolled at a Maritime Academy.
She wanted to prove that she was skilled and knowledgeable so that the other crew members would acknowledge her.
Before completing her education, she had served as a deckhand with her father, and been featured sporadically on "Deadliest Catch" since her childhood. She then became a full-time member of her father's crew, and has been a consistent presence on television since. There was even one occasion where she took the captain job from her father who was suffering from a few health issues.
Father – Sig Hansen
Sig started learning the craft of fishing during his early teens, serving on his father's boat as a deckhand. He worked his way up the ranks over the years, before becoming a relief skipper.
The skipper's job is to take over the captain's role in short fishing seasons when the captains take a break. This developed his skills in leadership, and he became a skilled captain full-time when he reached the age of 24. One of his biggest achievements is his crew's safety, with the Northwestern reporting the lowest rate of injury during his tenure.
He prioritized safety and lessening risk, and this led to no deaths for over two decades before he joined "Deadliest Catch". Due to his experience and his skills with safety, he became a technical advisor and producer of the show, joining his wife who also has television experience.
He also holds the records for the highest earnings and the heaviest overall catch in the show. Later on, he wrote an autobiographical book that reached the New York Times bestseller list. He also became a consistent pres,ence on television, even expressing a desire to appear in "Dancing with the Stars" though he has yet to be selected. He's appeared on "The Celebrity Apprentice" as a contestant and lent his voice for the animated film "Cars 2".
Sig Hansen's Health Concerns and Controversies
Working as a captain can be a very stressful job and Sig couldn't always maintain very healthy practices while at sea.
He even admitted to a diet primarily consisting of coffee and chocolate, while he used cigarettes to de-stress onboard. This led his overall health to decline, and in 2016, he suffered a heart attack which was even recorded during an episode of "Deadliest Catch". He took a break for a season, recovering from the disease before returning to filming the following year. This was not the end of his troubles, however, as during 2018 he suffered a second heart attack. At this point, production was very concerned about his health and he had to undergo many checkups before returning to the field (or water). This has led to rumors of him retiring, though he has not expressed any intention to do so.
Apart from his health problems, he's also been known for drinking a lot of alcohol from time to time. On one occasion, he was arrested following an altercation with an Uber driver for which he was charged with misdemeanor assault. He had to pay fines and undergo community service as ordered by the court.
Personal Life
Mandy met fisherman Clark Pederson while both were working on the Northwestern. He was a relatively new fisherman at the time, but it didn't stop them from developing a closeness which would lead to a romance. Since then, he's worked for other ships but has remained as a consistent member of Sig Hansen's crew in "Deadliest Catch".
While her father initially agreed to their relationship, there was a point when he became really mad after Pederson joked about getting her daughter pregnant.
The two married in 2017 in a traditional Norwegian wedding. Most of Mandy's family wore traditional clothes and she was even given a Kransekake, a traditional cake translated as Princess Cake. In 2019, she shared that she suffered a miscarriage while working as a captain for the Northwestern. The stress and hardships of being at sea may have significantly affected her body leading to the tragic event. She has received a lot of support following her breaking out the news of what happened on social media.
General Info
| | |
| --- | --- |
| Full Name | Sig Hansen |
| Net Worth | $3 million |
| Date Of Birth | April 28, 1966, April 28, 1966 |
| Height | 1.72 m, 1.72 m |
| Profession | Voice Actor, Author, Voice Actor, Author |
| Nationality | American, American |
Family
| | |
| --- | --- |
| Spouse | June Hansen, June Hansen |
| Children | Mandy Hansen, Nina Hansen, Mandy Hansen, Nina Hansen |
| Parents | Sverre Hansen, Snefryd Hansen, Sverre Hansen, Snefryd Hansen |
| Siblings | Edgar Hansen, Norman Hansen, Edgar Hansen, Norman Hansen |
Accomplishments
| | |
| --- | --- |
| Movies | Cars 2, Cars 2 |
| TV Shows | Deadliest Catch, After the Catch, Deadliest Catch, After the Catch |
Social profile links
Facts
| # | Fact |
| --- | --- |
| 1 | Brother-in-law of Louise Hansen. |
| 2 | Sig Hansen is captain of the Northwestern, one of the most successful crab boats fishing the perilous Bering Sea. |
| 3 | He is a fourth-generation Norwegian fisherman, that has been fishing since his early teens, and is the oldest of the three brothers. |
| 4 | Sig has been running the 125 ft. Northwestern since he was 22, along with two younger brothers, Edgar Hansen and Norman Hansen. |
| 5 | Sig, like his two younger brothers, Norman Hansen and Edgar Hansen, is fluent in Norwegian. |
| 6 | He is the first of three children, born to Snefryd and Sverre Hansen. |
| 7 | Sig, along with his two younger brothers, Edgar Hansen and Norman Hansen, were the first generation of their family to be born in the U.S. |
| 8 | Sig was named after his grandfather, Sigurd. |
| 9 | Along with Captain Larry Hendricks of the "Sea Star", Sig is a consultant for the show, Deadliest Catch (2005). |
| 10 | In the 2004 King Crab Season and in the 2005 Opilio Crab Season, Sig Hansen was awarded a $250,000 bonus from the Discovery Channel for having the vessel which harvested the most king crab and opilio crab. |
| 11 | During one trip, Sig stitched his brother Edgar Hansen's head, after a huge piece of ice hit him there. He used some dental floss to sew it. |
| 12 | Hansen lives in Seattle with his wife, June Hansen, and their two children, Nina Hansen and Mandy Hansen. |
Pictures
Movies
Miscellaneous
| Title | Year | Status | Character |
| --- | --- | --- | --- |
| Deadliest Catch | | TV Series documentary technical advisor - 17 episodes, 2006 - 2007 consultant - 16 episodes, 2016 | |
| Deadliest Catch: Season 10 Revealed | 2015 | TV Movie consultant | |
| Deadliest Catch: Legend of the Northwestern | 2014 | TV Movie documentary archival footage and images courtesy of: | |
Actor
| Title | Year | Status | Character |
| --- | --- | --- | --- |
| Cars 2 | 2011 | | Crabby (voice) |
Self
| Title | Year | Status | Character |
| --- | --- | --- | --- |
| Deadliest Catch | 2005-2017 | TV Series documentary | Himself - Captain: Northwestern / Himself - Captain / Himself |
| Deadliest Catch: Evolution of Danger | 2017 | TV Movie | Himself - Captain: Northwestern (as Sig) |
| Deadliest Catch: Legends Born & Broken | 2017 | TV Movie | Himself - Captain: Northwestern |
| Deadliest Catch: The Bait | 2013-2016 | TV Series | Himself - Co-Host / Himself |
| Deadliest Catch: Sig Hansen Legacy | 2016 | TV Movie documentary | Himself - Captain: Northwestern |
| Deadliest Catch: Legend of the Wizard | 2016 | TV Movie documentary | Himself - Captain: Northwestern |
| Today | 2016 | TV Series | Himself - Guest |
| Deadliest Catch: A Season in Hell | 2016 | TV Movie | Himself - Captain: Northwestern |
| Steve Harvey | 2015 | TV Series | Himself |
| Deadliest Catch: Legend of the Cornelia Marie | 2015 | TV Movie documentary | Himself - Captain: Northwestern |
| Good Morning America | 2015 | TV Series | Himself |
| Deadliest Catch: Captain's Choice 1: Sig Hansen | 2015 | TV Movie documentary | Himself |
| Deadliest Catch: Captain's Choice 10: Sig Hansen and Jake Anderson | 2015 | TV Movie documentary | Himself |
| Deadliest Catch: Captain's Choice 11: All Captains | 2015 | TV Movie documentary | Himself |
| Deadliest Catch: Captain's Choice 13: All Captains | 2015 | TV Movie documentary | Himself |
| Deadliest Catch: Captain's Choice 8: Sig Hansen | 2015 | TV Movie documentary | Himself |
| Deadliest Catch: Captain's Choice 9: Josh and Jake Harris | 2015 | TV Movie documentary | Himself |
| Deadliest Catch: Season 10 Revealed | 2015 | TV Movie | Himself - Captain: Northwestern |
| The Apprentice | 2015 | TV Series | Himself - Contestant |
| CBS This Morning | 2014 | TV Series | Himself - Guest |
| E! News | 2014 | TV Series | Himself |
| Deadliest Catch: Legend of the Northwestern | 2014 | TV Movie documentary | Himself - Captain: Northwestern |
| Deadliest Catch: Behind the Lens | 2014 | TV Movie documentary | Himself - Captain: Northwestern |
| Deadliest Catch: Season 9 Revealed | 2014 | TV Movie documentary | Himself - Captain: Northwestern |
| The Insider | 2013 | TV Series | Himself |
| Live with Kelly and Ryan | 2013 | TV Series | Himself |
| Who Wants to Be a Millionaire | 2013 | TV Series | Himself - Celebrity Contestant |
| Deadliest Catch: An Epic Season | 2013 | TV Special | Himself - Captain: Northwestern |
| Deadliest Catch: Best of Season 8 | 2013 | TV Special | Himself - Captain: Northwestern |
| Watch What Happens: Live | 2013 | TV Series | Himself - Bartender |
| 2012 Primetime Creative Arts Emmys | 2012 | TV Special | Himself - Presenter |
| Deadliest Catch: Behind the Scenes | 2012 | TV Movie documentary | Himself - Captain: Northwestern |
| Deadliest Catch: Revelations | 2012 | TV Movie documentary | Himself - Captain: Northwestern |
| After the Catch | 2007-2012 | TV Series documentary | Himself |
| The Tonight Show with Jay Leno | 2007-2012 | TV Series | Himself |
| Deadliest Catch: Inside the Catch | 2012 | TV Series documentary | Himself - Captain: Northwestern |
| Deadliest Catch: Best of Season 7 | 2012 | TV Special | Himself - Captain: Northwestern |
| Deadliest Catch: Behind the Scenes - Season 7 | 2011 | TV Movie documentary | Himself - Captain: Northwestern |
| Deadliest Catch: Greenhorns | 2011 | TV Movie | Himself - Captain: Northwestern |
| American Chopper: The Series | 2011 | TV Series | Himself |
| Conan | 2011 | TV Series | Himself - Guest |
| Rachael Ray | 2011 | TV Series | Himself |
| Dirty Jobs | 2011 | TV Series | Himself |
| Deadliest Catch: Behind the Scenes - Season 6 | 2010 | TV Movie documentary | Himself - Captain: Northwestern |
| Deadliest Catch: Scariest Moments at Sea | 2010 | TV Movie | Himself (uncredited) |
| The Bonnie Hunt Show | 2010 | TV Series | Himself |
| Deadliest Catch: Best of Season 5 | 2010 | TV Movie | Himself |
| Deadliest Catch: Behind the Scenes - Season 5 | 2009 | TV Movie documentary | Himself - Captain: Northwestern |
| Late Night with Jimmy Fallon | 2009 | TV Series | Himself |
| Ca$h Cab | 2009 | TV Series | Himself |
| Fox Reality Really Awards | 2008 | TV Special | Himself |
| Late Night with Conan O'Brien | 2008 | TV Series | Himself |
| Deadliest Catch: Alaskan Storm | 2008 | Video Game | Himself (voice, as Capt. Sig Hansen) |
| Deadliest Catch: Behind the Scenes | 2007 | TV Movie documentary | Himself (uncredited) |
| Last Call with Carson Daly | 2007 | TV Series | Himself |
| Jimmy Kimmel Live! | 2007 | TV Series | Himself |
| The Daily Show | 2007 | TV Series | Himself |
Archive Footage
| Title | Year | Status | Character |
| --- | --- | --- | --- |
| Live with Kelly and Ryan | 2013 | TV Series | Himself |
| Deadliest Catch: The Beginning | 2013 | TV Movie | Himself - Captain: Northwestern |
| After the Catch | 2008 | TV Series documentary | Himself |
Source:
IMDb
,
Wikipedia