• Daniel Roebuck is an American actor and writer with a net worth estimated at over $3 million.
• He was born in Bethlehem, Pennsylvania and developed a love for acting at a young age.
• He has been involved in more than 240 TV and film titles since the early 1980s.
• His major roles include Deputy US Marshal Robert Biggs in "The Fugitive" and its spin-off, Dr. Leslie Arzt in "Lost", and Inspector Richard 'Rick' Bettina in "Nash Bridges".
• He has been married three times and currently resides in Southern California.

Known for movies
Short Info
| | |
| --- | --- |
| Spouse | Kelly Durst, Leslie Roebuck |
| Fact | Is a major Universal Monster collector. |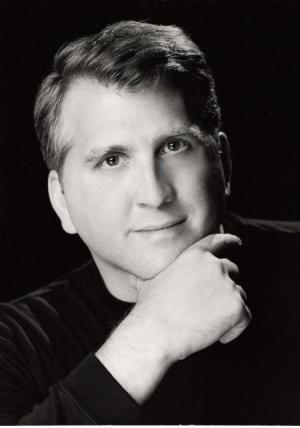 Who is Daniel Roebuck?
Daniel Randall James Roebuck was born on 4 March 1963 under the sign of Pisces, in Bethlehem, Pennsylvania USA. He is a 57-year-old actor and writer, probably best recognized for starring in the role of Deputy US Marshal Robert Biggs in the action thriller "The Fugitive" (1993) and its spin-off, entitled "US Marshals" (1998), and playing Dr. Leslie Arzt in the ABC drama series "Lost" (2005-2010).
How rich is he, as of now? Daniel Roebuck Net Worth
As of mid-2020, Daniel Roebuck's net worth is estimated at over $3 million; acquired through his successful involvement in the film industry, working on more than 240 TV and film titles since his career started in the early 1980s.
Early Life, Nationality, Ethnicity, Educational Background
Daniel Roebuck spent his early years in his hometown of Bethlehem in Pennsylvania, where he was raised with his two brothers named John and Ricky, and a sister named Jodie by his father, John Roebuck, and his mother Elaine Espeland. He is American by nationality and of White Caucasian ethnicity. Daniel went to Bethlehem Catholic High School, from which he matriculated in 1981.
Career Beginnings on Stage
Daniel Roebuck developed his love for acting very early, since he started performing in local events and talent shows at the age of ten. Three years later he joined a regional circus as a clown, and toured with them around the country.
Then he performed as a magician and stand-up comedian in local clubs, and started to perform on stage and write plays. By the age of 20, he had written, produced and directed more than 40 plays.
The 1980s: Film and Television
In the early '80s he moved to Los Angeles, California, and made his film debut in the lead role of Rex in the 1985 teen comedy "Cavegirl", written and directed by David Oliver Pfeil. He then made his television debut as S. C. U. Lambda in an episode of the ABC comedy-drama series "The Love Boat", followed by his portrayal of Samson 'John' Tollet in the crime drama "River's Edge", both in 1986. In 1987, Daniel landed the role of Hadfield in the sci-fi comedy-drama "Project X", next to Matthew Broderick and Helen Hunt, and played Biscuit in the independent adventure comedy "Dudes".
He then featured as Bill Lonigan in the 1988 heist comedy "Disorganized Crime", written and directed by Jim Kouf, and in 1990 Daniel was cast as Haskell Epstein in the ABC drama series "Capital News".
First Half of the 1990s
In 1991, Daniel starred as Dennis Jepson in the made-for-TV mystery thriller "The Killing Mind", which was followed by his portrayals of Keystone the Magnificent in the dramedy "Eddie Presley", and Marty in the harem comedy "Only You", both in 1992. He then came to prominence with the role of Cliff Lewis in the ABC mystery legal drama series "Matlock" (1992-1995), and gained enormous popularity as Deputy US Marshal Robert Biggs in Andrew Davis' 1993 action thriller "The Fugitive", starring alongside Harrison Ford and Tommy Lee Jones. He would later reprise the role in its 1998 spin-off "US Marshals".
Second Half of the 1990s
In 1996, Daniel featured as Jay Leno in the HBO's critically acclaimed comedy "The Late Shift", based on the book of the same title by Bill Carter, and played Mitch in the made-for-TV sci-fi drama thriller "The Cold Equations". From 1996 to 2000, he played the recurring role of Inspector Richard 'Rick' Bettina in the CBS police crime drama series "Nash Bridges" but at the same time continued to work on films, and appeared in such roles as Detective Williams in the 1997 buddy action comedy "Money Talks", alongside Charlie Sheen and Chris Tucker; Dougie Westa in the 1998 independent comedy-drama "Together & Alone"; and Agent Weine in the 2000 supernatural horror "Final Destination", directed by James Wong. He also guest-starred in such TV series as "The Pretender", "Martial Law", and "The West Wing", among others.
The early 2000s
In 2001, Daniel played Agent Norville in the action comedy crime "Double Take", portrayed PO Dale Mortensen in the made-for-TV drama "A Glimpse Of Hell", and featured as Dale Fortunato in the short comedy film "eMale". In the following year, he landed the roles of Medevac CO in the war film "We Were Soldiers", next to Mel Gibson, and Mac Reeves in the made-for-TV family drama "Mary Christmas". His next major roles came in 2003, when he featured as Ted Bergmann in the NBC comedy-drama film "Behind The Camera: The Unauthorized Story Of Three's Company", and portrayed Mr. Banks in the action comedy spy film "Agent Cody Banks", which he would later reprise in its 2004 sequel, entitled "Agent Cody Banks 2: Destination London".
Between 2003 and 2004, Daniel was cast as Pete Peterson in the Fox sitcom "A Minute With Stan Hooper", and in the early 2000s, he also guest-starred in such TV series as "NYPD Blue", "Six Feet Under", "ER", etc. Besides that, Daniel wrote, produced and directed the TV documentary series "Monsterama" from 2004 to 2005.
"Lost" and Other Major Roles
Daniel gained worldwide recognition when he joined the ABC drama series "Lost", portraying Dr. Leslie Arzt from 2005 to 2010. Concurrently he worked on film title, playing Morris Green in the 2005 horror "The Devil's Rejects", featuring as Charles Covner in the 2006 comedy-drama "Flourish", and portrayed Amos in the 2007 sci-fi comedy "Trail Of The Screaming Forehead". By the end of the decade, Daniel had also appeared as Sheriff Bobby in the drama "Rex" (2008), Shadow Man in the horror/comedy web series "Woke Up Dead" (2009), and Mr. Condor in the Disney Channel sitcom "Sonny With A Chance" (2009-2010).
First Half of the 2010s
In 2011, Daniel starred as Jim Nichol in the romantic comedy-drama "That's What I Am", Frank in the comedy "Night Club", and Sgt. Reed in the mystery thriller drama "InSight". It was followed by his portrayals of Largeman in the 2012 dark fantasy sci-fi comedy "John Dies At The End", directed by Don Coscarelli, and Detective Heilman in the 2013 crime drama "Lionhead". During the same year, he was cast as Nick Bledsoe in the TNT neo-noir crime drama series "Mob City" and played Garrett in the comedy-drama "After Life", written and directed by Scott R. Thompson. In 2014, he portrayed George in the Lifetime comedy film "Grumpy Cat's Worst Christmas Ever", after which he appeared as The Heckler in the comedy musical "The Adventures Of Biffle And Shooster", in 2015. Besides that, he guest-starred in a number of TV series, such as "Glee", "NCIS: Los Angeles", and "Grimm".
Second Half of the 2010s
Through 2015 and 2016, Daniel starred as Arnold Walker in the alternate history web series "The Man In The High Castle", after which he played Harvey in the family comedy-drama "A Timeless Love" for which he was also the producer, Benny in the drama "Dead Man Rising", and Demeter in the horror "Phantasm: Ravager", all in 2016. He then landed the lead role of Bill Jankowski in his own comedy-drama "Getting Grace", followed by his portrayal of Norm in the drama "Let There Be Light", both in 2017. Two years later, Daniel featured as Wolf / The Butcher in the sci-fi horror "Wild Boar", and Paul in the romantic drama "Second Thoughts". In 2020, he played Jack in Andre Welsh's drama "Disrupted", and portrayed Sheriff Denny Wilson in the horror "Penance Lane".
See Daniel Roebuck's 'Getting Grace' at the AMC Allentown starting Friday: https://t.co/ccRvh0Wvex @MrDanielRoebuck @Getting_Grace @AMCTheatres pic.twitter.com/H1qjaO3klJ

— Jennifer W. Sheehan (@jenwsheehan) March 21, 2018
Upcoming Projects
Most recently, Daniel completed filming of the upcoming drama "My Brothers' Crossing", in which he appeared as JT Clark. He will also feature as Senator Tobias in the upcoming sci-fi film "Colonials", which is currently under post-production. Moreover, he will appear in six more film titles scheduled to come out soon, such as "Psycho A Go-Go", "The Hail Mary", and "Embracing the Sunrise".
Appearance and Vital Statistics
Daniel Roebuck has short dark brown hair and blue eyes. He stands at a height of 6ft (1.83m), while he weighs around 172lbs (78kgs). His chest size is 46ins.
Personal Life and Hobbies
Daniel Roebuck has been married three times. His first wife was Leslie Meredith Merkel from 1983 to 1987, after the divorce becoming romantically involved in a relationship with Kelly Durst. The couple eventually tied the knot at a private wedding ceremony on 7 May 1994, and are the parents of a son named Buster, and a daughter named Grace, but they divorced in 2013. Thereafter, he married producer and editor Tammy Roebuck on 28 December 2015. His current residence is in Southern California. In his spare time, Daniel writes articles about horror films for various publications. He even has a large collection of monster toys and sci-fi and horror films memorabilia.
General Info
| | |
| --- | --- |
| Full Name | Daniel Roebuck |
| Height | 1.83 m |
| Profession | Actor, Teacher, Film director, Film producer, Screenwriter, Television Director, Television producer |
| Education | Bethlehem Catholic High School |
| Nationality | American |
Family
| | |
| --- | --- |
| Spouse | Kelly Durst, Leslie Roebuck |
| Children | Buster Roebuck, Grace Roebuck |
Accomplishments
| | |
| --- | --- |
| Movies | The Fugitive, Agent Cody Banks, River's Edge, U.S. Marshals, Halloween, The Devil's Rejects, Final Destination, The Late Shift, Cavegirl, Soaked in Bleach, John Dies at the End, Bubba Ho-Tep, Shredderman Rules, That's What I Am, Halloween II, Agent Cody Banks 2: Destination London, 31, Disorganized ... |
| TV Shows | Woke Up Dead, A Minute with Stan Hooper, Nash Bridges, Matlock, Capital News, The Walking Dead: Cold Storage |
Social profile links
Quotes
| # | Quote |
| --- | --- |
| 1 | [on Andy Griffith] Andy Griffith was one of the single most talented people I have ever worked with. Those three years spent with him, in North Carolina while filming Matlock, were some of the best of my life. God has blessed all of us with the laughter He shared with His creation through this amazing performer. Now it's our heart felt prayer that God continue to bless Andy and his family. The laughter will live on. |
| 2 | [Who talked about his family acting in the same theater] Skye's mother Helen McCole taught my wife dance at the Pennsylvania Playhouse. I did so many plays there myself. And I've also been directing plays since I was a kid. So the whole project feels like a homecoming for me. |
| 3 | [on Harrison Ford]: My dad got to meet Harrison Ford. At the time, I had a mustache and my dad had a mustache and Harrison just walked right over to my father and said, 'You must be Danny's dad.' |
| 4 | I told my mom she could wait for DVD on this one, and then I'd tell her exactly which parts to fast-forward to, because it's a creepy, psychologically complex, ultra-violent movie. |
| 5 | [on seeing the movie for wrong reasons] The first time Rob showed it to me I said, 'Could I be any fatter?' My perception of myself is that I'm just a tall guy. But Rob Zombie, this skinny vegetarian, sees me as a big-faced, fat behemoth. |
| 6 | [Who met his friend, while acquiring a love for horror movies] I said to Rob, 'Hey, we need to be buddies because we like the same stuff.' |
| 7 | You got to get people to know your name. It's kind of the most important part of the job. Do people know my name? Often times, yes, many times, no. They know I'm that guy. That face looks familiar. |
| 8 | [If he was afraid he'd ever be typecasted]: Typecasting has never been a problem in my career. I'm probably opposite, non-typecasting. We can't cast him, we don't know who he is or what he is. |
| 9 | [on being a character actor]: I am an everyman, and to be an everyman, what I look like now is not what people look like in Hollywood. What I look like what people look like in New Jersey, and because of that, people put me in TV shows and in movies because I could be anybody sitting next to you. |
| 10 | [When he was recasting his role in Halloween (2007)]: I'm in the movie dressed as the Frankenstein monster! So, that was clearly a gift to me because Rob knows I'm such a big Frankenstein fan. I can remember sitting around on the set thinking, Who else gets to do this kind of thing? My life is filled with these kind of dream-come-true kind of moments. |
| 11 | [on his Lost (2004) character]: I'm playing Leslie again but maybe I'm a ghost, or maybe [the writers] are just looking at things from a different perspective. I can't really say for sure. |
| 12 | I'm all about shocking field, and I know it looks like I'm a chubby, overweight, middle-aged guy, but, this is all fake. |
Facts
Pictures
Movies
Actor
| Title | Year | Status | Character |
| --- | --- | --- | --- |
| Sonny with a Chance | 2009-2010 | TV Series | Mr. Condor |
| One for the Road | 2010 | Short | Sheridan |
| Lost | 2005-2010 | TV Series | Dr. Leslie Arzt |
| CSI: Miami | 2010 | TV Series | Mark Bullock |
| Crafty | 2010 | TV Series | Phil Sheridan |
| Dozers | 2010 | | Thurman Stewart |
| The Rooneys | 2010 | TV Short | |
| A Fork in the Road | 2009 | | Martin Cheeder |
| The New Adventures of Old Christine | 2009 | TV Series | Josh |
| Jack and the Beanstalk | 2009 | | Mayor Lichfield |
| Woke Up Dead | 2009 | TV Series | Shadow Man |
| Wizards of Waverly Place | 2009 | TV Series | Mr. Evans |
| The Haunted World of El Superbeasto | 2009 | Video | Morris Green (voice) |
| Halloween II | 2009 | | Big Lou |
| Dark Blue | 2009 | TV Series | Paul Tivnan |
| Angels and Fire | 2009 | Short | Sen. Stevens |
| The Mandala Maker | 2009 | Short | The Other Person |
| Dark and Stormy Night | 2009 | | 8 O'Clock Farraday |
| The Lost Skeleton Returns Again | 2009 | | Gondreau Slykes |
| Eleventh Hour | 2008 | TV Series | Principal Craig |
| Bryan Loves You | 2008 | | Professor Spine |
| Flash of Genius | 2008 | | Frank Sertin |
| How My Dad Killed Dracula | 2008 | Short | Uncle Ronny |
| Rex | 2008/I | | Sheriff Bobby |
| Bones | 2008 | TV Series | George Francis |
| Finding Amanda | 2008 | | Link |
| Lost: Missing Pieces | 2007 | TV Mini-Series | Leslie Arzt |
| Misty & Sara | 2007 | Short | Phil |
| Christmas Is Here Again | 2007 | Video | Paul Rocco / Jacque (voice) |
| K-Ville | 2007 | TV Series | Arnie Canesco |
| Halloween | 2007 | | Lou Martini |
| Orion Slave Girls Must Die!!! | 2007 | Short | Jules' Dad |
| Shredderman Rules | 2007 | TV Movie | Bob Bixby |
| Trail of the Screaming Forehead | 2007 | | Amos |
| LA Blues | 2007 | | Mr. Whittmore |
| A Family Lost | 2007 | TV Movie | Steve Walsh |
| Without a Trace | 2007 | TV Series | August Black |
| Close to Home | 2006 | TV Series | Big Freddy Wade |
| The Closer | 2006 | TV Series | Alan Roth |
| Red Riding Hood | 2006 | | Red's Dad |
| Ghost Whisperer | 2006 | TV Series | Adam Emerson |
| Boston Legal | 2006 | TV Series | Russell Blayney |
| Flourish | 2006 | | Charles Covner |
| NCIS | 2006 | TV Series | Port Security Chief Matthew Lake |
| Take Out | 2005 | | Fredo Holt |
| Law & Order | 2005 | TV Series | Nathaniel Prentiss |
| Desperate Housewives | 2005 | TV Series | Mr. Flannery |
| Supercross | 2005 | | Mr. Lang |
| Monk | 2005 | TV Series | Larry Zwibell |
| The Devil's Rejects | 2005 | | Morris Green |
| American Black Beauty | 2005 | TV Movie | Doc Chavez |
| Murder at the Presidio | 2005 | TV Movie | Major Dawson |
| Cold Case | 2005 | TV Series | Butch Beard 2005 |
| Graves End | 2005 | | Sheriff Hooper |
| The Naked Monster | 2005 | | Captain Company |
| Behind the Camera: The Unauthorized Story of Mork & Mindy | 2005 | TV Movie | Garry Marshall |
| Confessions of a Sociopathic Social Climber | 2005 | TV Movie | Alex |
| Blowing Smoke | 2004 | TV Movie | Ray |
| Monsterama: A Tribute to Horror Hosts | 2004 | TV Movie | Dr. Shocker |
| The Substitute Waiter | 2004 | Short | Dan |
| A Minute with Stan Hooper | 2003-2004 | TV Series | Pete Peterson |
| Agent Cody Banks 2: Destination London | 2004 | | Mr. Banks |
| The Sure Hand of God | 2004 | | Marcus Bowser |
| Straight Into Darkness | 2004 | | Soldier |
| ER | 2003 | TV Series | Kyle Martin |
| Miracle Dogs | 2003 | TV Movie | Dr. Elliot |
| Windfall | 2003 | TV Movie | Packard |
| The Division | 2003 | TV Series | Ronald Crenshaw |
| Dark Walker | 2003 | Video | Radio D.J. |
| Behind the Camera: The Unauthorized Story of 'Three's Company' | 2003 | TV Movie | Ted Bergman |
| The Low Budget Time Machine | 2003 | | Mook |
| The District | 2003 | TV Series | Officer Up For Promotion |
| Agent Cody Banks | 2003 | | Mr. Banks |
| Becker | 2003 | TV Series | Mr. Stoler |
| Mary Christmas | 2002 | TV Movie | Mac Reeves |
| Malcolm in the Middle | 2002 | TV Series | Zoo Worker Randy |
| Hansel & Gretel | 2002 | | Dad |
| Jack Pierce: The Man Behind the Monsters | 2002 | Video documentary | Ygor |
| Bubba Ho-Tep | 2002 | | Hearse Driver |
| Six Feet Under | 2002 | TV Series | Male Sex Addict |
| Judging Amy | 2002 | TV Series | Alvin Twycoff |
| NYPD Blue | 2002 | TV Series | Dave Burgess |
| We Were Soldiers | 2002 | | Medevac CO |
| eMale | 2001 | Short | Dale Fortunato |
| Squint | 2001 | Short | Rabbi |
| The Greatest Intergalactic Hero | 2001 | Short | Fennington Wilburton |
| Any Day Now | 2001 | TV Series | Father Michael |
| The Guardian | 2001 | TV Series | Web Hall |
| The Parkers | 2001 | TV Series | Producer |
| Crossing Jordan | 2001 | TV Series | George Falk |
| A Glimpse of Hell | 2001 | TV Movie | PO Dale Mortensen |
| A Mother's Testimony | 2001 | TV Movie | Police Officer |
| Boston Public | 2001 | TV Series | Northampton Symphony Orchestra Man |
| The Vampire Hunters Club | 2001 | Video short | Dracula |
| Double Take | 2001 | | Agent Norville |
| The Invisible Man | 2000-2001 | TV Series | Agent Norman Miller |
| FreakyLinks | 2001 | TV Series | Stu Carmichael |
| Family Law | 2000 | TV Series | Bruce |
| Nash Bridges | 1996-2000 | TV Series | Richard Bettina Rick Bettina |
| Mexico City | 2000 | | Chris |
| The West Wing | 2000 | TV Series | Lieutenant Buckley |
| The Drew Carey Show | 2000 | TV Series | Mr. Grayson |
| Up Against Amanda | 2000 | | Officer Red |
| Quints | 2000 | TV Movie | Jim Grover (as Dan Roebuck) |
| Hollywood Off-Ramp | 2000 | TV Series | |
| Final Destination | 2000 | | Agent Weine |
| Martial Law | 2000 | TV Series | Waldo |
| Early Edition | 2000 | TV Series | Michael Fielding |
| The King of Queens | 1999 | TV Series | Jeffrey |
| Together & Alone | 1998 | | Dougie Westa |
| Buddy Faro | 1998 | TV Series | Rex Nardo |
| Vengeance Unlimited | 1998 | TV Series | William Hargess |
| V.I.P. | 1998 | TV Series | Iron Green |
| George & Leo | 1998 | TV Series | Danny |
| U.S. Marshals | 1998 | | Deputy Marshal Bobby Biggs |
| Sweet Jane | 1998 | | Kellygreen |
| American Hero | 1997 | | Vincent |
| Cadillac | 1997 | | Mike |
| Money Talks | 1997 | | Detective Williams |
| Spy Game | 1997 | TV Series | Anthony J. Poll |
| Stir | 1997 | | Joseph Bekins |
| The Pretender | 1997 | TV Series | Daniel Carlson |
| The Cold Equations | 1996 | TV Movie | Mitch |
| Driven | 1996 | | Dale Schneider |
| House Arrest | 1996 | | Officer Brickowski |
| Abducted: A Father's Love | 1996 | TV Movie | |
| Lois & Clark: The New Adventures of Superman | 1996 | TV Series | Herkimer Johnson |
| The Late Shift | 1996 | TV Movie | Jay Leno |
| Matlock | 1987-1995 | TV Series | Cliff Lewis / Alex Winthrop / Prosecutor Mr. Sodowsky / ... |
| Moment of Truth: Caught in the Crossfire | 1994 | TV Movie | Randy Wood |
| King B: A Life in the Movies | 1993 | | Commander Comet / Captain Storm |
| The Fugitive | 1993 | | Biggs |
| Now Renting | 1993 | Short | Mark |
| Only You | 1992/I | | Marty |
| Dark Justice | 1992 | TV Series | |
| Eddie Presley | 1992 | | Keystone the Magnificent |
| Quantum Leap | 1992 | TV Series | Neil |
| Star Trek: The Next Generation | 1991 | TV Series | Jaron |
| Lookwell | 1991 | TV Movie | Cop (uncredited) |
| The Killing Mind | 1991 | TV Movie | Dennis Jepson |
| Palace Guard | 1991 | TV Series | Ernest Lyle |
| Capital News | 1990 | TV Series | Haskell Epstein |
| Terror Eyes | 1989 | | Richard Adams / Clark Rogers / Agent from Hell |
| Disorganized Crime | 1989 | | Bill Lonigan |
| Miles from Home | 1988 | | Young Trooper (uncredited) |
| Dirty Dozen: The Series | 1988 | TV Series | Irwin Moskowitz |
| Dudes | 1987 | | Biscuit |
| Project X | 1987 | | Hadfield |
| River's Edge | 1986 | | Samson |
| The Love Boat | 1986 | TV Series | S. C. U. Lambda |
| Cavegirl | 1985 | | Rex |
| Life Briefly | 2017 | announced | Lou Robin |
| Veterans Day | 2017 | pre-production | Frank Guthart |
| Let There Be Light | 2017 | post-production | Norm |
| Getting Grace | 2017 | filming | Bill |
| 13 Girls | | pre-production | Det. Bower |
| American Kings | | announced | |
| Penance Lane | | post-production | Captain Denny Wilson |
| Wild Boar | | post-production | Wolf / The Butcher |
| 12 Deadly Days | 2016 | TV Mini-Series | Wilbur |
| The Man in the High Castle | 2015-2016 | TV Series | Arnold Walker |
| Rosewood | 2016 | TV Series | Ernie Portnoy |
| Phantasm: Ravager | 2016 | | Demeter |
| Mistresses | 2016 | TV Series | Stu Salzman |
| Jane the Virgin | 2016 | TV Series | Michael Cordero Sr. |
| Criminal Minds | 2016 | TV Series | Mike Thompson |
| His Neighbor Phil | 2016 | | Harvey |
| 31 | 2016 | | Pastor Victor |
| Dead Man Rising | 2016 | | Benny |
| Fresh Off the Boat | 2015 | TV Series | Glenn |
| Agents of S.H.I.E.L.D. | 2015 | TV Series | John Donnelly |
| Schmo Boat | 2015 | Short | The Heckler |
| The Adventures of Biffle and Shooster | 2015 | | The Heckler |
| Soaked in Bleach | 2015 | Documentary | Tom Grant |
| The Flag | 2015/I | Short | Chef Jim |
| Give Til It Hurts | 2015 | | Dallas |
| Transformers: Robots in Disguise | 2015 | TV Series | Malodor / Computer Voice |
| Grimm | 2011-2015 | TV Series | Peter Orson Lt. Peter Orson |
| Daniel, My Brother | 2015 | Short | |
| Major Crimes | 2015 | TV Series | Sgt. Staples |
| Classic | 2015 | TV Series | |
| A Place for Heroes | 2014 | | Lloyd |
| Grumpy Cat's Worst Christmas Ever | 2014 | TV Movie | George |
| NCIS: Los Angeles | 2014 | TV Series | Paul Barnes |
| Mrs. Gary | 2014 | TV Mini-Series | Detective |
| Franklin & Bash | 2014 | TV Series | Dewey Barber |
| The Walk | 2014/VII | Short | Mr. Simpson |
| Compound Fracture | 2014 | | Jim |
| At the Devil's Door | 2014/VI | | Chuck |
| After Life | 2013 | | Garrett |
| The Cynicism of Harvey Kay | 2013 | Short | Harvey Kay |
| Mob City | 2013 | TV Series | Nick Bledsoe |
| Dead Rising 3 | 2013 | Video Game | Gary Finkel (voice) |
| See Dad Run | 2013 | TV Series | Bill |
| Neil Gaiman's We Can Get Them for You Wholesale | 2013 | Short | Burton Kimble |
| King & Maxwell | 2013 | TV Series | Hamilton G. Skales |
| Lionhead | 2013 | | Detective Heilman |
| Vegas | 2013 | TV Series | Teddy Brown |
| Crash & Bernstein | 2013 | TV Series | Ed |
| It's a Frame-Up! | 2013 | Short | Edgar Kennedy |
| CSI: NY | 2013 | TV Series | Ray Tortucci |
| CSI: Crime Scene Investigation | 2006-2013 | TV Series | Fred Paulsen / Frank Rosetti |
| Beyond the Basement Door | 2012 | Short | Roman Grady |
| Changing Hands Feature | 2012 | | |
| Everyone Wants Theirs | 2012 | TV Series | George Charlie |
| Castle | 2012 | TV Series | Joe Silva |
| Doctor Shocker's Monster Campaign Ads 2012 | 2012 | Short | The Wolf Man |
| The Walking Dead: Webisodes | 2012 | TV Series | B.J. |
| The Lords of Salem | 2012 | | Frankenmonster (Frankenstein and the Witchhunter) (uncredited) |
| Weeds | 2012 | TV Series | Detective Jensen |
| Glee | 2010-2012 | TV Series | Paul Karofsky |
| John Dies at the End | 2012 | | Largeman |
| Hot in Cleveland | 2012 | TV Series | Director Perkins |
| The Congregation | 2011 | Short | Solomon Hostetler |
| The Mentalist | 2011 | TV Series | Det. Wade |
| T is for Temptation | 2011 | Short | Killer |
| L.A. Noire | 2011 | Video Game | Mark Bishop (voice) |
| InSight | 2011 | | Sgt. Reed |
| That's What I Am | 2011 | | Jim Nichol |
| Night Club | 2011 | | Frank |
| Big Love | 2011 | TV Series | Jeff |
| Final Sale | 2011 | | Ted |
| Changing Hands | 2010 | | Tommy |
Producer
| Title | Year | Status | Character |
| --- | --- | --- | --- |
| Getting Grace | 2017 | producer filming | |
| His Neighbor Phil | 2016 | producer | |
| Give Til It Hurts | 2015 | producer | |
| Daniel, My Brother | 2015 | Short producer | |
| Dr. Shocker's Vault of Horror | 2013 | Video documentary producer | |
| CaveGirl, a Second Journey Back in Time | 2013 | Video documentary producer | |
| Doctor Shocker's Monster Campaign Ads 2012 | 2012 | Short producer | |
| Christmas Is Here Again | 2007 | Video co-producer | |
| Goolians | 2006 | Video documentary short producer | |
| Monsterama: Alien Collectibles | 2004 | TV Movie producer | |
| Monsterama: A Tribute to Horror Hosts | 2004 | TV Movie producer | |
| Monsterama: Aurora Models Kits | 2004 | TV Movie producer | |
| Monsterama: Basil Gogos | 2004 | TV Movie producer | |
| Monsterama: History of Don Post Studios | 2004 | TV Movie producer | |
| Monsterama: History of Wax Monsters | 2004 | TV Movie producer | |
| Monsterama: KNB EFX | 2004 | TV Movie producer | |
| Monsterama: Kong Size Collectibles | 2004 | TV Movie producer | |
| Monsterama: Paul Blaisdell Monsters | 2004 | TV Movie producer | |
| Monsterama: Sideshow Collectibles | 2004 | TV Movie producer | |
| Monsterama: The Ackermonster | 2004 | TV Movie producer | |
| Monsterama: The World of Bob Burns | 2004 | TV Movie documentary producer | |
| Monsterama: Witches Dungeon | 2004 | TV Movie producer | |
| Monsterama: Apemania | 2003 | TV Movie producer | |
| Monsterama: Creature from the Black Lagoon Collectibles | 2003 | TV Movie documentary producer | |
| Monsterama: Don Post Calendar Masks | 2003 | TV Movie producer | |
| Monsterama: Munsters Collectibles | 2003 | TV Movie producer | |
| Monsterama: Planet of the Apes Collectibles | 2003 | TV Movie documentary producer | |
| Halloween... The Happy Haunting of America! | 1997 | Documentary producer | |
Director
| Title | Year | Status | Character |
| --- | --- | --- | --- |
| Getting Grace | 2017 | filming | |
| Daniel, My Brother | 2015 | Short | |
| Dr. Shocker's Vault of Horror | 2013 | Video documentary | |
| CaveGirl, a Second Journey Back in Time | 2013 | Video documentary | |
| Doctor Shocker's Monster Campaign Ads 2012 | 2012 | Short | |
| Goolians | 2006 | Video documentary short | |
| Monsterama: Aurora Models Kits | 2004 | TV Movie | |
| Monsterama: Basil Gogos | 2004 | TV Movie | |
| Monsterama: History of Don Post Studios | 2004 | TV Movie | |
| Monsterama: History of Wax Monsters | 2004 | TV Movie | |
| Monsterama: KNB EFX | 2004 | TV Movie | |
| Monsterama: Kong Size Collectibles | 2004 | TV Movie | |
| Monsterama: Paul Blaisdell Monsters | 2004 | TV Movie | |
| Monsterama: Sideshow Collectibles | 2004 | TV Movie co-director | |
| Monsterama: The Ackermonster | 2004 | TV Movie | |
| Monsterama: The World of Bob Burns | 2004 | TV Movie documentary | |
| Monsterama: Witches Dungeon | 2004 | TV Movie | |
| Monsterama: Apemania | 2003 | TV Movie | |
| Monsterama: Creature from the Black Lagoon Collectibles | 2003 | TV Movie documentary | |
| Monsterama: Don Post Calendar Masks | 2003 | TV Movie | |
| Monsterama: Munsters Collectibles | 2003 | TV Movie | |
| Monsterama: Planet of the Apes Collectibles | 2003 | TV Movie documentary co-director | |
| Halloween... The Happy Haunting of America! | 1997 | Documentary | |
Writer
| Title | Year | Status | Character |
| --- | --- | --- | --- |
| Getting Grace | 2017 | filming | |
| Daniel, My Brother | 2015 | Short | |
| Dr. Shocker's Vault of Horror | 2013 | Video documentary written by | |
| Doctor Shocker's Monster Campaign Ads 2012 | 2012 | Short | |
| Goolians | 2006 | Video documentary short written by | |
| Monsterama: A Tribute to Horror Hosts | 2004 | TV Movie | |
| Monsterama: History of Don Post Studios | 2004 | TV Movie | |
| Monsterama: History of Wax Monsters | 2004 | TV Movie | |
| Monsterama: KNB EFX | 2004 | TV Movie | |
| Monsterama: Paul Blaisdell Monsters | 2004 | TV Movie | |
| Monsterama: The World of Bob Burns | 2004 | TV Movie documentary | |
| Monsterama: Witches Dungeon | 2004 | TV Movie | |
| Monsterama: Creature from the Black Lagoon Collectibles | 2003 | TV Movie documentary | |
| Monsterama: Don Post Calendar Masks | 2003 | TV Movie | |
| Halloween... The Happy Haunting of America! | 1997 | Documentary | |
Soundtrack
| Title | Year | Status | Character |
| --- | --- | --- | --- |
| Christmas Is Here Again | 2007 | Video performer: "The Storytelling Song" | |
Miscellaneous
| Title | Year | Status | Character |
| --- | --- | --- | --- |
| Biography | 1999 | TV Series documentary footage courtesy of - 1 episode | |
Thanks
| Title | Year | Status | Character |
| --- | --- | --- | --- |
| The Phantom of the Opera: Unmasking the Masterpiece | 2013 | Documentary special thanks | |
| Beast Wishes | 2012 | Documentary special thanks | |
| Starz Inside: The Face Is Familiar | 2009 | TV Movie documentary special thanks | |
| Slices | 2008 | special thanks | |
| Can't Stop the Rock | 2007 | Video special thanks | |
| I Was a Teenage Movie Maker: Don Glut's Amateur Movies | 2006 | Documentary special thanks | |
Self
| Title | Year | Status | Character |
| --- | --- | --- | --- |
| Alive!! On Stage!! The Return of the Midnite Spook Show | 2017 | Documentary filming | Himself / Dr. Shocker |
| Bowery Rhapsody: The Rise and Redemption of Hollywood's Original 'Brat Pack' | 2017 | Documentary post-production | Himself |
| In Hell Everybody Loves Popcorn: The Making of 31 | 2016 | Documentary | Himself |
| Classic : The Jungle Book | 2016 | TV Movie | Himself |
| Classic | 2014-2015 | TV Series | Himself - Host / Himself |
| Creature Feature: 60 Years of the Gill-Man | 2014 | Documentary | Himself |
| Dr. Shocker's Vault of Horror | 2013 | Video documentary | Dr. Shocker |
| Tales from Beyond: Making the Drama | 2013 | Documentary | Himself |
| CaveGirl, a Second Journey Back in Time | 2013 | Video documentary | Himself |
| The Phantom of the Opera: Unmasking the Masterpiece | 2013 | Documentary | |
| That's What I Am: Film Festival Premiere | 2011 | Video documentary short | Himself |
| The Con | 2011 | Documentary | Himself |
| The Aurora Monsters: The Model Craze That Gripped the World | 2010 | Documentary | Himself |
| Bob Burns' Hollywood Halloween | 2009 | Video documentary | Himself |
| Starz Inside: The Face Is Familiar | 2009 | TV Movie documentary | Himself |
| The Jace Hall Show | 2008 | TV Series | Himself |
| The Secret World of Superfans | 2008 | Documentary | Himself |
| Famous Monster: Forrest J Ackerman | 2007 | Documentary | Himself |
| Karloff and Me | 2006 | Documentary | Himself |
| Goolians | 2006 | Video documentary short | Dan |
| I Was a Teenage Movie Maker: Don Glut's Amateur Movies | 2006 | Documentary | Himself |
| The Witch's Dungeon: 40 Years of Chills | 2006 | Video documentary | Himself |
| 30 Days in Hell: The Making of 'The Devil's Rejects' | 2005 | Video documentary | Himself - 'Morris Green' |
| Creature Feature: 50 Years of the Gill-Man | 2004 | Video documentary | Himself |
| Super Secret Movie Rules | 2004 | TV Series documentary | Himself / Himself - Actor |
| Biography | 1999 | TV Series documentary | Himself |
| Halloween... The Happy Haunting of America! | 1997 | Documentary | Host / Dr. Shocker |
| Horror Kung-Fu Theatre | 1991 | TV Series | Himself |
Archive Footage
| Title | Year | Status | Character |
| --- | --- | --- | --- |
| Lost: Revelation | 2006 | TV Movie | Leslie Arzt |
| Desperate Housewives Special: All the Juicy Details | 2006 | TV Movie | Mr. Flannery (uncredited) |
| Brilliant But Cancelled | 2002 | TV Movie documentary | |
Source:
IMDb
,
Wikipedia