• Dan Futterman is an American actor and screenwriter born in 1967 in Silver Springs, Maryland
• He is best known for writing the screenplay for the biographical movie "Capote", which won 60 awards
• Dan has starred in a number of movies and TV series, including "The Fisher King", "Judging Amy" and "In Treatment"
• He is married to film writer and producer Anya Epstein, with whom he has two daughters
• His net worth is estimated at over $4.4 million as of September 2020

Known for movies
Short Info
| | |
| --- | --- |
| Spouse | Anya Epstein |
| Fact | Dan's brother-in-law is the President of Baseball Operations of the Chicago Cubs and former General Manager of the Boston Red Sox. Theo Epstein. |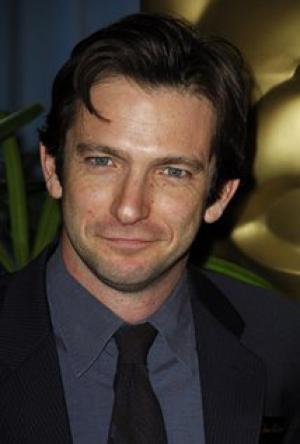 Who is Dan Futterman?
Daniel Paul Futterman was born in Silver Springs, Maryland USA, on 8 June 1967 – his zodiac sign is Gemini and he holds American nationality. He is an actor and a screenwriter, who might be best known for having written the screenplay for the biographical movie "Capote", which starred Philip Seymour Hoffman, Clifton Collins Jr. and Catherine Keener, and is about Truman Capote who, while writing his book "Ice Blood" about the murdering of a Kansas family, becomes close to one of the killers, Perry Smith who is on death row – the movie won 60 awards including an Oscar, and was nominated for 87 other awards while Dan received an Independent Spirit Award as well as a Boston Society of Film Critics Award.
Early life and education
Dan was raised in Larchmont, New York State alongside his two siblings by their mother Linda who was a psychoanalyst, and their father Stanley Futterman who was a lawyer – Linda and Stanley urged their children to focus on their education, and obtain college degrees.
Dan attended Mamaroneck High School at which he became interested in both acting and writing, while he was also sporting, and played for the school's soccer team. He matriculated from Mamaroneck in 1985, and then enrolled at Columbia University from which he graduated with a Bachelor of Arts degree in 1989.
Roles in movies
Dan made his debut film appearance in 1991, when he played Ballard Moss in the drama "Daughters of Privilege" which failed to attract much attention, but in the same year he played The Second Punk in the critically acclaimed comedy drama "The Fisher King", which starred the late Robin Williams and Jeff Bridges.
The year 1992 saw him play the supporting character Tom in the ensemble comedy movie "Passed Away", which was both written and directed by Charlie Peters, while he also portrayed Josh in the comedy "Big Girls Don't Cry… They Get Even" in the same year. The year 1993 saw him play one of the lead characters, Shelby Payton in the action adventure drama "Class of '61", which also starred Christien Anholt and Andre Braugher, and which is about three cadets and friends who go their separate ways after the start of The Civil War.
Excellent actor #DanFutterman 📺🎭🎬 He deserves more recognition! pic.twitter.com/fU7fneU8IR

— Dale Frame (@fab4fan61) November 8, 2018
Dan also appeared as Peter Levine in the comedy special "Tracey Ullman Takes on New York".
He won a joint Screen Actors Guild Award for Outstanding Performance by a Cast in a Motion Picture for his performance in the comedy "The Birdcage", and some of his following roles were in the horror movie "Breathing Room", the crime comedy "Shooting Fish", and the drama "Thicker Than Blood". In 1998, Dan played Doug Despin in the film "When Trumpets Fade" and in 2000 starred as Charlie in the independent drama "Urbania".
The year 2002 saw Dan as Joe in the thriller "Enough", based on the novel "Black and Blue" written by Anna Quindlen, and two years later he appeared in the Canadian movie "Gerald L'Ecuyer: A Filmmaker's Journey".
Three of his most recent roles in movies have been as Daniel Pearl in the 2007 drama "A Mighty Heart", in the comedy drama "Hello I Must Be Going" in which he played David in 2012, and the biographical crime thriller "Kill the Messenger" in 2014, which saw him portray Leo Wolinsky.
Roles in TV series
Dan's first notable performance in a TV series was in 1992, when he guest starred as Alan in a single episode of the soap opera "Another World", and three years later he guest starred in the episode "New York News" of the eponymous drama.
The year 1997 saw him portray Seth in the episode "Caroline and the Cold Sesame Noodles" of the sitcom "Caroline in the City", while he gained recognition in 1999 when he was cast to portray Vincent Gray, one of the lead characters in the legal drama "Judging Amy", which also starred Amy Brenneman, Tyne Daly and Karle Warren, and is about three generations of women living together – the series was a huge hit as it won 13 awards and was nominated for 47 others, including three Golden Globes.
Dan went on to guest star in single episodes of both the police procedural series "Homicide: Life on the Street", and the romantic comedy "Sex and the City". and in 2003 appeared in four episodes of the critically acclaimed sitcom "Will & Grace". In 2005 and 2006, Dan portrayed Danny in nine episodes of the comedy drama "Related", while his most recent role in a TV series has been in 2012, as Alex Davies in four episodes of the comedy drama mini-series "Political Animals".
Writing and producing credits
In 2010, Dan wrote seven episodes of the HBO drama "In Treatment", while he also served as the series' executive producer – the story follows a psychotherapist who, after starting to doubt his abilities, starts seeing his old therapist again.
The series was a success, winning seven awards including a Golden Globe, while it was nominated for 41 others.
Dan subsequently wrote and produced ten episodes of the crime drama series "Gracepoint" in 2014, which follows the police investigation regarding the death of a young boy found on a beach in a small California seaside city. The same year saw him write the biographical sports true crime drama "Foxcatcher", and for which Dan was nominated for both an Academy and WGA Award for Best Original Screenplay.
In 2018, he produced 10 episodes of the "The Looming Series", which was based on the eponymous book written by Lawrence Wright in 2006.
Wife Anya Epstein
Dan met the film writer and producer Anya Epstein in late 1999, on the set of the crime mystery series "Homicide: Life on the Street", and the two started dating days later after Dan asked Anya out on a date – Anya is the sister of the baseball executive Theo Nathaniel Epstein, and the granddaughter of Philip G. Epstein, the screenwriter behind the evergreen romantic drama movie "Casablanca". Dan and Anya married in a small ceremony attended by their closest friends and family on 23 September 2000, and in 2001 Anya gave birth to their daughter Sylvie, while their second daughter Eve followed in 2005.
Dan hasn't talked about any other women he might have dated before meeting Anya, but it is believed that he was in a long-term relationship with his college sweetheart, and that they split after three years of being together. As of September 2020, Dan is married to Anya, and has two daughters.
Hobbies and other interests
Dan likes to act in theatre plays, and in an interview he gave to Carol Deegan on 19 May 1998, he stated how he could dedicate his life entirely to theatre if there was only money in it.
He was more or less sporting during his 20s and 30s, as he occasionally played tennis and golf with his friends, while he rarely plays anything today – he goes to the gym once or twice a week just to stay in shape.
He likes to listen to pop and rock music as it helps him relax, and his favorite bands are AC/DC and Guns 'n' Roses.
Dan has his own favorite actors and actresses, some of whom are Russell Crowe, Tom Hanks and Natalie Portman, and some of his favorite movies are "The Gladiator", "Cast Away" and "V for Vendetta". He is also keen on watching animated comedy series, with his favorite being "The Simpsons".
Net worth
Dan's age is 53. He has short brown hair, his eyes are blue and he wears glasses – his height is 5ft 9ins (1.75m) and he weighs around 150lbs (68kgs).
As of September 2020, his net worth has been estimated at over $4.4 million.
General Info
| | |
| --- | --- |
| Full Name | Dan Futterman |
| Height | 1.74 m |
| Profession | Actor, Screenwriter, Television producer |
| Education | Mamaroneck High School, Columbia University |
| Nationality | American |
Family
| | |
| --- | --- |
| Spouse | Anya Epstein |
| Children | Eve Futterman, Sylvie Futterman |
| Parents | Linda Futterman, Stanley Futterman |
Accomplishments
| | |
| --- | --- |
| Awards | Screen Actors Guild Award for Outstanding Performance by a Cast in a Motion Picture, Independent Spirit Award for Best Screenplay, Independent Spirit Special Distinction Award, Los Angeles Film Critics Association Award for Best Screenplay, San Diego Film Critics Society Award for Best Adapted Scree... |
| Nominations | Academy Award for Best Original Screenplay, Academy Award for Best Writing Adapted Screenplay, Critics' Choice Movie Award for Best Screenplay, BAFTA Award for Best Adapted Screenplay, Writers Guild of America Award for Best Adapted Screenplay, Satellite Award for Best Adapted Screenplay, Writers Gu... |
| Movies | Foxcatcher, The Birdcage, A Mighty Heart, Capote, Enough, Shooting Fish, Urbania, Big Girls Don't Cry... They Get Even, The Fisher King, When Trumpets Fade, Class of '61, Hello I Must Be Going, Far Harbor, Passed Away, Thicker Than Blood, 1999, Kill the Messenger, Daughters of Privilege, 'Til Christ... |
| TV Shows | Political Animals, Judging Amy, Tracey Ullman Takes On New York |
Social profile links
Quotes
| # | Quote |
| --- | --- |
| 1 | The two biggest moments of my life were walking on-stage (as an actor) in Tony Kushner's Angels in America on opening night on Broadway. The second was being nominated for a screenplay Oscar along with him. [on Oscar nomination for Capote (2005) on 31 Jan. 06] |
| 2 | "I probably, at this point, feel more comfortable doing theater. I feel I'm still figuring out film acting, but I like both of them in very different ways.....I'm not anti-TV at all. I don't watch a lot, but I wouldn't mind making a living from it." Interview with Carol Deegan, May 19, 1998. |
Facts
| # | Fact |
| --- | --- |
| 1 | His family is Jewish (from Russia, Austria, Hungary, and Ukraine). His paternal grandfather was born in Kishinev, Russia (now Moldovia), and his maternal grandfather was born in Nemyriv, Ukraine. |
| 2 | Invited to join AMPAS in 2006. |
| 3 | Wrote the screenplay for Capote (2005), directed by one childhood friend, Bennett Miller, and starring another, Philip Seymour Hoffman. |
| 4 | He met his wife Anya on the set of Homicide: Life on the Street (1993) in late 1999 when she was a writer on the show. |
| 5 | Dan's brother-in-law is the President of Baseball Operations of the Chicago Cubs and former General Manager of the Boston Red Sox. Theo Epstein. |
| 6 | Has two daughters with Anya Epstein. Sylvie was born in 2001 and Eve was born in 2005. |
| 7 | Graduate of Columbia University, New York [1989] |
| 8 | Graduated Mamaroneck (NY) High School. Classmate of Bennett Miller. [1985] |
Pictures
Movies
Actor
| Title | Year | Status | Character |
| --- | --- | --- | --- |
| Kill the Messenger | 2014 | | Leo Wolinsky |
| Political Animals | 2012 | TV Mini-Series | Alex Davies |
| Hello I Must Be Going | 2012 | | David |
| A Mighty Heart | 2007 | | Daniel 'Danny' Pearl |
| Brothers & Sisters | 2006 | TV Series | Jonathan Sternfeld |
| Related | 2005-2006 | TV Series | Danny |
| Judging Amy | 1999-2005 | TV Series | Vincent Gray |
| Gerald L'Ecuyer: A Filmmaker's Journey | 2004 | TV Movie | |
| Will & Grace | 2003 | TV Series | Barry |
| Enough | 2002/I | | Joe |
| Urbania | 2000 | | Charlie |
| Sex and the City | 1999 | TV Series | Stephan |
| Homicide: Life on the Street | 1999 | TV Series | Marcus Hume |
| When Trumpets Fade | 1998 | TV Movie | Despin |
| Thicker Than Blood | 1998 | TV Movie | Griffin Byrne |
| 1999 | 1998 | | Rufus Wild |
| Caroline in the City | 1997 | TV Series | Seth |
| Shooting Fish | 1997 | | Dylan |
| Far Harbor | 1996 | | Brad |
| Breathing Room | 1996 | | David |
| The Birdcage | 1996 | | Val Goldman |
| New York News | 1995 | TV Series | |
| Tracey Takes on New York | 1993 | TV Movie | Peter Levine |
| Class of '61 | 1993 | TV Movie | Shelby Peyton |
| Big Girls Don't Cry... They Get Even | 1992 | | Josh |
| Passed Away | 1992 | | Tom |
| The Fisher King | 1991 | | Second Punk |
| Daughters of Privilege | 1991 | TV Movie | Ballard Moss |
| Another World | 1964 | TV Series | Alan (1992) |
Producer
| Title | Year | Status | Character |
| --- | --- | --- | --- |
| Gracepoint | 2014 | TV Mini-Series executive producer - 10 episodes | |
| In Treatment | 2010 | TV Series executive producer - 27 episodes | |
| Capote | 2005 | executive producer | |
Writer
| Title | Year | Status | Character |
| --- | --- | --- | --- |
| Gracepoint | | TV Mini-Series teleplay by - 8 episodes, 2014 television story by - 2 episodes, 2014 | |
| Foxcatcher | 2014 | written by | |
| In Treatment | 2010 | TV Series written by - 7 episodes | |
| Capote | 2005 | screenplay | |
Transportation Department
| Title | Year | Status | Character |
| --- | --- | --- | --- |
| The Cruise | 1998 | Documentary unit driver - as Danny Boy Futterman | |
Thanks
| Title | Year | Status | Character |
| --- | --- | --- | --- |
| Sweet Land | 2005 | without whom this film would not be quietly breathing - as Danny Futterman | |
Self
| Title | Year | Status | Character |
| --- | --- | --- | --- |
| The 87th Annual Academy Awards | 2015 | TV Special | Himself - Nominee: Best Original Screenplay |
| Making Capote: Concept to Script | 2006 | Video documentary short | Himself - Screenwriter |
| 2006 Independent Spirit Awards | 2006 | TV Movie documentary | Himself |
| Truman Capote: Answered Prayers | 2006 | Video documentary short | Himself - Screenwriter |
| 60 Minutes | 2006 | TV Series documentary | Himself - Screenwriter (segment "Philip Seymour Hoffman") |
| CBS Cares | 2001 | TV Series | Himself |
Awards
Won Awards
| Year | Award | Ceremony | Nomination | Movie |
| --- | --- | --- | --- | --- |
| 2015 | Special Distinction Award | Independent Spirit Awards | | Foxcatcher (2014) |
| 2006 | Independent Spirit Award | Independent Spirit Awards | Best Screenplay | Capote (2005) |
| 2006 | USC Scripter Award | USC Scripter Award | | Capote (2005) |
| 2005 | BSFC Award | Boston Society of Film Critics Awards | Best Screenplay | Capote (2005) |
| 2005 | LAFCA Award | Los Angeles Film Critics Association Awards | Best Screenplay | Capote (2005) |
| 2005 | SDFCS Award | San Diego Film Critics Society Awards | Best Screenplay, Adapted | Capote (2005) |
| 2005 | WAFCA Award | Washington DC Area Film Critics Association Awards | Best Screenplay - Adapted | Capote (2005) |
| 2000 | Golden Space Needle Award | Seattle International Film Festival | Best Actor | Urbania (2000) |
| 1997 | Actor | Screen Actors Guild Awards | Outstanding Performance by a Cast | The Birdcage (1996) |
Nominated Awards
| Year | Award | Ceremony | Nomination | Movie |
| --- | --- | --- | --- | --- |
| 2015 | Oscar | Academy Awards, USA | Best Writing, Original Screenplay | Foxcatcher (2014) |
| 2015 | WGA Award (Screen) | Writers Guild of America, USA | Best Original Screenplay | Foxcatcher (2014) |
| 2007 | ALFS Award | London Critics Circle Film Awards | Screenwriter of the Year | Capote (2005) |
| 2006 | Oscar | Academy Awards, USA | Best Writing, Adapted Screenplay | Capote (2005) |
| 2006 | BAFTA Film Award | BAFTA Awards | Best Screenplay - Adapted | Capote (2005) |
| 2006 | Critics Choice Award | Broadcast Film Critics Association Awards | Best Writer | Capote (2005) |
| 2006 | CFCA Award | Chicago Film Critics Association Awards | Best Screenplay | Capote (2005) |
| 2006 | Chlotrudis Award | Chlotrudis Awards | Best Adapted Screenplay | Capote (2005) |
| 2006 | Gold Derby Award | Gold Derby Awards | Adapted Screenplay | Capote (2005) |
| 2006 | IOMA | Italian Online Movie Awards (IOMA) | Best Adapted Screenplay (Miglior sceneggiatura non originale) | Capote (2005) |
| 2006 | OFTA Film Award | Online Film & Television Association | Best Writing, Screenplay Based on Material from Another Medium | Capote (2005) |
| 2006 | OFTA Film Award | Online Film & Television Association | Best First Screenplay | Capote (2005) |
| 2006 | OFCS Award | Online Film Critics Society Awards | Best Adapted Screenplay | Capote (2005) |
| 2006 | WGA Award (Screen) | Writers Guild of America, USA | Best Adapted Screenplay | Capote (2005) |
| 2005 | ACCA | Awards Circuit Community Awards | Best Adapted Screenplay | Capote (2005) |
| 2005 | Satellite Award | Satellite Awards | Outstanding Screenplay, Adapted | Capote (2005) |
| 2005 | SLFCA Award | St. Louis Film Critics Association, US | Best Screenplay | Capote (2005) |
| 2005 | VVFP Award | Village Voice Film Poll | Best Screenplay | Capote (2005) |
| 2001 | Chlotrudis Award | Chlotrudis Awards | Best Actor | Urbania (2000) |
| 2000 | TV Guide Award | TV Guide Awards | Favorite Actor in a New Series | Judging Amy (1999) |
2nd Place Awards
| Year | Award | Ceremony | Nomination | Movie |
| --- | --- | --- | --- | --- |
| 2006 | ICS Award | International Cinephile Society Awards | Best Adapted Screenplay | Capote (2005) |
| 2006 | NSFC Award | National Society of Film Critics Awards, USA | Best Screenplay | Capote (2005) |
| 2005 | DFWFCA Award | Dallas-Fort Worth Film Critics Association Awards | Best Screenplay | Capote (2005) |
| 2005 | SEFCA Award | Southeastern Film Critics Association Awards | Best Adapted Screenplay | Capote (2005) |
Source:
IMDb
,
Wikipedia