Clint Walker:
• Born in 1927 in Hartford, Illinois USA
• Known for western movies and series, especially his starring role in the long-running TV series "Cheyenne"
• Enlisted in the US Merchant Marine and worked in various other jobs before entering Hollywood
• Became famous in 1954 with his role in "Jungle Gents", and was cast as Sardinian Captain in "The Ten Commandments"
• Landed his most important role in 1955 when he was cast as Cheyenne Bodie in "Cheyenne"
• Was given a Star on Hollywood's Walk of Fame and received a Golden Boot Award in 1997
• Died in 2018 of a heart failure at 90 years of age

Known for movies
Short Info
| | |
| --- | --- |
| Net Worth | $4 million |
| Date Of Birth | May 30, 1927 |
| Spouse | Susan Cavallari, Giselle Hennessy, Verna Garver |
| Fact | In 1971, he was involved in a freak accident at Mammoth Mountain, CA, when the tip of a ski pole pierced his heart. He made an amazing recovery and was back at work filming in Spain two months later. |
| Payments | Earned $175 per week (first two seasons) from Cheyenne (1955) |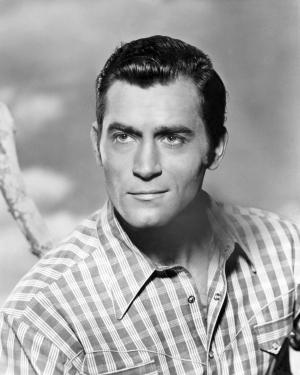 Clint Walker was an American actor, born on 30 May 1927 in Hartford, Illinois USA. He's known for appearing in various western movies and series, though he was especially recognized for his starring role in the long-running TV series "Cheyenne".
Early Life
Norman Eugene Walker was born the son of Paul Arnold Walker, and Gladys Schwanda of Czech origin. Norman -who has a twin sister named Neoma Lucy – liked western movies and used to admire actors and personalities such as Roy Rogers, Buck Jones and Gene Autry as a kid.
Despite his love for fiction, young Norman didn't have much time to spend indulging in TV shows and other types of entertainment, because he started working at nine years of age, as he revealed in an interview with Classic Images: 'I'd go to the carnivals and circuses and get various jobs. I'd either carry water, set up milk bottles, or bring back the baseballs. I'd get jobs at the grocery store cleaning up. As I got older I would shovel snow in the winter, mow lawns and caddy for golfers in the summer.'
Entering the workforce at such a young age definitely impeded him in enjoying basic childhood experiences: 'People are surprised when I tell them that I didn't play football in high school with my size and strength. I couldn't. I was always working.'
Career
Time as Marine and Other Jobs
Walker dropped out of high school in his teens to work full time at a paper mill. Then he obtained a job loading boxes that he kept until he was 18 years old, when he enlisted in the US Merchant Marine. However, even during his time in service he obtained various odd jobs to sustain himself.
His time serving the country wasn't long, as World War II ended soon after he joined-up, and Norman found himself searching for ways to sustain himself once again. That's how he obtained jobs as a door-to-door seller of a variety of things, such as vacuum cleaners, insurances and cars.
Already acquainted with Los Angeles due to his time serving in the Marine, Norman left his previous job and moved to the city to work in a construction operation, though he didn't last in that job and once again moved, this time to Texas where he started working as a carpenter for a big company.
Things didn't work out for him once again, and he found himself changing his work field and returning to California: 'I started to figure out what was the best thing I had to offer. I decided on my size. So, I got into the law enforcement game'.
That's how he found a job in a private investigation agency during the day, and as a club bouncer at night in Long Beach. With the experience earned during that time, he went to Las Vegas to work as a security guard in Sands Hotel.
It was during the year and half he worked there that various people suggested to him that he try to obtain a role in a Hollywood production.
Although at first Norman disregarded those ideas, he eventually considered things from a different point of view. Deciding his actual profession was too dangerous and didn't offer him many life opportunities, he quit and returned to California.
Acting Debut
Once in Hollywood, Norman's height and overall well-built appearance helped him land his first small role in the 1954 movie "Jungle Gents". Advised to change his given name for one more fitting for the industry, Norman acquired a name he admittedly hated: Jet Norman.
He then met Henry Wilcoxon, an actor already experienced in the industry, who advised him on the basics of how Hollywood worked, and helped Norman to audition for Cecil B. DeMille's movie "The Ten Commandments".
Despite the help, Norman's opportunity to land his first important role was almost ruined, when on his way to the studio, he stopped to help a woman change her tire, arriving late for his date with DeMille: 'I knew my career might be over before I even started'.
Apologies weren't necessary though, as an unexpected turn of events was waiting for Norman when he finally met with the man.
The unknown woman turned out to be the director's secretary, thus Norman wasn't discounted for the role, but was instead cast as Sardinian Captain. Unfortunately, his character was taken out of the scene for standing out compared to other actors on the set.
Cheyenne
Norman's time in "The Ten Commandments" wasn't wasted though, as the screen tests he did during the filming process caught the attention of Warner Bros' producers, who were looking for new talents to produce a new series.
It was then that Norman finally adopted his stage name of Clint Walker, and auditioned for the network: 'The first day I was very, very nervous.
I could see all these people that I'd seen in pictures over the years and I thought, 'I don't stand a chance.' The second day I thought, 'I'm not going to get the job anyway so why don't I just relax and enjoy it.'
His gut feeling was indeed correct, and a few days after his audition, Clint Walker was notified he had landed the role of Cheyenne Bodie, the iconic protagonist of the western series "Cheyenne", which not only brought him to fame but also became one of the most important and profitable series of Warner Bros, from 1955 until its end in 1962.
The end of "Cheyenne" was caused by Walker's decision to leave the series, as he felt his contract was holding him back from obtaining other professional opportunities. Years after the end of the show, Clint confessed he regretted his decision: 'I should have been wiser financially.
I would have done what Jim Arness did with "Gunsmoke". They would have given me the show at the time. They would have given me just about anything I wanted.'
Other Important Roles
His professional career after the end of "Cheyenne" wasn't over, and he landed a variety of roles in many productions. Some of Clint's most memorable characters were in movies "The Night of the Grizzly" and "The Dirty Dozen". He also starred in "Baker's Hawk" and was the villain of "Scream of the Wolf".
The last production he participated in was "Small Soldiers", an adventure-themed animated series premiered in 1998, in which he voiced Nick Nitro's character.
Personal Life
Romantic Relationships
Clint Walker married for the first time in 1948 to Verna Garver. The couple had a daughter named Valerie and shared two decades together until their divorce in 1968.
Six years later, Clint married Giselle Hennessey, and their marriage also lasted 20 years until she died in 1994.
In 1997 Clint married Susan Cavallari, and became her three children's stepfather. They remained together until his passing.
Health
Although Clint Walker enjoyed a good health during the major part of his life, he experienced a life endangering experience when in 1971 he fell from a ski lift, partially piercing his heart with a pole in the unfortunate event.
However, he made a quick recovering, and was back at work in less than two months.
Death
On 21 May 2018, Clint Walker died of a heart failure at 90 years of age in his home in Grass Valley, California.
Net Worth
Clint Walker had an estimated net worth of $4 million, a result of his long career as a Hollywood actor.
Physical Appearance
Clint Walker was a very handsome man, which was decidedly one of the reasons he was considered for many of his roles in Hollywood. His athletic build gave him a tough appearance, and his most distinguishable physical characteristics were his slim waist, deep voice and attractive features. Although his weight was unknown, he was 6ft 6ins (1.98m) tall.
Interesting Facts
His twin sister Neoma tried to defend him from bullies when they were 12 years old, though the episode didn't end well for them as she accidentally hit Clint: 'I rolled over on the ground and saw her sitting on the ground crying. That ended the fight right there.'
Neoma died in 2000, 73 years old.
Clint's daughter Valerie worked as a commercial pilot.
Clint was often described as a "mountain man" for his tough and strong appearance.
In 1960 Clint was given a Star on Hollywood's Walk of Fame. He also received a Golden Boot Award in 1997.
General Info
| | |
| --- | --- |
| Full Name | Clint Walker |
| Net Worth | $4 million |
| Date Of Birth | May 30, 1927 |
| Height | 1.98 m |
| Profession | Voice Actor |
| Nationality | American |
Family
| | |
| --- | --- |
| Spouse | Susan Cavallari, Giselle Hennessy, Verna Garver |
| Children | Valerie Walker |
| Parents | Gladys Huldah Walker, Paul Arnold Walker |
| Siblings | Neoma L. Westbrook |
Accomplishments
| | |
| --- | --- |
| Movies | Yellowstone Kelly, The Night of the Grizzly, Fort Dobbs, The Dirty Dozen, Yuma, More Dead Than Alive, The Bounty Man, None but the Brave, The Ten Commandments, Gold of the Seven Saints, Send Me No Flowers, Sam Whiskey, Scream of the Wolf, Small Soldiers, The Great Bank Robbery, Snowbeast, Deadly Har... |
| TV Shows | Cheyenne, Kodiak |
Social profile links
Salary
| Title | Salary |
| --- | --- |
| Cheyenne (1955) | $175 per week (first two seasons) |
Facts
| # | Fact |
| --- | --- |
| 1 | He was a health food addict. |
| 2 | He is a staunch conservative Republican. |
| 3 | Enjoys meeting people and signing autographs while attending various gatherings, film festivals and Western Heritage events. His favorite event to attend is the Western Legends Film Festival held the last week of August each year in Kanab, Utah, where many of the Hollywood westerns were filmed and where Clint was honored in 2004 for his role in the movie Fort Dobbs (1958). |
| 4 | After the first few episodes of Cheyenne (1955), he was given a horse named Brandy. Brandy was 16 hands high (5'4"). Not only did Clint ride the horse in the "Cheyenne" episodes, he was used in the movies made at Warner Brothers. Brandy has a distinguishing white spot on his right rump. |
| 5 | He was a guest at the 2012 Memphis Film Festival's "A Gathering of Guns 4: A TV Western Reunion" at the Whispering Woods Hotel and Conference Center in Olive Branch, Mississippi. |
| 6 | Walker's twin sister, Neoma L. "Lucy" Westbrook, died Nov. 11, 2000 at her residence in Hartford, Illinois, aged 73. |
| 7 | In 1971, he was involved in a freak accident at Mammoth Mountain, CA, when the tip of a ski pole pierced his heart. He made an amazing recovery and was back at work filming in Spain two months later. |
| 8 | His twin sister's name was Lucille. |
| 9 | He was born a twin. |
| 10 | Unlike many of his TV-western colleagues, Clint Walker never had to endure a whipping on Cheyenne (1955) (though on a 10-23-61 episode titled "The Young Fugitives," he was bound shirtless to a tree. |
Pictures
Movies
Actor
| Title | Year | Status | Character |
| --- | --- | --- | --- |
| Small Soldiers | 1998 | | Nick Nitro (voice) |
| Kung Fu: The Legend Continues | 1995 | TV Series | Cheyenne Bodie |
| Sweating Bullets | 1993 | TV Series | Dead Eye Dixon |
| The Gambler Returns: The Luck of the Draw | 1991 | TV Movie | Cheyenne |
| The All American Cowboy | 1985 | TV Movie | |
| The Serpent Warriors | 1985 | | Morgan Bates |
| The Love Boat | 1983 | TV Series | Bill |
| Hysterical | 1983 | | Sheriff |
| Mysterious Island of Beautiful Women | 1979 | TV Movie | Wendell |
| Centennial | 1978 | TV Mini-Series | Joe Bean |
| Deadly Harvest | 1977 | | Grant Franklin |
| The White Buffalo | 1977 | | Whistling Jack Kileen |
| Snowbeast | 1977 | TV Movie | Sheriff Paraday |
| Baker's Hawk | 1976 | | Dan Baker |
| Killdozer | 1974 | TV Movie | Lloyd Kelly |
| Scream of the Wolf | 1974 | TV Movie | Byron Douglas |
| Kodiak | 1974 | TV Series | Cal 'Kodiak' McKay / Cal 'Kodiak' McCay / Kodiak |
| Pancho Villa | 1972 | | Scotty |
| The Bounty Man | 1972 | TV Movie | Kinkaid |
| Hardcase | 1972 | TV Movie | Jack Rutherford |
| Yuma | 1971 | TV Movie | Marshal Dave Harmon |
| The Phynx | 1970 | | Master Sergeant Clint Walker |
| The Great Bank Robbery | 1969 | | Ranger Ben Quick |
| Sam Whiskey | 1969 | | O. W. Bandy |
| More Dead Than Alive | 1969 | | Cain |
| The Dirty Dozen | 1967 | | Samson Posey |
| Maya | 1966 | | Hugh Bowen |
| The Night of the Grizzly | 1966 | | Jim Cole |
| The Lucy Show | 1965-1966 | TV Series | Frank / Frank Wilson |
| None But the Brave | 1965 | | Capt. Dennis Bourke |
| Send Me No Flowers | 1964 | | Bert Power |
| Kraft Suspense Theatre | 1964 | TV Series | David Wolfe |
| 77 Sunset Strip | 1963 | TV Series | Cal Jasper |
| Cheyenne | 1955-1962 | TV Series | Cheyenne Bodie / Ace Black / Jim Thornton Merritt |
| Gold of the Seven Saints | 1961 | | Jim Rainbolt |
| Maverick | 1960 | TV Series | Cheyenne Bodie |
| Requiem to Massacre | 1960 | | Custer |
| Yellowstone Kelly | 1959 | | Luther 'Yellowstone' Kelly |
| Fort Dobbs | 1958 | | Gar Davis |
| The Travellers | 1957 | | Cheyenne Bodie |
| The Ten Commandments | 1956 | | Sardinian Captain |
| Jungle Gents | 1954 | | Tarzan Type (uncredited) |
Soundtrack
| Title | Year | Status | Character |
| --- | --- | --- | --- |
| The Night of the Grizzly | 1966 | writer: "Pine Tree Tall" - uncredited | |
| The Jack Benny Program | 1963 | TV Series performer - 1 episode | |
| Cheyenne | | TV Series 1 episode, 1961 performer - 2 episodes, 1957 - 1962 | |
Self
| Title | Year | Status | Character |
| --- | --- | --- | --- |
| Lookin' Back with O.W. Bandy | 2014 | Video documentary short | Himself |
| The Infamous Killer Cain | 2014 | Video documentary short | Himself |
| The Legend of Big Jim Cole | 2012 | Video documentary short | Himself |
| The Lonely Gunfighter: The Legacy of Cheyenne | 2006 | Video short | Himself |
| Armed and Deadly: The Making of 'The Dirty Dozen' | 2006 | Video documentary short | Himself |
| ABC's 50th Anniversary Celebration | 2003 | TV Special documentary | Himself |
| 100 Years of the Hollywood Western | 1994 | TV Movie documentary | Himself |
| All-Star Party for 'Dutch' Reagan | 1985 | TV Special | Himself |
| Oklahoma Passage - A Story of Mobility | 1982 | Documentary short | Narrator |
| The John Davidson Show | 1982 | TV Series | Himself |
| ABC's Silver Anniversary Celebration | 1978 | TV Special | Himself |
| The Troy Cory Evening Show | 1974 | TV Series | Himself - Guest |
| The Tonight Show Starring Johnny Carson | 1972 | TV Series | Himself |
| Allen Ludden's Gallery | 1969 | TV Series | Himself |
| Operation Dirty Dozen | 1967 | Short documentary | Himself |
| The Joey Bishop Show | 1967 | TV Series | Himself |
| The Eamonn Andrews Show | 1966 | TV Series | Himself |
| The Linkletter Show | 1964-1965 | TV Series | Himself |
| The Jack Benny Program | 1963 | TV Series | Himself |
| Stump the Stars | 1963 | TV Series | Himself - Guest Panelist |
| The James Dean Story | 1957 | Documentary | Himself - 'Giant' premiere footage (uncredited) |
Archive Footage
| Title | Year | Status | Character |
| --- | --- | --- | --- |
| La tele de tu vida | 2007 | TV Series | Kodiak |
| Private Screenings | 2001 | TV Series | Cheyenne Bodie in 'Cheyenne' |
| Hollywood Remembers Lee Marvin | 2000 | TV Movie documentary | Samson Posey |
| Rock Hudson's Home Movies | 1992 | Documentary | Bert |
| Gold, Glory and Custer | 1964 | | Cheyenne Bodie |
Awards
Won Awards
| Year | Award | Ceremony | Nomination | Movie |
| --- | --- | --- | --- | --- |
| 1997 | Golden Boot | Golden Boot Awards | | |
| 1960 | Star on the Walk of Fame | Walk of Fame | Television | On 8 February 1960. At 1505 Vine Street |
Source:
IMDb
,
Wikipedia