• New Zealand actor known for "Outrageous Fortune" and "The Boys"
• Born in 1975 and raised in New Zealand
• Trained in Meisner Technique of Acting from 2000 to 2004
• Played various roles in TV series and films, including "Xena: Warrior Princess," "Mercy Peak," "Banshee," "The World's Fastest Indian," and "After the Waterfall"
• Received awards and critical acclaim for performances
• Net worth estimated at $800,000

Known for movies
Short Info
| | |
| --- | --- |
| Net Worth | $2 million |
| Date Of Birth | October 25, 1975 |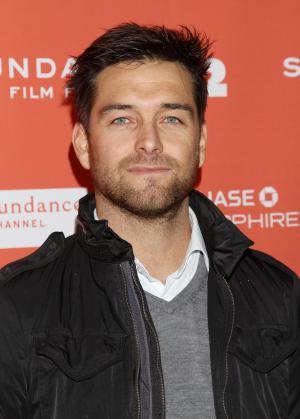 Antony Starr is an actor from New Zealand, who gained popularity and critical acclaim for playing the dual role of identical twins, Van and Jethro West, in the family drama-comedy series, "Outrageous Fortune" (2005-2010), and who became even more famous for his superhero role as Homelander in the web television series "The Boys" (2019).
Early life and family
Antony Starr was born on 25 October 1975, in New Zealand, where he was raised. Not much is said about his family, except that in an interview, he said that they are still living in NZ.
Education background
No information is available about his education, except that he went to school but left for unknown reason. He briefly did at one time want to become a cop, but he really didn't have a particular goal in mind.
Antony took acting classes at night at Unitec in Auckland, and also attended the Maura Fay Workshops in 1995-1996. Maura Fay was one of the leading casting directors in Australia, who discovered future Hollywood star Heath Ledger. Antony continued to hone his skills as an actor by attending workshops given by director-producer Vicky Yiannoutsos (1997-2000) and by actress turned acting tutor and casting director Maggie Maxwell (2000). Then from 2000 to 2004, he trained in the Meisner Technique of Acting under Michael Saccente, an actor and renowned graduate of Sanford Meisner's Neighborhood Playhouse School of the Theatre in New York.
Career
First steps
Starr accepted commercial gigs and bit roles to make ends meet.
His experience in acting started by playing small roles in the American fantasy-adventure series, "Xena: Warrior Princess," that was filmed on location in New Zealand. He played the character Messa in the "Hooves and Harlots" episode in 1995. then David in "The Giant Killer" episode in 1996. He also appeared in a minor role as Craig on primetime television in New Zealand, in the medical soap drama "Shortland Street" in 1996, that had its first broadcast in May 1992 and is still ongoing.
He was given a recurring guest lead role as one of the good‑for‑nothing white trash Van der Velter brothers named Todd in the drama, "Mercy Peak," for 21 episodes throughout its three seasons (2001-2003).
He then returned to "Shortland Street" for a recurring role as Stratford Wilson (2000-2002), and the following year he was given a lead role in the television film, "Skin and Bone." It was said to be a physically demanding role, as the cast did the rugby scenes in freezing conditions up until two in the morning.
Further success
Television
"Outrageous Fortune"
His biggest break came in 2005, when he auditioned for and landed the role of the identical twins, Van and Jethro West, in what became one of New Zealand's longest-running TV series, "Outrageous Fortune." One of the series' creators, Rachel Lang, happened to be the co-creator of "Mercy Peak" in which Antony had a recurring role.
She said she wanted a funnier and bolder take on the white trash family she created for "Mercy Peak" and that she was thinking about why mothers weren't turning to a life of crime given that they generally had a low median income in NZ. Lang along with writer James Griffin set about creating the concept for this show with this in mind.
The story revolved around the West family following the imprisonment of the patriarch, Wolf West (Grant Bowler), which led to the decision of the matriarch, Cheryl (Robyn Malcom), to have her family live as law-abiding citizens. Starr had a dual role playing the twins – one was dim-witted and laidback, while the other one was a cunning lawyer. His performance earned him his first Best Actor Award in 2005 from Qantas Film & TV Awards.
It was followed by several more awards from various bodies, including the Air NZ Screen Awards, TV Guide Best on the Box, and Pan Asian Awards in Singapore from 2007 to 2010. He was also the Best Actor Finalist at the Seoul International Drama Awards in 2009.
The series had a successful run from 2005 to 2010, for six seasons with 107 episodes. Interestingly, every episode's name was taken from Shakespeare's "Hamlet", because James Griffin said that like "Hamlet," the show was about family. Its international broadcast included Australia, US, UK and Canada. Its prequel, "Westside," is also a hit, with the sixth and final season approved in July 2019.
Antony has been cast in several lead roles in TV series and TV movie,s including the drama based on a true story from 1942, "Spies and Lies" (2010), which earned him the Best Performance by an Actor Award from the New Zealand Film and TV Awards; the police procedural drama series, "Rush" (2011), which he joined for its fourth and final season; and the Australian drama series, "Tricky Business" (2012).
"Banshee"
Starr was cast in the starring role of a master thief, who after his release from 15 years in prison, assumed the identity of the sheriff, Lucas Hood, in the small Amish town of Banshee. In its first season, "Banshee" received generally positive reviews and achieved Cinemax's highest ratings for an original series at that time. It ran for four seasons (2013-2016) with 38 episodes.
One of its executive producers, Allan Ball, was the creator of the hit HBO series, "Six Feet Under" and "True Blood."
Antony split his lip open in a fight choreography that went wrong during the first day of shooting for "Banshee." He had to continue filming for six hours before receiving treatment at the hospital. It was said that he also sustained torn hamstrings and a busted elbow by the end of the filming. Post-production for the first episode took a long time, as they had to digitally remove the injury from scenes that were filmed after the incident, but were set before the fight scene.
"The Boys"
In 2018, it was announced that Starr was cast to play the superhero, Homelander, in the action-drama series "The Boys."
This series from Amazon Prime Video was based on the comic book series of the same name, and was developed by Eric Kripke, who's also one of the executive producers. Kripke was also the creator and executive producer of The WB/The CW hit urban fantasy series, "Supernatural."
The story is set in a world where superheroes are known by the public, and owned by a corporation that manages them and sells their services. Starr's character is that of a superhero whose public persona is good, but who cares very little about other people, and is actually evil.
Its first season of eight episodes was aired from July 2019, and was received well by critics and viewers. According to Amazon, it surpassed their expectations and became one of their most watched original series.
Sooooooo…as @JackQuaid92 mentioned,- Saturday from 10amPST us and @KarenFukuhara will be doing our virtual panel + one/one time with you guys. Cannot wait to give it a shot and hang in this crazy time!! 🙂 https://t.co/r1EBHI0xI6 pic.twitter.com/aZ2KyFCmOU

— Antony Starr (@antonystarr) May 1, 2020
Nielsen reported that it had eight million viewers on the first 10 days of its release. Even before the series premiered, Amazon announced that it was renewed for a second season.
Movies
Antony has starred in more than a handful of movies, including "In My Father's Den," which won the Fipresci Prize at the 2004 Toronto International Film Festival, and became the 7th highest‑grossing film in NZ for that year. He was featured in the Anthony Hopkins-starring "The World's Fastest Indian," released in 2005 to positive reviews, and which became New Zealand's third highest‑grossing local film of all time. Unfortunately, he didn't have speaking parts with the Academy Award‑winner Hopkins.
His first starring role was in the drama "After the Waterfall" (2010), which received several nominations including the Best Lead Actor in a Feature Film for Starr at the 2011 Aotearoa Film and TV Awards (AFTA).
In 2012, he was cast in the role of Jeremy King in the mystery-drama, "Wish You Were Here," and his performance earned him the Best Supporting Actor Award at the 2nd AACTA Awards (Australian Academy of Cinema and Television Arts), and at the 2013 FCCA Awards (Film Critics Circle of Australia).
Theatre
Antony's participated in a few stage productions such as "Closer" (2004) in Silo Theater, Auckland, in which he played the lead role of Dan.
This play was written by Patrick Marber, and premiered at the Royal National Theatre in London in 1997, and Broadway (1999). Its film adaptation was in 2004 starring Julia Roberts, Jude Law, Natalie Portman, and Clive Owen, who played the role of Dan both in the film and in the original stage production.
Other plays he appeared in include "Sex with Strangers" (2004) and "Bare" (2015).
Personal life
Starr is 44 years old and currently single. He had a girlfriend back when he was doing "Banshee" – he's said that his girlfriend didn't like watching his fight scenes.
He reportedly dated and may still be in a relationship with Lucy Mclay, who worked in the costume and wardrobe department on several of his projects, including "Outrageous Fortune," "Without a Paddle," and "Mercy Peak."
Interesting facts and rumors
He played a lot of sports in his youth, including swimming, tennis and soccer.
Starr knows basic Indonesian, Spanish and Norwegian. He can also speak with different accents such as Scottish, Irish, English and New York.
He did karate and martial arts for eight years when he was younger.
Antony said that one time when he was working at a supermarket at age 15, 'he knocked over a stack of coffee cups' and in his anger, he threw one on the wall which rebounded and hit him on his head and left a scar.
He said he used to do a lot of backflips but ended up banging his head often so he stopped doing it.
Appearance
He is 5ft 11ins. (1.8m) tall and weighs 165lbs (75kgs). He has dark brown hair and blue eyes.
Net worth
Sources estimate that his net worth is around $800,000, as of May 2020.
General Info
| | |
| --- | --- |
| Full Name | Antony Starr |
| Net Worth | $2 million |
| Date Of Birth | October 25, 1975 |
| Height | 1.8 m |
| Profession | Actor |
| Nationality | New Zealand |
Accomplishments
| | |
| --- | --- |
| Awards | AACTA Award for Best Supporting Actor |
| Movies | Wish You Were Here, After the Waterfall, No. 2, The World's Fastest Indian, Without a Paddle, Terror Peak |
| TV Shows | Banshee, Tricky Business, Rush, Outrageous Fortune |
Social profile links
Quotes
| # | Quote |
| --- | --- |
| 1 | Collaboration is the best way to work. It's only way to work, really. Everyone's there because they have a set of skills to offer across the board. |
| 2 | Oftentimes, you read these pilot scripts that come through for American work, and they don't sing to you. I've got to be honest, not many of them ignite the flame or give you that burning feeling of, 'Oh, God, I really want to be a part of this.' |
| 3 | I used to try and do backflips a lot, but I used to bang my head more often than not, so I gave it up. |
| 4 | 'Banshee' is the story of a man who gets out of prison, tracks down his long-lost love, and tries to reclaim what was stolen from him years earlier by assuming the identity of a sheriff. I guess you could say it's an explosive action drama - sit down, strap in, and enjoy the ride! |
| 5 | My first car was a Holden Commodore station wagon. I can't remember much more about it than that - it was coffee colored, and I think it was four cylinders, so it was really quite weak, but very safe for a young man to be driving. |
| 6 | There are some people that just attract violence to them. No matter where they go, they'll find a fight. |
| 7 | I've always had this rule of thumb: If you have fun making it, then someone will have fun watching it. |
| 8 | I keep myself to myself pretty much. I'm not someone who gallivants around town looking for attention. |
| 9 | I had a job when I was 15 working at a supermarket, and I knocked over a stack of plastic coffee cups. In my anger, I threw one at a concrete wall, and it rebounded back into my head and cut my head open. Stupidest way to get a scar, but it's one that I have. |
| 10 | We all like going to the dark side of things; we all like dipping into worlds that we don't know anything about, or hopefully don't know anything about. I think 'Banshee' gives people a chance to do that pretty safely because we all know there's a solid buffer between the show and reality. |
| 11 | I don't know any people that like watching themselves. I prefer not to. |
| 12 | No one in 'Banshee' has small opinions. They have strong beliefs, and they will defend them ferociously. Having that element in the show just adds another level. It's another avenue for story, and it enriches the world. |
| 13 | I did martial arts and karate for eight years when I was growing up. |
| 14 | There's a difference between knowing what to do when you're rehearsing it, and being able to do it once you're adrenalised and emotional. That's when the injuries occur. Actors all want to try to pretend that they're experts at everything, but we're not. |
| 15 | Families are the deepest, most screwed up relationships that we have. |
| 16 | I was told to have an ice bath once, which I did once, and it was the most horrific experience. In my head it sounded like a great idea, so I filled my bath with ice and water, and it was absolutely horrendous. |
| 17 | Inevitably any series that goes on too long will reach a point where it starts struggling for ideas, so I've always been really aware of getting out while the going's good. |
Pictures
Movies
Actor
| Title | Year | Status | Character |
| --- | --- | --- | --- |
| American Gothic | 2016 | TV Series | Garrett Hawthorne |
| Banshee | 2013-2016 | TV Series | Lucas Hood |
| Banshee Origins | 2013-2014 | TV Mini-Series | Lucas Hood |
| Banshee Origins: Checking In | 2013 | TV Mini-Series | Lucas Hood |
| Lowdown | 2012 | TV Series | Stuart King |
| Tricky Business | 2012 | TV Series | Matt Sloane |
| Wish You Were Here | 2012/I | | Jeremy King |
| Rush | 2011 | TV Series | Charlie Lewis |
| Bliss | 2011 | TV Movie | Tom Mills |
| Spies and Lies | 2010 | TV Movie | Sydney Ross |
| Outrageous Fortune | 2005-2010 | TV Series | Jethro West Van West |
| After the Waterfall | 2010 | | John |
| Naming Number Two | 2006 | | Shelly |
| The World's Fastest Indian | 2005 | | Jeff |
| Not Only But Always | 2004 | TV Movie | LA Cab Driver (as Anthony Starr) |
| Without a Paddle | 2004 | | Billy Newwood (as Anthony Starr) |
| In My Father's Den | 2004 | | Gareth |
| Serial Killers | 2004 | TV Series | Dean Crocker |
| Skin & Bone | 2003 | | Seymour Collins |
| Mercy Peak | 2001-2003 | TV Series | Todd Van der Velter |
| Hard Out | 2003 | TV Series | Stevo (2003) |
| Terror Peak | 2003 | TV Movie | Jason |
| Street Legal | 2000 | TV Series | Darren |
| Xena: Warrior Princess | 1995-1996 | TV Series | David / Mesas |
| Shortland Street | 1992 | TV Series | Stratford Wilson (2000-2002) |
Self
| Title | Year | Status | Character |
| --- | --- | --- | --- |
| IMDb: What to Watch | 2014 | TV Series documentary | Himself |
| The Jaquie Brown Diaries | 2008 | TV Series | Himself |
Awards
Won Awards
| Year | Award | Ceremony | Nomination | Movie |
| --- | --- | --- | --- | --- |
| 2013 | AACTA Award | Australian Film Institute | Best Supporting Actor | Wish You Were Here (2012) |
| 2013 | FCCA Award | Film Critics Circle of Australia Awards | Best Actor in a Supporting Role | Wish You Were Here (2012) |
| 2005 | Qantas Television Award | Qantas Television Awards | Best Actor in a TV Drama | Outrageous Fortune (2005) |
Nominated Awards
| Year | Award | Ceremony | Nomination | Movie |
| --- | --- | --- | --- | --- |
| 2013 | AFCA Award | Australian Film Critics Association Awards | Best Supporting Actor | Wish You Were Here (2012) |
| 2011 | Film Award | New Zealand Film and TV Awards (II) | Performance by an Actor in a Leading Role in Film | After the Waterfall (2010) |
| 2011 | General TV Award | New Zealand Film and TV Awards (II) | Best Performance by an Actor | Spies and Lies (2010) |
| 2009 | General TV Award | New Zealand Film and TV Awards (II) | Best Performance by an Actor - General Television | Outrageous Fortune (2005) |
| 2006 | New Zealand Screen Award | New Zealand Screen Awards | Television - Best Performance by an Actor | Outrageous Fortune (2005) |
Source:
IMDb
,
Wikipedia