• Amanda Pays is from an acting family and was born and raised in London.
• She studied at London's Academy of Live and Recorded Arts and modelled for 4 years before transitioning to acting.
• She has appeared in over 30 TV shows and over 10 movies throughout her 36-year career.
• She and her husband Corbin Bernsen have a net worth of over $16 million from flipping houses and other investments.
• Amanda is 5ft 7ins (170cms) with blue eyes and gray-blondish hair.

Known for movies
Short Info
| | |
| --- | --- |
| Spouse | Corbin Bernsen, Peter Kohn |
| Fact | Co-hosted the emergency action video, In a Split Second (1994) with husband Corbin Bernsen. The series originally aired on NBC television. |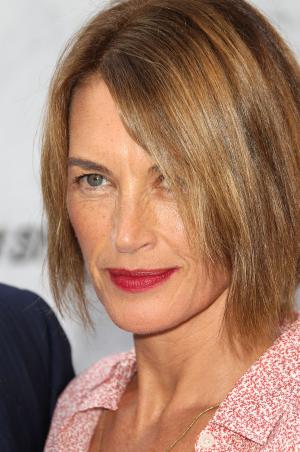 Amanda Pays entered the world of cinematography with a previous pedigree, since she was born and raised in an acting family. Namely Amanda's parents Jan and Howard Pays were both successful actors, who certainly influenced Amanda to develop her talents and intrigued her desire to follow parents footsteps and become a reputable actress herself.
Early Life and family
Amanda comes from a family that was all about the movie industry, namely her mother Jan (née Miller) used to be an actress back in the days, as well as her younger sister, Amada's aunt Mandy Miller, who even surpassed older sister Jan and gained fame in the '50s, and after whom Amanda was later named.
Her father Howard Pays, also an actor and later a talent agent, met her mother Jan during the filming of the ITV soap opera "Sixpenny Corner" in 1955-56 which was broadcast daily. Amanda was born in London on 6 June 1959, and from an early age she was surrounded by acting environment which encouraged her to become involved in acting clubs at school, and took her first acting steps. Since it was an all-girls club she was the one getting male roles due to her throaty voice. Amanda studied at London's Academy of Live and Recorded Arts, which as she states opened many doors in her life.
Later on, motivated by her mother Jan, Amanda tried herself in the modeling industry, and so sent photos to an agency which immediately accepted her. She successfully continued to model for the next four years until she switched to acting. Her first role was in the movie "The Cold Room" directed by James Dearden in 1984.
1984 was a milestone for Amanda, not only career wise but she also married Peter Kohn, a son of film producer John Kohn, but which lasted just three years until 1987 when they divorced. Later Peter was engaged as a production manager in the "Pirates of the Caribbean" franchise.
Not long afterwards, Amanda met Corbin Bernsen, and they married in 1988 – they are still married.
Amanda and Corbin have four sons – Oliver was born on 14 March 1989 in Los Angeles, California, USA, and is also engaged in movies as a production designer and director, and recognized for his movies "Midland" (2015) and "Connective Tissue" (2020).
In 1992 on 19 March Amanda gave birth to twins Angus and Henry in Los Angeles – with their older brother they decided to build a career in acting and directing movies. Henry is known for "Carpool Guy" (2005) and "When We Get To Heaven" (2012) while his brother is recognized for movies Rise (2019) and Straight Up (2019).
Amanda's youngest child Finley was born in Hampshire, England, UK on 9 June 1998.
He is also an actor, and along with his brother Henry he appeared in the movie "Carpool Guy" (2005), and later in "25 Hill" movie in 2011.
Amanda's career
Acting
Amanda has appeared in various movies and TV shows, as well as in some music videos. Her official acting career started in 1984, interestingly with a dual role, as both Carla Martin and Christa Bruckner in the James Dearden movie "The Cold Room" for HBO. In 1985 she had her TV series debut playing Sarah in the miniseries "AD" also known as "Anno Domini".
Amanda, being versatile as she is, worked on the documentary project "Computer Dreams" in 1988 in the role of narrator.
It is also worth mentioning her role in the movie "Off limits" (1988) as sister Nicole, a French nun.  In 1993 she had the guest role of Phoebe Green in the world-famous TV show "The X-Files" episode "Fire", then in the episode "Cindy Plumb" of the  "Nip/Tuck" (2006) series, as well as in the episode "Black and Tan: A Crime of Fashion" of the famous series "Psych"(2008). Her recent work was in the series "The Flash", in which she had  the role of Dr. Christina "Tina" McGee.
Amanda has appeared in almost 30 TV shows and over 10 movies throughout her 36-year career.
Even though she is now occupied with other businesses, she is still an actress, and recently appeared in the role of Olivia in the movie "Marry for Mayor" (2020).
Amanda as an interior designer
Recently Amanda reoriented towards interior design, and hosted the TV show "Breathing Room" on the Fine Living network channel. Amanda enjoys remodeling which she learned from her fathers, who as she states: 'was a real house flipper'. With her husband she recently moved to Germantown, New York, where they purchased an 1880s farmhouse and remodeled it in her own manner. Amanda says she found herself completely fulfilled as an interior designer.
Along with her husband Amanda developed business of flipping houses, applying all the knowledge and skills she learned from her father into renovating old houses and selling them for a higher price. It is not a secret that Amanda and her husband bought a house in Sherman Oaks for $1.275 million and later sold it for $1.55 million, making a notional profit of $275 000.
Amanda and her husband have also published a book entitled "Open House", which concentrates on 'reinventing space for simple living', about remodeling and interior design.
Amanda's Net Worth
Together with her husband Carbin, Amanda has a net worth of over $16 million, from acting but boosted by flipping houses in the area of Los Angeles – for instance they sold their residence in Valley Village, California, US for $2.55 million and a nearby house for $1.4 million to singer and actress Katherine McPhee. Amanda and her husband also own a farm in France, which apparently adds to their income.
Appearance
When it comes to Amanda it is hard not to notice her wide smile she wears most of the time. She has blue eyes, and flat hair the color of which she used to change frequently, however, nowadays her hair has gray-blondish color. Her height is 5ft 7ins (170cms) with her weight around 125lbs (57kgs). Amanda states that her weight was about 110lbs when she was modeling, but that she feels healthier and more comfortable with her current weight. Amanda's life dynamic as well as fine dieting keep her figure fit and healthy.
General Info
| | |
| --- | --- |
| Full Name | Amanda Pays |
| Height | 1.7 m |
| Profession | Actor, Interior designer, Newscaster |
| Nationality | British |
Family
| | |
| --- | --- |
| Spouse | Corbin Bernsen, Peter Kohn |
| Children | Oliver Bernsen, Finley Cooper Bernsen, Henry Pays Bernsen, Angus Moore Bernsen |
| Parents | Howard Pays, Jan Miller |
Accomplishments
| | |
| --- | --- |
| Movies | Leviathan, Oxford Blues, Off Limits, The Kindred, The Cold Room, Solitaire for 2, Exposure, Spacejacked, The Santa Trap, Parker Kane, Age Of Treason, Max Headroom: 20 Minutes into the Future, The Frog Prince, Ablaze |
| TV Shows | Thief Takers, The Flash, Max Headroom, Breathing Room |
Social profile links
Quotes
| # | Quote |
| --- | --- |
| 1 | Modeling just kills the brain cells. It was good experience and it allowed me to meet many people but it was pretty awful. |
| 2 | In my own mind I always felt I would wind up doing something in the entertainment business. I liked the attention I would get from people when I would be in a play or do a skit. |
Facts
Pictures
Movies
Actress
| Title | Year | Status | Character |
| --- | --- | --- | --- |
| The Flash | 2014-2016 | TV Series | Christina McGee |
| Psych | 2008 | TV Series | Susan B |
| Nip/Tuck | 2006 | TV Series | Interior Designer |
| The Santa Trap | 2002 | TV Movie | Doris Spivak |
| Breathing Room | 2002 | TV Series | Host |
| Ablaze | 2001 | | Jennifer Lewis |
| Grapevine | 2000 | TV Series | Paulina |
| Any Day Now | 1999 | TV Series | Helen |
| Martial Law | 1999 | TV Series | Dr. Broderick |
| It's Like, You Know... | 1999 | TV Series | Angela Blendal |
| 7th Heaven | 1999 | TV Series | Emily Grant |
| Vengeance Unlimited | 1999 | TV Series | Gail Dawson |
| Thief Takers | 1996-1997 | TV Series | DS Anna Dryden |
| Spacejacked | 1997 | | Dawn |
| Hollywood Confidential | 1997 | TV Movie | Joan Travers |
| Privateer 2: The Darkening | 1996 | Video Game | Assassin #3 |
| Subterfuge | 1996 | | Alex |
| Solitaire for 2 | 1995 | | Katie Burrough |
| I Know My Son Is Alive | 1994 | TV Movie | Katherine Elshant |
| Age of Treason | 1993 | TV Movie | Helena |
| Sade - Life Promise Pride Love | 1993 | Video | Gangster's Girlfriend (segment "Smooth Operator") |
| The X-Files | 1993 | TV Series | Phoebe Green |
| Dead on the Money | 1991 | TV Movie | Jennifer Ashford |
| A Grande Arte | 1991 | | Mariet |
| The Flash | 1990-1991 | TV Series | Christina McGee |
| Parker Kane | 1990 | TV Movie | Sarah Taylor |
| Leviathan | 1989 | | Elizabeth 'Willie' Williams |
| CBS Summer Playhouse | 1988 | TV Series | Alexandra Greer |
| The Frog Prince | 1988 | uncredited | |
| Off Limits | 1988 | | Nicole |
| Max Headroom | 1987-1988 | TV Series | Theora Jones |
| The Kindred | 1987 | | Melissa Leftridge |
| Minder | 1985 | TV Series | Nikki South |
| Mr. and Mrs. Edgehill | 1985 | TV Movie | Vivienne |
| Dempsey and Makepeace | 1985 | TV Series | Tiffany Grace |
| Thirteen at Dinner | 1985 | TV Movie | Geraldine Marsh |
| A.D. | 1985 | TV Mini-Series | Sarah |
| Max Headroom | 1985 | TV Movie | Theora Jones |
| Oxford Blues | 1984 | | Lady Victoria Wingate |
| The Cold Room | 1984 | TV Movie | Carla Martin / Christa Bruckner |
Self
| Title | Year | Status | Character |
| --- | --- | --- | --- |
| Celebrity Family Feud | 2008 | TV Series | Herself |
| 2003 Annual BAFTA/LA Cunard Britannia Awards | 2003 | TV Special | Herself |
| In a Split Second | 1994 | TV Movie | Herself - Host |
| Late Night with Conan O'Brien | 1994 | TV Series | Herself |
| The 1989 Annual MTV Video Music Awards | 1989 | TV Special | Herself |
| 5th Annual Soap Opera Awards | 1989 | TV Special | Herself |
| Computer Dreams | 1988 | Documentary | Narrator |
Archive Footage
| Title | Year | Status | Character |
| --- | --- | --- | --- |
| Late Night with Conan O'Brien | 1994 | TV Series | Herself |
| Flash III: Deadly Nightshade | 1992 | Video | Christina McGee |
| The Flash II: Revenge of the Trickster | 1991 | Video | Christina McGee |
Source:
IMDb
,
Wikipedia