• Silas Randall Timberlake is the son of singer Justin Timberlake and actress Jessica Biel.
• He has gained some attention through social media photos his father posts.
• His father's net worth is estimated to be over $250 million, and his mother's net worth is estimated to be over $18 million.
• His first name is from Justin's late grandfather and his second name is from Justin's father.
• Justin and Jessica began dating in 2007 and married in 2012 in Italy.

Known for movies
Short Info
| | |
| --- | --- |
| Net Worth | $225 million |
| Date Of Birth | January 31, 1981 |
| Spouse | Jessica Biel |
| Mark | His dancing skills |
| Fact | Chosen as one of Teen People Magazine's "21 Hottest Stars Under 21". [1999] |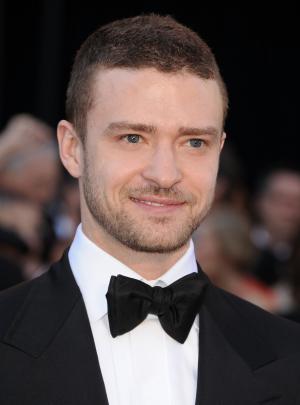 Who is Silas Randall Timberlake?
Silas Randall Timberlake was born on 11 April 2015, in California, USA, and is only known for being the son of singer Justin Timberlake in his marriage with actress Jessica Biel. While he has lived mostly away from the spotlight, he has gained a bit of public attention thanks to a few social media photos his father posts.
The Riches of Silas Randall Timberlake
As of early-2020, Silas Randall Timberlake probably benefits from the success of his parents as he is still very young. His father's net worth is estimated to be over $250 million, and he is considered one of the most successful musicians of all time.
His mother, on the other hand, has a net worth estimated to be over $18 million, having starred in numerous mainstream films during her career.
Life So Far
A few months after Silas Randall was born, his father helped him make his first public appearance through Instagram, in a post in which he celebrated his life as a father. He has been adamant in his desire to raise him away from media attention, though he does share photos from time to time.
His name Silas comes from Justin's late grandfather who was one of his biggest inspirations. His second name is from Justin's father, a second name Justin himself also carries.
Three years after his birth, his father announced that he was going to release an album called "Man of the Woods" an album dedicated to his experiences in his family. 'Man in the woods' is the definition of the name Silas, with the album being dedicated to Justin's son. Later on, Silas made another appearance on Instagram, with him having long curly hair. Some of his father's critics started putting some negativity his way stating, that a boy shouldn't have what they regarded as a feminine look like that. It didn't seem to affect his father at all, as he ignored the trolls and continues to live a relatively normal family life.
https://www.youtube.com/watch?v=En8nmqZ9t3c
Father – Justin Timberlake
Justin Timberlake started his career as a child performer, becoming a part of the television program "The All-New Mickey Mouse Club". As he grew up, he befriended and later started a relationship with singer Britney Spears, with the duo becoming a power couple during their rise to fame in the 1990s. During his teens, he became a member of the boy band NSYNC, and as one of its lead vocalists helped the group become one of the most successful boy bands of all time.
After leaving NSYNC, he embarked on a solo career and also made efforts to change his image into that of a more mature singer.
His debut album "Justified" was highly successful, establishing him as a solo artist with hits such as "Cry Me a River" – the album also led him to his first couple of Grammy Awards. Four years later, he released the album called "FutureSex/LoveSounds" which continued the trend of successful releases. Some of his hits songs from the album include "What Goes Around… Comes Around" and "Sexy Back".
Justin Timberlake – Later Career
Following the success of his second album, Timberlake spent time as an actor, appearing in films such as "Bad Teacher", "Friends with Benefits" and "In Time".
He had success in mainstream films, and then returned to music in 2013 which focused more on his exploration of older genres from the 1960s to 1970s. This led to him creating the band The Tennessee Kids. He also did voice acting for the animated film "Trolls" in which he recorded the single "Can't Stop the Feeling!"
His latest release is 2018's "Man in the Woods", which contains songs such as "Say Something" and "Filthy". He's sold over 32 million albums around the world and has won numerous accolades including 10 Grammy Awards. He is also a Songwriters Hall of Fame inductee and is often referred to as a pop icon.
He's also gained wealth through business ventures such as the record label Tennman Records, and aside from music, he's also ventured into producing television programs, owns two restaurants, and the fashion label William Rast
Mother – Jessica Biel
Jessica Biel started her career in several musicals, and got her first big role on television in the series "7th Heaven", in which she played the character Mary Camden. She stayed in the show during its entire decade long run, establishing herself as a television star. The show followed the lives of their family which as the name denotes, consists of seven members.
Nearing the end of the show, she began venturing into other projects, mainly films, appearing in mainstream projects such as "The Texas Chainsaw Massacre". She was one of the few stars from the former show to successfully transition to film work, with further projects such as 'The Rules of Attraction" and "Blade: Trinity".
Other projects she's worked on include "The A-Team", "Total Recall", and "Hitchcock". In recent years, she's ventured more towards production, and participating in independent films. She worked alongside Zosia Momet in "Bleeding Heart" for which performance she received a lot of praise, and also on "A Kind of Murder" alongside Patrick Wilson.
One of her latest projects is the limited-run series called "The Sinner" which aired on the USA Network, based on the book of the same name by Petra Hammesfahr, and for which she gained a Golden Globe nomination.
Parents' Relationship
Justin met Jessica in 2007 during the Golden Globes, and the two began dating. Before their relationship, both of them have been in high profile romances – Timberlake a lengthy and controversial relationship with Britney Spears. He was also linked to Emma Bunton and Cameron Diaz. Jessica, on the other hand, had a relationship with actor Steve Evans which was off and on for around five years. After four years of dating, Justin and Jessica became engaged in 2011, and married a year later in a ceremony held at the Borgo Egnazia resort in Italy.
General Info
| | |
| --- | --- |
| Full Name | Justin Timberlake |
| Net Worth | $225 million |
| Date Of Birth | January 31, 1981 |
| Height | 5 ft 10 inches |
| Weight | 168 pounds |
| Profession | Record producer, Television producer, Singer-songwriter, Film producer, Voice Actor, Dancer, Composer, Songwriter, Producer, Businessperson, Can't Stop the Feeling!, True Colors, What Goes Around...Comes Around |
| Education | E E Jeter Elementary School |
| Nationality | American, American |
Family
| | |
| --- | --- |
| Spouse | Jessica Biel |
| Children | Silas Randall Timberlake |
| Parents | Randall Timberlake, Lynn Bomar Harless, Can't Stop the Feeling!, True Colors, What Goes Around...Comes Around, Justin Timberlake, Jessica Biel |
| Siblings | Laura Katherine Timberlake, Stephen Robert Timberlake, Jonathan Perry Timberlake, Can't Stop the Feeling!, True Colors, What Goes Around...Comes Around |
Accomplishments
| | |
| --- | --- |
| Awards | MTV Michael Jackson Video Vanguard Award, MTV Video Music Award for Video of the Year, Grammy Award for Best Pop Vocal Album, Grammy Award for Best Music Video, MTV Video Music Award for Best Pop Video, Grammy Award for Best Rap/Sung Performance, MTV Video Music Award for Best Male Video, MTV Video ... |
| Music Groups | NSYNC, Bravo All Stars, Can't Stop the Feeling!, True Colors, What Goes Around...Comes Around |
| Nominations | Grammy Award for Album of the Year, Grammy Award for Record of the Year, American Music Award for Artist of the Year, Grammy Award for Best Rap Song, Grammy Award for Best Pop Solo Performance, Golden Globe Award for Best Original Song, MTV Video Music Award for Best Collaboration, Grammy Award for ... |
| Movies | Trolls, In Time, Friends with Benefits, The Social Network, Bad Teacher, Runner Runner, Inside Llewyn Davis, Alpha Dog, Black Snake Moan, Trouble with the Curve, Shrek the Third, The Love Guru, The Open Road, Southland Tales, Yogi Bear, Model Behavior, Edison, Longshot, Elton John: The Red Piano, Je... |
| TV Shows | Saturday Night Live, Trippin', ESPY Awards 2008, 2007 Kids Choice Awards |
Social profile links
Marks
| # | Marks / Signs |
| --- | --- |
| 1 | Short, curly hair |
| 2 | His dancing skills |
Quotes
| # | Quote |
| --- | --- |
| 1 | [on the backlash surrounding his and Janet Jackson's wardrobe malfunction incident] I probably got ten percent of the blame. I think America's probably harsher on women, and I think America is, you know, unfairly harsh on ethnic people. |
| 2 | Jimmy Fallon just can't help himself. He's a brilliant comedian. A talented musician. A spot-on impersonator. Jimmy has redefined and recharged late-night television with a genuine excitement and energy that gets under your skin. That's probably because watching you laugh might be the thing that makes Jimmy most happy. His lightning wit - mixed with a kindness you don't normally find in comedy - is what makes you feel so comfortable having him him in your home every night. And, no matter where the joke goes, the audience feels like they are in on it too. That's because Jimmy likes to share the moment. He can't help himself. And neither can we. |
| 3 | Film is much more communal in both good and bad ways. Everyone talks about other people more, but then again no one in music gossips much because everyone's so incredibly narcissistic that they only want to talk about themselves. |
| 4 | [on appearing nude in Friends with Benefits (2011)] It was fun, but I can't say I'm going to be butt-naked in a movie again. I only did it because I'm young now and everything's where its' supposed to be. I figured this is the time, before gravity gets the best of me. |
| 5 | [on marriage] I think the mistake is that people commit to who that person is right then and not the person they're going to become. The art of staying together is changing together. |
| 6 | [on Tony Scott] His movies made growing up more fun for me. |
| 7 | [2011] I know the movies I love, and I'd like to make movies like them. Ferris Bueller's Day Off (1986), E.T. the Extra-Terrestrial (1982), The Goonies (1985), Reds (1981), The Music Man (1962). Seeing Fight Club (1999) changed the way I watch movies. It was so much smarter than anything I'd ever seen before, which is why working with David Fincher was such a bucket-list move. Making movies that can touch people the way any of those films did would be all I could hope for. |
| 8 | [2011] Prince, who, to me, is the greatest musician who has ever lived. He keeps producing, keeps writing, keeps making unbelievable music-all because he's true to his passion...Everything he says, every note he sings, it's just like, man, that guy is so far ahead of the rest of us. One of my best experiences onstage was at his house during a party. Somebody came up to me and said, "Prince would love if you could sing something with the band." I said okay. I was kind of drunk, so I was like, "Let's do the Stones." Then we did "Miss You." |
| 9 | (2011, on the height of boy bands) It was a time: the concerts, the fans, the music. Plus, it wasn't just us (N'Sync). It was that whole factory we came out of-us, the Backstreet Boys and Britney-we were all together. It was bigger than any one of us and bigger than any of the groups. Everybody was selling a gazillion records at the same time. You couldn't keep what we were doing on the shelves. It was bigger than bubblegum. Sometimes I think back on the time we did five nights at Giants Stadium. That was the moment I just looked around and thought, 'There's nowhere for this to go but down. It's never going to get bigger than this'. |
| 10 | (2011) The first half of my 20s I felt I had to achieve, achieve, achieve. I think a lot of men do this. I'm not saying just because I turned 30 I don't battle with this. I still battle with it. But in my 20s I had to do everything. I needed everybody to understand me and respect what I was doing. I remember putting out my second album [2006's FutureSex/LoveSounds]. When I put out the first song, "SexyBack," radio thought I was a joke. I couldn't let that go, so I started calling radio program directors. I'm pretty tenacious like that. I was like, "This is my record. Give it a chance." There wasn't any of my signature falsetto or anything. I'd say, "I know it doesn't sound like me, but just please give the record a two-week period or even a one-week period. Just let the music get out there. If the callback is good, keep playing it." I was that relentless. During the second half of my 20s I started to ask myself, What am I doing? What have I built, and how do I continue that for the next 10 years? For some reason, in the past year I've done so much work I feel as though it's backfired. I'm looking around now and I'm like, Where am I running? I've been running so hard for so long. I've seen the inside of more arenas than your average basketball player. Like I said, I've had that experience on tour sometimes when I think, I don't feel like going onstage. I have no energy right now. I'm sick, I barely have a voice. But you do it anyway. You feel obligated to go out because all those ­people showed up. You end up performing. But at some point in my life I wish I had learned to say no. From the beginning of my career, I was a guy who said yes all the time to everything. |
| 11 | [2011] I grew up in a small town, and because I started working when I was 10, I was kind of looked at as more of an oddity. I would sing at the talent shows at schools and go around town doing different things, but it was more like, "That kid's a freak." You hear a lot of stories about child prodigies, child actors or ­people whose parents pushed them really hard. But I was the one begging for the stage. That made me kind of stand out in good ways and in weird ways. Not a lot of 10-year-old Caucasian kids were running around Millington, Tennessee, singing Stevie Wonder and Al Green songs, which were the songs I felt most connected to. |
| 12 | (2011, on if he smokes marijuana) Absolutely...The only thing pot does for me is it gets me to stop thinking. Sometimes I have a brain that needs to be turned off. Some people are just better high. |
| 13 | (2011, on what he would do if he got 100 percent anonymity for one day) Oh God, probably just go for a walk somewhere. I'd go walk around Paris or Rome. Or if I was really anonymous, maybe I'd do something outrageous like commit arson or rob someone or find all those fuckers who wait outside my house and go outside their houses and stalk them. A day of anonymity would be cool, though. Just to go to a store and not be hassled. |
| 14 | (2011, on Friends with Benefits (2011)) I did go on a diet for that movie, which mostly came down to not drinking as much beer. And you know, beer is good, so that was hard. I'm pretty thin anyway, but I didn't want to look like a meathead. I was like, I'm about to be 30, and I'm going to be naked on camera. If I'm going to do this, I'm going to train pretty hard. In the end, I just did more cardio, and I pumped up the stuff I already do throughout the year, such as playing sports. I like basketball and golf and snowboarding, and I do them pretty fucking intensely. |
| 15 | (2011, on his work ethic) I think people sometimes don't pay enough attention to what they do. I've done well, but the reason is pretty simple: I've worked my ass off. Anything I've done well has taken many, many hours of preparation. And then the trick, of course, is making that work look invisible. The toughest thing a performer can do is make it look as if it comes easy. You have to devote yourself 100 percent when you're figuring stuff out, whether it's with sports or music-or movies, which has been the main focus for me lately. |
| 16 | (2011) I feel like a rookie in the movie business, that's for sure. Maybe a little bit of an outsider, too, since I came to it from music. But I think that's fair. I don't know that I've done a huge body of work that would warrant my not feeling like that. Then again, this past year has certainly opened up a new chapter as far as acting, and I'm grateful for that. |
| 17 | (2011) Honestly, when you're making a movie, you never say, "Oh, this one's going to suck and go straight to video". When you're in it, you think you're doing the best work you can do. You're surrounded by people who are working hard. Everybody's hopeful. It's only a year later when you realize, "Wait, what was that exactly?" If anything shifted for me, though, it was the realization of how important it is to work with smart people. That takes a lot of the guesswork out. Just being in the room with David Fincher and Aaron Sorkin for my first reading for The Social Network (2010), I knew things would be different - even though I felt I had totally botched the audition. I botch a lot of auditions. But, the next thing I knew, I was on the set. It was surreal. This may sound strange, but I don't have aspirations to be a movie star. I make movies because I enjoy the creative process. Just to work with people like Fincher and ­Sorkin or to trade lines with great actors has been more surreal than anything I've accomplished in my music career. |
| 18 | (2011, on *NSYNC's height of fame) Man, I could tell you a thousand stories. I remember girls running after the buses in the hundreds. We'd do an open-air festival in Germany and there'd be 60,000 people there. We'd finish playing, the band would be putting the gear up, and we would be trying to do a quick out, which is what they call it when you leave the stage before the band stops playing. We'd get on the bus and there would be 250 to 400 girls waiting to run after us. I distinctly remember Joey Fatone singing the theme song from The Goonies while this particular pack of girls was running. It was just crazy...I hate to disappoint you, but I was the youngest one in the group, so the other guys were getting more of that action, and they were protective of me. I think I was the one who cared about what we were doing onstage. My role was, we'd come offstage every night and get a DVD of the show, just like an athlete watching tape from a game. We'd get on the bus, and I'd go, "Okay, here's what we did right; here's what we did wrong," and we'd fix it for the next day. But yeah, the girl stuff definitely was a heavy part of it, and it would play with your mind. I remember looking down once-we were playing Madison Square Garden for an HBO special-and this girl put her arm out. She had a mural of me tattooed along her whole arm. I just remember looking at it and thinking, 'Holy shit, that's never going to come off'. |
| 19 | [on Friends with Benefits (2011)] The bedroom scenes were funny because we got to have conversations and banter while we were in the middle of the act. I think the audience can feel more comfortable because everyone has been in those situations, but no one talks about them. So seeing a couple who aren't a couple actually talking about [sex] as it is happening made for a lot of funny, situational humor. |
| 20 | "Golf" is the only four-letter word I don't say when I'm playing it. |
| 21 | I think we created the only dry-humping scene in cinema history. There's nothing wrong with a good jean jam, but also the both of us felt collectively that we had a responsibility. It's really a public service announcement for safe sex. |
| 22 | [on making Bad Teacher (2011)]: After the first week of rehearsal and the first orgy, it all came together. |
| 23 | [about *NSYNC] I don't regret anything that I've done with this group. I think that when people find something that they love to do they make sacrifices to do it. |
| 24 | When I'm not on stage, I'm kind of shy. If you see me and I don't say much, don't think I'm not taking in what you have to say. I'm just not a big talker. |
| 25 | Everyone wants to know about my spirituality, and it's like, Tthat's mine!" |
| 26 | I don't feel guilty about success. You can't feel guilty about aspiring to be good at something. |
| 27 | [on who he would date] Pretty is cool, but it's not really about looks for me. It's more about personality. I like a girl with a good sense of humor, who's humble and sensitive. |
| 28 | I'm a perfectionist. I can't help it, I get really upset with myself if I fail in the least. |
| 29 | [about love] True love, to me, is when she's the first thought that goes through your head when you wake up and the last thought that goes through your head before you go to sleep. |
| 30 | [about the music industry] I can give you my personal opinion: Love the music, hate the business. It's a screwball business and there are a lot of players who will straight-up lie to you. |
| 31 | [about music] I think music will always be a big part of my life. I can't go five minutes without singing, sometimes unconsciously. And people stare at me, and I'm wondering why they're staring, and then I'm realizing that I'm belting out a tune. |
| 32 | [about girls] A lot of girls have cheated on me in the past, so it's hard for me to trust. But once I fall, I fall hard. |
| 33 | [in 2002, about fame] All you can do as an artist is do what you think is an extension of you. You put down on paper . . . who you are. That's what being an artist is all about. And when it gets done, you don't look back at it and say, "Oh, I could have done that better". |
| 34 | I kiss people with my soul. I don't kiss them with my mouth. |
| 35 | [on the Super Bowl "wardrobe malfunction" incident] I am sorry if anyone was offended by the wardrobe malfunction during the halftime performance. |
| 36 | England is the first country that I've had a #1 album in, so it is now officially my home away from home. |
| 37 | [interview in Rolling Stone magazine about Britney Spears] I may not ever get over her. I really do still love that girl. |
Facts
| # | Fact |
| --- | --- |
| 1 | Has a son named Silas Randall Timberlake born on April 8, 2015. Child's mother is his wife Jessica Biel. |
| 2 | On tour with Christina Aguilera for their 2003 "Justified-Stripped Tour". [May 2003] |
| 3 | On tour with Tim Mosley (aka Timbaland) for his FutureSex/LoveShow 2007 Tour. [February 2007] |
| 4 | Collaborated with Townsend Bell to redesign the paint scheme for his IndyCar. Timberlake eventually selected a flat camouflage green for the car which was a big hit at the Indianapolis Motor Speedway in preparation for the Indianapolis 500. [April 2008] |
| 5 | Currently touring in the UK with "Justified". [December 2003] |
| 6 | In Canada busy at work filming his movie with Kevin Spacey, Morgan Freeman, Piper Perabo and Rap star/actor LL Cool J. [March 2004] |
| 7 | One of Time Magazine's 100 Most Influential People in the World (2013). |
| 8 | He is a staunch liberal Democrat and a solid supporter of Barack Obama. |
| 9 | Married Jessica Biel in Italy on October 19, 2012. |
| 10 | Indy car driver Dan Wheldon died after being involved in a 15-car accident during a race on October 16, 2011 in Las Vegas. Wheldon was sponsored by Justin's clothing line, "William Rast". |
| 11 | Appeared on the cover of GQ magazine three times: September '04, August '06 and March '09. |
| 12 | His parents are divorced. He has two half-brothers from his fathers re-marriage with Lisa Perry: Jonathan (born c. 1993) and Steven Robert (born August 14, 1998). His half-sister Laura Katherine, died shortly after birth on May 14, 1997, and is mentioned in his acknowledgments in the album *NSYNC as "My Angel in Heaven.". |
| 13 | Was in a relationship with Jessica Biel (January 2007-March 2011). |
| 14 | Lives in Los Angeles, California. |
| 15 | Attended E.E. Jeter Elementary School in Millington, Tennessee. |
| 16 | Jason Seek was his former music teacher in 1994. |
| 17 | Owns a soul food restaurant called "Southern Hospitality" in Manhattan (Second Avenue at 79th Street). |
| 18 | Had the unwanted pleasure of being Ashton Kutcher's first victim on the TV show Punk'd (2003). |
| 19 | An avid fan of IndyCar racing. |
| 20 | Was ranked #28 on Entertainment Weekly's '30 Under 30' the actors list. (2008). |
| 21 | In 2007, Forbes Magazine estimated his earnings for the year at $20 million. |
| 22 | Girlfriend Jessica Biel accompanied him on his European Tour in 2007. |
| 23 | Supports the English football team Manchester United FC "The Red Devils". |
| 24 | Winner of four MTV Video Music Awards in 2007 for "Male Artist of the Year", "Quadruple Threat of the Year", "Best Director" and "Best Choreography in a Video". |
| 25 | Is a noted fan of country music. |
| 26 | Voted #2 in Elle (France) Magazine's "15 Sexiest Men" poll (June 2007). |
| 27 | Paternal grandson of Charles L. Timberlake and Bobbye Joice (Williams), and maternal grandson of William "Bill" Silas Bomar and Sadie Lee (Timbs). Justin has English, some Scottish, and distant Dutch, German, and Norwegian ancestry. |
| 28 | Was in a relationship with Cameron Diaz (April 2003-December 2006). |
| 29 | Collaborated with Duran Duran in 2006 for a song on the band's album. In November of that year, lead singer Simon Le Bon told The Associated Press the band had "collaborated in a writing and production manner on one of those tracks with Justin Timberlake.". |
| 30 | Ranked in Golf Digest's "Top 100 in Music" (December 2006 issue) as tied for 15th place with Jason Scheff of Chicago and Darius Rucker of Hootie & the Blowfish, with a 6 handicap. |
| 31 | Winner of two MTV Europe Music Awards in 2006 for "Best Male Artist" and "Best Pop". He also hosted the show in Copenhagen, Danmark (2 November 2006). |
| 32 | Received his first UK #1 with his song "SexyBack" from new album "FutureSex/LoveSounds" in September 2006. |
| 33 | Is a fan of Kylie Minogue and Dannii Minogue. |
| 34 | Best friend is Trace Ayala, his personal assistant. |
| 35 | Was among the 130 guests at Christina Aguilera's wedding to Jordan Bratman. |
| 36 | Broke his thumb on stage in early 1997, when he slipped on a puddle of water that was a result of the audience being sprayed down due to extreme temperatures during the outdoor concert. |
| 37 | Broke his left foot in December 2002 during dance rehearsals. |
| 38 | Mother and stepfather are Lynn Bomar and Paul Harless, respectively. |
| 39 | Loves skiing and snowboarding. |
| 40 | In his exclusive 20/20 (1978) interview, he told Barbara Walters that the "best burgers in the world" can be found at The General Store in Shelby Forest, Tennessee. |
| 41 | He had a younger half-sister, Laura Katherine, who died minutes after birth. She was the first child of his father, Randy Timberlake, and stepmother Lisa. It is sometimes falsely reported that she was his twin. He mentions her sometimes in the liner notes of *NSYNC albums. Has two younger half-brothers, Jonathan Perry Timberlake (born September 12, 1993) and Stephen Robert Timberlake (born August 14, 1998). Both are sons of his father and stepmother. |
| 42 | His father Randall, a choir director at a Baptist church, is married to Lisa. |
| 43 | Is set to star in West End play "Resurrection Blues" in London starting February 2006. Kevin Spacey is producing. |
| 44 | He and best friend Trace Ayala created a clothing line, "William Rast". Clothes became available for purchase from Kitson and Bloomingdales in November 2005. The name William Rast comes from Justin's grandfather, William Bomar, and Trace's grandfather, whose surname is Rast. |
| 45 | His ex-girlfriend's (Britney Spears) ex-husband Kevin Federline was a former background dancer for *NSYNC at the 2002 Grammy Awards and in Justin's 2002 VMA performance. |
| 46 | Was a member of the National Beta Club. |
| 47 | Toured with Fefe Dobson in the UK. [December 2003] |
| 48 | While touring in London, he met Coldplay lead singer and songwriter Chris Martin and struck up a close friendship. At the 2003 VMA awards he introduced the band's performance while calling them "the greatest band in the world.". |
| 49 | Is a fan of Björk. |
| 50 | As of February 2004, his debut solo album "Justified" has gone triple platinum. |
| 51 | Won a Grammy for Best pop Male for "Cry Me A River" [Febuary 8, 2004]. |
| 52 | Won (his first) Grammy for Best Pop Vocal Album for "Justified" [8 February 2004]. |
| 53 | His third solo single, "Rock Your Body", debuted at #2 in the UK singles chart. [May 2003] |
| 54 | Hosted the 2003 MTV Movie awards with actor Seann William Scott. |
| 55 | As of May 2003, his solo album "Justified" has gone double platinum. |
| 56 | Solo album, "Justified", reached no. 1 in the UK album chart (Feb 2003). |
| 57 | Single "Cry Me a River" debuted at #2 in the UK singles chart (Feb. 2003). |
| 58 | Has two half-brothers, Jonathan and Stephen. |
| 59 | Used first and middle names (Justin Randall) for his appearances on Star Search (1983). |
| 60 | Named as the most eligible bachelor in America. [July 2002] |
| 61 | Cites his greatest fears as dying unloved, snakes, sharks, spiders and falling unconscious at a concert from the stuffed animals fans throw on stage. |
| 62 | Sang at the Grand Ole Opry when he was ten years old. |
| 63 | He owns half a dozen Harley Davidsons, a Mercedes M Class, and two Mercedes Benz. |
| 64 | He collects sports jerseys. |
| 65 | He founded The Justin Timberlake Foundation through the Giving Back Fund. The foundation's goals are similar to the Save the Music Foundation. |
| 66 | *NSYNC was started when Justin was just 14 years old. |
| 67 | His mom thought of the name *NSYNC, using the last letter of each original member's first name: justiN, chriS (Chris Kirkpatrick), joeY (Joey Fatone), jasoN (Jason Watkins sang bass prior to Lance Bass joining the group) and j.C. (J.C. Chasez). |
| 68 | Collects sneakers. |
| 69 | A 15-year-old *NSYNC fan filed a lawsuit against Timberlake, claiming that he verbally assaulted her. Justin allegedly snubbed fans in a St. Louis hotel after which the plaintiff shouted that she thought J.C. Chasez was cuter. When she admitted to a guard that she was the one who made the comment, the guard made her go upstairs with Justin. After that, Timberlake allegedly pushed her against a wall and shouted insults at her. [November 2000] |
| 70 | Boyfriend of his former The All New Mickey Mouse Club (1989) co-star, Britney Spears, from 1998 to 2002. |
| 71 | Mother is Lynn Harless, manager of the all-girl group Innosense. |
| 72 | Co-wrote "Merry Christmas, Happy Holidays" with J.C. Chasez from *NSYNC's Christmas album, "Home For Christmas". |
| 73 | He and fellow *NSYNC member J.C. Chasez were both member of The All New Mickey Mouse Club (1989) in the early-mid 1990s. |
| 74 | He was born at 6:30 in the evening. |
| 75 | Chosen as one of Teen People Magazine's "21 Hottest Stars Under 21". [1999] |
| 76 | When he is unable to fall asleep, he sings himself to sleep. |
Pictures
Movies
Soundtrack
| Title | Year | Status | Character |
| --- | --- | --- | --- |
| King of the Golden Sun | 2018 | TV Series performer - 2 episodes filming | |
| Lorraine | 2016 | TV Series performer - 1 episode | |
| Tu cara me suena | 2016 | TV Series writer - 1 episode | |
| Susana Giménez | | TV Series performer - 1 episode, 2016 writer - 1 episode, 2016 | |
| Trolls | 2016 | performer: "CAN'T STOP THE FEELING!", "True Colors", "What U Workin' With", "Hair Up" / producer: "Clint Eastwood" / writer: "CAN'T STOP THE FEELING!", "They Don't Know', "What U Workin' With", "Hair Up" | |
| Final Score | 2016 | TV Series performer - 1 episode | |
| Lip Sync Battle Philippines | 2016 | TV Series writer - 1 episode | |
| Match of the Day: Euro 2016 | 2016 | TV Mini-Series performer - 37 episodes | |
| Wimbledon | 2016 | TV Series performer - 1 episode | |
| Today at Wimbledon | | TV Series performer - 1 episode, 2016 writer - 1 episode, 2016 | |
| Yu-Gi-Oh! The Abridged Series | | TV Series performer - 15 episodes, 2007 - 2016 writer - 15 episodes, 2007 - 2016 | |
| Tennis: Eastbourne | 2016 | TV Series performer - 1 episode | |
| Britain's Got More Talent | | TV Series performer - 3 episodes, 2016 writer - 2 episodes, 2016 | |
| Volki i ovtsy. Beeezumnoe prevrashchenie | 2016 | performer: "Can't Stop the Feeling!" / writer: "Can't Stop the Feeling!" | |
| Grey's Anatomy | 2015 | TV Series writer - 1 episode | |
| The Tonight Show Starring Jimmy Fallon | | TV Series performer - 3 episodes, 2014 - 2015 writer - 1 episode, 2014 | |
| Ferdinando Show | 2015 | TV Series writer - 1 episode | |
| The X Factor | | TV Series writer - 4 episodes, 2008 - 2015 performer - 2 episodes, 2008 | |
| The Voice | 2015 | TV Series writer - 1 episode | |
| Meine allerschlimmste Freundin | 2015 | TV Movie performer: "SexyBack" - uncredited | |
| Saturday Night Live: 40th Anniversary Special | 2015 | TV Special performer: "SNL 40th Medley" | |
| Todd's Pop Song Reviews | | TV Series documentary performer - 6 episodes, 2010 - 2015 writer - 4 episodes, 2010 - 2015 | |
| EastEnders: Back to Ours | 2015 | TV Series performer - 1 episode | |
| Rude Tube | 2014 | TV Series performer - 1 episode | |
| Strictly Come Dancing | | TV Series performer - 2 episodes, 2014 writer - 1 episode, 2014 | |
| 2014 MTV Video Music Awards | 2014 | TV Special producer: "Blow", "Partition/Yoncé" / writer: "Blow", "Rocket", "Partition/Yoncé" | |
| Michael Jackson: Love Never Felt So Good | 2014 | Video short performer: "Love Never Felt So Good" | |
| Dancing with the Stars | 2014 | TV Series 1 episode | |
| 21 Coolest Collabs of the 21st Century | 2014 | TV Movie performer: "4 Minutes" - as Madonna ft. Justin Timberlake / writer: "4 Minutes" | |
| Warren | | TV Series short performer - 1 episode, 2014 producer - 1 episode, 2014 writer - 1 episode, 2014 | |
| Danville 2nd Ward Young Men | | TV Series performer - 1 episode, 2014 writer - 1 episode, 2014 | |
| Rude(Ish) Tube | 2014 | TV Series writer - 1 episode | |
| Saturday Night Live | | TV Series performer - 13 episodes, 2003 - 2013 writer - 6 episodes, 2006 - 2013 | |
| American Music Awards 2013 | 2013 | TV Special performer: "Drink You Away" / producer: "Drink You Away" / writer: "Drink You Away" | |
| Robin Hood und ich | 2013 | TV Movie performer: "SexyBack" - uncredited | |
| The Voice of the Philippines | 2013 | TV Series writer - 1 episode | |
| 2013 MTV Video Music Awards | 2013 | TV Special performer: "Take Back the Night", "SexyBack", "Like I Love You", "My Love", "Señorita", "Rock Your Body", "Suit & Tie", "Mirrors" / producer: "Take Back the Night", "SexyBack", "My Love", "Suit & Tie", "Mirrors" / writer: "Take Back the Night", "SexyBack", "Like I Love You", "My Love", "Cry Me a River", "Señorita", "Rock Your Body", "Gone", "Girlfriend", "Suit & Tie", "Mirrors" | |
| The Big Dirty List Show: 50 Years of Sex and Music | 2013 | TV Movie documentary performer: "SexyBack" | |
| Madonna: The MDNA Tour | 2013 | TV Movie documentary writer: "Radio Dial Static Medley" | |
| Inside Llewyn Davis | 2013 | performer: "Please Please Mr. Kennedy", "Five Hundred Miles", "The Old Triangle" / writer: "Please Please Mr. Kennedy" | |
| The Voice UK | 2012-2013 | TV Series writer - 3 episodes | |
| Wetten, dass..? | | TV Series performer - 1 episode, 2013 writer - 1 episode, 2013 | |
| The 55th Annual Grammy Awards | 2013 | TV Special performer: "Suit & Tie", "Pusher Love Girl" / producer: "Suit & Tie" / writer: "Suit & Tie" | |
| Bukow and König | 2012 | TV Series performer - 1 episode | |
| Movie Nights | 2012 | TV Series performer - 1 episode | |
| Happy Feet Two | 2011 | writer: "Sexyback" | |
| Bad Teacher | 2011 | writer: "Simpatico" | |
| Idool 2011 | 2011 | TV Series writer - 1 episode | |
| Copycats | | TV Series performer - 1 episode, 2011 writer - 1 episode, 2011 | |
| 20 to 1 | | TV Series documentary performer - 5 episodes, 2010 - 2011 writer - 5 episodes, 2010 - 2011 | |
| The Cleveland Show | 2011 | TV Series performer - 1 episode | |
| Late Night with Jimmy Fallon | 2010 | TV Series performer - 1 episode | |
| ES.TV HD | 2010 | TV Series writer - 1 episode | |
| Alpha and Omega | 2010 | performer: "Love Dealer" / producer: "Love Dealer" / writer: "Pop", "Love Dealer" | |
| Simons Danseskole | 2010 | TV Series documentary performer - 1 episode | |
| Glee | 2010 | TV Series writer - 1 episode | |
| Live from Studio Five | | TV Series performer - 4 episodes, 2010 writer - 3 episodes, 2010 | |
| Madonna: Sticky & Sweet Tour | 2010 | Video documentary performer: "4 Minutes" / writer: "Vogue", "Devil Wouldn't Recognize You", "Miles Away", "Get Stupid Medley", "4 Minutes" | |
| Melrose Place | | TV Series 1 episode, 2010 performer - 1 episode, 2009 writer - 1 episode, 2009 | |
| Hope for Haiti Now: A Global Benefit for Earthquake Relief | 2010 | TV Movie documentary "Hallelujah" | |
| Dancing on Ice | | TV Series performer - 1 episode, 2010 writer - 1 episode, 2010 | |
| Stag Weekends: The Dirty Secrets | 2010 | TV Movie documentary performer: "SexyBack" - uncredited / writer: "SexyBack" - uncredited | |
| SuperSilvester 2009 | 2009 | TV Movie writer: "Love Sex Magic" | |
| WWE Raw | 2009 | TV Series performer - 1 episode | |
| Replaying: The Game | 2009 | Video Game performer: "Dick In A Box" | |
| SNL Presents: A Very Gilly Christmas | 2009 | TV Movie performer: "Dick in a Box" - uncredited / writer: "Dick in a Box" - uncredited | |
| Oi Fashion Rocks | 2009 | TV Movie writer: "Love Sex Magic" | |
| Madonna: Celebration - The Video Collection | 2009 | Video performer: "4 Minutes" / writer: "4 Minutes", "Miles Away" | |
| So You Think You Can Dance Canada | 2009 | TV Series performer - 1 episode | |
| So You Think You Can Dance | | TV Series performer - 2 episodes, 2006 - 2009 writer - 2 episodes, 2006 - 2009 | |
| 2009 MTV Movie Awards | 2009 | TV Special writer: "Dick in a Box" | |
| Brothers & Sisters | 2009 | TV Series writer - 1 episode | |
| Get Smart | 2008 | performer: "4 Minutes" / producer: "4 Minutes" / writer: "4 Minutes" | |
| The Inbetweeners | 2008 | TV Series performer - 1 episode | |
| Ugly Betty | | TV Series 1 episode, 2007 writer - 1 episode, 2008 | |
| Change | 2008 | TV Series writer: "Miles Away" | |
| Madonna: Live from Roseland Ballroom | 2008 | Video short performer: "4 Minutes" / writer: "Miles Away", "4 Minutes" | |
| So You Think You Can Dance Australia | | TV Series performer - 2 episodes, 2008 writer - 1 episode, 2008 | |
| Step Up 2: The Streets | 2008 | writer: "Bounce" | |
| Idols! | 2003-2008 | TV Series writer - 3 episodes | |
| Yu Yu Hakusho the Poltergeist Report: Abridged | 2008 | Short performer: "I'm Bringing Sexy Back" | |
| Gossip Girl | | TV Series performer - 1 episode, 2007 writer - 1 episode, 2007 | |
| Marienhof | 2007 | TV Series performer - 1 episode | |
| CSI: NY | | TV Series performer - 2 episodes, 2006 - 2007 writer - 2 episodes, 2006 - 2007 | |
| MADtv | 2006 | TV Series 1 episode | |
| The Victoria's Secret Fashion Show | 2006 | TV Movie documentary performer: "SexyBack", "My Love", "LoveStoned" | |
| Idol - Jakten på en superstjerne | 2005-2006 | TV Series writer - 2 episodes | |
| Idols | 2005 | TV Series writer - 2 episodes | |
| South Park | 2005 | TV Series performer - 1 episode | |
| Idol | 2005 | TV Series writer - 1 episode | |
| Idol | 2005 | TV Series writer - 1 episode | |
| Guess Who | 2005 | performer: "Signs" 2004 | |
| Saturday Night Live: The Best of Jimmy Fallon | 2005 | TV Special performer: "Barry Gibb Talk Show Theme Song" based on "Nights on Broadway" | |
| Singapore Idol | 2004 | TV Series writer - 2 episodes | |
| Idool 2004 | 2004 | TV Series writer - 1 episode | |
| Shark Tale | 2004 | performer: "Good Foot" / writer: "Good Foot" | |
| Australian Idol | 2003-2004 | TV Series writer - 2 episodes | |
| New Zealand Idol | 2004 | TV Series writer - 2 episodes | |
| How to Be: Emo | 2004 | Short performer: "Rock Your Body" | |
| Deutschland sucht den Superstar | 2003 | TV Series writer - 1 episode | |
| Love Actually | 2003 | as Timberlake, "Like I Love You" 2002 / performer: "Like I Love You" 2002 | |
| Bad Boys II | 2003 | performer: "Love Don't Love Me" / writer: "Love Don't Love Me" | |
| Top of the Pops | 2002 | TV Series performer - 1 episode | |
| Jimmy Neutron: Boy Genius | 2001 | writer: "Pop" | |
| Britney Spears Live from Las Vegas | 2001 | TV Special documentary writer: "What It's Like to Be Me" | |
| Sabrina, the Teenage Witch | 1999 | TV Series performer - 1 episode | |
| I'll Be Home for Christmas | 1998 | writer: "Merry Christmas, Happy Holidays" | |
Actor
| Title | Year | Status | Character |
| --- | --- | --- | --- |
| Next Big Thing | 2010 | Video | The Guy |
| Jerry | 2009 | Short | Jerry |
| The Open Road | 2009 | | Carlton |
| The Love Guru | 2008 | | Jacques Grande |
| Shrek the Third | 2007 | | Artie (voice) |
| Justin Timberlake: What Goes Around ...Comes Around | 2007 | Video short | |
| 50 Cent: Ayo Technology | 2007 | Video short | Justin Timberlake |
| Black Snake Moan | 2006 | | Ronnie |
| Southland Tales | 2006 | | Private Pilot Abilene |
| Alpha Dog | 2006 | | Frankie Ballenbacher |
| Edison | 2005 | | Pollack |
| Longshot | 2001 | | Valet |
| On the Line | 2001 | | Make-Up Artist (uncredited) |
| Model Behavior | 2000 | TV Movie | Jason |
| Untitled Woody Allen Project | 2017 | post-production | Mickey Rubin |
| Trolls | 2016 | | Branch (voice) |
| Popstar: Never Stop Never Stopping | 2016 | | Tyrus Quash (uncredited) |
| Justin Timberlake: Can't Stop the Feeling | 2016 | Video short | |
| The Tonight Show Starring Jimmy Fallon | 2014 | TV Series | Teen Justin |
| Justin Timberlake: TKO | 2013 | Video short | Justin Timberlake |
| Runner Runner | 2013 | | Richie Furst |
| Inside Llewyn Davis | 2013 | | Jim |
| Justin Timberlake: Mirrors | 2013 | Video short | Justin Timberlake |
| Justin Timberlake Ft. Jay-Z: Suit & Tie | 2013 | Video short | Justin Timberlake |
| Trouble with the Curve | 2012 | | Johnny |
| Saturday Night Live | 2008-2012 | TV Series | Singer / Lou / Justin Vernon / ... |
| In Time | 2011 | | Will Salas |
| Friends with Benefits | 2011 | | Dylan |
| Bad Teacher | 2011 | | Scott Delacorte |
| 3-Way (The Golden Rule) | 2011 | TV Movie | |
| The Cleveland Show | 2011 | TV Series | Paul / Booger |
| Yogi Bear | 2010 | | Boo Boo (voice) |
| The Social Network | 2010 | | Sean Parker |
Producer
| Title | Year | Status | Character |
| --- | --- | --- | --- |
| The Short Game | 2013 | Documentary executive producer | |
| The Phone | 2009/I | TV Series executive producer | |
| NSYNC'S Challenge for the Children | 2004 | Video executive producer | |
| Justin Timberlake: Down Home in Memphis - One Night Only | 2003 | TV Movie executive producer | |
| 'N Sync & Britney Spears: Your #1 Video Requests... And More! | 2000 | Video short executive producer: 'N Sync | |
Music Department
| Title | Year | Status | Character |
| --- | --- | --- | --- |
| Trolls | 2016 | executive music producer | |
| Sofie Linde Show | 2016 | TV Series music - 1 episode | |
| Justin Timberlake: Down Home in Memphis - One Night Only | 2003 | TV Movie post music mixer | |
Director
| Title | Year | Status | Character |
| --- | --- | --- | --- |
| Michael Jackson: Love Never Felt So Good | 2014 | Video short | |
Writer
| Title | Year | Status | Character |
| --- | --- | --- | --- |
| Justin Timberlake: TKO | 2013 | Video short | |
Composer
| Title | Year | Status | Character |
| --- | --- | --- | --- |
| The Book of Love | 2016 | | |
Sound Department
| Title | Year | Status | Character |
| --- | --- | --- | --- |
| Justin Timberlake: Down Home in Memphis - One Night Only | 2003 | TV Movie sound mix supervisor | |
Miscellaneous
| Title | Year | Status | Character |
| --- | --- | --- | --- |
| Justin Timberlake: Down Home in Memphis - One Night Only | 2003 | TV Movie tour concept creator | |
Self
| Title | Year | Status | Character |
| --- | --- | --- | --- |
| Michael Jackson: 30th Anniversary Celebration | 2001 | TV Special documentary | Himself |
| Otro rollo con: Adal Ramones | 2001 | TV Series | Himself - N'Sync |
| The Wayne Brady Show | 2001 | TV Series | Himself |
| N'Sync: The Road to Celebrity | 2001 | TV Special | Himself - Performer |
| MTV20: Everybody Talk About Pop Music! | 2001 | TV Movie documentary | Himself - 'N Sync (uncredited) |
| MADtv | 2001 | TV Series | Himself |
| The 25 Hottest Stars Under 25 | 2001 | TV Special | Himself |
| 2001 Blockbuster Entertainment Awards | 2001 | TV Special | Himself |
| Total Access 24/7 | 2001 | TV Series | Himself |
| MTV Icon: Janet Jackson | 2001 | TV Special documentary | Himself |
| The Simpsons | 2001 | TV Series | Himself |
| NSync: Bigger Than Live | 2001 | Documentary | Himself |
| Céline Dion: All the Way... A Decade of Song & Video | 2001 | TV Special | Himself - 'N Sync (uncredited) |
| Larry King Live | 2001 | TV Series | Himself |
| Roadie Chefs II | 2001 | TV Movie documentary | Recording Artist |
| 'N Sync: Making the Tour | 2000 | Video documentary | Himself |
| 'N Sync & Britney Spears: Your #1 Video Requests... And More! | 2000 | Video short | Himself |
| Gloria Estefan's Caribbean Soul: The Atlantis Concert | 2000 | TV Special documentary | Himself |
| Tours 2000: Backstage, Behind the Scenes & Over the Top | 2000 | TV Movie | Himself |
| The 2000 Billboard Music Awards | 2000 | TV Special | Himself - Co-Host |
| 'N Sync: 'Ntimate Holiday Special | 2000 | TV Special | Himself |
| My VH1 Music Awards | 2000 | TV Special documentary | Himself - Presenter |
| The Beatles Revolution | 2000 | TV Movie documentary | Himself |
| Maury | 2000 | TV Series | Himself |
| The 2000 Radio Music Awards | 2000 | TV Special | Himself - Presenter |
| 'N Sync: Live from Madison Square Garden | 2000 | TV Special | Himself |
| The Teen Choice Awards 2000 | 2000 | TV Special | Himself - 'N Sync (uncredited) |
| Made in Hollywood | 2010-2016 | TV Series | Himself |
| Música sí | 1999-2000 | TV Series | Himself - Nsync / Himself - N'Sync |
| Ellen: The Ellen DeGeneres Show | 2003-2016 | TV Series | Himself |
| Making the Video | 2000 | TV Series documentary | Himself |
| Sociedade Recreativa | 2016 | TV Series | Himself |
| Sesame Street | 2000 | TV Series | Himself |
| Weekend Today | 2016 | TV Series | Himself |
| Al salir de clase | 2000 | TV Series | Himself - *Nsync |
| The Tonight Show Starring Jimmy Fallon | 2014-2016 | TV Series | Himself / Himself - Silent Office Visitor |
| MTV Live | 2000 | TV Series | Himself |
| Entertainment Tonight | 2006-2016 | TV Series | Himself |
| 'N Sync: No Strings Attached | 1999 | Video | Himself |
| Extra | 2003-2016 | TV Series | Himself |
| 1999 MTV Movie Awards | 1999 | TV Special | Himself - 'N Sync (uncredited) |
| The Insider | 2016 | TV Series | Himself |
| ABC 2000: The Millennium | 1999 | TV Movie documentary | Himself - 'N Sync (uncredited) |
| Circus Halligalli | 2016 | TV Series | Himself |
| Armagedd'NSync | 1999 | TV Special | Himself |
| Action ou vérité | 2016 | TV Series | Himself |
| Nickelodeon Kids' Choice Awards '99 | 1999 | TV Special | Himself - 'N Sync (uncredited) |
| The Graham Norton Show | 2016 | TV Series | Himself - Guest |
| Tarzan in Concert with Phil Collins | 1999 | TV Special | Himself |
| Justin Timberlake + the Tennessee Kids | 2016 | Documentary | Himself |
| The 21 Hottest Stars Under 21 | 1999 | TV Movie | Himself - #6 |
| Teen Choice Awards 2016 | 2016 | TV Movie | Himself -Winner Decade Award |
| The Miss Teen USA Pageant | 1999 | TV Special | Himself - Performer |
| IMDb at San Diego Comic-Con | 2016 | TV Series | Himself |
| Walt Disney World Very Merry Christmas Parade | 1999 | TV Special | Himself - 'N Sync |
| UFC 200: Tate v Nunes | 2016 | TV Special | Himself |
| The Teen Choice Awards 1999 | 1999 | TV Special | Himself - 'N Sync (uncredited) |
| Le journal du Festival | 2016 | TV Series | Himself |
| 'N Sync TV | 1998 | TV Series | Himself |
| Today | 2016 | TV Series | Himself |
| Fanatic | 1998 | TV Series | Himself |
| BAFTA Televsion Awards 2016 | 2016 | TV Special | Himself - Presenter |
| The 25th Annual American Music Awards | 1998 | TV Special | Himself - 'N Sync (uncredited) |
| IHeartRadio Music Awards 2016 | 2016 | TV Movie | Himself - Presenter |
| 'N Sync in Concert | 1998 | TV Special | Himself |
| Taylor Swift: The 1989 World Tour Live | 2015 | Video | Himself |
| The All New Mickey Mouse Club | 1993-1995 | TV Series | Himself |
| Late Night with Seth Meyers | 2015 | TV Series | Himself - Pitching Theme Songs |
| Follow Me | 2015 | TV Series documentary | Himself |
| IHeartRadio Music Awards | 2015 | TV Special | Himself |
| Saturday Night Live: 40th Anniversary Special | 2015 | TV Special | Himself |
| 2014 Billboard Music Awards | 2014 | TV Special | Himself - Winner |
| Michael Jackson: Love Never Felt So Good | 2014 | Video short | Himself |
| Oprah's Master Class | 2014 | TV Series documentary | Himself |
| The 56th Annual Grammy Awards | 2014 | TV Special | Himself - Winner (credit only) |
| 71st Golden Globe Awards | 2014 | TV Special | Himself - Nominee (credit only) |
| The 40th Annual People's Choice Awards | 2014 | TV Special | Himself |
| Runner, Runner: House of Cards -The Inside Story of Online Poker | 2014 | Documentary short | |
| Saturday Night Live | 2000-2013 | TV Series | Robin Gibb / Himself - Host / Musical Guest / ... |
| American Music Awards 2013 | 2013 | TV Special | Himself - Performer |
| JT: Reflections | 2013 | Video documentary | Himself |
| Justin Timberlake: Iconic | 2013 | Video | Himself |
| I Heart Radio Music Festival: Night One | 2013 | TV Movie | Himself |
| I Heart Radio Music Festival: Night Two | 2013 | TV Movie | Himself |
| Nikki & Sara Live | 2013 | TV Series | Himself |
| Janela Indiscreta | 2010-2013 | TV Series | Himself |
| Jimmy Kimmel Live! | 2006-2013 | TV Series | Himself / Himself - Guest / Himself - Musical Guest |
| Late Night with Jimmy Fallon | 2009-2013 | TV Series | Himself / Herself - Guest / Himself - Guest |
| The Tonight Show with Jay Leno | 2002-2013 | TV Series | Himself / Himself - Guest / Himself - At the Grammys / ... |
| The 65th Primetime Emmy Awards | 2013 | TV Special | Himself - Nominee: Outstanding Guest Actor in a Comedy Series |
| 2013 Primetime Creative Arts Emmy Awards | 2013 | TV Special | Himself - Nominated: Outstanding Guest Actor in a Comedy Series |
| CQC: Custe o Que Custar | 2013 | TV Series | Himself |
| Fantástico | 2013 | TV Series documentary | Himself |
| Pânico na TV | 2013 | TV Series | Himself |
| Rock in Rio | 2013 | TV Series | Himself - Performer |
| Evening Urgant | 2013 | TV Series | Himself |
| 2013 MTV Video Music Awards | 2013 | TV Special | Himself - Nominee / Performer |
| BET Awards 2013 | 2013 | TV Special | Himself |
| Pop Wrapped TV | 2013 | TV Series documentary | Himself |
| Cinema 3 | 2011-2013 | TV Series | Himself |
| Celebrity Style Story | 2013 | TV Series | Himself |
| Le grand journal de Canal+ | 2006-2013 | TV Series documentary | Himself |
| In Performance at the White House: Memphis Soul | 2013 | TV Movie | Himself |
| The Jonathan Ross Show | 2013 | TV Series | Himself |
| Wetten, dass..? | 2003-2013 | TV Series | Himself |
| The BRIT Awards 2013 | 2013 | TV Special | Himself - Performer |
| The 55th Annual Grammy Awards | 2013 | TV Special | Himself - Performer / Presenter |
| 19th Annual Screen Actors Guild Awards | 2013 | TV Special | Himself - Presenter |
| ES.TV HD | 2012 | TV Series | Himself - Guest |
| Vivir de cine | 2012 | TV Series | Himself |
| Big Morning Buzz Live | 2012 | TV Series | Himself |
| Reel Junkie | 2012 | TV Series | Himself |
| Up Close with Carrie Keagan | 2007-2012 | TV Series | Himself |
| Stand Up to Cancer | 2012 | TV Movie | Himself |
| Guys Choice Awards 2012 | 2012 | TV Special | Himself |
| E! True Hollywood Story | 2011 | TV Series documentary | Himself |
| Comedy of a Sexomedy | 2011 | Video short | Himself |
| In a Flash: Choreographing a Mob | 2011 | Video short | Himself |
| On Set with FWB | 2011 | Video short | Himself |
| Días de cine | 2010-2011 | TV Series | Himself |
| El hormiguero | 2010-2011 | TV Series | Himself - Guest |
| Daybreak | 2010-2011 | TV Series | Himself |
| Late Show with David Letterman | 2006-2011 | TV Series | Himself / Himself - Musical Guest |
| Rove LA | 2011 | TV Series | Himself |
| I.Am First: Science Is Rock & Roll | 2011 | TV Movie | Himself |
| Conan | 2011 | TV Series | Himself |
| Guys Choice Awards 2011 | 2011 | TV Special | Himself - Presenter |
| On Par with Bill Pennington | 2011 | TV Series | Himself |
| Nickelodeon's Kids Choice Awards 2011 | 2011 | TV Special | Himself - Big Help Award Recipient |
| The 83rd Annual Academy Awards | 2011 | TV Special | Himself - Co-Presenter: Best Animated Short Film and Best Animated Feature Film |
| 17th Annual Screen Actors Guild Awards | 2011 | TV Special | Himself |
| How Did They Ever Make a Movie of Facebook? | 2011 | Video documentary | Himself |
| Alan Carr: Chatty Man | 2011 | TV Series | Himself |
| Lopez Tonight | 2010 | TV Series | Himself |
| TeenNick Halo Awards | 2010 | TV Special | Himself |
| NBC's People of the Year | 2010 | TV Movie | Himself |
| Miradas 2 | 2010 | TV Series documentary | Himself |
| The Daily Show | 2010 | TV Series | Himself |
| MTV Video Music Awards 2010 | 2010 | TV Special | Himself - Presenter |
| The Oprah Winfrey Show | 2009-2010 | TV Series | Himself |
| Saturday Night Live in the 2000s: Time and Again | 2010 | TV Special documentary | Himself |
| Summit on the Summit | 2010 | TV Movie documentary | Himself |
| 16th Annual Screen Actors Guild Awards | 2010 | TV Special | Himself |
| Hope for Haiti Now: A Global Benefit for Earthquake Relief | 2010 | TV Movie documentary | Himself - Performer |
| Pop Profiles | 2010 | TV Series | Himself |
| TeenNick Halo Awards | 2009 | TV Special | Himself |
| The Brian McKnight Show | 2009 | TV Series | Himself |
| The Jay Leno Show | 2009 | TV Series | Himself |
| Madonna: Celebration - The Video Collection | 2009 | Video | Himself (segment "4 Minutes") |
| The 61st Primetime Emmy Awards | 2009 | TV Special | Himself - Presenter: Outstanding Lead Actress in a Comedy Series |
| Golf Digest U.S. Open Challenge | 2009 | TV Movie | Himself |
| 2009 MTV Movie Awards | 2009 | TV Special | Justin Timberlake - Cold Open Skit |
| DeLuxe | 2009 | TV Series | Himself |
| A-List Awards | 2009 | TV Special | Himself |
| House of Style | 2009 | TV Series | Himself |
| The 51st Annual Grammy Awards | 2009 | TV Special | Himself - Performer |
| All Access Grammy Special | 2009 | TV Special | Himself |
| Samuel L. Jackson: An American Cinematheque Tribute | 2008 | TV Movie documentary | Himself |
| 2008 American Music Awards | 2008 | TV Special documentary | Himself - Presenter |
| Total Finale Live | 2008 | TV Movie | Himself |
| Ich liebe Kino - Gottschalks Filmkolumne | 2008 | TV Series | Himself |
| Fashion Rocks | 2008 | TV Movie | Himself |
| ESPY Awards | 2008 | TV Special | Himself - Host |
| The 6th Annual TV Land Awards | 2008 | TV Special | Himself |
| Madonna: Live from Roseland Ballroom | 2008 | Video short | Himself |
| USIDent TV: Surveilling the Southland | 2008 | Video documentary short | Himself |
| Rock and Roll Hall of Fame Induction Ceremony | 2008 | TV Special | Himself |
| Nickelodeon Kids' Choice Awards '07 | 2007 | TV Special | Himself - Host |
| Forbes 20 Under 25: Young, Rich and Famous | 2007 | TV Movie | Himself |
| NRJ 12: Behind the Scenes 35th American Music Awards | 2007 | TV Special | Himself |
| Now That's What I Call Music 2008 | 2007 | Video | Himself |
| The Barbara Walters Summer Special | 2007 | TV Series | Himself |
| Boogie | 2002-2007 | TV Series | Himself |
| The Hills | 2007 | TV Series | Himself |
| Rove Live | 2004-2007 | TV Series | Himself |
| Born to Be... | 2007 | TV Series | Himself |
| MTV Russia Music Awards 2007 | 2007 | TV Special | Himself - Nominee (as Dzhastin Timberleyk, credit only) |
| MTV Video Music Awards 2007 | 2007 | TV Special | Himself |
| Justin Timberlake FutureSex/LoveShow | 2007 | TV Movie | Himself |
| The Teen Choice Awards 2007 | 2007 | TV Special | Himself |
| Shrek the Third: UK Premiere Special | 2007 | TV Movie documentary | Himself |
| Punk'd | 2003-2007 | TV Series | Himself |
| Al rojo vivo con María Celeste | 2007 | TV Series | Himself |
| Planet Voice | 2007 | TV Series | Himself |
| HBO First Look | 2004-2007 | TV Series documentary | Himself |
| Brit Awards 2007 | 2007 | TV Special | Himself - Video Message |
| The 49th Annual Grammy Awards | 2007 | TV Special | Himself |
| Extreme Hollywood | 2007 | TV Series | Himself |
| The 64th Annual Golden Globe Awards | 2007 | TV Special | Himself - Presenter: Best Original Song |
| The 33rd Annual People's Choice Awards | 2007 | TV Special documentary | Himself (via satellite) |
| B InTune TV | 2007 | TV Series | Himself / Guest star |
| 2006 Greatest Hits | 2006 | TV Movie | Himself |
| The Victoria's Secret Fashion Show | 2006 | TV Movie documentary | Himself - Performer |
| VH1 Big in 06 Awards | 2006 | TV Special | Himself |
| MTV Europe Music Awards 2006 | 2006 | TV Special | Himself - Host / Performer / Winner |
| Parkinson | 2006 | TV Series | Himself |
| Corazón de... | 2006 | TV Series | Himself |
| Bo! in the USA | 2006 | TV Series | Himself |
| Steve Irwin: He Changed Our World | 2006 | TV Movie documentary | Himself |
| Good Morning America | 2000-2006 | TV Series | Himself / Himself - Guest |
| Total Request Live | 2006 | TV Series | Himself |
| MTV Video Music Awards 2006 | 2006 | TV Special | Himself - Performer |
| All Eyes On: Justin Timberlake | 2006 | TV Movie documentary | Himself |
| Absolute Power: The Making of Edison Force | 2006 | Video short | Himself |
| 2006 MTV Movie Awards | 2006 | TV Special | Himself - Presenter |
| Nickelodeon Kids' Choice Awards '06 | 2006 | TV Special | Himself |
| ESPN Hollywood | 2006 | TV Series | Himself |
| Headlines on Trial | 2006 | TV Series | Himself |
| Johnny Cash: God's Gonna Cut You Down | 2006 | Video short | Himself |
| In Time: The Minutes | 2005 | Video short | Himself |
| Elton John: The Red Piano | 2005 | TV Special documentary | Young Elton John |
| Club Disney | 2005 | TV Series | Himself - Nsync |
| The Music of Shark Tale | 2005 | Video documentary short | Himself |
| Trippin | 2005 | TV Series documentary | Himself |
| The Contender | 2005 | TV Series | Himself |
| Nickelodeon Kids' Choice Awards '05 | 2005 | TV Movie documentary | Himself |
| TRL Italy | 2003-2005 | TV Series | Himself |
| Shark Tale: Gettin' Fishy with It | 2004 | TV Movie | Himself |
| CD:UK | 2003-2004 | TV Series | Himself |
| Brit Awards 2004 | 2004 | TV Movie documentary | Winner - 2 Brit Awards |
| The 46th Annual Grammy Awards | 2004 | TV Special | Himself - Performer & Winner |
| DMA04 News | 2004 | TV Series | Himself |
| Super Bowl XXXVIII | 2004 | TV Special | Himself - Halftime Performer |
| Super Bowl XXXVIII Halftime Show | 2004 | TV Movie | Himself |
| MTV: Reloaded | 2003 | TV Short | Himself |
| MTV Presents Teen People Magazine's 25 Hottest Stars Under 25 | 2003 | TV Special | Himself |
| Fromage 2003 | 2003 | TV Movie | Himself |
| Tinseltown TV | 2003 | TV Series | Himself |
| Live from London: Justin Timberlake | 2003 | Video | Himself |
| Justin Timberlake: Justified - The Videos | 2003 | Video | Himself |
| Justin Timberlake: Down Home in Memphis - One Night Only | 2003 | TV Movie | Himself |
| Children in Need | 2003 | TV Series | Himself |
| MTV Europe Music Awards 2003 | 2003 | TV Special | Himself - Performer |
| 2003 Radio Music Awards | 2003 | TV Special | Himself |
| The GQ Men of the Year Awards | 2003 | TV Movie documentary | Himself |
| The Sharon Osbourne Show | 2003 | TV Series | Himself |
| MTV Video Music Awards 2003 | 2003 | TV Special | Himself |
| Toronto Rocks | 2003 | TV Movie documentary | Performer |
| E! Entertainment Special: Christina Aguilera | 2003 | TV Movie | Himself |
| MTV Bash: Carson Daly | 2003 | TV Special | Himself |
| Top of the Pops | 2000-2003 | TV Series | Himself |
| 2003 MTV Movie Awards | 2003 | TV Special | Himself - Host |
| Summer Music Mania 2003 | 2003 | TV Special | Himself - Performer |
| 25 Years of Smash Hits | 2003 | TV Movie documentary | Himself |
| Nickelodeon Kids' Choice Awards '03 | 2003 | TV Special | Himself |
| Céline Dion: Opening Night Live Las Vegas | 2003 | TV Movie | Himself - Host |
| The 17th Annual Soul Train Music Awards | 2003 | TV Special | Himself |
| The 45th Annual Grammy Awards | 2003 | TV Special | Himself |
| Brit Awards 2003 | 2003 | TV Special | Himself - Presenter & Performer |
| The Osbournes | 2003 | TV Series | Himself |
| Ant & Dec's Saturday Night Takeaway | 2003 | TV Series | Himself - Performer |
| SM:TV Live | 2003 | TV Series | Himself |
| TV total | 2003 | TV Series | Himself |
| The 30th Annual American Music Awards | 2003 | TV Special | Himself - Presenter |
| Love Chain | 2003 | TV Series | Himself |
| So Fresh 2003: Volume 2 | 2003 | Video | Himself |
| Rank | 2002 | TV Series documentary | Himself |
| 'N Sync: Most Requested Hit Videos | 2002 | Video short | Himself |
| The 2002 Billboard Music Awards | 2002 | TV Special | Himself |
| Smash Hits Poll Winners Party 2002 | 2002 | TV Special | Himself |
| Last Call with Carson Daly | 2002 | TV Series | Himself |
| MTV Album Launch | 2002 | TV Series | Himself |
| 20/20 | 2002 | TV Series documentary | Himself |
| Smile | 2002 | TV Series | Himself - Interviewee |
| The 8th Annual Walk of Fame Honoring Stevie Wonder | 2002 | TV Special | Himself |
| MTV Video Music Awards 2002 | 2002 | TV Special | Himself / Performer |
| Diary Presents: VMA Superstars | 2002 | TV Movie | Himself |
| 'N Sync: PopOdyssey Live | 2002 | TV Movie | Himself |
| Driven | 2002 | TV Series documentary | Himself |
| TV Guide's 50 Best Shows of All Time: A 50th Anniversary Celebration | 2002 | TV Special | Himself |
| Muhammad Ali's All-Star 60th Birthday Celebration! | 2002 | TV Special | Himself |
| The 29th Annual American Music Awards | 2002 | TV Special | Himself - Presenter |
| Total Britney Live | 2001 | TV Special documentary | Himself |
| 'N Sync: The Atlantis Concert | 2001 | TV Special | Himself - 'N Sync (uncredited) |
| The Teen Choice Awards 2001 | 2001 | TV Special | Themselves |
| 'N Sync: 'N the Mix | 2001 | Video documentary | Himself |
Archive Footage
| Title | Year | Status | Character |
| --- | --- | --- | --- |
| Extra | 2015-2016 | TV Series | Himself |
| Entertainment Tonight | 2006-2016 | TV Series | Himself |
| The Insider | 2014-2016 | TV Series | Himself |
| Hollywood Today Live | 2016 | TV Series | Himself |
| Michael Jackson's Journey from Motown to Off the Wall | 2016 | Documentary | Himself |
| Tu cara me suena - Argentina | 2015 | TV Series | Himself |
| The Tonight Show Starring Jimmy Fallon | 2014-2015 | TV Series | Himself - At U.S. Open / Himself - Ice Bucket Challenge |
| Inside Edition | 2015 | TV Series documentary | Himself |
| Live from New York! | 2015 | Documentary | Himself (uncredited) |
| Saturday Night Live: Christmas Special | 2014 | TV Special | Various |
| SNL Shorts | 2014 | TV Movie | Various (uncredited) |
| Spise med Price | 2014 | TV Series documentary | Himself |
| 21 Coolest Collabs of the 21st Century | 2014 | TV Movie | Himself |
| Saturday Night Live: Christmas | 2013 | TV Special | Various (uncredited) |
| Movie Guide | 2013 | TV Series | Richie Furst |
| Jimmy Fallon's Primetime Music Special | 2012 | TV Movie | Himself |
| America's Book of Secrets | 2012 | TV Series | Himself |
| Profiles in Philanthropy | 2011 | TV Series documentary | Himself |
| Almost Famous IV | 2011 | TV Movie documentary | Himself |
| Biography | 2008-2011 | TV Series documentary | Himself |
| That Fellow in the Coat | 2010 | TV Series | Hiccup |
| 20 to 1 | 2008-2010 | TV Series documentary | Himself |
| Madonna: Sticky & Sweet Tour | 2010 | Video documentary | Himself (segment "4 Minutes") (uncredited) |
| Live from Studio Five | 2010 | TV Series | Himself |
| The Simpsons: Celebrity Friends | 2010 | TV Movie documentary | Himself (uncredited) |
| SNL Presents: A Very Gilly Christmas | 2009 | TV Movie | Various (uncredited) |
| Saturday Night Live: Just Shorts | 2009 | TV Special | Himself (uncredited) |
| Saturday Night Live: The Best of Amy Poehler | 2009 | TV Special | Himself |
| World's Dumbest | 2008 | TV Series | Himself |
| Just In with Laura Ingraham | 2008 | TV Series | Jacques Grande |
| Génération duo | 2008 | TV Movie | Himself |
| Quelli che... il calcio | 2008 | TV Series | Himself - Performer |
| E! True Hollywood Story | 2005-2008 | TV Series documentary | Himself |
| Loops! | 2005-2007 | TV Series | Himself |
| La tele de tu vida | 2007 | TV Series | Himself |
| Britney: Off the Rails | 2007 | TV Movie documentary | Himself |
| Cómo conseguir un papel en Hollywood | 2007 | TV Movie documentary | Himself |
| Kig Ind TV | 2007 | TV Series | Himself |
| Video on Trial | 2005-2006 | TV Series | Himself / Himself - Nsync / Himself - *Nsync / ... |
| Silenci? | 2005 | TV Series | Himself |
| 101 Sexiest Celebrity Bodies | 2005 | TV Movie | Himself - Place #33 |
| Fuck | 2005 | Documentary | Himself (uncredited) |
| Saturday Night Live: The Best of Jimmy Fallon | 2005 | TV Special | Robin Gibb (uncredited) |
| Late Night with Conan O'Brien: The Best of Triumph the Insult Comic Dog | 2004 | Video | Himself (uncredited) |
| Celebrities Uncensored | 2003-2004 | TV Series | Himself |
| Love Chain | 2003 | TV Series | Himself |
| The Oprah Winfrey Show | 2003 | TV Series | Himself |
| Weird Al Presents Al-TV | 2003 | TV Special | Himself |
| Top of the Pops 2 | 2003 | TV Series | Himself |
| Revealed with Jules Asner | 2002 | TV Series | Himself |
| The Simpsons | 2002 | TV Series | Himself |
| Top of the Pops | 2001 | TV Series | Himself |
| SNL: 25 Years of Music | 1999 | TV Movie | No Refund (uncredited) |
Awards
Won Awards
| Year | Award | Ceremony | Nomination | Movie |
| --- | --- | --- | --- | --- |
| 2015 | iHeartRadio Innovator Award | iHeartRadio Music Awards | | |
| 2014 | GFCA Award | Georgia Film Critics Association (GFCA) | Best Original Song | Inside Llewyn Davis (2013) |
| 2014 | Grammy | Grammy Awards | Best Rap/Sung Collaboration | |
| 2014 | Grammy | Grammy Awards | Best R&B Song | |
| 2014 | Blimp Award | Kids' Choice Awards, USA | Favorite Male Singer | |
| 2014 | People's Choice Award | People's Choice Awards, USA | Favorite Male Artist | |
| 2014 | People's Choice Award | People's Choice Awards, USA | Favorite R&B Artist | |
| 2014 | People's Choice Award | People's Choice Awards, USA | Favorite Album | Album: "The 20/20 Experience" |
| 2013 | HFCS Award | Houston Film Critics Society Awards | Best Original Song | Inside Llewyn Davis (2013) |
| 2013 | Michael Jackson Video Vanguard Award | MTV Video Music Awards (VMA) | | |
| 2013 | VMA | MTV Video Music Awards (VMA) | Video of the Year | Justin Timberlake: Mirrors (2013) |
| 2013 | VMA | MTV Video Music Awards (VMA) | Best Direction | Justin Timberlake Ft. Jay-Z: Suit & Tie (2013) |
| 2013 | VMA | MTV Video Music Awards (VMA) | Best Editing | Justin Timberlake: Mirrors (2013) |
| 2011 | Primetime Emmy | Primetime Emmy Awards | Outstanding Original Music and Lyrics | Saturday Night Live (1975) |
| 2011 | Primetime Emmy | Primetime Emmy Awards | Outstanding Guest Actor in a Comedy Series | Saturday Night Live (1975) |
| 2011 | EMA Futures Award | Environmental Media Awards, USA | | |
| 2011 | Big Green Help Award | Kids' Choice Awards, USA | | |
| 2011 | Ensemble Cast Award | Palm Springs International Film Festival | | The Social Network (2010) |
| 2011 | Teen Choice Award | Teen Choice Awards | Choice Movie Actor: Comedy | Bad Teacher (2011) |
| 2010 | Man of the Year | Hasty Pudding Theatricals, USA | | |
| 2010 | Hollywood Film Award | Hollywood Film Awards | Ensemble of the Year | The Social Network (2010) |
| 2010 | PFCS Award | Phoenix Film Critics Society Awards | Best Ensemble Acting | The Social Network (2010) |
| 2009 | Primetime Emmy | Primetime Emmy Awards | Outstanding Guest Actor in a Comedy Series | Saturday Night Live (1975) |
| 2009 | OFTA Television Award | Online Film & Television Association | Best Guest Actor in a Comedy Series | Saturday Night Live (1975) |
| 2008 | Grammy | Grammy Awards | Best Male Pop Vocal Performance | For the song "What Goes Around.../...Comes Around." |
| 2008 | Grammy | Grammy Awards | Best Dance Recording | Song "LoveStoned/I Think She Knows Interlude" |
| 2007 | Primetime Emmy | Primetime Emmy Awards | Outstanding Original Music and Lyrics | Saturday Night Live (1975) |
| 2007 | Grammy | Grammy Awards | Best Rap/Sung Collaboration | |
| 2007 | Grammy | Grammy Awards | Best Dance Recording | |
| 2007 | Ultimate Choice Award | Teen Choice Awards | | |
| 2004 | Grammy | Grammy Awards | Best Pop Vocal Album | For the album "Justified." |
| 2003 | Blimp Award | Kids' Choice Awards, USA | Best Burp | |
Nominated Awards
| Year | Award | Ceremony | Nomination | Movie |
| --- | --- | --- | --- | --- |
| 2016 | Teen Choice Award | Teen Choice Awards | Choice Music: Song from a Movie or TV Show | Trolls (2016) |
| 2015 | Grammy | Grammy Awards | Album of the Year | |
| 2015 | Grammy | Grammy Awards | Album of the Year | |
| 2015 | Image Award | Image Awards | Outstanding Duo, Group or Collaboration | |
| 2015 | Image Award | Image Awards | Outstanding Music Video | Michael Jackson: Love Never Felt So Good (2014) |
| 2015 | Blimp Award | Kids' Choice Awards, USA | Favorite Male Singer | |
| 2014 | Golden Globe | Golden Globes, USA | Best Original Song - Motion Picture | Inside Llewyn Davis (2013) |
| 2014 | BET Award | BET Awards | Best Male R&B/Pop Artist | |
| 2014 | BET Award | BET Awards | Best Collaboration | |
| 2014 | Brit | Brit Awards | International Male Solo Artist | |
| 2014 | Critics Choice Award | Broadcast Film Critics Association Awards | Best Song | Inside Llewyn Davis (2013) |
| 2014 | Gold Derby Award | Gold Derby Awards | Original Song | Inside Llewyn Davis (2013) |
| 2014 | Grammy | Grammy Awards | Best Pop Solo Performance | For the song "Mirrors." |
| 2014 | Grammy | Grammy Awards | Best Pop Vocal Album | For the album "The 20/20 Experience: The Complete Experience." |
| 2014 | Grammy | Grammy Awards | Best Pop Duo/Group Performance | |
| 2014 | Grammy | Grammy Awards | Best Short Form Music Video | Justin Timberlake Ft. Jay-Z: Suit & Tie (2013) |
| 2014 | Grammy | Grammy Awards | Best Rap Song | |
| 2014 | iHeartRadio Music Award | iHeartRadio Music Awards | Song of the Year | For the song "Mirrors." |
| 2014 | iHeartRadio Music Award | iHeartRadio Music Awards | Artist of the Year | |
| 2014 | iHeartRadio Music Award | iHeartRadio Music Awards | Best Collaboration | |
| 2014 | iHeartRadio Music Award | iHeartRadio Music Awards | Best Collaboration | |
| 2014 | iHeartRadio Music Award | iHeartRadio Music Awards | Hip Hop/R&B Song of the Year | |
| 2014 | VMA | MTV Video Music Awards (VMA) | Best Choreography | Michael Jackson: Love Never Felt So Good (2014) |
| 2014 | OFTA Film Award | Online Film & Television Association | Best Music, Original Song | Inside Llewyn Davis (2013) |
| 2014 | People's Choice Award | People's Choice Awards, USA | Favorite Pop Artist | |
| 2014 | People's Choice Award | People's Choice Awards, USA | Favorite Song | Song: "Mirrors" |
| 2013 | Primetime Emmy | Primetime Emmy Awards | Outstanding Guest Actor in a Comedy Series | Saturday Night Live (1975) |
| 2013 | DFCS Award | Denver Film Critics Society | Best Original Song | Inside Llewyn Davis (2013) |
| 2013 | Gold Derby TV Award | Gold Derby Awards | Variety Performer | Saturday Night Live (1975) |
| 2013 | VMA | MTV Video Music Awards (VMA) | Best Male Video | Justin Timberlake: Mirrors (2013) |
| 2013 | VMA | MTV Video Music Awards (VMA) | Best Pop Video | Justin Timberlake: Mirrors (2013) |
| 2013 | VMA | MTV Video Music Awards (VMA) | Best Collaboration | Justin Timberlake Ft. Jay-Z: Suit & Tie (2013) |
| 2013 | OFTA Television Award | Online Film & Television Association | Best Male Performance in a Fiction Program | Saturday Night Live (1975) |
| 2013 | PFCS Award | Phoenix Film Critics Society Awards | Best Original Song | Inside Llewyn Davis (2013) |
| 2013 | Teen Choice Award | Teen Choice Awards | Choice Male Artist | |
| 2013 | Teen Choice Award | Teen Choice Awards | Choice Single: Male Artist | |
| 2013 | Teen Choice Award | Teen Choice Awards | Choice Music: Love Song | For the song "Mirrors". |
| 2013 | Teen Choice Award | Teen Choice Awards | Choice Summer Music Star: Male | |
| 2013 | Teen Choice Award | Teen Choice Awards | Choice Summer Tour | |
| 2012 | Teen Choice Award | Teen Choice Awards | Choice Movie Actor: Drama | In Time (2011) |
| 2012 | Teen Choice Award | Teen Choice Awards | Choice Red Carpet Fashion Icon: Male | |
| 2011 | Primetime Emmy | Primetime Emmy Awards | Outstanding Original Music and Lyrics | Saturday Night Live (1975) |
| 2011 | COFCA Award | Central Ohio Film Critics Association | Best Ensemble | The Social Network (2010) |
| 2011 | Gold Derby Award | Gold Derby Awards | Ensemble Cast | The Social Network (2010) |
| 2011 | Image Award | Image Awards | Outstanding Supporting Actor in a Motion Picture | The Social Network (2010) |
| 2011 | MTV Movie Award | MTV Movie Awards | Best Line from a Movie | The Social Network (2010) |
| 2011 | Actor | Screen Actors Guild Awards | Outstanding Performance by a Cast in a Motion Picture | The Social Network (2010) |
| 2011 | Teen Choice Award | Teen Choice Awards | Choice Animated Movie: Voice | Yogi Bear (2010) |
| 2011 | Teen Choice Award | Teen Choice Awards | Choice Movie: Male Scene Stealer | The Social Network (2010) |
| 2011 | Teen Choice Award | Teen Choice Awards | Choice Red Carpet Fashion Icon - Male | |
| 2011 | Teen Choice Award | Teen Choice Awards | Choice Summer Movie Star: Male | Friends with Benefits (2011) |
| 2010 | Grammy | Grammy Awards | Best Rap/Sung Collaboration | |
| 2010 | Grammy | Grammy Awards | Best Pop Collaboration with Vocals | |
| 2010 | Grammy | Grammy Awards | Best Rap Song | |
| 2010 | Sierra Award | Las Vegas Film Critics Society Awards | Best Supporting Actor | The Social Network (2010) |
| 2010 | SDFCS Award | San Diego Film Critics Society Awards | Best Ensemble Performance | The Social Network (2010) |
| 2010 | Teen Choice Award | Teen Choice Awards | Choice Red Carpet Fashion Icon - Male | |
| 2010 | Teen Choice Award | Teen Choice Awards | Choice Activist | |
| 2010 | VVFP Award | Village Voice Film Poll | Best Supporting Actor | The Social Network (2010) |
| 2010 | WAFCA Award | Washington DC Area Film Critics Association Awards | Best Acting Ensemble | The Social Network (2010) |
| 2009 | Primetime Emmy | Primetime Emmy Awards | Outstanding Original Music and Lyrics | ESPY Awards (2008) |
| 2009 | Primetime Emmy | Primetime Emmy Awards | Outstanding Original Music and Lyrics | Saturday Night Live (1975) |
| 2009 | Grammy | Grammy Awards | Best Pop Collaboration with Vocals | |
| 2008 | Grammy | Grammy Awards | Best Pop Collaboration with Vocals | |
| 2007 | Grammy | Grammy Awards | Best Pop Vocal Album | For the album "FutureSex/LoveSounds." |
| 2007 | MTV Movie Award | MTV Movie Awards | Breakthrough Performance | Alpha Dog (2006) |
| 2007 | Teen Choice Award | Teen Choice Awards | Choice Movie: Breakout Male | Alpha Dog (2006) |
| 2004 | Grammy | Grammy Awards | Best Rap/Sung Collaboration | |
| 2004 | Grammy | Grammy Awards | Album of the Year | For the album "Justified." |
| 2003 | Grammy | Grammy Awards | Best Rap/Sung Collaboration | |
| 2002 | Grammy | Grammy Awards | Best Pop Collaboration with Vocals | |
| 2000 | Blimp Award | Kids' Choice Awards, USA | Favorite Song from a Movie | Music of the Heart (1999) |
Source:
IMDb
,
Wikipedia