• Beatrice McCartney is the daughter of iconic musician Paul McCartney and former model Heather Mills.
• She has a net worth of over $1 million and has been receiving money from her father as part of their divorce settlement.
• She was born in 2003, and was the flower girl in her father's wedding with businesswoman Nancy Shevell in 2011.
• Her father, Paul McCartney, is a two-time inductee into the Rock 'n' Roll Hall of Fame and is one of the most successful performers and composers of all time, with 32 of his songs reaching the top of the Billboard Hot 100.
• Beatrice's mother, Heather Mills, is an animal rights advocate, who previously worked as a model and experienced an ectopic pregnancy prior to Beatrice's birth.

Known for movies
Short Info
| | |
| --- | --- |
| Date Of Birth | June 18, 1942 |
| Spouse | Nancy Shevell, Heather Mills, Linda McCartney, FourFiveSeconds, Maybe I'm Amazed, Band on the Run |
| Mark | Always plays bass or guitar left-handed. |
| Fact | Though The Beatles have denied that there was ever an intentional "Paul Mc Cartney is dead" hoax, in one of the early studio takes of "Strawberry Fields", John Lennon is clearly heard saying "I buried Paul". In the "fade out" of the most popular hit version of "Strawberry Fields"', that statement comes across as the result of reverse over dubbing. In other words, that line was recorded by reciting " luaP deirub I " and playing it backwards. A process that was used to produce exotic instrumental and vocal sounds on The "Sergent Pepper" album. |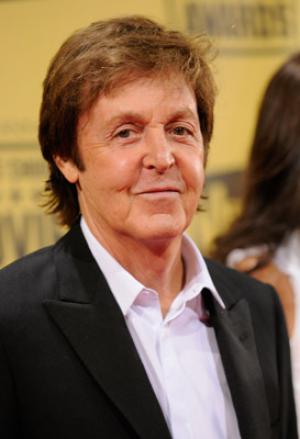 Who is Beatrice McCartney?
Beatrice McCartney was born on 28 October 2003, in London, England, and is known for being the daughter of Paul McCartney from his marriage to former model turned reality star, Heather Mills. A lot of attention has been put on Beatrice since her youth, mainly stemming from her father who was a member of the iconic band, The Beatles.
The Net Worth of Beatrice McCartney
As of mid-2020, Beatrice McCartney's net worth is estimated to be over $1 million, mostly through the success of her father. Paul McCartney has a net worth estimated to be over $1.2 billion, being one of the most successful music artists of all time.
As a part of his divorce settlement from Beatrice's mother, she has been receiving money from him, and is also being taken care of in her every need.
Family
Beatrice's parents met sometime during the late 1990s, leading to the two appearing together at a party in 2000. Paul was already very famous due to his highly successful music career, while her mother, Heather Mills was gaining attention for her activism, and from her former career as a model. The two married in 2002 at a lavish ceremony held in Ireland at the Castle Leslie. More than 300 guests were invited to the wedding, and they had a vegetarian reception.
Mills had been outspoken about how unlikely it was for her to give birth to a child due to experiencing ectopic pregnancies in the past. However, they were successful in conceiving, and Beatrice was born in 2003, named after the mother of both her parents. When she turned three, it was reported that her parents were no longer living together.
Life So Far
Shortly after the announcement that Beatrice's parents were separated, her father filed for divorce, which was quickly finalized with Mills getting $38.5 million, with Beatrice getting $70,000 a year until she turns 17. During the divorce, Paul was notably honest with the judge with Mills less so, as she was inconsistent with her statements. The former couple shared custody of Beatrice.
Since then, Beatrice has mostly been away from the spotlight, though it has been noted that she is inspired by her father's success in music. She started taking up saxophone lessons, and hopes to become a musician in the future. In 2011, she was spotted during her father's wedding with businesswoman Nancy Shevell – she was the flower girl for the occasion, which was held in London at the Old Marylebone Town. Six years later, she was seen in public with her father as the duo went out to watch the musical "Carousel". She later took photos backstage with the cast members, along with her father. She's growing up with a large extended family, as she has two half-sisters and a half-brother who are all adults, with most of them pursuing careers in the arts.
Mother – Heather Mills
Heather worked as a model during the 1990s, and in 1993 gained a lot of attention when she was involved in a traffic collision in London involving a police motorcyclist, and as a result lost her left leg with doctors deciding to amputate it below the knee. This did not derail her, however, as she used a prosthetic limb to continue modeling with the fame she had after the accident. Later on, she told and sold her story to the tabloid publication "News of the World".
Following all the attention she gained through her relationship with and subsequent divorce from McCartney, she became more of an activist, in promoting various animal rights advocacies.
She practices a vegan lifestyle as a part of the activism, and is a patron of the Vegetarians' International Voice for Animals or Viva! She is also a part of the Limbless Association, a charitable organization in the UK which supports those who've lost limbs; she serves as the vice president of the association. She was last heard of publicly in 2014, when she decided to cancel her plans to compete in the 2014 Paralympic Games.
Father – Paul McCartney
Paul McCartney was born in Liverpool, England where his mother worked as a nurse while his father served during World War II as a firefighter. He grew up with two siblings, one of whom was a stepsister.
When he was 14 years old, his mother passed away due to complications after surgery for breast cancer. He depended mainly on his father then, who became one of the key figures for inspiring him to pursue music. His father encouraged all the children to practice music, and while he was advised to take piano lessons, he learned to play by ear.
Later on he learnt to play the guitar, and was inspired by the artists of the time. He also started writing songs then. In 1957, he met John Lennon and the band the Quarrymen, and began performing with them, mostly singing rock and roll tunes with a bit of influence from other genres. He was a rhythm guitarist and it was during this period that he became close to Lennon.
In 1961 he became the bass player of the band, and with a few changes to their group, they would eventually become The Beatles.
The Success of Paul McCartney
With The Beatles, Paul became a worldwide sensation, and the band was one of the most highly sought after acts; they had numerous hit songs with him singing and writing many of them. He contributed heavily to the singles "Eleanor Rigby", "Yesterday" and 'Blackbird". He was the de facto leader for the group, and with John Lennon provided most of the creative output that they required both for music and other projects.
In the 1970s, he embarked on a solo artist career, and was also the leader of the band Wings. He consistently toured as a solo artist even after the end of the Beatles. Aside from his music work, he has also promoted and worked with various international charities. With his achievements in his lifetime, he is considered one of the most successful performers and composers of all time. 32 of his songs have reached the top of the Billboard Hot 100. He is a two-time inductee into the Rock 'n' Roll Hall of Fame, as a member of The Beatles, and as a solo artist.
General Info
| | |
| --- | --- |
| Full Name | Paul McCartney |
| Date Of Birth | June 18, 1942 |
| Height | 1.8 m, 1.8 m |
| Profession | Record producer, Screenwriter, Multi-instrumentalist, Film Score Composer, Television producer, Entrepreneur, Singer-songwriter, Film producer, Film director, Poet, Social activist, Peace activist, Keyboard Player, Actor, Music artist, Bassist, Songwriter, Drummer, Businessperson, Pianist, Television Director, FourFiveSeconds, Maybe I'm Amazed, Band on the Run |
| Education | Liverpool Institute High School for Boys, Stockton Wood Road Primary School, Joseph Williams Junior School, FourFiveSeconds, Maybe I'm Amazed, Band on the Run |
| Nationality | British |
Family
| | |
| --- | --- |
| Spouse | Nancy Shevell, Heather Mills, Linda McCartney, FourFiveSeconds, Maybe I'm Amazed, Band on the Run |
| Children | FourFiveSeconds, Maybe I'm Amazed, Band on the Run, Stella McCartney, James McCartney, Mary McCartney, Heather McCartney, Beatrice McCartney |
| Parents | Mary McCartney, James McCartney, FourFiveSeconds, Maybe I'm Amazed, Band on the Run, Heather Mills, Paul McCartney |
| Siblings | Mike McGear, Ruth McCartney, FourFiveSeconds, Maybe I'm Amazed, Band on the Run, Stella McCartney, Mary McCartney, Heather McCartney, James McCartney |
Accomplishments
| | |
| --- | --- |
| Awards | Kennedy Center Honors, Grammy Award for Song of the Year, Grammy Award for Best Rock Song, Grammy Lifetime Achievement Award, Grammy Award for Best Traditional Pop Vocal Album, Grammy Award for Best Music Film, Grammy Award for Best Score Soundtrack for Visual Media, Grammy Award for Best Pop Perfor... |
| Music Groups | FourFiveSeconds, Maybe I'm Amazed, Band on the Run, The Beatles, Wings, The Quarrymen, Band Aid, The Fireman, 44 Magnum, Misoshiru's, Be Quiet. Shout Loud!, Screams of Cold Winter, The Beltanes |
| Nominations | Grammy Award for Album of the Year, Grammy Award for Record of the Year, Grammy Award for Best Pop Vocal Album, Grammy Award for Best Rap Song, Academy Award for Best Original Song, Grammy Award for Best Alternative Music Album, Grammy Award for Best Rap Performance, Grammy Award for Best Song Writt... |
| Movies | Rockshow, A Hard Day's Night, Give My Regards to Broad Street, Paul McCartney in Red Square, Yellow Submarine, Wingspan, Magical Mystery Tour, Rupert and the Frog Song, Chaos and Creation at Abbey Road, Paul McCartney Really is Dead: The Last Testament of George Harrison, Tropic Island Hum, Paul McC... |
| TV Shows | The Beatles Anthology, Arena |
Social profile links
Marks
| # | Marks / Signs |
| --- | --- |
| 1 | His humble attitude. |
| 2 | Always plays bass or guitar left-handed. |
| 3 | Frequently plays the Hofner bass guitar |
Quotes
| # | Quote |
| --- | --- |
| 1 | [on David Bowie] David was a great star and I treasure the moments we had together. His music played a very strong part in British musical history and I'm proud to think of the huge influence he has had on people all around the world. I send my deepest sympathies to his family and will always remember the great laughs we had through the years. His star will shine in the sky forever. |
| 2 | Ringo would never ever do drum solos. Ringo hated drummers who did these lengthy drum solos. We all did. And when he joined the Beatles we'd say, Well, how about a drum solo, then? We were expecting him to say, Yeah, I'll do a five hour one during your thirty minute set! Instead, he replied, I hate 'em! And we said, Great! We love you! And so he would never do them. |
| 3 | [on John Lennon] When John got shot, aside from the pure horror of it, the lingering thing was, 'OK, well, now John's a martyr. A [John F. Kennedy].' I started to get frustrated because people started to say, 'Well, he was The Beatles.' And me, George and Ringo would go, 'Er, hang on. It's only a year ago we were all equal-ish.' John was the witty one, sure. John did a lot of great work. And post-Beatles he did more great work, but he also did a lot of not-great work. Now the fact that he's now martyred has elevated him to a James Dean, and beyond. So whilst I didn't mind that - I agreed with it - I understood that now there was going to be revisionism. It was going to be: John was the one. I mean, if you just pull out all his great stuff and then stack it up against my not-so-great stuff, it's an easy case to make. |
| 4 | [on his hope of supporting Julian Lennon with a song, as his parents were divorcing] I started with the idea 'Hey Jules' which was Julian, 'don't make it bad, take a sad song and make it better' - hey, try and deal with this terrible thing. I knew it was not going to be easy for him. I always feel sorry for kids in divorces. I changed it to Jude because I thought it sounded better. |
| 5 | [on hearing of John Lennon's murder] It was just so horrific, you couldn't take it in and I couldn't take it in and I just for days couldn't think that he was gone. It was just a huge shock, then I had to tell [Linda McCartney] and the kids and it was very difficult. It was very difficult for everyone. For me it was just so sad that I wasn't going to see him again and we weren't going to hang. The phrase kept coming in my head 'The jerk of all jerks'. It was just like 'this is just a jerk, this is not even a guy politically motivated, it's just some total random thing.' |
| 6 | [February 2013]: My grandkids always beat me at Rock Band. And I say, Listen, you may beat me at Rock Band, but I made the original records, so shut up. |
| 7 | [on getting the idea for the classic song 'Yesterday' in a dream] I just fell out of bed and it was there. I have a piano by the side of my bed and just got up and played the chords. I thought I must have heard it the night before or something, and spent about three weeks asking all the music people I knew, 'What is this song?' I couldn't believe I'd written it. |
| 8 | [on "Press To Play"] I liked Hugh Padgham's work because I'd liked what he'd done with The Police, I liked what he'd done with Phil Collins and Genesis. I knew that if I worked with Hugh one thing - like the drum sound - would be good because he really gets a real great drum sound and it is the anchor of your album. |
| 9 | [on owning a Rolls Royce with black windows] I'm going to get a bicycle with black windows. |
| 10 | Peter is an old friend of mine from Liverpool. While I found my way into a notorious music group, he went on to university and greater things! It was not long before he had a very successful career in television and though both of us have led fairly hectic lives, we still keep in touch. His memoirs are a must-read. (On Peter Sissons) |
| 11 | [on the break-up of The Beatles] Personally it was a nightmare. It was really difficult, because I knew I didn't hate them, but I knew we had to save The Beatles, and I was the only one who was going to do it - because the three of them were just sending it down the chute. |
| 12 | The combination of those four guys was pretty interesting. We weren't together that long but think of the work we put in. Every album was different. Album after album, single after single beat the last one. The nice thing now is I don't have to be modest about The Beatles any more. I can call them great because it's over. There was something very special about The Beatles. |
| 13 | John and George were real mates. I have a huge fondness for them. They were both part of my life and who I am. There are little reminders of them all the time. Today, somebody brought me a new book by 1960s photographer Duffy and I saw a picture of John in it. Now, if I write a song, I'm always cross-checking in my mind, 'Would John have let me write that line or is it just too soppy?' Sometimes, I just think, 'Too bad, it's my song.' But I'm always cross-checking with him. |
| 14 | When you start off in the music business you have the idea people are gonna hate you. You think, 'I'm no good and they're gonna boo me off.' I've now got to the stage where I think, 'The tickets are sold out so these people probably want to see me.' Treat the audience like they're your mates. I feel like I'm playing to family. |
| 15 | Playing live was great then - and it's great now. The big difference is you can hear what you're doing. It was more like a football match in the old days. We were all part of some big celebration. Now with modern stage equipment, good sound and video screens it's much easier. I remember going to see Genesis at Wembley Stadium and I couldn't see who was on stage. All I saw were these little matchstick people miles away. I couldn't tell which one was Phil Collins. It was like...where is he? So I developed the idea that if somebody was right at the back of the venue they'd still be a part of my show. I enjoy playing live more now. I'm a lot more comfortable with it. |
| 16 | On his knighthood in 1997: It's a fantastic honor and I am very gratefully receiving it on behalf of all the people of Liverpool and the other Beatles, without whom it wouldn't have been possible. |
| 17 | If anyone wants to save the planet, all they have to do is just stop eating meat. It's staggering when you think about it. Vegetarianism takes care of so many things in one shot: ecology, famine, cruelty. |
| 18 | Many years ago I was fishing, and as I was reeling in the poor fish, I realised, 'I am killing him - all for the passing pleasure it brings me'. Something inside me clicked. I realised as I watched him fight for breath that his life was as important to him as mine is to me. |
| 19 | The thing with The X Factor (2004) is, you don't have to turn it on. It is really not a bad thing. You are talking about people being on the dole (welfare) - this gets people off the dole. It gives some people an opportunity, it gives them confidence, it gives them work. There is nothing wrong with that. |
| 20 | Why would I retire? Sit at home and watch TV? No thanks. I'd rather be out playing. |
| 21 | I used to feel sorry in a way for Elvis when he was in Vegas 'cos he'd have about 50 people on stage with him and it didn't sound any better than his early records when there were three people on it. |
| 22 | Somebody said to me, 'But The Beatles were anti-materialistic.' That's a huge myth. John [Lennon] and I literally used to sit down and say, 'Now, let's write a swimming pool. |
| 23 | In any situation with a high-ranking official, any boss, it's not always a good idea to tell him he's crap. But I try to encourage people. We all have meetings - the best ideas carry the day. If someone goofs up I tell them off. There have been one or two moments when somebody has been out of order. |
| 24 | On his children: They've not been cloistered - Linda and I were very conscious of that. They're likable people. If you're as well off as I am, inevitably they will benefit. They've never understood hunger, like I did. I'm still hungry because I had that hunger, I've never lost it. It's good to have. |
| 25 | I've learnt to compartmentalise. There's me and there's famous Him. I don't want to sound schizophrenic, but probably I'm two people. I'm the guy who does shows ... but I'm also the guy who goes home to the kids. There I am just Dad. |
| 26 | This morning [sometime in 2008] I was walking into a cafe. A girl shouts, 'Hi Paul, you are fantastic. I really love you.' I take it with a pinch of salt, but I am honoured. I am pleased she didn't say, 'You're a total arsehole and I hate you.' I am pleased I have got a compliment, and I can still walk around Soho as I've always done. |
| 27 | On his 2008 to Israel and the West Bank: I'm not very politically aware of the situation, I suppose like the average British person. We do know there's a conflict, but we didn't know all the ins and outs. You don't have to visit a refugee camp to know there are a lot of Palestinians who have become dispossessed. |
| 28 | I love John's songs. In the Beatles, if you said it was one of your songs, it basically meant it was your idea. So Eleanor Rigby was my song, but John helped me finish it. A Day in the Life was his, but I helped him finish it. He came up with 'I read the news today' and I came up with 'he blew his mind out in a car.' |
| 29 | On suing the other three Beatles over Allen Klein's management: I was placed in the most awkward position I've ever been placed in. I had to fight three mates to save their legacy, their money, as well as mine, and I did so knowing it would put me in a very dodgy position. Anyone who didn't thoroughly review the whole thing would be forgiven for thinking 'What a tosser'. So yes, that matters to me, it is still a haunting episode... It was pretty scary having to say to Johnny, Georgie, Ringo, I'm suing you! |
| 30 | Before John Lennon died I got back a good relationship with him. That was very special. The arguments we had didn't matter. We were able to just take the piss about all those songs; they weren't that harsh. In fact, I have been thanked by Yoko Ono and everyone else for saving The Beatles from Allen Klein. Everything comes round in the end. |
| 31 | On his vetting every photo taken by his hired photographers: I just don't like to see terrible photos of myself...it's straightforward vanity. You tell me someone who wants to see terrible photos of themselves. |
| 32 | On his childhood home now part of the National Trust: It gets dangerous when you start believing your own legacy. That's why I've not gone back. |
| 33 | (about filing the lawsuit that dissolved the Beatles's legal partnership) I felt like an arse, suing my best mates and being *seen* to sue my best mates. |
| 34 | Everybody at EMI had become part of the furniture. I'd be a couch; Coldplay are an armchair. Robbie Williams, I dread to think what he was. (On leaving EMI, his record label of 45 years) |
| 35 | (Recalling raising his children in the 1970s)There was one moment where they were riding their little ponies in Scotland, and Stella [Stella McCartney] said to me: 'Dad! You're Paul McCartney, aren't you?' 'Yes darling, but I'm Daddy really'. |
| 36 | [on making movies] "It's not a bad way to get through an afternoon". |
| 37 | "No one is musically educated until they have heard The Beach Boys' 'Pet Sounds'". |
| 38 | I am the proudest dad in the world. I thought that it was brilliant, and Stella has come such a long way since she first started out. [Following daughter Stella McCartney's graduation fashion show, June 1995] |
| 39 | [About dealing with the memory of Linda McCartney today] "She's all around me, you know. And everybody I know knows her and remembers her. And so I talk a lot about her." |
| 40 | Seeing that so many inaccurate stories have been written at the moment about [Heather Mills] and myself, all I can ask people to do is not believe them and understand that most of what is coming out is made up and entirely false. Thanks for your support. |
| 41 | I thought she was a cold woman. I think that's wrong. She's just the opposite. I think she's just more determined than most people to be herself. [on his updated feelings about Yoko Ono, 1995] |
| 42 | It's a drag, isn't it? [on John Lennon's murder] |
| 43 | Maybe our government went in too fast with the Americans. It would have been better if the UN had been together. Now it's become very bloody with Iraq, it's very difficult. If someone came to my house and blew it up, I wouldn't just want to sit there and say thank you. I'd be angry like I think anyone would be, so I could see America and Britain being angry. To look for [Osama bin Laden] seemed reasonable to go against terrorism, but the war has become very difficult. |
| 44 | When we were kids, George [George Harrison] and I used to hang out and we had, we had one little party piece which was to show that we weren't stupid, so we used to do this thing by Bach that was our own little version of it, and we got it wrong, |
| 45 | The two of us were on fire every time we sat down to write. |
| 46 | If slaughterhouses had glass walls, everyone would be a vegetarian. |
| 47 | I used to think anyone doing anything weird was weird. Now I know that it is the people that call others weird that are weird. |
| 48 | You try to concentrate on the lyrics, the music, the melody, and putting it all together, and there's a sign . . . and half of you is saying, 'Ignore it', but the other half is saying, 'Read it, go ahead.' 'My grandmother saw you at Candlestick.' That says it all. [referring to a sign in the audience] |
| 49 | I don't take any notice of her. She's John's wife so I have to respect her for that, but I don't think she's the brightest of buttons. She's said some particularly daft things in her time. Her life is dedicated to putting me down but I attempt very strongly not to put her down. [About Yoko Ono] |
| 50 | I've seen those famous Nixon [Richard Nixon] transcripts where Elvis [Elvis Presley] actually starts to try to shop us - The Beatles! He's in the transcript saying - to Richard Nixon, of all people - 'Well, sir, these Beatles, they're very un-American and they take drugs.' I felt a bit betrayed by that, I must say. The great joke is that we were taking drugs, and look what happened to him. He was caught on the toilet full of them! It was sad, but I still love him, particularly in his early period. He was very influential on me. |
| 51 | We didn't all get into music for a job! We got into music to avoid a job, in truth - and get lots of girls. |
| 52 | I don't take me seriously. If we get some giggles, I don't mind. |
| 53 | [regarding his ten-day jail term after his arrest for cannabis possession at Tokyo's Narita Airport, Jan. 6, 1980] "It was pretty rough. Just a thin mattress on the floor. I had to wash using water from the toilet cistern. I had to share a bath with a bloke who was in for murder. I was afraid to take my suit off in case I got raped. But I'd seen all those prisoner-of-war movies and I knew you had to keep your spirits up. So I'd organize sing-alongs with other prisoners." |
| 54 | Somebody said to me, [The Beatles] were anti-materialistic.' That's a huge myth. [John Lennon] and I literally used to sit down and say, 'Now, let's write a swimming pool.' |
| 55 | I'm not religious, but I'm very spiritual. |
| 56 | [on his LSD experience] "It's like taking an aspirin without having a headache." |
| 57 | I figure I've probably got a better chance of coming up with a good Paul McCartney song than Oasis has. |
| 58 | The rumors of my death have been greatly exaggerated. |
Facts
| # | Fact |
| --- | --- |
| 1 | Daughter Stella was born six weeks early weighing about 4 lbs at birth September 13th 1971 due to life threatening complications in Linda's pregnancy it was from that experience that his band wings got it name. |
| 2 | Was first introduced to second wife Heather Mills by Piers Morgan at a charity event in 1999. |
| 3 | While vacationing in Montego Bay (Jamaica), Paul met Dustin Hoffman who was on location shooting Papillon (1973) with Steve McQueen. While there, Dustin invited Paul to dinner where he challenged him to write a song "about anything." Since painter Pablo Picasso had just died, Dustin requested that Paul compose a song around Picasso's dying words ("Drink to me, drink to my health. You know I can't drink anymore"). Paul created a demo on the spot and the song - "Picasso's Last Words (Drink to Me)" - appeared on Wings' 1973 album "Band On the Run". |
| 4 | Paul's 1973 album "Band On the Run" (with "Wings") depicted various celebrities on its cover (by photographer Clive Arrowsmith) including (l to r): Michael Parkinson, Kenny Lynch, Paul McCartney, James Coburn, Clement Freud, Linda McCartney, Christopher Lee, Denny Laine and John Conteh. |
| 5 | When John Lennon died, Paul went to the studio to get out of the house. A news crew and police were outside. |
| 6 | Paul has performed in Columbia, SC twice. He first performed there in 1993 and again in 2015. |
| 7 | For a long time there was a rumor that he was the father of singer Jesse McCartney but they are not related. |
| 8 | Contrary to popular belief, "Let It Be" was not a religious song as the lyrics "When I find myself in times of trouble, Mother Mary comes to me..." might suggest. Paul wrote the song about his mother (Mary), not the Blessed Virgin. |
| 9 | As of 2015, Paul's band comprises musicians Brian Ray (guitar/vocals), Rusty Anderson (guitar/vocals), Paul Wickens (keyboards/vocals), Abe Laboriel Jr. (drums/vocals) and Paul on bass and vocals. This particular McCartney ensemble has been together for longer than The Beatles were a foursome (1962-70). |
| 10 | Attended the funeral of his first wife, Linda McCartney, on 8 June 1998. |
| 11 | Is very good friends with: Diana Ross, Eric Clapton, Jeff Lynne, Roy Orbison, Bob Dylan, Elton John, Tom Petty, Roger Waters, David Gilmour, Roger Daltrey, Pete Townshend, Steven Tyler, Rod Stewart, Ozzy Osbourne, Stevie Wonder and Steve Miller. |
| 12 | Is a fan of Electric Light Orchestra which was fronted by Jeff Lynne. |
| 13 | The only member of The Beatles to walk on the street barefoot on the album cover "Abbey Road.". |
| 14 | The only Beatle who sang and co-wrote more songs than anybody, except John Lennon. |
| 15 | The lead vocalist of Wings. |
| 16 | Met songwriting partner, co-lead vocalist and guitarist, John Lennon, with Lennon's own band, the Quarrymen, at the St Peter's Church Hall fête in Woolton in 1957, a band that would eventually become The Beatles. |
| 17 | He plays 25 instruments: bass, piano, bass drums, guitar, cello, flugelhorn, tambourine, autoharp, shakers, spinet, maracas, moog synthesizer, tubular bells, melodica, organ, triangle, toy glockenspiel, recorders, drums, mandolin, saxophone, resonator guitar, sitar, ukelele and harmonica. |
| 18 | In early 1995, McCartney teamed up with Jeff Lynne, Electric Light Orchestra lead singer and guitarist, an ardent Beatles fan. Lynne had previously worked with former Beatle George Harrison on his 1987 album "Cloud Nine," and in "The Traveling Wilburys," and also co-produced "Free as a Bird" and "Real Love" for the Beatles Anthology project. Intending to produce something pure and easy - and without elaborate productions - McCartney sporadically recorded the entire album, which was "Flaming Pie," in a space of two years. |
| 19 | The song, "Hey, Jude," was written by McCartney to console Julian Lennon, during his parents' breakup. |
| 20 | Surrogate father of Julian Lennon. Julian admitted that he had a better relationship with him, over his real father. |
| 21 | Both he and John Lennon were watching an episode of Saturday Night Live (1975) together at Lennon's home in The Dakota, during which Lorne Michaels made a $3,000 cash offer for The Beatles to reunite. While they seriously considered going to the SNL studio a few blocks away, they decided it was too late. This was their last time together, before Lennon's 1980s assassination. |
| 22 | As of 2014, he has sold 15.5 million RIAA certified units in the United States. |
| 23 | Paul McCartney refused to be on "Saturday Night Live" unless they paid tribute to the ones who died in the Sandy Hook Elementary School shooting. His request was granted and he went on as scheduled. |
| 24 | Touring in the US Tour (Nov. 2005) [November 2005] |
| 25 | Is expecting a fourth grandchild, in light of third daughter Stella McCartney's pregnancy announcement. [August 2006] |
| 26 | Announced he and his wife are to split up. [May 2006] |
| 27 | Performed in Israel, Tel Aviv, for the first time. [September 2008] |
| 28 | Expecting a child with his second wife Heather Mills. [March 2003] |
| 29 | Officially filed for divorce from second wife Heather Mills. [July 2006] |
| 30 | His world tours in 2002, 2003 and 2004 included over 100 large-scale concert performances in countries on three continents. |
| 31 | A guest at the Queen's Diamond Jubilee Concert. |
| 32 | He was a bit of an amateur bird-watcher and owned a beloved bird field guide as a boy. It was later inspire him to write the song "Blackbird". |
| 33 | One of The Beatles' earlier names was that of "Johnny And The Moondogs. Popular DJ Alan Freed often went by the name "Moondog" in the mid-'50s. His films, such as Rock Rock Rock! (1956) and Mister Rock and Roll (1957) were well received in Great Britain. He would often shout to his radio followers, "Come on, all you Moondogs". |
| 34 | "Dr. Pepper's Lonely Hearts Club Band" was the original title for what eventually became The Beatles' "Sgt. Pepper" album. The soda company that owned the "Dr. Pepper" trademark would not give permission for its use. |
| 35 | The first John Lennon-McCartney composition to hit the US charts occurred in the summer of 1963. Del Shannon's version of "From Me To You" reached #66 US Pop. |
| 36 | Received a star on the Hollywood Walk of Fame on February 10, 2012. |
| 37 | Since the 2015 Emanuel AME Church shooting in Charleston, SC Paul McCartney has dedicated "The Long and Winding Road" to the nine people who died in the shooting during his concerts. He then dedicates "Maybe I'm Amazed" to his late wife Linda and "Something" to George Harrison. |
| 38 | Was one of the first musicians to perform at Shea Stadium, with The Beatles, on August 15, 1965, and one of the last to performer at Shea Stadium, performing the closing number at Billy Joel's concert on July 18, 2008. |
| 39 | The last appearance of The Beatles on The Ed Sullivan Show (1948) (aka "The Ed Sullivan Show") occurred on March 1, 1970 as part of a "Beatles' Songbook", which featured various artists performing their songs. Seen on film, taken from their not-yet-released documentary, "Let It Be" (1970), they performed "Let It Be" and "Two Of Us". In addition, Paul's 1965 performance of "Yesterday" was also aired. |
| 40 | Paul married for the third time, to Nancy Shevell, on Sunday, October 9, 2011 (John Lennon's birthday). In attendance were Paul's daughter, Beatrice, who was a flower girl; Nancy's son, Arlen; her cousin, Barbara Walters; Paul's brother, Mike McGear; Ringo Starr and his wife, Barbara Bach; and George Harrison's widow, Olivia Harrison. The couple wore clothes designed by Paul's daughter, Stella McCartney, and were married at Old Marylebone Town Hall, the same place where Paul had married Linda McCartney in 1969. |
| 41 | Engaged to Nancy Shevell. Acquaintances for some 20 years, they re-met at a summer party in the Hamptons in 2007 and have been a couple since then. Nancy is vice-president, administration, of her family's New Jersey-based trucking business, New England Freight Motors, Inc. She's also a cousin of Barbara Walters, who has said that "Nancy is like a second child to me". [August, 2011]. |
| 42 | (June 2010 East Room - White House) As a VIP guest of President Barack Obama at The White House, McCartney was presented with the Library of Congress "Gershwin Prize for Popular Song" trophy. The former Beatle was the third recipient of the prestigious award after Paul Simon and Stevie Wonder. When McCartney performed a selection of his songs, including "Michelle" especially for the First Lady, he played the very same electric Hofner bass guitar he played when The Beatles made their American TV debut (9 February 1964) on The Ed Sullivan Show (1948) (The Ed Sullivan Show) 46 years earlier. Among the various artists commemorating McCartney's spectacular achievement with personal renditions of his songs were: Herbie Hancock and Corinne Bailey Rae ("Blackbird"), Elvis Costello ("Penny Lane"), Emmylou Harris ("For No One"), Faith Hill ("The Long and Winding Road"), Stevie Wonder ("We Can Work It Out") and ("Ebony and Ivory" with Paul), Dave Grohl ("Band On the Run"), Jack White ("Mother Nature's Son"), The Jonas Brothers ("Drive My Car"), Jerry Seinfeld (stand-up shtick). Daughters Mary McCartney and Stella McCartney were seated immediately behind Paul and the First Family. The festive soirée culminated with a Lang Lang classical interpretation of "Celebrations" and an ensemble of artists performing "Hey Jude" for the grand finale. |
| 43 | Recipient of the 2010 Kennedy Center Honors; other recipients that year were Oprah Winfrey, Jerry Herman, Merle Haggard, and Bill T. Jones. |
| 44 | McCartney was the only barefooted Beatle crossing the street on the sleeve of the "Abbey Road" album (1969), a fact that merited a test segment on the popular Who Wants to Be a Millionaire (1998) TV series. |
| 45 | His younger brother, Michael, aka Mike McGear of the satirical group The Scaffold. Michael chose to take the name of "McGear" as his professional name so as not to capitalize on the fame of his brother. Mike McGear was awarded an OBE (Officer of the Order of the British Empire) in the 1997 Queen's New Years Honours List while Paul McCartney was awarded Knight Bachelor of the Order of the British Empire for his services to music. |
| 46 | Though The Beatles have denied that there was ever an intentional "Paul Mc Cartney is dead" hoax, in one of the early studio takes of "Strawberry Fields", John Lennon is clearly heard saying "I buried Paul". In the "fade out" of the most popular hit version of "Strawberry Fields"', that statement comes across as the result of reverse over dubbing. In other words, that line was recorded by reciting " luaP deirub I " and playing it backwards. A process that was used to produce exotic instrumental and vocal sounds on The "Sergent Pepper" album. |
| 47 | He was conferred as a Knights Bachelor in the 1997 Queen's New Years Honours List for his services to music. He is the only Beatle to be given a higher British honor since their MBE (Member of the Order of the British Empire) in the 1965 Queen's Birthday Honours List. John Lennon returned his MBE in 1969 out of protest. |
| 48 | The 2009 Sunday Times List estimated his net worth at $720 million. |
| 49 | He reportedly turned down a part in Franco Zeffirelli's Romeo and Juliet (1968). McCartney didn't believe he would be good enough and the Beatles were recording Sgt Pepper's Lonely Hearts Club Band at the time. |
| 50 | On 15 May 1968, Paul McCartney and John Lennon appeared as "talk show" guests on NBC-TV's The Tonight Show Starring Johnny Carson (1962) with guest host Joe Garagiola. They mentioned that the two of them walked through NYC's Central Park the previous Sunday unnoticed by the many passersby. |
| 51 | In 2012 when Paul McCartney was on "Saturday Night Live" New York City Children's Chorus joined him when he sang "Wonderful Christmas Time". |
| 52 | In one of his first solo recordings following The Beatles' breakup in 1970, Paul played all the instruments and did all the vocal tracks on "Maybe I'm Amazed". |
| 53 | He was the only "ex-Beatle" to appear on The Ed Sullivan Show (1948) (aka "The Ed Sullivan Show") with his 1970 video of "Maybe I'm Amazed". |
| 54 | Paul played all the instruments and did all the vocal tracks on his 1970 "recording of "Maybe I'm Amazed". At the time, early 1970, The Beatles had not yet split up and the song was possibly a future "Beatle" recording. As it turned out, we have Paul with his own accompaniment, several other track and his first solo album "McCartney". |
| 55 | Plays left-handed guitar. |
| 56 | Was good friends with professional Wrestler Giant Haystacks aka Lochness. |
| 57 | He and The Beatles were awarded the MBE (Member of the Order of the British Empire) in the 1965 Queen's Birthday Honours List for their services to music. |
| 58 | He and The Beatles were awarded a Star on the Hollywood Walk of Fame for Recording at 7080 Hollywood Boulevard in Hollywood, California. |
| 59 | In September 25th, 2008 performed in Tel Aviv, Israel, for the first time, after more than 40 years after the ban of the Israeli government on the Beatles performing in Israel. The concert was titled "Friendship First". |
| 60 | Winner of the Brit Award for Outstanding Contribution in 2008. The Beatles previously won the award in 1977 and 1983, putting McCartney in a select group with John Lennon, Sting and Freddie Mercury as the only people to have won the award in a band and as an individual. |
| 61 | Turned down the offer to write a new James Bond song for Quantum of Solace (2008), and recommended singer-songwriter Amy Winehouse for the job. |
| 62 | In 2006, he donated $2 million to Adopt-a-Minefield. |
| 63 | In 2007, before completion of the film Across the Universe (2007), director Julie Taymor brought the post-production copy to a private screening with Paul McCartney, and he liked the film. Yoko Ono also approved the film. |
| 64 | In July 2001, shortly after their engagement was announced, his fiancée Heather Mills lost her $21,000 diamond and sapphire engagement ring, which was later found on a golf course. |
| 65 | 28 October 2003: A daughter named Beatrice Milly was born to Paul and wife Heather Mills. She was named after Heather's late mother Beatrice and Paul's Aunt Milly. |
| 66 | Because of his 2008 divorce, he became the fourth and final member of The Beatles to get a divorce. Among the four, McCartney had the longest marriage (to Linda McCartney), although Ringo Starr is still married to his second wife (and has been since 1981). |
| 67 | Winner of the 2007 Q Icon Award. |
| 68 | He was The Beatles' lead vocalist, bass player, pianist and songwriter. He was also an accomplished lead guitarist whose vibrato-laced solos can be heard on "Taxman," "Drive My Car," "Ticket to Ride," "Another Girl," and other Beatles' hits. |
| 69 | In 1957, his knowledge of song lyrics , most notably Eddie Cochran's 1956 recording of "Twenty Flight Rock" with its 12 bar blues format, as well as Paul's superior ability to play guitar (including being able to tune one) impressed John Lennon so much that he invited McCartney to join his band the Quarry Men, which later became The Beatles. |
| 70 | Inducted with John Lennon into the Songwriters Hall of Fame in 1987. |
| 71 | The hit Yesterday does not feature any of the other members of The Beatles. It's just McCartney and a string section. As such, the record company considered releasing it as a McCartney solo song, but decided not to because of objections by John Lennon. |
| 72 | The Beatles were inducted into the UK Music Hall of Fame for their outstanding contribution to British music and integral part of British music culture. [November 2004] |
| 73 | Has a stepsister Ruth McCartney, adopted by his father when he married Ruth's mother. |
| 74 | [Sunday 13 November 2005] Became the very first musician to perform live music for an audience in space. This music milestone occurred during his concert in Anaheim, California, when he sang "Good Day Sunshine" and "English Tea" for NASA Astronaut Bill McArthur and Russian Cosmonaut Valery Tokarev who were orbiting some 220 miles above earth in their Space Shuttle Discovery. |
| 75 | His grandchildren, Arthur and Elliot, are older than his daughter, Beatrice McCarthy. |
| 76 | The Scissor Sisters' second album, "Ta-Dah", has a song entitled "Paul McCartney". |
| 77 | Named "Man of the Year" at the GQ awards ceremony. (6 September 2006) |
| 78 | Winner of the British Phonographic Industry Award for British Male Solo Artist in 1983. |
| 79 | Winner of the Sony Award For Technical Excellence in 1983. |
| 80 | Has five grandsons and one granddaughter: Mary McCartney's three sons Arthur Alistair Donald (b. 3 April 1999) Elliot Donald (b. 1 August 2002), and Sam Aboud (b. 11 August 2008), and Stella McCartney's sons Miller Alasdhair James Willis (b. 25 February 2005) and Beckett Robert Lee (b. 8 January 2008), and daughter Bailey Linda Olwyn Willis (b. 8 December 2006). |
| 81 | Father-in-law of Alistair Donald and Alasdhair Willis. |
| 82 | Friends with Neil Young, who inducted him into the Rock and Roll Hall of Fame. He and his long-time wife, Linda McCartney, said that Young was their favorite performer. His favorite song of Young's is "Only Love Can Break Your Heart". |
| 83 | He loved and was flattered by Ray Charles's cover of "Eleanor Rigby", but John Lennon did not like the version. |
| 84 | Won five Grammys, including two with The Beatles. His "Eleanor Rigby" was Best Pop/Rock and Roll or Contemporary song. His "Michelle" won for Song Of The Year. "Uncle Albert/Admiral Halsy" won for Best Instrumental Arrangement Accompanying Vocalist(s)/Best Background Arrangement, "Band On The Run" won for Best Pop Performance By A Duo Or Group With Vocal and "Rockestra Theme" won for Best Rock Instrumental Performance. |
| 85 | Had a remarkable 62 top 100 singles from 1971-2005, under a variety of categories. 17 of them went to #1. |
| 86 | All 34 of his solo albums have made the Billboard Top 200, something very few solo artists have achieved. 12 of them, including "Wingspan", went to #1. As of 2009, has released 34 studio albums, of which 31 feature pop music and 3 feature classical compositions. He has stated that he hopes to compose more classical pieces in the future, as well as a desire to venture into jazz at some point. |
| 87 | He and John Lennon quibbled bitterly in the press after the break up of The Beatles. However, in 1977, they met in New York, and watched the episode of Saturday Night Live (1975) in which Lorne Michaels offered $3000 to see The Beatles get back together. He and Lennon considered turning up that night together as a joke, but were too tired to follow through. |
| 88 | He still owns an interest in Apple Corps, the Beatles's company. His own company MPL Communications owns a sizable publishing catalog, with over three thousand copyrights (songs, poems, images, recordings, etc.). |
| 89 | Created a collection of oil paintings, and had a one man art show in London. |
| 90 | Released his new album 'Memory almost full' in 2007. |
| 91 | According to the International Federation of the Phonographic Industries in 2006, The Beatles are the biggest popular music act of all time, with over 400 million albums sold officially, while the total number of all Beatles' records sold was over 1 billion copies. |
| 92 | Though a huge fan of 'Weird Al' Yankovic's work, turned down his request to parody Paul's James Bond song "Live and Let Die" as "Chicken Pot Pie" for vegetarian reasons. |
| 93 | One of the guitars he used in his US tour (2005) was the one he used on The Beatles' appearance on The Ed Sullivan Show (1948) (aka The Ed Sullian Show) in the early 1960s. |
| 94 | Showed his paintings at Concert at HP Pavilion in San Jose (November 8th) leading up to his performance as apart of his US Tour |
| 95 | Born at 2:00pm-BDST. |
| 96 | Several of his solo albums (and those with Wings) featured cover photos by first wife Linda McCartney, including "Ram", with a picture of him handling a ram at his Scottish farm (John Lennon later parodied this picture in his "Imagine" album, grasping the ears of a pig). The back cover included a photo of bugs mating; while it was unintentional, several fans thought this illustrated a negative attitude towards the Beatles. |
| 97 | At 5' 11", he was the tallest member of The Beatles, being about half an inch taller than the late George Harrison. |
| 98 | Played bass on the Band Aid 20 re-recording of "Do They Know It's Christmas?". [November 2004] |
| 99 | The Beatles were voted the Greatest Rock 'n' Roll Artists of all time by Rolling Stone. They also topped a similar list complied by VH1. |
| 100 | Owns a Hollywood Hills manor property purchased from Courtney Love, and Ellen DeGeneres. |
| 101 | Owned a ranch in Tucson, Arizona; this was where first wife Linda McCartney died. |
| 102 | Born on the same day as film critic Roger Ebert, and two days before fellow musician and composer Brian Wilson. |
| 103 | Met schoolmate George Harrison on the bus to the Institute from his suburban home in Speke; the two got acquainted riding the same bus every day, carrying their first guitars. After McCartney joined John Lennon's "Quarrymen," Harrison began turning up at their shows, and filled in when other members weren't available. Lennon objected to having a "kid" join the band, but McCartney persuaded him. |
| 104 | Favorite singers were Little Richard and Elvis Presley. |
| 105 | The only member of The Beatles to have been nominated for an Academy Award in his own right. |
| 106 | First used the pseudonym "Apollo C. Vermouth" when producing an album for the novelty musical group, The Bonzo Dog Doo-Dah Band (later known as The Bonzos). He used the pseudonym because record contract obligations prevented him from using his real name on a rival record label. The band repaid McCartney's efforts with a composition entitled "Mister Apollo", a song about an impossibly perfect body builder. |
| 107 | In 1971, he produced (but did not perform on) "Thrillington", an instrumental version of the album "Ram" he recorded with his wife Linda. The songs were presented in orchestral versions, and Paul's work as producer and director was pseudonymously credited to "Percy 'Thrills' Thrillington". The album was not well received by the critics, but is now a much sought-after collectable. |
| 108 | Is half of the techno duo The Fireman. |
| 109 | In 1998, his song "Blackbird" was covered by Marillion for their live album "Unplugged at the Walls". The song was also covered by Irish folk singer Sean Keane with an arrangement by Beatles producer George Martin. Corinne Bailey Rae performed the song (accompanied by Herbie Hancock) at the White House on the occasion of Paul McCartney's acceptance (June 2010) of the "Gershwin Prize for Popular Song". |
| 110 | Cousin of Kate Robbins and Ted Robbins. |
| 111 | Met his first wife Linda McCartney in a London nightclub called the Bag O'Nails. |
| 112 | Contributes "Calico Skies" to the "Warchild Hope" album (released 21 April 2003). |
| 113 | The three surviving members of The Beatles appeared on three separate episodes of The Simpsons (1989). Starr appeared in a 1991 episode of "Brush with Greatness," Harrison appeared in a 1993 episode of "Homer's Barbershop Quartet," and McCartney appeared in a 1995 episode of "Lisa The Vegetarian". |
| 114 | Eleven years after the breakup of The Beatles, along with Ringo Starr, he played on a couple of George Harrison's songs: "All Those Years Ago", about the death of his singing partner, John Lennon, and on "When We Was Fab", which was used in reference of Beatlemania. |
| 115 | Has homes in London, New York and Beverly Hills, an estate in Scotland, and a ranch in Arizona. |
| 116 | In 2002 he changed the writing credits to many of the songs he made with The Beatles to "McCartney & Lennon", to a large public outrage. It is a common misconception, however that this was the first time he had done this. He made the same credit change on his 1976 live album "Wings Over America" to little or no public scrutiny, and to no public comment from John Lennon (who was still alive at the time). Give My Regards to Broad Street (1984) also listed the credit "Songs Composed by Paul McCartney" - including the Beatles songs performed in the movie. |
| 117 | A lyric sheet to his song "Yesterday" is featured on the front cover of the Marillion album "Script for a Jester's Tear" (released 1983). |
| 118 | Set up John Lennon's "home studio" for him at Kenwood, with its chain of tape decks; Lennon used this setup to make song demos for the Beatles, and later the infamous 'Two Virgins' album with Yoko Ono (which Paul gave its cover quote). |
| 119 | Usually considered the most "conventional" of The Beatles, but Paul has had his share of far-out ideas, including the germ of the TV-movie Magical Mystery Tour (1967), and a "self-portrait" published as a 1960s magazine cover, a psychedelic painting a la Pablo Picasso. |
| 120 | Was the only member of The Beatles to graduate from Britain's equivalent of high-school; he majored in Art. |
| 121 | Along with writing "Hey Jude" for Julian Lennon the summer his parents broke up, Paul also jokingly proposed to Cynthia Lennon, in the wake of his own breakup with Jane Asher. Cynthia appreciated the laugh they both shared-- and the single red rose that Paul had brought. |
| 122 | His father, Jim, was a musician, and had a band called Jim Mac's Jazz Band. Paul has fond memories of lying on his bedroom floor and listening to his father play piano. |
| 123 | He wrote his first song, "I Lost My Little Girl", when he was 14. It was never recorded by the Beatles, and was not one of the songs McCartney and Lennon lost in 1969, when their publishing company Northern Songs was sold. |
| 124 | His song "When I'm 64" was written for his father Jim's 64th birthday. |
| 125 | His first guitar was a Zenith archtop f-hole acoustic. He got it at the Rushworth and Drapers Music Store in Liverpool when he was 14, as a gift from his father (brother Mike McGear got a banjo at the same time, but broke his arm at Boy Scout camp a few weeks later). |
| 126 | Inducted into the Rock and Roll Hall of Fame in 1999 (as a solo artist). |
| 127 | Daughter, Stella McCartney, was born on September 13, 1971. |
| 128 | Won prize for drawing of a church at age 11. In 2002, from May-August, over 70 of his paintings from past 20 years on view at Walker Art Gallery, Liverpool, England. |
| 129 | Won last-minute court order preventing Christie's from auctioning his handwritten lyrics to the song "Hey Jude." Paper with lyrics scrawled on it had been expected to bring up to $116,000 at auction scheduled for April 30, but England's High Court, ruled for Sir Paul the day before, deciding that the valuable artifact from The Beatles will remain at auction house until ownership is finally determined by agreement or trial. |
| 130 | Made an honorary detective by the New York City Police Department for the benefit concert he gave for 9/11 victims, April 2002. |
| 131 | Fined $200 in 1973 for growing marijuana on his Scotland farm. Arrested and jailed briefly in Japan in 1980 for carrying same substance. |
| 132 | Holds a record with 29 #1 singles on the American charts with The Beatles, Paul McCartney & Wings, and as a solo artist (including one duet with Stevie Wonder). |
| 133 | Has written several songs about his former bandmate John Lennon, including "Dear Boy", "Too Many People", "Dear Friend", "Let Me Roll It" and "Here Today." |
| 134 | Claims his nights in a Japanese prison in 1980 were the only time he had been separated from then-wife, Linda McCartney. |
| 135 | Owns a Steinway concert piano model B made in Hamburg. He takes the piano along on his concert tours around the world. |
| 136 | Owns the copyrights to Buddy Holly's song catalogue, and also numerous other compositions, including "Ramblin' Wreck From Georgia Tech". |
| 137 | Animal-rights activist, vegetarian, and anti-landmine activist. Created Paul and Linda McCartney charity foundation and several other charities. Donated millions to humanitarian causes across the world, and has been involved in charity recordings and concert performances. |
| 138 | Named one of E!'s "top 20 entertainers of 2001." |
| 139 | Had wanted The Beatles to do a club tour shortly before they broke up. John Lennon disagreed, thinking that if they did tour again, it should have been in stadium-sized venues. |
| 140 | According to McCartney, the name of the rock group Wings was inspired by daughter Stella McCartney's birth, which was premature and traumatic; Stella and her mother both almost died. As his daughter was being born by emergency cesarean section, Paul sat outside the operating room and prayed that she be born "on the wings of an angel." |
| 141 | Played over 40 various instruments on two of his solo albums, 'McCartney' (1970) and 'McCartney II' (1980). |
| 142 | Owns the double bass that once belonged to Elvis Presley's bassist Bill Black. He plays the instrument on his solo sessions at his studio. |
| 143 | He is in the Guinness Book of World Records with 60 gold discs and sales of over 100 million singles. |
| 144 | His later musical compositions have included classical works, such as the acclaimed 'Liverpool Oratorio' and 'Standing Stone'. |
| 145 | Awarded the Polar Music Prize, the Royal Swedish Academy of Music Award, in 1992. |
| 146 | Inducted into the Rock and Roll Hall of Fame as a member of The Beatles January 20, 1988. Citing business differences, he did not attend the induction ceremony at the Waldorf Astoria Hotel in New York City with his former bandmates George Harrison and Ringo Starr. |
| 147 | His four children with Linda McCartney are Heather McCartney (adopted from her previous marriage), photographer Mary McCartney, top fashion designer Stella McCartney and musician/sculptor James McCartney. Paul was married to rock photographer Linda Eastman on March 12, 1969 at the Marylebone Register Office. |
| 148 | Plays piano for the song, "Let It Be". Performed "Let It Be" at Live Aid in 1985. During this performance, Bob Geldof, David Bowie, Alison Moyet and Pete Townshend (of The Who) all came on stage towards the end to sing backup vocals. |
| 149 | He was respected by The Beatles producer, George Martin for his superior musicianship, musical inventiveness, and multi-instrumental abilities. Martin said that Paul McCartney was the one with enough attention span to sit at the piano, or in the studio as long as it takes to compose the best melody and harmony for their songs. |
| 150 | During his engagement to Jane Asher, Paul (with John Lennon) wrote several songs for Jane's older brother, Peter Asher, of the singing duo Peter and Gordon, including their #1 hit "World Without Love". He also wrote the song "Woman" for them, under the pseudonym of Bernard Webb. |
| 151 | Awarded for classical compositions of choral and orchestral music. |
| 152 | His song "Yesterday" is one of the most popular songs of all time. Whilst he was looking for the right lyrics, he was temporarily using the line "Scrambled Eggs" until he came up with "Yesterday" in the final version of the song, as it is now known to the world. It became one of the most recorded songs of all time, with more than 3,000 known versions. |
| 153 | Although all his songs for The Beatles are still credited as "Lennon - McCartney" he individually wrote almost half of all 200 songs for The Beatles, such as "Yesterday", "Let it Be", "Can't Buy Me Love", "Helter Skelter", "Eleanor Rigby", "Yellow Submarine", "Hey Jude" and many more. Only songs in earlier albums are really joint efforts with John Lennon. The co-credit was because of a handshake deal the two had made in their teens. |
| 154 | Still plays his 1964 Epiphone acoustic guitar which he used to compose "Yesterday". |
| 155 | He is one of Britain's wealthiest men: according to the High Court judgment Sir Paul's total fortune comes to £387,012,000. |
Pictures
Movies
Soundtrack
| Title | Year | Status | Character |
| --- | --- | --- | --- |
| We Believe | 2009 | Documentary performer: "Hope of Deliverance" / writer: "Hope of Deliverance" | |
| Lassie | 1994 | writer: "In My Life" | |
| Rondom het Oudekerksplein.... | 1968 | Documentary writer: "And I love Her" - uncredited | |
| Oasis Ao Vivo | 2009 | TV Movie writer: "I Am the Walrus" | |
| The Adventures of Brisco County Jr. | 1994 | TV Series writer - 1 episode | |
| Yellow Submarine | 1968 | writer: "Yellow Submarine", "Hey Bulldog", "Eleanor Rigby", "All Together Now", "Lucy In The Sky With Diamonds", "Sgt. Pepper's Lonely Hearts Club Band", "With A Little Help From My Friends", "Baby You're A Rich Man", "All You Need Is Love", "When I'm Sixty-Four", "Nowhere Man", "A Day In the Life" | |
| 53 premis Sant Jordi de cinematografia | 2009 | TV Special writer: "She Loves You", "All My Loving" | |
| My Girl 2 | 1994 | writer: "All My Loving" | |
| Andy Williams' Kaleidoscope Company | 1968 | TV Movie writer: "With a Little Help From My Friends" | |
| Willkommen Österreich | | TV Series writer - 1 episode, 2009 performer - 1 episode, 2009 | |
| Florida Lady | 1994 | TV Series writer - 1 episode | |
| Petula | 1968 | TV Special writer: "We Can Work it Out" | |
| D'un any 8 a un any 9 | 2008 | TV Movie writer: "Més que ningú", "T'estima", "No es ven l'amor" | |
| Ritmo de la noche | 1994 | TV Series writer - 1 episode | |
| The Hollywood Palace | 1967-1968 | TV Series writer - 2 episodes | |
| Game Boys | 2008 | writer: "With a Little Help from My Friends" | |
| Heartbeat | 1993 | TV Series writer - 2 episodes | |
| The Monkees | 1968 | TV Series writer - 1 episode | |
| Gavin & Stacey | 2008 | TV Series writer - 1 episode | |
| Grace Under Fire | 1993 | TV Series writer: "Lady Madonna" | |
| The Prisoner | 1968 | TV Series writer - 1 episode | |
| Eli Stone | 2008 | TV Series writer - 1 episode | |
| A Bronx Tale | 1993 | writer: "Come Together" | |
| Yesterday | 1968 | Documentary writer: "Yesterday" | |
| Yes Man | 2008 | writer: "Can't Buy Me Love" | |
| You Know My Name | 1993 | Short writer: "You Know My Name Look Up The Number" | |
| Salesman | 1968 | Documentary writer: "Yesterday" - uncredited | |
| Türkisch für Anfänger | 2008 | TV Series writer - 1 episode | |
| Reckless Kelly | 1993 | writer: "Happiness Is A Warm Gun" | |
| Magical Mystery Tour | 1967 | TV Movie writer: "Magical Mystery Tour", "The Fool on the Hill", "Flying", "I Am the Walrus", "Your Mother Should Know", "She Loves You", "All My Loving", "Hello Goodbye" - uncredited | |
| BBC Electric Proms | 2008 | TV Series writer - 1 episode | |
| Loaded Weapon 1 | 1993 | lyrics: "WE CAN WORK IT OUT" / music: "WE CAN WORK IT OUT" | |
| The Firemen's Ball | 1967 | writer: "From Me to you" - uncredited | |
| Guitar Hero World Tour | 2008 | Video Game writer: "Band on the Run" | |
| Shindig! Presents British Invasion Vol. 1 | 1992 | Video short writer: "A World Without Love" | |
| Billion Dollar Brain | 1967 | writer: "A Hard Day's Night" - uncredited | |
| Op zoek naar Joseph | 2008 | TV Series writer - 1 episode | |
| Secrets | 1992 | writer: "LOVE ME DO", "I SAW HER STANDING THERE", "Do You Want to Know a Secret", "It Won't Be Long", "I Wanna Be Your Man", "Helter Skelter", "She Came in Through the Bathroom Window", "Can't Buy Me Love", "All My Loving", "She Loves You", "Revolution", "I Feel Fine", "Lucy in the Sky With Diamonds", "Dear Prudence", "Eight Days a Week", "She's Leaving Home", "Hold Me Tight", "With a Little Help from My Friends", "This Boy", "A Hard Day's Night" | |
| The Beatles | 1965-1967 | TV Series writer - 38 episodes | |
| Gym Teacher: The Movie | 2008 | TV Movie performer: "Coming Up" / writer: "Coming Up" | |
| Concierto Guns N Roses | 1992 | TV Movie writer: "Live and Let Die" | |
| Hoepla | 1967 | TV Series documentary writer - 2 episodes | |
| Ghost Town | 2008/I | writer: "I'm Looking Through You" | |
| Pilkkuja ja pikkuhousuja | 1992 | writer: "Hey Jude" | |
| Our World | 1967 | TV Movie documentary writer: "All You Need Is Love" | |
| 60/90 | 2008 | TV Series writer - 2 episodes | |
| Mr. Saturday Night | 1992 | lyrics: "I Want to Hold Your Hand" / music: "I Want to Hold Your Hand" | |
| Katzenzungen | 1967 | TV Movie writer: "Help" | |
| Seitenblicke | 2008 | TV Series documentary writer - 1 episode | |
| Veturimiehet heiluttaa | 1992 | writer: "With a Little Help From My Friends" | |
| Wavelength | 1967 | writer: "Strawberry Fields Forever" | |
| Soulería | 2008 | Video writer: "Yesterday" | |
| Die Hausmeisterin | 1992 | TV Series writer - 1 episode | |
| Bon Appetit | 1967 | Short writer: "Yesterday" instrumental, "Michelle" instrumental - uncredited | |
| It Takes Two | 2008 | TV Series writer - 3 episodes | |
| Noises Off... | 1992 | writer: "With a Little Help from My Friends" | |
| David Holzman's Diary | 1967 | writer: "A Day in the Life" | |
| Grumpy Old Picture Show | 2008 | Video writer: "Eleanor Rigby" | |
| Perigosas Peruas | 1992 | TV Series writer - 1 episode | |
| Free and Easy | 1967 | Documentary writer: "Strawberry Fields Forever", "Penny Lane" | |
| 1 quart de 3 | 2008 | TV Series writer - 1 episode | |
| The Golden Girls | 1992 | TV Series writer - 1 episode | |
| Charlie Is My Darling | 1966 | Documentary writer: "I Feel Fine" | |
| Flunked | 2008 | Documentary writer: "Getting Better" | |
| A Bit of Fry and Laurie | 1992 | TV Series writer - 1 episode | |
| The Family Way | 1966 | writer: "Love In The Open Air" main theme | |
| So You Think You Can Dance Australia | 2008 | TV Series writer - 1 episode | |
| Amor a primera vista | 1991 | TV Series writer - 1 episode | |
| Carry on Pimpernel | 1966 | writer: "She Loves You" - uncredited | |
| The Choir: Boys Don't Sing | | TV Mini-Series lyrics - 2 episodes, 2008 music - 2 episodes, 2008 | |
| MTV Video Music Awards 1991 | 1991 | TV Special writer: "Live & Let Die" | |
| The Go!! Show | 1966 | TV Series writer - 1 episode | |
| Sunrise | | TV Series performer - 1 episode, 2008 writer - 1 episode, 2008 | |
| Grand Canyon | 1991 | writer: "She's Leaving Home" | |
| The Beatles at Shea Stadium | 1966 | TV Movie documentary writer: "I'm Down", "Can't Buy Me Love", "I Feel Fine", "Ticket to Ride", "Baby's in Black", "Help!" | |
| Tommy Emmanuel: Center Stage | 2008 | TV Movie writer: "When I'm 64", "Lady Madonna", "Day Tripper" | |
| Ai monogatari | 1991 | TV Mini-Series writer: "I Want to Hold Your Hand" | |
| Hollywood a Go Go | 1965-1966 | TV Series writer - 7 episodes | |
| Atrapats pel cap d'any | 2007 | TV Movie writer: "All My Loving" | |
| We zijn weer thuis | 1991 | TV Series writer - 1 episode | |
| Not Only... But Also | 1966 | TV Series writer - 1 episode | |
| Da Lintsi -koodi | 2007 | TV Movie lyrics: "Hey Jude" / writer: "Hey Jude" | |
| For the Boys | 1991 | writer: "In My Life" | |
| Shindig! | 1964-1966 | TV Series writer - 24 episodes | |
| Jools's Hootenanny | | TV Series performer - 1 episode, 2007 writer - 1 episode, 2007 | |
| The Tonight Show Starring Johnny Carson | 1991 | TV Series writer - 1 episode | |
| Blackpool Night Out | 1965 | TV Series writer - 1 episode | |
| Ugly Betty | | TV Series performer - 1 episode, 2007 writer - 1 episode, 2007 | |
| Rick Wakeman: The Classical Connection | 1991 | Video documentary writer: "Eleanor Rigby" | |
| Help! | 1965 | writer: "Help!" 1965, "Ticket to Ride" 1965, "The Night Before" 1965, "Another Girl" 1965, "She's a Woman" 1964, "A Hard Day's Night" 1964 - uncredited | |
| American Gangster | 2007 | writer: "Why Don't We Do It in the Road" 1968 | |
| Jimi Hendrix at the Isle of Wight | 1991 | Documentary writer: "Sgt. Pepper's Lonely Hearts Club Band" | |
| Go-Go Bigbeat | 1965 | Documentary writer: "Please Please Me", "From Me To You", "She Loves You" | |
| Idols | 2003-2007 | TV Series writer - 3 episodes | |
| The Wonder Years | 1988-1991 | TV Series writer - 7 episodes | |
| Go Go Mania | 1965 | writer: "She Loves You", "A World Without Love" | |
| Strictly Come Dancing | 2014-2016 | TV Series writer - 3 episodes | |
| Duas Caras | 2007 | TV Series writer - 1 episode | |
| Riff-Raff | 1991 | writer: "With A Little Help From My Friends" | |
| The T.A.M.I. Show | 1964 | Documentary writer: "I'll Keep You Satisfied", "Bad to Me", "From a Window" | |
| Ethel & Ernest | 2016 | performer: "In The Blink Of An Eye " / writer: "In The Blink Of An Eye " | |
| Across the Universe | 2007 | writer: "Girl", "Helter Skelter", "Hold Me Tight", "All My Loving", "I Want To Hold Your Hand", "With A Little Help From My Friends", "It Won't Be Long", "I've Just Seen A Face", "Let It Be", "Come Together", "Why Don't We Do It in the Road?", "If I Fell", "I Want You She's So Heavy", "Dear Prudence", "Flying", "I Am The Walrus", "Being For The Benefit Of Mr. Kite", "Because", "Oh! Darling", "Strawberry Fields Forever", "Revolution", "Happiness Is A Warm Gun", "Blackbird", "Hey Jude", "Don't Let | |
| Matkalaukkukostaja | 1991 | TV Mini-Series writer - 1 episode | |
| Coronation Street | 1964 | TV Series writer - 1 episode | |
| Treat, Not Trick | 2016 | Video short writer: "Lucy in the Sky with Diamonds." | |
| The Other Side of Rick Wakeman | 2007 | Video documentary writer: "Help/ Eleanor Rigby" | |
| Unplugged | 1991 | TV Series documentary lyrics - 1 episode | |
| New York Philharmonic Young People's Concerts | 1964 | TV Series 1 episode | |
| Mike & Mike | | TV Series writer - 35 episodes, 2013 - 2016 performer - 3 episodes, 2013 - 2015 | |
| American Masters | | TV Series documentary writer - 1 episode, 2007 performer - 1 episode, 2001 | |
| Bullerfnis | 1991 | TV Series writer - 1 episode | |
| Scene at 6:30 | 1963-1964 | TV Series writer - 4 episodes | |
| Hoy ganás vos | 2016 | TV Series writer - 1 episode | |
| License to Wed | 2007 | performer: "Ever Present Past" / writer: "Ever Present Past" | |
| Only Fools and Horses.... | | TV Series writer - 2 episodes, 1989 - 1991 performer - 1 episode, 1991 | |
| UK Swings Again | 1964 | Short writer: "Like Dreamers Do" | |
| Nunca es tarde | 2016 | TV Series writer - 2 episodes | |
| Kameleon als schokkend doelwit | 2007 | Video writer: "Nowhere Man" | |
| Lo Kolel Sherut | 1991 | TV Series writer - 1 episode | |
| A Hard Day's Night | 1964 | music: "This Boy Ringo's Theme" 1963 - uncredited / writer: "A Hard Day's Night" 1964, "I Should Have Known Better" 1964, "I Wanna Be Your Man" 1963, "All My Loving" 1963, "If I Fell" 1964, "Can't Buy Me Love" 1964, "And I Love Her" 1964, "I'm Happy Just to Dance with You" 1964, "Tell Me Why" 1964, "She Loves You" 1963 - uncredited | |
| Sing | 2016 | writer: "Golden Slumbers" | |
| Seven Ages of Rock | 2007 | TV Series documentary writer - 1 episode | |
| The Beatles: The First U.S. Visit | 1991 | Video documentary writer: "All My Lovin", "From Me To You", "I Saw Her Standing There", "I Wanna Be Your Man", "I Wanna Hold Your Hand", "It Won't Be Long", "Love Me Do", "Please, Please Me", "She Loves You", "This Boy" | |
| Locked In! | 1964 | Documentary writer: "She Loves You" | |
| The Tonight Show Starring Jimmy Fallon | 2014-2016 | TV Series writer - 8 episodes | |
| Evan Almighty | 2007 | writer: "Revolution" | |
| Because | 1990 | Short writer: "Because" | |
| Beat City | 1963 | TV Short documentary writer: "There's a Place" | |
| The Voice | 2012-2016 | TV Series writer - 7 episodes | |
| Shrek the Third | 2007 | writer: "Live and Let Die" | |
| Flashing on the Sixties: A Tribal Document | 1990 | Video documentary writer: "With a Little Help from My Friends" | |
| Drop In | 1963 | TV Series writer - 1 episode | |
| Britain's Got More Talent | 2015-2016 | TV Series writer - 4 episodes | |
| Farewell Creasey | 2007 | TV Special writer: "In My Life" | |
| Woodstock: The Lost Performances | 1990 | Video documentary writer: "Blackbird", "Strawberry Fields Forever" | |
| Age tendre et tête de bois | 1963 | TV Series writer - 1 episode | |
| La Viola | 2016 | TV Series performer - 1 episode | |
| Idool 2007 | 2007 | TV Series writer - 1 episode | |
| The Best of... What's Left of... Not Only... But Also | 1990 | TV Series writer - 1 episode | |
| Ready, Steady, Go! | 1963 | TV Series writer - 1 episode | |
| Lindenstraße | 2016 | TV Series writer - 1 episode | |
| Ha-Shminiya | 2005-2007 | TV Series writer - 20 episodes | |
| Tulilinja | 1990 | TV Series writer - 2 episodes | |
| Tuesday Rendezvous | 1962 | TV Series writer - 1 episode | |
| Britain's Got Talent | | TV Series writer - 5 episodes, 2013 - 2016 performer - 1 episode, 2013 | |
| The Choir | | TV Mini-Series documentary lyrics - 1 episode, 2006 music - 1 episode, 2006 | |
| Bassie en Adriaan | 1990 | TV Series writer - 1 episode | |
| Pink Swine! | 1962 | Short writer: "I Want to Hold Your Hand" | |
| Morfi, todos a la mesa | 2016 | TV Series writer - 1 episode | |
| My Name Is Earl | 2006 | TV Series writer - 1 episode | |
| El martes que viene | 1990 | TV Series writer - 1 episode | |
| Viral | 2016/VI | Short writer: "Getting Better" | |
| MSN Music in Concert | 2006 | TV Series writer - 1 episode | |
| David Hasselhoff Live & Forever | 1990 | Video lyrics: "Back in the USSR" / music: "Back in the USSR" | |
| The Brontes at the BBC | 2016 | TV Movie documentary writer: "When I'm 64" - uncredited | |
| Cesko hledá SuperStar | 2004-2006 | TV Series writer - 3 episodes | |
| Jul med Paul McCartney | 1990 | TV Special documentary performer: "The Long And Winding Road", "Let It Be" / writer: "The Long And Winding Road", "Let It Be" | |
| Hola y adiós | 2016 | TV Series documentary writer - 1 episode | |
| How Music Works | 2006 | TV Series documentary writer - 1 episode | |
| The 13th Annual Young Comedians Special | 1989 | TV Special writer: "Her Majesty" | |
| Acció política | 2016 | TV Series writer - 1 episode | |
| Happy Feet | 2006 | writer: "Golden Slumbers", "The End" | |
| Byker Grove | 1989 | TV Series writer - 1 episode | |
| Ochéntame... otra vez | 2016 | TV Series documentary writer - 3 episodes | |
| Los Bunkers: Vida de Perros | 2006 | Video documentary writer: "Sgt. Peppers Lonely" | |
| Life Goes On | 1989 | TV Series writer: "Ob-La-Di, Ob-La-Da" | |
| 11.22.63 | 2016 | TV Mini-Series writer - 1 episode | |
| Australian Idol | 2003-2006 | TV Series writer - 10 episodes | |
| Isang araw walang Diyos | 1989 | writer: "Yellow Submarine" | |
| The 88th Annual Academy Awards | 2016 | TV Special writer: "Blackbird" | |
| Sorelle | 2006 | writer: "Girl" | |
| Rude Awakening | 1989 | writer: "Revolution" - as McCartney | |
| Quick Reviews with Maverick | | TV Series performer - 1 episode, 2016 writer - 1 episode, 2016 | |
| Tony Bennett: Duets - The Making of an American Classic | 2006 | Video performer: "The Very Thought of You" | |
| Pero ¿esto qué es? | | TV Series performer - 1 episode, 1989 writer - 1 episode, 1989 | |
| Tu cara me suena | 2014-2016 | TV Series writer - 3 episodes | |
| Breaking and Entering | 2006 | lyrics: "She Loves You" / music: "She Loves You" | |
| The Songwriter's Hall of Fame 20th Anniversary... The Magic of Music | 1989 | TV Movie writer: "Yesterday" | |
| Michael Jackson's Journey from Motown to Off the Wall | 2016 | Documentary writer: "Girlfriend" - uncredited | |
| Children of Men | 2006 | lyrics: "Tomorrow Never Knows" - as McCartney / music: "Tomorrow Never Knows" - as McCartney | |
| Troop Beverly Hills | 1989 | writer: "When I'm Sixty Four" | |
| How to Let Go of the World and Love All the Things Climate Can't Change | 2016 | Documentary writer: "Ob-La-Di, Ob-La-Da", "All You Need Is Love" | |
| Accepted | 2006 | writer: "Eleanor Rigby" | |
| Depeche Mode: 101 | 1989 | Documentary writer: "I Saw Her Standing There" | |
| Music Moguls: Masters of Pop | 2016 | TV Mini-Series documentary writer - 1 episode | |
| The Lake House | 2006 | performer: "This Never Happened Before" 2005 / writer: "This Never Happened Before" 2005 | |
| A Night of Comic Relief 2 | 1989 | TV Special writer: "Help!" | |
| Movie Buff Productions: Movie Reviews | 2016 | TV Series writer: "Revolution" - as McCartney | |
| EastEnders | | TV Series writer - 6 episodes, 1985 - 2006 performer - 5 episodes, 1985 - 2000 | |
| Scandal | 1989 | writer: "Do You Want to Know a Secret?", "Please Please Me" - uncredited | |
| The Great Everything & the Nothing | 2016 | writer: "All You Need Is Love / Across The Universe" | |
| Kupetzky | 2006 | TV Series writer - 3 episodes | |
| Cousins | 1989 | "THE LONG AND WINDING ROAD" | |
| Dolezal Backstage | | TV Series documentary performer - 1 episode, 2015 writer - 1 episode, 2015 | |
| Zeldman | 2006 | Short writer: "Sgt. Pepper's Lonely Hearts Club Band" - as McCartney | |
| The Experts | 1989 | "Back In The U.S.S.R." | |
| For the Birds | 2015 | Short writer: "Good Night", "The Fool On The Hill", "Eleanor Rigby" | |
| The Teachings of Jon | 2006 | TV Movie documentary writer: "Come Together" | |
| Der Landarzt | 1989 | TV Series writer - 1 episode | |
| Els dies clau | 2015 | TV Series documentary writer - 1 episode | |
| The Path of Most Resistance | 2006 | Short writer: "Dear Prudence" - as McCartney | |
| Peacemaker | 1989 | Short performer: "Pipes of Peace" / writer: "Pipes of Peace" | |
| The Beatles: 1 | 2015 | Video writer: "Love Me Do", "From Me to You", "She Loves You", "I Want to Hold Your Hand", "Can't Buy Me Love" | |
| Las Vegas | 2006 | TV Series writer - 1 episode | |
| Neil Diamond: Greatest Hits Live | 1988 | Video documentary writer: "Golden Slumbers/Carry That Weight/The End" | |
| Scream Queens | 2015 | TV Series writer - 1 episode | |
| Parashat Ha-Shavua | 2006 | TV Series writer - 2 episodes | |
| The Prince's Trust Rock Gala | 1988 | Documentary writer: "With a Little Help from my Friends" | |
| Far Out | 2015 | writer: "Helter Skelter" | |
| Idols! | 2006 | TV Series writer - 1 episode | |
| Rain Man | 1988 | writer: "I Saw Her Standing There" 1963 | |
| Late Night with Seth Meyers | 2015 | TV Series writer - 4 episodes | |
| The 48th Annual Grammy Awards | 2006 | TV Special performer: "Yesterday" / writer: "Yesterday" | |
| Full House | 1988 | TV Series writer - 1 episode | |
| Flat Earth & Revelation 10 | 2015 | TV Series writer - 1 episode | |
| Life on Mars | | TV Series performer - 1 episode, 2006 writer - 1 episode, 2006 | |
| Moonwalker | 1988 | writer: "Come Together" | |
| Oh Happy Day | 2015 | TV Series writer - 1 episode | |
| Deutschland sucht den Superstar | 2005 | TV Series writer - 1 episode | |
| U2: Rattle and Hum | 1988 | Documentary writer: "Helter Skelter" | |
| The X Factor | | TV Series writer - 18 episodes, 2004 - 2015 performer - 1 episode, 2009 | |
| Magnificent 7 | 2005 | TV Movie writer: "Lady Madonna" | |
| Doctor Who | 1965-1988 | TV Series writer - 3 episodes | |
| It's Only Rock 'n' Roll: Rock 'n' Roll at the BBC | 2015 | TV Movie performer: "Party" | |
| Cançons per no oblidar, el disc de la Marató | 2005 | TV Movie writer: "A la meva vida In My Life" | |
| Imagine: John Lennon | 1988 | Documentary writer: "A Day in the Life", "Across the Universe", "All You Need Is Love", "Ballad of John & Yoko", "Come Together", "Don't Let Me Down", "Give Peace a Chance", "Help", "In My Life", "I've Got a Feeling", "Julia", "Lucy in the Sky with Diamonds", "Nowhere Man", "Revolution", "Strawberry Fields Forever", "From Me to You", "Love Me Do" | |
| Glastonbury 2015 | 2015 | TV Series writer - 1 episode | |
| Strangers | 2005 | Video lyrics: "Paperback Writer" | |
| License to Drive | 1988 | writer: "DRIVE MY CAR" | |
| Minions | 2015 | writer: "Love Me Do", "Got To Get You Into My Life", "Revolution" | |
| Mini-Cleaners | 2005 | Short writer: "Good Day Sunshine" | |
| Tiikerihai | 1988 | TV Series writer - 1 episode | |
| Keeping Up with the Kardashians | | TV Series performer - 1 episode, 2015 writer - 1 episode, 2015 | |
| Saturday Night Live in the '80s: Lost & Found | 2005 | TV Special documentary writer: "Ebony and Ivory" - uncredited | |
| 7T3 | 1988 | TV Series writer - 1 episode | |
| Guitar Man | 2015/I | Documentary writer: "You Can't Do That" | |
| The World's Greatest Gigs | 2005 | TV Movie documentary writer: "Lucy in the Sky with Diamonds" - uncredited | |
| Tommys Hollywood Report | 1988 | TV Movie writer: "Drive My Car" - uncredited | |
| Biggest Band Breakups and Make Ups | 2015 | TV Movie documentary writer: "Love Me Do", "She Loves You", "Tomorrow Never Knows", "We Can Work It Out" - uncredited | |
| Little Manhattan | 2005 | writer: "In My Life" | |
| Legacy of the Hollywood Blacklist | 1987 | TV Movie documentary lyrics: "GIVE PEACE A CHANCE" / music: "GIVE PEACE A CHANCE" | |
| The Brit Awards 2015 | 2015 | TV Special writer: "All Day" | |
| Everybody Hates Chris | | TV Series performer - 1 episode, 2005 writer - 1 episode, 2005 | |
| Five Corners | 1987 | lyrics: "In My Life" / music: "In My Life" | |
| Saturday Night Live: 40th Anniversary Special | 2015 | TV Special performer: "Maybe I'm Amazed" / writer: "Maybe I'm Amazed", "Only One" | |
| Songs from Tsongas: Yes 35th Anniversary Concert | 2005 | Video documentary writer: "Every Little Thing" | |
| Can't Buy Me Love | 1987 | writer: "Can't Buy Me Love" | |
| An Evening with Alice Cooper | 2015 | TV Movie writer: "Revolution" | |
| Filthy Gorgeous: The Trannyshack Story | 2005 | Documentary writer: "Helter Skelter" | |
| Disorderlies | 1987 | writer: "Baby You're a Rich Man" | |
| The 57th Annual Grammy Awards | 2015 | TV Special performer: "FourFiveSeconds" / producer: "Only One" / writer: "Only One", "FourFiveSeconds" | |
| Idol | 2003-2005 | TV Series writer - 4 episodes | |
| Rock Odyssey | 1987 | writer: "Help", "Yesterday" | |
| De wereld draait door | 2010-2015 | TV Series writer - 4 episodes | |
| Corey Feldman Interview | 2005 | Video documentary short writer: "Drive My Car" | |
| DJ Kat Show | 1987 | TV Series writer - 1 episode | |
| Parenthood | | TV Series performer - 2 episodes, 2011 - 2015 writer - 2 episodes, 2011 - 2015 | |
| Corey Haim Interview | 2005 | Video documentary short writer: "Drive My Car" | |
| Happy Anniversary 007: 25 Years of James Bond | 1987 | TV Movie documentary lyrics: "Live and Let Die" / music: "Live and Let Die" / performer: "Live and Let Die" | |
| Cobain: Montage of Heck | 2015 | Documentary writer: "And I Love Her" | |
| Kicking & Screaming | 2005 | writer: "WE CAN WORK IT OUT" | |
| Concrete Angels | 1987 | writer: "She Loves You", "Love Me Do", "From Me To You", "Misery", "P.S. I Love You", "A Hard Day's Night", "I Saw Her Standing There" | |
| Mistress America | 2015 | performer: "No More Lonely Nights" / writer: "No More Lonely Nights" | |
| Idol - Jakten på en superstjerne | 2004-2005 | TV Series writer - 4 episodes | |
| Prick Up Your Ears | 1987 | writer: "A Day in the Life" | |
| Cirque du Soleil: Le Grand Concert | 2015 | TV Movie writer: "Because" | |
| Guess Who | 2005 | performer: "Ebony and Ivory" 1981 / writer: "Ebony and Ivory" 1981 | |
| Top of the Pops | | TV Series writer - 29 episodes, 1965 - 1987 performer - 7 episodes, 1976 - 1982 | |
| Roald Dahl's Esio Trot | 2015 | TV Movie writer: "Good Night" - uncredited | |
| Slovensko hladá SuperStar | 2004-2005 | TV Series writer - 3 episodes | |
| Whispering Jack: In Concert | 1987 | Video writer: "Help" | |
| Paul McCartney: Early Days | 2014 | Video short lyrics: "Early Days" / music: "Early Days" / performer: "Early Days" | |
| California Dreamin': The Songs of 'The Mamas & the Papas' | 2005 | TV Movie documentary writer: "I Call Your Name', "Nowhere Man' | |
| Lovedolls Superstar | 1986 | writer: "Give Peace a Chance" - as P. McCartney | |
| Hope for the Future | 2014 | Short lyrics: "Hope For the Future" / music: "Hope For the Future" / performer: "Hope For the Future" | |
| Live from New York: The First 5 Years of Saturday Night Live | 2005 | TV Special documentary writer: "With a Little Help from My Friends" - uncredited | |
| The A-Team | 1986 | TV Series writer - 1 episode | |
| Peter Andre's Xmas Extravaganza Top 50 | 2014 | TV Movie performer: "We All Stand Together" / writer: "We All Stand Together" | |
| The 47th Annual Grammy Awards | 2005 | TV Special writer: "Across the Universe" | |
| Irgendwie und sowieso | 1986 | TV Series writer - 1 episode | |
| D2WYM Snippets | 2014 | TV Series writer - 1 episode | |
| Racing Stripes | 2005 | writer: "Ebony and Ivory" | |
| Growing Pains | 1986 | TV Series writer - 1 episode | |
| Cássia | 2014 | Documentary writer: "I've Got a Feeling" | |
| Saturday Night Live: The Best of John Belushi | 2005 | TV Special writer: "With a Little Help from My Friends" - uncredited | |
| Jimi Plays Monterey | 1986 | Documentary writer: "Sgt. Pepper's Lonely Heart's Club Band" | |
| Breakfast | 2014 | TV Series writer - 1 episode | |
| Idool 2004 | 2004 | TV Series writer - 1 episode | |
| The Prince's Trust Rock Gala: 10th Birthday | 1986 | TV Movie documentary performer: "Long Tall Sally", "I Saw Her Standing There", "Get Back" / writer: "I Saw Her Standing There", "Get Back" | |
| Dancing with the Stars | 2009-2014 | TV Series writer - 5 episodes | |
| Sarah McLachlan: Afterglow Live | 2004 | Video documentary writer: "Blackbird" | |
| The Adventures of Dr. Bayer | 1986 | TV Series writer - 1 episode | |
| Cilla | 2014 | TV Mini-Series writer - 1 episode | |
| The Rebel Billionaire: Branson's Quest for the Best | 2004 | TV Series writer: "Live and Let Die" | |
| The Return of Mickey Spillane's Mike Hammer | 1986 | TV Movie writer: "Hey Jude", "Strawberry Fields Forever" - uncredited | |
| While We're Young | 2014 | performer: "NINETEEN HUNDRED AND EIGHTY-FIVE" / writer: "NINETEEN HUNDRED AND EIGHTY-FIVE", "LET EM IN" | |
| Joan of Arcadia | 2004 | TV Series writer - 2 episodes | |
| Screen Two | 1986 | TV Series writer - 1 episode | |
| Wild | 2014/I | performer: "Let 'Em In" / writer: "Let 'Em In" | |
| Hamina Tattoo | 2004 | TV Movie documentary writer: "Yellow Submarine" - as Lennon - McCartney | |
| Moonlighting | 1986 | TV Series writer - 1 episode | |
| Danville 2nd Ward Young Men | 2009-2014 | TV Series writer - 8 episodes | |
| Singapore Idol | 2004 | TV Series writer - 1 episode | |
| Mala Noche | 1986 | "Sgt. Pepper's Lonely Hearts Club Band" | |
| Katimavik | 2014 | Documentary writer: "With A Little Help From My Friends" | |
| Oasis: Definitely Maybe | 2004 | Video documentary writer: "I Am the Walrus" - uncredited | |
| John Lennon Live in New York City | 1986 | Video documentary writer: "Come Together", "Give Peace a Chance" | |
| Britain's Most Dangerous Songs: Listen to the Banned | 2014 | TV Movie documentary writer: "A Day in the Life" | |
| Oasis: I Am the Walrus | 2004 | Video short writer: "I Am the Walrus Live" | |
| Buddy Rich and His Band: Channel One Suite | 1985 | writer: "Norwegian Wood This Bird Has Flown" | |
| The Sixties | 2014 | TV Mini-Series documentary writer - 1 episode | |
| The Olympic Torch Concert Live | 2004 | TV Special writer: "She Loves You" | |
| Rupert and the Frog Song | 1985 | Short lyrics: "We All Stand Together" / music: "We All Stand Together", "We All Stand Together Humming Version" / performer: "We All Stand Together" | |
| Howard Stern Birthday Bash | 2014 | Video performer: "Happy Birthday to You" / writer: "Blackbird" | |
| Later... With Jools Holland | 1994-2004 | TV Series writer - 2 episodes | |
| The Best of John Belushi | 1985 | Video writer: "With a little help from my friends" | |
| Shelter | 2014/V | Short writer: "Ticket To Ride" | |
| Super Idol | 2004 | TV Series writer - 1 episode | |
| Spies Like Us | 1985 | performer: "SPIES LIKE US" / producer: "SPIES LIKE US" / writer: "SPIES LIKE US" | |
| Tu cara me suena - Argentina | 2014 | TV Series writer - 1 episode | |
| The O.C. | 2004 | TV Series writer - 1 episode | |
| Hittimittari | 1985 | TV Series performer - 1 episode | |
| Tenacity and Gratitude: The Frank Cotolo Story | 2014 | Documentary writer: "Not A Second Time" | |
| Scrubs | 2004 | TV Series writer - 1 episode | |
| Youth Love, Life Love | 1985 | writer: "ELEANOR RIGBY", "YESTERDAY" | |
| 2014 Billboard Music Awards | 2014 | TV Special writer: "Lucy in the Sky With Diamonds" | |
| Beth - Palau de la Música Catalana | 2004 | Video writer: "Eleanor Rigby" | |
| Lavori in corso | 1985 | writer: "WITH A LITTLE HELP FROM MY FRIENDS" - as P. Mc Cartney and J. Lennon | |
| Independent Lens | 2014 | TV Series documentary writer - 1 episode | |
| New Zealand Idol | 2004 | TV Series writer - 1 episode | |
| Arena | | TV Series documentary writer - 2 episodes, 1984 - 1985 performer - 1 episode, 1985 | |
| The Night That Changed America: A Grammy Salute to the Beatles | 2014 | TV Special performer: "Birthday", "Get Back", "I Saw Her Standing There", "Sgt. Pepper's Lonely Hearts Club Band", "With a Little Help From My Friends", "Hey Jude" / writer: "All My Loving", "Ticket To Ride", "We Can Work it Out", "In My Life", "Don't Let Me Down", "Yesterday", "Revolution", "Hey Bulldog", "The Fool on the Hill", "Let it Be", "Yellow Submarine", "Birthday", "Get Back", "I Saw Her Standing There", "Sgt. Pepper's Lonely Hearts Club Band", "With a Little Help From My Friends", "Hey | |
| Bluebird | 2004 | TV Movie writer: "Bluebird" | |
| Twice in a Lifetime | 1985 | performer: "Twice In A Lifetime" / writer: "Twice In A Lifetime" | |
| Criminal Minds | | TV Series lyrics - 1 episode, 2014 music - 1 episode, 2014 | |
| Drengene fra Angora | 2004 | TV Series writer - 1 episode | |
| Live Aid | 1985 | TV Special documentary performer: "Let it Be" / writer: "Let it Be", "All you Need is Love" | |
| Teen Wolf | 2014 | TV Series performer - 1 episode | |
| 50 First Dates | 2004 | performer: "Another Day" / writer: "Another Day" | |
| Mask | 1985 | writer: "I Want to Hold Your Hand", "Girl" | |
| Dancing on Ice | 2010-2014 | TV Series writer - 3 episodes | |
| Idol stjörnuleit | 2004 | TV Series writer - 1 episode | |
| Carpenters: Yesterday Once More | 1985 | Video writer: "Ticket To Ride" | |
| The 56th Annual Grammy Awards | 2014 | TV Special performer: "Queenie Eye" / writer: "Queenie Eye" | |
| Idols | 2003-2004 | TV Series writer - 2 episodes | |
| Wurlitzer | 1985 | TV Series performer - 1 episode | |
| Boyhood | 2014/I | performer: "Band on the Run" / writer: "Band on the Run" | |
| Word Wars | 2004 | Documentary writer: "Across the Universe" - as McCartney | |
| Manson Family Movies | 1984 | Video writer: "Helter Skelter" | |
| Alive Inside | 2014 | Documentary writer: "Blackbird", "I Want to Hold your Hand", "Hey Jude" | |
| Cheaper by the Dozen | 2003 | writer: "Help" | |
| Non ci resta che piangere | 1984 | writer: "Yesterday" | |
| Welcome to the Basement | | TV Series performer - 2 episodes, 2013 - 2014 writer - 2 episodes, 2013 - 2014 | |
| Operación triunfo | 2002-2003 | TV Series writer - 3 episodes | |
| Klaani: Tarina Sammakoitten suvusta | 1984 | writer: "I Saw Her Standing There" - as McCartney | |
| Saturday Night Live | | TV Series writer - 11 episodes, 1975 - 2012 performer - 5 episodes, 1980 - 2013 | |
| Idols | 2003 | TV Series writer - 1 episode | |
| Zeg 'ns Aaa | 1984 | TV Series writer - 1 episode | |
| American Hustle | 2013 | performer: "Live and Let Die" / writer: "Live and Let Die" | |
| Pop Idol | 2002-2003 | TV Series writer - 3 episodes | |
| The Killing Fields | 1984 | performer: "Band On The Run" / writer: "Band On The Run" | |
| Daily Ukulele | 2013 | TV Series short writer - 2 episodes | |
| The Cat in the Hat | 2003 | writer: "Getting Better" | |
| Fame | | TV Series writer - 1 episode, 1984 lyrics - 1 episode, 1982 music - 1 episode, 1982 | |
| Paul McCartney: Queenie Eye | 2013 | Video short performer: "Queenie Eye" / writer: "Queenie Eye" | |
| Radio | 2003 | writer: "We Can Work It Out" 1966 | |
| Give My Regards to Broad Street | 1984 | performer: "No More Lonely Nights" / writer: "No More Lonely Nights" | |
| Glee | | TV Series writer - 6 episodes, 2010 - 2013 lyrics - 1 episode, 2011 music - 1 episode, 2011 | |
| Cuéntame | 2003 | TV Series writer - 1 episode | |
| Bomb Jack | 1984 | Video Game writer: "Lady Madonna" | |
| Eastbound & Down | | TV Series performer - 1 episode, 2013 writer - 1 episode, 2013 | |
| The Blues | 2003 | TV Series documentary writer - 1 episode | |
| Shinnyuushain Tooru-kun | 1984 | Video Game writer: "A Hard Day's Night" | |
| The Voice of the Philippines | 2013 | TV Series writer - 5 episodes | |
| Herr Lehmann | 2003 | writer: "Across the Universe" | |
| Emu's All Live Pink Windmill Show | 1984 | TV Series writer - 1 episode | |
| Cloudy with a Chance of Meatballs 2 | 2013 | performer: "New" / writer: "New" | |
| Skeppsholmen | | TV Series lyrics - 1 episode, 2003 music - 1 episode, 2003 writer - 1 episode, 2003 | |
| All Together Now | 1984 | TV Movie writer: "All Together Now" | |
| Vivir es fácil con los ojos cerrados | 2013 | writer: "Help", "Strawberry Fields Forever" | |
| Love Actually | 2003 | as McCartney, "All You Need Is Love" 1967 | |
| Top Secret! | 1984 | "A HARD DAYS NIGHT" | |
| The 65th Primetime Emmy Awards | 2013 | TV Special writer: "Yesterday" | |
| Liquid Assets | 2003 | TV Series documentary writer - 1 episode | |
| Les années de rêves | 1984 | writer: "Can't Buy Me Love" | |
| Jimi: All Is by My Side | 2013 | writer: "Sgt. Pepper's Lonely Hearts Club Band" | |
| The In-Laws | 2003/I | performer: "Live and Let Die", "I'm Carrying", "A Love for You" / producer: "Live and Let Die", "A Love for You" / writer: "Live and Let Die", "I'm Carrying", "A Love for You" | |
| Sixteen Candles | 1984 | writer: "Birthday", "Hey Jude" - uncredited | |
| De slimste mens ter wereld | | TV Series writer - 1 episode, 2013 music - 1 episode, 2012 | |
| Marillion: A Piss-Up in a Brewery | 2002 | Video writer: "Let It Be" | |
| Once Upon a Time in America | 1984 | lyrics: "Yesterday" / music: "Yesterday" | |
| So You Think You Can Dance | 2009-2013 | TV Series writer - 4 episodes | |
| 3.z | 2002 | TV Movie documentary writer: "Revolution" | |
| Cap d'any a TV3 | 1983 | TV Movie writer: "Help" | |
| One Hit Wonderland | | TV Series documentary writer - 4 episodes, 2012 - 2013 performer - 1 episode, 2012 | |
| Crossing Jordan | 2002 | TV Series performer - 1 episode | |
| Cool Cats: 25 Years of Rock 'n' Roll Style | 1983 | Video documentary writer: "She Loves You" - uncredited | |
| Dampfnudelblues | 2013 | writer: "She loves you", "Come together" | |
| Back in the U.S. | 2002 | TV Special documentary performer: "Hello, Goodbye", "Jet", "All My Loving", "Live and Let Die", "Coming Up", "Blackbird", "We Can Work It Out", "Here, There, and Everywhere", "Eleanor Rigby", "Matchbox", "Your Loving Flame", "The Fool on the Hill", "Getting Better", "Here Today", "Something", "Band on the Run", "Let Me Roll It", "Back in the USSR", "My Love", "Maybe I'm Amazed", "Freedom", "Let it Be", "Hey Jude", "Can't Buy Me Love", "Lady Madonna", "The Long and Winding Road", "Yesterday", "Sg | |
| A Pattern of Roses | 1983 | TV Movie writer: "We Can Work It Out" | |
| Abbey Road Acoustic Sessions with Absolute Radio | 2013 | TV Series writer - 1 episode | |
| Jos sais kerran | 2002 | TV Series writer - 1 episode | |
| Transport | 1983 | TV Series writer - 1 episode | |
| The Tonight Show with Jay Leno | | TV Series writer - 46 episodes, 2010 - 2013 performer - 3 episodes, 2011 - 2012 music - 1 episode, 2011 | |
| Everwood | 2002 | TV Series writer - 1 episode | |
| Testament | 1983 | "All My Loving" 1963 | |
| Todd's Pop Song Reviews | | TV Series documentary writer - 2 episodes, 2011 - 2013 performer - 1 episode, 2013 | |
| Trautmann | 2002 | TV Series writer - 1 episode | |
| Fantastica SEI! | 1983 | writer: "A HARD DAY'S NIGHT" | |
| Levenslied | | TV Series writer - 1 episode, 2013 lyrics - 1 episode, 2011 music - 1 episode, 2011 | |
| Comedian | 2002 | Documentary performer: "Valentine Day", "Smile Away" / writer: "Valentine Day", "Smile Away" | |
| Emu's World | 1983 | TV Series writer - 1 episode | |
| Spise med Price | | TV Series documentary performer - 1 episode, 2013 writer - 1 episode, 2013 | |
| The Transporter | 2002 | writer: "Muzik" | |
| Alfresco | 1983 | TV Series writer - 2 episodes | |
| Duro de domar | 2013 | TV Series writer - 1 episode | |
| Art That Shook the World | 2002 | TV Series documentary writer - 1 episode | |
| De weg | | TV Series writer - 1 episode, 1983 performer - 1 episode, 1983 | |
| Good Ol' Freda | 2013 | Documentary writer: "I Saw Her Standing There", "Love Me Do", "I Feel Fine", "I Will" | |
| Party at the Palace: The Queen's Concerts, Buckingham Palace | 2002 | TV Movie documentary performer: "Her Majesty", "Blackbird", "While My Guitar Gently Weeps", "Sgt. Pepper's Lonely Hearts Club Band reprise", "The End", "All You Need Is Love", "Hey Jude" / writer: "The Long And Winding Road", "With A Little Help From My Friends", "Her Majesty", "Blackbird", "Sgt. Pepper's Lonely Hearts Club Band reprise", "The End", "All You Need Is Love", "Hey Jude" | |
| The Disappearance of Harry | 1982 | TV Movie writer: "Yellow Submarine" - uncredited | |
| The 85th Annual Academy Awards | 2013 | TV Special writer: "Live and Let Die" - uncredited | |
| Undercover Brother | 2002 | writer: "Ebony And Ivory" | |
| Jekyll and Hyde... Together Again | 1982 | lyrics: "WITH A LITTLE HELP FROM MY FRIENDS" / music: "WITH A LITTLE HELP FROM MY FRIENDS" | |
| When Albums Ruled the World | 2013 | TV Movie documentary writer: "A Day in the Life", "Sgt. Pepper's Lonely Hearts Club Band" uncredited, "Sgt. Pepper's Lonely Hearts Club Band Reprise" uncredited | |
| Bowling for Columbine | 2002 | Documentary writer: "Happiness Is a Warm Gun" 1968 | |
| Ritorno all'amore | 1982 | writer: "THE LONG AND WINDING ROAD" - as P. Mc Cartney | |
| Muscle Shoals | 2013 | Documentary writer: "Hey Jude" | |
| Music Planet 2Nite | 2002 | TV Series writer - 1 episode | |
| The World According to Garp | 1982 | writer: "When I'm Sixty-Four" | |
| Sound City | 2013 | Documentary performer: "Cut Me Some Slack" / writer: "Cut Me Some Slack" | |
| 10 Minutes of Noise & Confusion: Part 1 | 2002 | Video documentary short writer: "Revolution" - uncredited | |
| Diff'rent Strokes | | TV Series performer - 1 episode, 1982 writer - 1 episode, 1982 | |
| Divorce | 2012 | TV Series writer - 1 episode | |
| The 74th Annual Academy Awards | 2002 | TV Special performer: "Vanilla Sky" / writer: "Vanilla Sky" | |
| WKRP in Cincinnati | | TV Series writer - 4 episodes, 1979 - 1982 performer - 2 episodes, 1979 - 1981 | |
| The Richest Songs in the World | 2012 | TV Movie documentary writer: "Yesterday" - uncredited | |
| Coração de Estudante | 2002 | TV Series writer - 1 episode | |
| The Killing of America | 1981 | Documentary writer: "Give Peace A Chance", "If I Fell" | |
| This Is 40 | 2012 | writer: "Lunch Box/Odd Sox" | |
| Desejos de Mulher | 2002 | TV Series writer: "Minha Vida" | |
| Hepe Goes to War | 1981 | writer: "Yellow Submarine" Instrumental - uncredited | |
| Timeshift | 2012 | TV Series documentary writer - 1 episode | |
| Acústico MTV: Cássia Eller | 2001 | writer: "Sgt. Pepper's Lonely Hearts Club Band" | |
| Gran teatre | 1981 | TV Series writer - 1 episode | |
| Happy Endings | | TV Series performer - 1 episode, 2012 writer - 1 episode, 2012 | |
| Elton John: One Night Only - Greatest Hits Live | 2001 | TV Movie documentary writer: "Come Together" | |
| Savage Harvest | 1981 | writer: "I Want To Hold Your Hand", "All You Need Is Love" | |
| Cirque du Soleil: Worlds Away | 2012 | writer: "Blackbird", "Lucy in the Sky with Diamonds", "Being for the Benefit of Mr. Kite", "Get Back", "All You Need is Love" | |
| Vanilla Sky | 2001 | performer: "Vanilla Sky" 2001 / producer: "Vanilla Sky" 2001 / writer: "Vanilla Sky" 2001 | |
| This Is Elvis | 1981 | "I Want to Hold Your Hand" | |
| Flight | 2012/I | writer: "With a Little Help From My Friends" | |
| I Am Sam | 2001 | writer: "Lucy in the Sky with Diamonds", "Two of Us", "Across the Universe", "I'm Looking through You", "Strawberry Fields Forever", "Golden Slumbers", "You've Got To Hide Your Love Away", "Blackbird", "Mother Nature's Son" | |
| Death of a Princess | 1980 | TV Movie lyrics: "YESTERDAY" / music: "YESTERDAY" | |
| The X Factor | 2012 | TV Series writer - 1 episode | |
| George Harrison - Der sanfte Beatle | 2001 | TV Short documentary writer: "She Loves You", "GET BACK" | |
| Play for Today | 1980 | TV Series writer - 1 episode | |
| Love Me Do: The Beatles '62 | 2012 | TV Movie documentary writer: "Love Me Do", "Please Please Me" | |
| Oasis: 10 Years of Noise & Confusion | 2001 | TV Movie writer: "I Am the Walrus" | |
| Great Railway Journeys of the World | 1980 | TV Series documentary writer - 1 episode | |
| Not Fade Away | 2012 | writer: "I Want to Hold Your Hand", "I've Got A Feeling" | |
| The Royal Tenenbaums | 2001 | writer: "Hey Jude" | |
| Rockshow | 1980 | Documentary writer: "Venus and Mars", "Rockshow", "Jet", "Let Me Roll It", "Spirits of Ancient Egypt", "Maybe I'm Amazed", "Call Me Back Again", "Lady Madonna", "The Long and Winding Road", "Live and Let Die", "Picasso's Last Words Drink To Me", "Bluebird", "I've Just Seen A Face", "Blackbird", "Yesterday", "You Gave Me The Answer", "Magneto and Titanium Man", "My Love", "Listen To What the Man Said", "Let 'Em In", "Silly Love Songs", "Beware My Love", "Letting Go", "Band on the Run", "Hi Hi Hi" | |
| Frances Ha | 2012 | performer: "Blue Sway" / writer: "Blue Sway" | |
| Barend en Van Dorp | 2001 | TV Series writer - 1 episode | |
| Barbara Mandrell and the Mandrell Sisters | 1980 | TV Series writer - 1 episode | |
| The X Factor Philippines | 2012 | TV Series writer - 2 episodes | |
| Ping qiong gui gong zi | 2001 | TV Series lyrics: "I Wanna Hold Your Hand" / music: "I Wanna Hold Your Hand" | |
| Auf Achse | 1980 | TV Series writer - 1 episode | |
| London 2012 Olympic Opening Ceremony: Isles of Wonder | 2012 | TV Special performer: "Hey, Jude" / writer: "Hey, Jude" | |
| Shining Stars: The Official Story of Earth, Wind, & Fire | 2001 | Video writer: "Got to Get you Into My Life" | |
| Oh Heavenly Dog | 1980 | writer: "Arrow Through Me" | |
| Vatertag | 2012 | TV Movie writer: "Penny Lane" - uncredited | |
| Roswell | 2001 | TV Series writer - 1 episode | |
| Where the Buffalo Roam | 1980 | writer: "Lucy In The Sky With Diamonds | |
| Retail Therapy | 2012 | TV Series writer - 1 episode | |
| Friends | 2001 | TV Series writer - 1 episode | |
| De Mike Burstyn show | 1980 | TV Series writer - 1 episode | |
| Case Sensitive | 2012 | TV Series writer - 1 episode | |
| Moulin Rouge! | 2001 | writer: "Elephant Love Medley" | |
| Derrick | 1978-1980 | TV Series writer - 2 episodes | |
| Caiga quien caiga - CQC | 2012 | TV Series writer - 1 episode | |
| Zwei Männer am Herd | | TV Series writer - 2 episodes, 1999 - 2001 performer - 1 episode, 2001 | |
| The Muppet Show | 1976-1980 | TV Series writer - 3 episodes | |
| Sarah G Live | 2012 | TV Series writer - 1 episode | |
| King of the Hill | | TV Series performer - 1 episode, 2001 writer - 1 episode, 2001 | |
| Crossroads | | TV Series 4 episodes, 1976 - 1980 arranger - 1 episode, 1978 | |
| Burning Man: Metropolis | 2012 | Documentary writer: "Two of Us" | |
| Heartbreakers | 2001 | writer: "Back In The U.S.S.R" | |
| Intikam kadini | 1979 | writer: "Penny Lane" - uncredited | |
| Katy Perry: Part of Me | 2012 | Documentary writer: "Hey Jude" | |
| Top of the Pops: The True Story | 2001 | TV Movie documentary writer: "I Wanna Be Your Man", "I Want to Hold Your Hand" - uncredited | |
| The Live Show | 1979 | writer: "Too Many People" - uncredited | |
| Atop the Fourth Wall | 2010-2012 | TV Series writer - 2 episodes | |
| The British Invasion Returns | 2000 | Video writer: "Bad To Me" | |
| The Dick Emery Special | 1979 | TV Movie writer: "Eleanor Rigby" | |
| True Blood | | TV Series performer - 1 episode, 2012 writer - 1 episode, 2012 | |
| Okupas | 2000 | TV Mini-Series writer - 1 episode | |
| Birth of the Beatles | 1979 | writer: "I Saw Her Standing There", "Love Me Do", "Ask Me Why", "I Want To Hold Your Hand", "Please Please Me", "She Loves You" | |
| Rock 'n' Roll High School 101 | 2012 | TV Series documentary writer - 1 episode | |
| Rick Wakeman: The Legend Live in Concert 2000 | 2000 | Video writer: "Help/ Eleanor Rigby" | |
| Sunburn | 1979 | performer: "With a Little Luck" / writer: "With a Little Luck" | |
| Alexandra - Stimme der Sehnsucht: Der rätselhafte Tod eines Stars | 2012 | TV Movie documentary writer: "She Loves You" - uncredited | |
| Piso porta | 2000 | writer: "The Word", "Lucy In The Sky With Diamonds" | |
| Rock 'n' Roll High School | 1979 | performer: "Did We Meet Somewhere Before?" / writer: "Did We Meet Somewhere Before?" | |
| Top of the Pops 2 | 2002-2012 | TV Series writer - 2 episodes | |
| Shine On | 2000 | TV Special writer: "Revolution", "Tomorrow Never Knows" - uncredited | |
| You Can't Do That on Television | 1979 | TV Series writer - 1 episode | |
| The Adventurous Adventures of One Direction | 2012 | Short writer: "I Saw Her Standing There" | |
| Cássia Eller: Com Você Meu Mundo Ficaria Completo - Ao Vivo | 2000 | Video writer: "Come Together" | |
| Citizen Smith | 1978 | TV Series writer - 1 episode | |
| The Voice UK | 2012 | TV Series writer - 2 episodes | |
| Ha-Kasefet | 2000 | TV Series writer: "Can't Buy Me Love" | |
| Fu ji | 1978 | writer: "Live and Let Die" | |
| Some Jerk with a Camera | 2012 | TV Series documentary writer - 1 episode | |
| Hollywood Rocks the Movies: The Early Years (1955-1970) | 2000 | TV Movie documentary writer: "A Hard Day's Night", "And I Love Her", "Help!", "With a Little Help From My Friends" | |
| Good Old Days Part II | 1978 | TV Special writer: "I Want to Hold Your Hand", "A Hard Day's Night" | |
| Ramming: The Album Story | 2012 | Video documentary short performer: "Ram On", "Eat at Home", "Long Haired Lady", "Monkberry Moon Delight" - uncredited | |
| Laços de Família | 2000 | TV Series writer - 1 episode | |
| Do You Remember Vietnam | 1978 | TV Movie documentary writer: "Yesterday" | |
| American Idol | 2003-2012 | TV Series writer - 6 episodes | |
| Maybe Baby | 2000 | performer: "Maybe Baby" | |
| Sgt. Pepper's Lonely Hearts Club Band | 1978 | lyrics: "Sgt. Pepper's Lonely Hearts Club Band", "Getting Better", "I Want You She's So Heavy", "Good Morning, Good Morning", "Nowhere Man", "Polythene Pam", "She Came In Through The Bathroom Window", "Sgt. Pepper's Lonely Hearts Club Band" Reprise, "Mean Mr. Mustard", "She's Leaving Home", "Lucy In The Sky With Diamonds", "Oh! Darling", "Maxwell's Silver Hammer", "Because", "Strawberry Fields Forever", "Being For The Benefit of Mr. Kite", "You Never Give Me Your Money", "Got To Get You Into My | |
| The Dictator | 2012 | writer: "Ebony & Ivory" | |
| The Linda McCartney Story | 2000 | TV Movie writer: "I want to hold your hand", "Please, please me" | |
| Yesterday the Beatles | 1978 | Short writer: "Yesterday", "The Long and Winding Road" - as McCartney | |
| Mad Men | 2010-2012 | TV Series writer - 3 episodes | |
| Net All Nighter | 2000 | TV Movie writer: "Helter Skelter" - uncredited | |
| Ringo | 1978 | TV Movie writer: "Yellow Submarine" - uncredited | |
| Die Harald Schmidt Show | 2012 | TV Series writer - 1 episode | |
| Anke | 2000 | TV Series writer - 1 episode | |
| I Wanna Hold Your Hand | 1978 | writer: "I Want to Hold Your Hand", "Please, Please Me", "I Saw Her Standing There", "Thank You Girl", "Misery", "Love Me Do", "P.S. I Love You", "From Me to You", "There's a Place", "I Wanna Be Your Man", "She Loves You" | |
| No me la puc treure del cap | | TV Series writer - 7 episodes, 2010 - 2012 performer - 1 episode, 2012 | |
| Hanging Up | 2000 | performer: "Junk", "Singalong Junk" / writer: "Junk", "Singalong Junk" | |
| Dubbelleven | 1978 | TV Series writer - 1 episode | |
| Californication | 2012 | TV Series writer - 1 episode | |
| Paul Is Dead | 2000 | performer: "Wonderful Christmastime" / writer: "Strawberry Fields Forever", "Wonderful Christmastime", "Sgt. Peppers Lonely Hearts Club Band", "I Am The Walrus" | |
| The Rutles: All You Need Is Cash | 1978 | TV Movie arranger: "Number One" / writer: "Hold My Hand", "I Must Be In Love", "With A Girl Like You", "O-U-C-H!", "Love Life", "Good Times Roll", "Doubleback Alley", "Another Day", "Cheese And Onions", "Piggy In The Middle", "Let's Be Natural", "Get Up And Go", "Between Us Made For Each Other", "Goose-Step Mama", "It's Looking Good" | |
| Sábado | 2012 | Short writer: "All My loving" | |
| Kung Fu Kenobi's Big Adventure | 1999 | Short performer: "Momma Miss America" / writer: "Momma Miss America" | |
| An Unmarried Woman | 1978 | writer: "Maybe I'm Amazed" 1970 - uncredited | |
| Big Time Movie | 2012 | TV Movie writer: "Can't Buy Me Love", "Help", "A Hard Day's Night", "We Can Work it Out", "Revolution" | |
| Saturday Night Live: The Best of Dana Carvey | 1999 | TV Special writer: "Back in the U.S.S.R." - uncredited | |
| Sextette | 1978 | writer: "Honey Pie" | |
| Gent de paraula | 2012 | TV Series writer - 1 episode | |
| Paul McCartney: Live at the Cavern Club | 1999 | TV Special performer: "Honey Hush", "Blue Jean Bop", "Brown Eyed Handsome Man", "Fabulous", "What It Is", "Lonesome Town", "Twenty Flight Rock", "No Other Baby", "Try Not to Cry", "Shake a Hand", "All Shook Up", "I Saw Her Standing There", "Party" - uncredited / writer: "What It Is", "Try Not to Cry", "I Saw Her Standing There" - uncredited | |
| Coming Home | 1978 | writer: "Hey Jude" 1968, "Strawberry Fields Forever" 1967 | |
| Banda sonora | | TV Series writer - 16 episodes, 2007 - 2012 performer - 1 episode, 2008 | |
| Zwei Männer am Herd | 1999 | TV Movie writer: "Yesterday" - uncredited | |
| The Rise and Fall of Ivor Dickie | 1978 | Documentary performer: "Keen Akrore" / writer: "Keen Akrore" | |
| The 54th Annual Grammy Awards | 2012 | TV Special performer: "My Valentine" / writer: "My Valentine" | |
| American Beauty | 1999 | writer: "Because" | |
| The Brady Bunch Variety Hour | 1977 | TV Series writer - 1 episode | |
| Joyful Noise | 2012 | writer: "Maybe I'm Amazed" | |
| Outside Providence | 1999 | performer: "Band On The Run" / writer: "Band On The Run" - as McCartney | |
| Christmas 76 | 1976 | TV Special writer: "We Can Work It Out" | |
| Pan Am | 2012 | TV Series writer - 1 episode | |
| Stars in Their Eyes | 1990-1999 | TV Series writer - 6 episodes | |
| The Sonny and Cher Show | 1976 | TV Series writer - 6 episodes | |
| Lettres de suicide | 2011 | Short writer: "A World Without Love" | |
| The '60s | 1999 | TV Movie writer: "I Want to Hold Your Hand" | |
| Carpenters Very First Television Special | 1976 | TV Special lyrics: "Sing / Close To You / For All We Know / Ticket To Ride / Only Yesterday / I Won't Last A Day Without You / Goodbye To Love" - Hits Medley '76 | |
| Britain's Favourite Christmas Songs | 2011 | TV Movie documentary performer: "Wonderful Christmastime", "Pipes of Peace" / writer: "Wonderful Christmastime", "Pipes of Peace" | |
| Providence | 1999 | TV Series writer: "In My Life" | |
| Pauline's Quirkes | 1976 | TV Series writer - 1 episode | |
| Lost Christmas | 2011 | writer: "Wonderful Christmastime" | |
| Eglimata | 1999 | TV Series writer: "Little Child" | |
| A Special Olivia Newton-John | 1976 | TV Special writer: "Lucy in the Sky with Diamonds" - uncredited | |
| Vago | 2011 | Video short writer: "Because" | |
| Regine: R2K | 1999 | Video documentary writer: "The Long and Winding Road" | |
| All This and World War II | 1976 | Documentary writer: "Maxwell's Silver Hammer", "Strawberry Fields Forever", "Magical Mystery Tour", "Lucy in the Sky with Diamonds", "Golden Slumbers / Carry That Weight", "I Am the Walrus", "She's Leaving Home", "Lovely Rita", "When I'm Sixty Four", "Get Back", "Let it Be", "Yesterday", "With a Little Help From My Friends / Nowhere Man", "Because", "She Came in Through the Bathroom Window", "Michelle", "We Can Work it Out", "The Fool on the Hill", "Hey, Jude", "Polythene Pam", "Sun King", "Gett | |
| Weekend Weekend | 2011 | TV Series writer - 1 episode | |
| Saturday Night Live: The Best of Eddie Murphy | 1998 | Video documentary writer: "Ebony and Ivory", "I Want to Hold Your Hand", "Love Me Do" - uncredited | |
| In the Beginning Was the End: The Truth About De-Evolution | 1976 | Short writer: "Because" - uncredited | |
| Late Show with David Letterman | | TV Series writer - 9 episodes, 2009 - 2011 music - 1 episode, 2011 performer - 1 episode, 2009 | |
| In My Life: A Unique Recording Project from Sir George Martin | 1998 | TV Movie documentary writer: "Golden Slumbers", "Come Together", "A Hard Day's Night", "I Am the Walrus", "Here, There and Everywhere" - as McCartney | |
| The Two Ronnies | 1971-1976 | TV Series writer - 3 episodes | |
| Notruf Hafenkante | 2011 | TV Series writer - 1 episode | |
| The Roseanne Show | 1998 | TV Series writer - 1 episode | |
| You Must Be Joking! | 1976 | TV Series writer - 1 episode | |
| Un mundo perfecto | 2011 | TV Series writer - 1 episode | |
| Rudolph the Red-Nosed Reindeer: The Movie | 1998 | lyrics: "Wonderful Christmastime" - as McCartney / music: "Wonderful Christmastime" - as McCartney | |
| Helter Skelter | 1976 | TV Movie writer: "Helter Skelter", "Revolution" | |
| The Big Year | 2011 | writer: "Blackbird" | |
| Pleasantville | 1998 | writer: "Across the Universe" | |
| Dolly | 1976 | TV Series writer - 1 episode | |
| From the Sky Down | 2011 | Documentary writer: "All You Need Is Love" | |
| A Soldier's Daughter Never Cries | 1998 | writer: "Let It Be" | |
| Gulp | 1976 | writer: "Come Together" - uncredited | |
| When Rock Goes Acoustic | 2011 | TV Movie documentary writer: "Mull of Kintyre", "Blackbird" - uncredited | |
| Fiona Apple: Across the Universe | 1998 | Video short writer: "Across the Universe" | |
| An Evening with Robert Klein | 1975 | TV Special documentary writer: "Yesterday" | |
| Gintberg på kanten | 2011 | TV Series documentary writer - 1 episode | |
| Armageddon | 1998 | writer: "Come Together" | |
| What's Behind the Groupies? | 1975 | writer: "Hey Jude" - uncredited | |
| Programming the Nation? | 2011 | Documentary writer: "Strawberry Fields Forever", "Revolution 9" | |
| Fear and Loathing in Las Vegas | 1998 | writer: "Sgt. Pepper's Lonely Hearts Club Band" | |
| Oriental Blue | 1975 | writer: "Hey Bulldog" - uncredited | |
| Glee: The 3D Concert Movie | 2011 | Documentary writer: "Silly Love Songs", "I Want to Hold Your Hand" | |
| Lukas | 1998 | TV Series writer - 1 episode | |
| The Ernie Sigley Show | 1974-1975 | TV Series writer - 9 episodes | |
| Aufgspuit! | 2009-2011 | TV Series writer - 2 episodes | |
| Mystery Science Theater 3000 | 1988-1998 | TV Series writer - 16 episodes | |
| Shampoo | 1975 | writer: "Sgt. Pepper's Lonely Hearts Club Band" 1967, "Lucy in the Sky with Diamonds" 1967, "Yesterday" 1965 - uncredited | |
| Formula 1: BBC Sport | 2011 | TV Series writer - 1 episode | |
| Oasis: Live at Luna Park | 1998 | TV Movie writer: "I Am the Walrus" | |
| One Hand Clapping | 1974 | Documentary writer: "Jet", "Solly", "Little Woman Love", "C Moon", "Maybe I'm Amazed", "My Love", "Bluebird", "Suicide", "Let's Love", "I'll Give You a Ring", "Band on the Run", "Live and Let Die", "Nineteen Hundred and Eighty-Five" | |
| Ruisrock - 40 vuotta rockia ja rakkautta | 2011 | TV Movie documentary writer: "All You Need Is Love" | |
| Oasis: Live at Apoquindo Stadium | 1998 | TV Movie writer: "I Am the Walrus" | |
| Double Header | 1974 | writer: "She Loves You" - uncredited | |
| Mr. Popper's Penguins | 2011 | writer: "LUCY IN THE SKY WITH DIAMONDS" | |
| Oasis: Live in Japan - Be Here Now '98 | 1998 | TV Movie writer: "Help!" | |
| The Trial of Billy Jack | 1974 | writer: "Give Peace a Chance" | |
| Super 8 | 2011 | writer: "Silly Love Songs" | |
| Tohuwabohu | 1993-1998 | TV Series writer - 9 episodes | |
| Ape Over Love | 1974 | writer: "Come Together" - uncredited | |
| Matzav Ha'Uma | 2011 | TV Series writer - 1 episode | |
| Never Mind the Buzzcocks | 1997 | TV Series writer - 1 episode | |
| Braverman's Condensed Cream of the Beatles | 1974 | Documentary short writer: "Cry Baby Cry", "Love Me Do", "I Wanna Hold Your Hand", "A Hard Day's Night", "She Loves You", "All My Loving", "Ticket to Ride", "Yesterday", "Help!", "Her Majesty", "We Can Work It Out", "Eleonor Rigby", "Paperback Writer", "Yellow Submarine", "Penny Lane", "A Little Help From My Friends", "A Day in the Life", "Sgt. Pepper's Lonely Hearts Club Band", "Strawberry Fields Forever", "Magical Mystery Tour", "Revolution", "Blackbird", "Hey Jude", "Come Together" | |
| Restless | 2011/I | writer: "Two of Us" | |
| The Rhythm of Life | 1997 | TV Series documentary writer - 1 episode | |
| The Likes of Louise | 1974 | writer: "Ob-La-Di, Ob-La-Da" - uncredited | |
| 20 to 1 | 2006-2011 | TV Series documentary writer - 5 episodes | |
| Breast Men | 1997 | TV Movie writer: "A Hard Day's Night" | |
| The 46th Annual Academy Awards | 1974 | TV Special writer: "Live and Let Die" | |
| Copycats | 2011 | TV Series writer - 1 episode | |
| Close to You: Remembering the Carpenters | 1997 | TV Movie documentary writer: "Ticket To Ride" | |
| The Morning After | 1974 | TV Movie writer: "Yesterday" | |
| Sucker Punch | 2011 | writer: "TOMORROW NEVER KNOWS" | |
| The Oprah Winfrey Show | 1997 | TV Series writer - 1 episode | |
| The Streets of San Francisco | 1974 | TV Series writer - 1 episode | |
| Hall Pass | 2011 | performer: "Monkberry Moon Delight" / writer: "Monkberry Moon Delight" | |
| I'm Alan Partridge | 1997 | TV Series writer - 1 episode | |
| Rock Concert | 1974 | TV Series writer - 1 episode | |
| The Music Never Stopped | 2011 | writer: "All You Need Is Love" | |
| Red Corner | 1997 | writer: "I want To Hold Your Hand" | |
| Sex in the Bag | 1973 | writer: "Ob-La-Di, Ob-La-Da", "I Am the Walrus" - uncredited | |
| Pauw & Witteman | 2011 | TV Series writer - 1 episode | |
| I Know What You Did Last Summer | 1997 | writer: "Hey Bulldog" | |
| Rings of Passion | 1973 | writer: "Ob-La-Di, Ob-La-Da", "Hey Jude", "Penny Lane" - uncredited | |
| Ponto da poesia | 2011 | Video writer: "Revolution" | |
| The Drum | 1997 | TV Series writer - 1 episode | |
| The Graham Kennedy Show | 1972-1973 | TV Series writer - 6 episodes | |
| Late Night with Jimmy Fallon | | TV Series writer - 3 episodes, 2010 performer - 1 episode, 2010 | |
| MTV Rockumentary | 1997 | TV Series documentary writer - 1 episode | |
| Die Otto Show | 1973 | TV Movie writer: "Fool on the Hill" | |
| Brian Wilson: Songwriting 1961-1969 | 2010 | Video documentary writer: "Nowhere Man" - as McCartney | |
| Six O'Clock News | 1997 | TV Series writer - 1 episode | |
| Live and Let Die | 1973 | lyrics: "Live and Let Die", "Live and Let Die" uncredited / music: "Live and Let Die", "Live and Let Die" uncredited / performer: "Live and Let Die" | |
| Bieber Fever | 2010/II | Short writer: "All You Need Is Love" | |
| Rayearth | 1997 | TV Mini-Series writer: "All You Need is Love" | |
| The Midnight Special | 1973 | TV Series writer - 1 episode | |
| Rude Tube | 2010 | TV Series writer - 1 episode | |
| Bean | 1997 | writer: "Yesterday" | |
| Beat the Watch | 1972 | writer: "Eleanor Rigby", "Yellow Submarine", "Magical Mystery Tour", "I Am the Walrus" - uncredited | |
| The Hooker with a Heart of Gold | 2010 | writer: "Don't Let Me Down" | |
| Egos & Icons | 1997 | TV Series documentary writer - 1 episode | |
| Jeanie's Magic Box | 1972 | writer: "The Fool on the Hill" - uncredited | |
| I, Heart | 2010 | Short "222" | |
| Fathers' Day | 1997 | performer: "Young Boy", "The World Tonight" / writer: "Young Boy", "The World Tonight" | |
| John Lennon and Yoko Ono Present the One-to-One Concert | 1972 | TV Movie writer: "Come Together" | |
| The Social Network | 2010 | writer: "Baby, You're A Rich Man" | |
| Gun | 1997 | TV Series lyrics: "HAPPINESS IS A WARM GUN" / music: "HAPPINESS IS A WARM GUN" | |
| Barend is weer bezig! | 1972 | TV Series writer - 1 episode | |
| Prozhektorperiskhilton | 2010 | TV Series writer - 2 episodes | |
| Grosse Pointe Blank | 1997 | writer: "Live and Let Die" | |
| Tony Bennett at the Talk of the Town | 1972 | TV Mini-Series writer - 1 episode | |
| Sorelle Mai | 2010 | writer: "Girl" | |
| Message to Love: The Isle of Wight Festival | 1997 | Documentary writer: "Let It Be" | |
| De Fred Haché Show | 1972 | TV Series writer - 2 episodes | |
| Noruwei no mori | 2010 | lyrics: "Norwegian Wood" / music: "Norwegian Wood" | |
| Tropic Island Hum | 1997 | Short lyrics: "Tropic Island Hum" / music: "Tropic Island Hum" / performer: "Tropic Island Hum" | |
| The Special London Bridge Special | 1972 | TV Movie writer: "Got to get you into my life/ He loves me" | |
| Movie Nights | 2010 | TV Series writer - 1 episode | |
| Eli's Coming | 1996 | lyrics: "Give Peace A Chance" / music: "Give Peace A Chance" | |
| Satans Lust | 1971 | writer: "I Wanna Hold Your Hand", "Good Day Sunshine", "Yellow Submarine" - uncredited | |
| Dinner for Schmucks | 2010 | writer: "The Fool on the Hill" 1967 | |
| The Perfect Woman | 1996 | Short writer: "Michelle" | |
| The Young Hitchikers | 1971 | writer: "Lady Madonna" - uncredited | |
| Huckabee | 2010 | TV Series music - 1 episode | |
| Michael | 1996 | writer: "All You Need Is Love" 1967 | |
| Our American Musical Heritage | 1971 | TV Series writer - 1 episode | |
| Grown Ups | 2010 | performer: "Goodnight Tonight" / writer: "Goodnight Tonight" | |
| Jerry Maguire | 1996 | performer: "Singalong Junk", "Momma Miss America" / writer: "Singalong Junk", "Momma Miss America" | |
| The Neon Palace | 1971 | writer: "A Day in the Life" | |
| Memòries de la tele | | TV Series writer - 3 episodes, 2007 - 2010 performer - 1 episode, 2008 | |
| El amor perjudica seriamente la salud | 1996 | writer: "Let It Be" | |
| UFO | 1971 | TV Series writer - 1 episode | |
| Live from Studio Five | | TV Series writer - 3 episodes, 2009 - 2010 performer - 2 episodes, 2009 - 2010 | |
| My Entire Life | 1996 | writer: "With a Little Help from My Friends" | |
| Mad Dogs & Englishmen | 1971 | Documentary writer: "She Came in Through the Bathroom Window", "Let It Be", "With a Little Help from My Friends" | |
| The 82nd Annual Academy Awards | 2010 | TV Special writer: "In My Life" - uncredited | |
| Oasis... There and Then | 1996 | Video writer: "I Am the Walrus" | |
| Big Hair Romp | 1971 | writer: "I Want to Hold Your Hand", "Strawberry Fields Forever", "Ob-La-Di, Ob-La-Da" - uncredited | |
| Bibliothèque Pascal | 2010 | writer: "Penny Lane" | |
| The Rolling Stones Rock and Roll Circus | 1996 | Documentary writer: "Yer Blues" | |
| Love Making U.S.A. | 1971 | writer: "Ob-La-Di, Ob-La-Da" - uncredited | |
| Greenberg | 2010 | performer: "Uncle Albert/Admiral Halsey" - as Paul / writer: "Uncle Albert/Admiral Halsey" - as Paul | |
| Sexy Sadie | 1996 | writer: "Sexy Sadie" - as McCartney | |
| Room for Rent | 1971 | writer: "Ob-La-Di, Ob-La-Da", "Blackbird" - uncredited | |
| Hope for Haiti Now: A Global Benefit for Earthquake Relief | 2010 | TV Movie documentary writer: "Let It Be" | |
| The Beatles Anthology | 1995-1996 | TV Mini-Series documentary writer - 2 episodes | |
| Sexual Therapist | 1971 | writer: "Hello Goodbye" - uncredited | |
| Hitchhiker Munchkins | 2009 | Short writer: "I'm Looking Through You" | |
| Oasis: Second Night Live at Knebworth Park | 1996 | Video writer: "I Am the Walrus" | |
| Snatched Women | 1971 | writer: "Hey Jude" - uncredited | |
| Did You Hear About the Morgans? | 2009 | performer: "Dance Tonight" / writer: "Dance Tonight", "We Can Work It Out" | |
| Oasis: Second Night Live at Maine Road | 1996 | Video writer: "I Am the Walrus" | |
| Elvis: That's the Way It Is | 1970 | Documentary writer: "Little Sister"/"Get Back" Medley | |
| The Royal Variety Performance 2009 | 2009 | TV Movie writer: "In My Life" | |
| The Rock | 1996 | writer: "World Without Love" | |
| Armchair Theatre | 1970 | TV Series writer - 1 episode | |
| The Amazing Race | 2009 | TV Series writer - 1 episode | |
| ER | 1995-1996 | TV Series writer - 3 episodes | |
| This Is Tom Jones | 1970 | TV Series documentary writer - 1 episode | |
| 50 años de | | TV Series writer - 2 episodes, 2009 performer - 1 episode, 2009 | |
| The Craft | 1996 | writer: "Tomorrow Never Knows" | |
| The Other Reg Varney | 1970 | TV Movie writer: "Got To Get You Into My Life" | |
| Por Toda Minha Vida | 2006-2009 | TV Series writer - 4 episodes | |
| Father Ted | 1996 | TV Series writer - 1 episode | |
| See You at Mao | 1970 | Documentary writer: "Hello, Goodbye" | |
| The Lovely Bones | 2009 | performer: "Another Day" 1969 / writer: "Another Day" 1969 - as Paul | |
| Oasis: (What's the Story?) - An MTV News Special | 1996 | TV Short documentary writer: "I Am the Walrus" | |
| Let It Be | 1970 | Documentary writer: "Two of Us", "Dig A Pony", "Across the Universe", "Maxwell's Silver Hammer", "Dig It", "Let It Be", "I've Got a Feeling", "One After 909", "Don't Let Me Down", "The Long and Winding Road", "Get Back" | |
| Unió musical da Capo | 2009 | TV Series writer - 1 episode | |
| As Time Goes By | 1996 | TV Series writer - 1 episode | |
| The Strawberry Statement | 1970 | writer: "Give Peace a Chance" | |
| All You Need is Love - Meine Schwiegertochter ist ein Mann | 2009 | TV Movie writer: "All You Need Is Love" | |
| From the Beatles to Oasis: Forty Years of Granada Pop | 1996 | TV Movie writer: "I Want to Hold Your Hand" | |
| The Kraft Music Hall | 1970 | TV Series writer - 1 episode | |
| Everybody's Fine | 2009 | performer: "I Want to Come Home" / writer: "I Want to Come Home" | |
| Oasis: First Night Live at Maine Road | 1996 | Video writer: "I Am the Walrus" | |
| Woodstock | 1970 | Documentary writer: "With A Little Help From My Friends" | |
| Peter Kay's Animated All Star Band: The Official BBC Children in Need Medley | 2009 | Video short writer: "Hey Jude" - as McCartney | |
| You Can't Do That! The Making of 'A Hard Day's Night' | 1995 | Video documentary writer: "A Hard Day's Night" 1964, "You Can't Do That" 1964, "This Boy Ringo's Theme" 1963, "I Should Have Known Better" 1964, "Tell Me Why" 1964, If I Fell" 1964, "I'm Happy Just to Dance with You" 1964, "And I Love Her" 1964, "Can't Buy Me Love" 1964 - uncredited | |
| Jimmy Durante Presents the Lennon Sisters | 1970 | TV Series writer - 1 episode | |
| Stealing Time | 2009 | writer: "Golden Slumbers", "Carry That Weight", "The End" | |
| Oasis: First Night Live at Earls Court | 1995 | Video writer: "I Am the Walrus" | |
| Movin' | 1970 | TV Movie writer: "Hey Jude", "Come Together" | |
| Flashforward | 2009 | TV Series writer - 1 episode | |
| Home Improvement | 1995 | TV Series writer - 1 episode | |
| NBC Experiment in Television | 1970 | TV Series writer - 1 episode | |
| Nowhere Boy | 2009 | writer: "Hello Little Girl", "In Spite of All the Danger" | |
| Hootie & the Blowfish: Summer Camp with Trucks | 1995 | Video documentary writer: "The Ballad of John and Yoko" | |
| The Ed Sullivan Show | | TV Series writer - 6 episodes, 1964 - 1970 performer - 4 episodes, 1964 - 1965 lyrics - 1 episode, 1965 music - 1 episode, 1965 | |
| The Simpsons | | TV Series writer - 6 episodes, 1994 - 2009 performer - 2 episodes, 1995 - 2009 | |
| The State's 43rd Annual All-Star Halloween Special | 1995 | TV Movie writer: "Let it Be" | |
| Petticoat Junction | 1964-1970 | TV Series writer - 2 episodes | |
| The Choir: Unsung Town | | TV Mini-Series lyrics - 1 episode, 2009 music - 1 episode, 2009 | |
| Help! War Child | 1995 | TV Movie writer: "Come Together" | |
| Pop Go the Sixties! | 1969 | TV Movie writer: "Ob-La-Di-Ob-La-Da", "I Feel Fine", "Help" | |
| ...Sings The Beatles | 2009 | TV Movie documentary performer: "Lady Madonna" / writer: "Can't Buy Me Love", "If I Fell", "Day Tripper/Ticket to Ride", "With a Little Help from My Friends", "Help!", "Hey Jude", "Sgt. Peppers Lonely Hearts Club Band", "Norwegian Wood", "She's a Woman", "I Saw Her Standing There", "Yesterday", "Dear Prudence", "Back in the USSR", "Strawberry Fields Forever", "I Am the Walrus", "Lady Madonna" | |
| The Smokin' Mojo Filters: Come Together | 1995 | Video short writer: "Come Together" | |
| The Magic Christian | 1969 | writer: "Come and Get It" | |
| The Beatles: Rock Band | 2009 | Video Game lyrics: "A Day in the Life", "A Hard Day's Night", "Abbey Road Medley", "All You Need is Love", "And Your Bird Can Sing", "Back in the U.S.S.R.", "Because", "Being For the Benefit of Mr. Kite", "Birthday", "Boys", "Can't Buy Me Love", "Come Together", "Day Tripper", "Dear Prudence", "Dig A Pony", "Do You Want To Know A Secret", "Don't Let Me Down", "Drive My Car", "Eight Days A Week", "Fixing A Hole", "Get Back", "Getting Better", "Girl", "Golden Slumbers/Carry That Weight/The End", " | |
| Oasis: Live by the Sea | 1995 | Video writer: "I Am the Walrus" | |
| Music Scene | 1969 | TV Series writer - 1 episode | |
| The Tonight Show with Conan O'Brien | 2009 | TV Series writer - 1 episode | |
| British Men Behaving Badly | 1995 | TV Series writer - 1 episode | |
| Playboy After Dark | 1969 | TV Series writer - 1 episode | |
| The Beatles on Record | 2009 | TV Movie documentary writer: "I Am the Walrus", "She Loves You", "A Hard Day's Night", "Ticket to Ride", "Let It Be" | |
| Beverly Hills, 90210 | 1995 | TV Series writer - 1 episode | |
| Les Français écrivent aux Shadoks | 1969 | TV Series documentary short writer - 1 episode | |
| Der Mann auf der Brücke | 2009 | TV Movie writer: "I am the walrus" | |
| Bye Bye Love | 1995 | writer: "I Will" | |
| The Power Game | 1966-1969 | TV Series writer - 2 episodes | |
| Cheap Trick: Sgt. Pepper Live | 2009 | Video writer: "Sgt. Pepper's Lonely Hearts Club Band", "With a Little Help from My Friends", "Lucy in the Sky with Diamonds", "Getting Better", "Fixing a Hole", "She's Leaving Home", "Being for the Benefit of Mr. Kite!", "When I'm Sixty-Four", "Lovely Rita", "Good Morning Good Morning", "Sgt. Pepper's Lonely Hearts Club Band Reprise", "A Day in the Life", "Medley: Golden Slumbers/Carry That Weight/The End" | |
| Houseguest | 1995 | writer: "Michelle" | |
| Love Love Love | 1968 | Short writer: "All You Need is Love" | |
| Funny People | 2009 | performer: "Great Day", "In Private" / writer: "Great Day", "In Private" | |
| Cybill | 1995 | TV Series writer - 1 episode | |
| The Movie Orgy | 1968 | Documentary writer: "She Loves You" | |
| Entourage | 2009 | TV Series performer - 1 episode | |
| With... | 1994 | TV Series documentary writer - 1 episode | |
| The Ann-Margret Show | 1968 | TV Special writer: "With a Little Help from My Friends" - uncredited | |
| Oasis @ Melt! | 2009 | TV Movie writer: "I Am the Walrus" - uncredited | |
| Love Affair | 1994 | writer: "I Will" | |
| Omnibus | 1968 | TV Series documentary writer - 1 episode | |
| Imagine That | 2009 | writer: "Got to Get You into My Life", "All You Need Is Love", "Nowhere Man" | |
| Takin' Over the Asylum | 1994 | TV Mini-Series writer - 3 episodes | |
| The Bob Hope Show | 1968 | TV Series writer - 1 episode | |
Composer
| Title | Year | Status | Character |
| --- | --- | --- | --- |
| Paul McCartney: Early Days | 2014 | Video short | |
| Hope for the Future | 2014 | Short | |
| Paul McCartney: Queenie Eye | 2013 | Video short | |
| Pure McCartney | 2013 | original music by | |
| Catch LJ Live! | 2013 | Video original music by | |
| Jet | 2012 | Video short | |
| To the Arctic 3D | 2012 | Documentary | |
| Snow Angels | 2003 | Documentary | |
| Tuesday | 2001 | Short | |
| Standing Stone | 1997 | TV Movie | |
| Ballad of the Skeletons | 1997 | Short | |
| Flowers in the Dirt | 1997 | Short | |
| Sól, sól skín á mig... | 1996 | Short | |
| The Beatles: Free as a Bird | 1995 | Video short | |
| Daumier's Law | 1992 | Short | |
| Great Performances | 1991 | TV Series 1 episode | |
| Ghosts of the Past | 1991 | TV Movie documentary | |
| From Rio to Liverpool | 1990 | TV Movie documentary | |
| Put It There | 1989 | TV Movie | |
| McCartney | 1986 | TV Movie | |
| A Portrait Special | 1986 | Video | |
| Blankit's First Show | 1985 | TV Movie | |
| Rupert and the Frog Song | 1985 | Short | |
| Paul McCartney: Take It Away | 1982 | TV Movie | |
| The Cooler | 1982 | Short | |
| Back to the Egg | 1981 | TV Movie | |
| Seaside Woman | 1980 | Short | |
| Rockshow | 1980 | Documentary | |
| Rockestra | 1979 | Documentary short | |
| The Oriental Nightfish | 1978 | Short | |
| Empty Hand | 1977 | Documentary short | |
| Wings Live in Melbourne | 1975 | TV Special | |
| One Hand Clapping | 1974 | Documentary | |
| James Paul McCartney | 1973 | TV Movie | |
| Thingumybob | 1968 | TV Series | |
| Magical Mystery Tour | 1967 | TV Movie uncredited | |
| Girl | 1967 | Short | |
| The Family Way | 1966 | | |
| ...und dann bye bye | 1966 | Short archive footage | |
| The Music of Lennon & McCartney | 1965 | TV Special documentary | |
| Help! | 1965 | uncredited | |
| Mods and Rockers | 1965 | Short | |
| The Beatles Come to Town | 1963 | Documentary short | |
| The Mersey Sound | 1963 | TV Movie documentary | |
Music Department
| Title | Year | Status | Character |
| --- | --- | --- | --- |
| Torres Quevedo: Vol. 2 | 2016 | Documentary acoustic guitar - uncredited / bass - uncredited / electric guitar - uncredited / lead vocals - uncredited / musician - uncredited / piano - uncredited / singer - uncredited / ukelele - uncredited | |
| Happiness Is a Warm Gun | 2015 | performer: theme song | |
| Destiny | 2014 | Video Game composer: additional music | |
| L'écume des jours | 2013 | musician: bass | |
| The Beatles: Rock Band | 2009 | Video Game musician: guitar / songwriter | |
| Paul McCartney: Ecce Cor Meum - Live at The Royal Albert Hall | 2008 | TV Special music by | |
| The Rebel Billionaire: Branson's Quest for the Best | | TV Series composer - 8 episodes, 2004 - 2005 song performer - 1 episode, 2004 | |
| Flowers in the Dirt | 1997 | Short composer: theme music | |
| Daumier's Law | 1992 | Short music producer | |
| Jimi Plays Monterey | 1986 | Documentary composer: song "Sgt. Pepper's Lonely Hearts Club Band" | |
| Give My Regards to Broad Street | 1984 | composer: cue "Eleanor's Dream" / music arranger | |
| Seaside Woman | 1980 | Short musician | |
| Sgt. Pepper's Lonely Hearts Club Band | 1978 | playback singer | |
| Filmregény - Három növér | 1978 | music | |
| The Zoo Gang | 1974 | TV Series composer - 6 episodes | |
| Tommy Tulpe | 1970 | TV Series composer - 1 episode | |
| Yellow Submarine | 1968 | song | |
| The Family Way | 1966 | musician | |
| Help! | 1965 | songs by | |
| A Hard Day's Night | 1964 | songs by | |
Actor
| Title | Year | Status | Character |
| --- | --- | --- | --- |
| Pirates of the Caribbean: Dead Men Tell No Tales | 2017 | post-production | |
| The Peter Austin Noto Show | 2016 | TV Series | Photo still |
| BoJack Horseman | 2015 | TV Series | Sir Paul McCartney |
| FourFiveSeconds | 2015 | Video short | |
| Paul McCartney: Queenie Eye | 2013 | Video short | Paul McCartney |
| Howard Stern on Demand | 2013 | TV Series | |
| Paul McCartney: My Valentine | 2012 | Video short | Paul McCartney (voice) |
| 30 Rock | 2012 | TV Series | Paul McCartney (East Coast only) |
| Al's Brain in 3-D | 2009 | Short | Man on the Street |
| Britain's Got the Pop Factor... and Possibly a New Celebrity Jesus Christ Soapstar Superstar Strictly on Ice | 2008 | TV Movie | Paul McCartney |
| Saturday Night Live | 2006 | TV Series | Paul Simon |
| The Best of Ringo Starr & His All Starr Band So Far... | 2001 | Video | Narrator |
| Tuesday | 2001 | Short voice | |
| Tropic Island Hum | 1997 | Short | Wirral / Froggo / Bison / ... (voice) |
| The Simpsons | 1995 | TV Series | Paul McCartney |
| Movin' On | 1993 | TV Movie | |
| The Power of Music | 1988 | TV Movie | |
| Eat the Rich | 1987 | | Banquet Guest |
| Rupert and the Frog Song | 1985 | Short | Rupert / Edward / Bill / ... (voice) |
| Give My Regards to Broad Street | 1984 | | Paul |
| Paul McCartney: Take It Away | 1982 | TV Movie | Singer |
| The Cooler | 1982 | Short | Cowboy |
| Back to the Egg | 1981 | TV Movie | |
| Yellow Submarine | 1968 | | Paul (uncredited) |
| David Frost Presents | 1968 | TV Series | |
| Magical Mystery Tour | 1967 | TV Movie | Paul Major McCartney Brown Nosed Magician (uncredited) |
| Help! | 1965 | | Paul (as The Beatles) |
| A Hard Day's Night | 1964 | | Paul |
Producer
| Title | Year | Status | Character |
| --- | --- | --- | --- |
| Paul McCartney: Early Days | 2014 | Video short executive producer / producer | |
| Hope for the Future | 2014 | Short executive producer | |
| 12-12-12 | 2013 | Documentary executive producer | |
| The Love We Make | 2011 | TV Movie documentary executive producer | |
| The McCartney Years | 2007 | Video documentary executive producer | |
| Great Performances | 2006 | TV Series executive producer - 1 episode | |
| Between Chaos and Creation | 2005 | Video documentary short executive producer | |
| Paul McCartney Live in St. Petersburg | 2003 | TV Movie documentary executive producer | |
| Back in the U.S. | 2002 | TV Special documentary executive producer | |
| Tuesday | 2001 | Short executive producer | |
| Wide Prairie | 1998 | Short producer | |
| Standing Stone | 1997 | TV Movie executive producer | |
| Tropic Island Hum | 1997 | Short executive producer | |
| Grateful Dead | 1995 | Documentary short producer | |
| Daumier's Law | 1992 | Short executive producer | |
| Rupert and the Frog Song | 1985 | Short executive producer | |
| Arena | 1985 | TV Series documentary producer - 1 episode | |
| Give My Regards to Broad Street | 1984 | producer | |
| The Cooler | 1982 | Short executive producer | |
| Rockestra | 1979 | Documentary short producer | |
| Empty Hand | 1977 | Documentary short producer | |
| Let It Be | 1970 | Documentary executive producer - as The Beatles | |
| Magical Mystery Tour | 1967 | TV Movie producer - uncredited | |
Writer
| Title | Year | Status | Character |
| --- | --- | --- | --- |
| Paul McCartney VR | 2014 | Short | |
| Minnesota Beatles Project: Fixing a Hole | 2011 | Video short | |
| Shadow Cycle | 2000 | Short | |
| Tropic Island Hum | 1997 | Short story and screenplay | |
| Daumier's Law | 1992 | Short idea | |
| Rupert and the Frog Song | 1985 | Short | |
| Give My Regards to Broad Street | 1984 | screenplay | |
| Magical Mystery Tour | 1967 | TV Movie idea - uncredited | |
Director
| Title | Year | Status | Character |
| --- | --- | --- | --- |
| A Very Lovely Party | 2013 | Video documentary short uncredited | |
| Paul McCartney: My Valentine | 2012 | Video short | |
| Paul McCartney: Good Evening New York City | 2009 | TV Special | |
| Grateful Dead | 1995 | Documentary short | |
| Pinocchio Pipenose Householddilemma | 1994 | Video short | |
| Rockshow | 1980 | Documentary uncredited | |
| Magical Mystery Tour | 1967 | TV Movie as The Beatles | |
Miscellaneous
| Title | Year | Status | Character |
| --- | --- | --- | --- |
| The Beatles Anthology | 1995 | TV Mini-Series documentary archive material provider - 2 episodes | |
Thanks
| Title | Year | Status | Character |
| --- | --- | --- | --- |
| Cook & Banks | 2015 | very special thanks | |
| L'écume des jours | 2013 | thanks | |
| Mr Blue Sky: The Story of Jeff Lynne & ELO | 2012 | TV Movie documentary special thanks | |
| 30 Rock | 2012 | TV Series thanks - 1 episode | |
| The Music Never Stopped | 2011 | special thanks | |
| Hometown Glory | 2010 | Documentary very special thanks | |
| The Beatles: Rock Band | 2009 | Video Game very special thanks | |
| Across the Universe | 2007 | very special thanks | |
| Leather Forever | 2004 | Video very special thanks | |
| The In-Laws | 2003/I | the producers wish to thank | |
| V.I.P. | 2000 | TV Series special thanks - 1 episode | |
| The Beatles Anthology | | TV Mini-Series documentary archive material courtesy of - 1 episode, 1995 photographic archive material courtesy of - 1 episode, 1995 | |
| The Killing Fields | 1984 | thanks | |
| Yesterday the Beatles | 1978 | Short very special thanks | |
Self
| Title | Year | Status | Character |
| --- | --- | --- | --- |
| The Bridge School Concerts - 25th Anniversary Edition | 2011 | Video | Himself |
| Midi-Première | 1975 | TV Series | Himself |
| Breakfast | 2011 | TV Series | Himself - Musician |
| One Hand Clapping | 1974 | Documentary | Himself |
| The Love We Make | 2011 | TV Movie documentary | Himself |
| Disney Time | 1973 | TV Movie | Himself - Co-Host |
| When Pop Culture Saved America: A 9-11 Story | 2011 | TV Movie documentary | Himself |
| James Paul McCartney | 1973 | TV Movie | Himself |
| George Harrison: Living in the Material World | 2011 | Documentary | Himself |
| Die Drehscheibe | 1972 | TV Series | Singer |
| Annie Nightingale: Bird on the Wireless | 2011 | TV Movie documentary | Himself |
| The Basil Brush Show | 1972 | TV Series | Himself |
| Great Lives | 2011 | TV Series documentary | Himself |
| Okidoki | 1971 | TV Series | Himself |
| Lady Gaga Presents: The Monster Ball Tour at Madison Square Garden | 2011 | TV Movie documentary | Himself - Audience (uncredited) |
| The Lovers | 1970 | TV Series | Himself (in photo) |
| God Bless Ozzy Osbourne | 2011 | Documentary | Himself |
| Let It Be | 1970 | Documentary | Himself (The Beatles) (uncredited) |
| The Kennedy Center Honors: A Celebration of the Performing Arts | 2010 | TV Special | Himself |
| NBC Experiment in Television | 1970 | TV Series | Himself |
| Bastidores | 2010 | TV Series | Himself |
| Schlag auf Schlager | 1970 | TV Movie | Himself (as The Beatles) |
| Bee Gees: In Our Own Time | 2010 | TV Movie | Himself |
| Will the Real Mr Sellers.....? | 1969 | TV Movie documentary | Himself |
| Larry King Live | 2001-2010 | TV Series | Himself |
| Float Like a Butterfly, Sting Like a Bee | 1969 | Documentary | Himself |
| Entertainment Tonight | 1994-2010 | TV Series | Himself |
| The Stones in the Park | 1969 | Documentary | Himself |
| The Library of Congress Gershwin Prize for Popular Song: In Performance at the White House - Paul McCartney | 2010 | TV Special documentary | |
| David Frost Presents | 1969 | TV Series | Himself |
| Geschichten über die Beatles - Notizen zu einem Phänomen | 2010 | TV Movie documentary | Himself |
| The David Frost Show | 1969 | TV Series | Himself |
| Isle of Wight Festival 2010: Live | 2010 | TV Special | Himself |
| The Beatles Mod Odyssey | 1968 | Documentary short | Himself |
| Video Killed the Radio Star | 2010 | TV Series documentary | Himself |
| Omnibus | 1968 | TV Series documentary | Himself |
| The Last Play at Shea | 2010 | Documentary | Himself |
| Magpie | 1968 | TV Series documentary | Himself |
| David Wants to Fly | 2010 | Documentary | Himself |
| Frost on Sunday | 1968 | TV Series | Himself |
| The 67th Annual Golden Globe Awards | 2010 | TV Special | Himself - Presenter: Best Animated Feature |
| Dee Time | 1968 | TV Series | Himself |
| 15th Annual Critics' Choice Movie Awards | 2010 | TV Special | Himself |
| The Frost Programme | 1967 | TV Series | Himself |
| From Wight to Wight | 2010 | Documentary | Himself - interviewee |
| Our World | 1967 | TV Movie documentary | Himself (United Kingdom segment) |
| The X Factor | 2009 | TV Series | Himself - Special Guest |
| Damals in Hamburg - The Beatles | 1967 | TV Movie documentary | Himself |
| Rock and Roll Hall of Fame Live | 2009 | TV Movie | Himself |
| Die Beatles und Ausschnitte aus dem Rahmenprogramm ihrer Deutschlandtournee | 1966 | TV Movie | Himself (as The Beatles) |
| Paul McCartney: Good Evening New York City | 2009 | TV Special | Himself |
| The Beatles in Japan | 1966 | TV Movie | Himself |
| Children in Need Rocks the Royal Albert Hall | 2009 | TV Movie documentary | Himself - Performer |
| Thank Your Lucky Stars | 1963-1966 | TV Series | Himself |
| Kult am Sonntag | 2009 | TV Series | Himself |
| Reflections on Love | 1966 | Short | Himself (as The Beatles) |
| Rock and Roll Hall of Fame Live: Light My Fire | 2009 | Video | Himself |
| The Beatles at Shea Stadium | 1966 | TV Movie documentary | Himself (The Beatles) |
| Rock and Roll Hall of Fame Live: Whole Lotta Shakin' | 2009 | Video | Himself |
| Helicopter Canada | 1966 | Documentary | Himself (arrives in Toronto) (uncredited) |
| How the Beatles Rocked the Kremlin | 2009 | TV Movie documentary | Himself |
| The Music of Lennon & McCartney | 1965 | TV Special documentary | Himself |
| Late Show with David Letterman | 2009 | TV Series | Himself |
| Blackpool Night Out | 1965 | TV Series | Himself |
| Brüno | 2009 | | Himself (uncredited) |
| The Best on Record | 1965 | TV Special | Himself |
| E3 Xbox Media Briefing | 2009 | TV Movie | Himself |
| New Musical Express Poll Winners' Concert | 1965 | TV Movie documentary | Himself (as The Beatles) |
| All You Need Is Klaus | 2009 | Documentary | Himself |
| What's Happening! The Beatles in the U.S.A. | 1964 | TV Movie documentary | Himself |
| Legends | 2009 | TV Series documentary | Himself |
| Ready, Steady, Go! | 1963-1964 | TV Series | Himself |
| The 51st Annual Grammy Awards | 2009 | TV Special | Himself - Performer |
| Scene at 6:30 | 1963-1964 | TV Series | Himself |
| School of Thought | 2008 | Documentary short | Himself |
| The Beatles Sing for Shell | 1964 | TV Movie | Himself (as The Beatles) |
| BBC Electric Proms | 2008 | TV Series | Himself |
| The Beatles in Nederland | 1964 | TV Movie | Himself - Musician (as The Beatles) |
| MTV Europe Music Awards 2008 | 2008 | TV Special | Himself - Winner |
| The Beatles in Australia | 1964 | Documentary | Himself |
| Kings of Rock 'n' Roll | 2008 | TV Movie documentary | Himself |
| Around the Beatles | 1964 | TV Movie | Himself / Pyramus |
| Tribute This! | 2008 | Documentary | Himself |
| New Musical Express Poll Winners' Concert | 1964 | TV Movie documentary | Himself (as The Beatles) |
| Paul McCartney: Live in Kiev | 2008 | TV Movie | Himself - Musician |
| Grandstand | 1964 | TV Series | Himself |
| All Together Now | 2008 | Documentary | Himself |
| The Beatles Come to Town | 1963 | Documentary short | Himself |
| Brit Awards 2008 | 2008 | TV Special | Himself - Performer |
| It's the Beatles! | 1963 | TV Movie | Himself |
| Paul McCartney: Ecce Cor Meum - Live at The Royal Albert Hall | 2008 | TV Special | Himself |
| Juke Box Jury | 1963 | TV Series | Himself - Panellist |
| The Power of Their Song: The Untold Story of Latin America's New Song Movement | 2008 | Documentary | Himself |
| Drop In | 1963 | TV Series | Himself - Performer |
| Biography | 2008 | TV Series documentary | Himself (photo) |
| Val Parnell's Sunday Night at the London Palladium | 1963 | TV Series | Himself |
| Jools's Hootenanny | 2007-2008 | TV Series | Himself |
| The Mersey Sound | 1963 | TV Movie documentary | Himself |
| It Was 50 Years Ago Today | 2007 | TV Movie documentary | Himself |
| People and Places | 1962 | TV Series | Himself |
| Not in My Name | 2007 | Video documentary short | Himself |
| Tuesday Rendezvous | 1962 | TV Series | Himself |
| The McCartney Years | 2007 | Video documentary | Various |
| The Bare Necessities: The Making of 'The Jungle Book' | 2007 | Video documentary short | Himself - Voice of Vulture |
| Elvis: Viva Las Vegas | 2007 | TV Movie documentary | Himself |
| The Beatles Larry King Live | 2007 | TV Movie | Himself |
| Eigo de shabera-night | 2007 | TV Series | Himself |
| Charlie Gracie Fabulous | 2007 | Documentary voice | |
| Later... With Jools Holland | 1999-2007 | TV Series | Himself |
| Gomorron | 2007 | TV Series | Himself - Beatles 40 år'Sgt. Pepper's Lonely Hearts Club Band' |
| Good Morning America | 2007 | TV Series | Himself |
| Happy Birthday Elton! From Madison Square Garden, New York | 2007 | TV Movie | Himself |
| Imagine | 2006 | TV Series documentary | Himself |
| 20 heures le journal | 2006 | TV Series | Himself |
| Paul McCartney: The Space Within Us | 2006 | TV Movie | Himself |
| Tony Bennett: Duets - The Making of an American Classic | 2006 | Video | Himself |
| Forbes Celebrity 100: Who Made Bank? | 2006 | TV Movie | Himself |
| VH1: All Access | 2006 | TV Series | Himself |
| The 48th Annual Grammy Awards | 2006 | TV Special | Himself - Performer |
| Today | 2006 | TV Series | Himself |
| Live 8: A Bittersweet Symphony | 2005 | TV Movie documentary | Himself |
| Live 8: Twenty Years Ago Today | 2005 | TV Movie documentary | Himself |
| Parkinson | 1999-2005 | TV Series | Himself |
| Children in Need | 2005 | TV Series | Himself |
| Corazón de... | 2005 | TV Series | Himself |
| Ellen: The Ellen DeGeneres Show | 2005 | TV Series | Himself |
| HARDtalk Extra | 2005 | TV Series | Himself |
| MTV Europe Music Awards 2005 | 2005 | TV Special | Himself - In Video Clip on Bob Geldof |
| Between Chaos and Creation | 2005 | Video documentary short | Himself |
| Live 8 | 2005 | TV Special documentary | Himself |
| Live 8: A Worldwide Concert Event Presented by Nokia | 2005 | TV Special | Himself |
| Live Aid Remembered | 2005 | TV Movie documentary | Himself |
| Behind the Curtain: Memories from Red Square | 2005 | Video documentary short | Himself |
| Ivor Cutler: Looking for Truth with a Pin | 2005 | TV Movie documentary | Himself |
| The Beatles: Love Me Do | 2005 | Video | Himself |
| Fox NFL Sunday | 2005 | TV Series | Himself |
| Super Bowl XXXIX | 2005 | TV Special | Himself - Halftime Performer |
| Super Bowl XXXIX Halftime Show | 2005 | TV Movie | |
| The Beatles with Tony Sheridan | 2004 | Video documentary | Himself |
| Las Vegas | 2004 | TV Series | Himself |
| Beautiful Dreamer: Brian Wilson and the Story of 'Smile' | 2004 | TV Movie documentary | Himself |
| Glastonbury 2004 | 2004 | TV Series | Himself |
| A-studio | 2004 | TV Series | Himself - Interviewee |
| The 46th Annual Grammy Awards | 2004 | TV Special | Himself |
| NME Awards 2004 | 2004 | TV Movie | Himself |
| The Solo Years: Paul McCartney | 2004 | Video short | Himself |
| Paul McCartney Live in St. Petersburg | 2003 | TV Movie documentary | Band Members |
| Parken | 2003 | TV Series documentary | Himself |
| Strangers in the Night: The Bert Kaempfert Story | 2003 | TV Movie documentary | Himself |
| Concert for George | 2003 | Video documentary | Himself |
| Fame Academy | 2003 | TV Series | Himself - Guest Performer |
| Paul McCartney in Red Square | 2003 | TV Special documentary | Band Members |
| Mayor of the Sunset Strip | 2003 | Documentary | Himself |
| Brian Wilson on Tour | 2003 | Video documentary | Himself |
| Pride of Britain Awards 2003 | 2003 | TV Special | |
| The Jubilee Girl | 2002 | TV Movie | Himself |
| VH1 Big in 2002 Awards | 2002 | TV Special | Himself |
| Back in the U.S. | 2002 | TV Special documentary | Band Members |
| The 2002 Annual United Nations Association Global Leadership Awards | 2002 | TV Special | Himself |
| Britain's Brilliant Prodigies | 2002 | TV Special | Himself - Presenter |
| Party at the Palace: The Queen's Concerts, Buckingham Palace | 2002 | TV Movie documentary | Himself - Performer (as Sir Paul McCartney) |
| The Tonight Show with Jay Leno | 2002 | TV Series | Himself |
| The 74th Annual Academy Awards | 2002 | TV Special | Himself - Performer: 'Vanilla Sky' & Nominee: Best Original Song |
| Leute heute | 2002 | TV Series documentary | Himself |
| Wetten, dass..? | 1987-2001 | TV Series | Himself |
| Nobel Peace Prize Concert | 2001 | TV Special documentary | Himself |
| 2001 Top of the Pops Awards | 2001 | TV Special | Himself - Winner, Hall of Fame Award |
| George Harrison - Der sanfte Beatle | 2001 | TV Short documentary | Himself |
| Operación triunfo | 2001 | TV Series | Himself |
| CD:UK | 2001 | TV Series | Himself |
| Friday Night with Jonathan Ross | 2001 | TV Series | Himself |
| Top of the Pops | 1964-2001 | TV Series | Himself |
| Howard Stern | 2001 | TV Series | Himself |
| 2001 World Awards | 2001 | TV Special | Himself |
| The Concert for New York City | 2001 | TV Special documentary | Performers |
| Top of the Pops 2 | 2001 | TV Series | Himself |
| Wingspan | 2001 | TV Movie documentary | Himself |
| Stars and Their Lives | 2000 | TV Series | Himself |
| VH1/Vogue Fashion Awards | 2000 | TV Special documentary | Himself |
| Newsnight | 2000 | TV Series | Himself |
| Musikbutikken | 2000 | TV Series | Himself |
| V.I.P. | 2000 | TV Series | Himself |
| Tina Turner: Celebrate Live 1999 | 1999 | Video documentary | Himself |
| Paul McCartney: Live at the Cavern Club | 1999 | TV Special | Himself |
| 100 Jahre - Der Countdown | 1999 | TV Series documentary | Himself |
| The National Lottery | 1999 | TV Series | Himself |
| MTV Video Music Awards 1999 | 1999 | TV Special | Himself |
| Here, There and Everywhere: a Concert for Linda | 1999 | TV Special documentary | Himself |
| Power Vision - Pop Galerie | 1999 | TV Series documentary | Himself |
| Take the Challenge: Live the Dream | 1999 | Video documentary | Himself |
| Spike Night | 1998 | TV Series | Himself |
| Christopher Reeve: A Celebration of Hope | 1998 | TV Movie documentary | Himself |
| The Rhythm of Life | 1997-1998 | TV Series documentary | Himself |
| The Abbey Road Story | 1998 | TV Movie documentary | Himself |
| Paul McCartney: In the World Tonight | 1997 | Video documentary | Himself |
| Music for Montserrat | 1997 | TV Special documentary | Himself |
| Standing Stone | 1997 | TV Movie | Himself |
| The Oprah Winfrey Show | 1997 | TV Series | Himself |
| Brit Girls | 1997 | TV Series documentary | Himself |
| Late Night with Conan O'Brien | 1997 | TV Series | Himself |
| TFI Friday | 1997 | TV Series | Himself |
| Feed Your Head | 1997 | Documentary short | Himself |
| Beatles Diary | 1996 | Video documentary | Himself |
| Strange But True? | 1996 | TV Series | Himself |
| The Beatles Anthology | 1995-1996 | TV Mini-Series documentary | Himself / Himself - The Beatles |
| Devour the Earth | 1995 | Documentary short | Himself |
| Queen: Champions of the World | 1995 | Documentary | Himself |
| You Can't Do That! The Making of 'A Hard Day's Night' | 1995 | Video documentary | Himself (voice) |
| In Search of James Bond with Jonathan Ross | 1995 | TV Movie documentary | A Beatle |
| Help! War Child | 1995 | TV Movie | Himself |
| The Smokin' Mojo Filters: Come Together | 1995 | Video short | Himself |
| R.A.D.D.: Drive My Car | 1994 | TV Short | Himself - Musician |
| The 21st Annual American Music Awards | 1994 | TV Special | Himself |
| Cilla's Celebration | 1993 | TV Movie documentary | Himself |
| Paul McCartney Live in the New World | 1993 | TV Special | Himself |
| John & Leeza from Hollywood | 1993 | TV Series | Himself |
| Bill Monroe: Father of Bluegrass Music | 1993 | TV Movie documentary | Himself |
| Paul McCartney: Up Close | 1993 | TV Movie documentary | |
| Paul Is Live: In Concert on the New World Tour | 1993 | Video | Himself (Bassist, Guitarist) |
| The South Bank Show | 1978-1992 | TV Series documentary | Himself |
| The Beatles Budokan Concert | 1992 | Video | Himself |
| U | 1991 | TV Series | Himself |
| Ray Charles: 50 Years in Music | 1991 | TV Special documentary | Himself |
| Ghosts of the Past | 1991 | TV Movie documentary | |
| Get Back | 1991 | Documentary | Himself / bass / guitar / ... |
| Queen: The Days of Our Lives | 1991 | TV Movie documentary | Himself |
| Unplugged | 1991 | TV Series documentary | Himself |
| Good Morning Britain | 1984-1991 | TV Series | Himself |
| The Beatles: The First U.S. Visit | 1991 | Video documentary | Himself |
| Live at Knebworth | 1990 | Video documentary | Himself |
| From Rio to Liverpool | 1990 | TV Movie documentary | |
| Going Live! | 1987-1990 | TV Series | Himself |
| Wogan | 1986-1990 | TV Series | Himself |
| 1990 Billboard Music Awards | 1990 | TV Special | Himself |
| Skvaller | 1990 | TV Series | Himself - Guest |
| Knebworth '90: The Event | 1990 | TV Movie | Himself |
| Pero ¿esto qué es? | 1989-1990 | TV Series | Himself - Musical Guest |
| CBS This Morning | 1990 | TV Series | Himself |
| The 32nd Annual Grammy Awards | 1990 | TV Special | Himself |
| Famous Last Words | 1990 | TV Series documentary | Himself |
| Jul med Paul McCartney | 1990 | TV Special documentary | Himself - Singer / Interviewee |
| How the Beatles Changed the World | 2017 | | Himself |
| The Crickets: My Love Is Bigger Than a Cadillac | 1989 | TV Movie documentary | |
| CBS News Sunday Morning | 2016 | TV Series documentary | Himself |
| After Hours | 1989 | TV Series | Himself |
| The Beatles: Eight Days a Week - The Touring Years | 2016 | Documentary | Himself |
| Big World Cafe | 1989 | TV Series | Himself |
| Torres Quevedo: Vol. 2 | 2016 | Documentary | Himself |
| Paul McCartney | 1989 | Documentary short | Himself |
| La Viola | 2016 | TV Series | Himself |
| The O-Zone | 1989 | TV Series | Himself |
| Some Mothers Do 'Ave 'Em | 2016 | TV Series | Himself |
| La luna | 1989 | TV Series | Himself |
| Sport Relief 2016 | 2016 | TV Movie | Himself |
| Put It There | 1989 | TV Movie | Himself |
| Soundbreaking: Stories from the Cutting Edge of Recorded Music | 2016 | TV Series documentary | Himself |
| Mensch Meier | 1989 | TV Series | Himself |
| Bang! The Bert Berns Story | 2016 | Documentary | Himself |
| Bread | 1988 | TV Series | Himself |
| Imagine John Lennon 75th Birthday Concert | 2015 | TV Movie | Himself - Musician |
| Def II | 1988 | TV Series | Himself |
| Saturday Night Live | 1980-2015 | TV Series | Himself - Musical Guest / Himself / Monty |
| Comic Relief | 1988 | TV Special | Himself |
| The Nation's Favourite Beatles Number One | 2015 | TV Movie | Himself |
| It Was 20 Years Ago Today | 1987 | Documentary | Himself |
| Get Back | 2015/I | Documentary | Himself |
| Rolling Stone Presents Twenty Years of Rock & Roll | 1987 | TV Movie documentary | Himself |
| Saturday Night Live: 40th Anniversary Special | 2015 | TV Special | Himself |
| Queen: Magic Years, Volume One - A Visual Anthology | 1987 | Documentary | Himself |
| The 57th Annual Grammy Awards | 2015 | TV Special | Himself - Performer |
| Queen: Magic Years, Volume Three - A Visual Anthology | 1987 | Documentary | Himself |
| Super Bowl XLIX | 2015 | TV Special | Himself - Audience Member |
| The Last Resort with Jonathan Ross | 1987 | TV Series | Himself |
| The Library of Congress: Gershwin Prize for Popular Song - Billy Joel | 2015 | TV Movie | Himself |
| The Royal Variety Show | 1986 | TV Special | |
| Paul McCartney: Early Days | 2014 | Video short | Himself |
| McCartney | 1986 | TV Movie | Himself |
| The Tonight Show Starring Jimmy Fallon | 2014 | TV Series | Himself |
| Breakfast Time | 1986 | TV Series | Himself |
| The Daily Show | 2014 | TV Series | Himself |
| The Prince's Trust Rock Gala: 10th Birthday | 1986 | TV Movie documentary | Himself - Performer |
| This Morning | 2014 | TV Series | Himself |
| The 13th Annual American Music Awards | 1986 | TV Special | Himself - via satellite |
| Today | 1982-2014 | TV Series | Himself / Himself - Guest |
| A Portrait Special | 1986 | Video | Himself |
| Hope for the Future | 2014 | Short | Himself - Hologram |
| This Is Your Life | 1974-1985 | TV Series documentary | Himself |
| CNN Newsroom | 2014 | TV Series | Himself |
| Saturday Superstore | 1985 | TV Series | Himself |
| The South Bank Show Originals | 2014 | TV Series documentary | Himself |
| The Noel Edmonds Late Late Breakfast Show | 1983-1985 | TV Series | Himself |
| Howard Stern Birthday Bash | 2014 | Video | Himself - Video Message |
| Live Aid | 1985 | TV Special documentary | Himself |
| Glen Campbell: I'll Be Me | 2014 | Documentary | Himself - Musician |
| exclusiv | 1985 | TV Series documentary | Himself |
| Glad All Over: The Dave Clark Five and Beyond | 2014 | TV Movie documentary | Himself |
| ViváMusica | 1985 | TV Series | Himself (1987) |
| Elvis Costello: Mystery Dance | 2014 | TV Movie | Himself |
| Paul McCartney: The Man, His Music, and His Movies | 1984 | TV Movie documentary | |
| The Night That Changed America: A Grammy Salute to the Beatles | 2014 | TV Special | Himself |
| Solid Gold | 1984 | TV Series | Himself |
| Super Bowl XLVIII | 2014 | TV Special | Himself - Audience Member |
| Evening Magazine | 1984 | TV Series | Himself |
| The 56th Annual Grammy Awards | 2014 | TV Special | Himself - Winner / Performer |
| Hour Magazine | 1984 | TV Series | Himself |
| Finding Fela! | 2014 | Documentary | Himself |
| The Tonight Show Starring Johnny Carson | 1968-1984 | TV Series | Himself |
| The Africa Express | 2013 | Documentary | Himself |
| Paul McCartney: Freeze Frame | 1984 | TV Movie | Himself |
| Paul McCartney: Something New | 2013 | TV Movie documentary | Himself |
| Aspel & Company | 1984 | TV Series | Himself |
| Songs | 2013 | TV Series | Himself |
| The 11th Annual American Music Awards | 1984 | TV Special | Himself |
| American Masters | 2001-2013 | TV Series documentary | Himself |
| This Week's Music | 1984 | TV Series | Musical Guest (1984) |
| 12-12-12 | 2013 | Documentary | Himself |
| An Orchestral Tribute to the Beatles | 1983 | Video documentary | Himself |
| The Graham Norton Show | 2013 | TV Series | Himself - Guest |
| Harty | 1983 | TV Series | Himself |
| Late Night with Jimmy Fallon | 2010-2013 | TV Series | Himself |
| Lou Rawls Parade of Stars | 1983 | TV Series | Himself |
| I Heart Radio Music Festival: Night One | 2013 | TV Movie | Himself |
| James Bond: The First 21 Years | 1983 | TV Movie documentary | Himself |
| I Heart Radio Music Festival: Night Two | 2013 | TV Movie | Himself |
| Rock for Kampughea | 1983 | TV Movie documentary | Himself |
| Jimmy Kimmel Live! | 2013 | TV Series | Himself - Guest and Musical guest |
| The Rupert Bear Story: A Tribute to Alfred Bestall | 1982 | TV Movie documentary | Himself |
| Outside Lands | 2013 | TV Movie documentary | |
| Fridays | 1982 | TV Series | Himself |
| The Colbert Report | 2009-2013 | TV Series | Himself - Guest / Himself |
| Let Poland Be Poland | 1982 | TV Movie documentary | Himself |
| Sound City | 2013 | Documentary | Himself |
| The Rolling Stones - Die ersten 20 Jahre | 1982 | TV Movie documentary | Himself |
| Paul McCartney's Live Kisses | 2012 | Documentary | Himself |
| Rockshow | 1980 | Documentary | Himself |
| Great Performances | 1991-2012 | TV Series | Himself / Himself - Musical Guest |
| Breaking Glass | 1980 | | Himself (unconfirmed, uncredited) |
| 12-12-12: The Concert for Sandy Relief | 2012 | TV Movie documentary | Himself - Performer |
| Billy Baxter Presents Diary of the Cannes Film Festival with Rex Reed | 1980 | TV Movie documentary | Himself |
| 60 Minutes | 2012 | TV Series documentary | Himself - Musician (segment "The New York City Ballet") |
| America's Top 10 | 1980 | TV Series | Himself |
| Arena | 1982-2012 | TV Series documentary | Himself |
| Les rendez-vous du dimanche | 1978-1980 | TV Series | Himself |
| Mr Blue Sky: The Story of Jeff Lynne & ELO | 2012 | TV Movie documentary | Himself |
| Rockestra | 1979 | Documentary short | Himself - Musician |
| London 2012 Olympic Opening Ceremony: Isles of Wonder | 2012 | TV Special | Himself |
| Saturday Shake Up | 1979 | TV Series | Himself |
| XXX Summer Olympics Opening Ceremony | 2012 | TV Movie | Himself - Performer |
| Tomorrow Coast to Coast | 1979 | TV Series | Himself |
| Beatles: Their Golden Age | 2012 | Documentary | Himself |
| The Midnight Special | 1975-1979 | TV Series | Himself |
| The Diamond Jubilee Concert | 2012 | TV Special | Himself - Performer |
| Tiswas | 1979 | TV Series | Himself |
| Ramming: The Album Story | 2012 | Video documentary short | Himself |
| 20/20 | 1979 | TV Series documentary | Himself |
| The Beatles: The Lost Concert | 2012 | Documentary | Himself |
| Wings Over the World | 1979 | TV Movie documentary | Himself |
| Change Begins Within | 2012 | TV Movie | Himself |
| Paul | 1978 | TV Series | Himself - Wings |
| Daybreak | 2012 | TV Series | Himself |
| The Beatles and Beyond | 1977 | Documentary | Himself |
| The 54th Annual Grammy Awards | 2012 | TV Special | Himself |
| Mike Yarwood in Persons | 1977 | TV Series | Himself |
| How the Brits Rocked America | 2012 | TV Mini-Series documentary | Himself |
| All You Need Is Love | 1977 | TV Series documentary | Himself / Themselves |
| Under African Skies | 2012 | Documentary | Himself |
| The Day the Music Died | 1977 | Documentary | Himself |
| Steve Jobs: Billion Dollar Hippy | 2011 | TV Movie documentary | Himself |
| The Beach Boys: It's OK | 1976 | TV Movie | Himself (uncredited) |
| LoveMEATender | 2011 | Documentary | Himself - Musician |
| Wings Live in Melbourne | 1975 | TV Special | |
| Formula 1: BBC Sport | 2011 | TV Series | Himself |
| The Norman Gunston Show | 1975 | TV Series | Himself |
Archive Footage
| Title | Year | Status | Character |
| --- | --- | --- | --- |
| The Ed Sullivan Show | 1964-1970 | TV Series | Himself - Singer / Himself |
| 24 Hours: The World of John and Yoko | 1969 | TV Short documentary | Himself (uncredited) |
| Beat-Club | 1966-1967 | TV Series | Himself - Musician |
| Doctor Who | 1965 | TV Series | Himself |
| Go Go Mania | 1965 | | Himself |
| The Jack Paar Program | 1964 | TV Series | Himself |
| Geschichten aus der Salzburger Altstadt | 2016 | TV Movie documentary | Himself (uncredited) |
| Entertainment Tonight | 2005-2016 | TV Series | Himself |
| Where Are They Now? The Reunions | 2016 | TV Movie documentary | |
| Mike & Mike | 2016 | TV Series | Himself - Singer / Songwriter |
| Michael Jackson's Journey from Motown to Off the Wall | 2016 | Documentary | Himself |
| Leo & Tony's Parody Center Show | 2016 | TV Series | Beatles, The |
| Ochéntame... otra vez | 2016 | TV Series documentary | Himself |
| Dolezal Backstage | 2015 | TV Series documentary | Himself |
| The Nation's Favourite Bond Song | 2015 | TV Movie documentary | Himself (as Sir Paul McCartney) |
| The Beatles: 1 | 2015 | Video | Paul McCartney / Himself - The Beatles (uncredited) |
| Joana Biarnés, una entre tots | 2015 | Documentary | Himself |
| Ringo Starr: Photographer | 2015 | Documentary short | Himself |
| Sandy Roberts Presents: The Wordsmith | 2015 | TV Movie | Himself |
| It Was Alright in the 70s | 2015 | TV Series documentary | Himself |
| The Seventies | 2015 | TV Series documentary | Himself |
| It's Only Rock 'n' Roll: Rock 'n' Roll at the BBC | 2015 | TV Movie | Himself |
| Sinatra: All or Nothing at All | 2015 | TV Mini-Series documentary | Himself |
| Inside Edition | 2015 | TV Series documentary | Himself |
| The Tonight Show Starring Jimmy Fallon | 2015 | TV Series | Himself |
| The Insider | 2015 | TV Series | Himself |
| Telefé noticias a las 19 | 2014 | TV Series | Himself |
| Peter Andre's Xmas Extravaganza Top 50 | 2014 | TV Movie | Himself (as Paul McCartney & Frog Chorus) |
| Pawn Sacrifice | 2014 | | Himself (uncredited) |
| The Sixties | 2014 | TV Mini-Series documentary | Himself |
| The Chris Montez Story | 2014 | Documentary | Himself |
| When the Beatles Drove Us Wild | 2014 | TV Movie documentary | Himself - Musician (as The Beatles) |
| Tu cara me suena - Argentina | 2014 | TV Series | Himself |
| The Beatles: llegada a EE.UU. | 2014 | Documentary short | Himself |
| Loose Women | 2014 | TV Series | Himself |
| Welcome to the Basement | 2013-2014 | TV Series | Himself |
| The Graham Norton Show | 2014 | TV Series | Himself |
| Le Fossoyeur de Films | 2013 | TV Mini-Series documentary | |
| Guth | 2013 | TV Mini-Series documentary | Himself |
| Vivir es fácil con los ojos cerrados | 2013 | | Himself |
| A Very Lovely Party | 2013 | Video documentary short | Himself |
| Romy, ich bin krank | 2013 | Documentary short | Himself |
| Good Ol' Freda | 2013 | Documentary | Himself |
| Twenty Feet from Stardom | 2013 | Documentary | Himself (uncredited) |
| ... Sings James Bond | 2012 | TV Movie | Himself - Live and Let Die (as Sir Paul McCartney) |
| Brian Wilson: Songwriter 1969 - 1982 | 2012 | Video documentary | Himself |
| Love Me Do: The Beatles '62 | 2012 | TV Movie documentary | Himself |
| Palme | 2012 | Documentary | Himself (uncredited) |
| The Wright Stuff | 2011-2012 | TV Series | Himself / Himself - Singer |
| Jimmy Fallon's Primetime Music Special | 2012 | TV Movie | Himself |
| Kulturzeit | 2012 | TV Series | Himself |
| Alexandra - Stimme der Sehnsucht: Der rätselhafte Tod eines Stars | 2012 | TV Movie documentary | Himself (uncredited) |
| Shaun Micallef's Mad as Hell | 2012 | TV Series | Himself |
| No me la puc treure del cap | 2012 | TV Series | Himself |
| The Tonight Show with Jay Leno | 2011-2012 | TV Series | Himself - JBL Commercial / Himself - After Wedding / Himself - 'Ebony and Ivory' Video |
| Banda sonora | 2007-2012 | TV Series | Himself |
| Elvis Found Alive | 2012 | | Himself |
| Top of the Pops: The Story of 1977 | 2012 | TV Movie documentary | Himself (uncredited) |
| Genius | 2012 | Video documentary short | Himself (uncredited) |
| Britain's Favourite Christmas Songs | 2011 | TV Movie documentary | Himself |
| The Substance: Albert Hofmann's LSD | 2011 | Documentary | Himself |
| The Corrie Years | 2011 | TV Series documentary | Himself |
| Breakfast | 2011 | TV Series | Himself - Singer |
| I Was There: When the Beatles Played the Cavern | 2011 | Documentary | Himself |
| Los nuevos y clásicos bloopers | 2010 | TV Series | Himself |
| Memòries de la tele | 2007-2010 | TV Series | Himself |
| Biography | 2003-2010 | TV Series documentary | Himself |
| The Day John Lennon Died | 2010 | TV Movie documentary | Himself |
| Brian Wilson: Songwriting 1961-1969 | 2010 | Video documentary | Himself |
| Paul McCartney Really Is Dead: The Last Testament of George Harrison | 2010 | Video | Himself |
| John Lennon: Love Is All You Need | 2010 | Video documentary | Himself |
| Lennon Naked | 2010 | TV Movie | Himself (uncredited) |
| Live from Studio Five | 2010 | TV Series | Himself |
| The South Bank Show | 2010 | TV Series documentary | Himself |
| The Simpsons: Celebrity Friends | 2010 | TV Movie documentary | Himself (uncredited) |
| Monty Python: Almost the Truth - The Lawyer's Cut | 2009 | TV Mini-Series | Himself |
| ...Sings The Beatles | 2009 | TV Movie documentary | Himself |
| The Beatles: Rock Band | 2009 | Video Game | Himself |
| The Beatles on Record | 2009 | TV Movie documentary | Himself |
| Welcome to the 80's | 2009 | TV Series documentary | Himself |
| Michel Gondry 2: More Videos (Before and After DVD 1) | 2009 | Video | Himself (segment "Dance Tonight") |
| Strawberry Fields: Keeping the Spirit of John Lennon Alive | 2009 | Documentary | Himself |
| Queens of British Pop | 2009 | TV Series | Himself |
| The O'Reilly Factor | 2008 | TV Series | Himself |
| Magical Mystery Tour Memories | 2008 | Video documentary | Himself |
| The Upsetter: The Life and Music of Lee Scratch Perry | 2008 | Documentary | |
| Desperately Seeking Paul McCartney | 2008 | Documentary | Himself |
| Rare and Unseen: The Beatles | 2008 | Video documentary | Himself |
| 50 Greatest Families | 2008 | TV Movie documentary | The McCartney Family |
| Sunrise | 2008 | TV Series | Himself |
| Video on Trial | 2007 | TV Series | Himself |
| Elvis: A Generous Heart | 2007 | Video documentary | Himself (uncredited) |
| The Beatles: Destination Hamburg | 2007 | Video documentary | Himself |
| The Beatles in Help! | 2007 | Video documentary short | Himself |
| La tele de tu vida | 2007 | TV Series | Himself |
| Beatles' Biggest Secrets | 2007 | | Himself - as The Beatles |
| Comedy Connections | 2007 | TV Series documentary | Himself |
| Timewatch | 2007 | TV Series documentary | Himself |
| Protagonistas del recuerdo | 2006 | TV Series | Himself |
| The Fame Review 2006 | 2006 | TV Movie documentary | Himself (uncredited) |
| Freddie Mercury Himself | 2006 | TV Movie documentary | Himself |
| James Bond's Greatest Hits | 2006 | TV Movie documentary | Himself |
| The Beatles: Era 60's - The True Story, Retold | 2006 | Video documentary | Himself |
| Howard Stern on Demand | 2006 | TV Series | Himself |
| La imagen de tu vida | 2006 | TV Series | Himself |
| 20 to 1 | 2005-2006 | TV Series documentary | Himself |
| Be My Baby: The Girl Group Story | 2006 | TV Movie documentary | Himself (uncredited) |
| The U.S. vs. John Lennon | 2006 | Documentary | Himself (uncredited) |
| Canada A.M. | 2006 | TV Series | Himself |
| The 60s: The Beatles Decade | 2006 | TV Series documentary | Himself |
| Tory! Tory! Tory! | 2006 | TV Mini-Series documentary | Himself |
| The Big Fat Quiz of the Year | 2005 | TV Movie | Himself (uncredited) |
| Stuart Sutcliffe: The Lost Beatle | 2005 | TV Movie documentary | Himself |
| Corazón de... | 2005 | TV Series | Himself |
| Cançons per no oblidar, el disc de la Marató | 2005 | TV Movie | Himself |
| 50 y más | 2005 | TV Movie | Himself |
| Cuando Franco murió, yo tenía 30 años | 2005 | TV Movie documentary | Himself |
| I Love the 80's 3-D | 2005 | TV Series documentary | Himself |
| Girls and Boys: Sex and British Pop | 2005 | TV Mini-Series documentary | Himself |
| The Shot That Shook the World | 2005 | TV Movie documentary | Himself |
| Who Buried Paul McCartney? | 2005 | Documentary short | Himself |
| La tierra de las 1000 músicas | 2005 | TV Series documentary | Himself |
| Comedy Central Roast of Pamela Anderson | 2005 | TV Special documentary | |
| Saturday Night Live: The Best of Alec Baldwin | 2005 | TV Special documentary | Himself (uncredited) |
| Fantástico 30 Anos - Grandes Reportagens | 2004 | Video documentary | Himself |
| Sendung ohne Namen | 2002-2004 | TV Series documentary | Himself |
| 20th Century Greats | 2004 | TV Mini-Series documentary | Himself |
| Larry King Live | 2004 | TV Series | Himself |
| El cuarteto de Liverpool en México | 2004 | Documentary | Himself |
| Broadway: The American Musical | 2004 | TV Mini-Series documentary | Himself (uncredited) |
| 101 Most Unforgettable SNL Moments | 2004 | TV Movie | Himself |
| 101 Biggest Celebrity Oops | 2004 | TV Special documentary | Himself - #61: Michael Jackson Buys the Beatles Catalog |
| E! True Hollywood Story | 1999-2004 | TV Series documentary | Himself |
| The Truth About 60s TV | 2004 | TV Movie documentary | Himself (uncredited) |
| TV 2 003 - Året i ord og billeder | 2003 | TV Special documentary | Himself |
| Inside John Lennon | 2003 | Video documentary | Himself |
| Ed Sullivan's Rock 'n' Roll Classics, Vol. 4: Elvis & Other Rock Greats | 2003 | Video | Himself |
| Top of the Pops 2 | 1995-2003 | TV Series | Himself |
| The Beatles: A Long and Winding Road | 2003 | Video documentary | Himself |
| Easy Riders, Raging Bulls: How the Sex, Drugs and Rock 'N' Roll Generation Saved Hollywood | 2003 | Documentary | Himself |
| Ed Sullivan Presents: The Beatles | 2003 | Video | Himself |
| Ian Paice: Not for the Pro's | 2002 | Documentary | Himself |
| There's Only One Paul McCartney | 2002 | TV Movie documentary | Himself |
| Standing in the Shadows of Motown | 2002 | Documentary | Himself |
| MTV Unplugged Uncensored | 2002 | TV Movie documentary | Himself |
| Death of a Beatle | 2001 | TV Movie documentary | Himself |
| The Beatles... Off the Record: Newsreel Footage 1964-1966 | 2001 | TV Movie documentary | Himself |
| Top Ten | 2001 | TV Series documentary | Himself |
| Top of the Pops: The True Story | 2001 | TV Movie documentary | Himself (uncredited) |
| The Beatles Revolution | 2000 | TV Movie documentary | Himself |
| Hendrix | 2000 | TV Movie | Himself (arrives in New York) (uncredited) |
| I Love 1970's | 2000 | TV Series documentary | Himself |
| Hollywood Rocks the Movies: The Early Years (1955-1970) | 2000 | TV Movie documentary | Himself (uncredited) |
| ABC 2000: The Millennium | 1999 | TV Movie documentary | |
| The Beatles: Celebration | 1999 | Video documentary | Himself |
| Saturday Night Live 25 | 1999 | TV Special documentary | Himself (uncredited) |
| Nackt und frei - Die Geschichte der Freikörperkultur | 1999 | TV Movie documentary | Himself |
| SNL: 25 Years of Music | 1999 | TV Movie | Himself |
| Saturday Night Live: The Best of Chris Farley | 1998 | TV Special documentary | Himself (uncredited) |
| Omnibus | 1998 | TV Series documentary | |
| A Really Big Show: Ed Sullivan's 50th Anniversary | 1998 | TV Special | Himself |
| An Awfully Big Adventure | 1998 | TV Series documentary | Himself |
| Cold War | 1998 | TV Mini-Series documentary | Himself |
| Cronkite Remembers | 1997 | TV Mini-Series documentary | Himself (performing on the CBS evening news) (uncredited) |
| The Fifties | 1997 | TV Mini-Series documentary | Himself (leaves plane) (uncredited) |
| Egos & Icons | 1997 | TV Series documentary | Himself |
| Tracey Takes On... | 1997 | TV Series | Himself |
| No More to Say & Nothing to Weep For: An Elegy for Allen Ginsberg 1926-1997 | 1997 | TV Movie documentary | Himself |
| Top of the Pops | 1964-1996 | TV Series | Himself / Himself - Lead Singer, Wings / Himself - Lead Singer: Wings / ... |
| Brit Awards 1996 | 1996 | TV Special | Himself (uncredited) |
| The Beatles Story | 1996 | Documentary | Himself |
| The Speeches of Robert F. Kennedy | 1995 | Video | Himself - in New York on US Tour |
| The Beatles: All Together Now | 1995 | TV Movie documentary | Himself (uncredited) |
| The Big Story | 1995 | TV Series documentary | Himself |
| Rock & Roll | 1995 | TV Mini-Series documentary | Himself |
| Arena | 1984-1995 | TV Series documentary | Himself |
| The Beatles: Free as a Bird | 1995 | Video short | Paul McCartney (uncredited) |
| Broadway at the Hollywood Bowl | 1994 | TV Special | Himself |
| The Beatles, The Long and Winding Road: The Life and Times | 1994 | TV Movie documentary | Himself |
| One on One: Classic Television Interviews | 1993 | TV Movie documentary | Himself |
| Fame in the Twentieth Century | 1993 | TV Series documentary | Himself (uncredited) |
| Death Scenes 2 | 1992 | Video documentary | Himself (uncredited) |
| Secrets | 1992 | | Himself (uncredited) |
| Memories of 1970-1991 | 1991 | TV Series documentary | Himself |
| The Beatles: On the Road | 1990 | Video documentary | Paul McCartney |
| The 1960's: Music, Memories & Milestones | 1988 | Video documentary | |
| Imagine: John Lennon | 1988 | Documentary | Himself |
| Bye Bye Star-Club | 1987 | TV Movie documentary | Himself |
| Jimi Plays Monterey | 1986 | Documentary | Himself |
| The Rock 'n' Roll Years | 1985-1986 | TV Series | Himself |
| Ready Steady Go! The Beatles Live | 1985 | Video short | Himself (as The Beatles) |
| The Beach Boys: An American Band | 1985 | Documentary | Himself |
| Hittimittari | 1984-1985 | TV Series | Himself |
| Wurlitzer | 1985 | TV Series | Himself |
| A Good Turn Daily | 1983 | Short | Himself (uncredited) |
| The Compleat Beatles | 1982 | Video documentary | Himself (uncredited) |
| Die Drehscheibe | 1980 | TV Series | Himself |
| Newsfront | 1978 | | Himself (uncredited) |
| I Wanna Hold Your Hand | 1978 | | Himself (in New York) (uncredited) |
| Disco | 1978 | TV Series | Himself |
| Sympathy for the Devil | 1977 | TV Series documentary | Himself |
| Spotlight | 1975 | TV Series | Himself |
| David Frost Salutes the Beatles | 1975 | TV Movie documentary | Himself |
| Ungdomsredaktionen | 1974 | TV Series | Himself - Performer, The Beatles |
| Gute Laune mit Musik | 1974 | TV Series documentary | Himself (as The Beatles) |
| La société du spectacle | 1974 | Documentary | Himself |
| Flip | 1972 | TV Series | Himself |
| When the Music's Over... | 1971 | TV Movie documentary | Himself - Musician (as The Beatles) |
| a.k.a. Cassius Clay | 1970 | Documentary | Himself |
| 4-3-2-1 Hot and Sweet | 1970 | TV Series | Himself - Musician |
| Neues aus der Welt des Films | 1970 | TV Series | Himself - Musician |
Awards
Won Awards
| Year | Award | Ceremony | Nomination | Movie |
| --- | --- | --- | --- | --- |
| 2013 | Grammy | Grammy Awards | Best Traditional Pop Vocal Album | For the album "Kisses on the Bottom." |
| 2012 | Star on the Walk of Fame | Walk of Fame | Recording | On February 9, 2012. At 1750 N. Vine Street. |
| 2011 | Grammy | Grammy Awards | Best Solo Rock Vocal Performance | For the song "Helter Skelter." |
| 2008 | OFTA Film Award | Online Film & Television Association | Best Music, Adapted Song | Across the Universe (2007) |
| 2007 | Wyler Award | Genesis Awards | | For his enduring commitment to being a compassionate and powerful voice of the animals. |
| 2006 | CINE Golden Eagle | CINE Competition | ARTS | Paul McCartney in Red Square (2003) |
| 2002 | Critics Choice Award | Broadcast Film Critics Association Awards | Best Song | Vanilla Sky (2001) |
| 2000 | BMI TV Music Award | BMI Film & TV Awards | | Providence (1999) |
| 1999 | BMI TV Music Award | BMI Film & TV Awards | | Providence (1999) |
| 1999 | OFTA Film Award | Online Film & Television Association | Best Music, Adapted Song | Pleasantville (1998) |
| 1997 | Grammy | Grammy Awards | Best Music Video - Long Form | The Beatles Anthology (1995) |
| 1996 | BMI TV Music Award | BMI Film & TV Awards | | Grace Under Fire (1993) |
| 1995 | BMI TV Music Award | BMI Film & TV Awards | | Grace Under Fire (1993) |
| 1994 | BMI TV Music Award | BMI Film & TV Awards | | Grace Under Fire (1993) |
| 1990 | BMI TV Music Award | BMI Film & TV Awards | | The Wonder Years (1988) |
| 1989 | BMI TV Music Award | BMI Film & TV Awards | | The Wonder Years (1988) |
| 1988 | BMI TV Music Award | BMI Film & TV Awards | | The Wonder Years (1988) |
| 1986 | Honorary Bambi | Bambi Awards | Lifetime Achievement | For his contributions to the art of music. |
| 1971 | Oscar | Academy Awards, USA | Best Music, Original Song Score | Let It Be (1970) |
| 1971 | Grammy | Grammy Awards | Best Original Score Written for a Motion Picture or Television Special | Let It Be (1970) |
Nominated Awards
| Year | Award | Ceremony | Nomination | Movie |
| --- | --- | --- | --- | --- |
| 2016 | Grammy | Grammy Awards | Best Rap Song | |
| 2016 | Grammy | Grammy Awards | Best Rap Performance | |
| 2014 | Grammy | Grammy Awards | Best Long Form Music Video | Paul McCartney's Live Kisses (2012) |
| 2012 | Best Music Video | Camerimage | | Paul McCartney: My Valentine (2012) |
| 2010 | Golden Globe | Golden Globes, USA | Best Original Song - Motion Picture | Everybody's Fine (2009) |
| 2010 | Critics Choice Award | Broadcast Film Critics Association Awards | Best Song | Everybody's Fine (2009) |
| 2010 | World Soundtrack Award | World Soundtrack Awards | Best Original Song Written for a Film | Everybody's Fine (2009) |
| 2009 | DFCS Award | Denver Film Critics Society | Best Original Song | Everybody's Fine (2009) |
| 2009 | Grammy | Grammy Awards | Best Male Pop Vocal Performance | For the song "That Was Me." |
| 2008 | Grammy | Grammy Awards | Best Male Pop Vocal Performance | For the song "Dance Tonight." |
| 2008 | Grammy | Grammy Awards | Best Pop Vocal Album | For the album "Memory Almost Full." |
| 2008 | Grammy | Grammy Awards | Best Solo Rock Vocal Performance | For the song "Only Mama Knows." |
| 2007 | Grammy | Grammy Awards | Best Male Pop Vocal Performance | For the song "Jenny Wren." |
| 2006 | Primetime Emmy | Primetime Emmy Awards | Outstanding Variety, Music or Comedy Special | Paul McCartney Live in St. Petersburg (2003) |
| 2006 | Grammy | Grammy Awards | Best Pop Vocal Album | For the album "Chaos and Creation in the Backyard." |
| 2006 | Grammy | Grammy Awards | Best Male Pop Vocal Performance | For the song "Fine Line." |
| 2006 | Grammy | Grammy Awards | Album of the Year | For the album "Chaos and Creation In the Backyard." |
| 2005 | Grammy | Grammy Awards | Best Pop Collaboration with Vocals | |
| 2003 | Grammy | Grammy Awards | Best Song Written for a Motion Picture, Television or Other Visual Media | Vanilla Sky (2001) |
| 2002 | Oscar | Academy Awards, USA | Best Music, Original Song | Vanilla Sky (2001) |
| 2002 | Golden Globe | Golden Globes, USA | Best Original Song - Motion Picture | Vanilla Sky (2001) |
| 2002 | OFTA Film Award | Online Film & Television Association | Best Music, Original Song | Vanilla Sky (2001) |
| 2002 | OFTA Film Award | Online Film & Television Association | Best Music, Adapted Song | Moulin Rouge! (2001) |
| 2002 | PFCS Award | Phoenix Film Critics Society Awards | Best Original Song | Vanilla Sky (2001) |
| 2002 | Golden Satellite Award | Satellite Awards | Best Original Song | Vanilla Sky (2001) |
| 1998 | Primetime Emmy | Primetime Emmy Awards | Outstanding Classical Music-Dance Program | Standing Stone (1997) |
| 1994 | CableACE | CableACE Awards | Performance in a Music Special or Series | Paul McCartney: Up Close (1993) |
| 1985 | Golden Globe | Golden Globes, USA | Best Original Song - Motion Picture | Give My Regards to Broad Street (1984) |
| 1985 | BAFTA Film Award | BAFTA Awards | Best Original Song | Give My Regards to Broad Street (1984) |
| 1974 | Oscar | Academy Awards, USA | Best Music, Original Song | Live and Let Die (1973) |
| 1974 | Grammy | Grammy Awards | Album of Best Original Score Written for a Motion Picture | Live and Let Die (1973) |
| 1970 | Grammy | Grammy Awards | Best Original Score Written for a Motion Picture or Television Show | Yellow Submarine (1968) |
| 1966 | Grammy | Grammy Awards | Best Original Score Written for a Motion Picture or Television Show | Help! (1965) |
| 1965 | BAFTA Film Award | BAFTA Awards | Most Promising Newcomer to Leading Film Roles | A Hard Day's Night (1964) |
| 1965 | Grammy | Grammy Awards | Best Original Score Written for a Motion Picture or Television Show | A Hard Day's Night (1964) |
| 1965 | Golden Laurel | Laurel Awards | Musical Performance, Male | A Hard Day's Night (1964) |
| 1965 | Golden Laurel | Laurel Awards | New Faces, Male | |
2nd Place Awards
| Year | Award | Ceremony | Nomination | Movie |
| --- | --- | --- | --- | --- |
| 1966 | Golden Laurel | Laurel Awards | Musical Performance, Male | Help! (1965) |
Source:
IMDb
,
Wikipedia