• Adrian Zmed is an American actor, singer and television personality, best known for his roles in the TV series "T.J. Hooker" and the film "Grease 2".
• He is in his mid-60s and is still working, most recently appearing in the comedy film "Spring Break '83".
• He attended Lane Tech High School and the Goodman School of Drama and is still active in stage productions.
• His net worth is estimated at $3 million and he has been married three times, having two sons from his first marriage.
• He is 5ft 8ins (1.73m) tall and his hair is grey.

Known for movies
Short Info
| | |
| --- | --- |
| Spouse | Lyssa Lynne |
| Mark | Babyfaced swarthy actor playing rebellious Italian descent teenagers. |
| Fact | Father, with Barbara Fitzner (I)', of sons, Zach Zmed and Dylan Zmed. |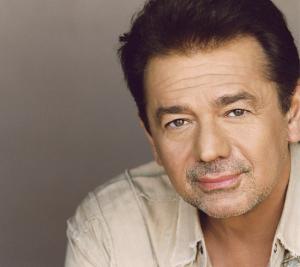 Who is Adrian Zmed?
Adrian Zmed is an American actor, singer and television personality, who is still probably best known to the world as Officer Vince Romano in the TV crime-action series "T.J. Hooker" (1982-1985), and also as Johnny Nogerelli in the film "Grease 2", the sequel to the 1978 blockbuster "Grease", which starred John Travolta and Olivia Newton-John.
What Is Adrian Zmed Doing Now?
Well, Adrian is now in his mid- 60s, and is still working as an actor, most recently finishing work on the comedy film "Spring Break '83", starring Joe Pantoliano, Morgan Fairchild and Alan Ritchson, now awaiting its premiere date.
Furthermore, Adrian is active on stage, and with the likes of Donny Most, Didi Conn and Sandy Duncan, is touring the play entitled "Middletown"; in February they presented it at the Strand.
Adrian Zmed Wiki- Age, Childhood, Education
Born Adrian George Zmed on the 14th March 1954 in Chicago, Illinois USA, he is the youngest of three children born to George Zmed and his wife Persida, having two older brothers, Cornel and Walter. Their father was a Romanian priest, serving from 1952 until 1983 when he retired. The family changed their last name to Smith, feeling that the Americans would more easily accept them, but Adrian changed it back to Zmed when he started performing.
He went to Lane Tech High School in Chicago, where he started playing football as a halfback for the school's team. However, after a gruesome leg injury that punctured a major artery, Adrian was forced to quit, and as a result took up acting lessons, and appeared in the high school production of "Guys and Dolls". This early success earned him an appearance on a local TV show, as he was recognized as one of the top high school performers in Chicago. This enabled him to transfer to the Goodman School of Drama, from which he obtained a Bachelor of Fine Arts degree, and also to start studying voice at the Chicago Conservatory of Music.
Career Beginnings
Adrian started his career on stage in the early '70s. His first major role was as Danny Zuko in the national touring company production of "Grease", and after the initial success, he appeared in the Broadway production of the musical, portraying Zuko two more times. Years later, he returned as Zuko in the 1995 Broadway revival. Adrian then made his on-screen debut as Marty Decker in the TV series "Starsky and Hutch" in 1978, and the following year secured his first recurring role, as Socks Palermo in the TV comedy series "Flatbush".
Adrian continued his career with success, portraying Frankie Millardo in the comedy series "Goodtime Girls" in 1980, while in 1981 he featured in the television movie "Revenge of the Gray Gang".
Rise to Stardom
It was in 1982 that Adrian achieved stardom; first, he portrayed Johnny Nogerelli in the film "Grease 2", starring Michelle Pfeiffer, Maxwell Caulfield, and Lorna Luft. Although the film wasn't as successful as the first installment with John Travolta and Olivia Newton-John, Adrian received praise for his work. The same year he was selected as Officer Vince Romano next to William Shatner in the TV series "T. J. Hooker" (1982-1985). The role celebrated him as an actor, and he still sees Shatner as his mentor.
Although the two weren't nominated once for their work on the series, they received high praise from the audience. While working on the prominent TV series, he also starred in the comedy film "Bachelor Party" (1984), next to Tom Hanks and Tawny Kitaen. To speak further about his accomplishments, Adrian was the host of the show "Dance Fever" from 1985 to 1987, replacing Deney Terrio, and had several other roles before the decade ended. In the '90s he focused more on stage work, starring in the musical "Children of Eden" performed at the Paper Mill Playhouse, followed by work on Broadway in the plays "Falsettos", "Blood Brothers", and "Grease".
The 2000s and Decrease in Popularity
Adrian started the new millennium with roles in B-production films, such as "Running from the Shadows" (2000), and the thriller "The Drone Virus" in 2004. Two years later, Adrian starred in the award-winning film "The Craving Heart", with Stan Harrington, John Saxon and Rick Peters, but then struggled to obtain prominent roles on-screen, though he is still active on stage. He portrayed Noah in the musical "The Ark", and was also Nick in the play "Surf The Musical", performed at Planet Hollywood in Las Vegas in 2012.
Other Projects
At the peak of his popularity, Adrian was a television star, as well as featuring in a number of shows as a guest star, including "I Love the '80s", "Saturday Night Live", and "Confessions of a Teen Idol".
Additionally, he performed his own special "Adrian Zmed, In Concert" on Princess Cruise Lines, including the Coral Princess and the Island Princess from June 2008 until April 2009.
Adrian Zmed Net Worth, Height, Weight, and Appearance
Adrian Zmed is a popular multi-faceted performer, who enjoyed fame in the '80s and '90s, earning the major part of his current wealth during those years. According to sources, Adrian Zmed's net worth is as high as $3 million, as of mid- 2020.
Adrian stands at 5ft 8ins (1.73m) tall, and while his current weight is unknown, he has an athletic figure, despite being in his mid- 60s. He works out in the gym, keeping his body fit and in form. He has grey hair and his eyes are hazel.
Adrian Zmed Personal Life, Marriage, Sons, Wife
A playboy in his days, Adrian is known for many adventures with the opposite sex. He has married three times and has two failed marriages behind him. His first wife was his high school sweetheart Barbara Fitzner, and they have two sons together, Zachary and Dylan, now members of the rock band The Janks. They also play in the Everly Brothers tribute band Bird Dogs.
He married his second wife, Susan Wood, an actress who appeared on Broadway, in 1995, but their marriage also ended in a divorce, although there's no information as to when their marriage ended. Since 5th October 2012 Adrian has been married to Lyssa Lynne Baker; they renewed their vows in Thailand on the 23rd November 2012.
General Info
| | |
| --- | --- |
| Full Name | Adrian Zmed |
| Height | 1.73 m |
| Profession | Actor, Singer |
| Education | DePaul University, The Theatre School at DePaul University, Lane Technical College Prep High School |
| Nationality | American |
Family
| | |
| --- | --- |
| Spouse | Lyssa Lynne |
| Children | Zach Zmed, Dylan Zmed |
| Parents | George Zmed, Persida Zmed |
| Siblings | Walter Zmed, Cornel Zmed |
Accomplishments
| | |
| --- | --- |
| Movies | Grease 2, The Final Terror, Bachelor Party, The Drone Virus, Sex Sells: The Making of Touché, Shira: The Vampire Samurai, The Craving Heart, Naked Movie, Health Quiz: Vol. 4, Running from the Shadows, Little Insects, Improper Conduct |
| TV Shows | T. J. Hooker, Dance Fever, Confessions of a Teen Idol, Goodtime Girls, Flatbush |
Social profile links
Marks
| # | Marks / Signs |
| --- | --- |
| 1 | Babyfaced swarthy actor playing rebellious Italian descent teenagers. |
Quotes
| # | Quote |
| --- | --- |
| 1 | [1983] Preachers' kids have a sense of rebellion in them. |
Facts
| # | Fact |
| --- | --- |
| 1 | Remains close to his former T.J. Hooker (1982) co-star William Shatner. He attends Shatner's one-man shows. |
| 2 | Has his own show on Princess Cruise Lines. [January 2009] |
| 3 | His acting mentor was William Shatner. |
| 4 | Best known by the public for his role as Off. Vince Romano on T.J. Hooker (1982). |
| 5 | Attended the Theatre School at DePaul University in Chicago, his native town, and also appeared in such non-musical productions as "Romeo and Juliet" and "She Stoops to Conquer" at Chicago's Goodman Theatre. |
| 6 | Was married to New Zealand-born actress Susan Wood. He and Susan appeared together on stage in the off-Broadway production of "Eating Raoul" in 1992, based on the popular cult film Eating Raoul (1982) with Robert Beltran, and a mid '90s revival of "Grease" in which Adrian was "Danny Zuko". Susan played the female lead - "Sandy Dumbrowski". |
| 7 | Has played the head of the T-Birds and male lead in both "Grease" stories; he not only played "Johnny Nogerelli" in Grease 2 (1982) on screen, but played "Danny Zuko" in Original Broadway production and Tommy Tune revival of "Grease" in the 90's. |
| 8 | Graduated from Lane Tech High School in Chicago. |
| 9 | Father, with Barbara Fitzner (I)', of sons, Zach Zmed and Dylan Zmed. |
| 10 | Bilingual; speaks Romanian as well as English |
Pictures
Movies
Actor
| Title | Year | Status | Character |
| --- | --- | --- | --- |
| Spring Break '83 | | completed | Billy's Father |
| Sharknado 4: The 4th Awakens | 2016 | TV Movie | Adrian Zmed |
| Lady Dynamite | 2016 | TV Series | Adrian Zmed |
| Outside the Box | 2013 | TV Series short | Jack Torrence |
| Larry the Cable Guy's Christmas Spectacular | 2007 | TV Movie | Dirty Caroler Dad |
| Passions | 2007 | TV Series | Basil |
| The Craving Heart | 2006 | | Phil Jorgenson |
| Sex Sells: The Making of 'Touché' | 2005 | | Lance Long |
| Shira: The Vampire Samurai | 2005 | Video | Kristof |
| The Drone Virus | 2004 | | Frank Schmidt |
| Until Morning | 2002 | | Kyle |
| Star Wars: Jedi Starfighter | 2002 | Video Game | Toth (voice) |
| Little Insects | 2000 | | Sir Sneekleberry (voice) |
| Running from the Shadows | 2000 | | Sasch |
| Honey, I Shrunk the Kids: The TV Show | 2000 | TV Series | Hook |
| Diagnosis Murder | 1999 | TV Series | Adrian Zmed |
| Unconditional Love | 1999 | | Mario |
| Caroline in the City | 1998 | TV Series | Jonathan |
| Storm Chasers: Revenge of the Twister | 1998 | TV Movie | Smitty |
| The Steve Harvey Show | 1998 | TV Series | Derrick Love |
| Improper Conduct | 1994 | | Doug |
| Silk Stalkings | 1994 | TV Series | Calvin |
| The Other Woman | 1992 | Video | Greg Mathews |
| Eyewitness to Murder | 1989 | | Tyler |
| Murder, She Wrote | 1989 | TV Series | Bert Firman |
| Empty Nest | 1988 | TV Series | Gary |
| Hotel | 1986-1987 | TV Series | Scott Osborne / Bob |
| You Are the Jury | 1987 | TV Series | Stanley Mannings |
| Alfred Hitchcock Presents | 1987 | TV Series | Edgar Kraft |
| The Love Boat | 1986 | TV Series | Eddy Conrad |
| T.J. Hooker | 1982-1985 | TV Series | Officer Vince Romano |
| Victims for Victims: The Theresa Saldana Story | 1984 | TV Movie | Fred Feliciano |
| Glitter | 1984 | TV Series | |
| Bachelor Party | 1984 | | Jay O'Neill |
| The Final Terror | 1983 | | Marco Cerone |
| Grease 2 | 1982 | | Nogerelli |
| Bosom Buddies | 1981 | TV Series | Joseph 'Joey Midnight' Raybonz |
| I'm a Big Girl Now | 1981 | TV Series | |
| Revenge of the Gray Gang | 1981 | TV Movie | Jimmy Steinbrenner |
| For the Love of It | 1980 | TV Movie | Fernando |
| Angie | 1979-1980 | TV Series | Maxie |
| Goodtime Girls | 1980 | TV Series | Frankie Millardo |
| Flatbush | 1979 | TV Series | Socks Palermo |
| Starsky and Hutch | 1978 | TV Series | Marty Decker |
Soundtrack
| Title | Year | Status | Character |
| --- | --- | --- | --- |
| Bachelor Party | 1984 | performer: "Little Demon" | |
| Grease 2 | 1982 | performer: "WHO'S THAT GUY?", "SCORE TONIGHT" | |
Director
| Title | Year | Status | Character |
| --- | --- | --- | --- |
| D' Coffee Shop Closes at 9PM | 2015 | TV Series | |
Self
| Title | Year | Status | Character |
| --- | --- | --- | --- |
| The First Terror with Adrian Zmed & Lewis Smith | 2014 | Documentary short | Himself |
| Adrian Zmed Interview | 2014 | Short | Himself |
| Celebrity Ghost Stories | 2012 | TV Series documentary | Himself |
| Casting Call: Spring Break '83 | 2009 | TV Series | Himself |
| Confessions of a Teen Idol | 2009 | TV Series | Himself |
| Entertainment Tonight | 2008 | TV Series | Himself |
| So You Want Michael Madsen? | 2008 | Documentary | Himself |
| Whatever Happened To? | 2007 | TV Series | Himself |
| Comedy Central Roast of William Shatner | 2006 | TV Movie | Himself - Audience (uncredited) |
| The Tony Danza Show | 2005 | TV Series | Himself |
| 101 Most Unforgettable SNL Moments | 2004 | TV Movie | Himself - Commentator |
| I Love the '80s Strikes Back | 2003 | TV Series documentary | Himself |
| VH-1 Where Are They Now: TV Hunks | 2003 | TV Short documentary | Himself |
| Naked Movie | 2002 | | Himself |
| E! True Hollywood Story | 2002 | TV Series documentary | Himself |
| VH-1 Where Are They Now? | 2000 | TV Series documentary | Himself |
| Don Rickles: Rickles on the Loose | 1986 | TV Movie | Himself |
| Dance Fever | 1986 | TV Series | Himself - Host |
| The 36th Primetime Emmy Awards | 1984 | TV Special | Himself - Presenter: Creative Arts Awards |
| Breakaway | 1983 | TV Series | Himself |
| Battle of the Network Stars XIV | 1983 | TV Special | Himself - ABC Team |
| Solid Gold | 1982 | TV Series | Himself |
| An Evening at the Improv | 1982 | TV Series | Guest host |
Archive Footage
| Title | Year | Status | Character |
| --- | --- | --- | --- |
| Retrosexual: The 80's | 2004 | TV Mini-Series documentary | Himself |
Source:
IMDb
,
Wikipedia