• Adam Lambert is an American singer, actor and songwriter, known for his appearance on "American Idol" where he finished runner-up.
• His net worth is estimated to be over $20 million, earned through a successful career in the music industry.
• He grew up in Indianapolis, then moved to San Diego where he joined the school's band and joined various theatre companies.
• He auditioned for "American Idol" in 2009 and released his debut album "For Your Entertainment" the following year.
• He has been touring with Queen as their lead vocalist since 2014.

Known for movies
Short Info
| | |
| --- | --- |
| Net Worth | $5 million |
| Date Of Birth | January 29, 1982 |
| Mark | Vocal control while wailing in upper register of vocal range |
| Fact | His parents are Leila and Eber, and he has a younger brother called Neil (born in 1986). |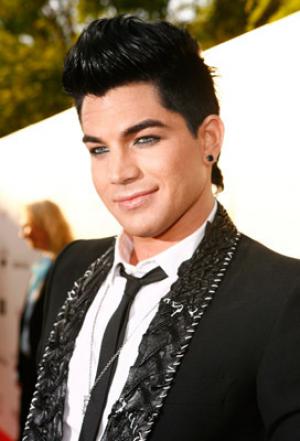 Who is Adam Lambert?
Adam Mitchel Lambert was born on 29 January 1982, in Indianapolis, Indiana, USA of Jewish and Norwegian descent. He is a singer, actor, and songwriter, best known for rising to fame after competing in the eighth season of "American Idol" in which he finished runner-up. Since then, he's sold millions of albums and singles, and has also regularly toured with the band Queen as their lead vocalist for the project Queen + Adam Lambert.
The Wealth of Adam Lambert
As of early-2020, Adam Lambert's net worth is estimated to be over $20 million, earned through a successful career in the music industry.
He is one of the most successful alumni from "American Idol", and has been nominated for a Grammy Award once. His touring and releases have helped in building his wealth.
Early Life, Education, and Career Beginnings
Adam grew up in Indianapolis with a younger brother – his father worked as a program manager, while his mother was a dental hygienist. The family relocated to San Diego, California when he was nine. He developed a strong interest in music and performance, joining the Metropolitan Educational Theatre (MET2) as a performer, and took vocal and acting lessons while performing. He also worked on his education, attending Mount Carmel High School where he joined the school's band.
Some of the productions he was a part of include "Peter Pan", "Grease", and "Camelot". After matriculating, he enrolled at California State University, Fullerton but eventually left university to pursue a career in the entertainment industry. In 2001, he got his first job working on a cruise ship, which lasted for nearly a year.
Path to American Idol
After working on a tour of the production "Hair", he continued with various theatre companies such as the Pasadena Playhouse and Theatre Under the Stars (TUTS). He worked alongside Val Kilmer for "The Ten Commandments: The Musical", and was also a part of a touring production of "Wicked" in 2005.
He was also a session musician, and sang demos with The Citizen Vein.
In 2009 he auditioned for "American Idol", showcasing his love for rock music with "Bohemian Rhapsody" from Queen as his audition piece. During the competition, he earned the praise of judges and viewers with unique renditions of popular songs, including a new arrangement of the song "Mad World" which earned him a standing ovation. Simon Cowell called him an international star though he did not win the competition, losing to Kris Allen. Allen thought that Lambert would win, but speculation was that he lost a lot of his voters after openly admitting that he was gay.
The loss didn't stop his career momentum, as he released his debut album "For Your Entertainment" the following year, which sold well enough to reach third spot on the Billboard 200. He received praise for his vocal ability, and his song "Whataya Want from Me" was nominated for a Grammy Award. He toured to promote his music, which attracted more controversy as people objected to his open expression of his sexuality, one that he defended.
Forward Momentum
Following features in high profile magazines such as "Rolling Stone" and "Entertainment Weekly", he briefly returned to "American Idol" as a mentor, before embarking on his first headlining tour called "Glam Nation Tour"., and featured in the show "Behind the Music".
In 2011, he was asked by Queen to become their lead singer in a performance during the MTV Europe Music Awards, and later that year released his second album called "Trespassing", which received positive reviews and debuted at the top of the Billboard 200 chart.
He toured around the world to promote his music, and then went on a tour with Queen for six dates. He also made his first performance in South Africa, and then joined RCA Records which led to more tours, this time across Asia. However, he left the company shortly afterwards, due to creative differences, as RCA was pushing him to make covers akin to his time on "American Idol".
Working with Queen
In recent years, Lambert has been more active with Queen, with the band naming him as their frontman for touring. This gained some negative responses, as people were comparing him with the late Freddie Mercury who had a very different voice. Others defended Lambert, who wasn't trying to copy Mercury's style, but was singing Queen songs his way. The overall reception has been positive, and the band has been touring regularly since 2014. This was a fulfillment of a dream which he expressed during his first interview on "American Idol", in which he jokingly stated that he would one day like to perform with Queen.
In 2015, he released a new album called "The Original High" which reached the third spot on the Billboard 200, and for which he received numerous awards, including the Best Foreign Artist Award at the Eska Music Awards in Poland. He continued making appearances around the world, and was ranked the top for earnings of former "American Idol" contestants as compiled by "Forbes". In 2017, he went on a worldwide tour with Queen, and also made guest appearances in "The X Factor". One of his latest projects is the album "Velvet", and he's also been more active in charity programs.
Personal Life
In 2010, Adam started a relationship with reality television star Saul Koskinen which lasted for three years; they separated but remained friends. In 2019 he began a relationship with model Javi Costa Polo.
His vocal ability has been praised by various celebrities and media outlets. His range spans three octaves and has power comparable to artists such as Whitney Houston. His voice is also insured at a value of $48 million. Following his "American Idol" appearance, he's also been more noted with his flamboyant fashion sense, which takes influences from various eras of rock, and has led him to be featured in fashion magazines as well.
General Info
| | |
| --- | --- |
| Full Name | Adam Lambert |
| Net Worth | $5 million |
| Date Of Birth | January 29, 1982 |
| Height | 1.85 m |
| Profession | Record producer, Singer-songwriter, Presenter, Actor, Music artist, Composer, Songwriter, Ghost Town, Whataya Want from Me, If I Had You, Glendale, AZ, United States, Las Vegas, NV, United States, Los Angeles, CA, USA |
| Education | California State University, Fullerton, Mesa Verde Middle School, Mt. Carmel High School, Deer Canyon Elementary School, Ghost Town, Whataya Want from Me, If I Had You, Glendale, AZ, United States, Las Vegas, NV, United States, Los Angeles, CA, USA |
| Nationality | American |
Family
| | |
| --- | --- |
| Parents | Leila Lambert, Eber Lambert, Ghost Town, Whataya Want from Me, If I Had You, Glendale, AZ, United States, Las Vegas, NV, United States, Los Angeles, CA, USA |
| Siblings | Neil Lambert |
Accomplishments
| | |
| --- | --- |
| Awards | GLAAD Media Davidson/Valentini Award, GLAAD Media Award for Outstanding Music Artist, Teen Choice Award for Choice TV Male Reality Star, Young Hollywood Award for Artist of the Year, Eska Special Award, MuchMusic Video Award for People's Choice: Favorite International Video, Ghost Town, Whataya Want... |
| Music Groups | Queen + Adam Lambert |
| Nominations | Grammy Award for Best Male Pop Vocal Performance, iHeartRadio Music Award for Best Fan Army, World Music Award for World's Best Entertainer of the Year, MuchMusic Video Award for iHeartRadio International Artist of the Year, Teen Choice Award for Choice Male Artist, World Music Award for World's... |
| Movies | The Rocky Horror Picture Show: Let's Do the Time Warp Again, The Ten Commandments: The Musical, Glendale, AZ, United States, Las Vegas, NV, United States, Los Angeles, CA, USA |
| TV Shows | The X Factor (Australia), American Idol, Glendale, AZ, United States, Las Vegas, NV, United States, Los Angeles, CA, USA |
Social profile links
Marks
| # | Marks / Signs |
| --- | --- |
| 1 | Costumed performance art coupled with strong vocal skills |
| 2 | Vocal control while wailing in upper register of vocal range |
| 3 | Artistic interpretation of classic and current music with creative vision |
Quotes
| # | Quote |
| --- | --- |
| 1 | It's an honor to be up there singing the songs that Freddie helped to write and make famous. |
| 2 | [on Freddie Mercury] I love him just as much as you. |
| 3 | [accepting the 2013 GLAAD Media Award for promoting equality in the openly lesbian, gay, bisexual and LGBT media] One person thinks you should be more this, one person thinks you should be more that; the label thinks this, the fans think that; your family wants this; this community wants you to shut up, that community wants it louder. The best we can do is keep it real and to spread the message of acceptance. If we can inspire even one person to open their mind, or another to be who they want to be - whether they are gay, straight, old, young, man, woman, black or white - then it's worth being objectified by the sometimes frustrating world of media sensationalism. |
| 4 | [on talent shows like 'American Idol'] I'm Team Everything. I mean, really, I'm Team Give a Good Singer a Good Shot. The industry is so hard to break into, and these shows provide an incredible p.r. platform. |
| 5 | [on being chosen to perform with Queen at the Sonisphere Knebworth Festival on July 7th 2012] I'm completely in awe of the Queen phenomenon. The thought of sharing the stage for a full set is so beautifully surreal. I'm honored to be able to pay my respects to Freddie Mercury's memory. He's a personal hero of mine and I am deeply grateful for the chance to sing such powerful music for fans of this legendary band. I know the evening will be a huge milestone for me, and with the support of Brian May, Roger Taylor and the rest of the band I know magic will be on display. |
| 6 | I wasn't popular in high school. I was the weird kid. So to all you weird kids out there - you can do it! |
| 7 | I'm like your boy next door who decided that he wanted to be a rebel one day. So.. I'm a nice rebel |
| 8 | I'm trying to be a singer, not a civil rights leader. |
| 9 | (About rooming with Kris Allen) They put me with the cute guy. Distracting! He's the one guy I found attractive in the whole group on the show: nice, nonchalant, pretty and totally my type - except that he has a wife. I mean he's open-minded and liberal, but he's definitely 100% straight. |
| 10 | I'm proud of my sexuality. I embrace it. It's just another part of me. |
| 11 | Right after the finale, I almost started talking about it to the reporters, but I thought, "I'm going to wait for Rolling Stone, that will be cooler". I didn't want the Clay Aiken thing and the celebrity-magazine bullshit. I need to be able to explain myself in context. |
Facts
| # | Fact |
| --- | --- |
| 1 | Adam's father has English, 3/32 Norwegian, 1/32 Danish, and a small amount of German, ancestry. Adam's mother is from an Ashkenazi Jewish family. |
| 2 | Video for "Whataya Want from Me" placed number #4 VH1's Top 40 Videos of 2010. |
| 3 | Video for "If I Had You" placed number #33 VH1's Top 40 Videos of 2010. |
| 4 | Lady Gaga, one of his musical inspirations, wrote the song "Fever" for his debut album "For Your Entertainment". |
| 5 | Huge fan of Christina Aguilera. |
| 6 | Close friends with Anna Kendrick. |
| 7 | Was raised in San Diego, California. |
| 8 | His parents are Leila and Eber, and he has a younger brother called Neil (born in 1986). |
| 9 | Is good friends with former competitor on American Idol, Allison Iraheta. |
| 10 | Has a younger brother, Neil. |
| 11 | Close friends with Alisan Porter who he co-starred alongside in the musical "The Ten Commandments". |
| 12 | Is an alumnus of the children's theatre group MET2 along with Nicolas Cage , Sofia Coppola, Matt McFarland, Kylie Tyndall, Keaton Tyndall, Vivian Bayubay, Nathan Norton, Derek Klena, Lauren Klena, & Roma Watkins. |
| 13 | Likes watching Gossip Girl (2007). |
| 14 | Roommate on "American Idol" was Kris Allen. |
| 15 | Performed as part of the ensemble and served as a Fiyero understudy in the first national touring company and the LA production of Wicked. |
| 16 | Is inspired by Freddie Mercury, David Bowie, Michael Jackson, Madonna and Lady Gaga. |
Pictures
Movies
Soundtrack
| Title | Year | Status | Character |
| --- | --- | --- | --- |
| Strictly Come Dancing | 2015 | TV Series performer - 1 episode | |
| Late Night with Seth Meyers | | TV Series performer - 1 episode, 2015 writer - 1 episode, 2015 | |
| The Voice | | TV Series performer - 1 episode, 2015 writer - 1 episode, 2015 | |
| The Tonight Show Starring Jimmy Fallon | | TV Series performer - 1 episode, 2015 writer - 1 episode, 2015 | |
| Ellen: The Ellen DeGeneres Show | | TV Series performer - 1 episode, 2015 writer - 1 episode, 2015 | |
| Die Helene Fischer Show | 2014 | TV Series performer - 1 episode | |
| Glee | 2013-2014 | TV Series performer - 5 episodes | |
| Bridegroom | 2013 | Documentary performer: "Outlaws of Love" / writer: "Outlaws of Love" | |
| VH1 Divas 2012 | 2012 | TV Special performer: "Let's Dance", "Love to Love You Baby", "Hot Stuff", "Last Dance", "Ray of Light" | |
| Pretty Little Liars | 2012 | TV Series performer - 1 episode | |
| American Idol | 2009-2012 | TV Series performer - 3 episodes | |
| Türkisch für Anfänger | 2012 | performer: "Better Than I Know Myself" | |
| The Tonight Show with Jay Leno | 2010-2012 | TV Series performer - 3 episodes | |
| Dancing with the Stars | 2010 | TV Series performer - 1 episode | |
| So You Think You Can Dance Canada | 2009-2010 | TV Series performer - 3 episodes | |
| So You Think You Can Dance | 2009 | TV Series performer - 1 episode | |
| Live from Studio Five | 2009 | TV Series performer - 1 episode | |
| Late Show with David Letterman | 2009 | TV Series performer - 1 episode | |
| 2012 | 2009/I | performer: "Time for Miracles" | |
| The Ten Commandments: The Musical | 2006 | performer: "Is Anybody Listening?", "The Horns Of Jericho", "Let Them Go", "The Plagues", "We Are Free", "Into The Deep" | |
Actor
| Title | Year | Status | Character |
| --- | --- | --- | --- |
| The Rocky Horror Picture Show: Let's Do the Time Warp Again | 2016 | TV Movie | Eddie |
| Queen & Adam Lambert Rock Big Ben Live | 2015 | Short | |
| Glee | 2013-2014 | TV Series | Elliott 'Starchild' Gilbert |
| In Sixty | 2011 | TV Series | Guest |
| The Ten Commandments: The Musical | 2006 | | Joshua |
Composer
| Title | Year | Status | Character |
| --- | --- | --- | --- |
| The Zodiac Show: Metamorphosis | 2009 | Documentary post-production | |
Thanks
| Title | Year | Status | Character |
| --- | --- | --- | --- |
| Errors in Geography: Leaving Donetsk (To Live in Donetsk) | 2015 | Video short special thanks | |
Self
| Title | Year | Status | Character |
| --- | --- | --- | --- |
| The Zodiac Show: Metamorphosis | 2009 | Documentary post-production | Himself |
| The Late Late Show with James Corden | 2015-2017 | TV Series | Himself - Performer / Himself - Musical Guest |
| Entertainment Tonight | 2009-2017 | TV Series | Himself / Himself - American Idol |
| The X Factor | 2016 | TV Series | Himself - Judge |
| Fashion News Live (Vintage) | 2016 | TV Series | Himself |
| Greatest Hits | 2016 | TV Series | Himself |
| It Got Better | 2016 | TV Mini-Series documentary | Himself |
| Extra | 2016 | TV Series | Himself |
| This Week in Hollywood | 2016 | TV Series | Himself |
| CMT Artists of the Year 2015 | 2015 | TV Movie | Himself |
| Strictly Come Dancing | 2015 | TV Series | Himself - Musical Guest |
| Access Hollywood Live | 2015 | TV Series | Himself |
| Today | 2015 | TV Series | Himself - Musical Guest |
| Late Night with Seth Meyers | 2015 | TV Series | Himself - Musical Guest |
| LiveXLive Presents Rock in Rio | 2015 | TV Movie | Himself |
| Rock in Rio | 2015 | TV Series | Himself - Performer |
| The Voice | 2015 | TV Series | Himself |
| The Talk | 2011-2015 | TV Series | Himself - Musical Guest / Himself |
| 2015 Logo Trailblazer Honors | 2015 | TV Movie | Himself |
| 2015 Much Music Video Awards | 2015 | TV Special | Himself - Presenter |
| Good Morning America | 2015 | TV Series | Himself - Musical Guest |
| Live with Kelly and Michael | 2015 | TV Series | Himself - Musical Guest |
| Loose Women | 2015 | TV Series | Himself |
| The Tonight Show Starring Jimmy Fallon | 2015 | TV Series | Himself - Musical Guest |
| Ellen: The Ellen DeGeneres Show | 2009-2015 | TV Series | Himself / Himself - Musical Guest |
| IHeartRadio Music Awards | 2015 | TV Special | Himself |
| The Brit Awards 2015 | 2015 | TV Special | Himself |
| American Idol | 2009-2015 | TV Series | Himself / Himself - Judge / Himself - Musical Guest / ... |
| Classic Rock Roll of Honour: Presented by Orange Amplification | 2014 | TV Movie | Himself |
| Die Helene Fischer Show | 2014 | TV Series | Himself |
| Lennon or McCartney | 2014 | Documentary short | Himself - Singer |
| The X Factor | 2014 | TV Series | Himself - Special Guest |
| CNN Newsroom | 2014 | TV Series | Himself - Unicef Imagine Campaign |
| Fashion News Live | 2011-2014 | TV Series | Himself |
| E! Live from the Red Carpet | 2014 | TV Series | Himself |
| IHeartRadio Music Awards | 2014 | TV Special | Himself |
| RuPaul's Drag Race | 2014 | TV Series | Himself - Guest Judge |
| RuPaul's Drag Race: Untucked! | 2014 | TV Series | Himself - Guest Judge |
| FNL's Flashback Friday | 2013 | TV Series | Himself |
| I Heart Radio Music Festival: Night One | 2013 | TV Special | Himself |
| I Heart Radio Music Festival: Night Two | 2013 | TV Special | Himself |
| Fashion Police | 2012-2013 | TV Series | Himself |
| VH1 Divas 2012 | 2012 | TV Special | Himself - Host |
| Big Morning Buzz Live | 2012 | TV Series | Himself |
| The Wendy Williams Show | 2012 | TV Series | Himself - Guest |
| Pretty Little Liars | 2012 | TV Series | Himself |
| Rove LA | 2012 | TV Series | Himself |
| The Graham Norton Show | 2012 | TV Series | Himself - Musical Guest |
| Watch What Happens: Live | 2012 | TV Series | Himself - Guest |
| Chelsea Lately | 2009-2012 | TV Series | Himself - Guest / Himself |
| Jimmy Kimmel Live! | 2012 | TV Series | Himself - Performer |
| 2012 New Now Next Awards | 2012 | TV Special | Himself |
| MSN Exclusives | 2012 | TV Series | Himself |
| The Tonight Show with Jay Leno | 2010-2012 | TV Series | Himself - Musical Guest / Himself |
| Icon News | 2011 | TV Series | Himself / Himself - Celebrity Guest |
| American Music Awards 2011 | 2011 | TV Special | Himself - Presenter |
| Majors & Minors | 2011 | TV Series | Himself / Himself - Mentor |
| MTV Europe Music Awards 2011 | 2011 | TV Special | Himself - Performer |
| Project Runway | 2011 | TV Series | Himself - Guest Judge |
| 2011 Do Something! Awards | 2011 | TV Special | Himself |
| Glam Nation Live | 2011 | Video | Himself |
| 2011 New Now Next Awards | 2011 | TV Special | Himself |
| The 53rd Annual Grammy Awards | 2011 | TV Special | Himself |
| Campbell Live | 2010 | TV Series | Himself |
| MMVAs After Party | 2010 | TV Movie | Himself |
| 2010 MuchMusic Video Awards | 2010 | TV Special | Himself |
| 2010 New Now Next Awards | 2010 | TV Special | Himself |
| Justin Lee Collins: Good Times | 2010 | TV Series | Himself |
| Friday Night with Jonathan Ross | 2010 | TV Series | Himself |
| The Best Hit USA | 2010 | TV Series | Himself |
| The 7PM Project | 2010 | TV Series | Himself |
| Making the 'Time for Miracles' Music Video | 2010 | Video short | Himself |
| The 52nd Annual Grammy Awards | 2010 | TV Special | Himself |
| 16th Annual Screen Actors Guild Awards | 2010 | TV Special | Himself |
| The Oprah Winfrey Show | 2009-2010 | TV Series | Himself |
| 15th Annual Critics' Choice Movie Awards | 2010 | TV Special | Himself |
| The Jay Leno Show | 2009 | TV Series | Himself |
| So You Think You Can Dance | 2009 | TV Series | Himself - Performer |
| The Tonight Show with Conan O'Brien | 2009 | TV Series | Himself - Musical Guest |
| The View | 2009 | TV Series | Himself |
| Live from Studio Five | 2009 | TV Series | Himself |
| Late Show with David Letterman | 2009 | TV Series | Himself - Musical Guest |
| 2009 American Music Awards | 2009 | TV Special | Himself |
| Walmart Soundcheck | 2009 | TV Series | Himself |
| 20/20 | 2009 | TV Series documentary | Himself |
| Larry King Live | 2009 | TV Series | Himself |
| The Morning Show with Mike & Juliet | 2009 | TV Series | Himself |
| Chabad: To Life Telethon | 2008 | TV Movie | Himself - Video Guest |
Archive Footage
| Title | Year | Status | Character |
| --- | --- | --- | --- |
| Entertainment Tonight | 2015-2016 | TV Series | Himself |
| Queen: From Rags to Rhapsody | 2015 | TV Movie | Himself (uncredited) |
| RuPaul's Drag Race | 2011-2014 | TV Series | Himself - Guest Judge / Himself |
| The Tonight Show with Jay Leno | 2011 | TV Series | Himself - 'If I Had You' Video |
| The Jay Leno Show | 2009 | TV Series | Himself |
| The Tonight Show with Conan O'Brien | 2009 | TV Series | Himself |
Awards
Won Awards
| Year | Award | Ceremony | Nomination | Movie |
| --- | --- | --- | --- | --- |
| 2013 | GLAAD Media Award | GLAAD Media Awards | Outstanding Music Artist | For the album "Trespassing" |
| 2013 | Davidson/Valentini Award | GLAAD Media Awards | | |
| 2009 | Teen Choice Award | Teen Choice Awards | Choice TV Male Reality/Variety Star | American Idol: The Search for a Superstar (2002) |
| 2009 | Young Hollywood Award | Young Hollywood Awards | Artist of the Year | |
Nominated Awards
| Year | Award | Ceremony | Nomination | Movie |
| --- | --- | --- | --- | --- |
| 2016 | GLAAD Media Award | GLAAD Media Awards | Outstanding Music Artist | For the album "The Original High" |
| 2011 | Grammy | Grammy Awards | Best Male Pop Vocal Performance | For the song "Whataya Want From Me." |
| 2010 | Dorian Award | Gay and Lesbian Entertainment Critics Association (GALECA) | TV Musical or Comedy Performance of the Year | 2009 American Music Awards (2009) |
Source:
IMDb
,
Wikipedia