• William Hardy Russ IV is an American actor born in Portsmouth, VA in 1950.
• His most well-known roles include Alan Matthews in the 1990s TV comedy series "Boy Meets World", Paul Gaines in "Cruising", and Roy Dean Bream in the drama "Pastime".
• He is married to actress Clare Wren and has two children.
• He is an animal lover and has appeared in over 140 movies and TV series.
• His net worth is estimated at over $1.9 million.

Known for movies
Short Info
| | |
| --- | --- |
| Spouse | Clare Wren |
| Mark | Often plays stern fathers or violent criminals |
| Fact | He started filming Life as a House (2001) playing Officer Kurt Walker, but was injured in a motorbike crash and replaced by Scott Bakula. |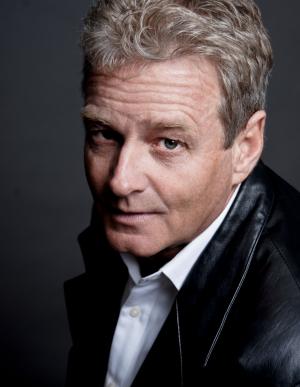 Who is actor William Russ?
William Hardy Russ IV was born in Portsmouth, Virginia USA, on 20 October 1950 – his zodiac sign is Leo and he holds American nationality. William is an actor, who is perhaps still best known for his portrayal of Alan Matthews, one of the lead characters in the 1990s TV comedy series "Boy Meets World", also starring Ben Savage, Rider Strong and William Daniels, and which follows a teenager who with his best friend is testing his theories about growing up together – the series won five awards, and was nominated for 17 others.
Early life and education
William was raised an only child in Portsmouth by his father who was a taxi driver, and his mother who was a housewife.
Happy Birthday William Russ! The beloved actor — best known for his role as Alan Matthews on Boy Meets World — turns 67 today!

Posted by Fame10 on Friday, 20 October 2017
His parents urged him to focus on his education, but William spent half of his time while attending high school studying, and the other half playing sports such as football and soccer with his friends. He matriculated in 1968, and then enrolled at a college at which he became interested in acting, and began practicing his skills at a local theatre – he started appearing in his first plays while attending his senior year, and upon graduation in 1972, William focused on his career as an actor, and spent the following five years appearing solely in stage plays and refining his craft, before moving on to television.
Roles in movies
William has been credited with roughly 140 appearances in movies and TV series, and we are about to mention some of his most notable performances in this article.
He made his debut film appearance in 1977, when he played Sharon's brother in the surrealist horror movie "Death Bed: The Bed That Eats", written and directed by George Barry, and two years later, William portrayed the supporting character Demesta in the comedy "Just You and Me, Kid" which starred George Burns, Brooke Shields and Lorraine Gary. He gained recognition in 1980 when he portrayed Paul Gaines in the erotic thriller "Cruising", which starred the famous actor Al Pacino, Paul Sorvino and Karen Allen, and which is based on the eponymous novel written by Gerald Walker – the story follows a serial killer who targets only gay men, especially those wearing leather clothes.
The following years saw William appear in several critically acclaimed movies, such as the 1982 neo-noir drama "The Border" which starred Jack Nicholson, the epic historical drama "The Right Stuff" based on the same-titled novel by Tom Wolfe in 1983, and the comedy "Beer" in 1985. The year 1988 saw him portray Luke in the horror movie "The Unholy", which starred Ben Cross and Hal Holbrook, and in 1989 he starred as Nick Bartkowski in the heist comedy "Disorganized Crime".
In 1991, William played the lead character Roy Dean Bream in the drama "Pastime", which tells a story about aging, and follows a white baseball pitcher who starts training a black young pitcher in 1957 – the film won one award and was nominated for five others.
He went on to appear in the neo-noir erotic thriller "Traces of Red" in 1992, and the drama "Aspen Extreme" in 1993. In 1998, William was invited to play the supporting character Dennis Vinyard in the evergreen crime drama movie "American History X", starring Edward Norton and Edward Furlong and which follows an ex neo-nazi skinhead as he tries to guide his brother and keep him away from gangs – it won four awards while it was nominated for 15 others including one Oscar, and holds 39th place on the list of the best movies ever created compiled by the movie and TV series' rating website IMDb.
Three of William's most recent notable performances in movies have been in the drama "Life as a House" in 2001, the independent feature movie "California Solo" in 2012, and the 2018 thriller "Drones".
It has been announced that William has been cast in two upcoming movies, the comedy thriller "Keeping Company", and the drama "Chasing the Rain".
Roles in TV series
William made his debut TV series appearance in 1978, when he portrayed Burt McGowan in the soap opera "Another World" starring Victoria Wyndham, Constance Ford and Hugh Marlowe, and which is about the people living in Bay City. It was very popular in the US, and won 43 awards while it was nominated for 176 others, including a Primetime Emmy during its airing from 1964 to 1999.
William went on to appear in single episodes of many , such as the action comedy "The Dukes of Hazzard" in 1982, the crime drama "Miami Vice" in 1985, and the medical drama "St. Elsewhere" in 1986.
He gained recognition in 1988 when cast to play Roger Lococo, one of the lead characters in the crime drama "Wiseguy", created by Stephen J. Cannell and filmed in Vancouver in British Columbia, Canada. The year 1992 saw William guest star in three episodes of the comedy "Middle Ages", then again appeared in a single episode of many series, including the episode "Socrates' Sister" of the weird western series "The Adventures of Brisco County, Jr." in 1993, the episode "The Life, Death, and Life of Wild Bill Hickok" of the science fiction western "Legend" in 1995, and the episode "The First Commandment" of the Canadian-American military science fiction adventure series "Stargate SG-1" in 1997.
William's next lead role came in 2003, when he portrayed Tommy Doyle in the serial drama "Mister Sterling", which also starred Josh Brolin and Audra McDonald in the story following the Governor of California's son who becomes elected a Senator. In 2005, William appeared as Assistant District Attorney Christopher Palmer in five episodes of the comedy drama "Boston Legal", while a few of his following roles were in the supernatural series "Ghost Whisperer" in 2007, the comedy drama "The Ex List" in which he played the supporting character Jimmy Bloom in nine episodes in 2008, and the episodic comedy web series "Home at Last", which saw him play Bob in six episodes.
Three of William's most recent roles in TV series have been in three episodes of the science fiction drama "Colony" in which he played Hennessey in 2017, three episodes of the police procedural web series "Bosch" as Captain Garwood in 2018, and two episodes of the procedural series "9-1-1" in 2019, portraying Chuck.
Awards
In 1992, William was nominated for an Independent Spirit Award for Best Male Lead for "Pastime", and in 2012, he and his colleagues won a Silver Ace Award at the Las Vegas International Film Festival for "Green Guys".
In 2019, William was nominated for a Jury Prize for Best Actor at the Open World Toronto Film Festival, for his performance in the short movie "Father by Law".
Love life and wife
William met his future other half Clare Wren sometime in the mid-'90s, and they started dating about a week later – not everyone supported their relationship, as William is 12 years older than Clare, however, they still married in the early 2000s in a private ceremony attended by their closest friends and family. Clare is an actress who is perhaps still best known for her roles in movies "Steel and Lace" and "Midnight Edition", as well as in the series "JAG". Several months after the wedding, Clare gave birth to their first child while their second child followed three years later – both Clare and William have kept their children away from the media's attention.
William hasn't talked about any other women he might have been with before meeting Clare, and as of September 2020, he is married and has two children.
Hobbies and other interests
William was physically quite active during his 20s and 30s, as it was important for his acting career, and he had multiple workout sessions at the gym each week and followed a somewhat strict diet.
He likes to portray bad guys and violent characters, and luckily for him, he's usually cast in these kind of roles.
He is a lover of animals, and has had several pet dogs, while his favorite animals are horses. William has donated money to several animal shelters, as well as to ranches which take in ill or abandoned animals.
He has his own favorite actors and actresses, some of whom are the late Robin Williams, the late Leslie Nielsen, and Natalie Portman, and some of his favorite movies are "The Fisher King", "Airplane!" and "V for Vendetta".
Height and net worth
William's age is 69. He has short brown hair and brown eyes, his height is 6ft (1.83m) and he weighs around 170lbs (77kgs).
As of September 2020, his net worth has been estimated at over $1.9 million.
General Info
| | |
| --- | --- |
| Full Name | William Russ |
| Height | 1.83 m |
| Profession | Actor, Television Director |
| Education | Neighborhood Playhouse School of the Theatre, University of Michigan |
| Nationality | American |
Family
Accomplishments
| | |
| --- | --- |
| Nominations | Independent Spirit Award for Best Male Lead |
| Movies | American History X, Disorganized Crime, Dead of Winter, Traces of Red, Death Bed: The Bed That Eats, Aspen Extreme, The Unholy, Finding John Christmas, Wanted: Dead or Alive, A Fork in the Road, Just You and Me, Kid, Have You Seen My Son, California Solo, Crisis at Central High, A Strange Affair, Re... |
| TV Shows | Mister Sterling, Boy Meets World, Another World, Capital News, Middle Ages |
Social profile links
Marks
| # | Marks / Signs |
| --- | --- |
| 1 | Often plays stern fathers or violent criminals |
Quotes
| # | Quote |
| --- | --- |
| 1 | [on playing bad guy roles] In L.A., when you start out you work in TV and on TV there's the good guy who's usually someone like Don Johnson and then there's the bad guy. On a series all year there is only one good guy, but every week there's a different bad guy. If you can't play a bad guy, you won't work very much. |
| 2 | [about his 'Wiseguy' character] 15 years later, people still say to me, "How's it going, buckwheat?" |
Facts
| # | Fact |
| --- | --- |
| 1 | Only regular cast member to direct any Boy Meets World (1993) episodes, although guest stars Jerry Levine, Micky Dolenz, and Fred Savage also directed episodes. |
| 2 | He wore the same brown leather jacket with a number 13 patch on the front in The Right Stuff (1983), in Hunter (1984) as the troubled Vietnam vet in the Fire Man episode and as the Roger LoCocco character in Wiseguy (1987). |
| 3 | A self-affirmed "Navy brat" who graduated from the University of Michigan, where he studied drama. |
| 4 | Trained at the Neighborhood Playhouse, he appeared on stage with Al Pacino in "The Basic Training of Pavlo Hummel" and Holly Hunter in "Ghost on Fire." |
| 5 | Married to actress Clare Wren and has a daughter and son. |
| 6 | He started filming Life as a House (2001) playing Officer Kurt Walker, but was injured in a motorbike crash and replaced by Scott Bakula. |
| 7 | Enjoys high-wind windsurfing. |
Pictures
Movies
Actor
| Title | Year | Status | Character |
| --- | --- | --- | --- |
| In Between Days | 2017 | post-production | Sonny |
| The Maestro | 2017 | post-production | Abe Herst |
| Open Season | 2017 | Short completed | Doctor Burton |
| Girl Meets World | 2014-2017 | TV Series | Alan Matthews |
| Chasing the Rain | 2016 | | Ed |
| Olde E | 2016 | Short | Sean Pennington |
| Magic Hour | 2015 | | Bruce Fox |
| Scandal | 2015 | TV Series | Frank Holland |
| Realm | 2015 | Short | Priest |
| NCIS: Los Angeles | 2013 | TV Series | Martin Lake |
| Jonestown | 2013 | Short | Leo Ryan |
| Drones | 2013 | | General Lawson |
| 90210 | 2011-2013 | TV Series | Salty |
| Vegas | 2012 | TV Series | Mert Hayes |
| NCIS | 2012 | TV Series | Philip Wickes |
| Awake | 2012 | TV Series | Jim Mayhew |
| Criminal Minds | 2012 | TV Series | Donald Collins |
| California Solo | 2012 | | Rusty |
| Home at Last | 2011-2012 | TV Series | Bob Snow |
| Green Guys | 2011 | | Peter Donnelly |
| Home at Last | 2011 | Video short | Bob |
| Leverage | 2011 | TV Series | Morris Beck |
| The Defenders | 2011 | TV Series | EMT Carrick |
| The Whole Truth | 2010 | TV Series | Bridgeport Detective |
| 1,001 Ways to Enjoy the Missionary Position | 2010 | | Evan |
| The Event | 2010 | TV Series | Officer Nugent |
| Make It or Break It | 2010 | TV Series | Walter |
| Cold Case | 2010 | TV Series | Tim Hudson '10 |
| The Young and the Restless | 2009-2010 | TV Series | Tucker McCall |
| A Fork in the Road | 2009 | | Detective Ross |
| The Mentalist | 2009 | TV Series | Dooley Gerber |
| The Ex List | 2008-2009 | TV Series | Jimmy Bloom |
| Pawn | 2009 | Short | Justin Elliot Randolph |
| Gary's Walk | 2009 | | Vernon |
| Boston Legal | 2005-2008 | TV Series | A.D.A. Christopher Palmer |
| Wildfire | 2008 | TV Series | Congressman Dean Nichols |
| Demons | 2007 | TV Movie | Senator Carney |
| CSI: Crime Scene Investigation | 2007 | TV Series | Jonah Quinn |
| Standoff | 2007 | TV Series | Warren Keegan |
| Numb3rs | 2007 | TV Series | Michael Shannon |
| Ghost Whisperer | 2007 | TV Series | Bill Bristow |
| Reunion | 2006 | TV Series | Congress Clark |
| Just Legal | 2006 | TV Series | Bartender |
| The Sopranos | 2006 | TV Series | Paul Calviac |
| Without a Trace | 2005 | TV Series | Max Cassidy |
| The West Wing | 2005 | TV Series | Dan |
| Silver Lake | 2004 | TV Movie | Phil Patterson |
| NYPD Blue | 2004 | TV Series | Hal Matheson |
| JAG | 2004 | TV Series | General Earl Watson |
| CSI: NY | 2004 | TV Series | Mr. Prescott |
| Deadwood | 2004 | TV Series | Otis Russell |
| Finding John Christmas | 2003 | TV Movie | Hank McAllister |
| The Brotherhood of Poland, New Hampshire | 2003 | TV Series | Reverend Deeker |
| Dragnet | 2003 | TV Series | Ted Paris |
| Mister Sterling | 2003 | TV Series | Tommy Doyle |
| Robbery Homicide Division | 2002 | TV Series | Elliot Ayers |
| MDs | 2002 | TV Series | James Wiles |
| Crossing Jordan | 2002 | TV Series | D.A. Jack Olson |
| The Division | 2002 | TV Series | Jesse Whalen |
| Touched by an Angel | 2001 | TV Series | Prof. Thomas North |
| Life as a House | 2001 | uncredited | |
| Buck Naked Arson | 2001 | | Ranger Joe Lightcap |
| Blackout | 2001/I | TV Movie | David Robbins |
| Level 9 | 2000 | TV Series | Deputy Director John Colter |
| Ally McBeal | 2000 | TV Series | Michael Bassett |
| Boy Meets World | 1993-2000 | TV Series | Alan Matthews / Costello / Boris |
| The Test of Love | 1999 | TV Movie | Mark Whitman |
| Come On, Get Happy: The Partridge Family Story | 1999 | TV Movie | Joseph Bonaduce |
| Replacing Dad | 1999 | TV Movie | George Marsh |
| American History X | 1998 | | Dennis Vinyard |
| When Danger Follows You Home | 1997 | | Detective Tyler Barnes |
| Stargate SG-1 | 1997 | TV Series | Captain Jonas Hanson |
| Night Sins | 1997 | TV Movie | Sheriff Steiger |
| Nash Bridges | 1996 | TV Series | Scott Lamont / 'The Monk' |
| A Husband, a Wife and a Lover | 1996 | TV Movie | Art Maskin |
| Have You Seen My Son | 1996 | TV Movie | Van Stein |
| Trail of Tears | 1995 | TV Movie | David |
| Legend | 1995 | TV Series | Wild Bill Hickock |
| The Marshal | 1995 | TV Series | Loyal Truscott |
| Big Dreams & Broken Hearts: The Dottie West Story | 1995 | TV Movie | Bill West |
| Viper | 1994 | TV Series | Mr. Townsend |
| SeaQuest 2032 | 1993 | TV Series | Rusty Thomas |
| CBS Schoolbreak Special | 1993 | TV Series | Coach Jim Doane |
| The Adventures of Brisco County Jr. | 1993 | TV Series | Jack Randolph |
| Aspen Extreme | 1993 | | Dave Ritchie |
| Bay City Story | 1992 | TV Movie | Jim Malone |
| Middle Ages | 1992 | TV Series | Terry Hannon |
| Traces of Red | 1992 | | Michael Dobson |
| Sexual Advances | 1992 | TV Movie | Jack French |
| Drive Like Lightning | 1992 | TV Movie | Boll Donner |
| Crazy from the Heart | 1991 | TV Movie | Dewey Whitcomb |
| The Young Riders | 1991 | TV Series | Roger |
| Gabriel's Fire | 1991 | TV Series | Brad Fixx |
| Pastime | 1990 | | Roy Dean Bream |
| A Promise to Keep | 1990 | TV Movie | Carl |
| Wiseguy | 1988-1990 | TV Series | Roger LoCocco |
| Nasty Boys | 1989-1990 | TV Series | Ben Farlow |
| ABC TGIF | 1990 | TV Series | Alan |
| Capital News | 1990 | TV Series | Redmond Dunne |
| Nasty Boys | 1989 | TV Movie | Ben Farlow |
| Disorganized Crime | 1989 | | Nick Bartkowski |
| The Unholy | 1988 | | Luke |
| The Loner | 1988 | TV Movie | Jake Willis |
| Tour of Duty | 1987 | TV Series | Sgt. Earl Ray Michaels |
| Wanted: Dead or Alive | 1987 | | Det. Danny Quintz |
| Dead of Winter | 1987 | | Rob Sweeney |
| Houston: The Legend of Texas | 1986 | TV Movie | William Travis |
| Crime Story | 1986 | TV Series | Det. Wes Connelly |
| Second Serve | 1986 | TV Movie | Josh |
| Blood & Orchids | 1986 | TV Movie | Lloyd Murdoch |
| St. Elsewhere | 1986 | TV Series | Patrick O'Casey |
| The Long Hot Summer | 1985 | TV Movie | Jody Varner |
| Beer | 1985 | | Merle Draggett |
| Command 5 | 1985 | TV Movie | J.D. Smith |
| Hunter | 1985 | TV Series | Jack Lachman |
| Miami Vice | 1985 | TV Series | Evan Freed |
| Riptide | 1985 | TV Series | Mack McPherson |
| MacGruder and Loud | 1985 | TV Series | Owen |
| Courage | 1984 | | Sonny |
| The Right Stuff | 1983 | | Slick Goodlin |
| V | 1983 | TV Mini-Series | Brad |
| Remington Steele | 1983 | TV Series | Chance McCormick |
| The Dukes of Hazzard | 1982 | TV Series | Scroggins |
| Rehearsal for Murder | 1982 | TV Movie | Frank Heller |
| CBS Library | 1982 | TV Series | Rattlesnake |
| The Border | 1982 | | Jimbo |
| Cattle Annie and Little Britches | 1981 | | Little Dick Raidler |
| Crisis at Central High | 1981 | TV Movie | J.O. Powell |
| Cruising | 1980 | | Paul Gaines |
| Just You and Me, Kid | 1979 | | Demesta |
| Death Bed: The Bed That Eats | 1977 | | Sharon's Brother (as Rusty Russ) |
| Another World | 1964 | TV Series | Burt McGowan (1978) |
Miscellaneous
| Title | Year | Status | Character |
| --- | --- | --- | --- |
| Girl Meets World | 2015-2016 | TV Series production staff - 42 episodes | |
Director
| Title | Year | Status | Character |
| --- | --- | --- | --- |
| Girl Meets World | 2015 | TV Series 1 episode | |
| Lizzie McGuire | 2003 | TV Series 1 episode | |
| Rude Awakening | 2000 | TV Series 1 episode | |
| Boy Meets World | 1998-2000 | TV Series 9 episodes | |
Thanks
| Title | Year | Status | Character |
| --- | --- | --- | --- |
| Bum Rap | 2009 | Short special thanks | |
Self
| Title | Year | Status | Character |
| --- | --- | --- | --- |
| The Pat Sajak Show | 1989 | TV Series | Himself |
Archive Footage
| Title | Year | Status | Character |
| --- | --- | --- | --- |
| The Bubble | | Documentary completed | Alan Matthews |
| Miami Vice | 1988 | TV Series | Evan Freed |
| Crime Story | 1986 | TV Series | Det. Wes Connelly |
Awards
Won Awards
| Year | Award | Ceremony | Nomination | Movie |
| --- | --- | --- | --- | --- |
| 2012 | Silver Ace Award | Las Vegas International Film Festival | Features | Green Guys (2011) |
Nominated Awards
| Year | Award | Ceremony | Nomination | Movie |
| --- | --- | --- | --- | --- |
| 1992 | Independent Spirit Award | Independent Spirit Awards | Best Male Lead | Pastime (1990) |
Source:
IMDb
,
Wikipedia