• William Devane is an American theatre, television, and movie actor.
• He is well-known for his roles as Greg Sumner in "Knots Landing," and James Heller in "24."
• He made his debut as a movie actor in 1967 and his debut television role was in an episode of "N.Y.P.D."
• He is estimated to have a net worth of $6 million and is 5 ft 10 ins tall.
• He has been married to his wife, Eugenie, for 59 years and has two sons.

Known for movies
Short Info
| | |
| --- | --- |
| Net Worth | $5 million |
| Date Of Birth | September 5, 1937 |
| Spouse | Eugenie Devane |
| Fact | Enjoys horseback riding. Is an avid polo player and has won many awards for it. Is a fly-fisher. |
| Payments | Earned $100,000 per episode from From Here to Eternity (1980) |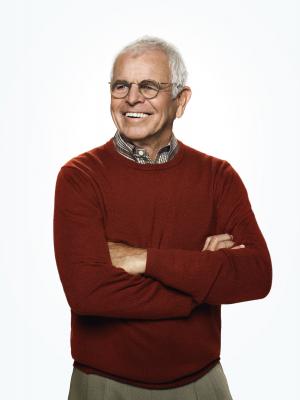 William Devane is a retired American theatre, television and movie actor, who became widely known for playing the character of Greg Sumner on CBS' primetime soap "Knots Landing," as James Heller in Fox's drama series "24," and his portrayal of US President John F. Kennedy and US Senator Robert F. Kennedy in TV and movies because of his "Kennedyesque" looks.
Early life and family
William Joseph Devane was born on 5 September 1939, in Albany, New York State, to father Joseph Devane of Irish descent, and a mother whose name hasn't been revealed but of German and Dutch ancestry. His father was said to be the chauffeur of the 32nd US President Franklin D. Roosevelt when he was still the governor of New York, and his mother was said to be a bar owner. Not much other information is available on his life growing up, nor on his family.
Education background
He reportedly went to four high schools in four years in Albany, but there is no information about which one he matriculated from. Devane graduated in 1962 from the American Academy of Dramatic Arts (AADA) in Manhattan, New York City.
Career
First steps
After high school, Devane went to New York and worked as a carpenter and electrician for Joseph Papp, who was a theatre director, producer, and founder of the New York Shakespeare Festival (NYSF), now known as Shakespeare in the Park. He begged Papp until he put him on the stage; he would watch George C. Scott's performance and learned from him. William was in Papp Production's Shakespearean plays in the public school circuit, and in 15 plays at NYSF. It was said that his first role was that of a porter in "Macbeth", and he had his first speaking part in "The Merchant of Venice."
In 1967, he played the role of the Robert Kennedy, or Robert Ken O'Dunk in the Off-Broadway play, "MacBird." This was a satire sketch by Barbara Garson, and together with director/writer Roy Levine, made it into a full-length play that incorporated the 35th President John F. Kennedy's assassination into the story of William Shakespeare's tragedies, namely "Macbeth," "Richard III," and "Hamlet." It premiered on 22 February 1967 just four years after Kennedy's assassination, at The Village Gate theatre, believed to be the only one willing to stage the play. The highly successful but controversial play closed after 386 performances on 21 January 1968.
He made his debut as a movie actor in 1967 with "In the Country," which was written and directed by Robert Kramer.
His debut on television was in an episode of ABC's crime drama series "N.Y.P.D." which featured stories based on actual cases of the New York City Police Department, and he appeared in two more episodes between 1967 and 1969. Devane made his Broadway debut in 1969 in Lyle Kessler's "The Watering Place," but it was unsuccessful and had to close after just one performance.
It was after "MacBird" and while he was doing plays at the Shakespeare Festival when the actor Warren Beatty and director/screenwriter Robert Altman came and cast him for the role of the lawyer, Clement Samuels, in the revisionist western or anti-western movie, "McCabe & Mrs. Miller" (1971). The film was critically praised and was deemed 'culturally, historically, and aesthetically significant', so it was selected by the Library of Congress for preservation in the National Film Registry.
Further success
Movies
He played the character of Jock Fenner in the French-Italian comedy "Lady Liberty" in 1971, along with Sophia Loren who played the main lead. Susan Sarandon and Danny DeVito were also in the movie, which was shot in Rome and New York, but received negative reviews from critics. In 1976 Devane was cast for the role of the missing heir turned kidnapper in the last movie directed by Alfred Hitchcock, the comedy thriller, "Family Plot." This movie that also starred Bruce Dern, Barbara Harris and Karen Black grossed $13.2 million against a $4.5 million budget. He also appeared in the suspense thriller, "Marathon Man," in 1976 starring Dustin Hoffman and Laurence Olivier. It was received well not just by the critics but also the viewing public with a gross of more than $28 million against a budget of $6.5 million.
"Rolling Thunder" in 1977 was an action thriller with Devane as the main lead, along with Tommy Lee Jones. It was very successful both commercially, grossing around $130 million against $5 million budget, and critically with favorable reviews. Other notable movies he made were the 2000 adventure film, "Space Cowboys," with Tommy Lee Jones and Clint Eastwood; the 2000 sci-fi thriller, "Hollow Man," with Kevin Bacon and Elisabeth Shue; and "The Dark Knight Rises" in 2012.
His last movie was in 2014 with a cameo role as Williams from NASA in the sci-fi dystopian movie, "Interstellar," which starred Matthew McConaughey, Anne Hathaway and Michael Caine. With the production budget of $165 million, it grossed over $650 million worldwide, and Rotten Tomatoes gave it a 72% approval rating from more than 300 reviews, and a 74 out of 100 film score from 46 critics in Metacritic.
William made more than 45 movies and portrayed a variety of roles from 1967 to 2015.
Television
William played the role of President John F. Kennedy, with Martin Sheen as the US Attorney General Robert F. Kennedy, in the made-for-TV documentary drama "The Missiles of October" in 1974. It was based on the book, "Thirteen Days: A Memoir of the Cuban Missile Crisis," by Robert Kennedy, in which he compared Barbara W. Tuchman's "The Guns of August" (1962) book about the events leading to World War I to the Cuban Missile Crisis, between US and the Soviet Union with Cuba at the center of it, which came close to starting a global nuclear war, and how they averted it. Devane was praised for his portrayal of the president in this two-and-a-half hour production.
William landed the role of John Henry Faulk in the TV movie "Fear on Trial," in 1975, based on the book of the same title that Faulk wrote in 1963. It was about his experience of being blacklisted in the 1950s on radio, because he was falsely accused as a Communist by the organization, AWARE, Inc; he filed a lawsuit against them and won. This helped end the period of blacklisting in Hollywood, promoted by the anti-communist hearings of Senator McCarthy. The CBS TV movie won an Emmy Award for Outstanding Writing in a Special Program, and is performance was also recognized as he was nominated for Outstanding Lead Actor in a Limited Series.
"Knots Landing"
The CBS' primetime soap, "Knots Landing," was a spin-off from the 1978 CBS' hit series, "Dallas" – the story revolved around four married couples residing in the fictitious Sea View Circle cul-de-sac in a suburb of Los Angeles.
It premiered on 27 December 1979, and William joined the soap as part of the main cast in season five (1983-1984) as Greg Sumner, a US Senator turned businessman, continuing until the end of its run in season 14 (1992-1993). His role as the male antagonist was supposed to be only for eight to ten episodes, but his character was well received and loved by the viewers, and he survived until the end. The soap opera had 14 seasons (1979-1993) with 344 episodes, and Devane was in 10 seasons with 269 episodes. The ratings of the series peaked in the fifth season around the time when he became part of the soap. The four-hour long miniseries, "Knots Landing: Back to the Cul-de-Sac," was released in two parts in May 1997, retaining most of its cast members including Devane, with the story starting four years after the soap opera ended.
He was also part of the reunion special, "Knots Landing Reunion: Together Again" in 2005, which had most of the original cast reminiscing about working on the show, and also featuring bloopers and out-takes from the series.
"24"
William was cast to play the role of US Secretary of Defense James Heller in this real-time action drama, "24," which starred Kiefer Sutherland as Jack Bauer, an agent from the Counter-Terrorist Unit. The series premiered on 6 November 2001 and ran for eight seasons with 192 episodes, the last aired on 24 May 2010. It won the Golden Globe Award for Best Drama Series in 2004, and the Primetime Emmy Awards for Outstanding Drama Series in 2006. Devane joined the series in season four, and was in 20 episodes (2005-2007). The TV series returned in 2014 as "24: Live another Day" which started four years after the events of the last episode of previous series. William now played President James Heller, and was in all 12 episodes of the series.
He portrayed a variety of characters in nearly 70 television series, specials and TV movies from 1967 to 2015.
Personal life
William and Eugenie had known each other for a year before deciding to marry in 1961 – they had two sons, but lost their eldest, Bill, in a car accident. Joshua, the youngest, is also an actor.
The couple has been together for 59 years, having lived for over 30 years on their ranch in Thermal in the Coachella Valley, near Palm Springs, California. It is a facility for polo players and trainers, and where polo matches are played and horses bred. According to Devane, the ranch is 140 acres, but they live on just five acres, not as the landlord but the developer. They have around 300 horses and 15 ranches all devoted to polo. They also have a homeowner's association.
Interesting facts and rumors
William often changed his dialogue in his scenes in "Knots Landing," and it was allowed by the creator and co-executive producer, David Jacobs, who was very supportive of his actors and would tell the writers to trust the actors' instincts. However, this created conflict with the writers of the show. One time, the script that was handed to him had a note on top that said, 'Not one word of this can be changed on the floor.' According to him, he only changed the script to a point in order to give more depth to the character and scene, but he didn't change the story. He actualy wrote a few episodes of the series.
He did not watch any episode of "Knots Landing" before he joined the soap. When he was asked in an interview if he's a TV watcher, he said that he tries to watch only real things and added, 'I like to watch real people in real situations because I learn from that.'
He has been a member of PGA West for about 30 years, and has often played golf for charities.
It was said in a New York Times article published in 1975 that William changed his name from Devaney to Devane.
Appearance
William is 5ft 10ins (1.78m) tall. He has white hair and blue eyes.
Net worth
He is a successful movie, television and theatre actor, and according to sources, his estimated net worth is around $6 million.
General Info
| | |
| --- | --- |
| Full Name | William Devane |
| Net Worth | $5 million |
| Date Of Birth | September 5, 1937 |
| Height | 1.78 m |
| Profession | Screenwriter, Actor, Television Director |
| Education | American Academy of Dramatic Arts |
| Nationality | American |
Family
| | |
| --- | --- |
| Spouse | Eugenie Devane |
| Children | Joshua Devane |
| Parents | Joseph Devane |
| Siblings | Joey Devane, Pat Devane |
Accomplishments
| | |
| --- | --- |
| Awards | TV Land Anniversary Award |
| Nominations | Golden Globe Award for Best Performance by an Actor in a Television Series – Drama, Primetime Emmy Award for Outstanding Lead Actor in a Special Program, Drama or Comedy |
| Movies | Family Plot, Rolling Thunder, Space Cowboys, Marathon Man, Hollow Man, Yanks, McCabe & Mrs. Miller, Payback, Interstellar, The Missiles of October, The Bad News Bears in Breaking Training, Monte Walsh, Timestalkers, The River Why, Honky Tonk Freeway, Poor White Trash, Stargate: Continuum, Jesse Ston... |
| TV Shows | The Grinder, 24: Live Another Day, Crumbs, The Michael Richards Show, Turks, Knots Landing: Back to the Cul-de-Sac, The Monroes, Phenom, Knots Landing, From Here to Eternity, ABC Theatre, Second Chance |
Social profile links
Salary
Quotes
| # | Quote |
| --- | --- |
| 1 | [on working with Vanessa Redgrave in Yanks (1979)] It's been a terrific experience working with somebody as good as she is. An incredible actress. I'm in there with a really high-powered dame, you know. You cut back and forth and Vanessa is incredible. Incredible! She'd survive with Marlon Brando and no woman ever has, except maybe Eva Marie Saint at the beginning. |
| 2 | [on Robert Redford] I can't stand around like Redford. I'm not that narcissistic. Not that photogenic, either. |
Facts
| # | Fact |
| --- | --- |
| 1 | Admits that he only did Poor White Trash (2000) for the money. |
| 2 | When "One Flew Over the Cuckoo's Nest" debuted off-Broadway at the Mercer Arts Center as a stage play in 1971, he originated the role of Randall P. McMurphy. |
| 3 | Best-known for political roles, largely because of his Kennedyesque looks and mannerisms. Played the President of the United States in Stargate SG-1 (1997), Stargate: Continuum (2008), The Dark Knight Rises (2012) and 24 (2001). Also played the Secretary of State in The West Wing (1999). |
| 4 | He replaced Roy Thinnes in Alfred Hitchcock's Family Plot (1976) one month into the filming, after the legendary director found out that he was then available because Devane was Hitchcock's first choice for the part. Some long shots in the film are still of Thinnes, but all other footage was re-shot with Devane. |
| 5 | Appeared with Donald Sutherland in Space Cowboys (2000). He later costarred with Donald's son, Kiefer Sutherland, in 24 (2001). |
| 6 | Has the rare distinction of being in two movies that opened on the same weekend in the U.S.: Hollow Man (2000) and Space Cowboys (2000) (August 6, 2000). |
| 7 | Owned a restaurant, Devane's, that specializes in New York-Italian cuisine. Originally located in Indio, the restaurant expanded to Rancho Mirage, CA. Additional restaurants in La Quinta and Palm Springs were slated for a 2008 opening, but due to the economy, they closed. |
| 8 | Enjoys horseback riding. Is an avid polo player and has won many awards for it. Is a fly-fisher. |
Pictures
Movies
Actor
| Title | Year | Status | Character |
| --- | --- | --- | --- |
| The Grinder | 2015-2016 | TV Series | Dean Sanderson Sr. |
| Jesse Stone: Lost in Paradise | 2015 | TV Movie | Dr. Dix |
| Interstellar | 2014 | | Williams |
| 24: Live Another Day | 2014 | TV Series | President James Heller |
| 50 to 1 | 2014 | | Leonard Doc Blach |
| Bad Turn Worse | 2013 | | Big Red |
| The Dark Knight Rises | 2012 | | President |
| Jesse Stone: Benefit of the Doubt | 2012 | TV Movie | Dr. Dix |
| Red Clover | 2012 | TV Movie | Pop O'Hara |
| Revenge | 2012 | TV Series | Edward Grayson |
| Good Morning, Killer | 2011 | TV Movie | Everett Morgan Gray |
| Flag of My Father | 2011 | | Jake |
| Jesse Stone: Innocents Lost | 2011 | TV Movie | Dr. Dix |
| The Kane Files: Life of Trial | 2010 | | Thompson |
| NCIS | 2010 | TV Series | Nicolas Mason |
| Psych | 2010 | TV Series | Floyd Peters |
| Notes from the Underbelly | 2010 | TV Series | Walter |
| Jesse Stone: No Remorse | 2010 | TV Movie | Dr. Dix |
| King of the Hill | 2010 | TV Series | Chuck Garrison |
| The River Why | 2010 | | Dutch Hines |
| The Dealership | 2009 | TV Movie | Frank Carson |
| Jesse Stone: Thin Ice | 2009 | TV Movie | Dr. Dix |
| Chasing the Green | 2009 | | Victor Gatling |
| The Least Among You | 2009 | | Alan Beckett |
| The Fall | 2008/I | | Judge Stanley Seeban |
| Stargate: Continuum | 2008 | Video | President Hayes |
| Jesse Stone: Sea Change | 2007 | TV Movie | Dr. Dix |
| 24 | 2005-2007 | TV Series | James Heller |
| What About Brian | 2006-2007 | TV Series | Michael Davis / Michael O'Hara |
| Jesse Stone: Death in Paradise | 2006 | TV Movie | Dr. Dix |
| Crumbs | 2006 | TV Series | Billy Crumb |
| Deceit | 2004 | TV Movie | Grove McCarthy |
| Stargate SG-1 | 2004 | TV Series | President Hayes President Henry Hayes |
| The West Wing | 2003 | TV Series | Secretary of State Lewis Berryhill |
| The Wind Effect | 2003 | Video short | LT Porter |
| Monte Walsh | 2003 | TV Movie | Cal Brennan |
| Threat of Exposure | 2002 | | Col. Weldon |
| A Christmas Visitor | 2002 | TV Movie | George Boyajian |
| The Badge | 2002 | | The Judge |
| The X-Files | 2002 | TV Series | General Mark Suveg |
| Judging Amy | 2002 | TV Series | Richard McCarty |
| Race to Space | 2001 | | Roger Thornhill |
| The Michael Richards Show | 2000 | TV Series | Brady McKay |
| Hollow Man | 2000 | | Dr. Kramer |
| Space Cowboys | 2000 | | Eugene Davis |
| The Man Who Used to Be Me | 2000 | TV Movie | Sam |
| Poor White Trash | 2000 | | Ron Lake |
| Miracle on the Mountain: The Kincaid Family Story | 2000 | TV Movie | Tom Kincaid |
| Early Edition | 1997-1999 | TV Series | Bernie Hobson |
| Turks | 1999 | TV Series | Sergeant Joseph Turk |
| Payback | 1999/I | | Carter |
| Touched by an Angel | 1997 | TV Series | Benjamin Parker |
| Timecop | 1997 | TV Mini-Series | Detective John Langdon |
| Doomsday Rock | 1997 | TV Movie | Dr. Karl Sorenson |
| Knots Landing: Back to the Cul-de-Sac | 1997 | TV Mini-Series | Gregory Sumner |
| The Absolute Truth | 1997 | TV Movie | Sen. Emmett Hunter |
| Exception to the Rule | 1997 | | Lawrence Kellerman |
| Forgotten Sins | 1996 | TV Movie | Dr. Richard Ofshe |
| The Monroes | 1995 | TV Series | John Monroe |
| Detonator II: Night Watch | 1995 | TV Movie | Nick Caldwell |
| Virus | 1995 | TV Movie | Dr. Harbuck |
| Falling from the Sky: Flight 174 | 1995 | TV Movie | Capt. Bob Pearson |
| Frogmen | 1994 | TV Movie | |
| Lady in Waiting | 1994 | | Lt. Barrett |
| Lois & Clark: The New Adventures of Superman | 1994 | TV Series | Al Capone |
| For the Love of Nancy | 1994 | TV Movie | Tom |
| Phenom | 1993-1994 | TV Series | Lou Del La Rosa Lou Della Rosa |
| Rubdown | 1993 | TV Movie | Harry Orwitz |
| Knots Landing | 1983-1993 | TV Series | Gregory Sumner |
| Prophet of Evil: The Ervil LeBaron Story | 1993 | TV Movie | Daniel 'Dan' Fields |
| The President's Child | 1992 | TV Movie | |
| Obsessed | 1992 | TV Movie | Ed Bledsoe |
| Nightmare in Columbia County | 1991 | TV Movie | Sheriff Jim Metts |
| A Woman Named Jackie | 1991 | TV Mini-Series | Black Jack Bouvier |
| Murder C.O.D. | 1990 | TV Movie | Alex Brandt |
| Vital Signs | 1990 | | Dr. Chatham |
| Chips, the War Dog | 1990 | TV Movie | Col. Charnley |
| The Preppie Murder | 1989 | TV Movie | Jack Litman |
| Hadley's Rebellion | 1987 | | Coach Ball |
| Timestalkers | 1987 | TV Movie | Scott McKenzie |
| With Intent to Kill | 1984 | TV Movie | Aaron Charney |
| Testament | 1983 | | Tom Wetherly |
| Jane Doe | 1983 | TV Movie | Lieutenant William Quinn |
| Insight | 1982 | TV Series | Royce |
| The Other Victim | 1981 | TV Movie | Harry Langford |
| Red Flag: The Ultimate Game | 1981 | TV Movie | Major Phil Clark |
| Honky Tonk Freeway | 1981 | | Mayor Kirby T. Calo |
| From Here to Eternity | 1980 | TV Series | Master Sgt. Milt Warden |
| Yanks | 1979 | | John |
| The Dark | 1979 | | Roy Warner / Steve Dupree |
| From Here to Eternity | 1979 | TV Mini-Series | Sgt. Milt Warden |
| Black Beauty | 1978 | TV Mini-Series | John Manly |
| Rolling Thunder | 1977 | | Major Charles Rane |
| The Bad News Bears in Breaking Training | 1977 | | Mike Leak |
| Red Alert | 1977 | TV Movie | Frank Brolen |
| Marathon Man | 1976 | | Janeway |
| Family Plot | 1976 | | Arthur Adamson |
| Fear on Trial | 1975 | TV Movie | John Henry Faulk |
| Report to the Commissioner | 1975 | | Asst. D.A. Jackson |
| The Missiles of October | 1974 | TV Movie | President John F. Kennedy |
| Judgment: The Court Martial of the Tiger of Malaya - General Yamashita | 1974 | TV Movie | |
| Shirts/Skins | 1974 | TV Movie | |
| The Snoop Sisters | 1974 | TV Series | David Prine |
| Hawaii Five-O | 1974 | TV Series | Fallon |
| Mannix | 1974 | TV Series | Al Kordic |
| Medical Center | 1970-1973 | TV Series | Dr. Ray Waltham |
| Ironside | 1972-1973 | TV Series | Smiley / Al Chambers |
| The Bait | 1973 | TV Movie | Earl Stokey |
| Crime Club | 1973 | TV Movie | Jack Kilburn |
| Gunsmoke | 1973 | TV Series | Moss Stratton |
| Irish Whiskey Rebellion | 1972 | | Lt. Ashley |
| Young Dr. Kildare | 1972 | TV Series | Officer Masters |
| A Change in the Wind | 1971 | as Bill Devane | |
| Lady Liberty | 1971 | | Jock Fenner |
| My Old Man's Place | 1971 | | Jimmy Pilgrim |
| McCabe & Mrs. Miller | 1971 | | The Lawyer |
| The 300 Year Weekend | 1971 | | Tom |
| The Pursuit of Happiness | 1971 | | Pilot |
| The Interns | 1970 | TV Series | William Hauser |
| This Town Will Never Be the Same | 1969 | TV Movie | |
| N.Y.P.D. | 1967-1969 | TV Series | John / William Laney |
| In the Country | 1967 | | |
| Directions | 1967 | TV Series | Boyfriend |
Writer
| Title | Year | Status | Character |
| --- | --- | --- | --- |
| Knots Landing | 1987-1993 | TV Series written by - 4 episodes | |
| The Million Dollar Rip-Off | 1976 | TV Movie based on a screenplay by - as William J. Devane | |
| The 300 Year Weekend | 1971 | additional dialogue | |
Director
| Title | Year | Status | Character |
| --- | --- | --- | --- |
| Knots Landing | 1989-1992 | TV Series 4 episodes | |
Thanks
| Title | Year | Status | Character |
| --- | --- | --- | --- |
| Cowgirl Up | 2011 | TV Series thanks - 6 episodes | |
| Celebrating Schlesinger | 2006 | Video short special thanks | |
Self
| Title | Year | Status | Character |
| --- | --- | --- | --- |
| Home & Family | 2015 | TV Series | Himself |
| Jack Is Back | 2014 | TV Movie documentary | Himself |
| The Making of 'Rolling Thunder' | 2013 | Video short | Himself |
| The 7th Annual TV Land Awards | 2009 | TV Special | Himself |
| Celebrating Schlesinger | 2006 | Video short | Himself |
| Knots Landing Reunion: Together Again | 2005 | TV Movie documentary | Himself / Gregory Sumner |
| TV Land Confidential | 2005 | TV Series documentary | Himself |
| Dweezil & Lisa | 2004 | TV Series | Himself |
| Plotting 'Family Plot' | 2001 | Video documentary | Himself |
| Gaia Symphony II | 1999 | Documentary | Voice over |
| Hope & Gloria | 1996 | TV Series | Himself |
| The 20th Annual People's Choice Awards | 1994 | TV Special | Himself - Presenter: Favorite Television Dramatic Series |
| The 51st Annual Golden Globe Awards | 1994 | TV Special | Himself - Presenter: Best Actress in a TV-Series - Comedy / Musical |
| The Knots Landing Block Party | 1993 | TV Special documentary | Himself / Gregory Sumner |
| Ancient Secrets of the Bible | 1992 | TV Movie documentary | Himself - Host & Narrator |
| One on One with John Tesh | 1992 | TV Series | Himself |
| The 18th Annual People's Choice Awards | 1992 | TV Special | Himself - Co-Presenter: Favourite Female Performer in New Television Series |
| The Morning Program | 1987 | TV Series | Himself - Guest |
| The 44th Annual Golden Globe Awards | 1987 | TV Special | Himself - Nominee: Best Actor in a TV-Series Drama |
| The Wildest West Show of the Stars | 1986 | TV Movie | Himself |
| The Tonight Show Starring Johnny Carson | 1986 | TV Series | Himself |
| The 43rd Annual Golden Globe Awards | 1986 | TV Special | Himself - Presenter: Best Actress / Actor in a Mini-Series or Motion Picture Made for TV |
| CBS All-American Thanksgiving Day Parade | 1985 | TV Special | Himself |
| Battle of the Network Stars XVII | 1984 | TV Special | Himself - CBS Team Captain |
| Battle of the Network Stars XVI | 1984 | TV Special | Himself - CBS Team Captain |
| The 24th Annual International Broadcasting Awards | 1984 | TV Special | Himself |
| The 41st Annual Golden Globe Awards | 1984 | TV Special | Himself - Presenter: Best Actress / Actor in a TV-Series - Comedy / Musical |
| Battle of the Network Stars XV | 1983 | TV Special | Himself - CBS Team Captain |
| Natalie - A Tribute to a Very Special Lady | 1982 | TV Movie documentary | Himself |
| Battle of the Network Stars VIII | 1980 | TV Special | Himself - NBC Team |
| The Merv Griffin Show | 1979 | TV Series | Himself |
| Battle of the Network Stars VI | 1979 | TV Special | Himself - NBC Team |
| Battle of the Network Stars V | 1978 | TV Special | Himself - NBC Team |
Archive Footage
| Title | Year | Status | Character |
| --- | --- | --- | --- |
| Revenge: The First Chapter | 2012 | TV Movie | Edward Grayson |
| Paybacks Are a Bitch | 2007 | Video documentary | Himself |
| Payback: Straight Up | 2006 | Video | Fred Carter |
| Testament at 20 | 2003 | Video documentary short | Tom Weatherly |
| Entertainment Tonight | 2000 | TV Series | |
Awards
Won Awards
| Year | Award | Ceremony | Nomination | Movie |
| --- | --- | --- | --- | --- |
| 2009 | Anniversary Award | TV Land Awards | | Knots Landing (1979) |
| 1991 | Soap Opera Digest Award | Soap Opera Digest Awards | Outstanding Lead Actor: Prime Time | Knots Landing (1979) |
| 1990 | Soap Opera Digest Award | Soap Opera Digest Awards | Outstanding Lead Actor: Prime Time | Knots Landing (1979) |
| 1989 | Soap Opera Digest Award | Soap Opera Digest Awards | Outstanding Actor in a Supporting Role: Prime Time | Knots Landing (1979) |
Nominated Awards
| Year | Award | Ceremony | Nomination | Movie |
| --- | --- | --- | --- | --- |
| 1988 | Soap Opera Digest Award | Soap Opera Digest Awards | Outstanding Villain: Prime Time | Knots Landing (1979) |
| 1987 | Golden Globe | Golden Globes, USA | Best Performance by an Actor in a Television Series - Drama | Knots Landing (1979) |
| 1986 | Soap Opera Digest Award | Soap Opera Digest Awards | Outstanding Villain on a Prime Time Serial | Knots Landing (1979) |
| 1986 | Soap Opera Digest Award | Soap Opera Digest Awards | Outstanding Actress/Actor in a Comic Relief Role on a Prime Time Serial | Knots Landing (1979) |
| 1976 | Primetime Emmy | Primetime Emmy Awards | Outstanding Lead Actor in a Drama or Comedy Special | Fear on Trial (1975) |
| 1975 | Primetime Emmy | Primetime Emmy Awards | Outstanding Lead Actor in a Special Program - Drama or Comedy | The Missiles of October (1974) |
| 1975 | Golden Apple | Golden Apple Awards | Male New Star of the Year | |
Source:
IMDb
,
Wikipedia